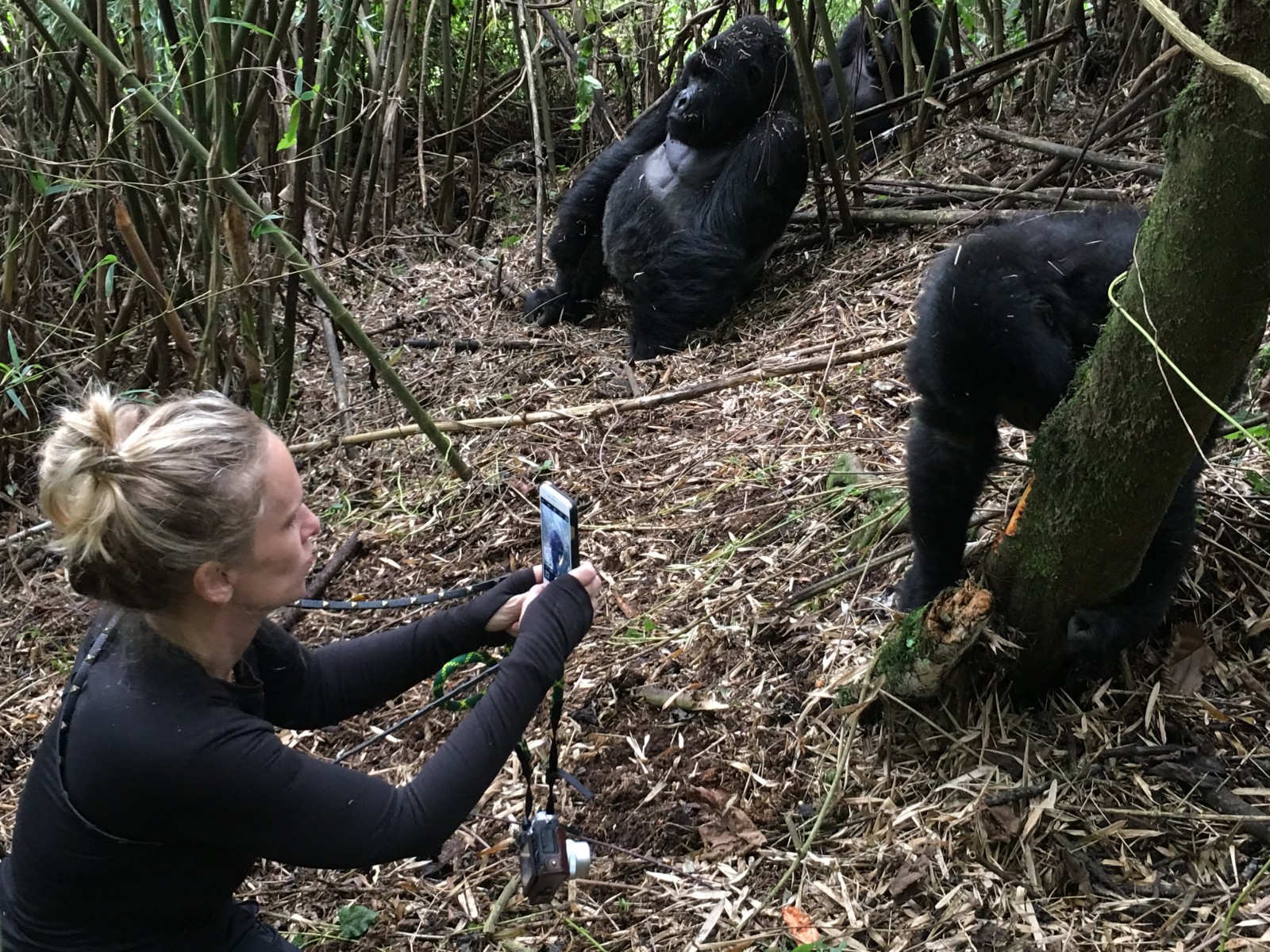 Me not being lazy while photographing Mountain gorillas in Rwanda
I am honored to be included in the TripAdvisor Vacation Rentals blog's list of 20 Travel Photography Bloggers Give a Daily Dose of Wanderlust (and Tips).
Audrey working her rain boots hiking Snoqualmie River middle fork trail 
It's always nice when My Life's a Trip is recognized for the quality of photos featured on the blog. I'm in great company with my friends and fellow photographers Ralph Velasco, Ken Kaminesky, and Gary Arndt. Ralph has convinced me to go on his photo tour of Lapland in the spring, where I hope to not be lazy and go dog sledding and night shooting to capture the Northern Lights.