January was quite a blur, ringing in 2012 in Paris before visiting London, Singapore, Tokyo, Dallas, and Seattle before finishing the month here in Los Angeles.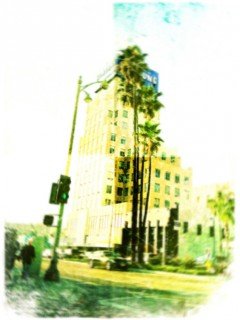 Wilshire Blvd., mobile Photography, Los Angeles
Yesterday it came to my attention that My Life's A Trip was named travel blog of the month by a major German newspaper, so I want to say Danke to all the readers in Germany! That was a lovely surprise. My friend, Jonk, who is not a native speaker provided me with this translation. I'm hoping to get to Berlin soon, because it's one of my favorite cities in the world and also because I want to meet the EyeEm team.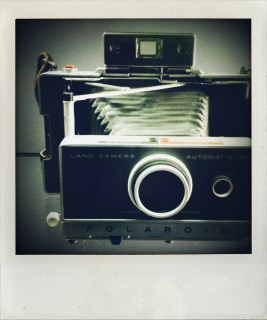 One of Helmut Newton's cameras, Berlin (mobile photography)
Stay tuned, on Monday I'm off to Miami for a girls trip with one of my BFFs. I'll be checking out the iPhoneography Miami 2012 show as well.