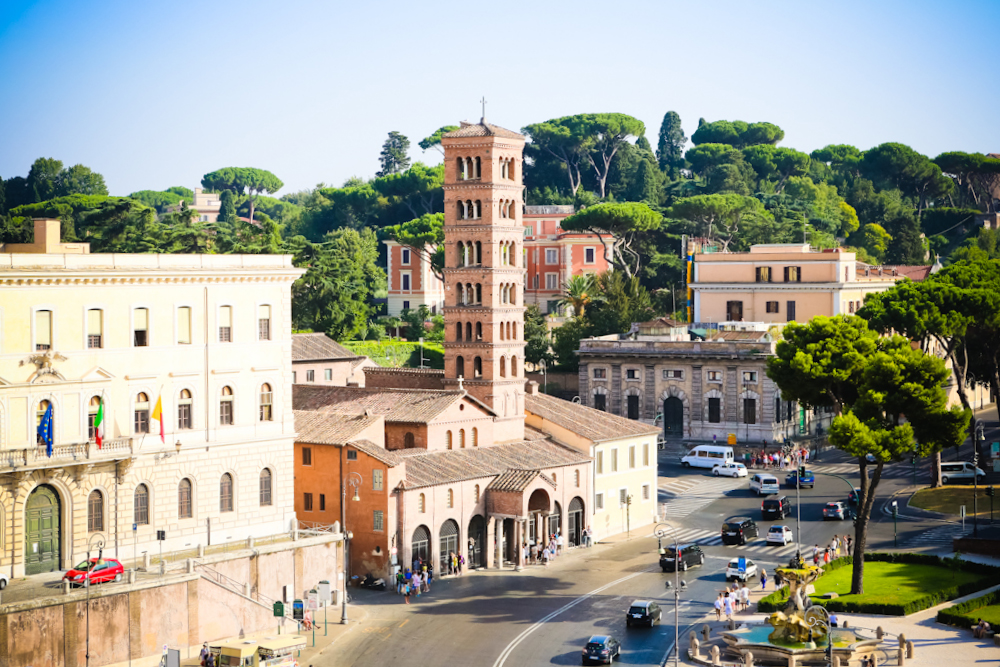 Amazing view of the Basilica of Saint Mary in Cosmedin from the roof of 47hotel. The church is famous for it's La Bocca della Verità, or Mouth of Truth, one of the famous locations in the film Roman Holiday
Rome is one of my favorite cities to visit. I've found that I enjoy it most when I go tour the sites during my winter visits, when there are fewer tourists. During my summer visits, I like to focus on Rome's fantastic food and wine. It's a stunning city, and in the hot summer months, there is nothing I like more than to view it from a great rooftop bar, especially when I'm with friends or fellow travelers.

Hotel47 rooftop view panorama, sites of ancient Roma, like the Forum Boarium

The 47 Hotel I just discovered on this most recent trip. It's a boutique hotel with just 47 rooms and suites and has a lovely rooftop bar that overlooks the Temple of Vesta and other ancient sites. It was fun to meet up at the hotel's rooftop terrace with my friends who were staying at the property, sip Prosecco, and look down at groups of tourists on Segway rides of Rome below. I've already seen the Mouth of Truth up close on a previous trip (and in the Audrey Hepburn classic Roman Holiday), so I enjoyed looking at it from a different angle this time.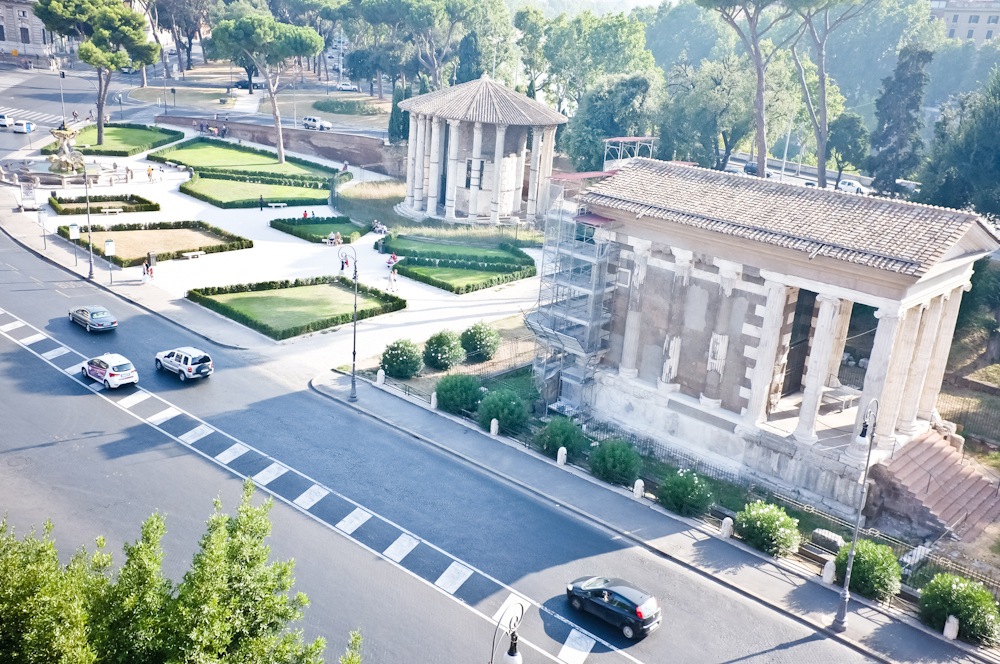 Temple of Vesta viewed from 47hotel

Roman Rooftops viewed from 47Hotel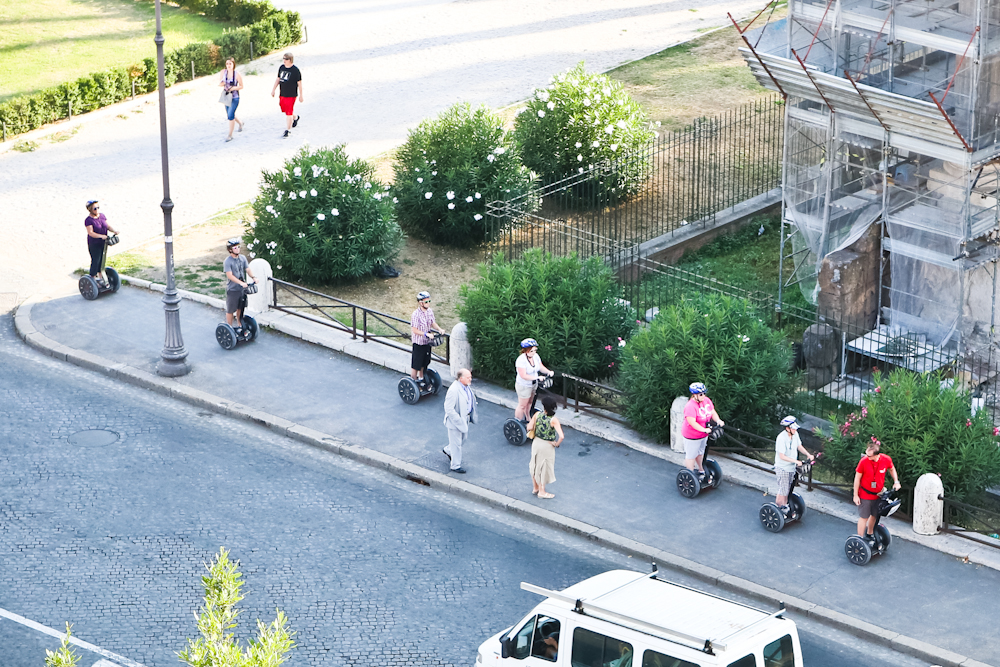 Looking down on Segway Tours from Hotel47
The Hotel Locarno has a lovely rooftop bar near Piazza del Popolo, which overlooks some lovely sites. The light can be really beautiful during magic hour. Inside, The Hotel Locarno Lounge Bar also has a very cool vibe, art nouveau decor and is lovely to hang out in when the rooftop isn't available (or when the weather is chilling. It's often listed as one of Rome's Best Bars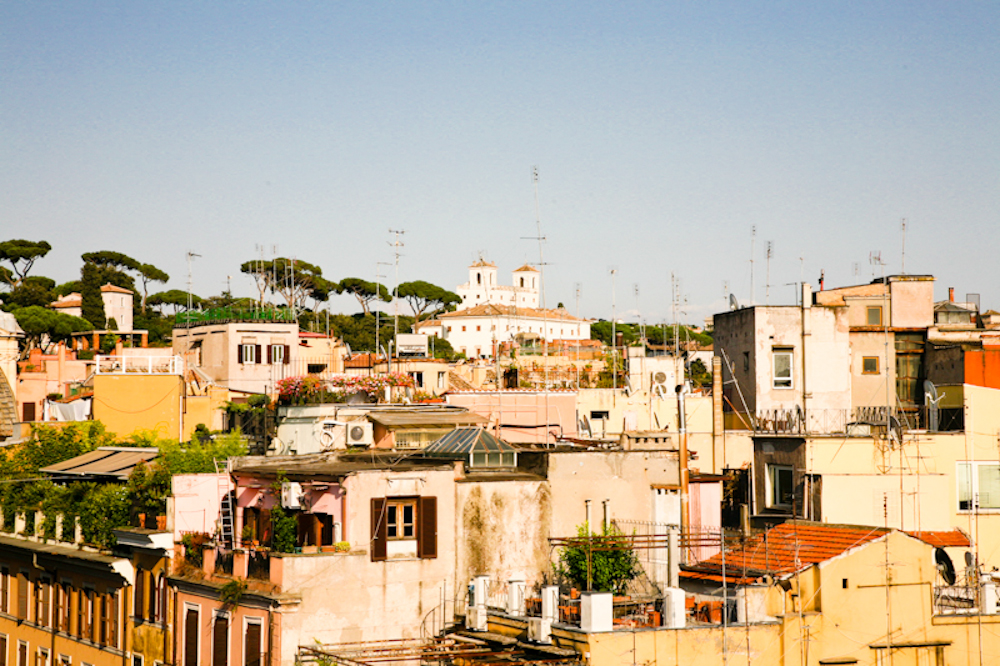 The view from the Hotel Locarno rooftop Bar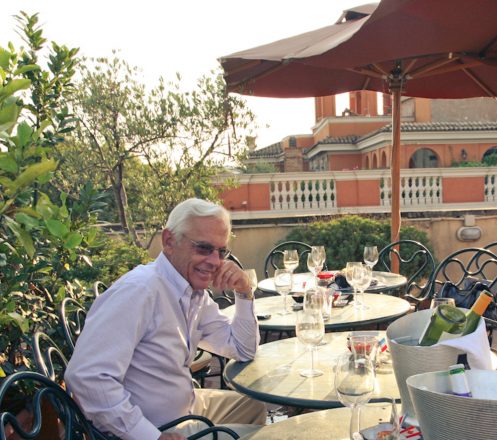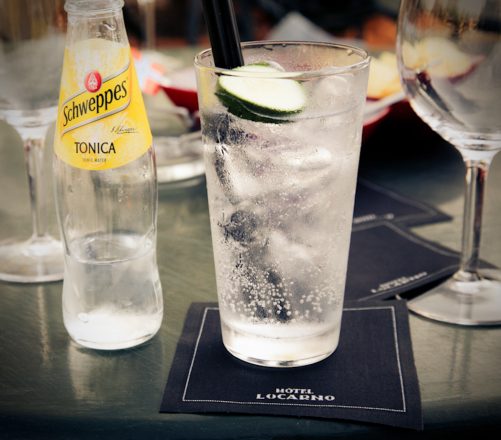 Hanging out on the Locarno Rooftop with gin and tonic
The view from the Locarno rooftop
Indoors, as the lovely the Locarno Lounge
Next up… Great Terrace Bars at Rome's Hotel Eden and Hotel De Russie