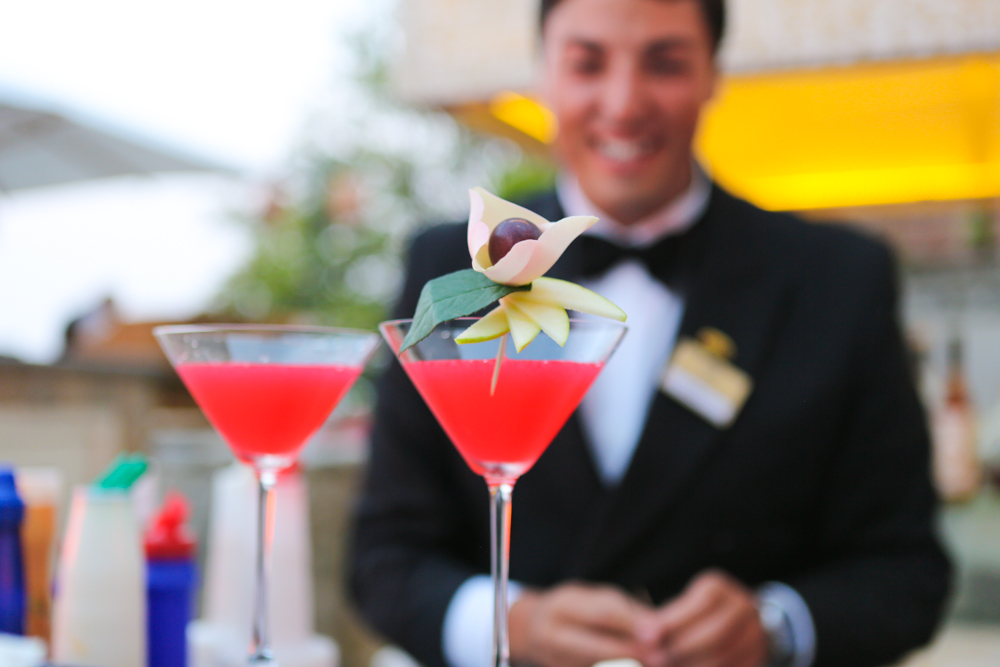 Salut! The friendly mixologists at Palazzo Avino create gorgeous cocktails
On my recent trip to the Amalfi Coast, the place that surprised me most was Ravello. I didn't realize how incredibly atmospheric and enchanting it would be. Ravello has a lot to offer, including a few notable bars.
I stayed at the Palazzo Avino during my time in Ravello and was delighted to discover that they had a Lobster & Martini Bar.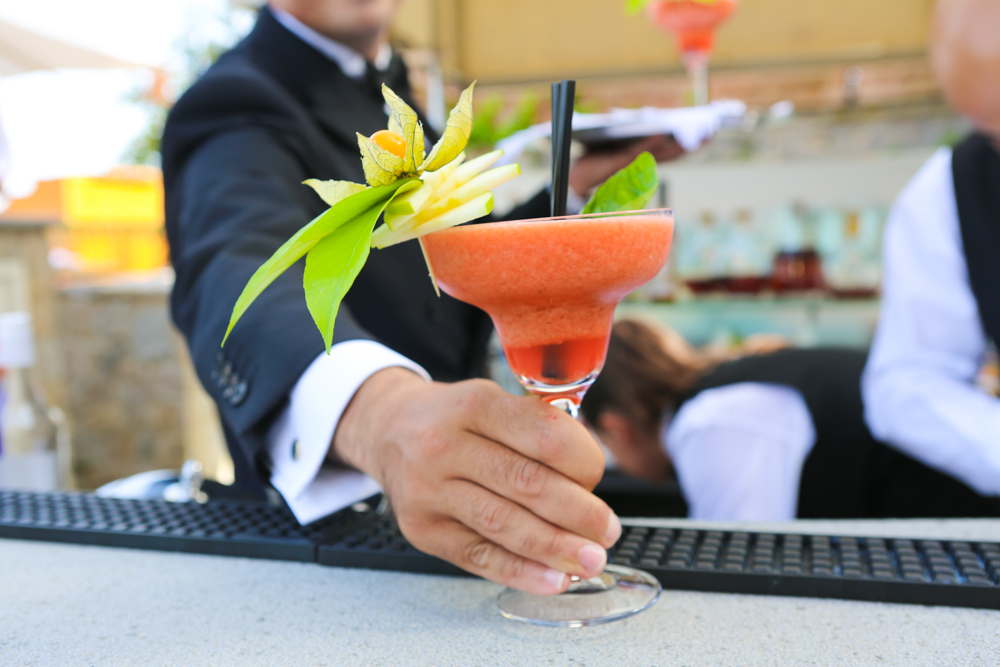 The alcohol free drink of the day at the Martini Bar at Palazzo Avino
The friendly mixologists kept whipping up beautiful cocktail concoctions both alcohol free for day and fully loaded adult beverages for the evening that I stayed for quite a while to watch the show.
The bar has an impressive menu of over 60 different kinds of martinis.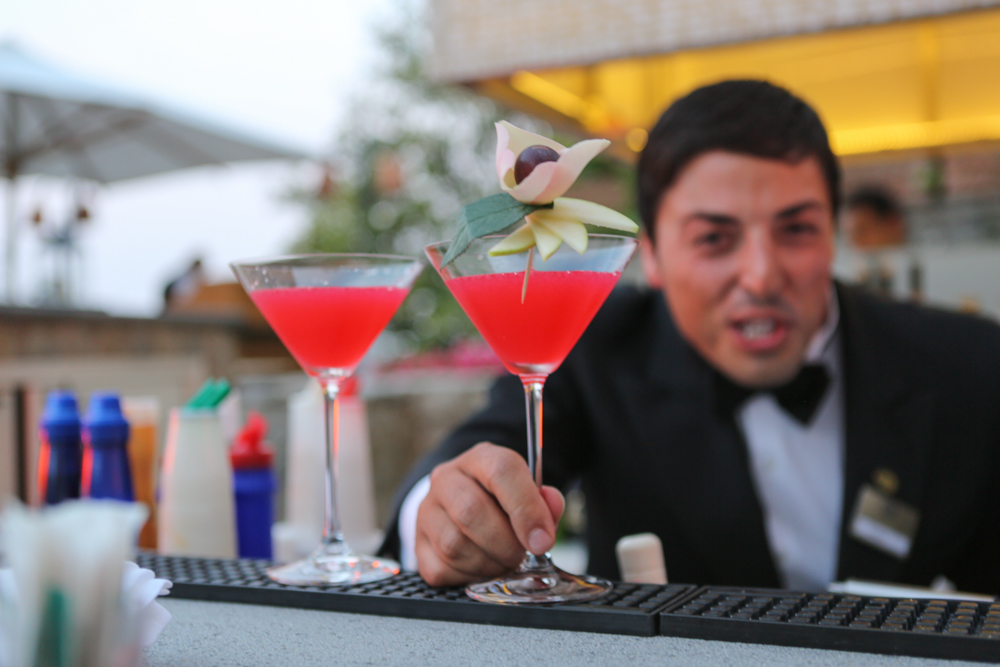 Gotta amore a mixologist with a sense of humor
There are dirty martinis, fish martinis (if you care for wasabi and a tuna skewer with your tipple), fruit martinis, cosmopolitan martinis, spiced martinis, honey martinis, espresso martini and "different" martini in case the previous options didn't cover it. Of the "Different Martini" options on the menu, I was most intrigued by  the cigar martini, made with tequila anejo and Cuban cigar liquer.
Most of the martinis are priced at €17 Euros with the exception of the Fish Martini options which are priced at €21.
But if your budget is as epic as Ravello's views, you might want to check out one of the luxury martini options. A luxury gold martini (Kauffman Luxury vodka, lemon liquer, vanilla and saffron and gold powder) will set you back  €160. The Avino Caviar Martini for 2 people is offered at €400 and includes vodka Beluga gold line, dry vermouth, distilled sea water spray and 30 grams of Oscietra and Beluga caviars.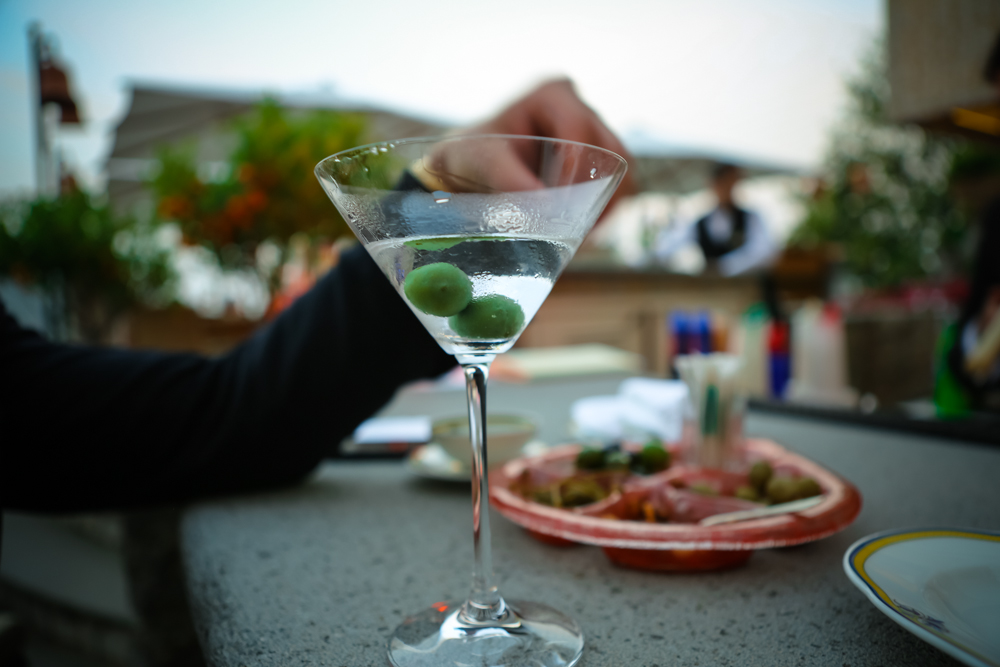 The James Bond Martini comes shaken not stirred
Or if you prefer your frutti di mare combined with booze maybe the Avino Family Martini (also €400 for 2 people) is for you; It's made with Kauffman luxury vodka and dry vermouth are combined with shellfish broth and a lemon twist and served with raw fish, lobster, shellfish and mussels accompanied with a selection of sauces and breads.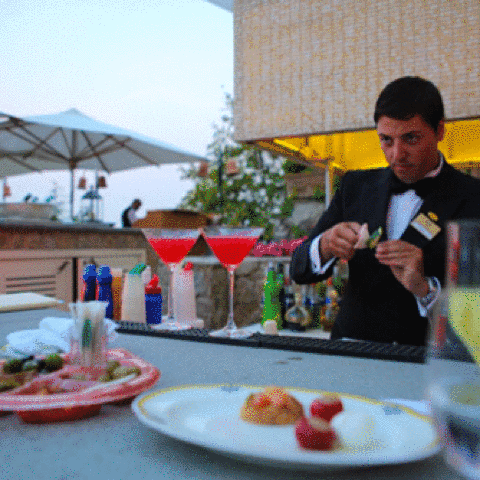 Mixology in Motion at the Martini & Lobster Bar
Here's the Vine I shot on my iPhone when the bartender was making our James Bond martini.

Ordering the James Bond martini might seem a little dull when they have dirty anchovy martinis, but after drinks we dined at Rossellinis which has two Michelin stars, so we needed to save room. [Note: Stay Tuned for Future Posts about Hotel Palazzo Avino and Rossellinis…]
The Palazzo Avino (formerly known as Palazzo Sasso)

Lobster & Martini Bar
Via San Giovanni del Toro 28
84010 Ravello, Italy
Tel: + 39 089 818181