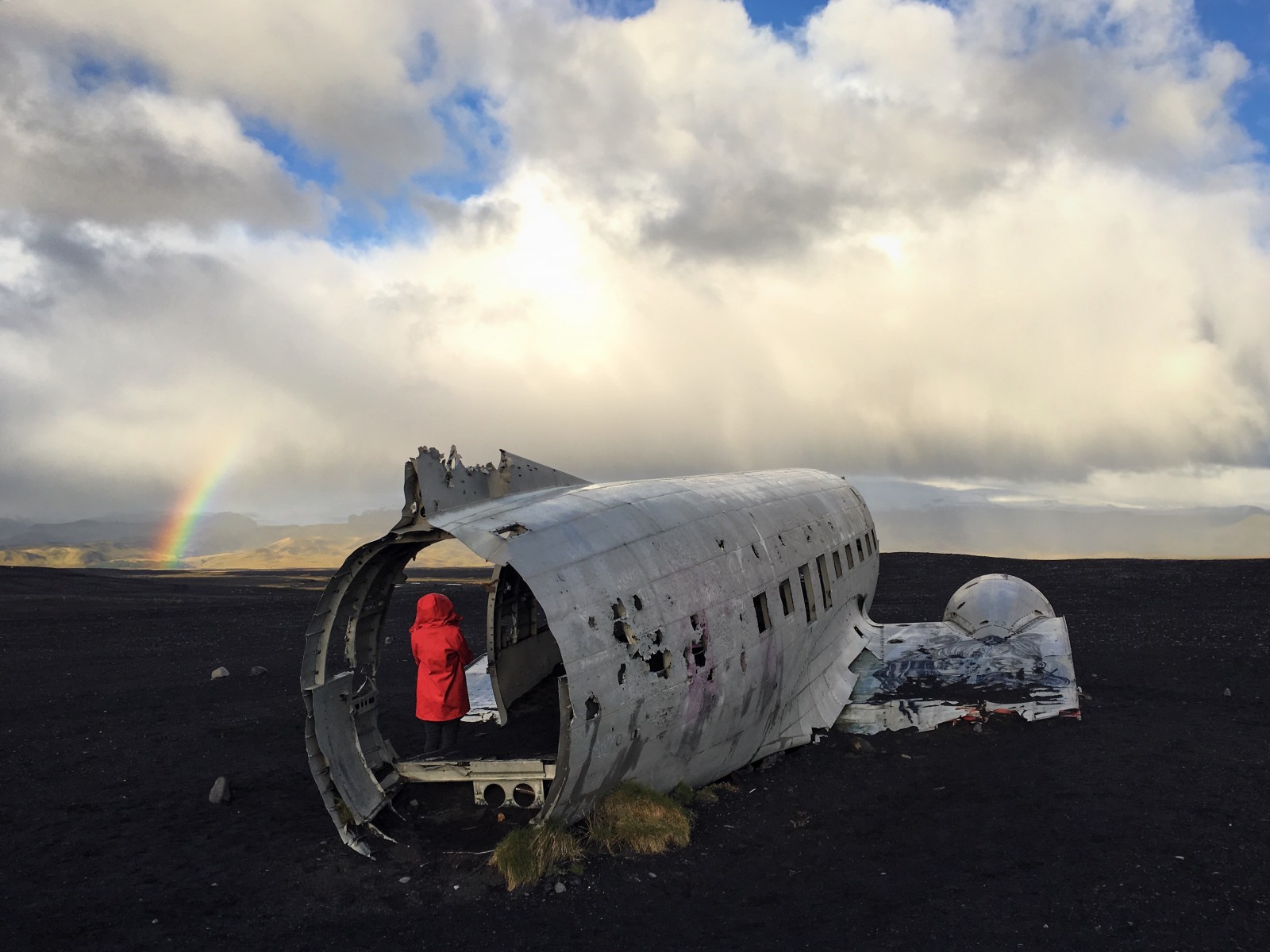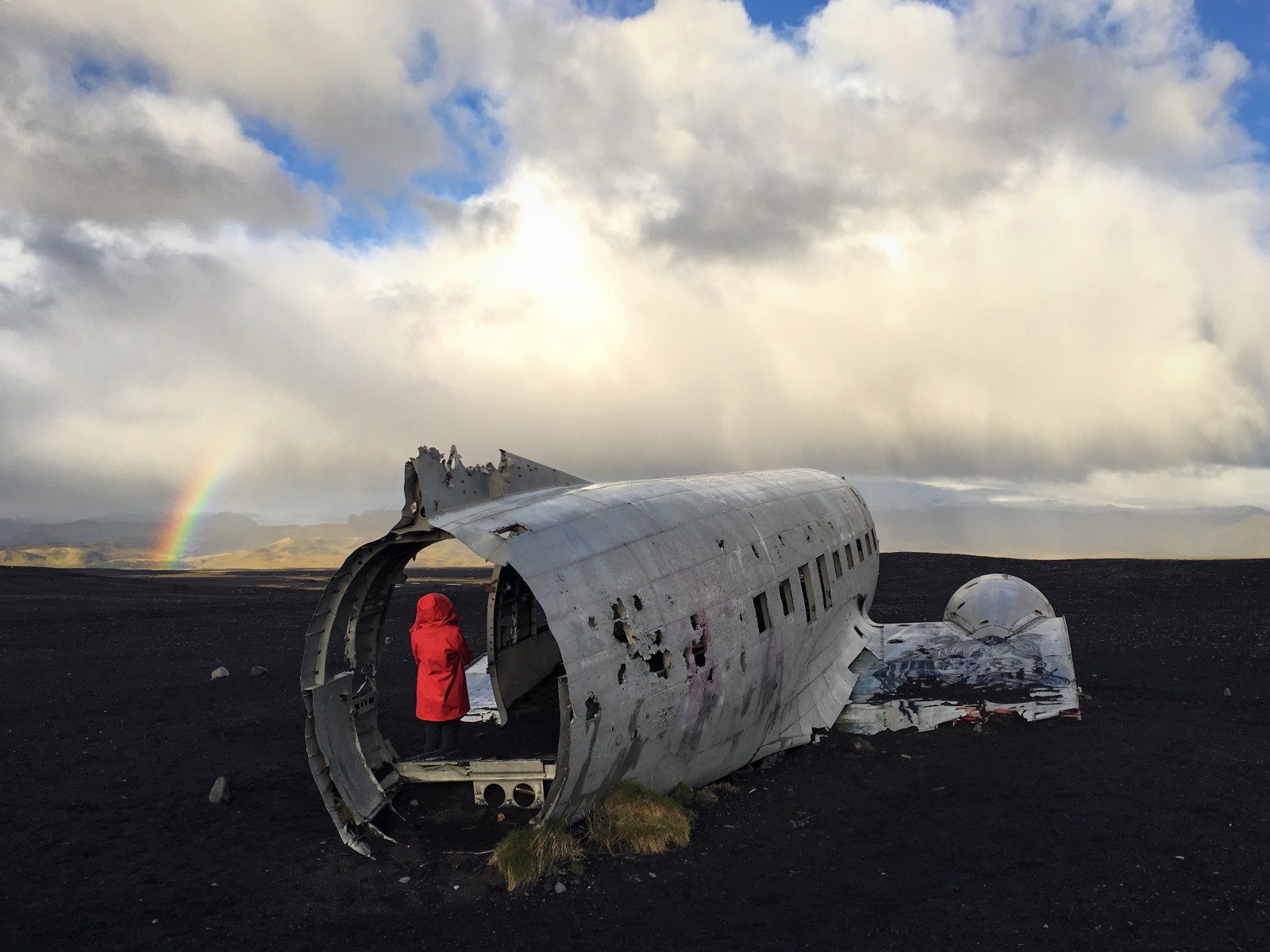 Wreckage from the 1973 DC-3 on Sólheimasandur Beach plus a red coat and a rainbow
The Sólheimasandur plane wreck in Southern Iceland is a must-see destination for aviation geeks and photographers alike.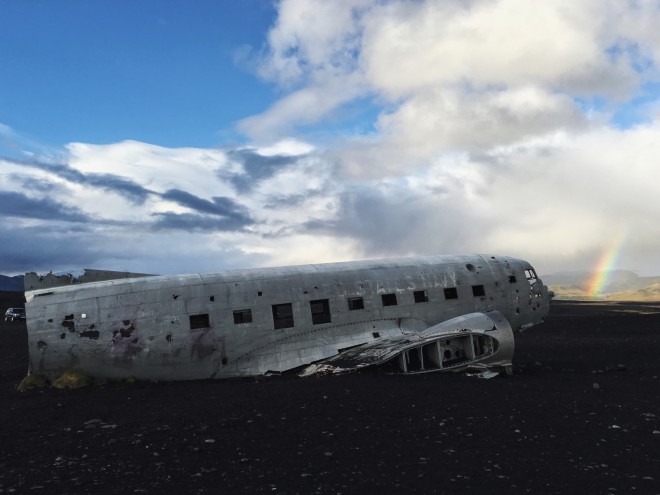 Moody clouds and rainbows add Icelandic atmosphere to the U.S. Navy Douglas Super DC-3
Located on the black sand of Sólheimasandur Beach, on the coast of Southern Iceland, the wreckage of the US Navy DC-3 plane is worth exploring.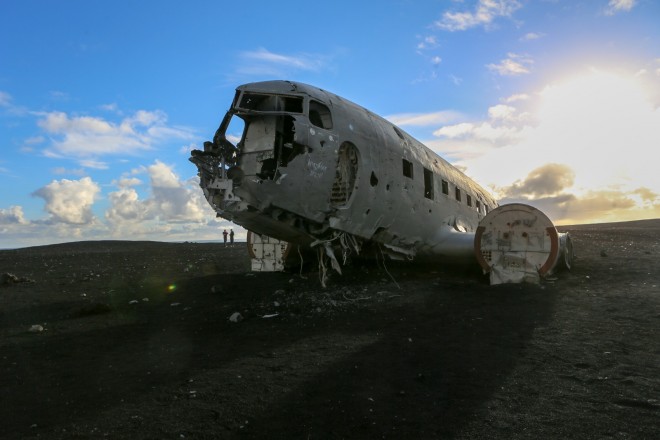 The DC-3 fuselage adds an unexpected element to Iceland's already dramatic landscape
The Sólheimasandur plane crash site is not morbid — all the crew members survived the crash landing which was caused due to extreme icing that forced an emergency landing on the black sand of Sólheimasandur beach.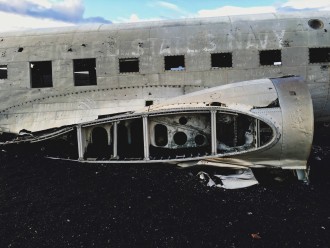 You can still faintly read the United States Navy on the fuselage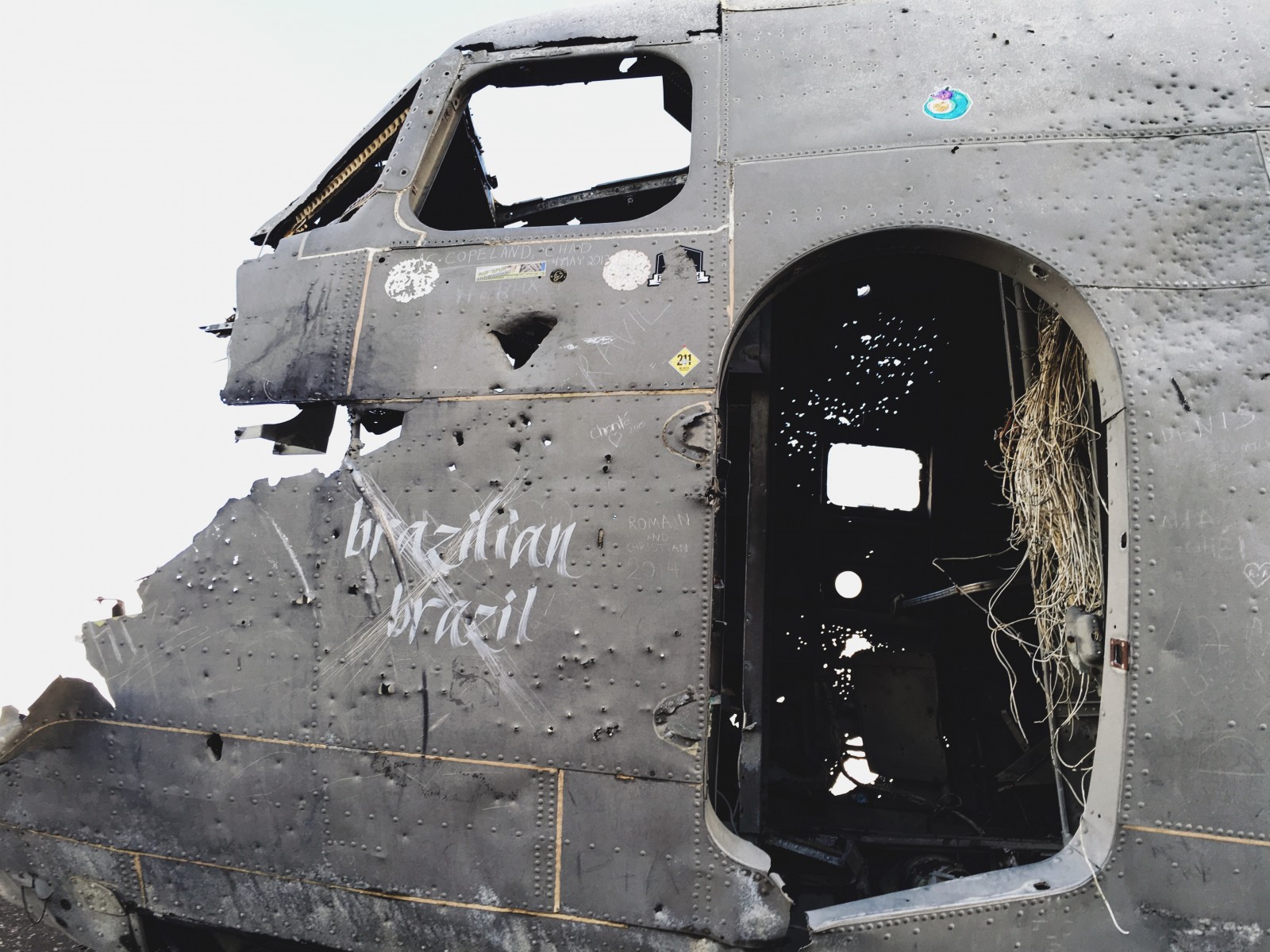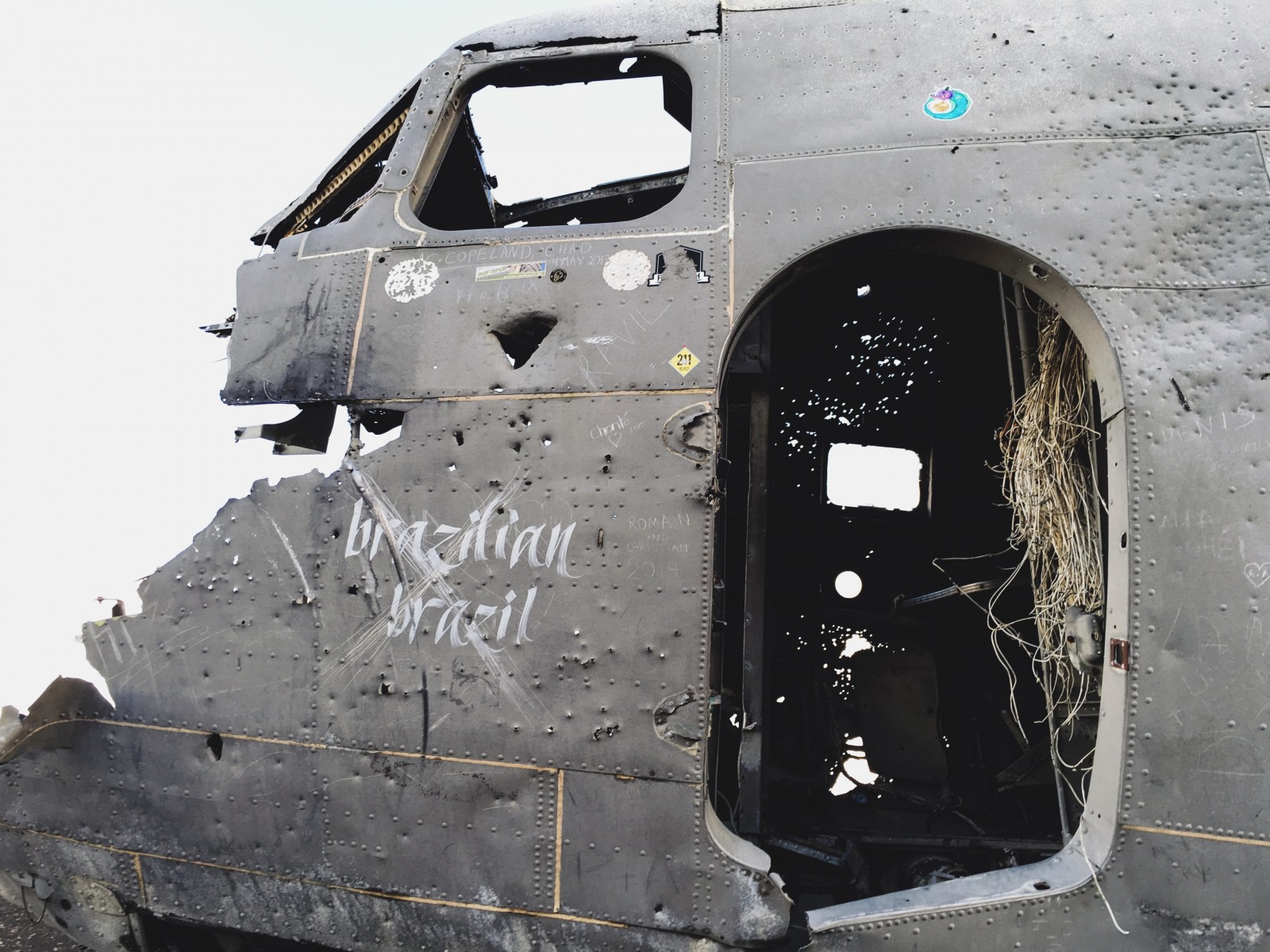 Wires dangling from the cockpit
Rarely can you get this close to plane wreckage. You can even climb inside.
The Sólheimasandur plane wreck has been hit by graffiti artists. I don't think the pink works.
According to Jórunn Sjöfn Guðlaugsdóttir, our photo guide in Iceland, the plane wreck site is much easier to reach since markers have been placed on the beach to guide tourists to the site. But you definitely need to be driving a 4×4 since the sand is soft in some parts.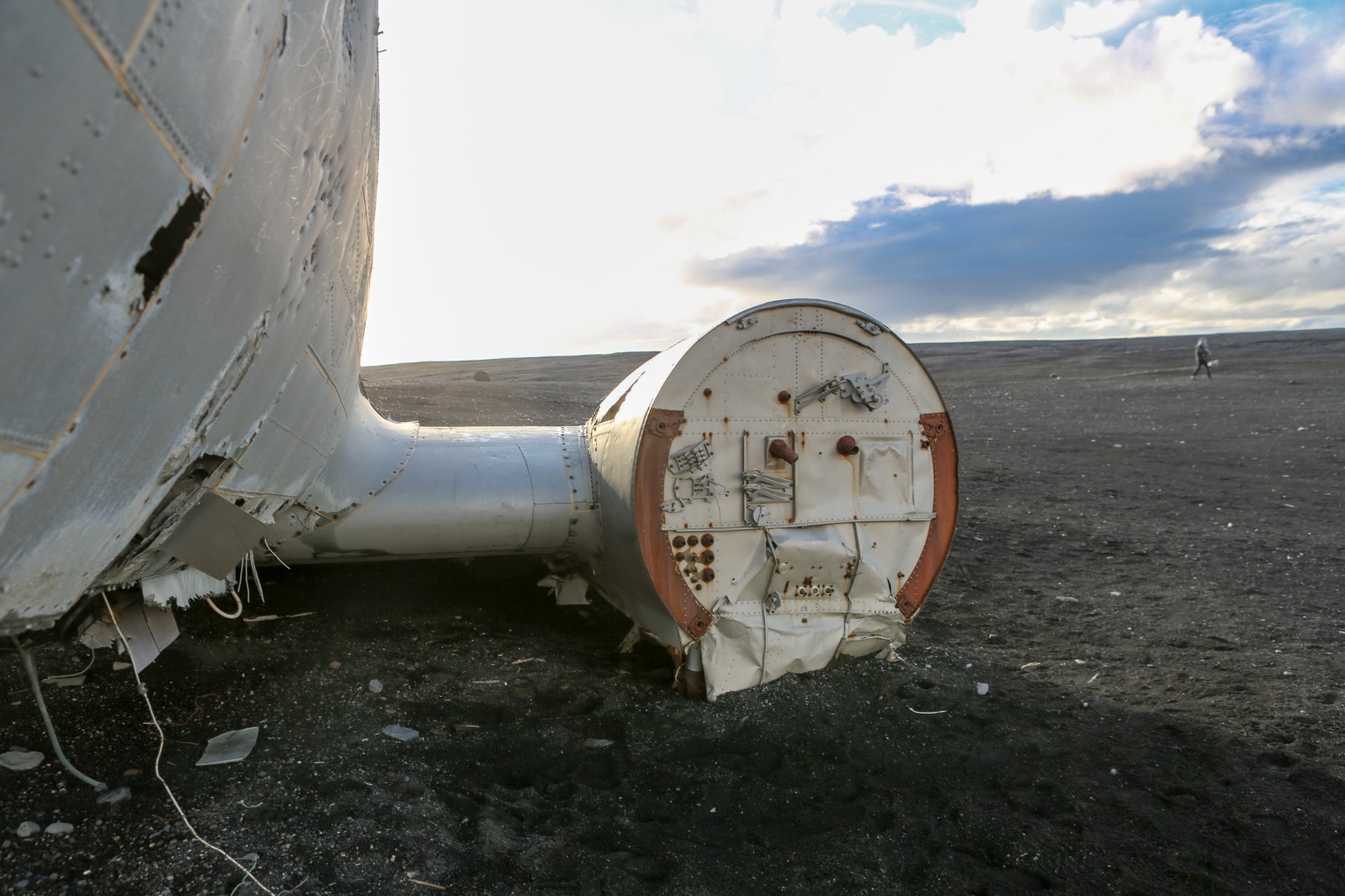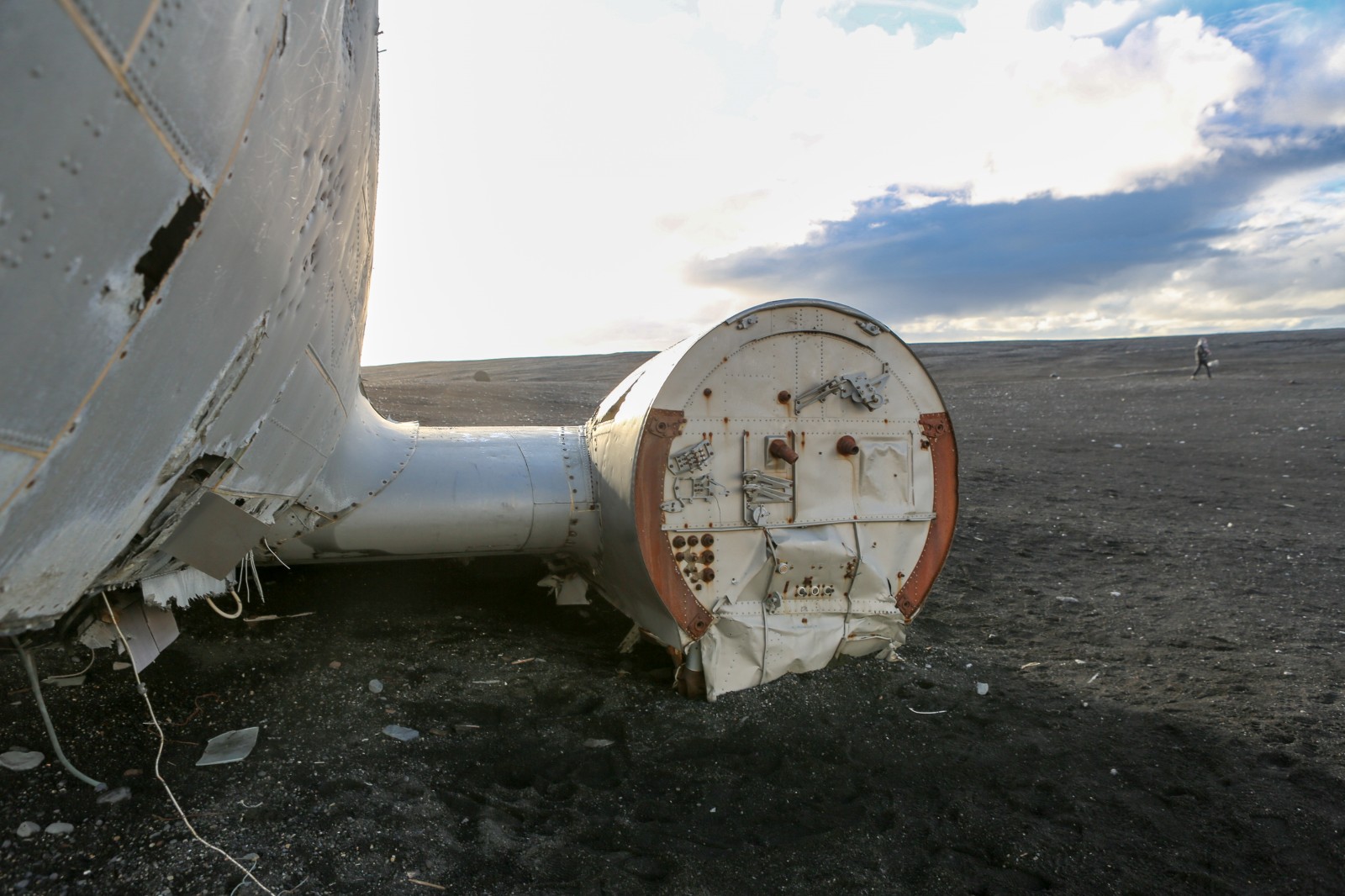 It's amazing that you can actually walk up to (and into) the DC-3 wreckage
the Sólheimasandur plane wreck site can be reached off the ring road. Between the Skógafoss waterfall and Vik. The GPS coordinates are 63.459523,-19.364618.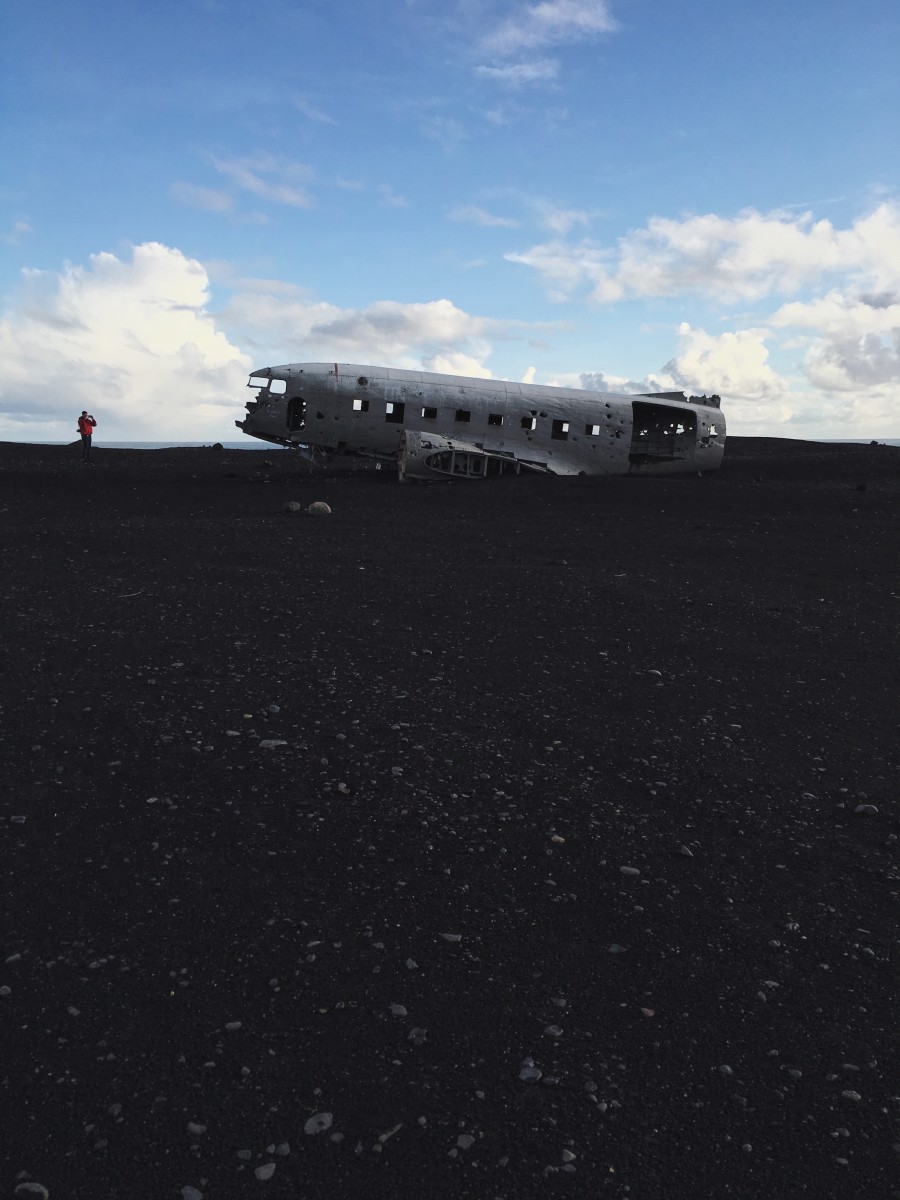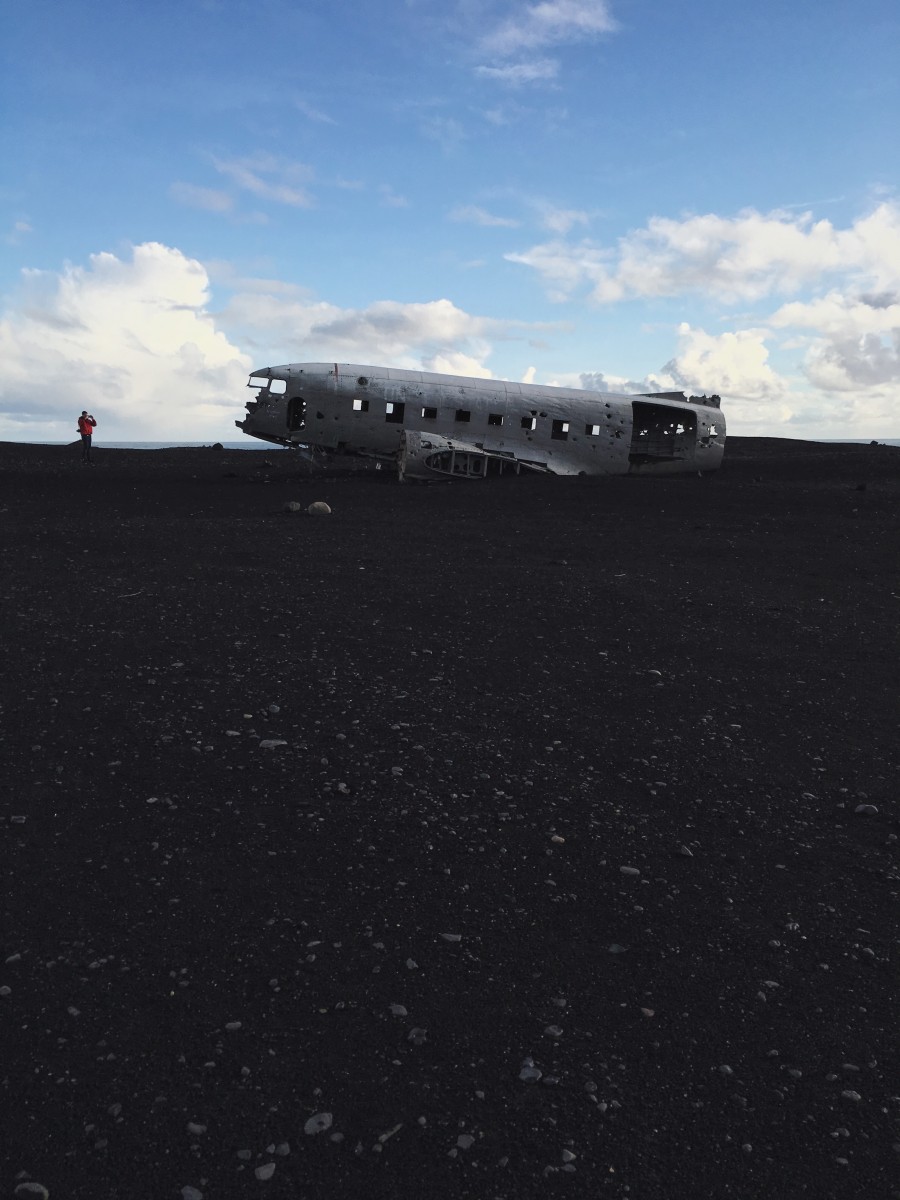 Sólheimasandur is a popular stop for aviation geeks and photographers visiting Iceland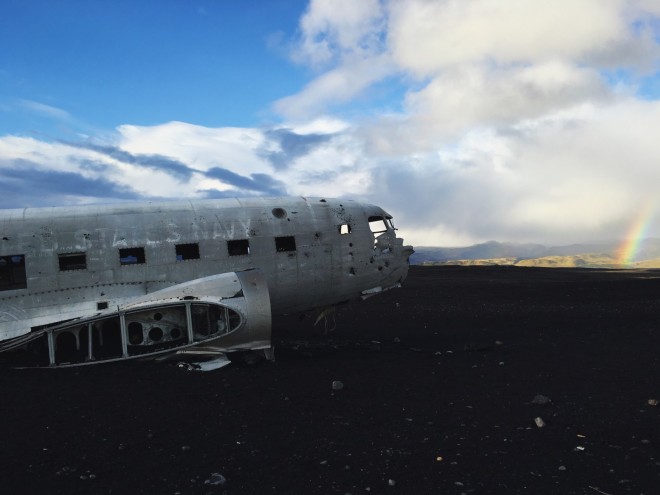 Dramatic clouds, rainbows, and black sand at Sólheimasandur wreck site
Visiting the wreckage on Sólheimasandur Beach is a bit surreal. The plane feels like a leftover prop from a movie shoot.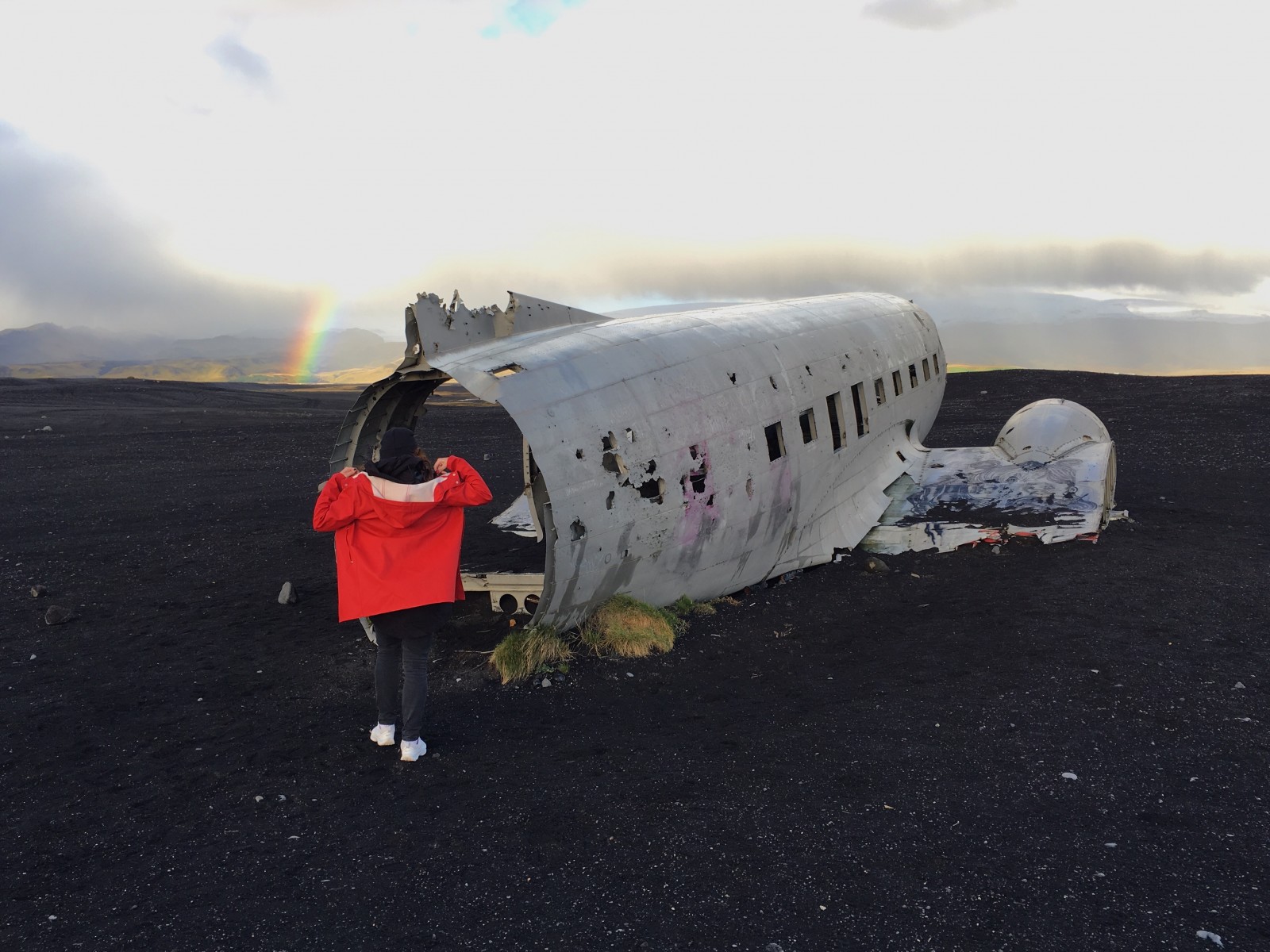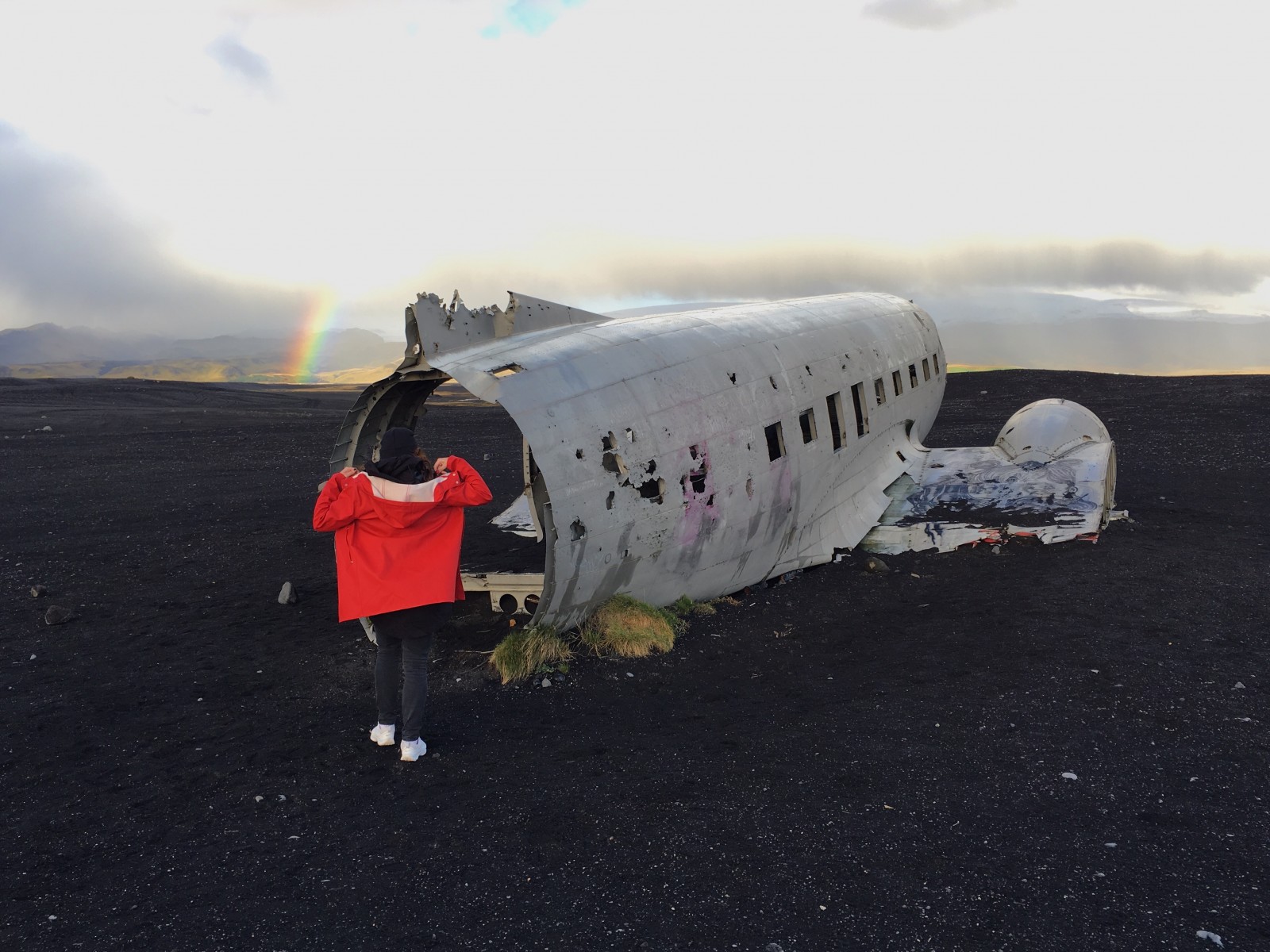 Anastasia's red coat adds a nice pop of color against the black sand of Sólheimasandur beach