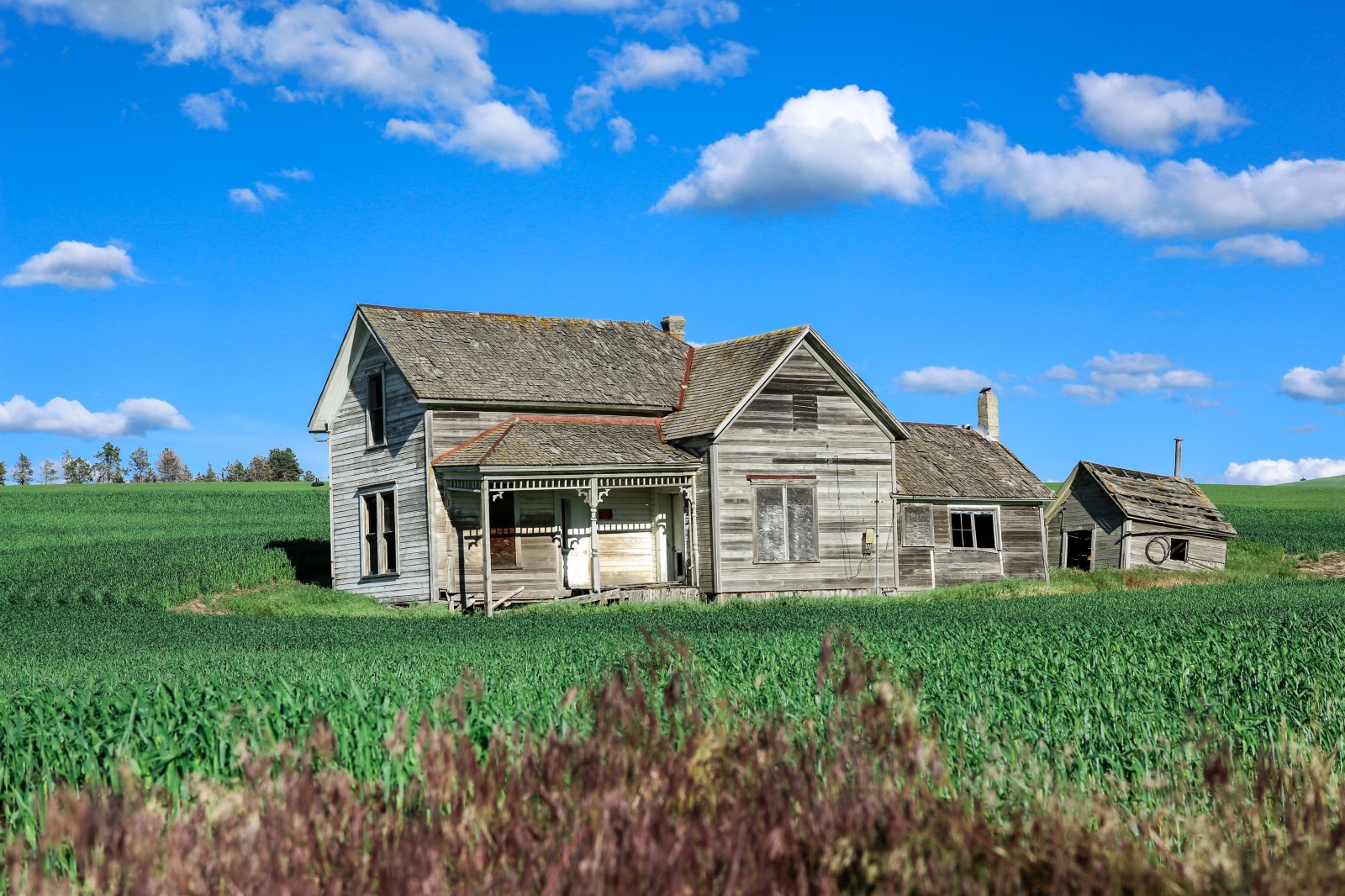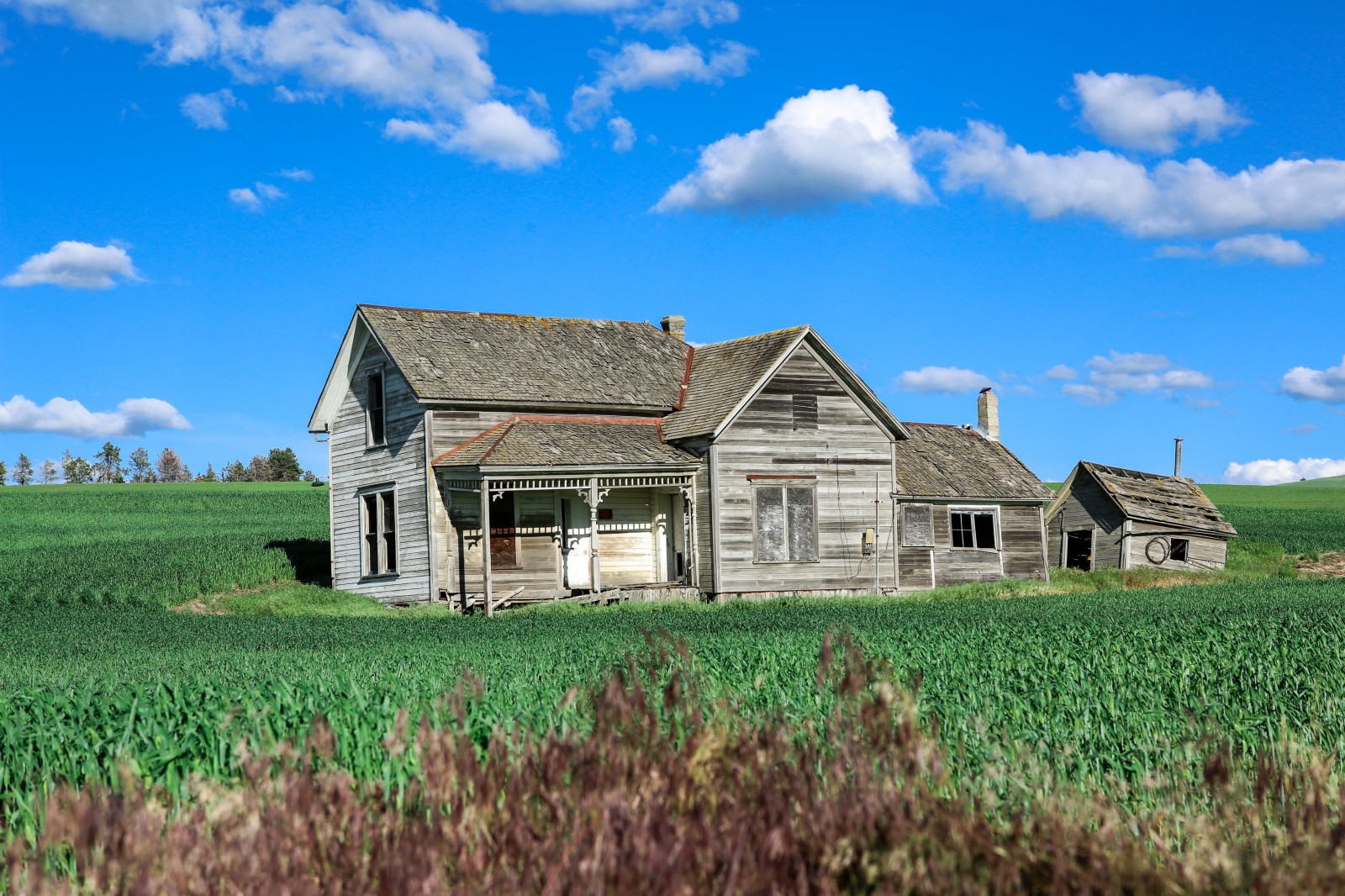 A crumbling, abandoned house in Colfax, Washington
Driving around the Palouse region of Washington state, you'll come across quite a few abandoned houses and old barns. Photographers visiting the area love these "zombie houses."
Cloudlapse above an abandoned house in the Palouse
Some can be found right off the Palouse Scenic Byway and others are found by exploring the off-roads in the area. You can check the Palouse Photography Hot Spot Map for an idea of where abandoned houses can be found in the area, although some have fallen down since the map was drawn.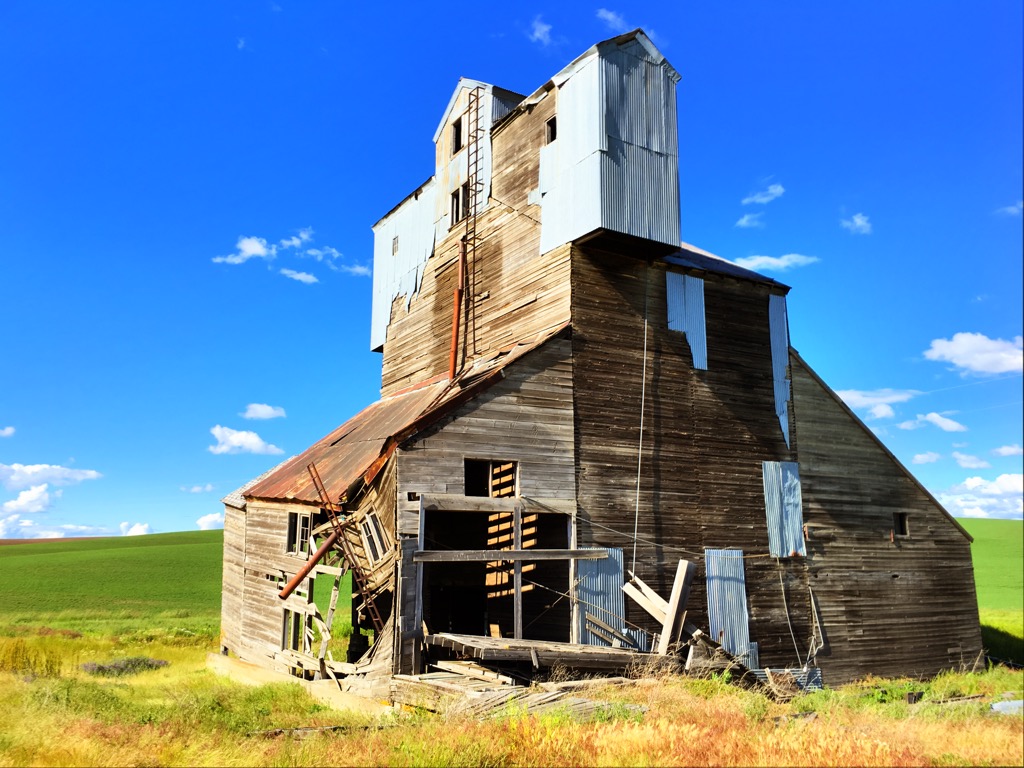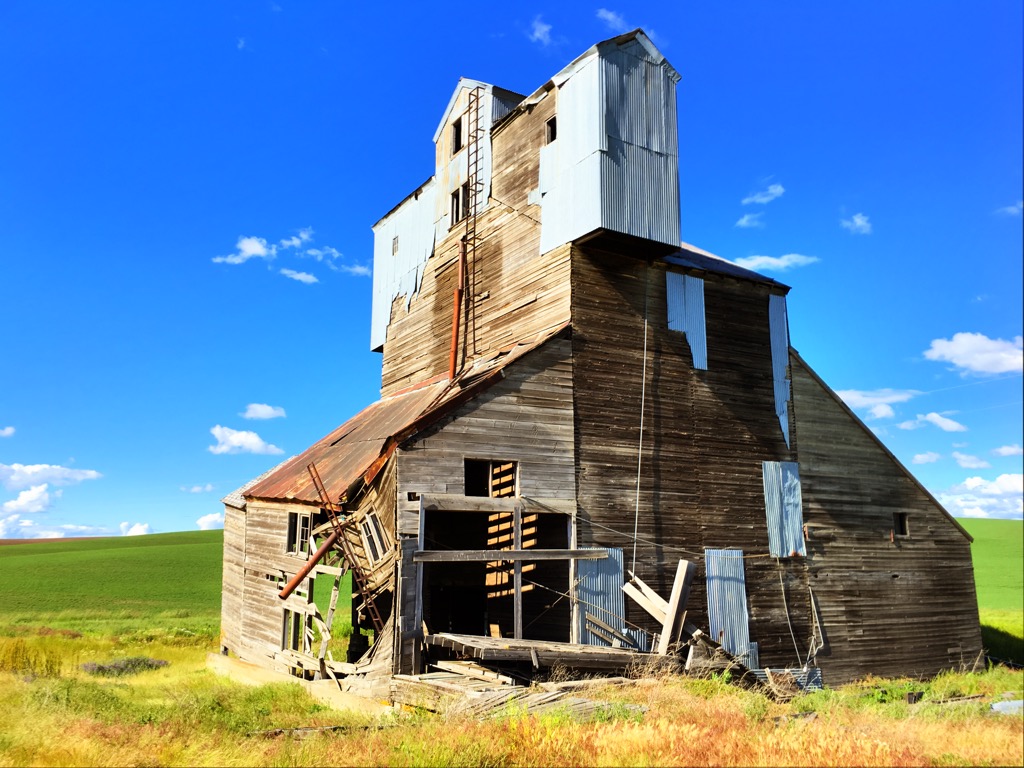 This abandoned granary was right off the highway
An owl and her owlet had taken up residence inside. Mama owl dive bombed if you got too close.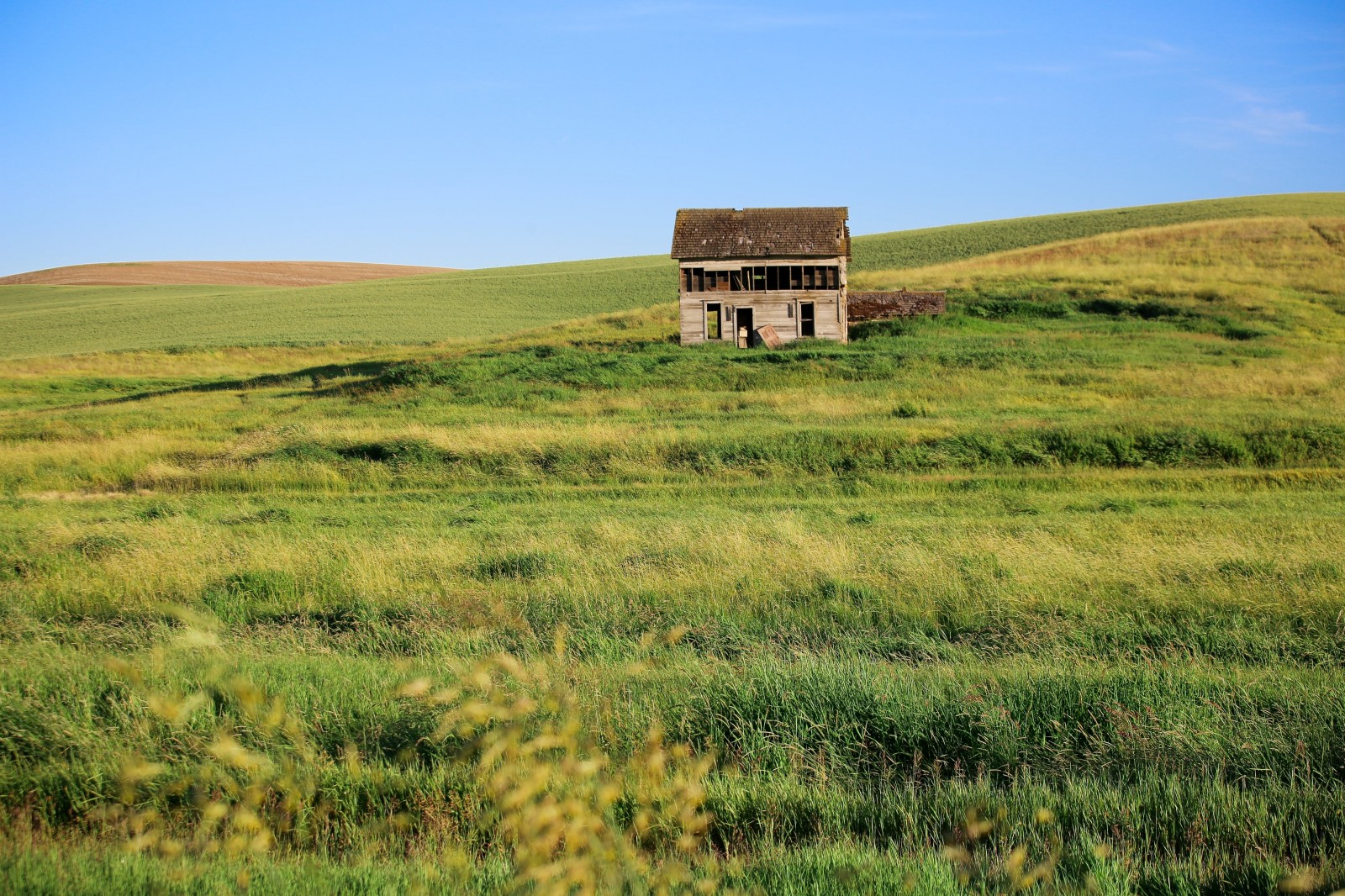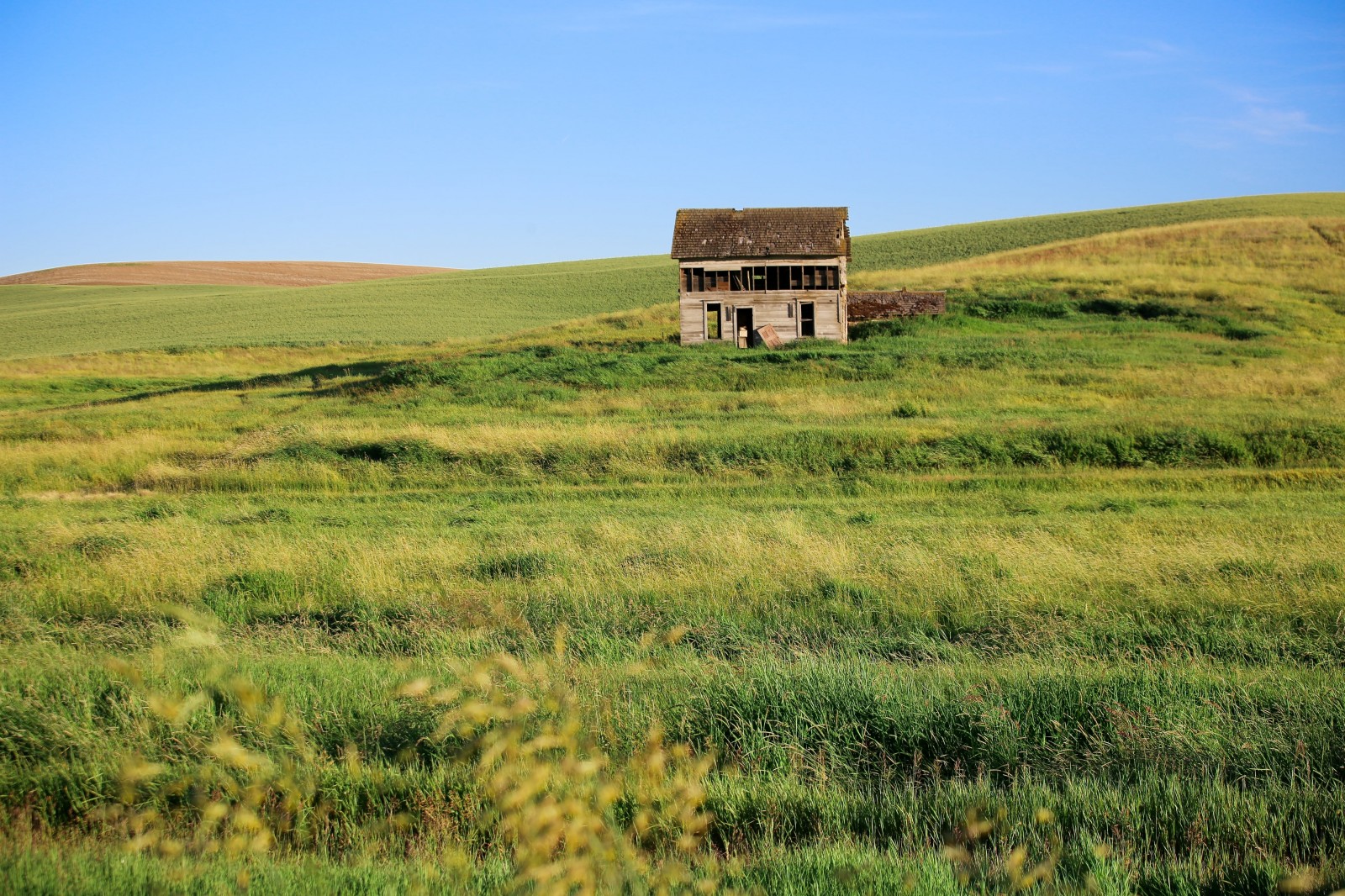 Green fields and an abandoned barn in the Palouse
While some of the houses are boarded up or have fallen completely down, some are left in a time capsule-like state of disrepair. Peek inside of a few and you'll see 1950's era wallpaper crumbling from the walls and a few leftover pieces of furniture.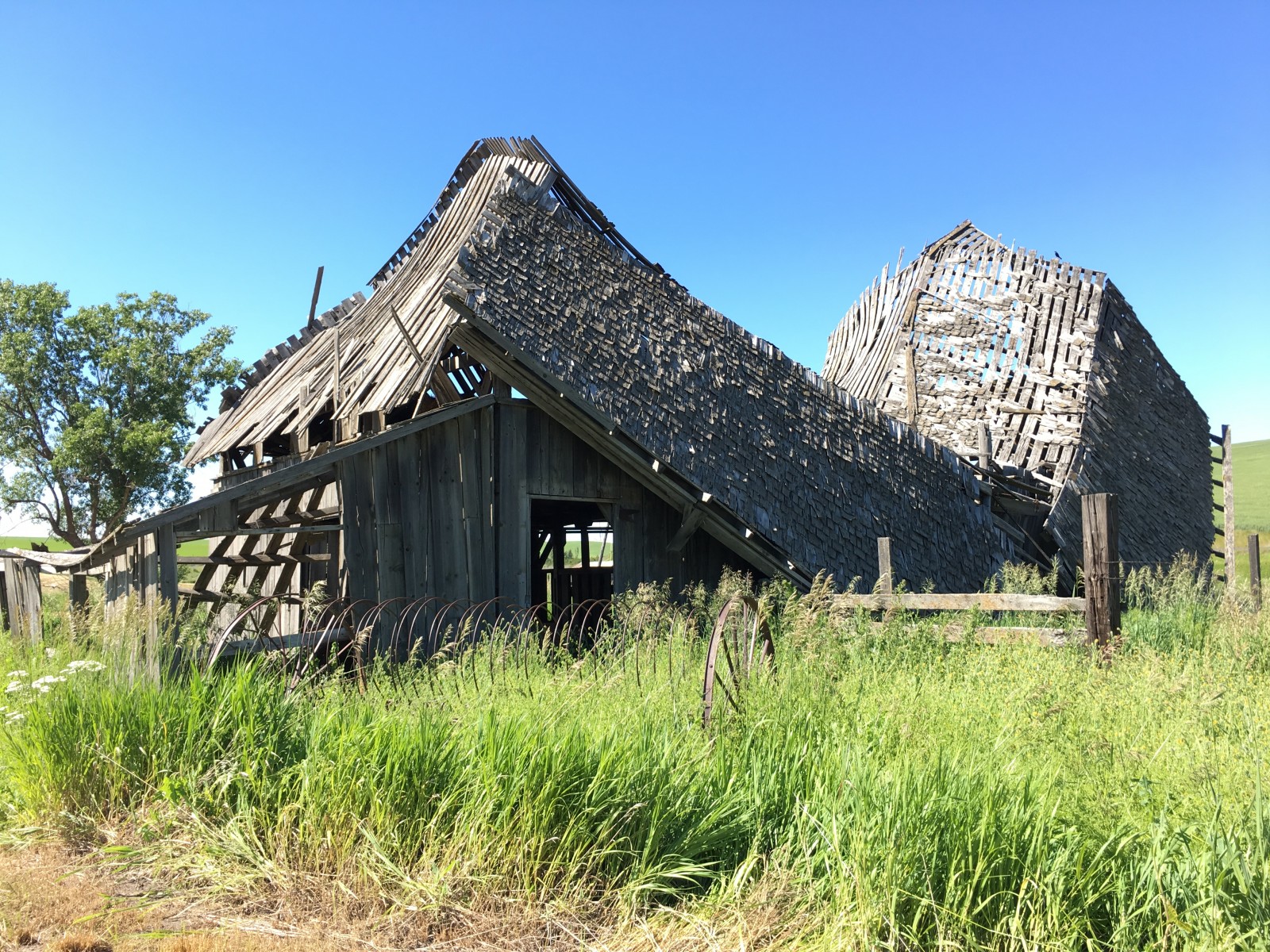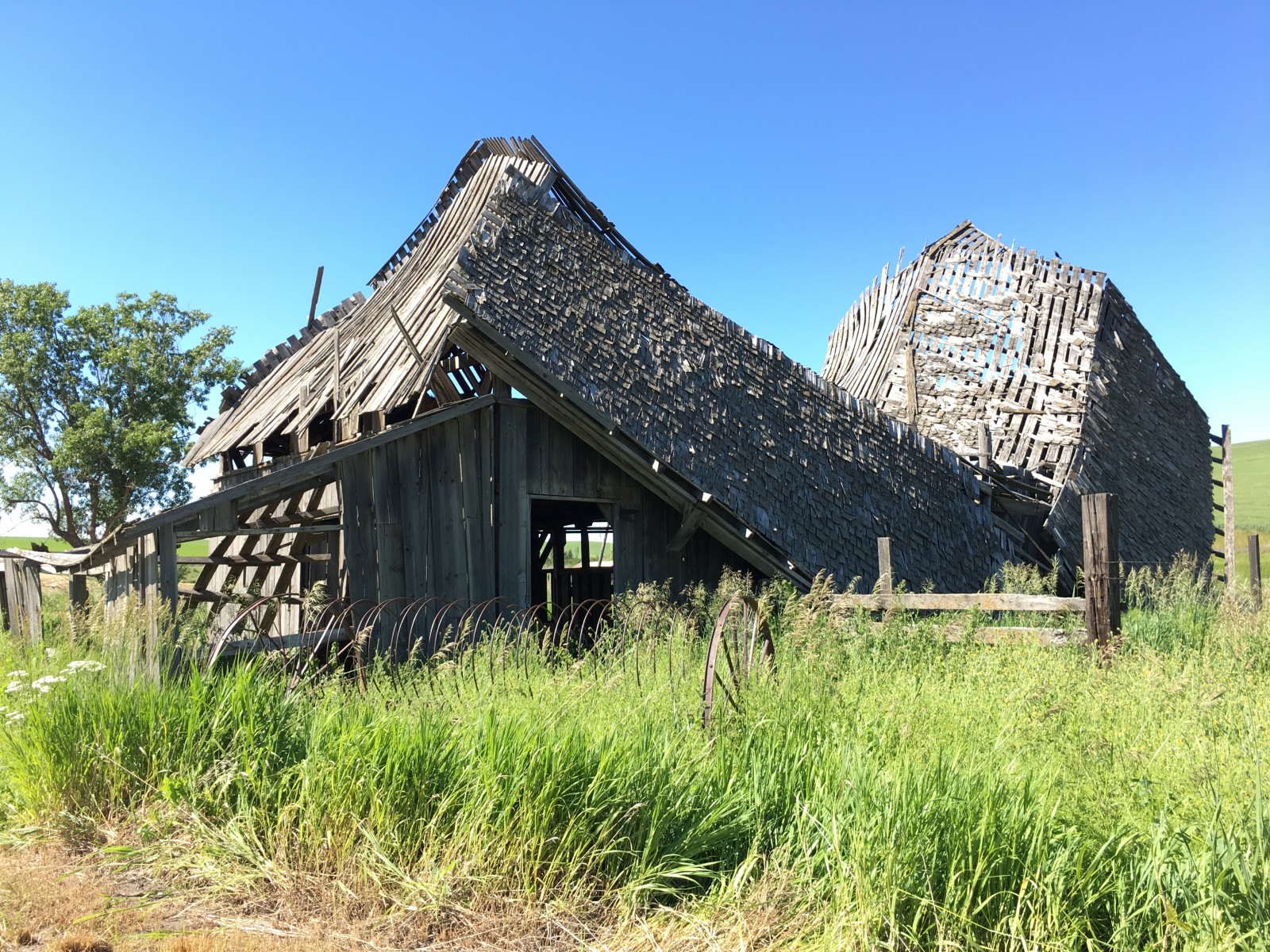 This barn structure collapsed entirely
One abandoned farm house had a few beer cans scattered about, but none of them felt as though they had been trashed by vandals or occupied by squatters for long periods of time.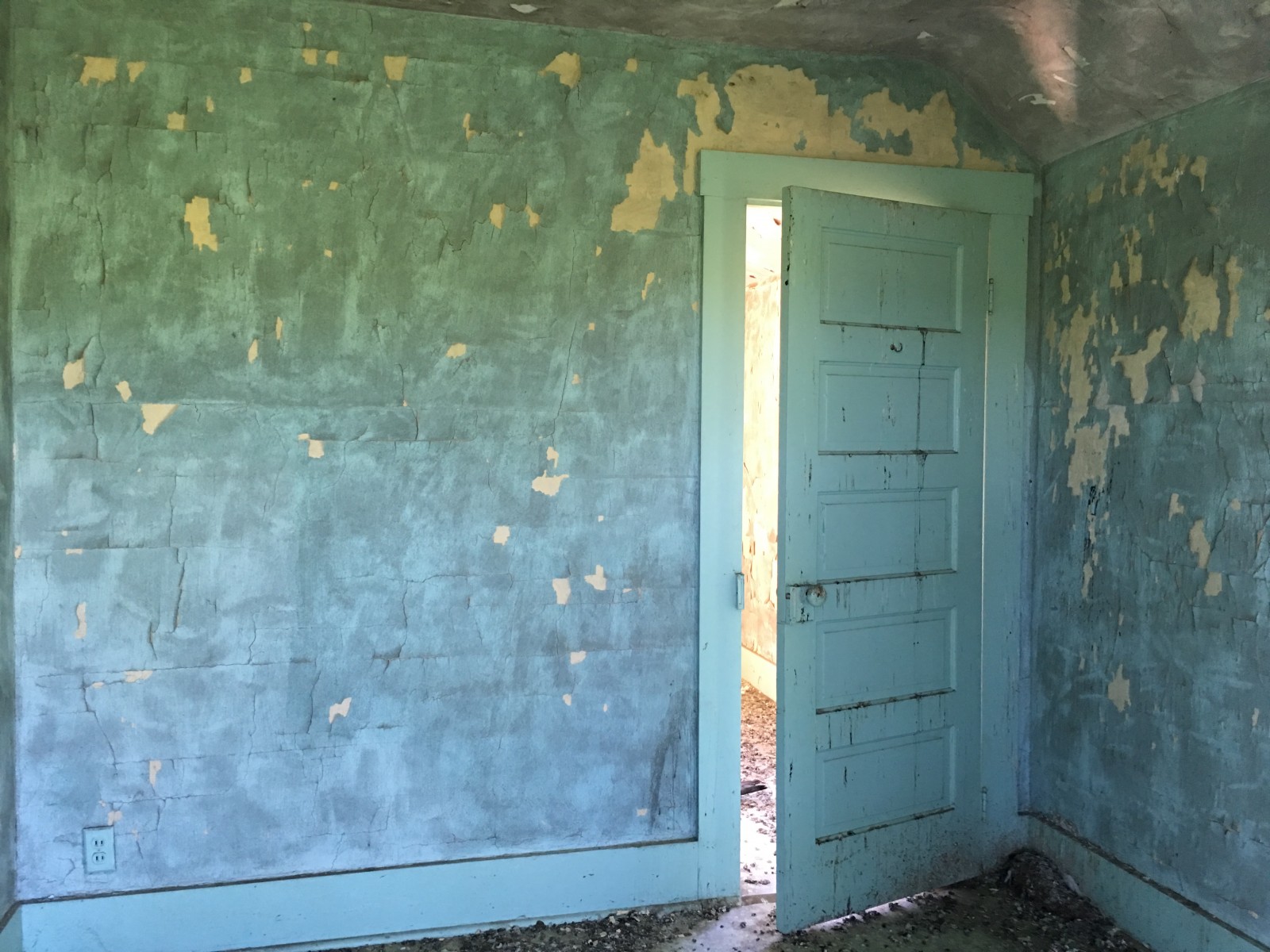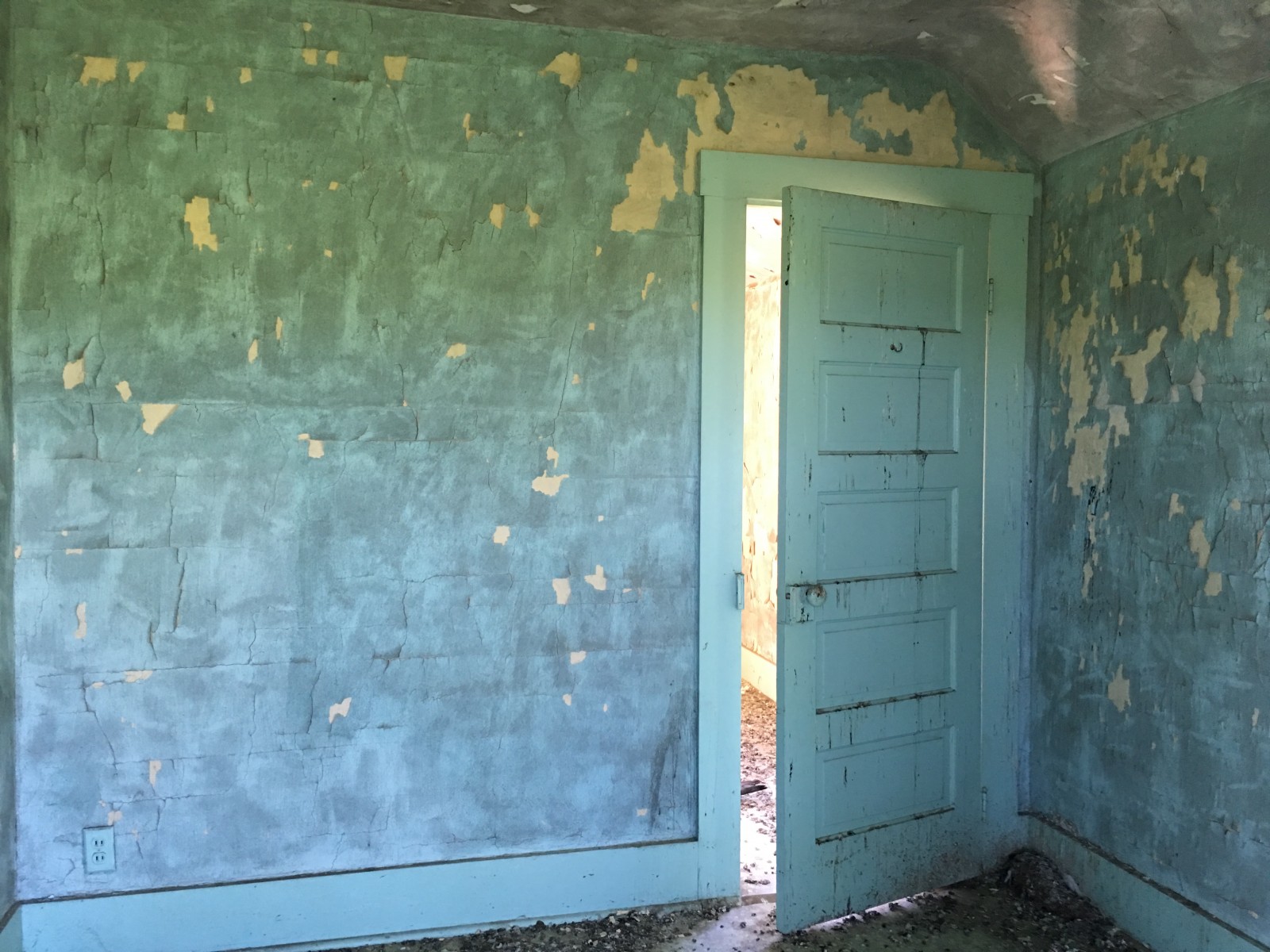 Peeling paint on the wall of an abandoned farm house in the Palouse
Photographing the abandoned houses and structures was a nice contrast to the farmland and agricultural structures the region is best known for.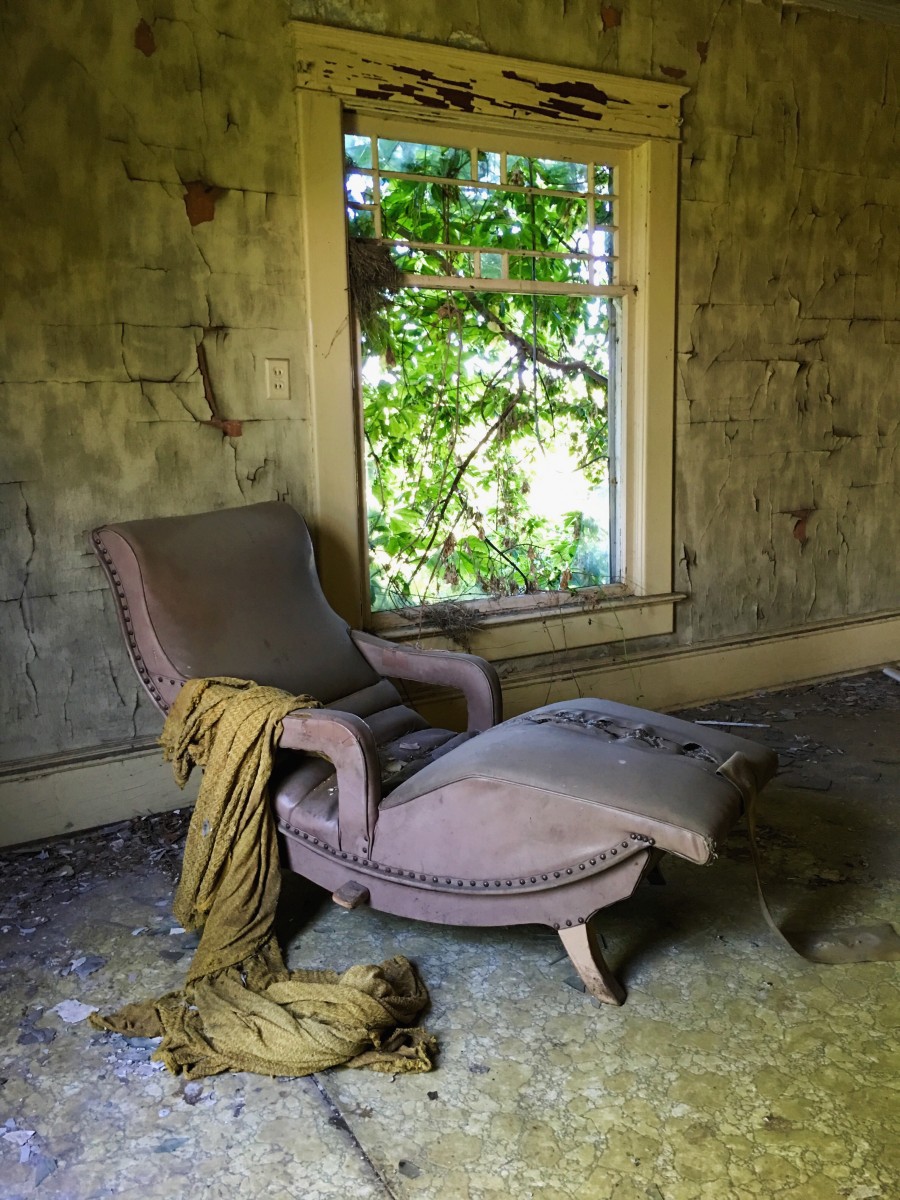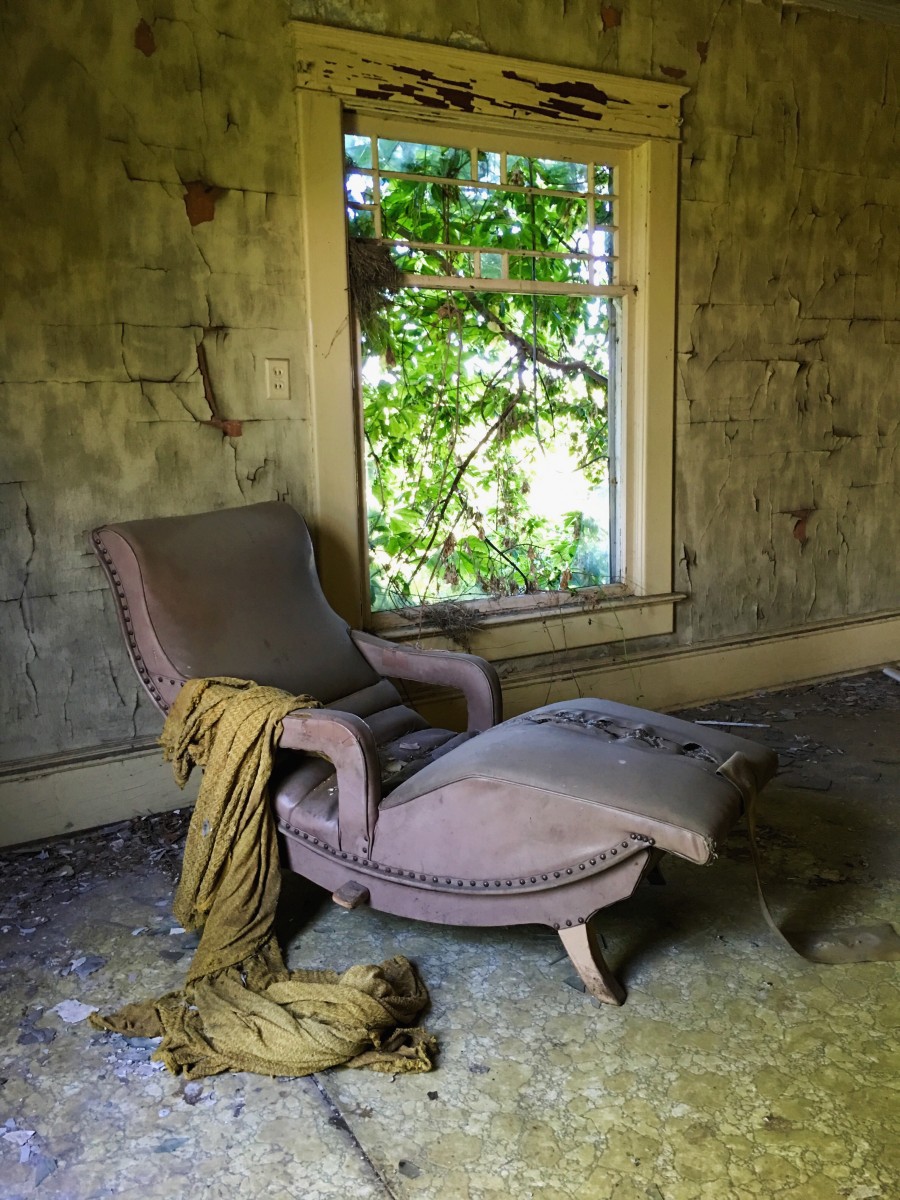 Abandoned house still life in Colfax, Washington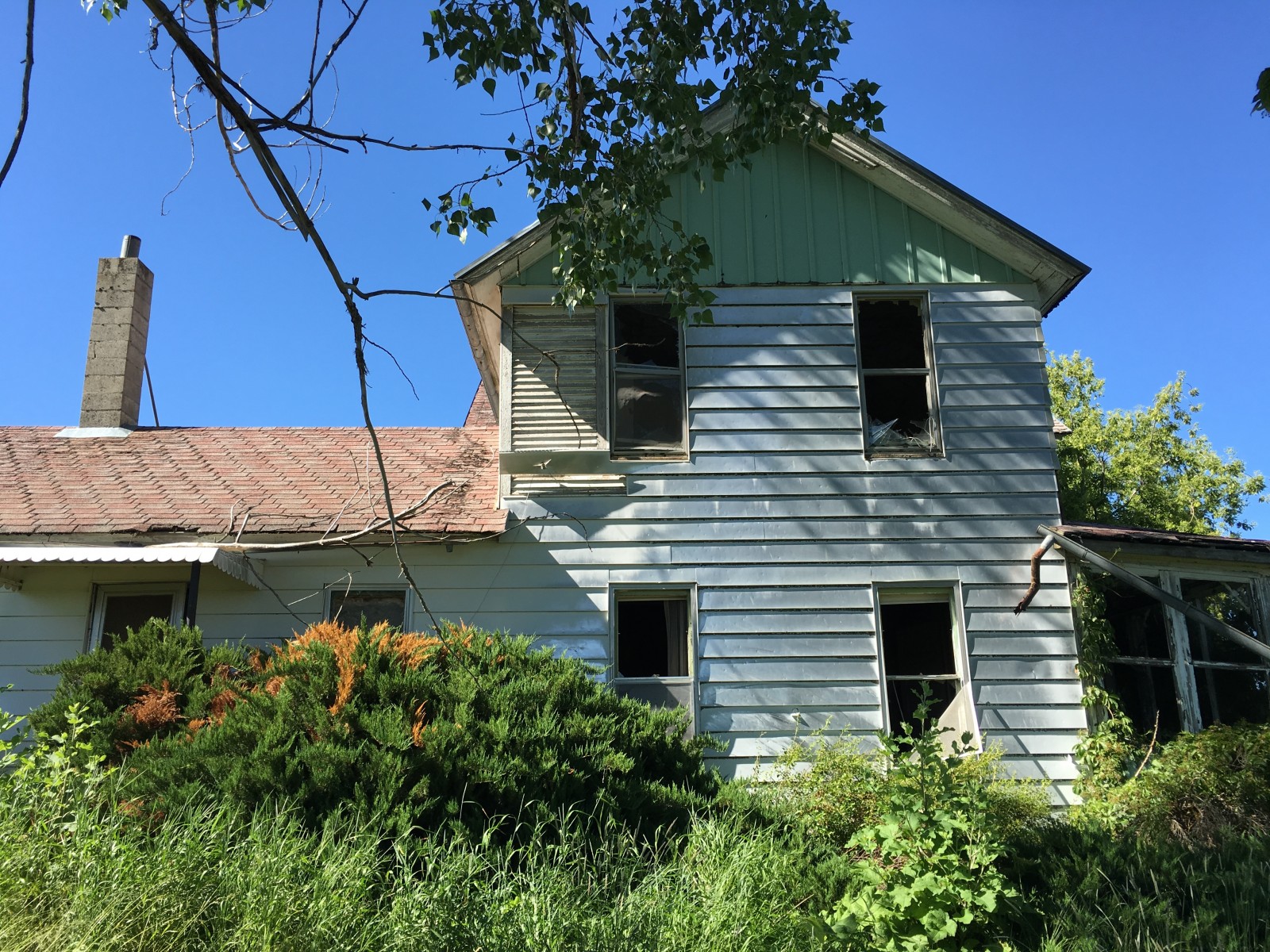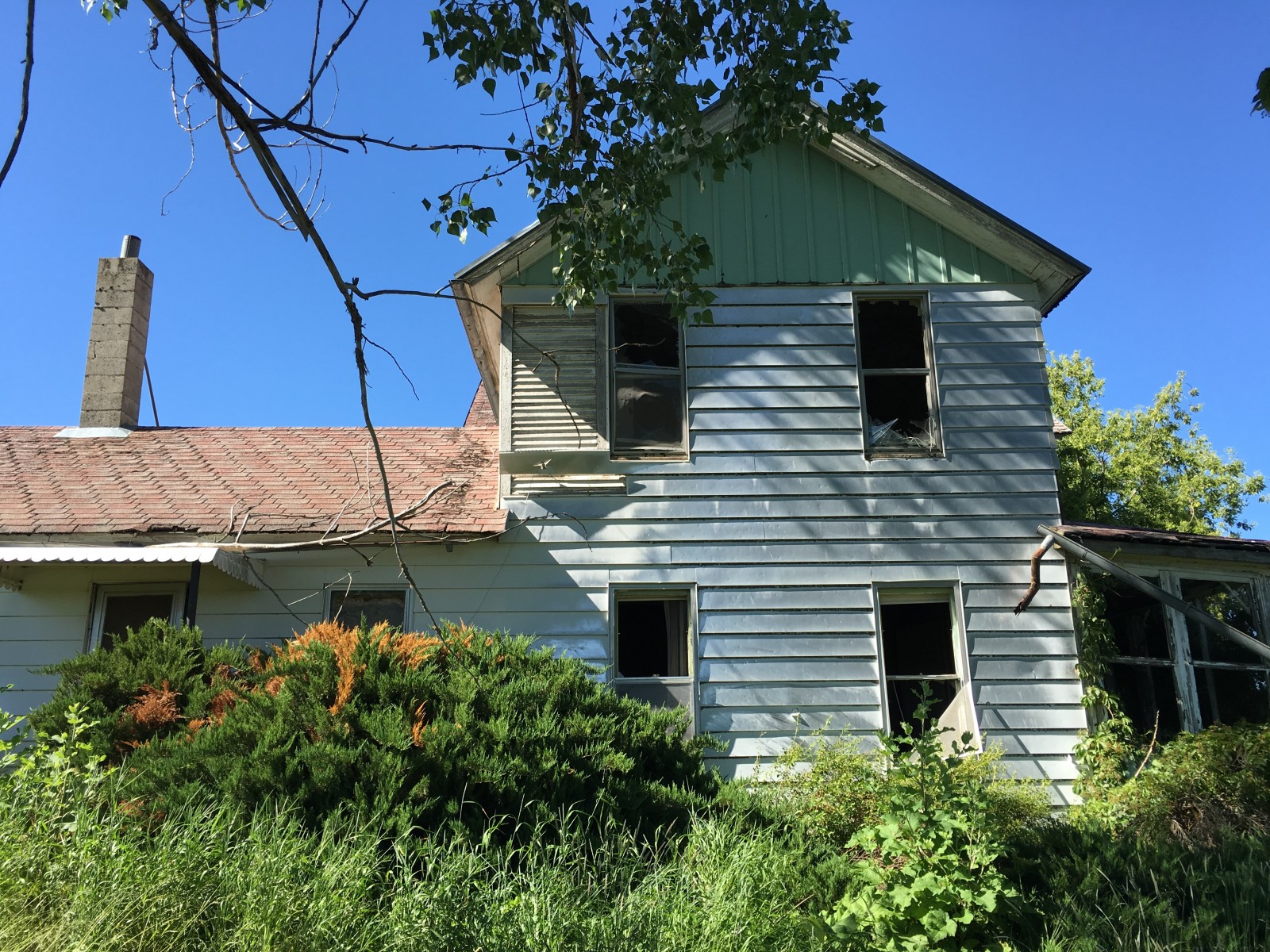 Exterior of an abandoned farm house in the Palouse region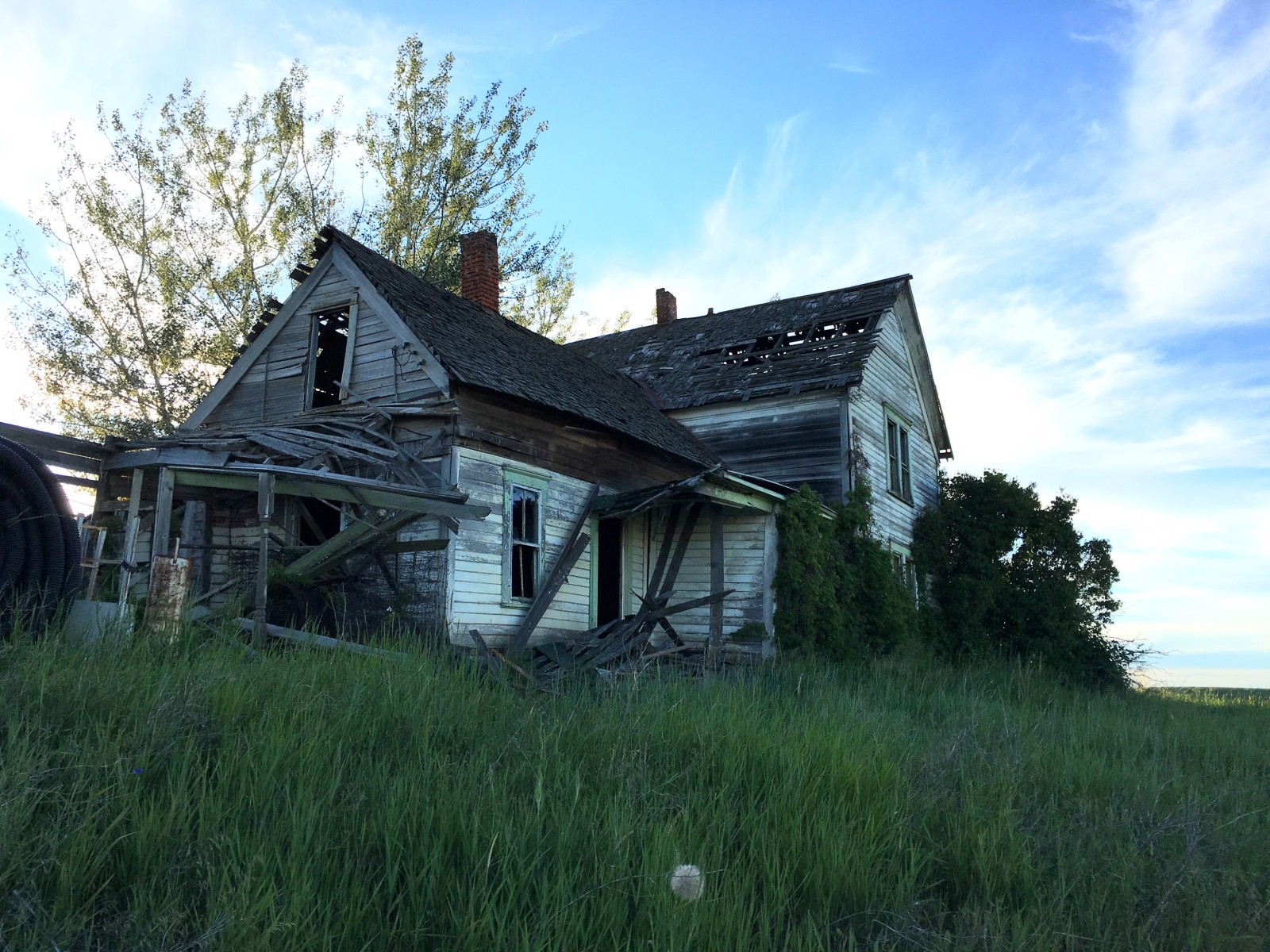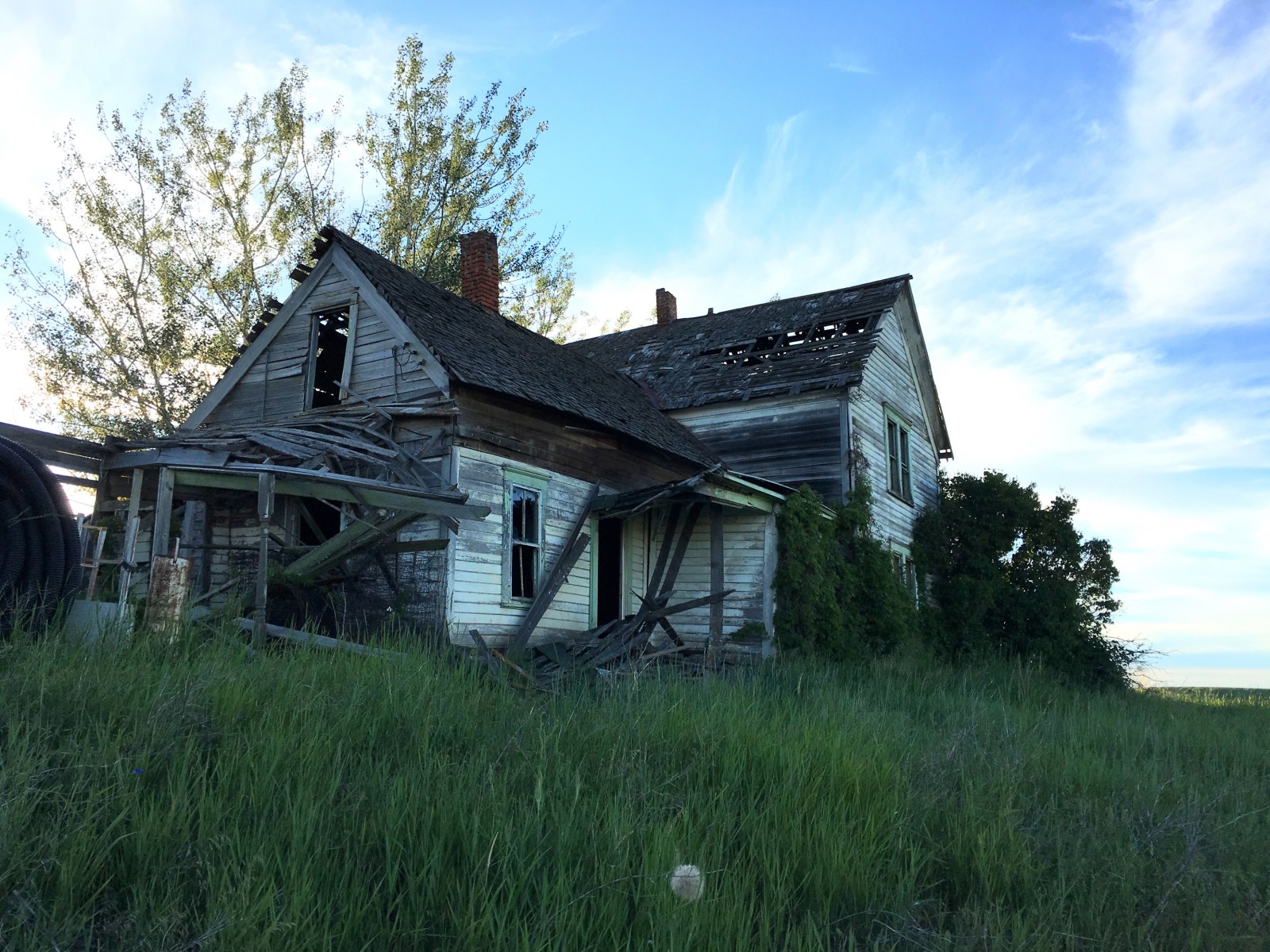 One of the abandoned houses of the Palouse region of Eastern Washington
For more on exploring the Palouse region, you can check out my previous post and photo essay on the area.