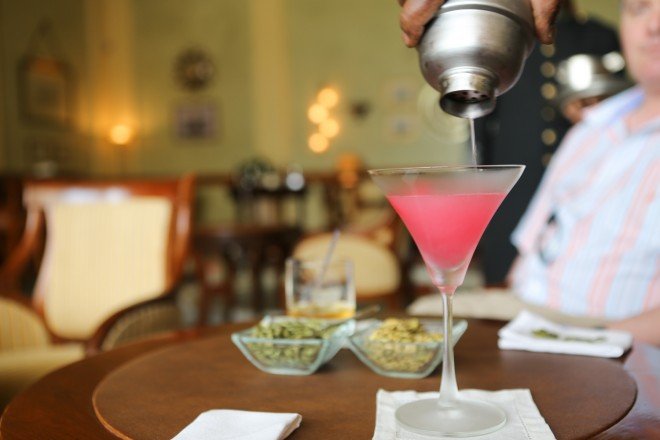 Shaken not stirred- the pink Jaipure Martini at the Polo Bar
The Jaipure Martini is one of the signature cocktails of the Rambagh Palace — which is my home base while I'm in Jaipur for a few days. Jaipur is known as the "Pink City" so the cocktail is pale pink to signify it's city of  origin. Rose petals also signify the beauty of the Palace, and are displayed everywhere on the property, and make the Palace smell wonderful.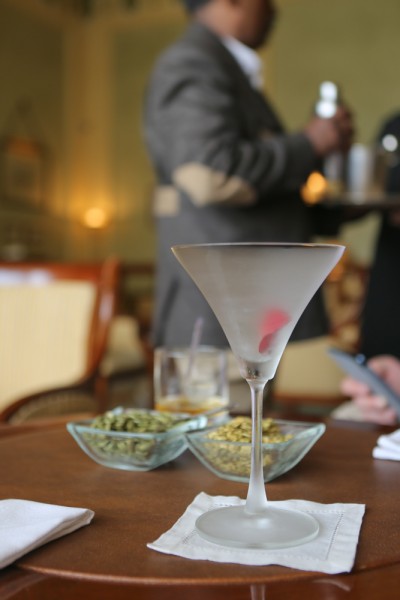 Rose petals awaiting their fate in a martini glass
If you have no plans to visit Rajasthan any time soon, here's the recipe for the Jaipure martini– so you can sip a little of India in the comfort of your own home.
The Jaipure Martini
By Girwar Sigh
Ingredients:
Tanquerey 60 ml
Rose Syrup 4 ml
Martini Rosso 2 ml
Crème de Fraise 2 ml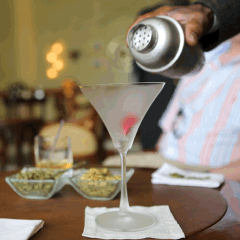 Jaipur Martini GIF
Directions:
Pour all ingredients in a cocktail shaker. Shake well with ice and pour into a martini glass and garnish with rose petals.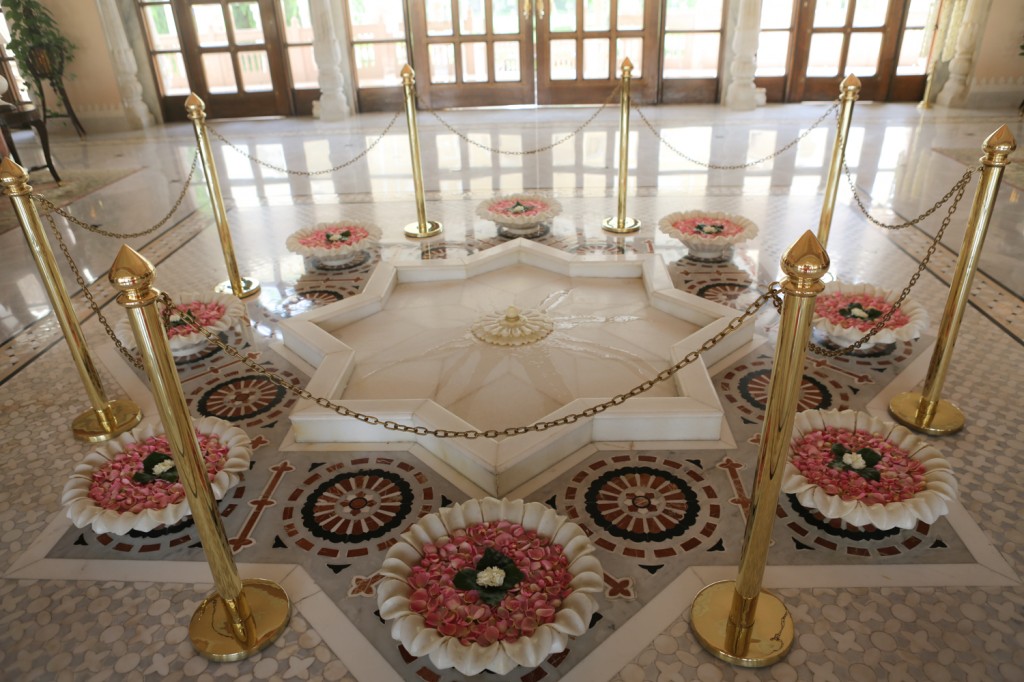 Rose petals on display in the lobby at the Rambagh Palace
If you're going to be visiting Jaipur, I'd highly recommend coming by the Rambagh Palace for a drink in the Polo Bar even if you're not a guest here. It's a lovely space with an interesting history.
The Polo Bar at Rambagh Palace
Bhawani Singh Road
Jaipur – 302 005
Rajasthan, India
Hours: 12:00 p.m. to 12:00 a.m.
Reservations: Not required
Attire: Smart casual