One of the highlights of my recent trip to Jordan was spending Christmas Eve at a Bedouin Camp in Wadi Rum. The Jordan Tourism board arranged this trip for me so I really had no idea of what to expect. Some people expressed concern about me traveling solo in the desert in the middle east, but Jordan felt completely safe for a woman traveling alone, and it's proximity to the Holy Land seemed like an appropriate place to spend Christmas Eve.

Wadi Rum desert is insanely beautiful. It's the setting of Lawrence of Arabia so I found myself shooting a lot of panoramas of the gorgeous desert scenery on my iPhone. My AutoStitch Panorama app came in handy.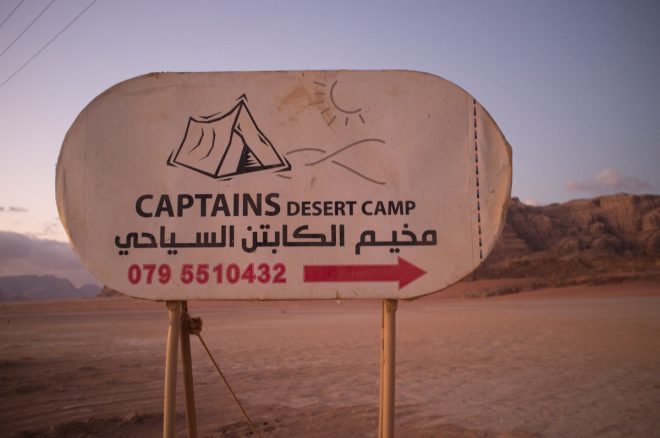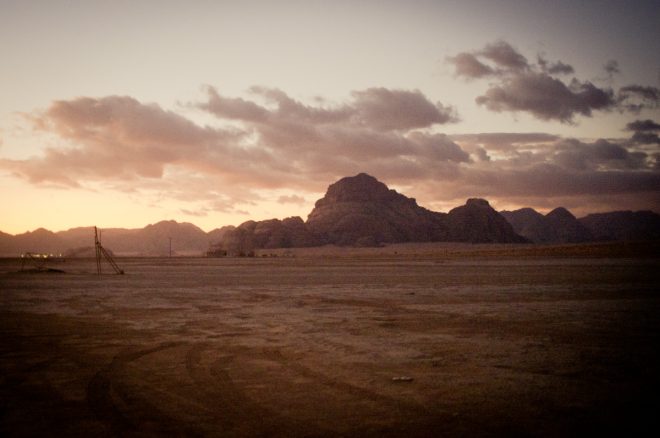 I am no stranger to camping places, my childhood was filled with summers spent in tents in National Parks, but Captain's Desert Camp is permanent and has bathroom facilities. It's there's a bathroom, then in my opinion it's glamping, not camping. Fortunately, I'm a big fan of glamping.
There were lots of camels at the camp. You can take them for rides around in the desert. The camel on the left was not my biggest fan. He kept doing that with his tongue. Rumor has it camels can spit at you. This was the most endangered I felt in Jordan. But the other camels were friendly.
There was a group of travelers who were touring on bicycles at the camp when I arrived. And the this dog greeted me.

Here's an AutoStitch Panorama of Captain's Camp. It was a very colorful and inviting desert scene.
Some more camping images. I'd describe the design aesthetic was "Bedouin Chic."
Here are some camping images of the common areas.
The public areas were very lounge-y and fun. I was there with my guide, but it seemed like a great place to hang out with a group of traveling.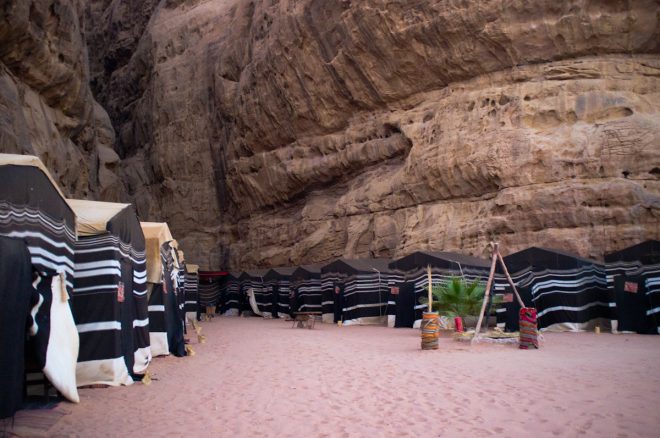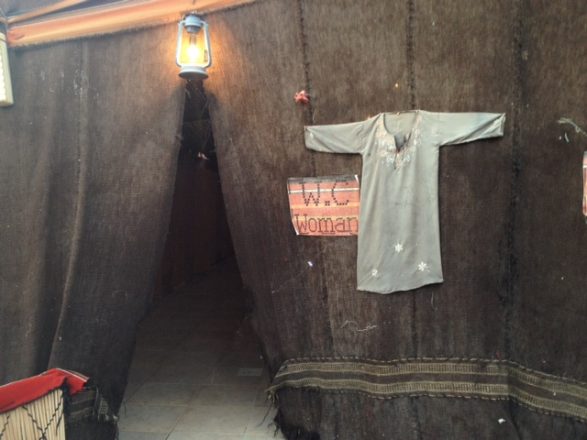 Here's a shot of the corridor of tents lined up in the canyon. The desert scenery reminded me a bit of Utah's stunning desert and canyons.
Hosni is a Bedouin who works at the camp. He showed me around and took great care of me. He was very nice.
I was stunned when Hosni showed me inside my tent and started making origami animals out of the towels. I thought amusing towel animals were strictly for cruise ships. I was so wrong.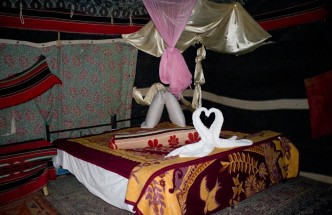 My "suite" was very romantic. But I was charmed to stay there by myself.
Here's the "lounge area" of my suite where I got some work done. Once it got dark a generator came on and there was light but no power outlets.
Night time at the camp was very atmospheric and I had tea while watching these guys relax by the fire with a hookah.
Images of Wadi Rum Desert

Sunrise at Captain's camp, Wadi Rum, Jordan (AutoStitch Panorama)
Christmas morning, this is what the fireplace and hookah looked like.

More desert pictures of Wadi Rum's amazing scenery.
A Bedouin Camp is a great place to spend Christmas- for anyone who wants an interesting experience. It's great for women traveling alone, families, or groups traveling together. I enjoyed the experience and desert scenes so much I plan on coming back with my husband.