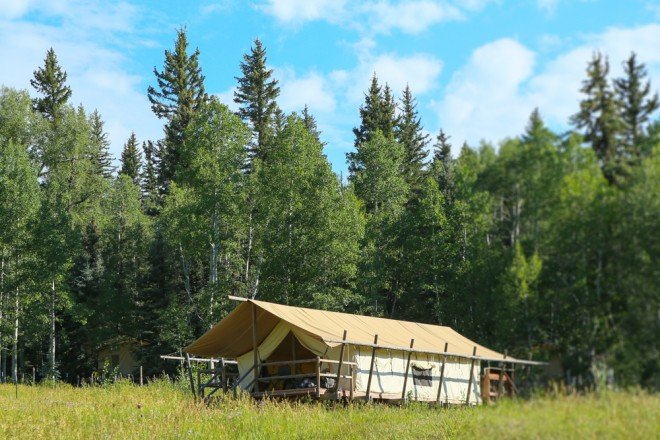 One of the safari-style tents at Cresto Ranch
I recently got to visit Cresto Ranch on assignment for Glamping.com to check out the new safari-style tented camp that opened this summer. You can read my review of Cresto Ranch for Glamping.com blog here.
For my blog readers I wanted to share some additional images of the Cresto Ranch tents.
Some of the lovely scenery around Cresto Ranch
Cresto Ranch is located in Colorado's scenic San Juan mountains. Telluride has the closest airport (although I flew into Durango & drove… it's a pretty drive).

Lounge chairs on the deck of Rainbow tent

Left: Cutthroat Tent Right: Each tent comes with a pair of mountain bikes so you can explore the property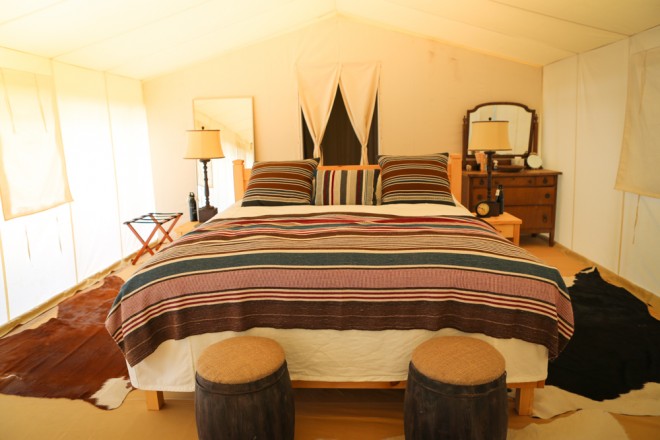 New tent smell! I loved the western rustic chic tent interiors
There are eight tents on the Cresto Ranch property. While I had zero bars on my mobile phone, Cresto Ranch's tents all come with wifi and an en-suite bathroom. I'm at an age where I appreciate good bedding and and the bed (and bedding) was comfy (and toasty warm).

Left: Desk area in tent, complete with wifi Right: A rocking chair and gas stove
The tents themselves are very comfortable, and have a nice outdoor deck with lounge chairs and a table.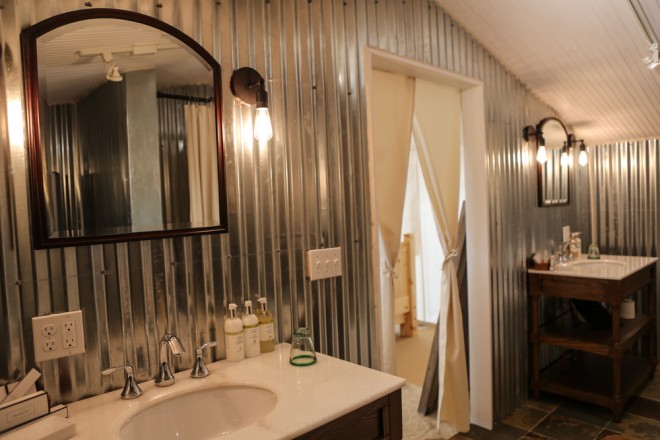 Side by side sinks in the tents bathroom
The bathrooms at Cresto Ranch are impressive. Flash heaters provide plenty of water so you're not deprived of bathing facilities.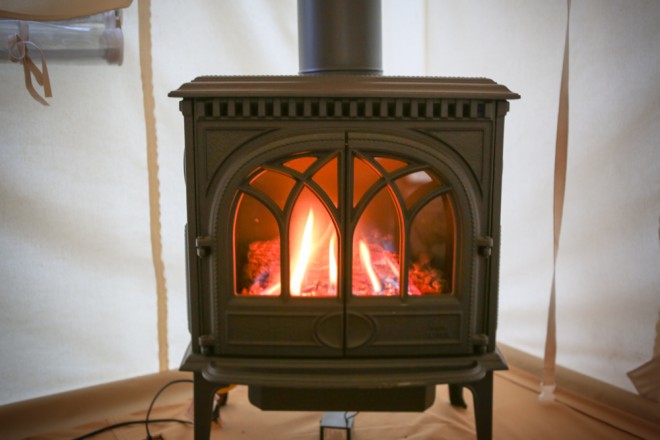 The gas stove warmed up the tent quickly on chilly mountain mornings
Having modern comforts doesn't detract from the experience. You're still immersed in the Colorado wilderness and it still feels like camping when you wake up on a chilly mountain morning. It totally doesn't suck to be able to warm up by flicking on your gas stove with the flick of a switch.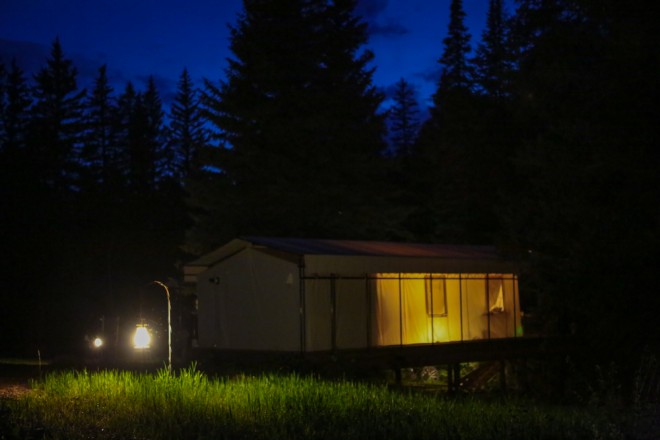 Night at Cresto Ranch
Stay tuned for future posts with more about the Cresto Ranch property.
Phone: (970) 882 4800
Toll free: (877) 228 4674
info@duntonhotsprings.com
Much thanks to Glamping.com and the staff at Cresto Ranch for providing me with the opportunity to check out the property!