My girlfriend (and old college roommate) Katie and I make it point to try and spend a weekend together someplace away about once a year. Katie lives in Austin and I am based in LA and like everyone else, we're busy. We recently figured out a girls weekend in Miami would be a good fit because she needed to visit her grandmother who lives close by, in West Palm Beach.
I booked us a room at The Standard Miami Beach for our stay because  and they have a notoriously cool pool and friendly friend price point. Everyone (including Miami resident Brian Kelly aka The Points Guy) raves about their mojitos by the pitcher. Katie and I were both really excited about a little bonding time poolside in the Sunshine State.
Unfortunately, mother nature wasn't on our side. When I arrived in Miami, it was clear that it was going to rain pretty much non-stop for the duration of our girls getaway. So much for the Sunshine State having sunshine.  This was going to put a bit of damper on the hipster pool scene we were expecting, and required a bit of a change in plans.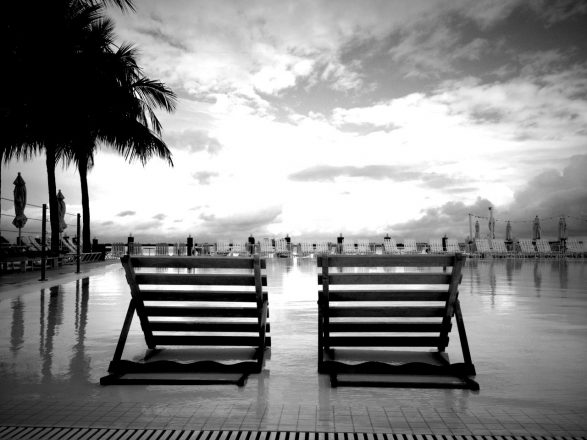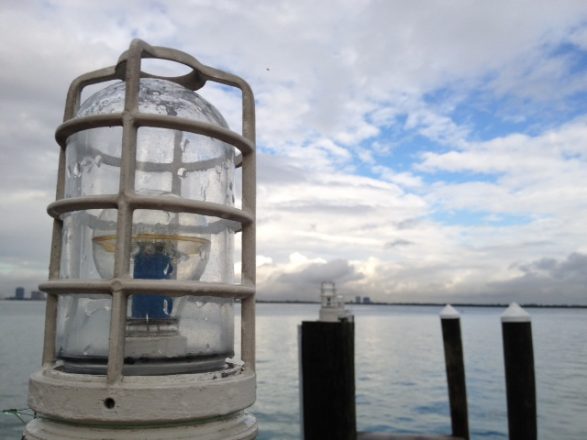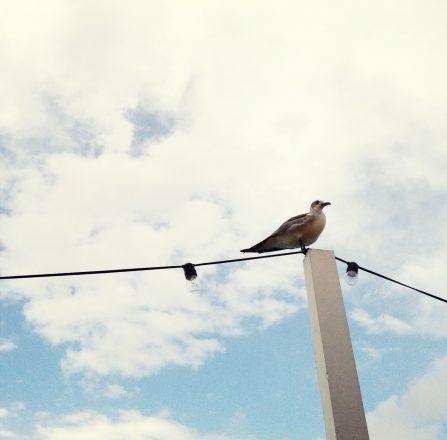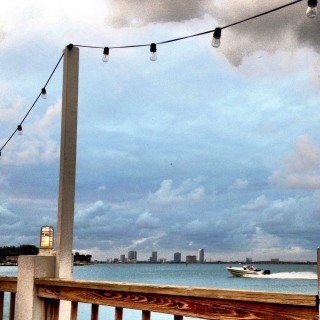 Pictures of Miami Beach with the clouds rolling in as I have lunch at the Lido restaurant

As much as I loved the Hipster Pool Camp vibe of The Standard, and it's friendly price point, it is lifestyle hotel that is very much built around the communal spaces like the pool, the fire pit and the dockside Lido Restaurant. None of these spaces was going to be as enjoyable in the rain. So much for my goal of learning to paddle board on this trip! There is nothing you can do about the weather except figure how to make the best of it.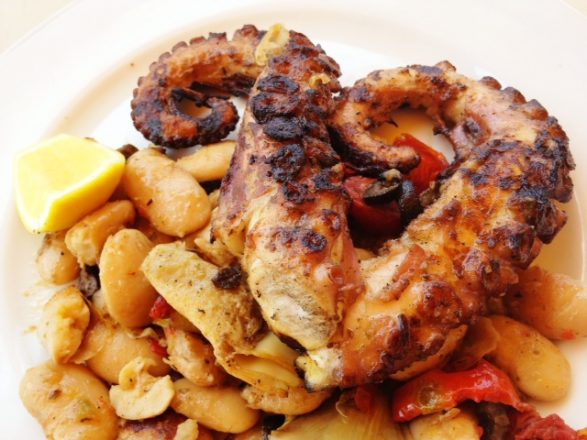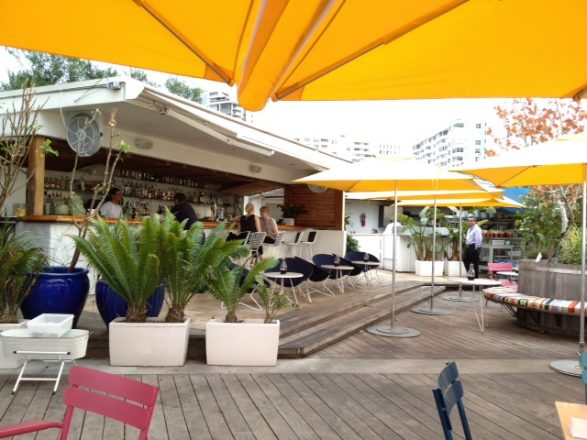 Char-grilled Octopus for lunch at the Lido Restaurant, The Standard Miami Beach

Our room was nice, but ultimately pretty basic and not really spacious enough for us to hang out comfortably for the better part of 3-4 days. The Standard is also located a bit out of the way on Island Avenue, and I thought that Collins Avenue might be a better option for some activities that weren't entirely sunshine-dependent, nor did we rent a car.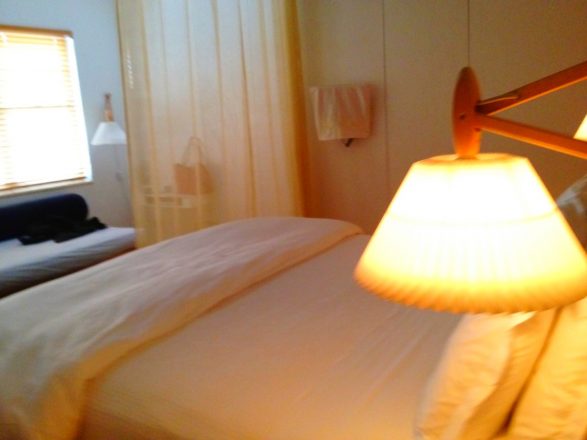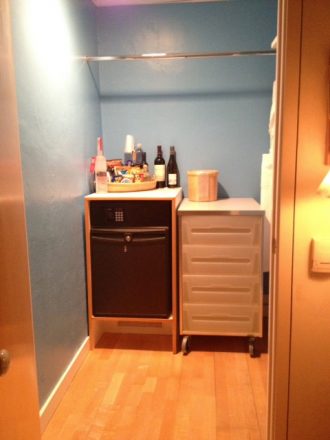 I was impressed with the size of the closet and nice selections in the minibar at the Standard Miami.
We focused on enjoying the mojitos and sangria while we looked for another hotel. The white sangria at the hotel is awesome, and perhaps a bit overshadowed by the variety of mojitos (including mojito of the day and sugar-free made with Splenda options) that are a local favorite. I am a real sangria fan. I believe I was sipping a glass of it at the W Barcelona when I went live with this blog.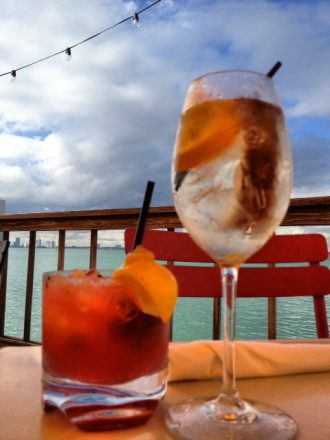 Liquid Lunch: Mojito & white sangria at the Standard, Miami
The hotel also boast The Spa at the Standard which is an extremely cool hammam type spa that is worth checking out. They have a lot of yoga classes and options that are more about wellness than beauty.
The clouds made for some beautiful images. Here are some of my favorites that I took on my iPhone 4S during my stay at The Standard Miami.
Coming up: how I used twitter to accidentally crowdsource a room at an amazing property on Collins Avenue.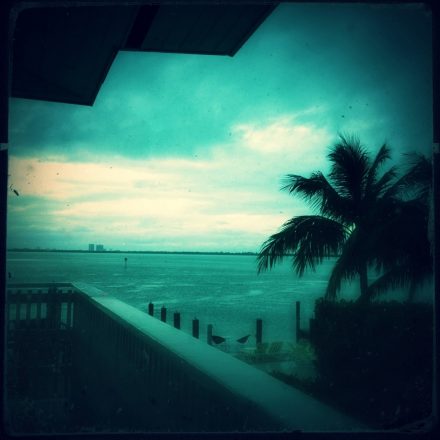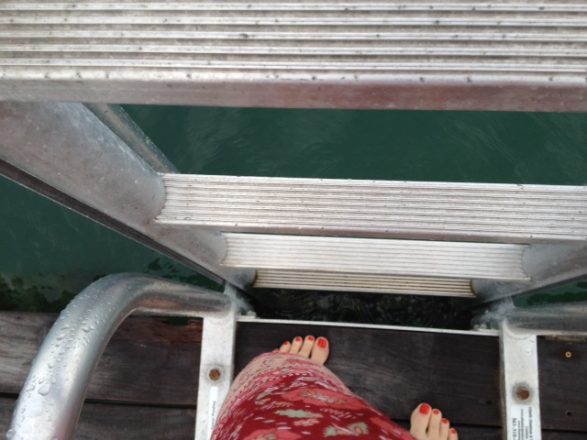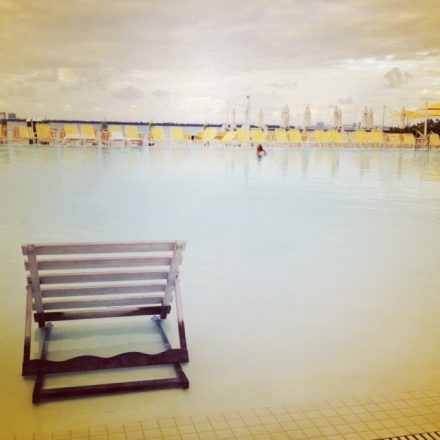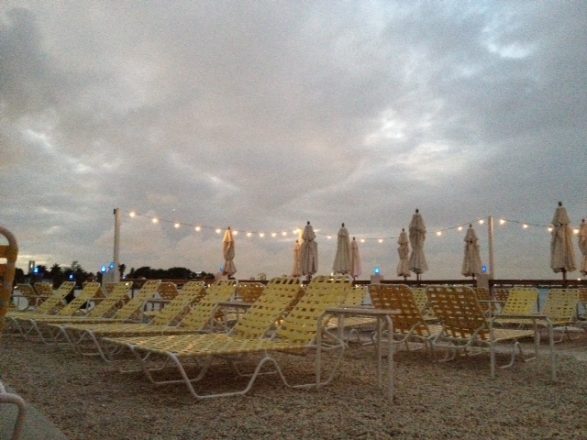 Rainy day at the Standard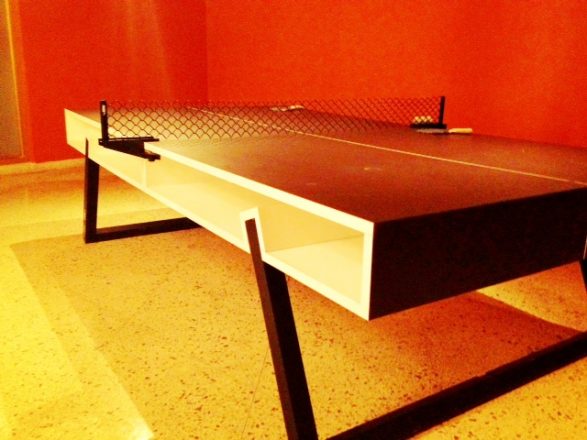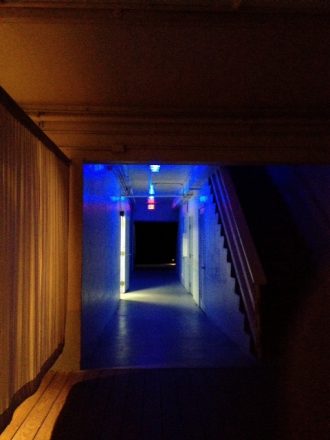 IPhoneography image of the hallway at Standard Miami is indoor/ outdoor, so it was slippery when wet.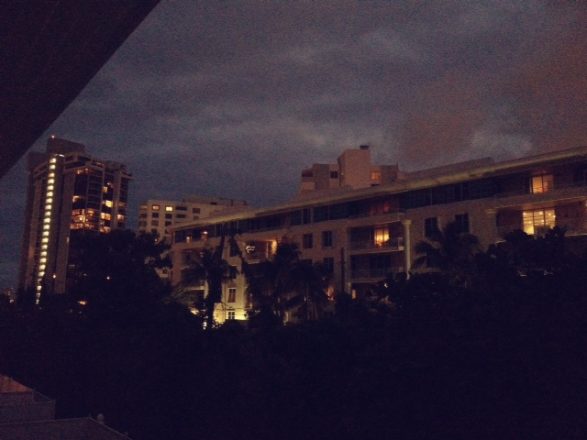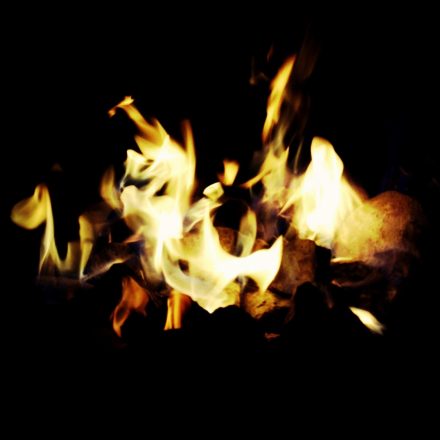 Miami nighttime panorama