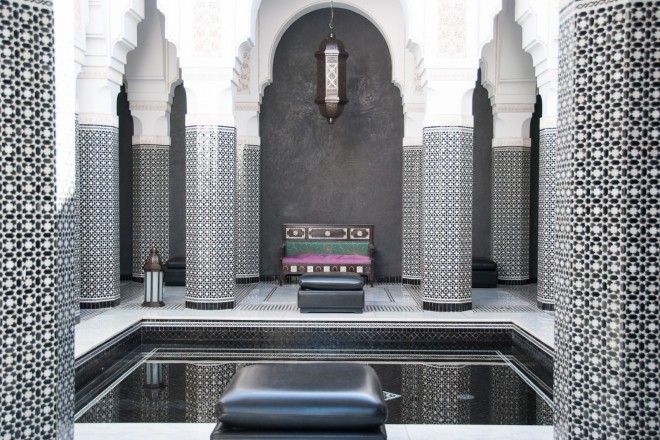 Black and white tiling is one of the main motifs in the hotel's decor
Editor's Note: Anastasia Chernykh lives in Ukraine and is the social media manager for My Life's a Trip. She's also a great photographer. Anastasia joined me on my recent trip to Marrakech and stayed for two nights at The Selman. I asked her to cover the hotel for the blog. Here is her report. – Jen

When you come to Marrakech for the first time, it is definitely a must to stay at riad (the one I stayed in was pretty nice), but Medina can be really overwhelming for a visitor. And if you get tired of the crowds it's time to check out another traditional Moroccan option- a palace hotel. A short taxi ride brought me from the madness of the old city to stylish and calm oasis which is Selman Marrakech.
Selman Marrakech is one of the newest hotels in a city, opened in May 2012 and already won Villegiature Awards as the best hotel in Africa in 2013. The palace hotel, created by French architect and designer Jacques Garcia, is a perfect extension of the Red City from outside and a real work of art from inside. Plush interiors, black and white mosaics, dark marble, purple curtains, Persian rugs and of course hotel's highlight – photographs and paintings of horses hanging on the walls throughout the property.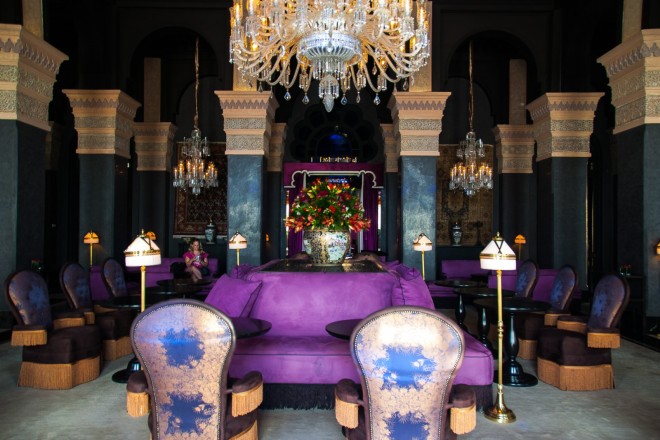 Dark & Chic at Selman Marrakech
I stayed in a deluxe double room which was a great combination of traditional decor and modern technology with a framed mirror slash flat screen TV, full mini-bar, coffee machine and signature Marrakech's ochre colored furnishing.
The king sized bed was extremely comfy. The spacious bathroom with a separate shower (wow that water pressure!) just made a perfect ending after another full day of exploring Marrakech.
Left: working and sitting area  Right: Selman's welcome amenity, complete with local wine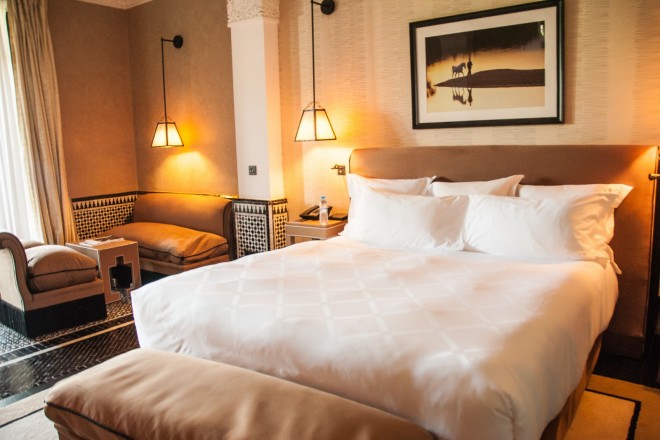 King sized bed and sitting area in the Double Deluxe Room

Bathroom decorated with zellige tiles and black marble
The ground floor room came with a private terrace facing the garden. Soft chairs and glass tables with palm trees reflections made it the best working place I could imagine (thanks to a free in-room wifi too).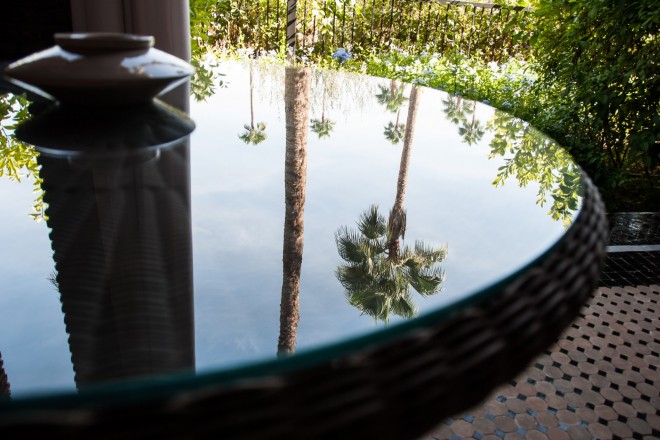 Outdoor Patio of the Room 110
Green diversity at Selman's Garden
The heart of the property is the tropical paradise with 80 m long pool surrounded by palm trees, snow white sunbeds, beach cabanas and jasmine flowers. Pool Bar offers drinks and snacks for guests until the sun goes down.
At the end of the pool there is one of the three Selman's restaurants, Pavilion, which serves lunch (and has a Sunday brunch complete with an equestrian show) Dinner and breakfast are served at Le Restaurant Selman located at the lobby.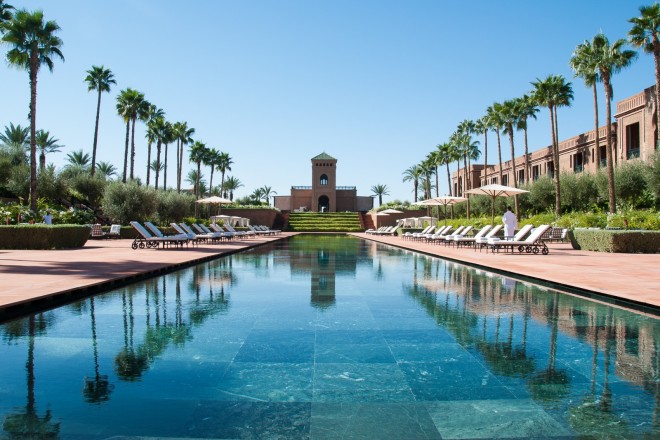 Selman's main pool is one of the longest in Marrakech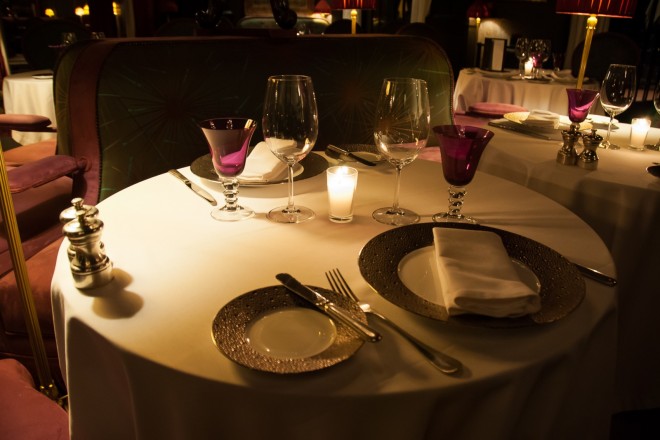 Le Restaurant Selman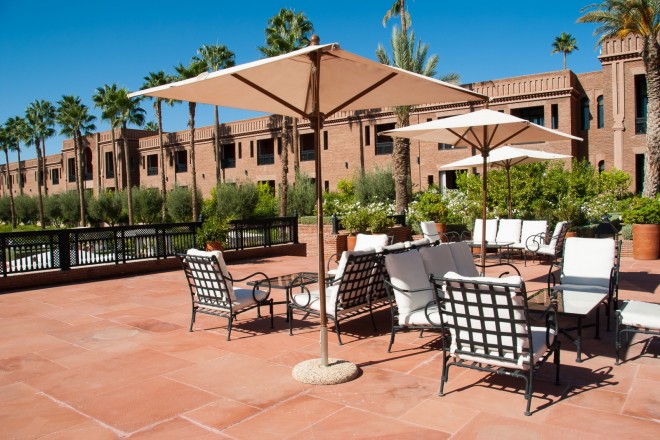 Pool Bar  is open for guests until the sunset
The most beautiful (living) thing you can see on a property, which makes Selman so special- horses. Pure bred Arabian as well as local Berber horses are housed on the hotel's grounds. They are part of the private collection of the Selman's owner, Abdeslam Bennani Smires, who breeds Arabian horses. Some of them can be seen in the Jaques Garcia designed paddocks near the pool. The horses are friendly and highly photogenic!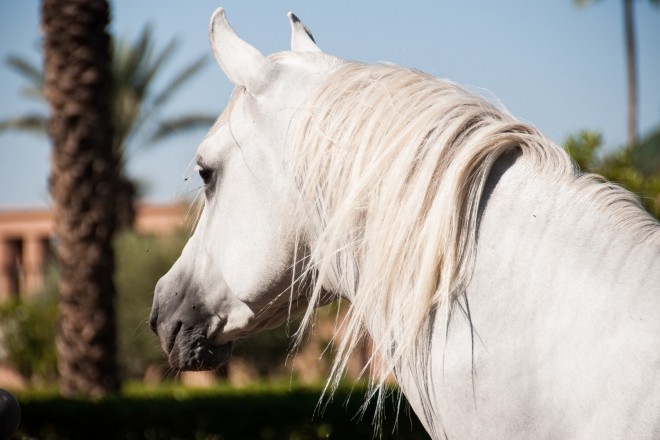 KM 5, route d'amizmiz+212 524 45 96 00
Room rates start at 4,000 MAD ($477.62)
Special rates at the Selman can be found here.