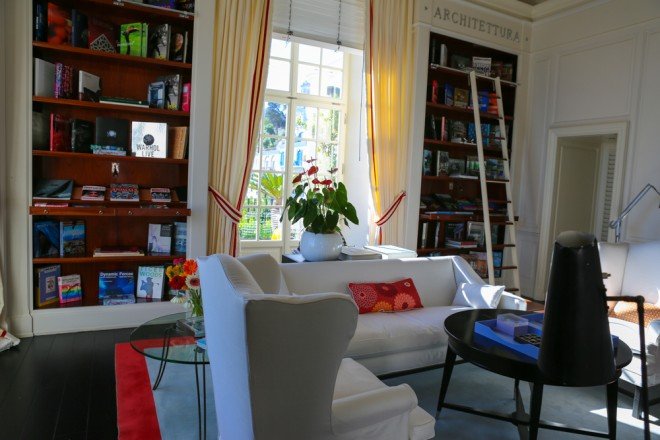 The Library at JK Place Capri is filled with a dream edit of coffee table art books
The last morning I spent in Capri was rainy. It turned out to be a blessing in disguise because I got to explore the fantastic art-filled library of JK Place Capri, which is pretty much my dream library filled with coffee table books galore about art, cinema and photography– in English, Italian and French.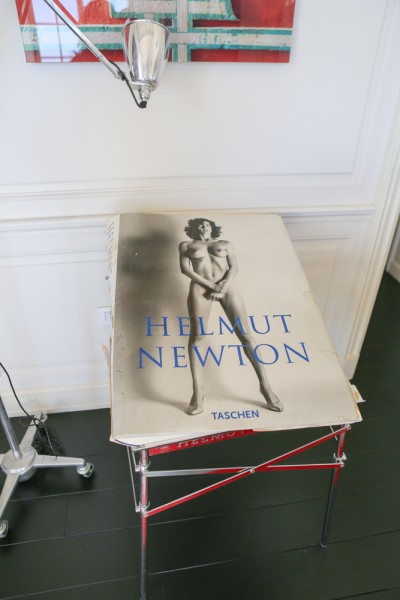 Helmut Newton's Limited Edition Sumo is the most expensive book produced in the 20th Century.
They even had the limited edition Helmut Newton Sumo Taschen book — the one that comes with it's own stand is known for being the most expensive book  of the 2oth century. But you can read it for free as a guest of the JK Place Capri.
Lust worthy books in the JK Capri Library
While I was flipping through books,  a glamorous 30-something Brit walked in and we were chatting and I discovered her name was Melissa Vinelli and she, too, writes about her travels for SLH Hotels.
Melissa was incredibly funny and well versed about the Amalfi Coast and we got to chatting. It turns out we both were fans of the Grand Hotel Parker's in Naples. I had cocktails there before heading over to Capri and regretted not staying there myself.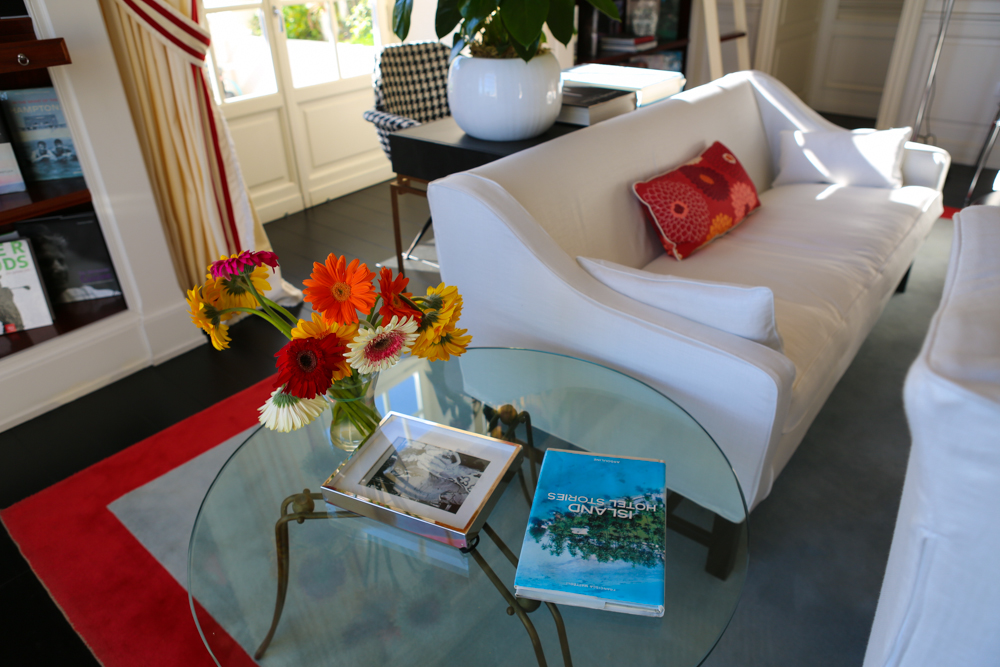 The Library at JK Place Capri comes with wifi
Melissa has traveled much more extensively in Italy than I have. I told her how much I was enjoying Capri and that I was thinking of returning in July, but I wasn't sure if my husband would want to go at the peak of the season. She suggested checking out the nearby and slightly less known Island of Ischia, where she recommended staying at the San Montano Resort & Spa, which has a fantastic spa.
My visit to JK Place's cozy & chic library on that rainy morning turned out to be a great thing– it allowed me to enjoy the amazing edit of books (without being magnetically drawn to the stunning view on the terrace), and I made  a new friend in Melissa. You can read her blog here:  Melissa Vinelli's Travels.