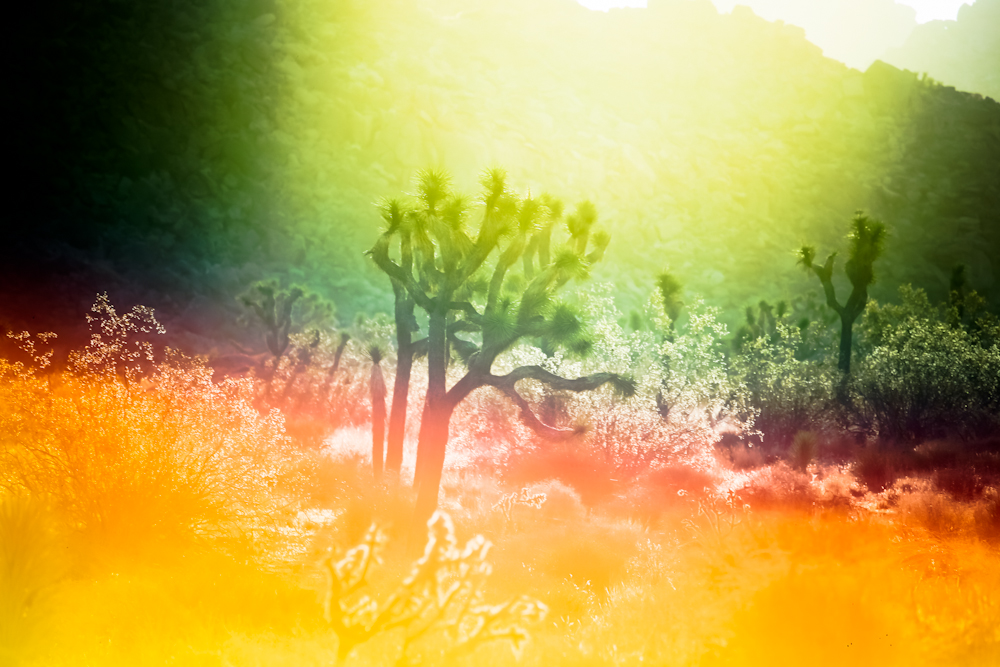 During my recent desert road trip, I spent a morning shooting in Joshua Tree National Park. This part of the high desert is known for it's beautiful morning light.  Unfortunately, it was unseasonably cold and windy and I found myself without the appropriate gear to make the most of the occasion. I had failed to check the weather report before packing my car, and at 6 am no local stores were open for me to pick up an additional layer to protect against wind and cold.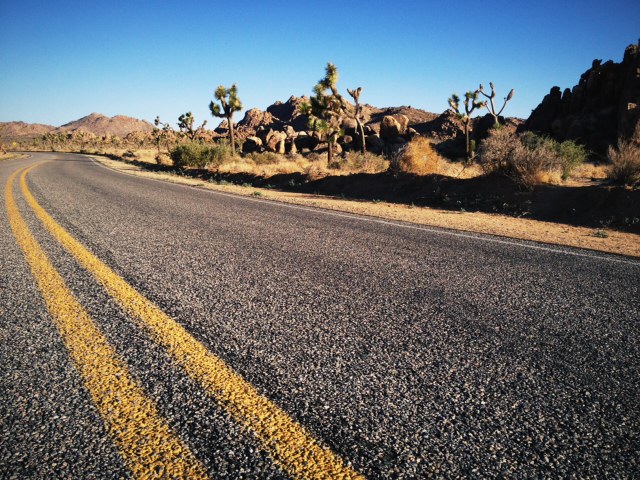 Desert road trip pit stop – Joshua Tree (mobile photography)

Here are some tips for taking better travel photos at Joshua Tree (or on any desert road trip):
1)     Check the weather report.
If I would have known about the unseasonably cool temperature and high wind, I would have brought warmer layers to wear so I could have shot more comfortably. What I missed most was fingerless gloves, which are a key item of clothing for photographers.
2)     Take wind into consideration.
The wind was strong and loud enough to affect my ability to shoot video with usable sound.  Because I tend to pack more casually for road trips than I do for overseas travel, I packed a camera back for my Canon DSLR but forgot to pack my lens hoods. Without the lens hood, it's virtually impossible to keep flare off the lens surface.
All was not lost, because limitations like these can work to your advantage if you just consider them challenges.
3)     Embrace these limitations.  When I realized I wasn't going to get around the flare on my lens, I reminded myself that perfection isn't always the best thing for landscapes. Especially someplace like Joshua Tree, which has a bizarre moon-like landscape. Joshua Trees themselves, also known as Yucca brevifolia, are defined by their unusual appearance.  These yucca plants look like characters in a Dr. Seuss book.
Besides, perfection isn't really my strong suit. I enjoy finding beauty in the flaws.  The flare was so strong and pronounced, the mobile photographer in me thought it was unusual to get this look without an app. So I went to the extreme with it and tried to capture as much flare as I could, but to do so in an artistic way, shoot flare with flair.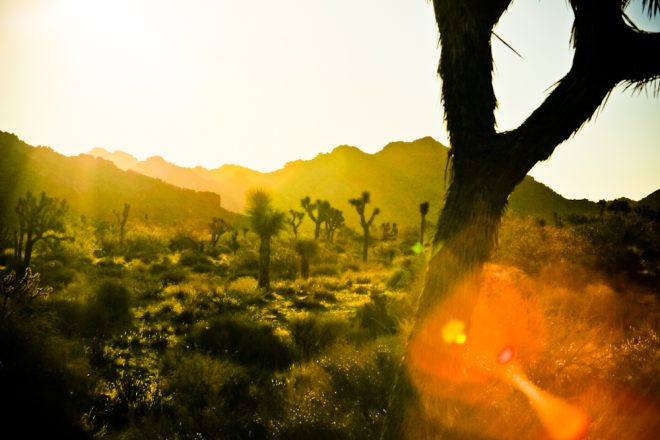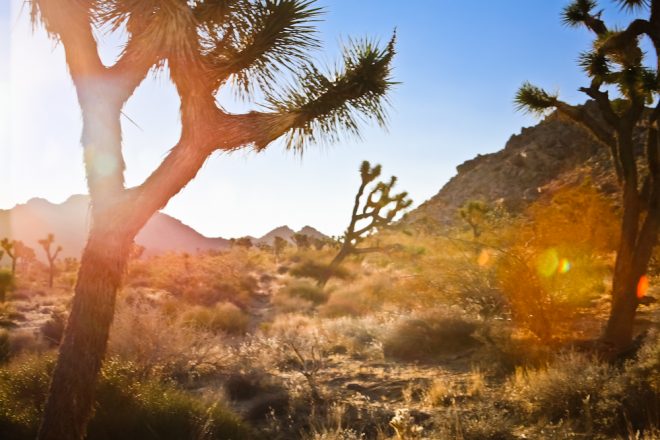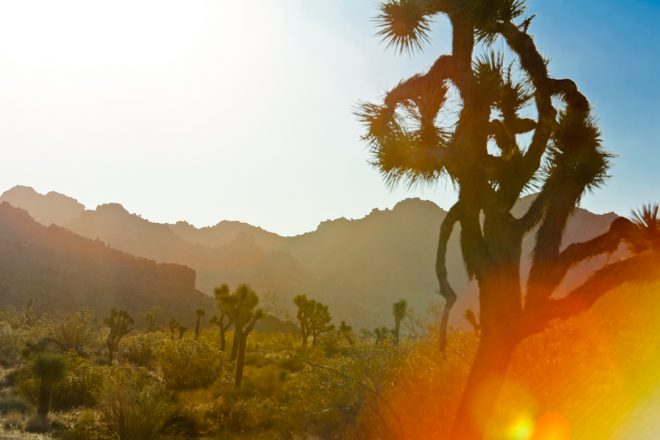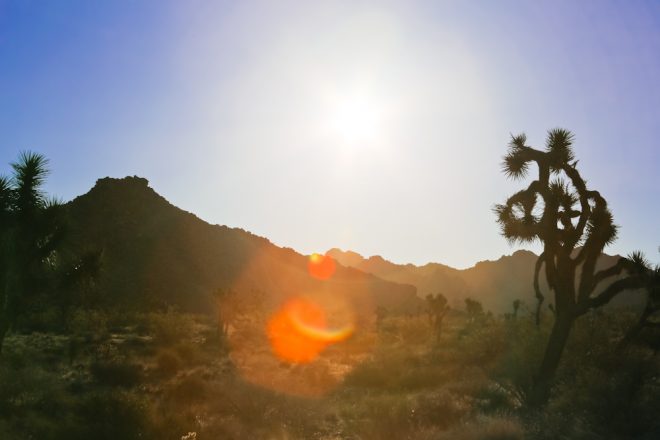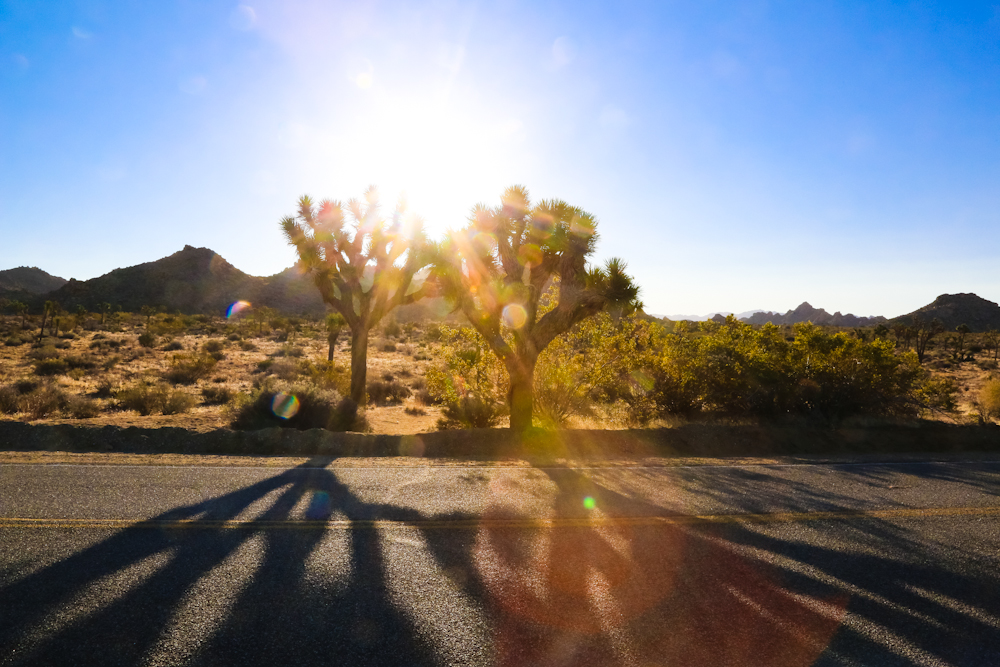 Above: pictures of Joshua trees shot on my  MK3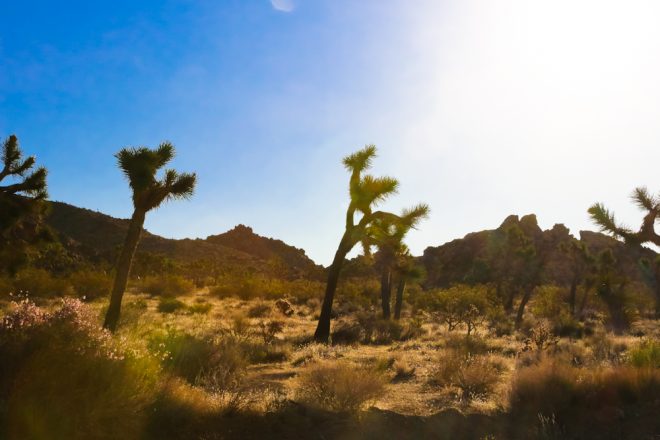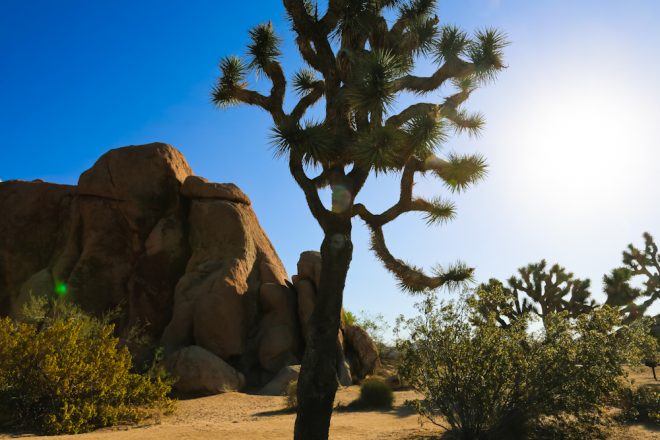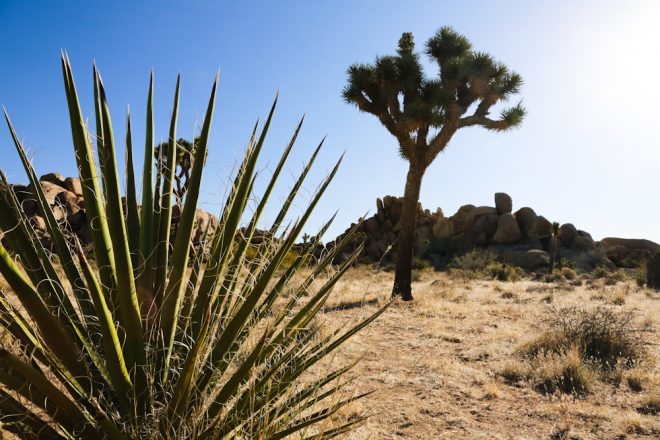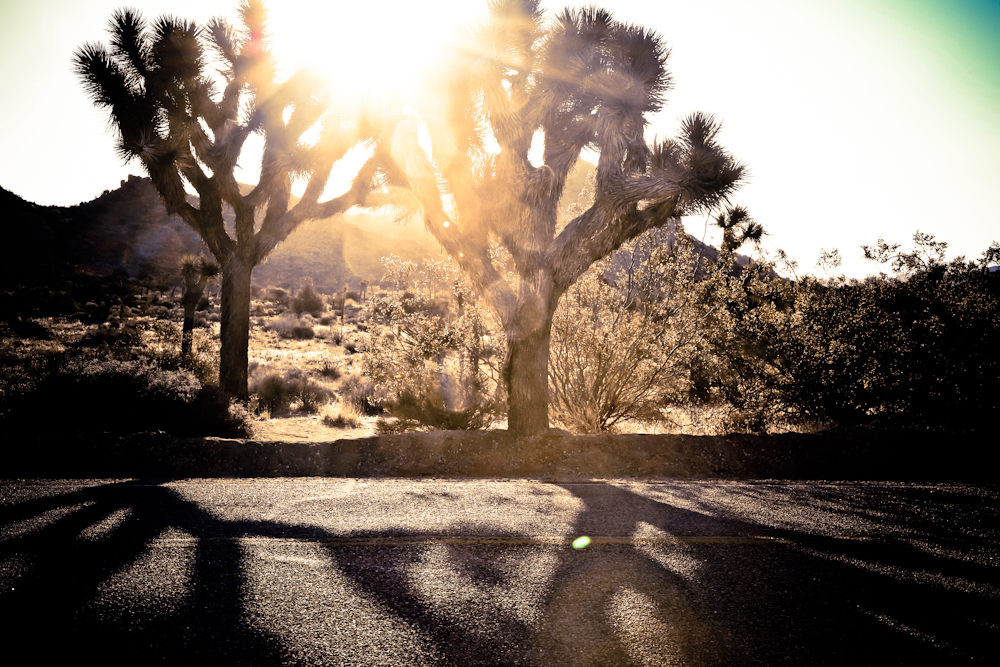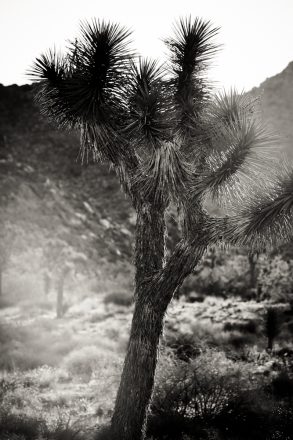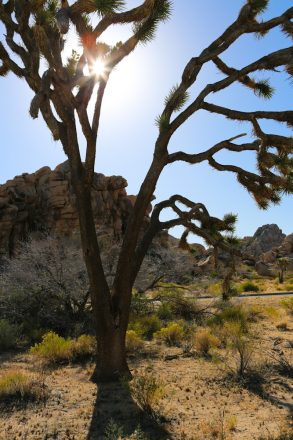 Desert pictures of Joshua Trees with flare. These are some of my favorite desert pictures.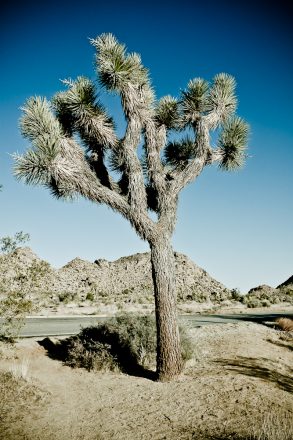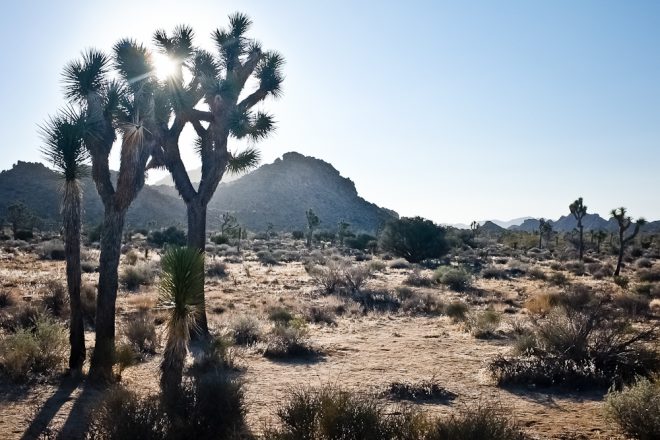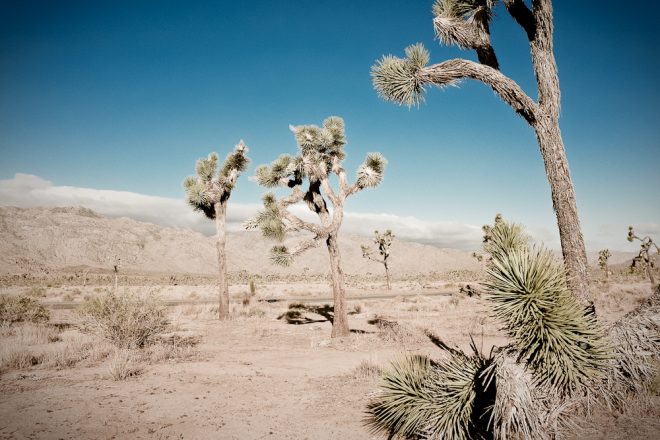 Joshua trees, some of the most visually interesting looking of yucca plants.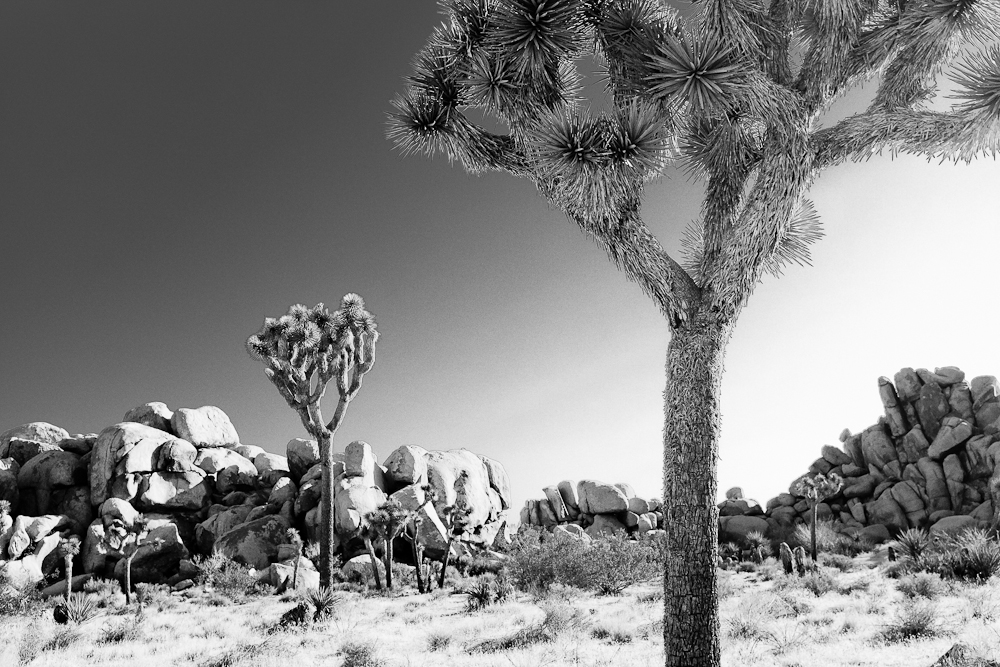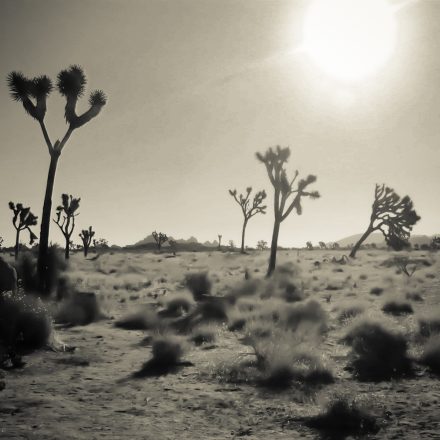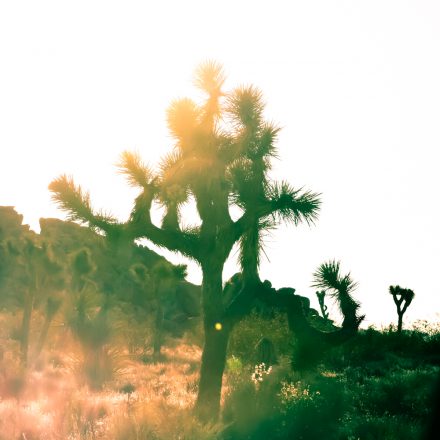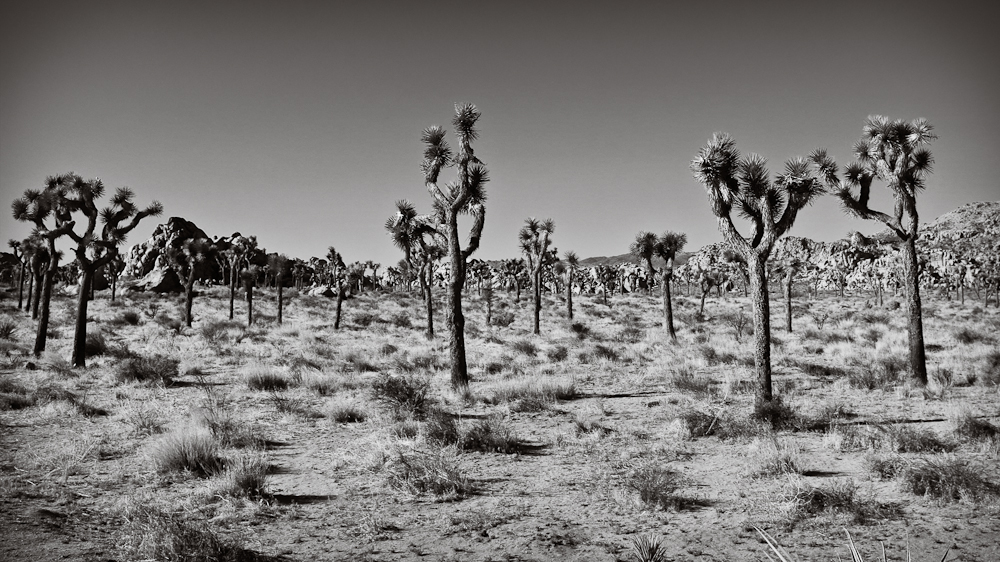 In honor of the U2's seminal album, The Joshua Tree, I felt the need to shoot some black and white panoramas.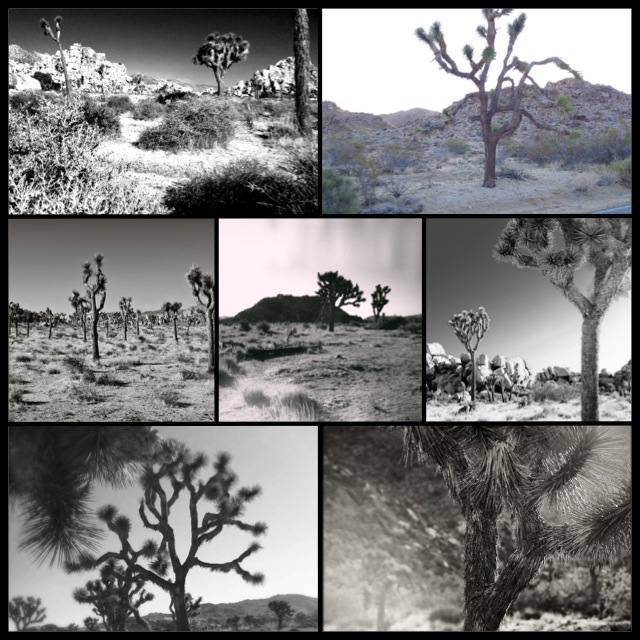 Joshua Tree grid.
I made this grid using the PhotoShake app after converting the images to black and white. Some were shot with ProCamera, a great camera replacement app, some were shot on my Fuji X100, one using hipstamatic, and one on my Canon DSLR. One of the great things about mobile photography apps is that almost all of them allow you to work with images imported from other cameras.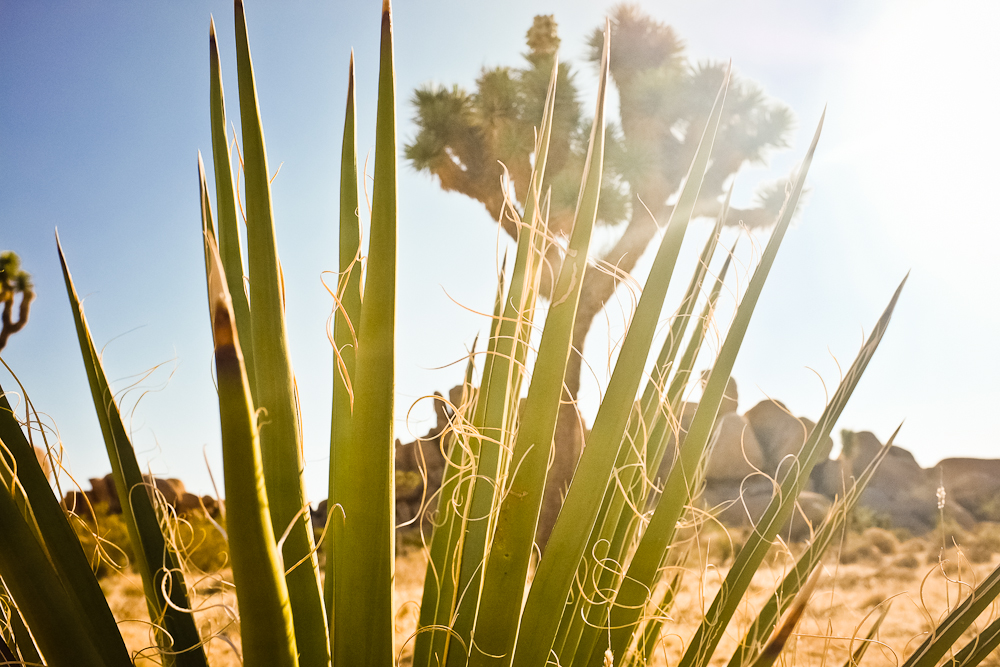 Joshua tree palm