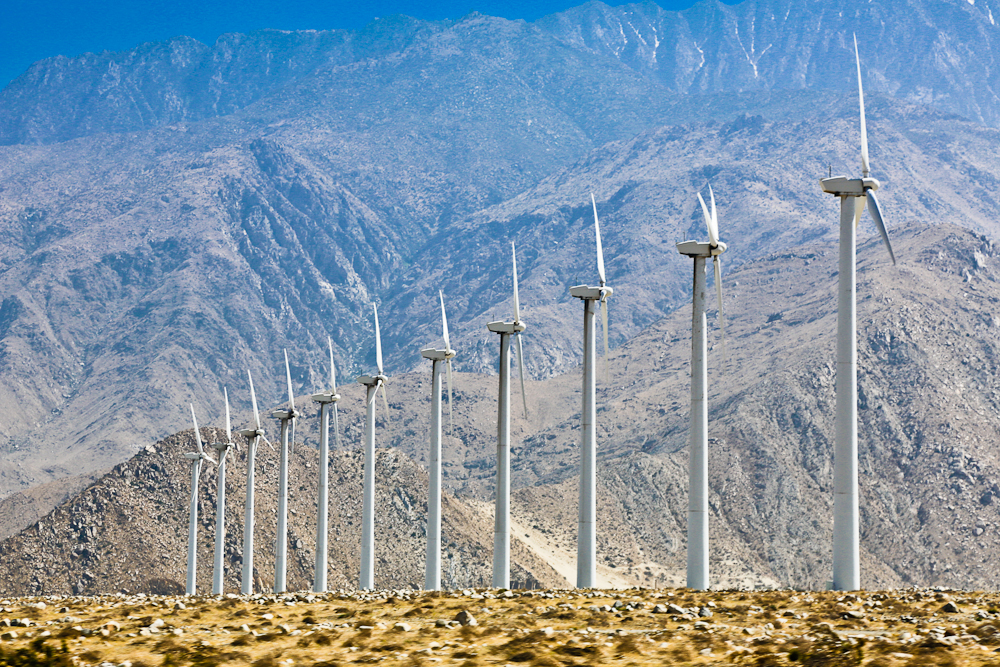 Wind farm
Since it's Memorial Day weekend here in the United States, I'm taking a few days to do a southern California desert road trip to Palm Desert and Joshua Tree.
The winds were incredibly strong yesterday and I almost lost my hat when I stopped to check out the turbines at the AES Wind Generation in nearby Palm Springs.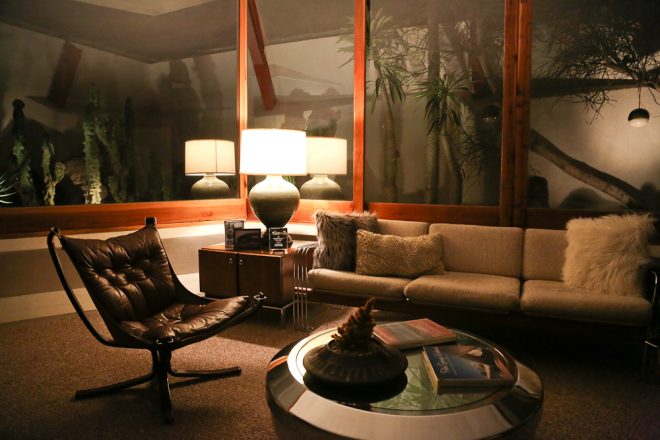 Hotel Lautner room – sitting area at night
My first stop: Hotel Lautner in Desert Hot Springs. Owner/Designer Tracy Beckmann is incredibly friendly and has renovated a mid-century modern classic into her own little Shangra-La in the desert. There are a variety of hotels in Desert Hot Springs, but Hotel Lautner is the most stylish of the bunch. It's really more of a private pied-a-terre than a full service hotel, but the award-winning renovation of the 1947 property designed by famed architect John Lautner is seriously impressive and makes it a nice place to bunk in the area.
Here are a few images from my first day in the desert.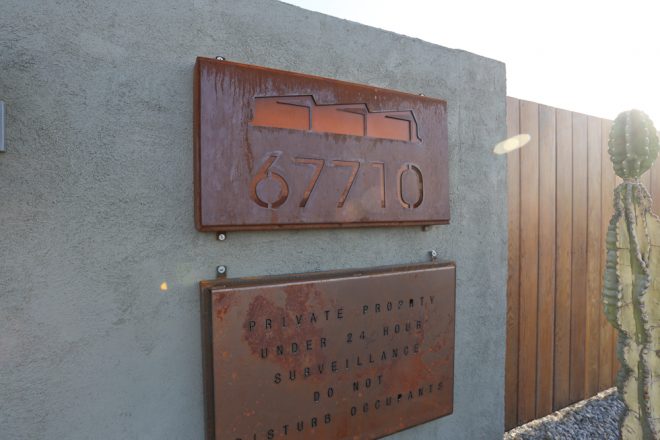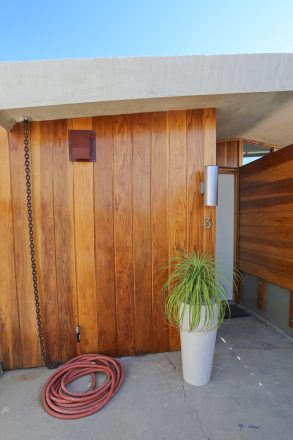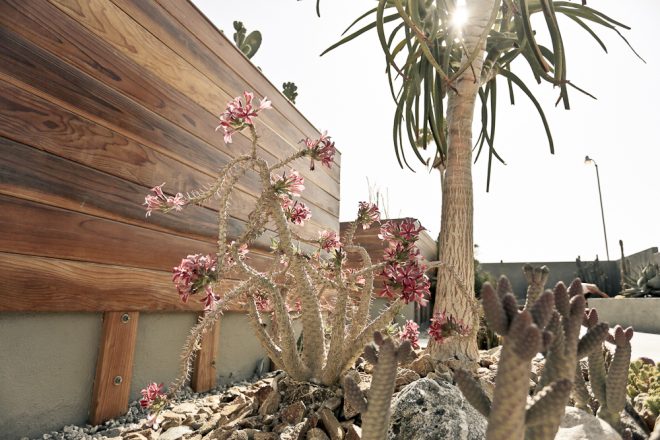 Hotel Lautner – outside with desert flowers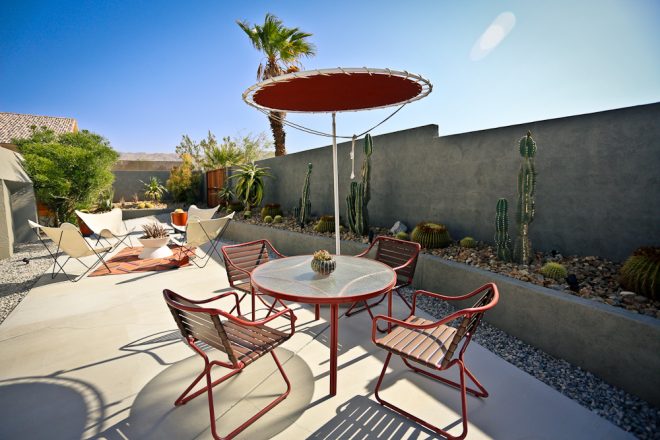 Hotel Lautner – groovy outdoors bbq area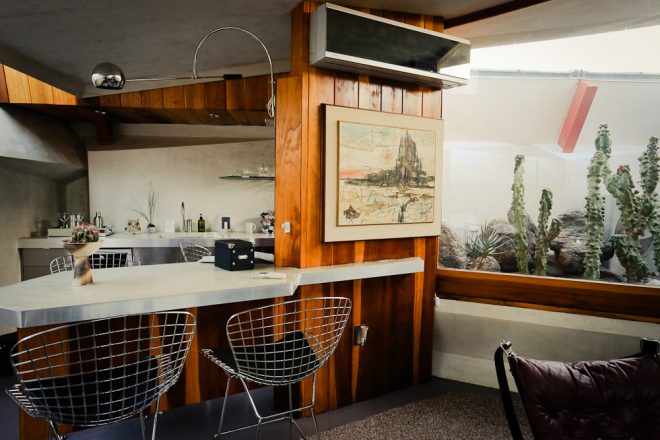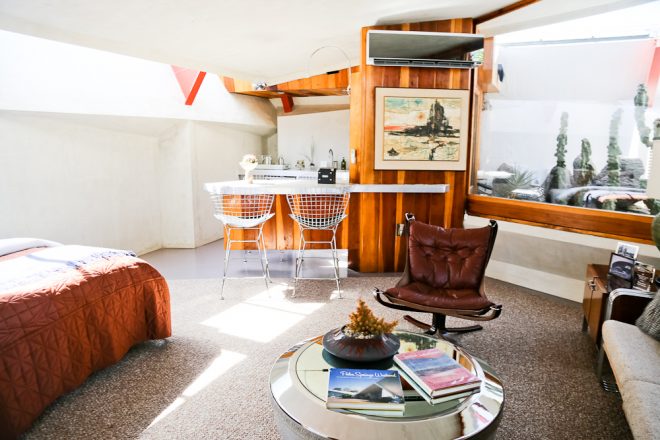 Groovy kitchenette of room at Hotel Lautner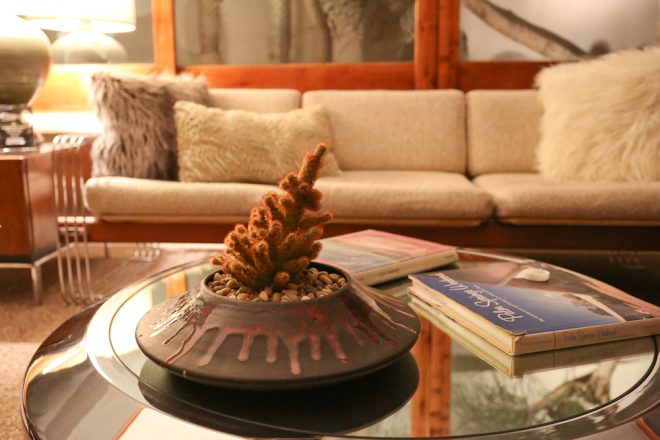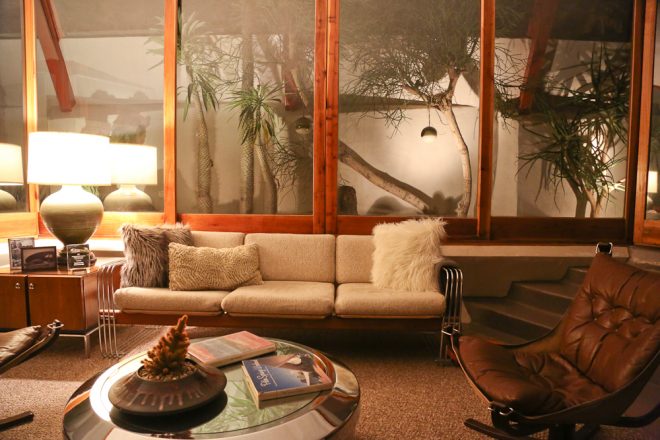 Hotel Lautner room – groovy lounge area with a funky succulent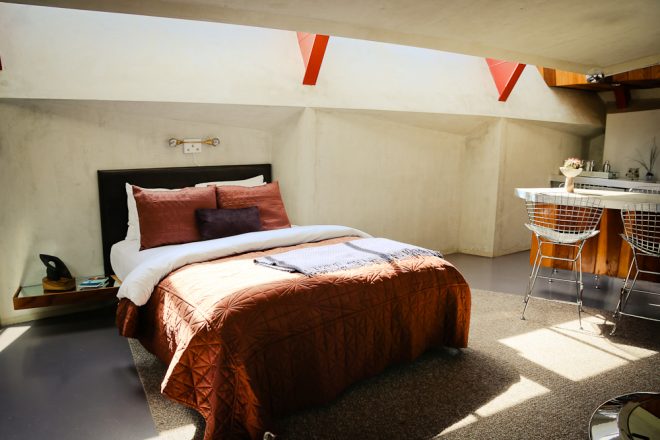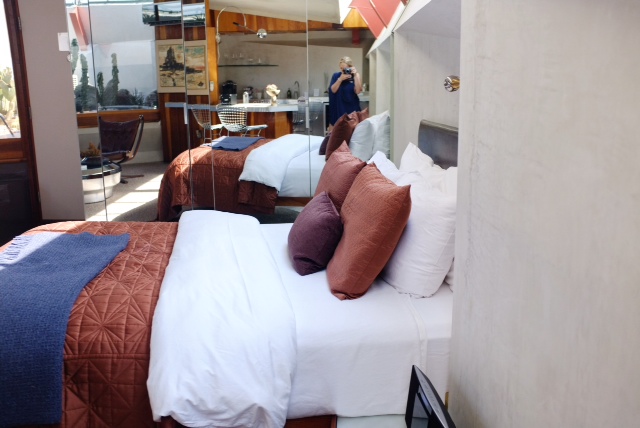 Self-portrait in room 3 of Hotel Lautner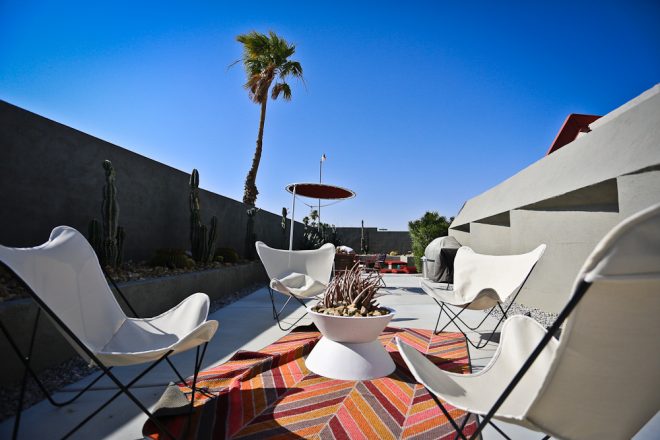 Hotel Lautner – groovy patio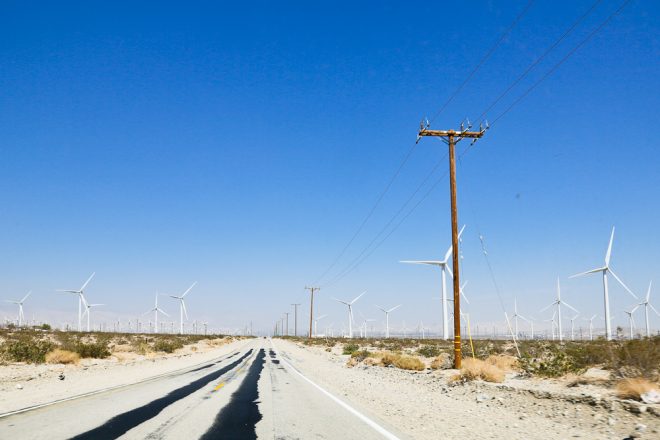 Wind farm drive by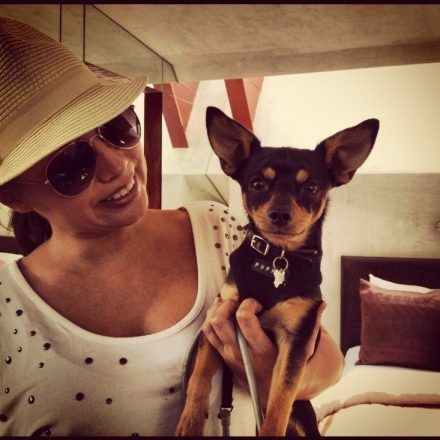 Tracy Beckmann and Charlie the dog