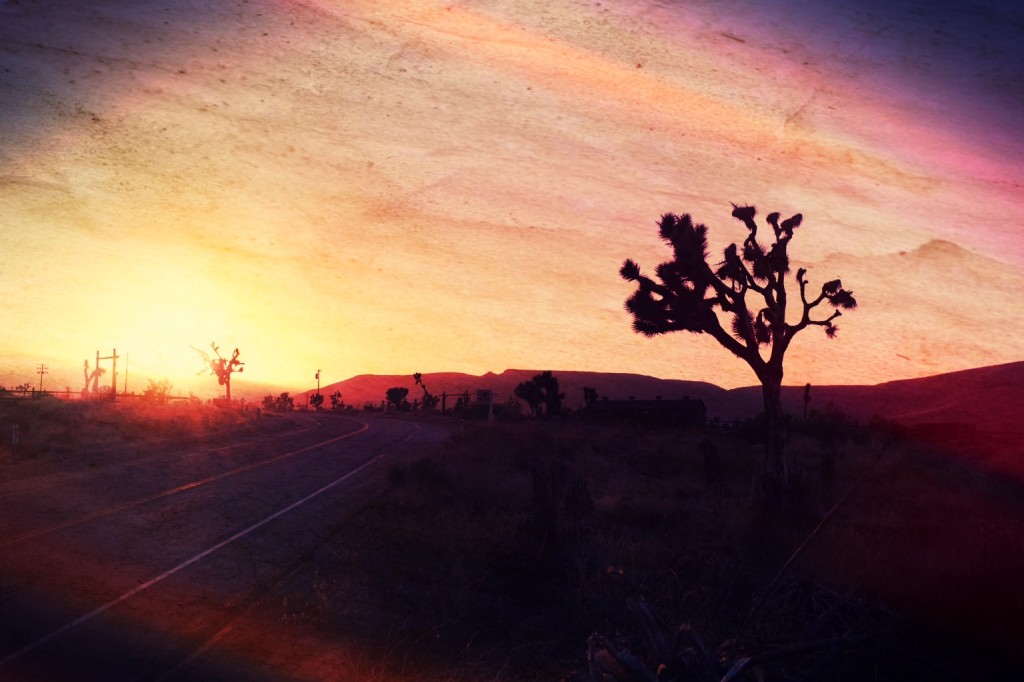 Sunset in Pioneertown, California (mobile photography)

One of the best things about roadtrips is stumbling upon interesting places you didn't plan on seeing. I'm a big fan of pit stops at local roadhouses. During my Southern California desert road trip last week I was thrilled to discover Pappy & Harriet's Pioneertown Palace which is located in the Yucca Valley on the way to Joshua Tree.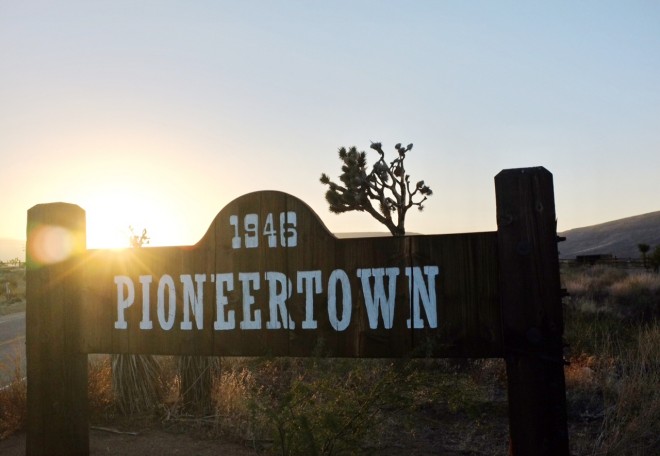 Pioneertown Sign
Pappy & Harriet's is a 5 star dive bar and friendly roadhouse located in Pioneertown, a rural part of the Mojave desert nestled in the San Bernadino mountains. In 1946 the studio folk build a standing permanent movie set of a Western Main Street for stars like Gene Autry and Roy Rogers to film westerns.  More than 50 films and television shows were shot on the Pioneertown sets,  including The Cisco Kid and The Whirlwind.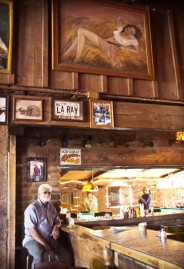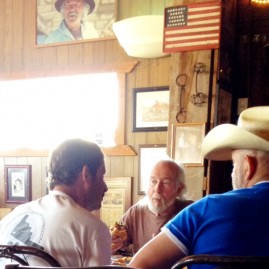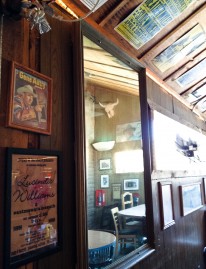 The atmosphere at Pappy and Harriet's in Pioneertown, CA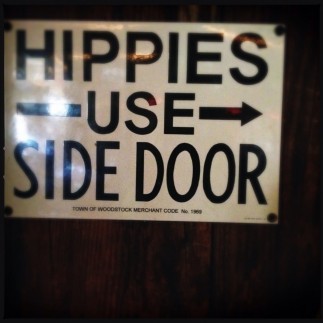 Instructions for Hippies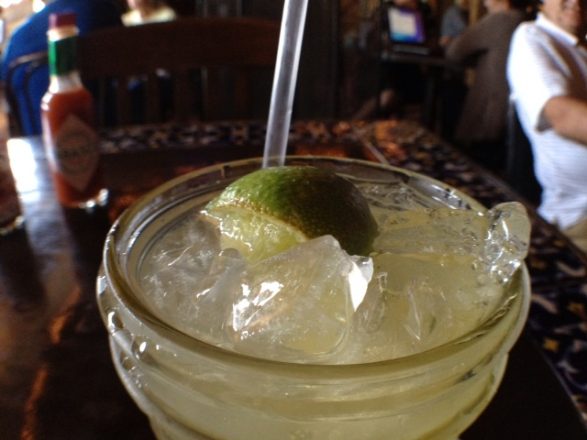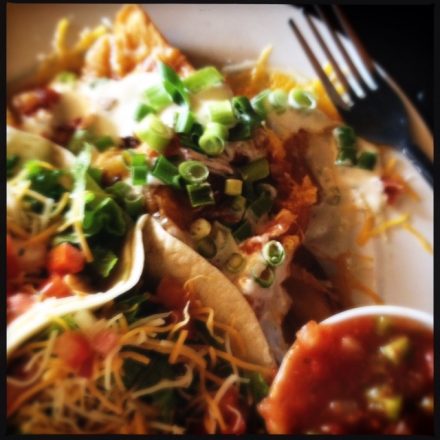 Margaritas & Tacos & cheese fries are just some of the items on the roadhouse menu at Pappy & Harriet's
Pappy & Harriet's was opened in 1984 when Pappy and Harriet converted the set formerly used for "cantina" scenes into a geniune roadhouse.  The vibe is great. It's a good mix of Yucca Valley locals and touristas filling the restaurant. Like all good roadhouses, there are pool tables, a juke box and a stage for live muisc.
The Palace has turned into something of a desert institution by itself. Besides Pioneertown's Olde Timey Western movie roots, Pappy and Harriet's has a stage that hosts live music almost every night. From local acts to former members of Led Zeppelin, this strange bar has become a supercool, below the radar alternative music venue.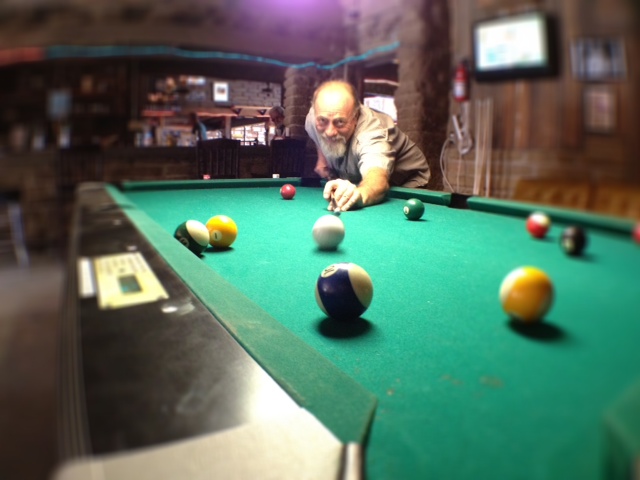 Shooting pool at Pappy and Harriet's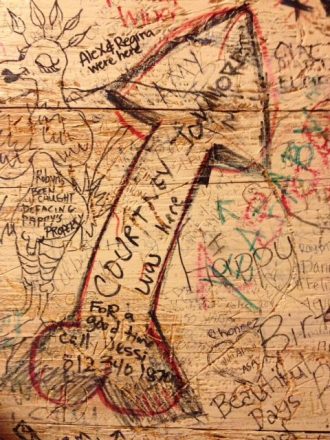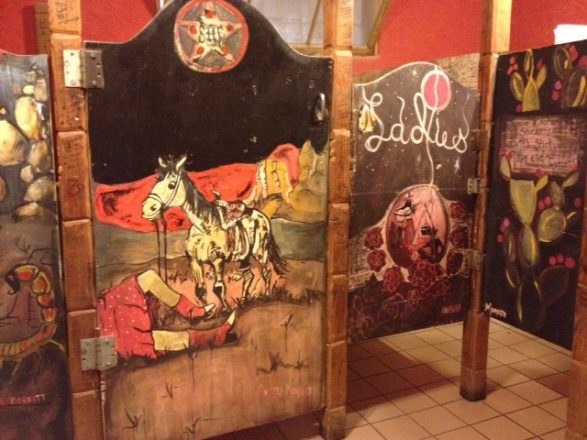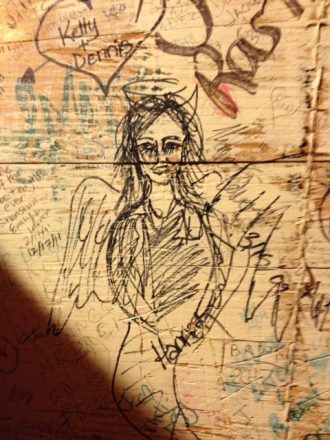 Murals in the ladies room at Pappy and Harriet's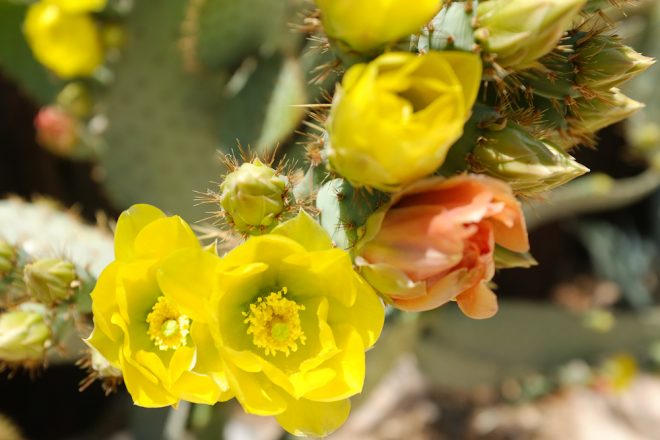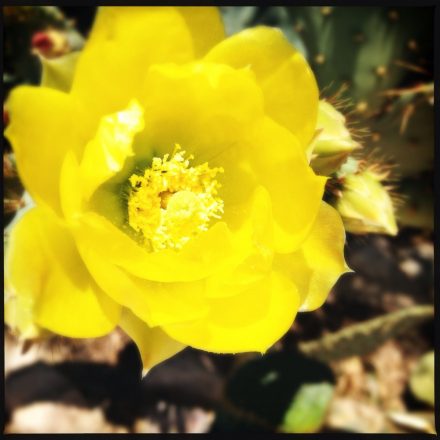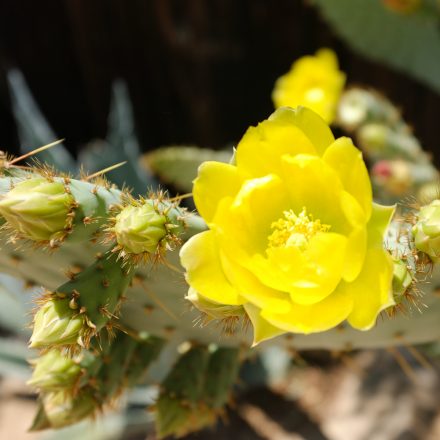 Cactus flowers outside Pappy and Harriet's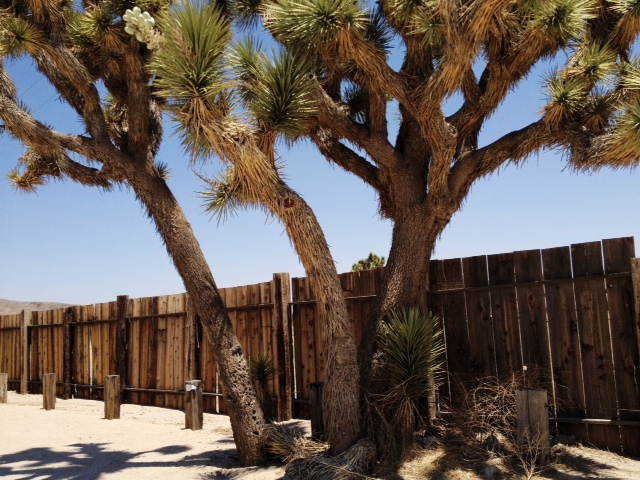 Joshua Trees outside Pappy and Harriet's
Pappy & Harriet's is the real deal. The musical acts that have played here include: Robert Plant, Vampire Weekend, Josh Homme's side project The Eagles of Death Metal, The Artic Monkeys. Cracker and Camper Van Beehoven hold an annual campout weekend. The Chris Robinson Brotherhood will be gracing the stage in July.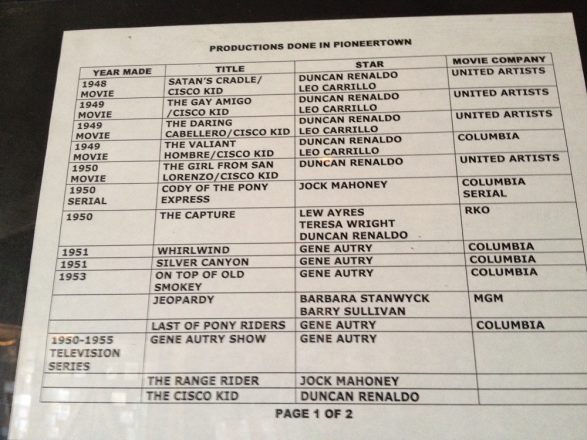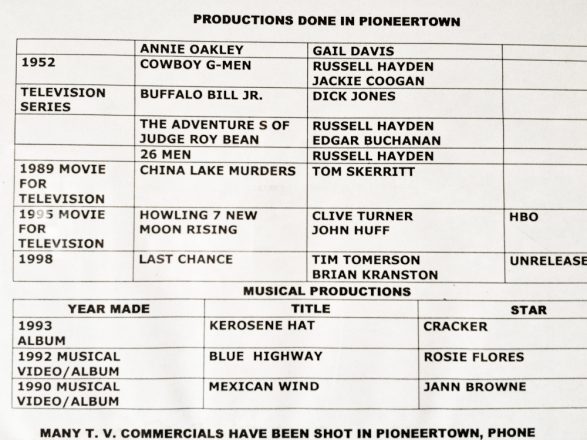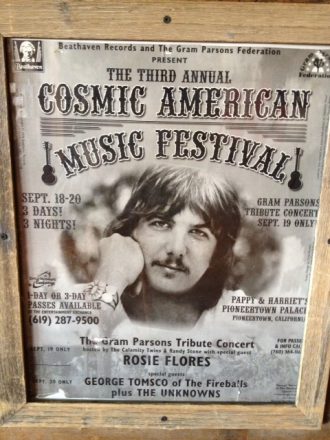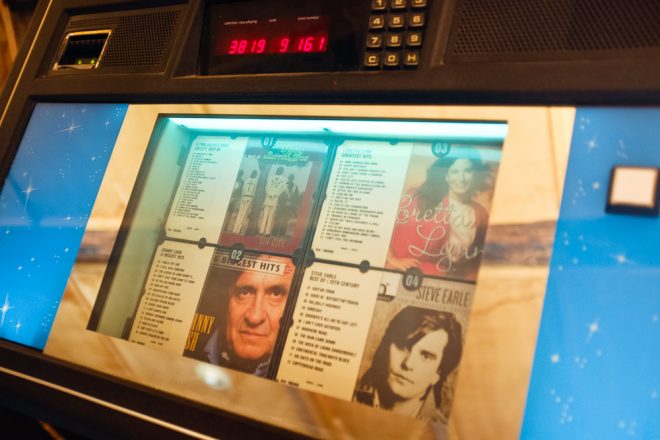 Film and Music history have been made at Pappy and Harriet's
Pappy & Harriet's Pioneertown Palace is well worth the trip to the desert for a visit.  This faux frontier even has a Pioneertown Posse that host western gun fight reenactments. Book a room at the nearby Pioneertown Motel if you want to stay the night and have a great western themed trip, complete with great margaritas, epic cheese fries, amazing people watching and some cool music.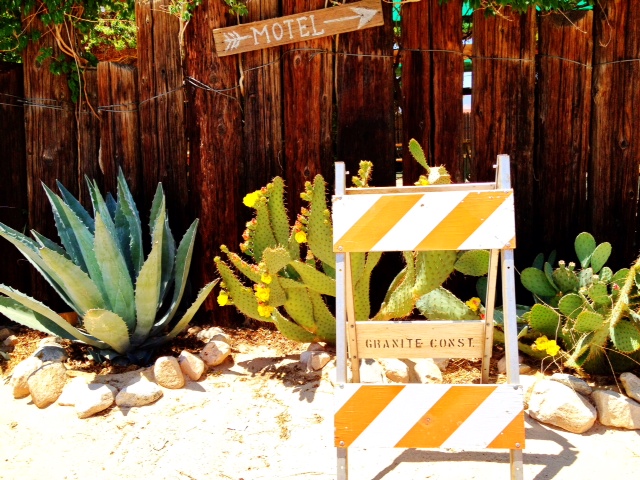 Sign to Pioneertown Motel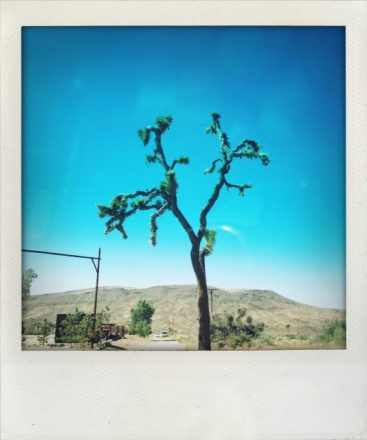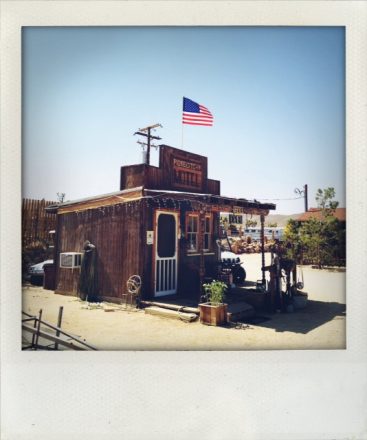 Pioneertown motel snapshots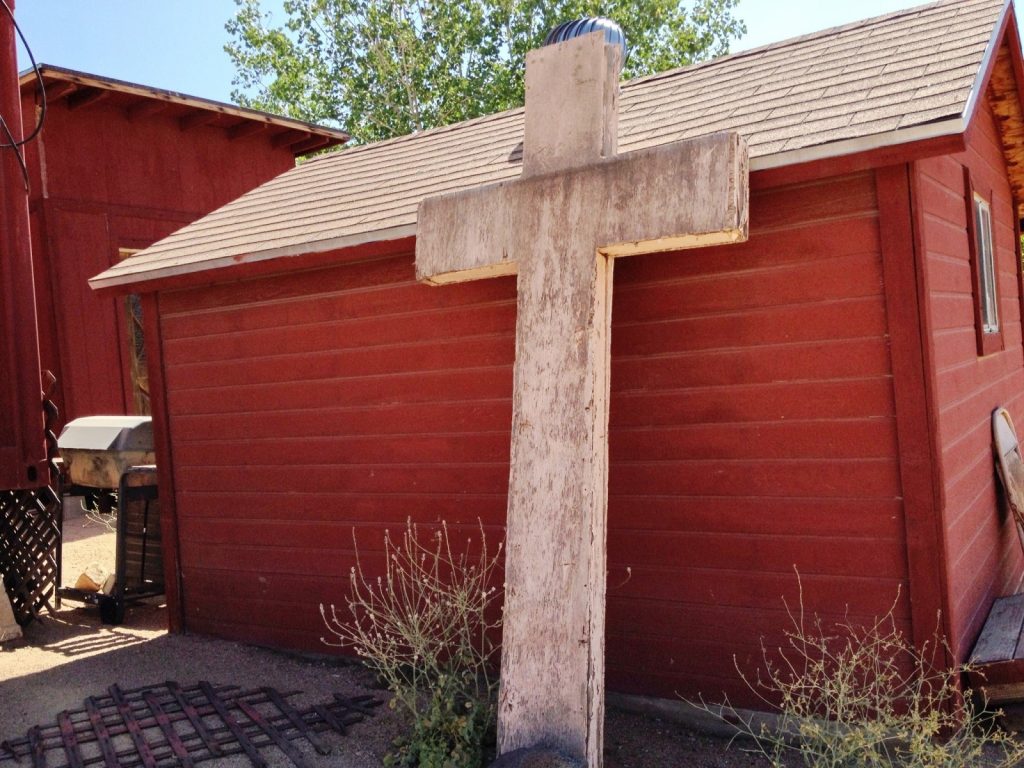 Pioneertown Church