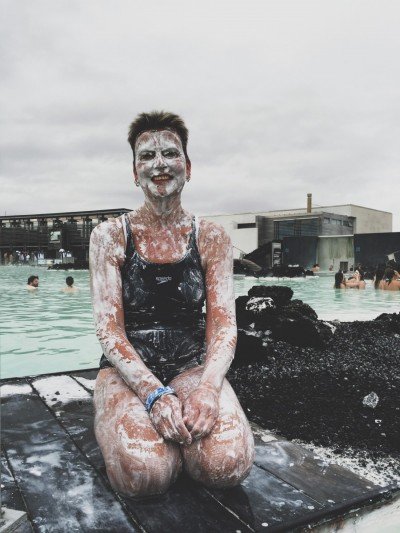 Smeared with silt, I thought this woman had a Ziggy Stardust vibe
In most countries, proximity to a power plant makes a location highly undesirable for both health spas and hotels. For me, it brought up images of Blinky, the three-eyed fish from the Simpsons. But that's not the case in Iceland, where much of the Nordic country's power is geothermal.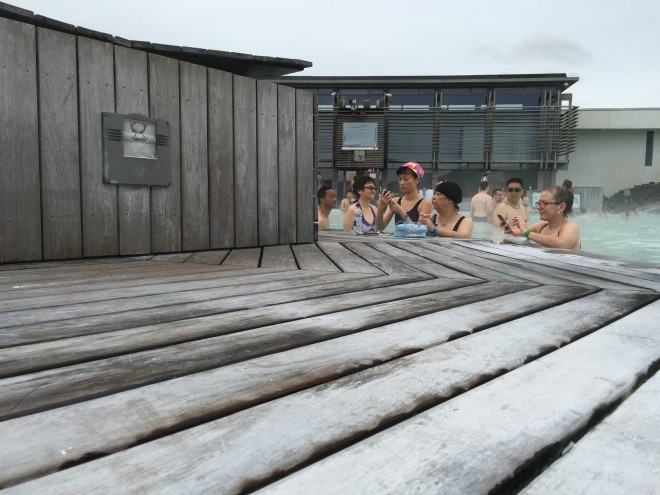 Ladies in the Blue Lagoon
Due to it's unique location over still-shifting continental plates and multitude of volcanoes, Iceland is able to produce much of it's power by harnessing nature. The outflow from such plants is lovely geothermal hot springs, like The Blue Lagoon.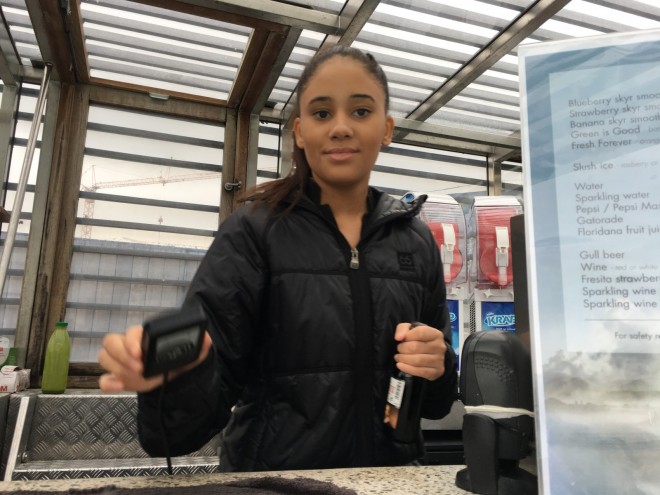 Bartender in the Blue Lagoon
Located off the road that connects Iceland's capital of Reykjavik to the Keflavik International airport, The Blue Lagoon is perhaps Iceland's most famous Geothermal spa destination. It's easy to book a day tour here from Reykjavik and it's a popular choice for visitors looking for things to do on a layover in Iceland, and those getting ready to depart from the nearby Keflavik International Airport. Even Beyonce and Jay-Z took a dip in the famous blue waters during their trip to Iceland.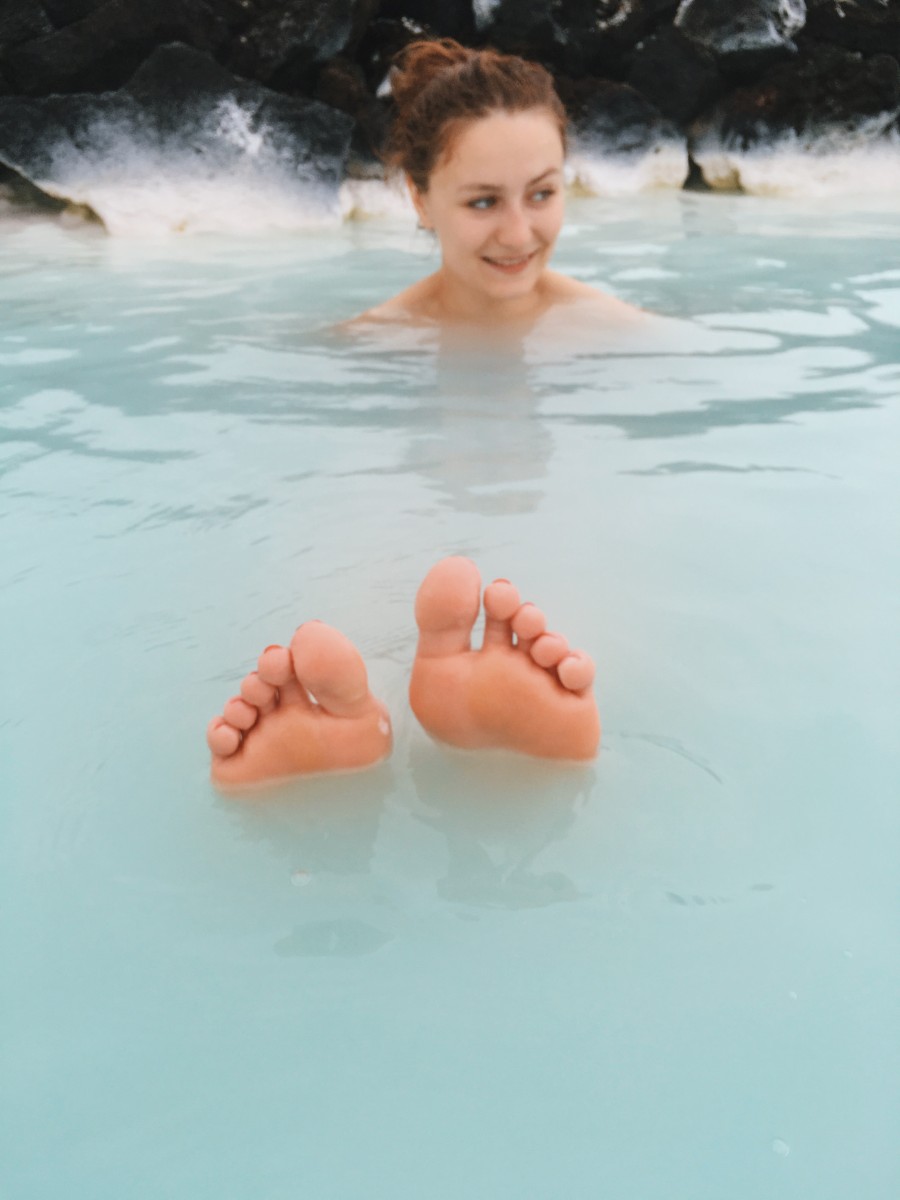 Toes in the Blue Lagoon
I first visited the Blue Lagoon in 2005, and the spa has made some significant improvements in the last decade, with more on the way. Construction is underway for the Blue Lagoon Luxury Hotel which is scheduled to open in 2017. Now there is a swim-up Lagoon Bar, where you can order Gull beer or wine and enjoy it without ever leaving the water, which remains a steady 100 °F (or 38 °C). The bartender just scans your entrance bracelet so you can settle your bill when you check out.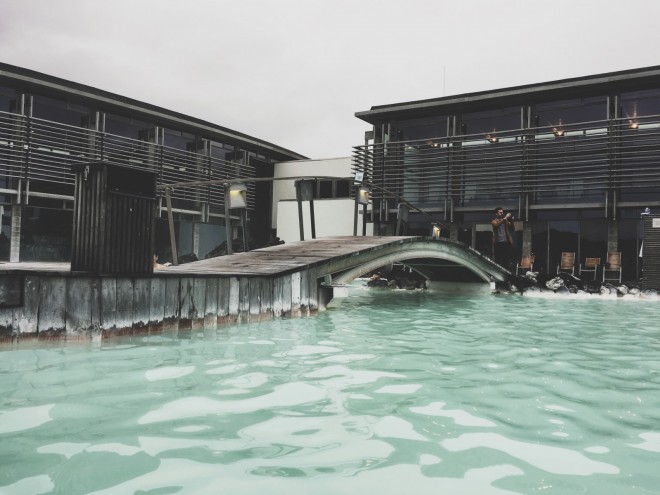 If this image were scratch and sniff, you'd smell sulfer
Both Ana and I found the cold beer an enjoyable contrast to the warm mineral waters. There was a two drink maximum, which makes sense since lounging in the mineral water and rubbing yourself with clay and algae can be dehydrating. The Blue Lagoon's vivid blue color is the result of sunlight reflecting on silica and algae, the water itself is an milky white. The minerals, silica, algae and mud, are considered good for your skin (but bad for your jewelry and swimsuit). There is even a clinic where the the water is used to treat skin conditions including psoriasis.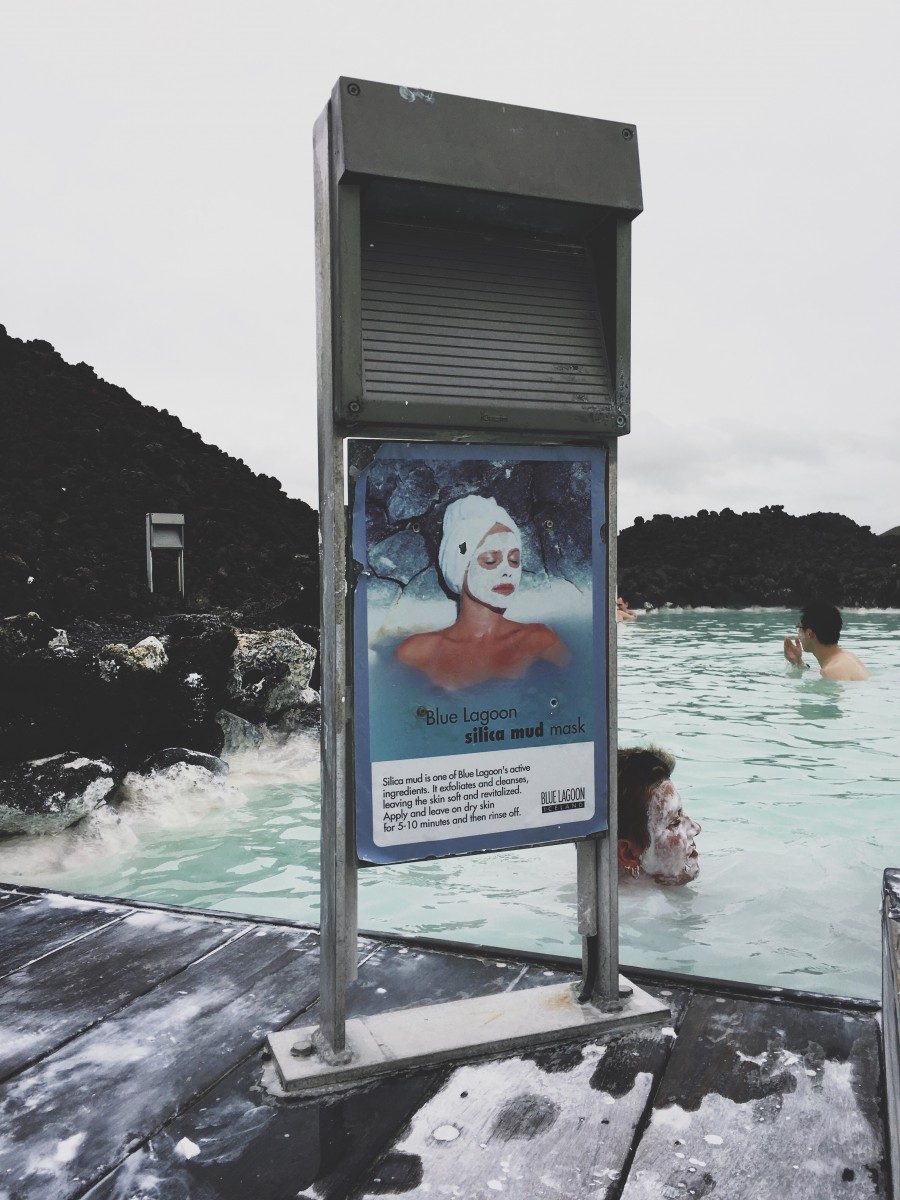 Guests at the Blue Lagoon slather themselves with mineral rich mud
There are four different packages to choose from, with entry starting at €35 and ranging to €135 for the Luxury Package (which includes a table at LAVA Restaurant). Rumor has it you even rent the entire place out for yourself for $5,000 an hour.Packages are less expensive when you pre-book them online, but do not include transportation to and from the Blue Lagoon, which can be a pricey taxi ride away. Many tour companies in Reykjavik offer combination transportation and spa packages.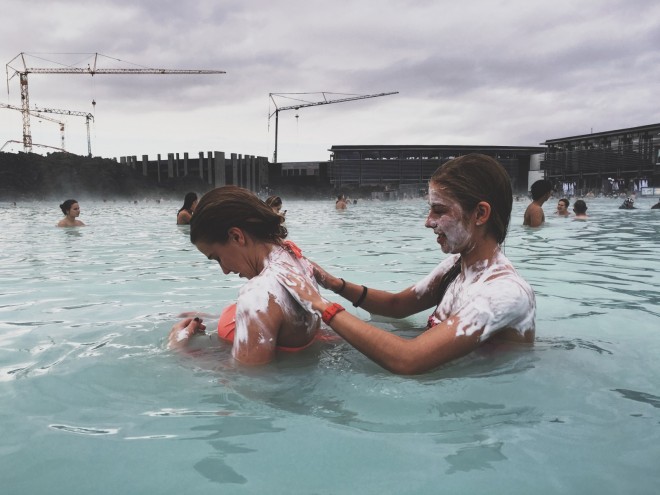 Getting muddy at the Blue Lagoon
Unless you've brought your own towel, the €50 Euro package is the way to go. It includes your first drink and towel rental. While your nose does adjust to the sulfur-rich odor of the air, I definitely did not find myself with an appetite, so a meal might be overkill.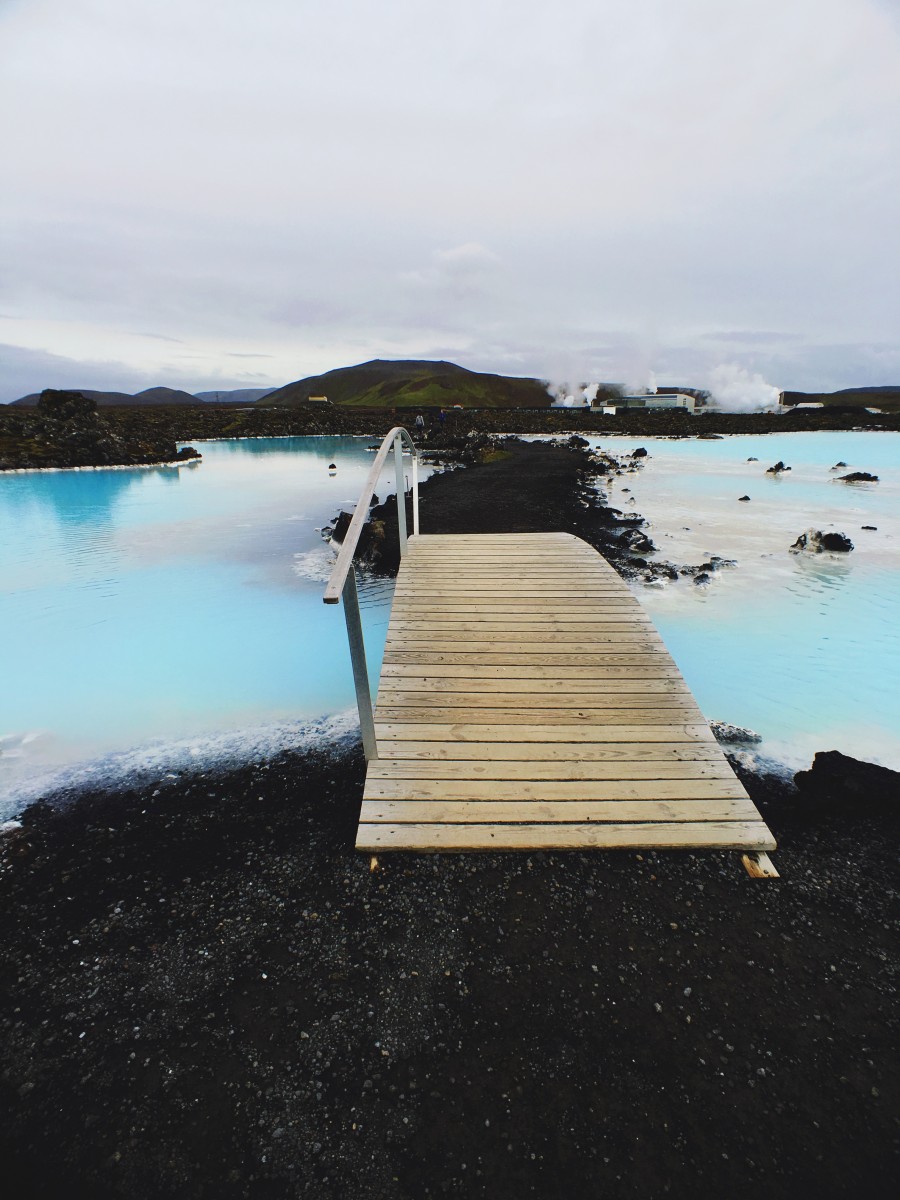 Bridge over Iceland's Blue Lagoon
Yes, it's pricey. But a visit to the Blue Lagoon is it's a delightful way to spend a few hours.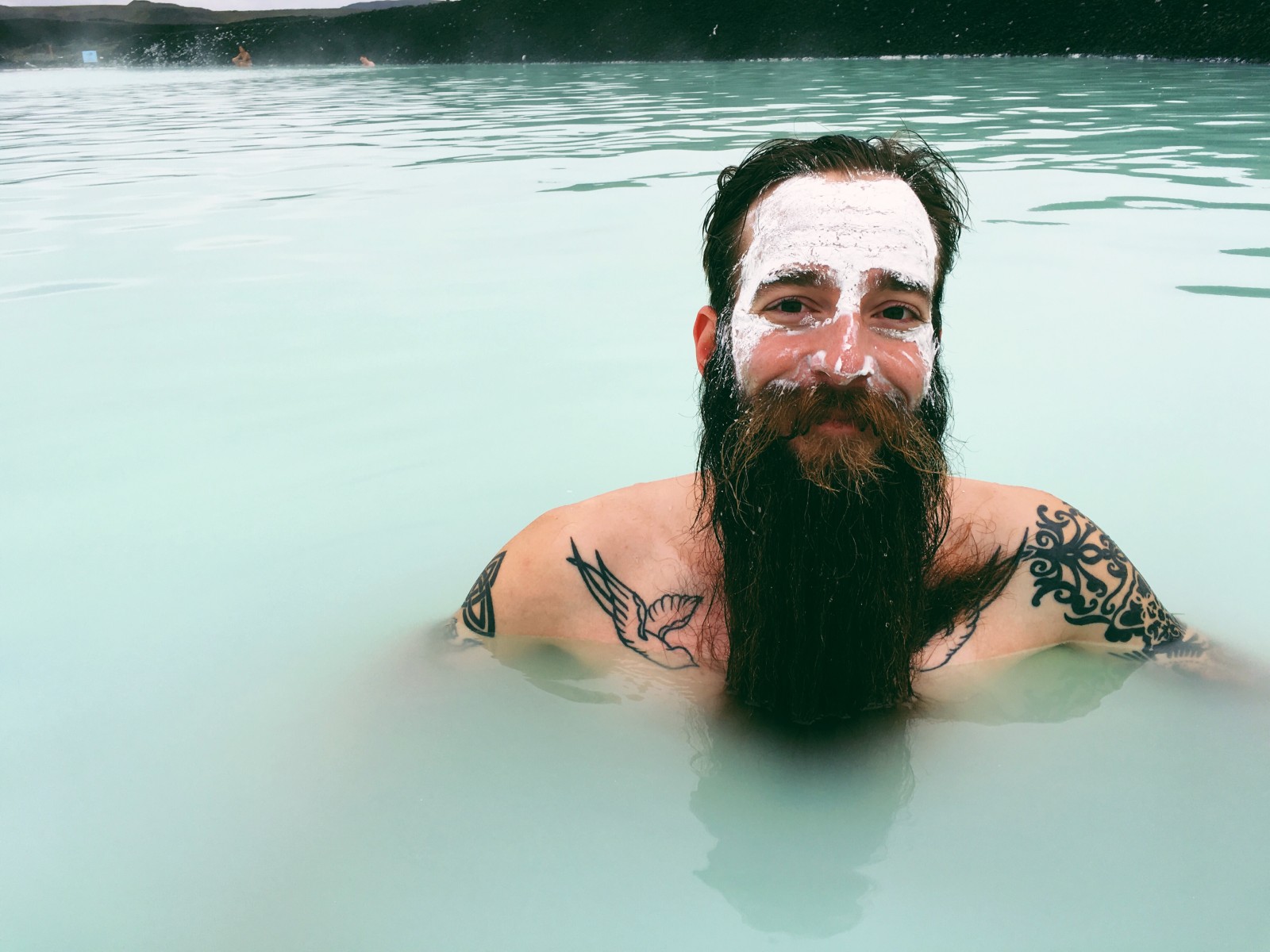 With his ink, beard, and mud, The Whisky Pirate was my favorite person to photograph in the Blue Lagoon
Germaphobes need not worry, unlike dicey hot tubs, the water in the Blue Lagoon naturally refreshes itself every 40 hours.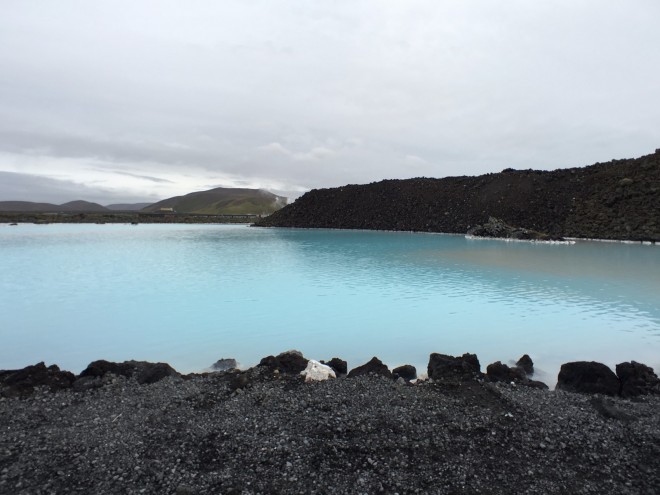 Swimsuits are available for rent. I'd advise not bringing your favorite bikini, the minerals are harsh are on delicate swimwear fabrics. My bathing suit remains crispy after repeated rinsing.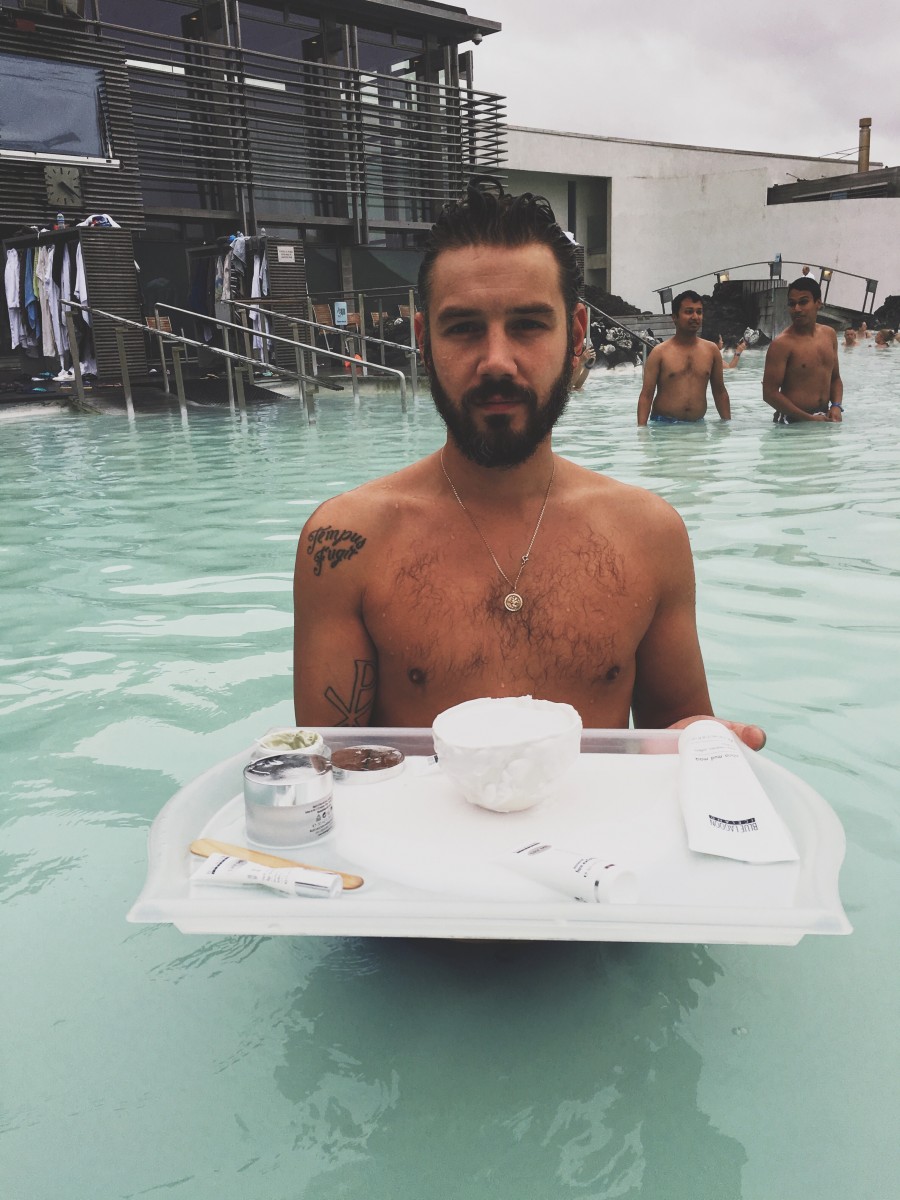 Sample of Blue Lagoon beauty products come to you via employees like this guy
If you're squeamish to smear yourself with clay, employees carrying trays of sample beauty products are on hand to encourage you to give it a try.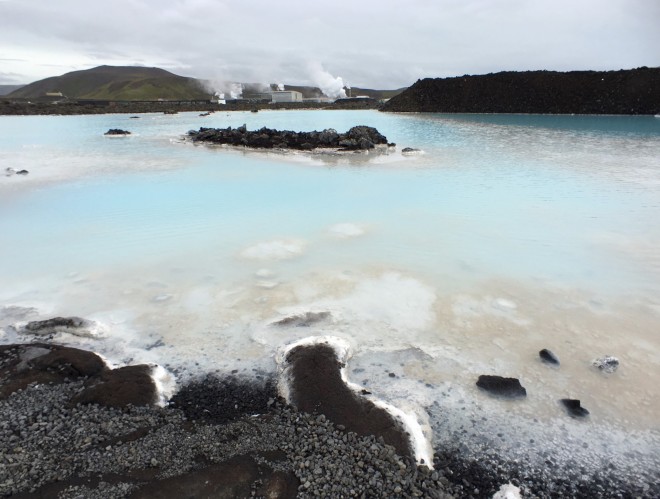 Silt and mineral rich water in the Blue Lagoon
Please note: The Blue Lagoon will be closed for renovations January 5 – January 21, 2016.
contact@bluelagoon.com
+354 420 8800
Opening hours:
1 October – 31 December* 9:00 – 20:00
Tickets from 35 EUR (pre-booking is required)