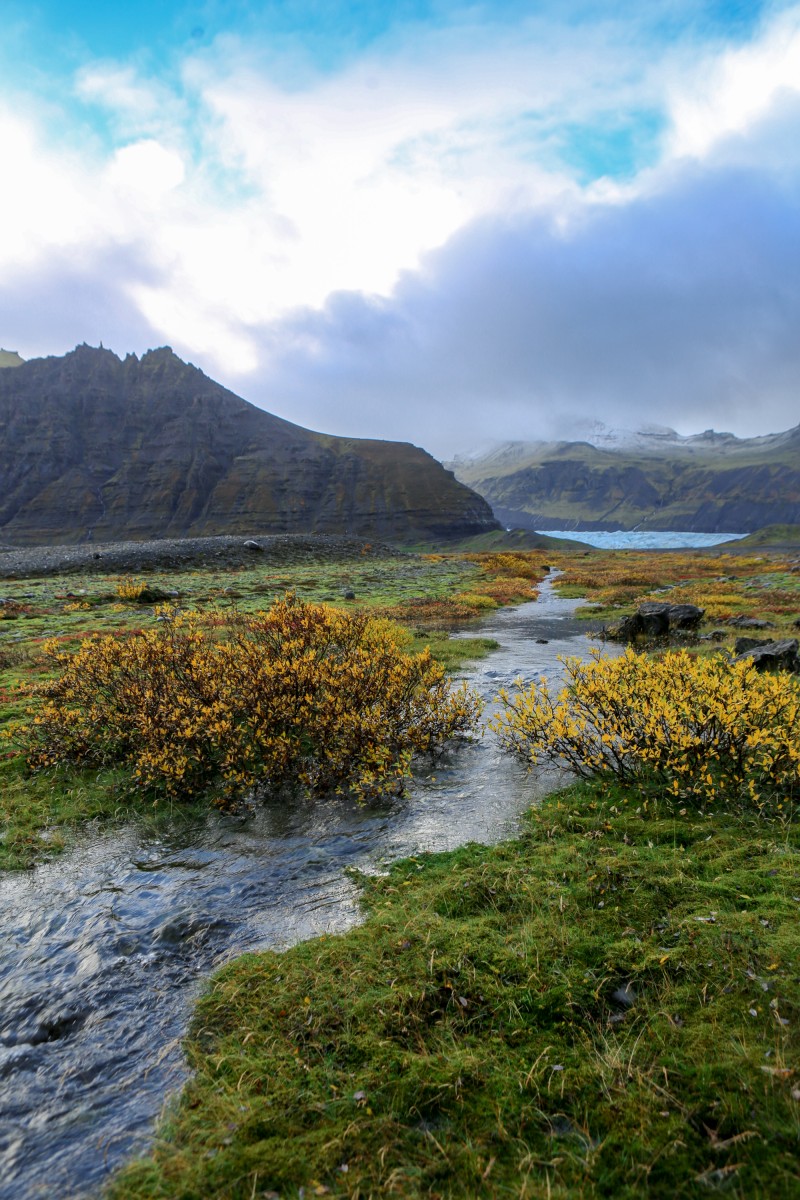 Melt from Svínafellsjökull glacier makes for gorgeous landscapes
Iceland is known as the "land of fire and ice." Between the Nordic country's geothermal hot springs, active volcanos, and glaciers, it's a fitting nickname.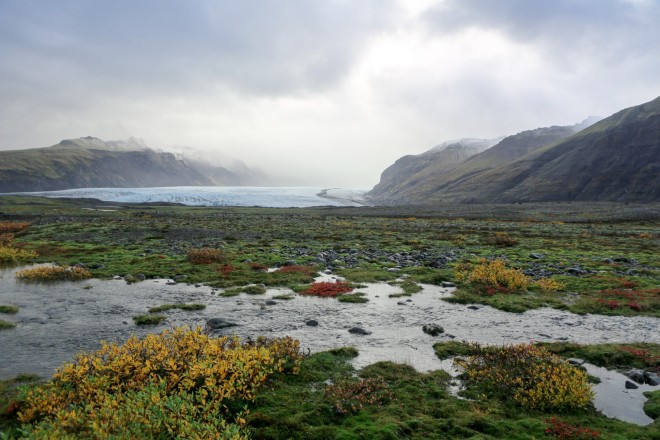 Clouds, Svínafellsjökull glacier, and autumn scenery
Iceland is home to Vatnajökull, the largest glacier in Europe, which has multiple tongues. One of the prettiest I saw during my Iceland trip was Svínafellsjökull. It's located in Skaftafell, which also part of Vatnajökull National Park in southern Iceland.
Autumn scenery of Svínafellsjökull Glacier
I shot the video above on my iPhone 6s. I thought the southern Icelandic scenery was so Nordic zen.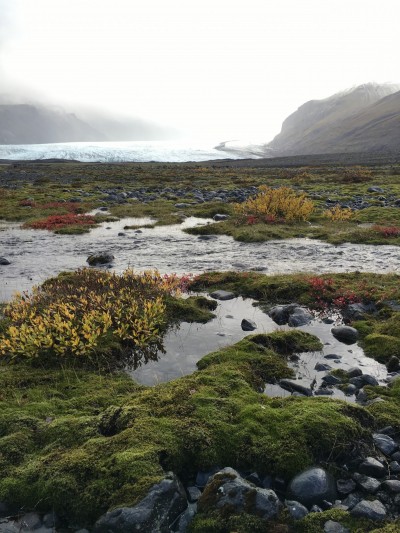 Damp moss adds to the many textures of this Svínafellsjökull landscape
Svínafellsjökull and Skaftafellsjökull are spurs (or sub-glacier) of the Vatnajökull ice cap.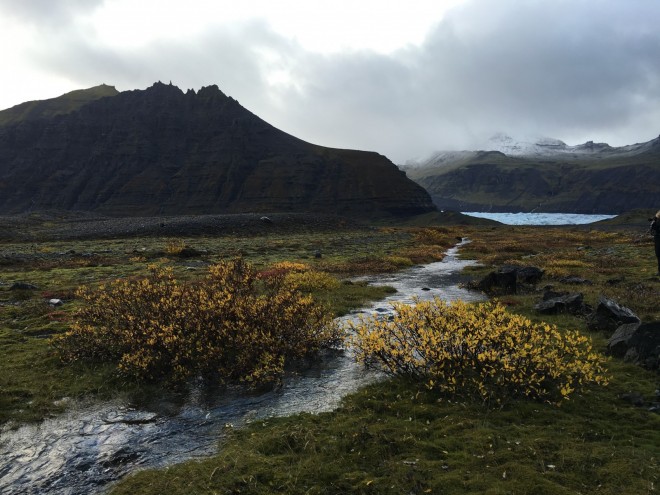 Moody light and a stream make Svinafelljokul hauntingly beautiful
 I loved how you could view the blue ice of the glacier right from the Ring Road.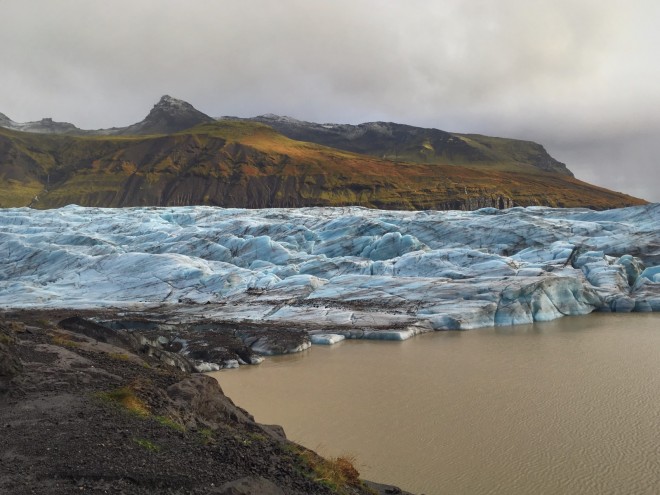 A brief hike leads up to the tongue of Skaftafellsjökull glacier
The blue ice of Skaftafellsjökul added an extra dimension to the already moody and gorgeous Icelandic scenery.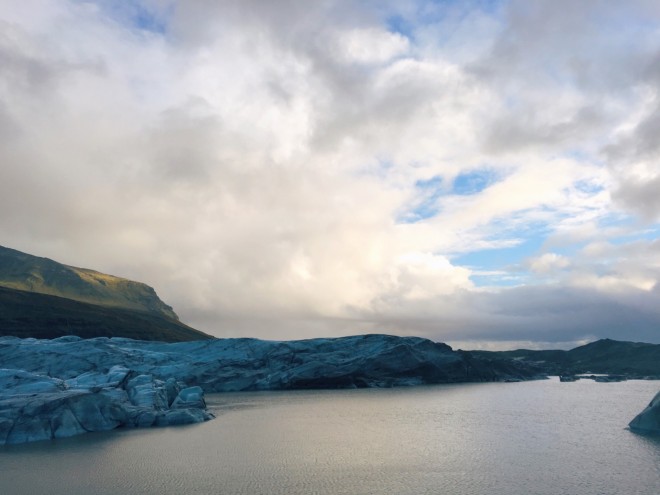 Moody blues of Skaftafellsjökull
You can hike up to (and on) the tongue of Skaftafellsjökull glacier.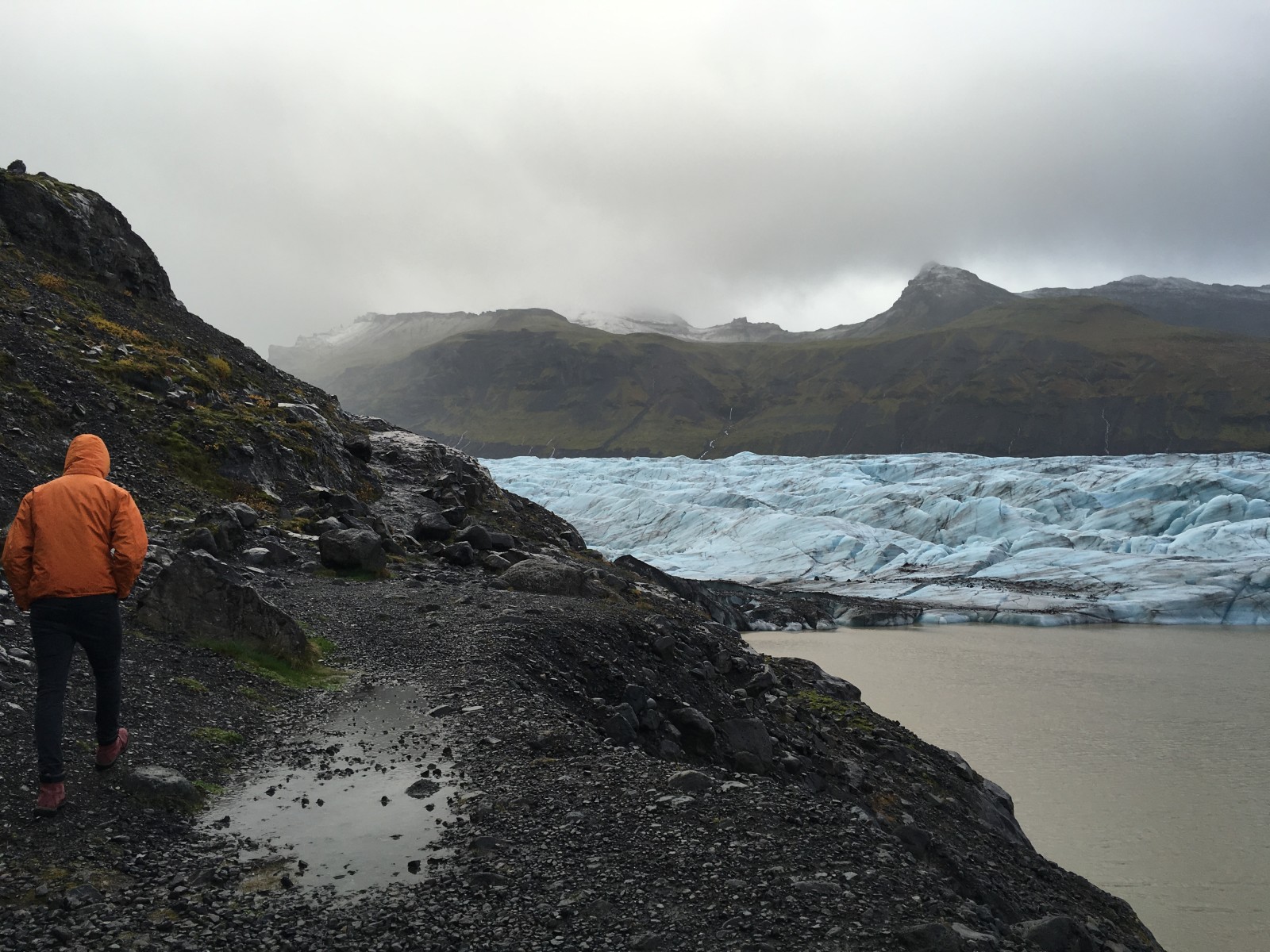 Glacier hiking in Iceland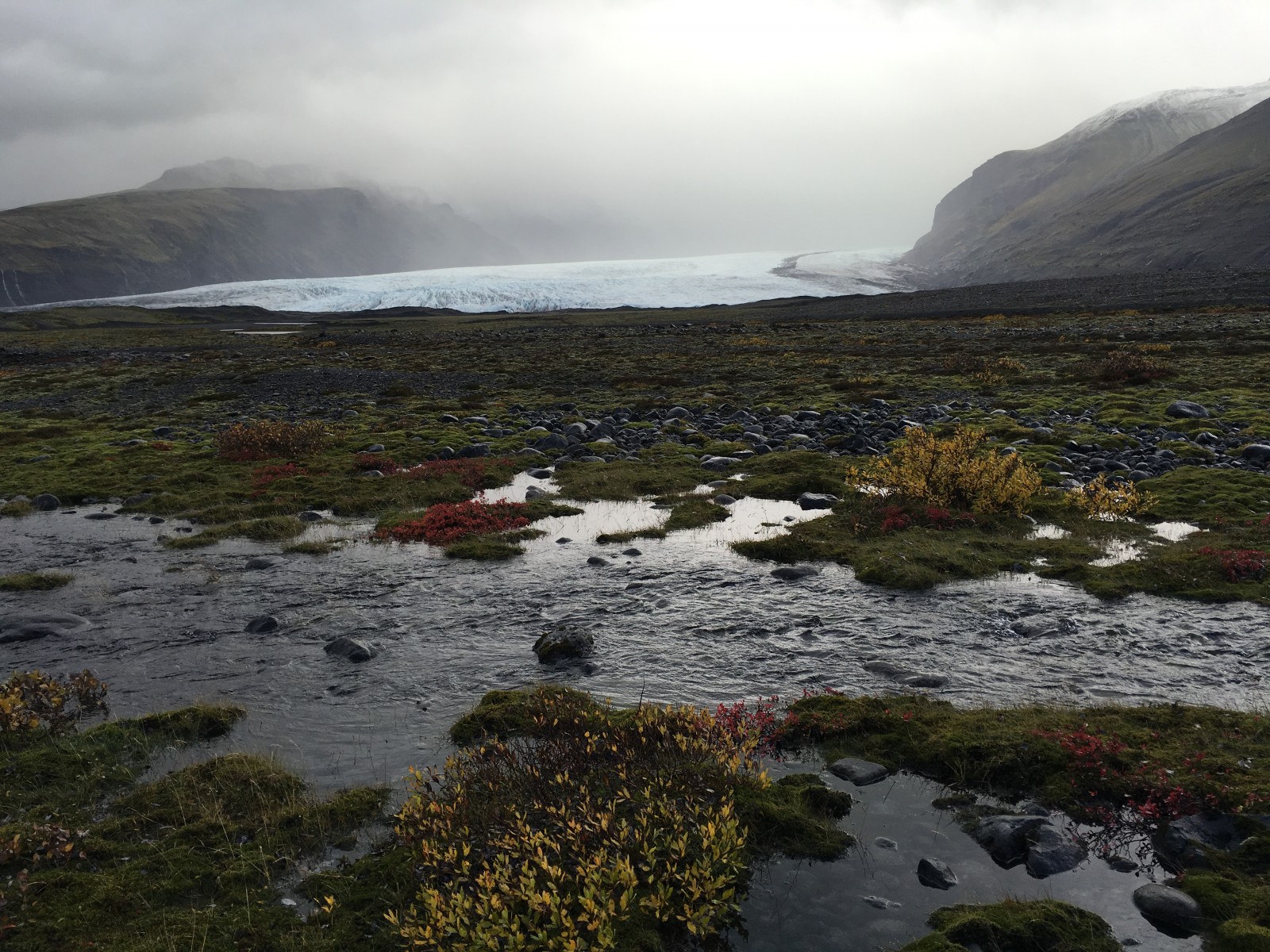 Moody mist and shifting light made for an interesting photograph
If you're planning on doing a glacier hike, be sure to hire an experienced guide. There have been a few accidents in this area.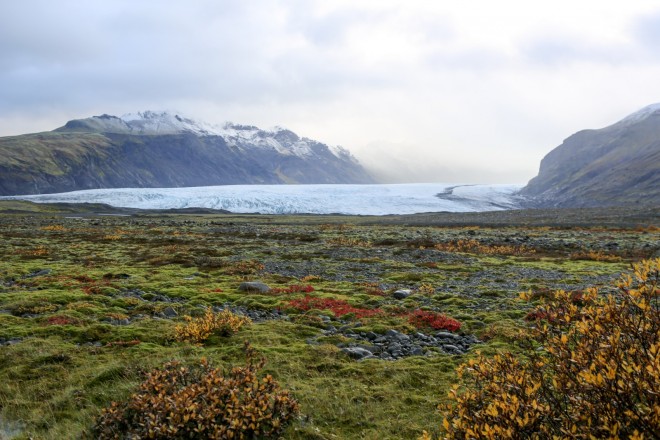 Autumn colors, mountains and a glacier.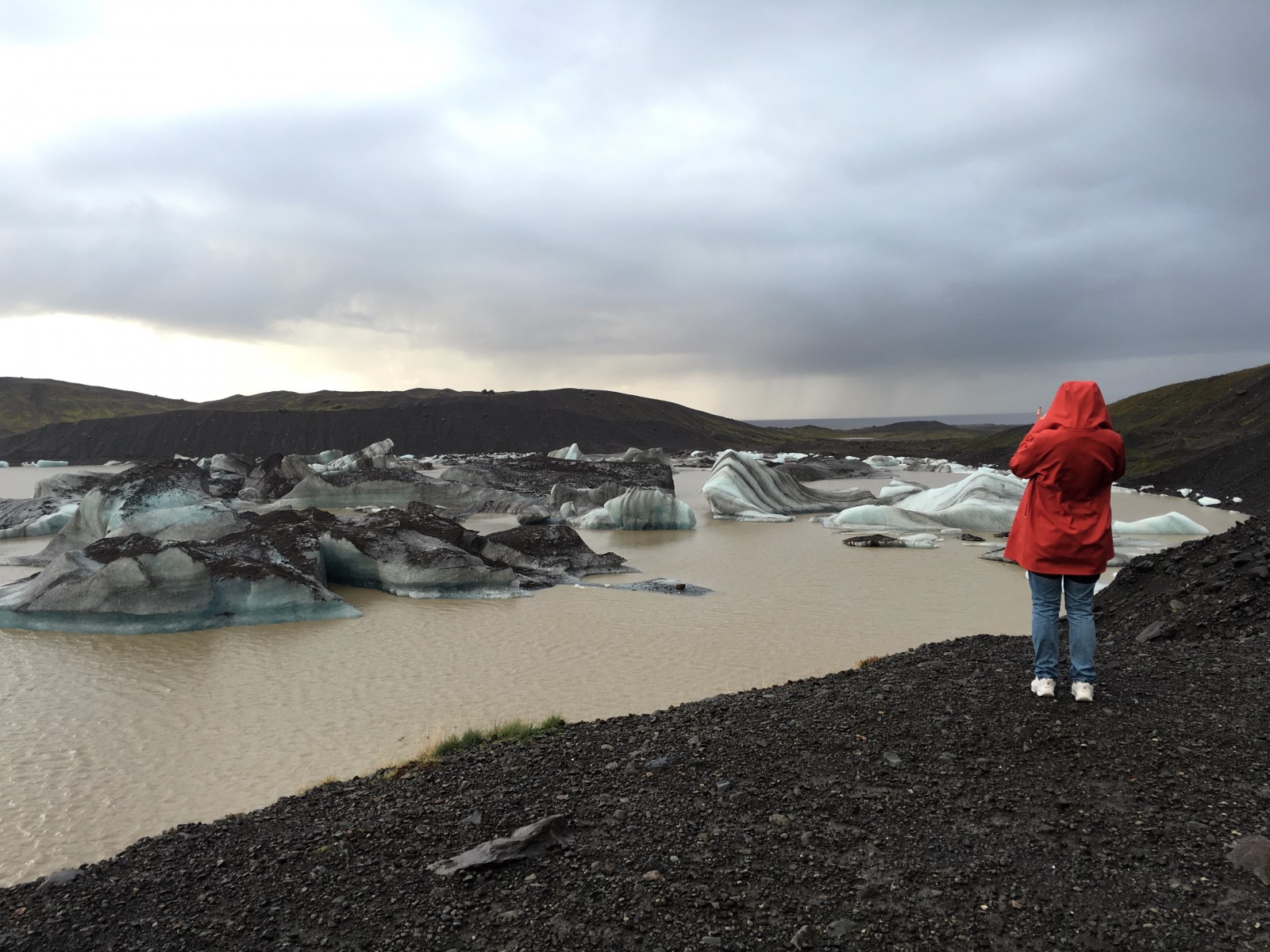 Ana photographing the icebergs in a glacial lake
I shot these images on the first day of my two day Glacial Lagoon Photo Tour in Iceland.