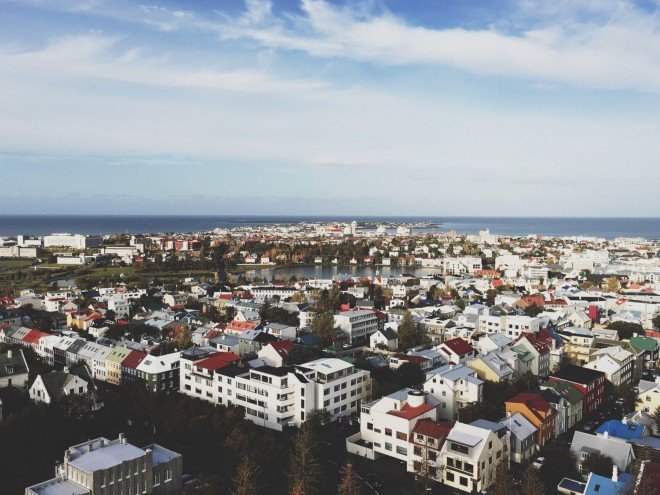 Looking down towards Faxaflói Bay from Hallgrímskirkja Church
Reykjavik, Iceland is the country's capital and largest city. Located at 64 degrees north, it's the northernmost capital city in the world. Approximately 200,000 residents live in Reykjavik's greater metropolitan area. That's about two-thirds of Iceland's entire population of 320,000 people.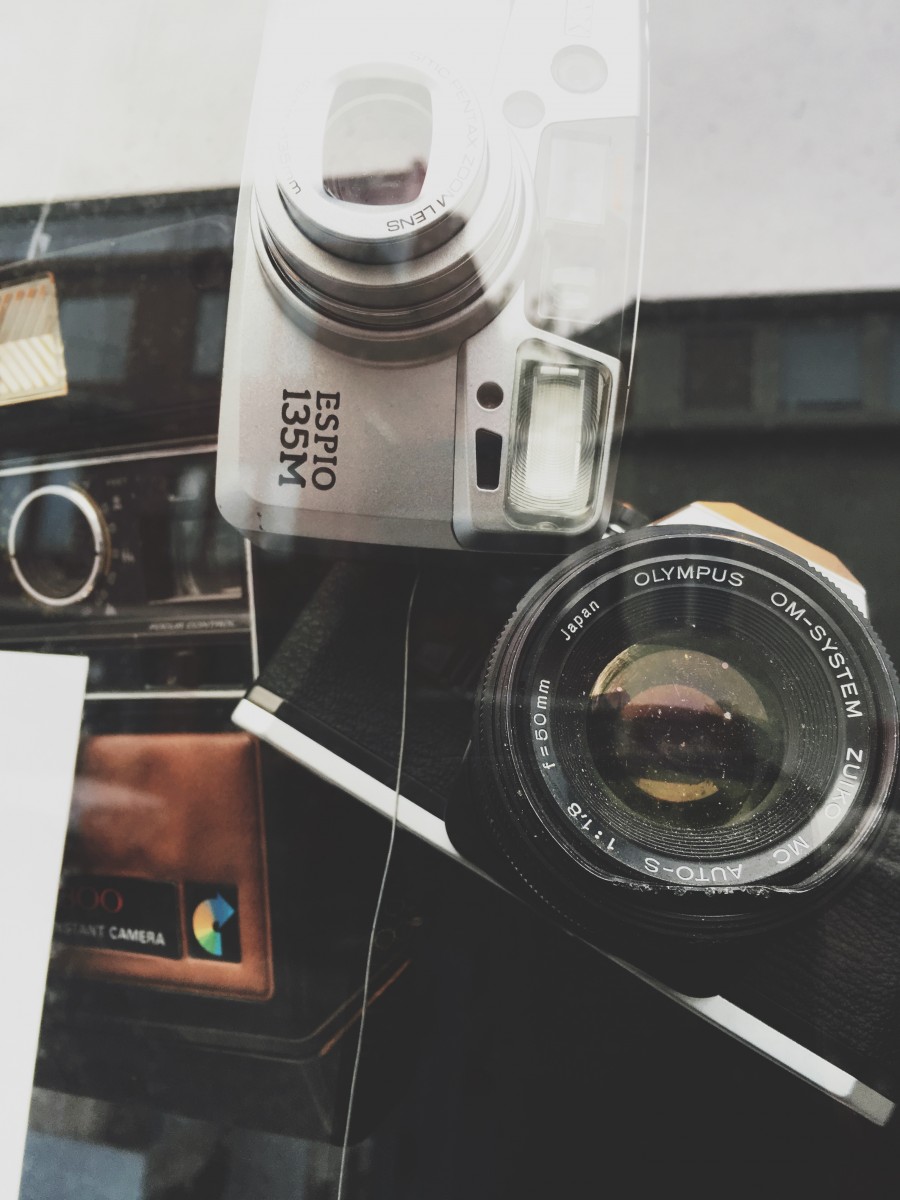 Still life in Camera Shop
If you're coming to Iceland, you'll no doubt spend some time in Reykjavik and be charmed by it. Reykjavik's compact city center means that the main sites are easily walkable (assuming the weather allows for that). Virtually everyone speaks English, making Reykjavik very user-friendly for visitors from the United States.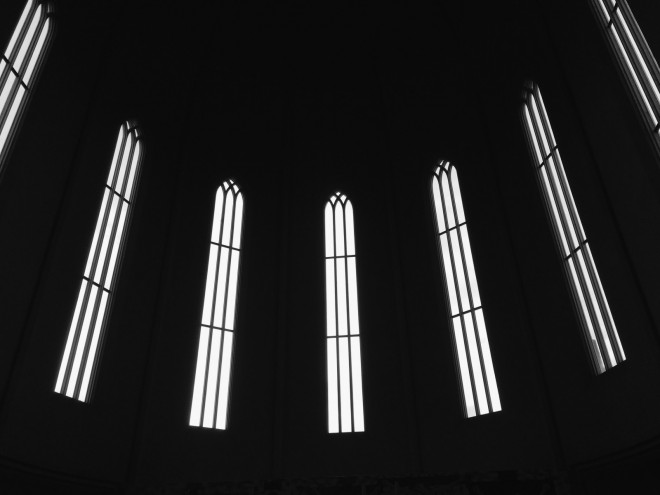 Light streaming through the windows of Hallgrímskirkja
In summer, the white nights keep the city bathed in Nordic light for almost 21 hours a day. Winter brings the opposite, with only about four hours of sunlight near the winter solstice. Fall is lovely time to visit Iceland and not as crowded as it is during the summer.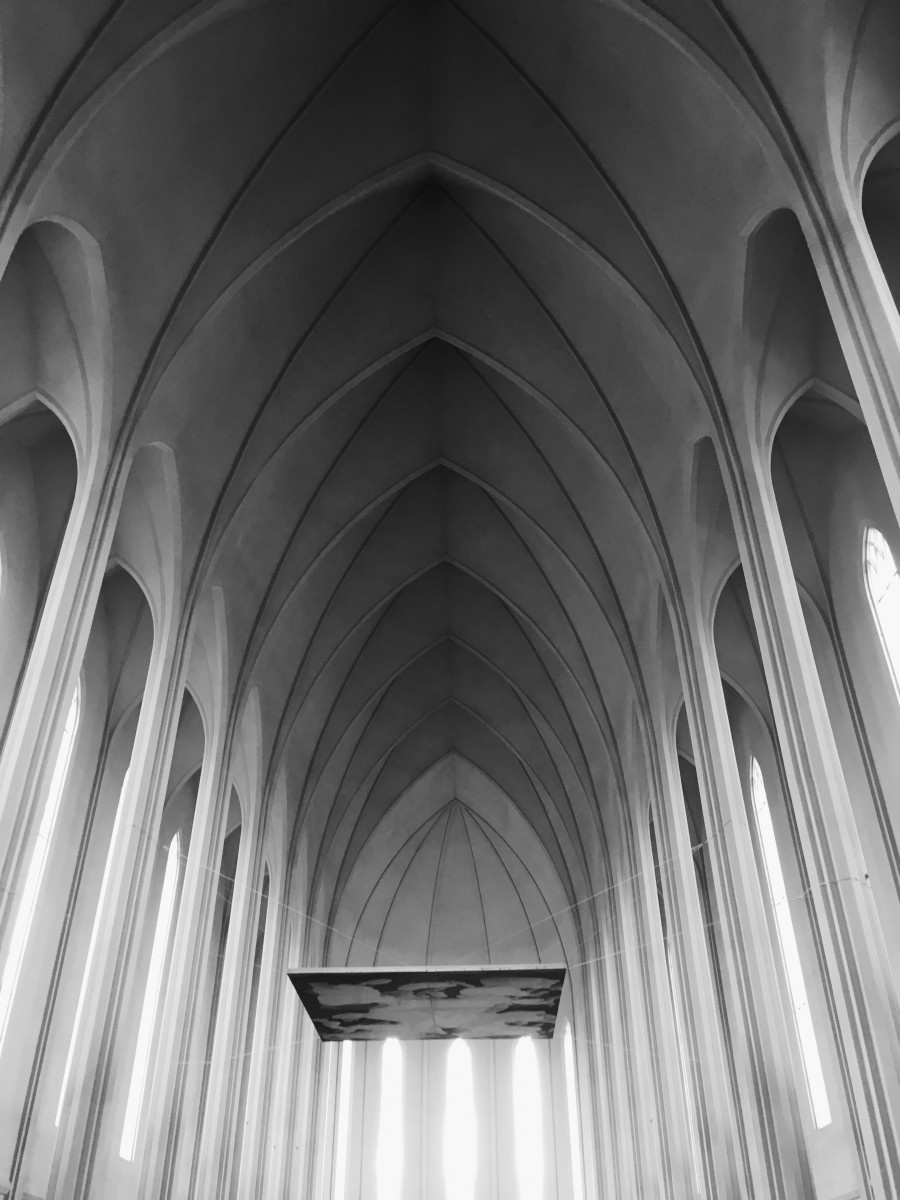 Interior of Hallgrímskirkja
If you're looking for things to do in Reykjavik, Hallgrimskirkja church is worth a visit even for the non-religious. Besides it's cool minimalist architecture and edgy art collection, it's tower is a great place to get a good lay of the land and look out over the city and towards Faxaflói Bay.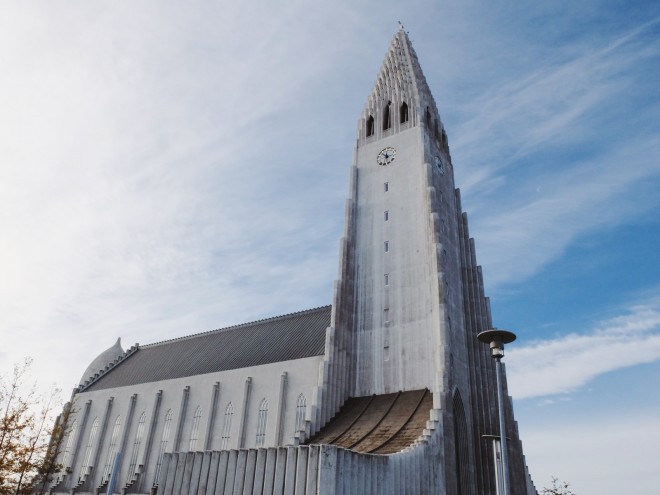 Hallgrímskirkja is about as Nordic design cool as churches get
Amidst all the authentic Nordic charm are a few odd imports. Taco Bell has a presence in Reykjavik. Sixteen Dunkin' Donuts stores are slated to open in Iceland. The Dunkin' Donuts on Laugavegur was packed every time I walked past it and offers speedy wifi… and donuts featuring the Icelandic flag!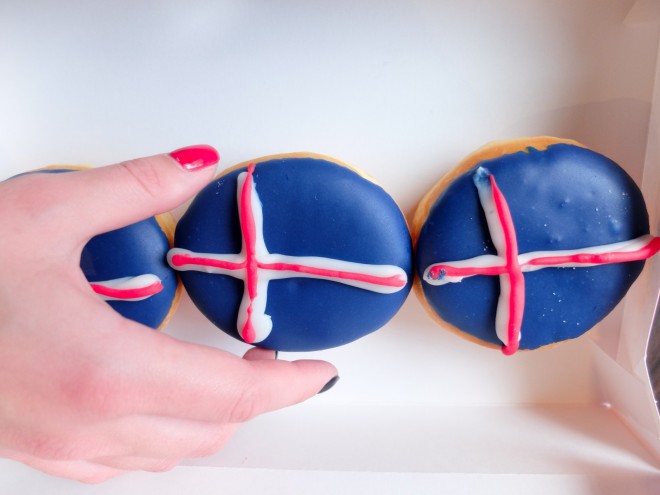 Dunkin' Donuts  featuring the flag of Iceland
Of all the cozy cafes and charming shops in the Icelandic capital, Reykjavik Roasters, was my favorite discovery.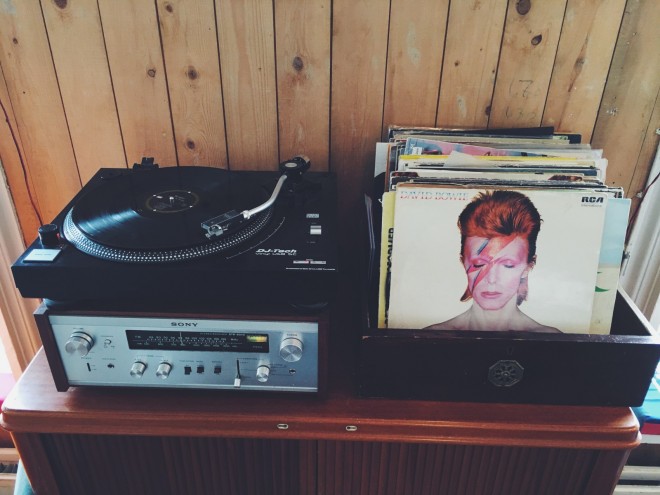 Still life with vinyl (and Ziggy Stardust) at Reykjavik Roasters
Reykjavik Roasters an exceptionally charming coffee shop located at Kárastígur 1. This coffee shop feels like the backdrop for a Kinfolk magazine photo shoot, with it's blue coffee roaster and a collection of vinyl records and mismatched china.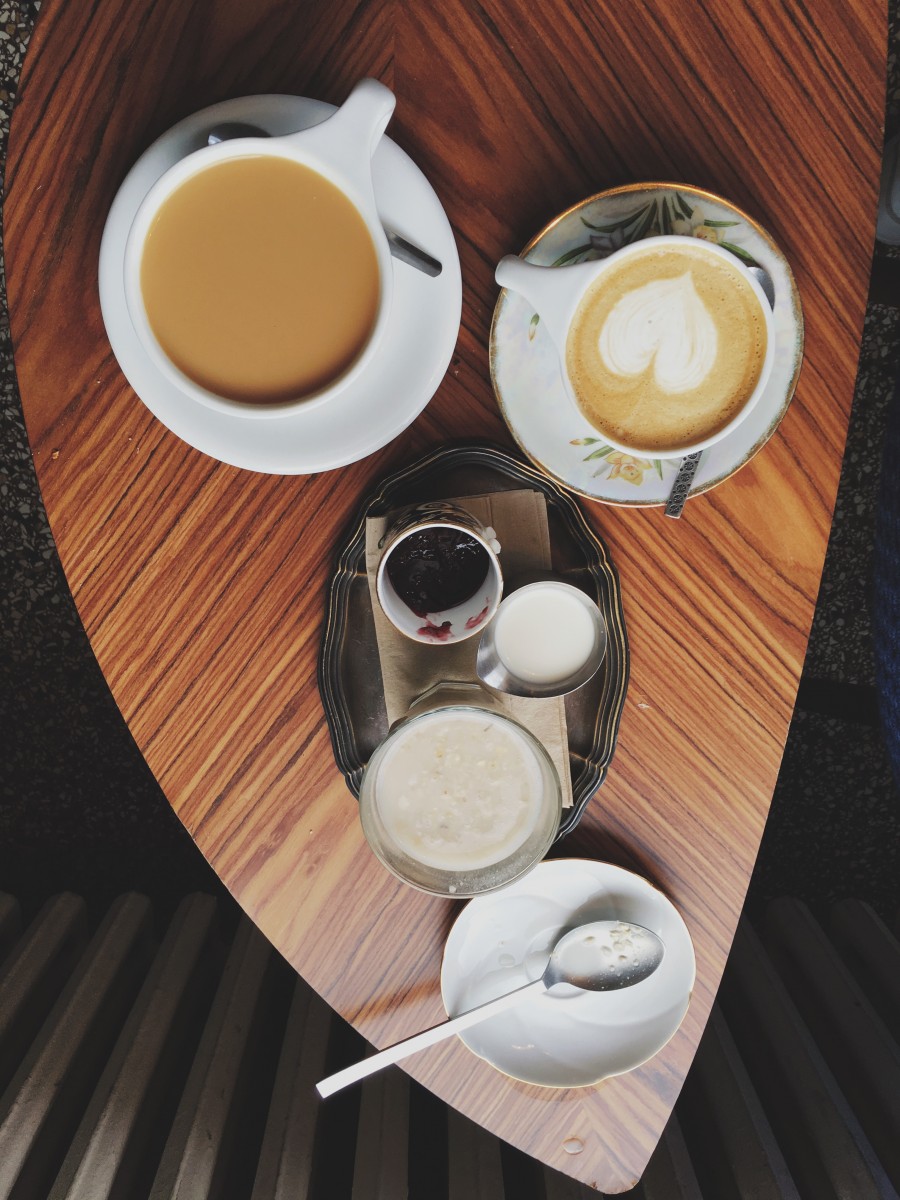 Obligatory hipster coffee still life from Reykjavik, Iceland
But unlike a lifestyle magazine, nothing about Reykjavik Roasters is trying too hard. Perhaps it's the direct Nordic no-nonsense attitude that keeps this minimalist gem of a a coffee shop from feeling contrived.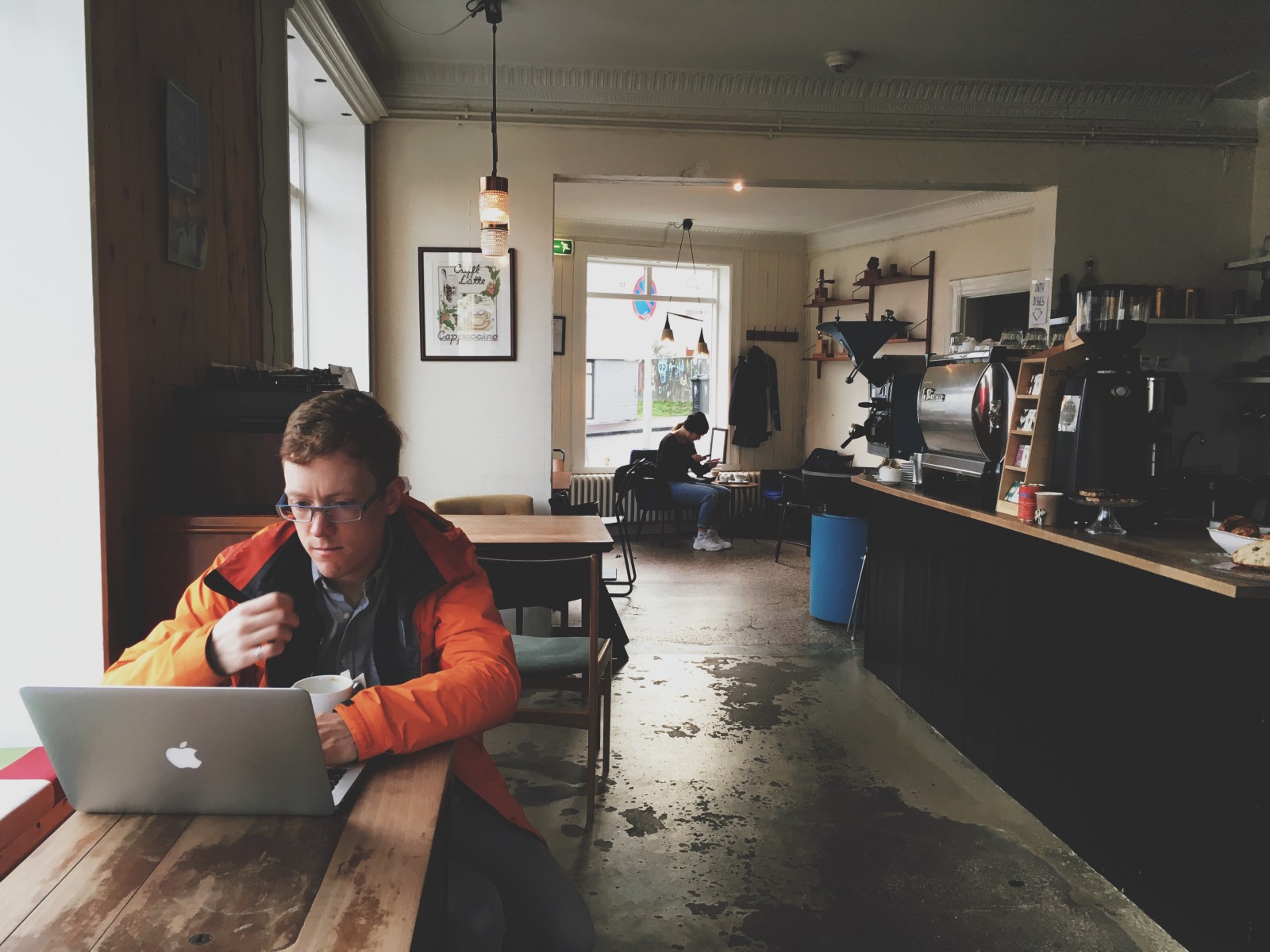 Moody light inside Reykjavik Roasters is made for Instagram
The coffee is fantastic (perhaps the best coffee in Iceland) and I regret not purchasing any to bring back with me.
Minimalist Icelandic Coffee Shop Goodness
If you're looking for what to do in Iceland, don't miss a visit to Reykjavik's stunningly modern Harpa Concert Hall and Conference Center. It's facade was designed in collaboration with Danish/Icelandic architect Olafur Eliasson.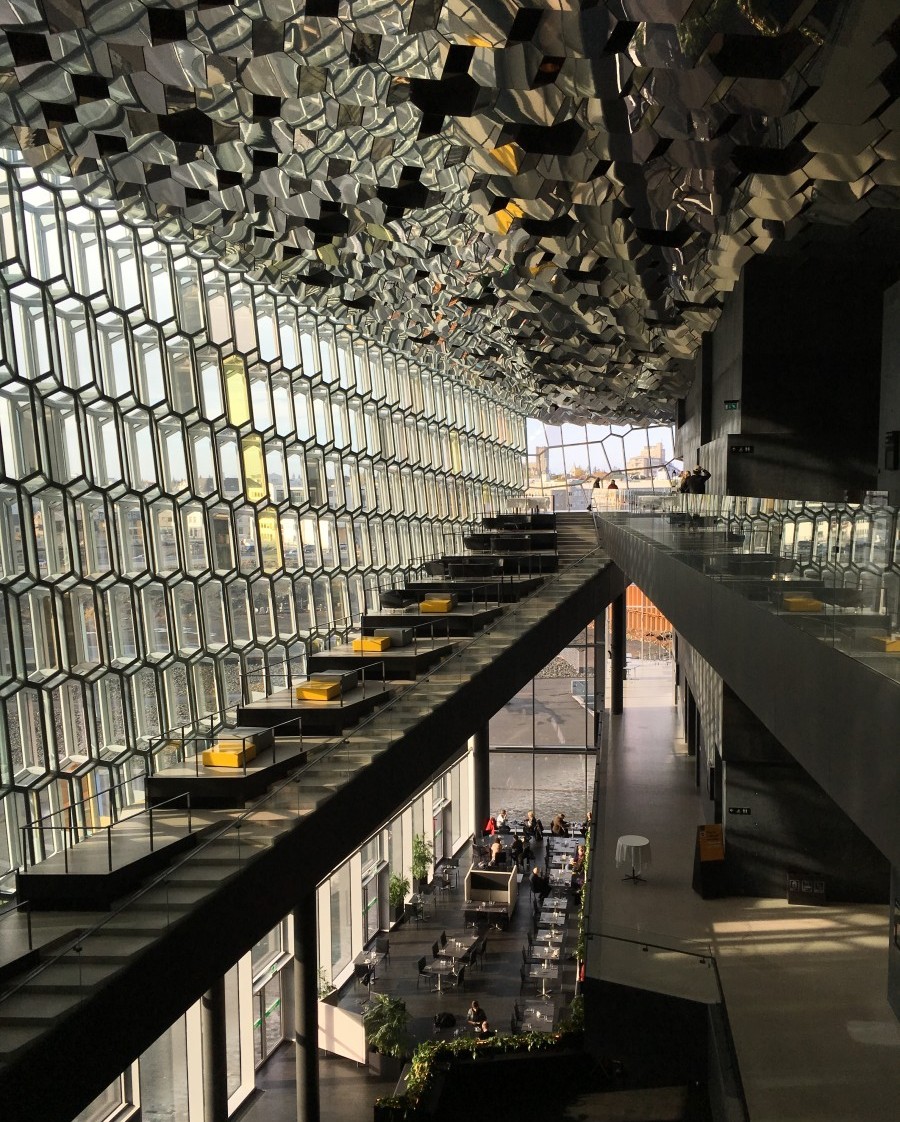 Gleaming glass of the Harpa Concert Hall's Interior
The architecture is gleaming, modern, and quite frankly, dizzying with lots of glass and sharp angles.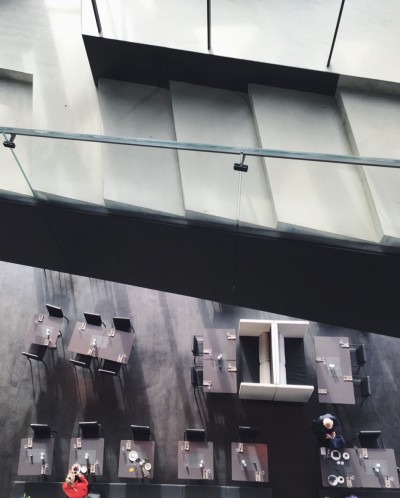 The modern interior of the Harpa Concert hall is dizzying
Kolbrautin Restaurant at the Harpa is also highly regarded and on my list of "must try" spots for my next trip to Iceland.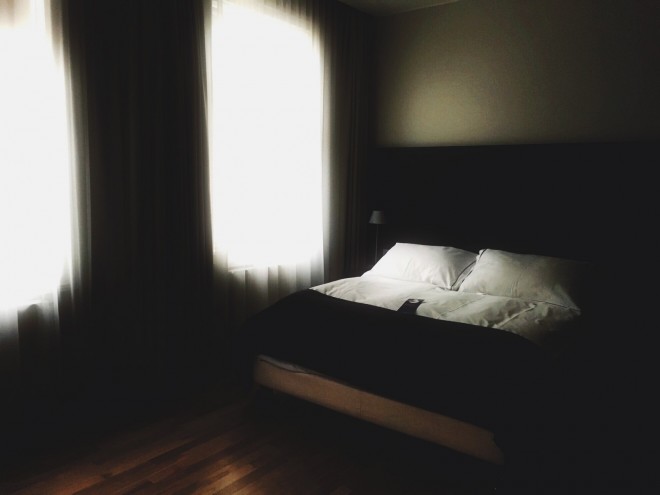 Pretty much exactly what I thought a hotel room in Reykjavik would look like
Reykjavik is a great place to spend a few days and be charmed by the capital city. IcelandAir allows stopovers of up to seven days so you can get a hit of Reykjavik and explore some of this fantastic country before heading to one of their other European destinations.