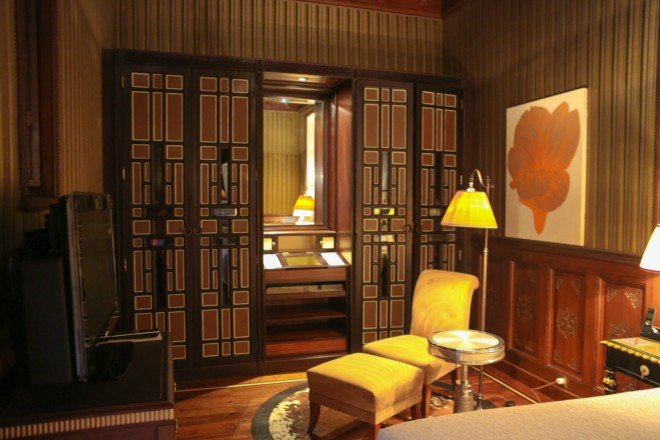 Mirrors are just one of the finishes at the Royal Mansour
It's all about the details at the Royal Mansour. The construction of this Marrakech luxury hotel was overseen by Morocco's reigning monarch, Mohammed VI. He employed over 1,500 Moroccan artisans specifically to show off the finest in Moroccan craftsmanship, including some very beautiful mirrors.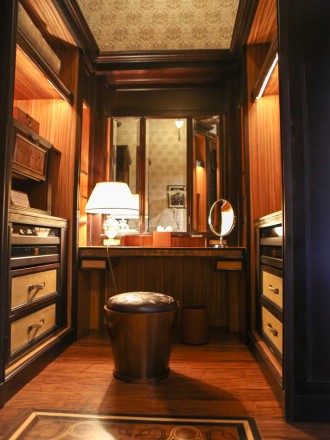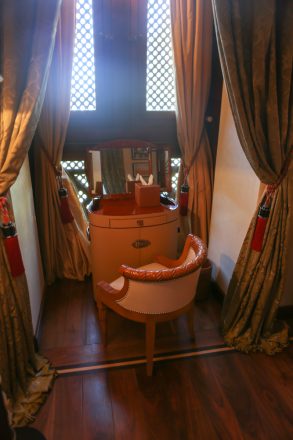 Left: Mirror in the dressing area of one of the riads Right: Mirrored vanity
The dressing areas in the guest riads were very impressive, with duel walk-in closets.  The dressing areas including velvet-lined jewelry storage that could easily accommodate an Oscar Night's worth of fine jewelry and watches.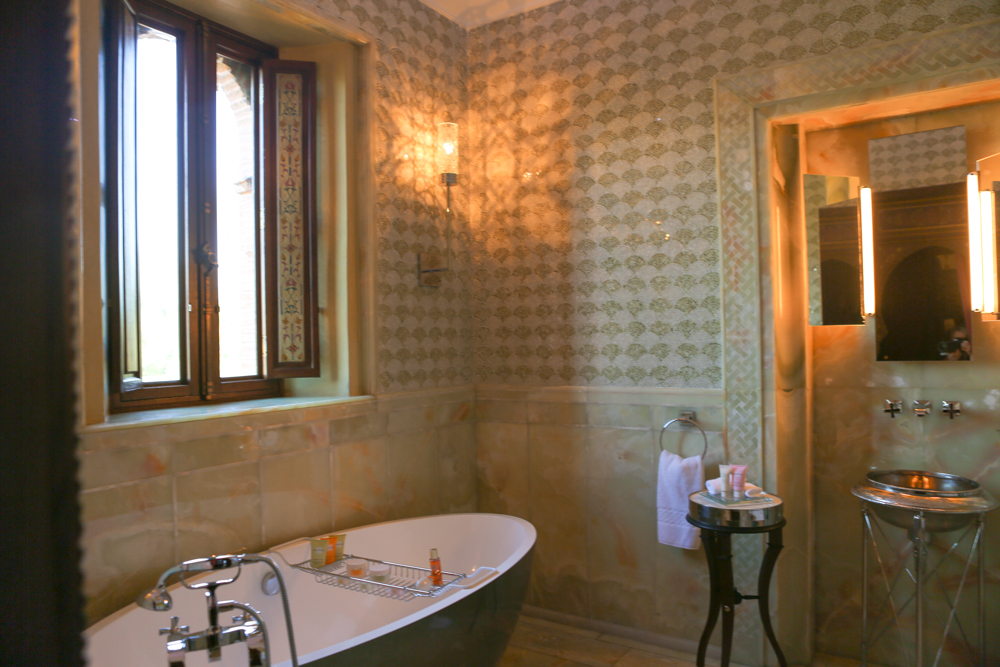 A gorgeous bathroom with exquisite finishes and a mirror over the sink
The details are really what jumped out at me during my two day stay here. Anyone who has remodeled a bathroom– and survived– would be blown away by the quality and sheer number of fine finishing touches. The custom zelij mosaic tile inlays, to the individually chosen wash basins, tubs, and and marble for the 53 one, two, and three bedroom guest riads.
I was particularly charmed by this sink/mirror combo in one of the guest Riads
Room rates start at about $2,000 per night.

Rue Abou Abbas El Sebti,
Marrakech 40000, Morocco
Disclosure: this post would not be possible without the generosity of my hosts at the Royal Mansour.