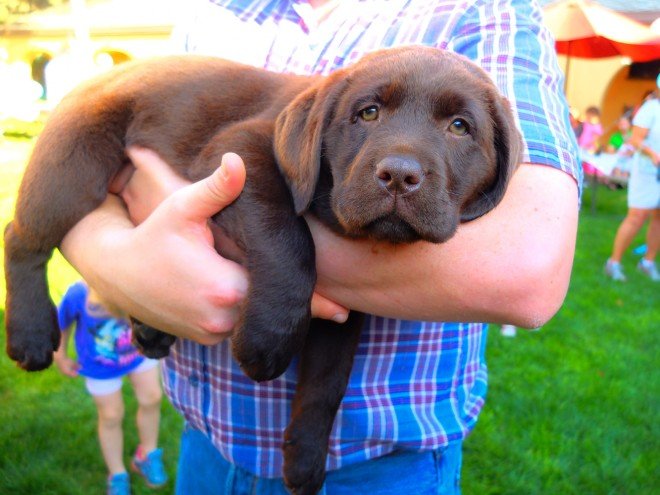 Maybelle, an autism service dog hopeful
I recently visited The Monkey Tail Ranch for their Volunteer Recognition Day and Open House. Located in Hollister, California about an hour south of San Jose, The Monkey Tail Ranch is a 501 organization which trains service dogs, mostly for children with autism.
I met Tim and Elise through K9 Training Concepts where they helped me better train my lab, Scarlet. Not all dogs make the cut to be service dogs, and those that don't get socialized and trained to be Instadogs, which are family pets. My puppy, Zeppelin, is an Instadog and the perfect addition to our family.
Here's some video I shot of my two dogs playing at the Monkey Tail Ranch:
Scarlet and Zeppelin playing at Monkey Tail Ranch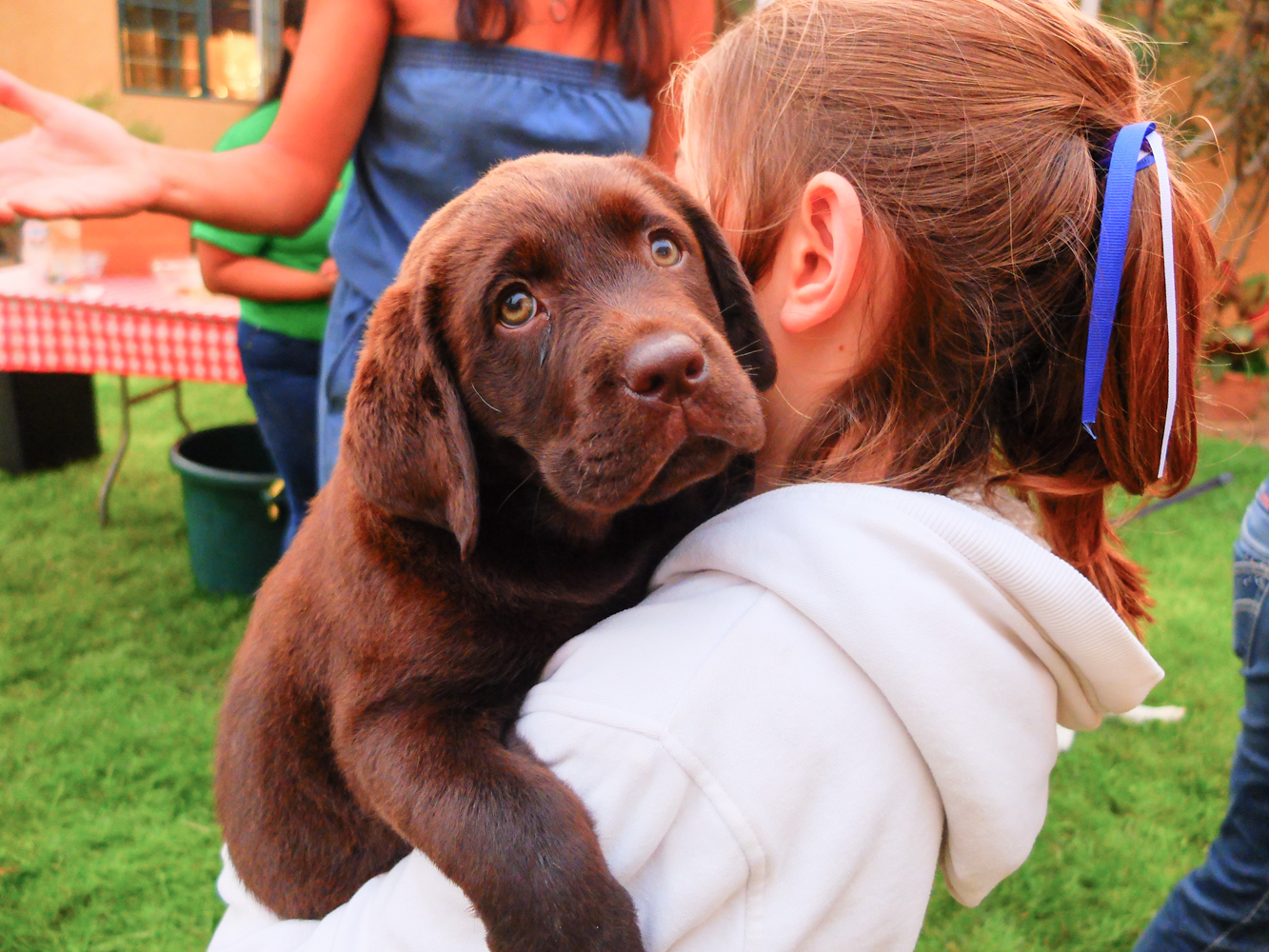 Eight week old Maybelle is very well socialized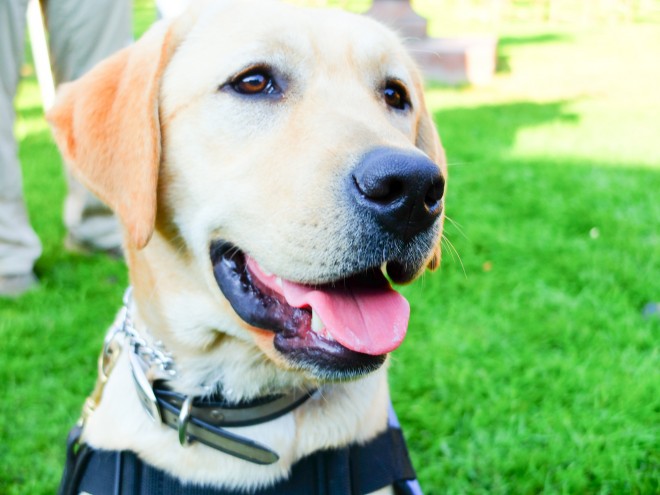 Perry is almost done with his service dog training and will soon be going home to his forever boy.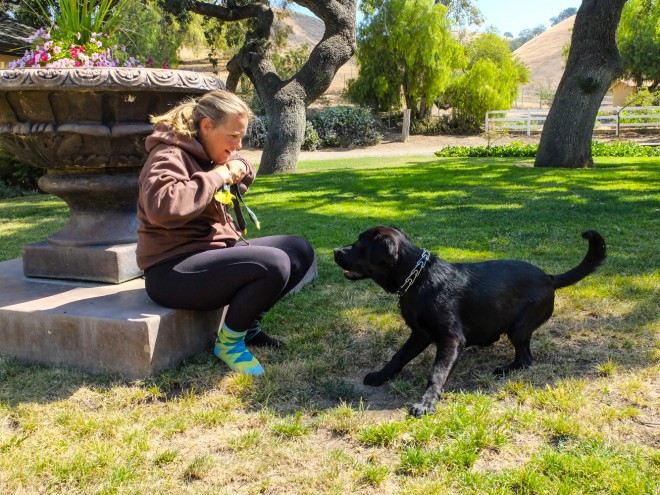 Elise working with Zeppelin, my instadog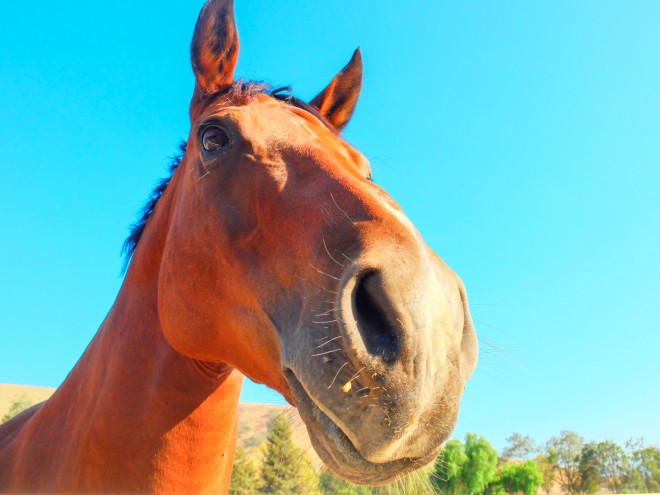 Boomer the horse was happy to eat carrots from guests at the Monkey Tail Ranch
I think the world of Tim and Elise and work they do with pets and service dogs. If you think an Instadog might be right for your family, check out the Instadog website and the Instadog Facebook page. You can learn more about the Monkey Tail Ranch on their Facebook Page.