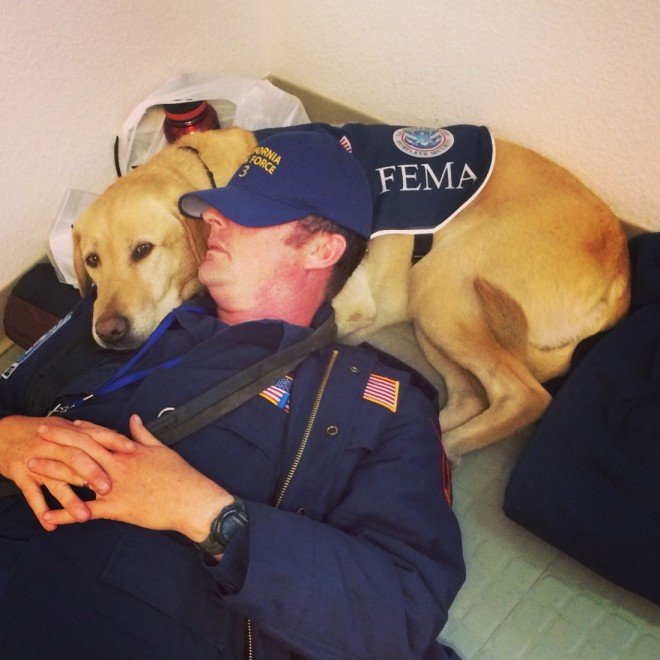 Tim and Tater, the FEMA search and rescue dog, en route to Alaska
When I found out this week's FriFotos theme was "uniform" I decided to take the opportunity to pay tribute to some very special professionals who wear uniforms– service dogs.
I've learned quite a bit about service dogs in the past year because my puppy, Zeppelin, is being trained by Tim and Elise of K9 Training Concepts who know quite a bit about the subject. In addition to training dogs as family pets (like my Zeppelin), Tim and Elise are both members of the FEMA Search & Rescue teams. Their dogs, Tater and Lupin, are are trained to find live human scent in disaster situations. These dogs have mad skills. Check out Tater climbing a ladder at the 1:15 mark in this video.
Tater climbing a ladder at the 1:15 mark is highly impressive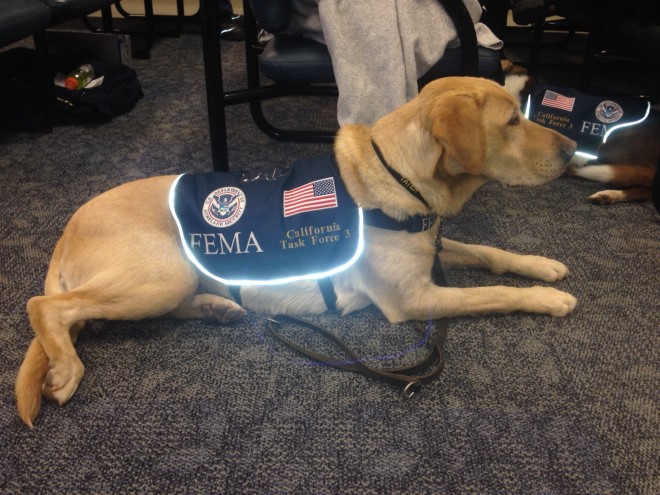 Tater in Uniform
Tim and Elise are also the co-founders of The Monkey Tail Ranch, a non-profit organization where they train service dogs to help those living with autism, post-traumatic stress, and other disorders that can benefit from having a service animal.
Nothing cuter than a puppy in uniform: Future service dogs in training
I didn't know about autism service dogs until until I got to know Tim and Elise, and every time I hear updates about how the Monkey Tail service dogs have changed lives, I often find myself moved to tears.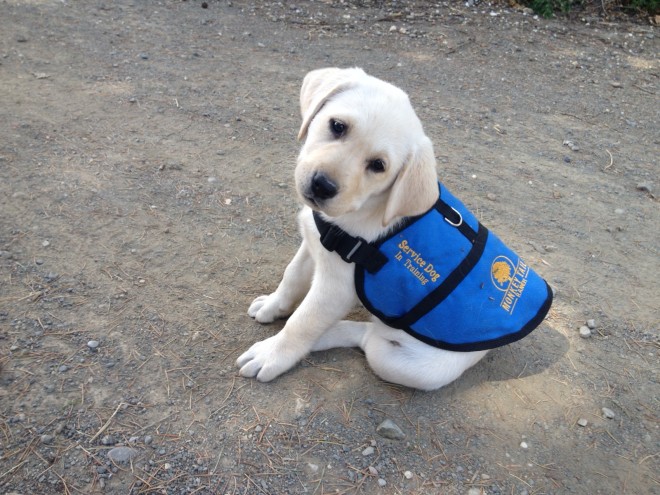 First time in uniform: 9 week old Bailey, a future autism service dog
If you know of anyone who might benefit from an autism service dog, I highly recommend checking out The Monkey Tail Ranch. I cannot speak highly enough of Elise and Tim's commitment to dog training– be it their own FEMA search and Rescue Dogs,  service dogs for austim, and family dogs.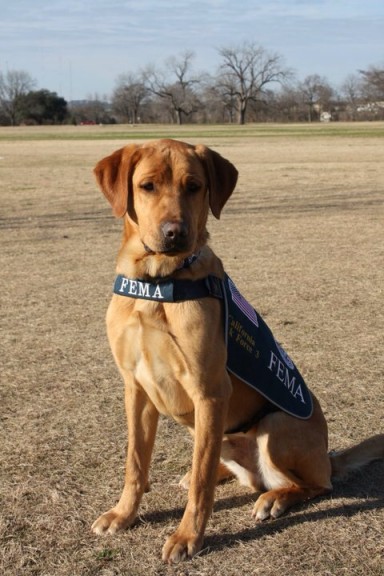 Lupin the FEMA Search and Rescue dog looking very handsome in uniform
Tim is also a full time firefighter, and while Firemen a reputation for looking fine in uniform, I don't think he'd be insulted knowing that Tater and Lupin kind of steal the show. I'm grateful Elise and Tim train family dogs, too, like our Zeppelin. Zepp is an Instadog and won't be officially home with us until he is fully trained this summer.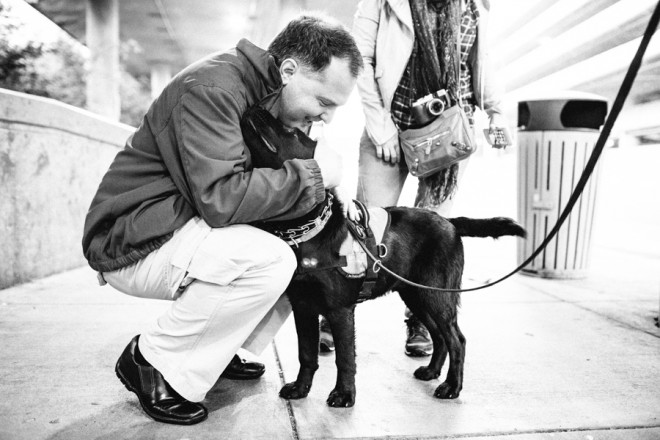 Zeppelin is proudly being trained by k9 Training Concepts
Above Photo Credit: Rebecca Adler Rotenberg
The Monkey Tail Ranch is located in Silicon Valley in Hollister, California.
The photos in this post are courtesy of the Monkey Tail Ranch and Rebecca Adler Rotenberg. Much thanks to Tim, Elise, and Rebecca. Without them, this post would not be possible.