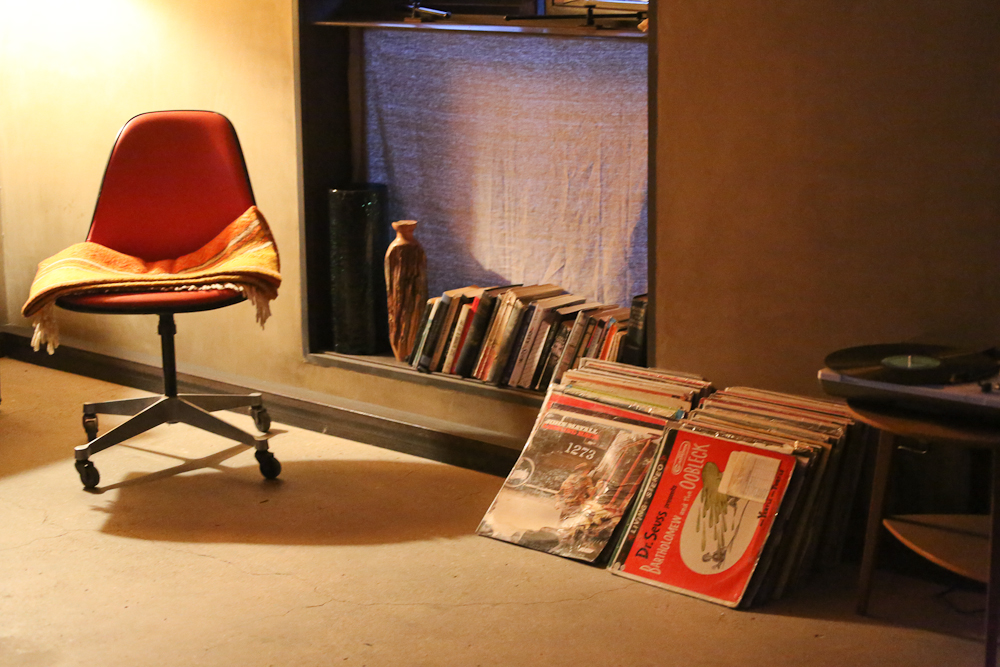 If the Bates Motel had a funky, friendly hipster cousin in the desert, it would be the Mojave Sands Motel in Joshua Tree, California. There are only a few options for accomodations in this part of the Yucca Valley: you can pitch a tent and camp in the park, stay at a generic desert motel nearby, or do what the cool kids are doing: going east of the Ace Palm Springs and staying at the still-below-the-radar Mojave Sands.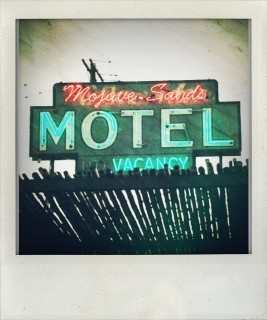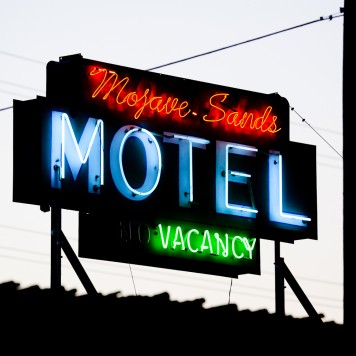 Neon signage of The Mojave Sands Motel can be viewed on 29 Palms Highway
Owner Blake Simpson, who used to live in Silver Lake, started transforming this desert motel on 29 Palms Highway in 2002. He  has rebuilt it to be a funky, shabby chic motel that feels like a bit of Silver Lake coolness in the desert.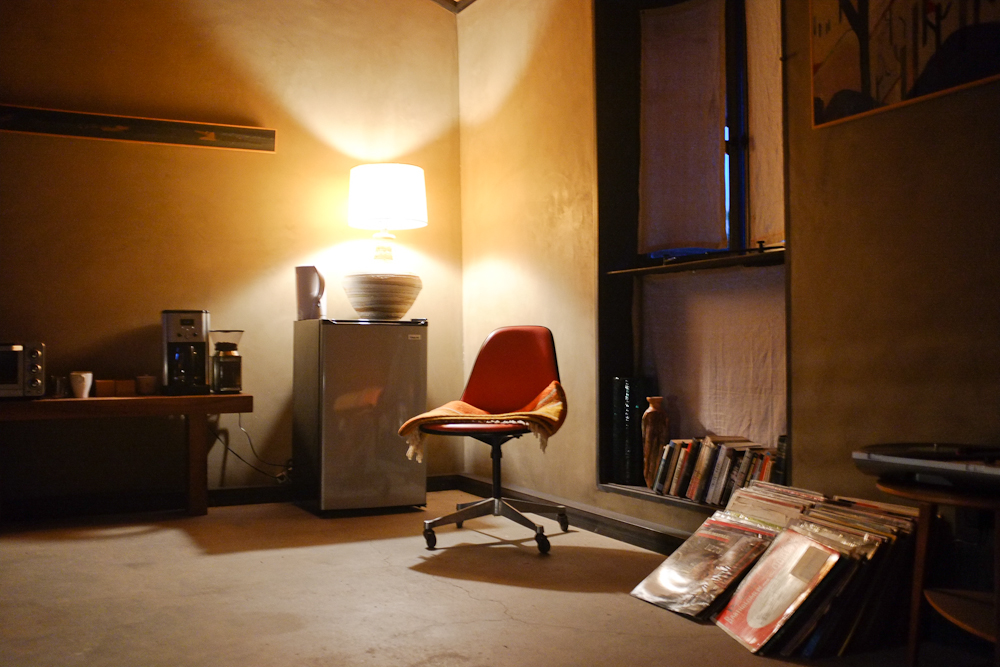 Interior of room 4 of The Mojave Sands, with coffeemaker and vinyl, it's not your average Joshua Tree Motel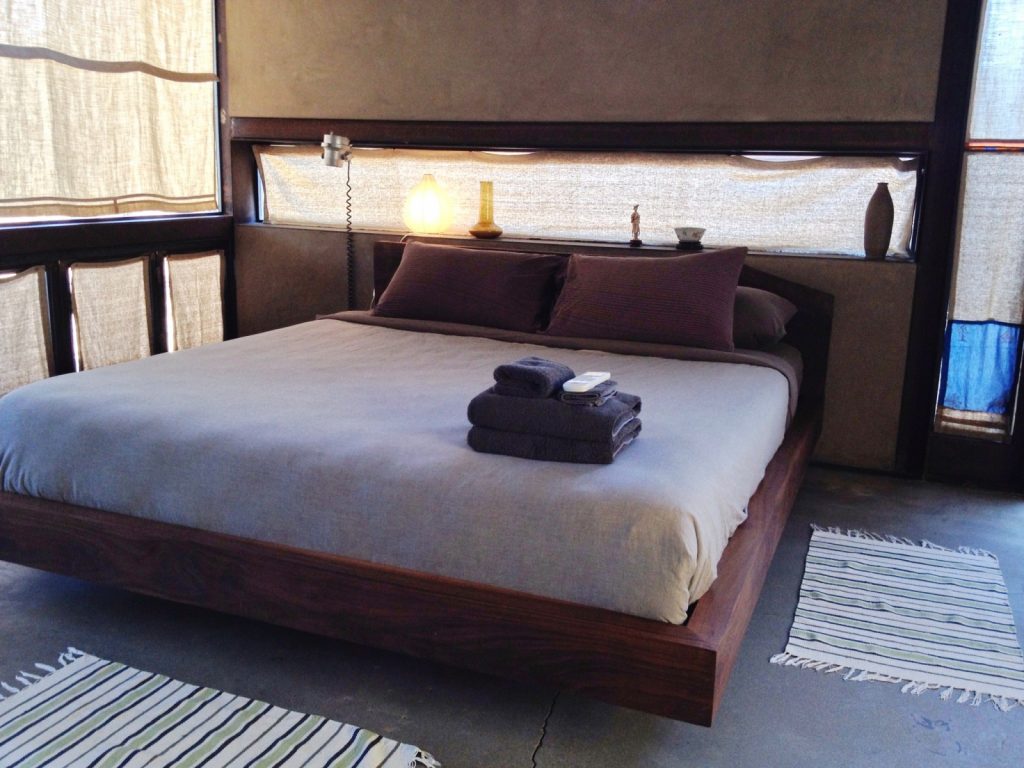 Not your average motel photos: the bed at the Mojave Sands Motel in Suite 5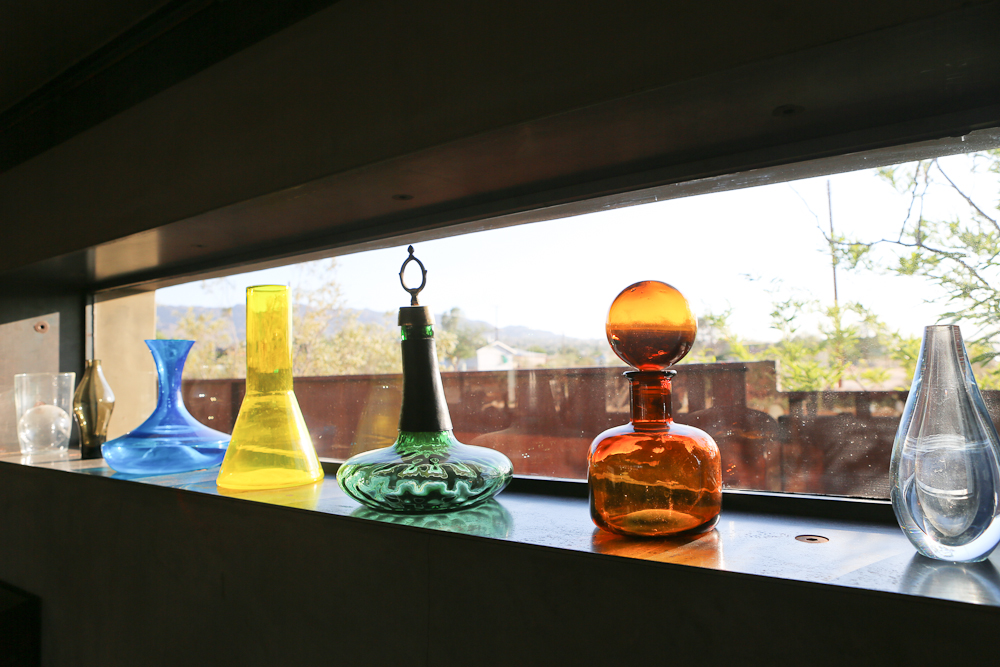 Glass bottle details in Suite 5 at the Mojave Sands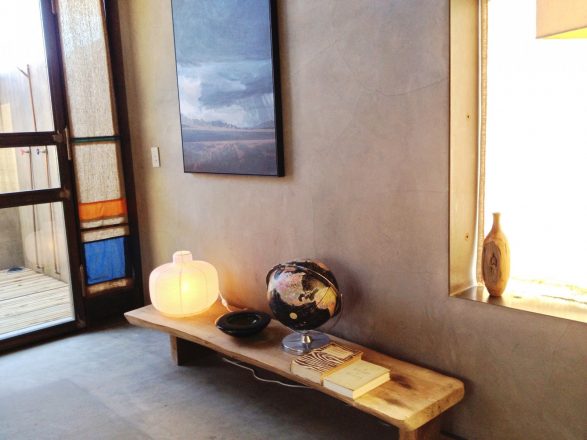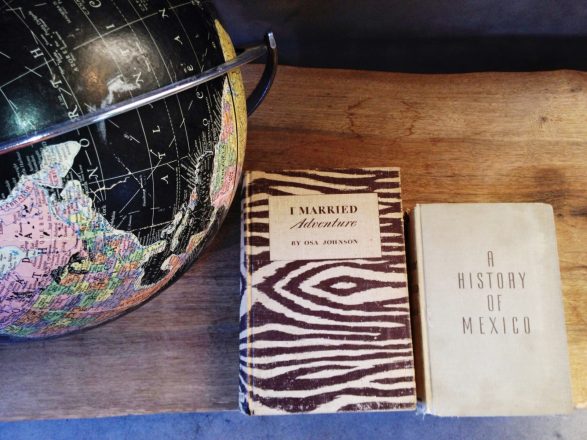 Thoughtful and cool details like vintage globes and an interesting books are in all the rooms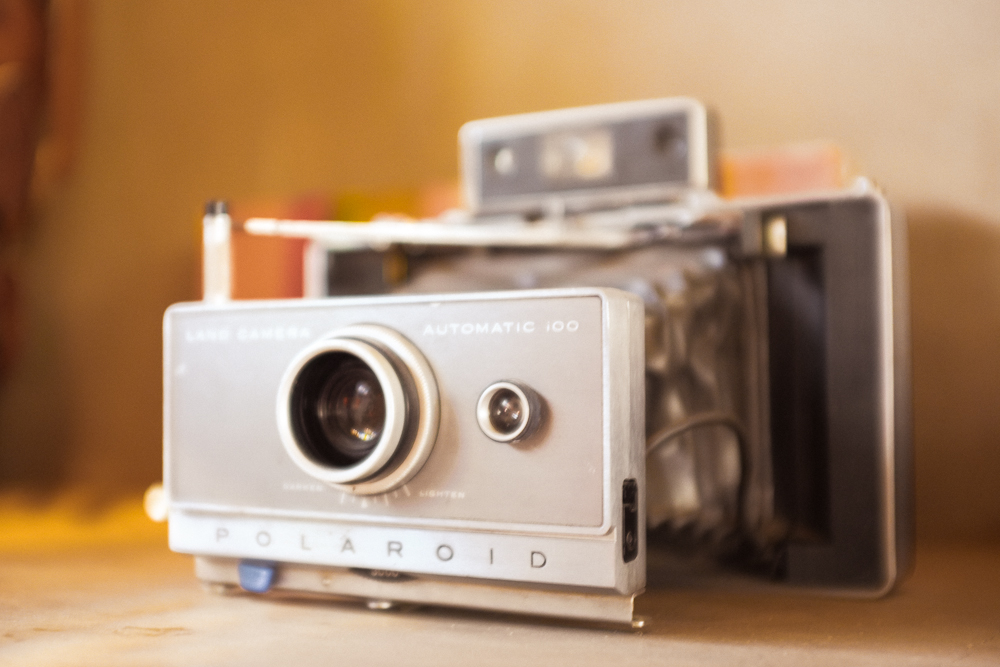 Funky old camera in room 5 at the Mojave Sands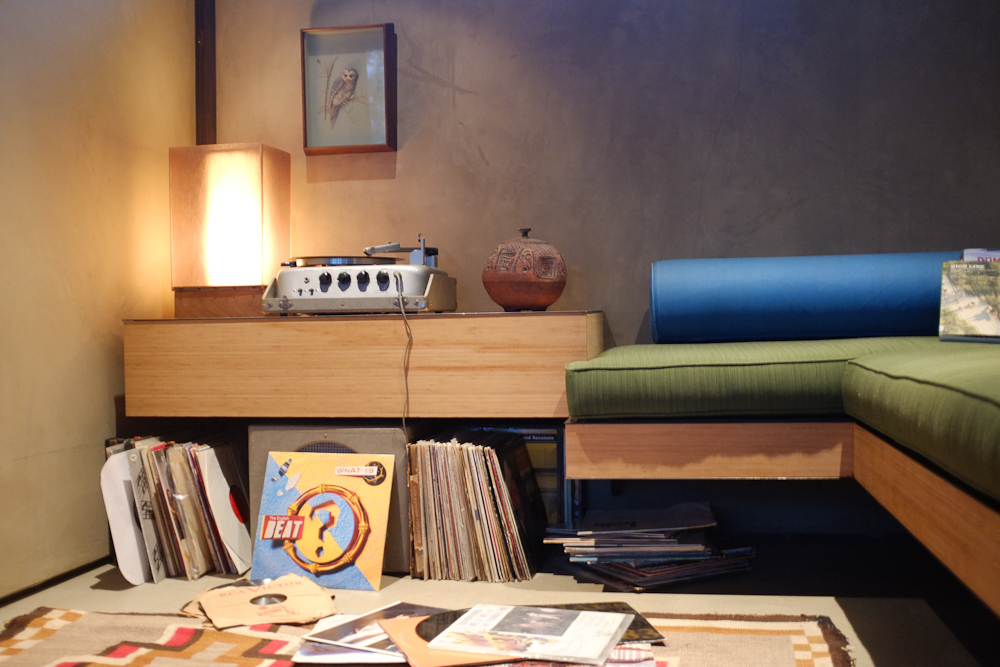 Turn tables and vinyl in every room at The Mojave Sands!

Blake, a former deejay, has put turntables and vintage vinyl in all the rooms. I was thrilled to find an eclectic mix including gems from Grandmaster Flash, The English Beat, Simon & Garfunkel and sitar virtuoso Ravi Shankar in my room (number 5, the "suite."). The two suites have a steam showers with essential oils to add a bit of spa like posh to the place. There are coffee makers and mini-fridges in each room and the Suite (room 5) has a kitchenette, outdoor shower and tub and a large patio area for entertaining.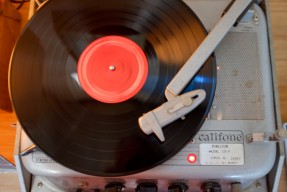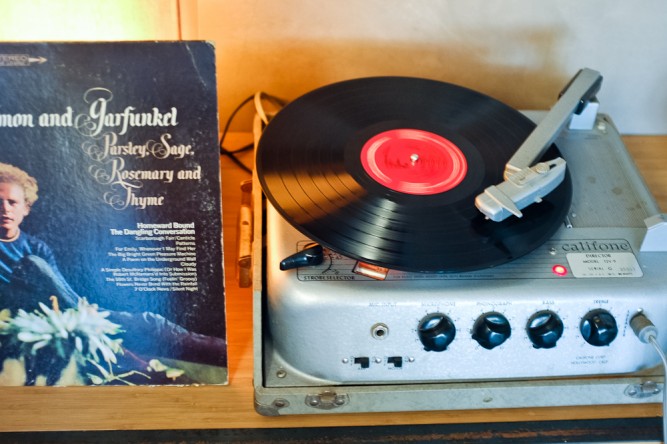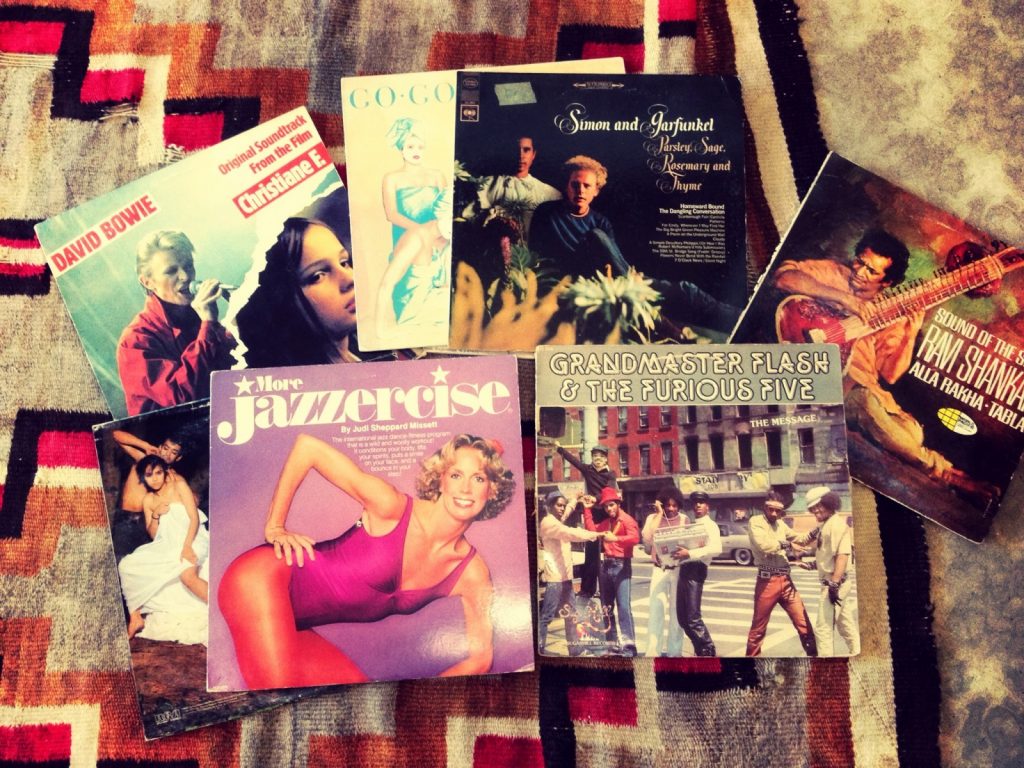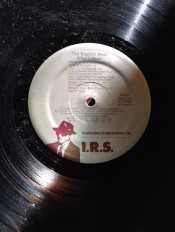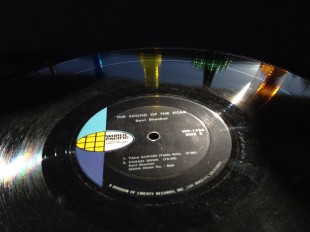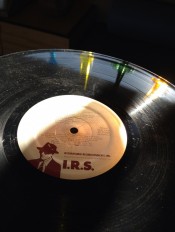 Don't get me started on Jazzercise- the first track was Arthur's Theme. I have no idea how you're supposed to get in shape swaying your arms to Christopher Cross.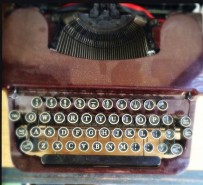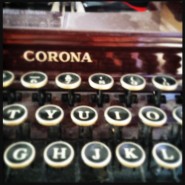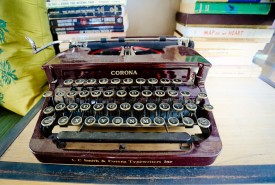 Vintage details like typewriters and old school globes are incorporated into the room design

While the layout is much like your average roadside motel, Simpson has a vision. He's building a communal kitchen in the back, and wants to add hipster trailers to rent and recording facilities. He's going to put in solar panels and take the place off the grid. He wants to raise chickens there, and add a cafe.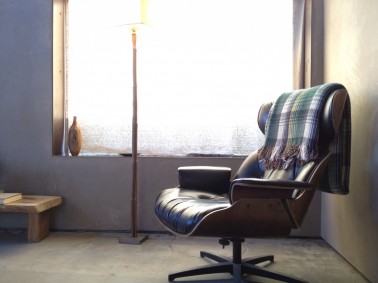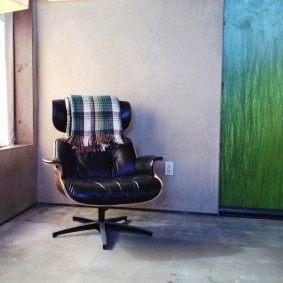 A mid-century modern chair in Room #5, Mojave Sands
The courtyard is makes it an open, welcoming place to mingle with other guests staying at the property. The property has been booked for few desert weddings this summer and I suspect it will become a a hot destination for them, with it's proximity to Joshua Tree National Park.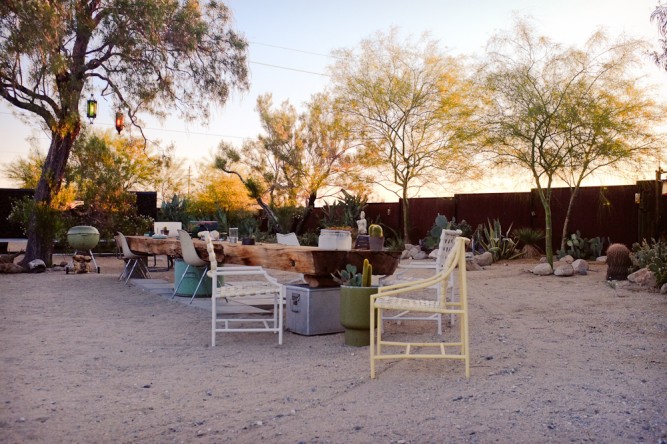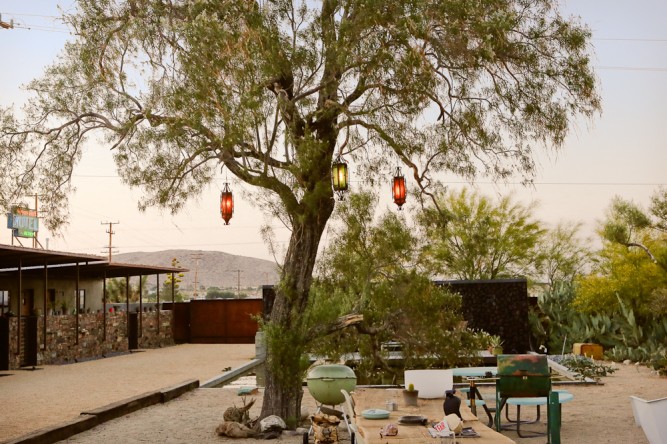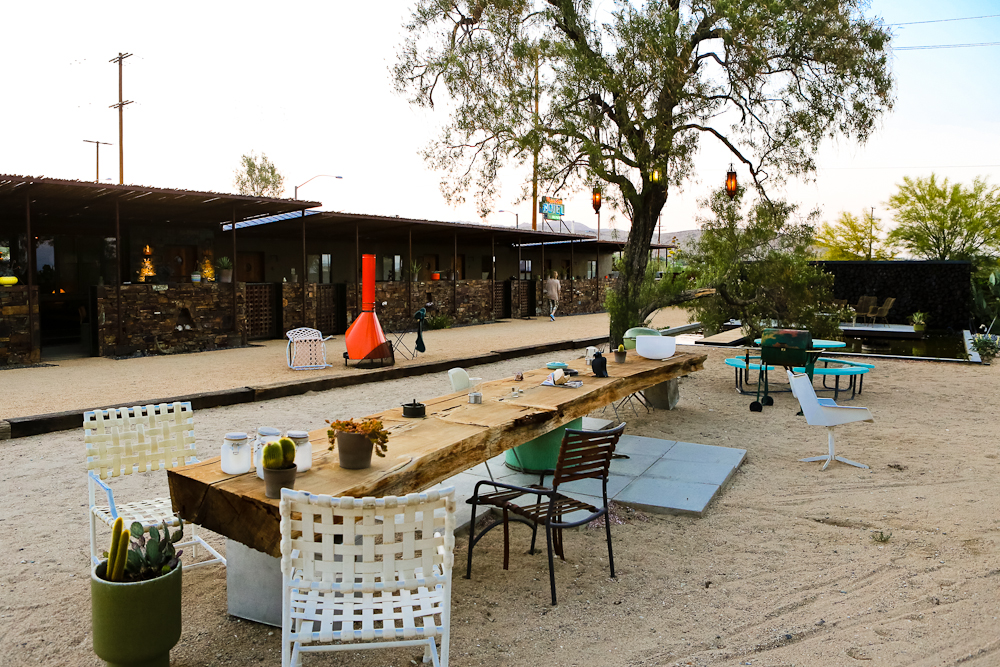 The communal table in the courtyard at the Mojave Sands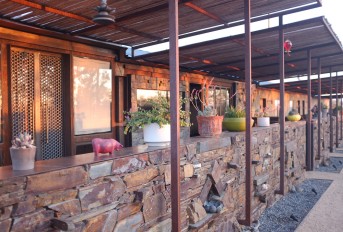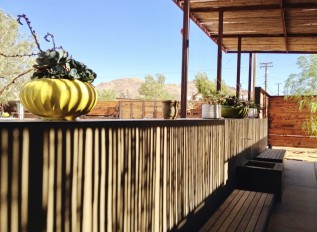 The outdoor patio area of Room 5, the suite, at this funky Joshua Tree motel
My only complaints about the place are the spotty wi-fi (which Blake went out of his way to fix). There is also a lack of signage directing you to the parking lot (Blake is going paint some arrows to help guests find the place. While I found these quirks a bit annoying, I believe they are actually intentional. Blake is a nice guy, but he wants to keep the Mojave Sands a bit off the beaten path.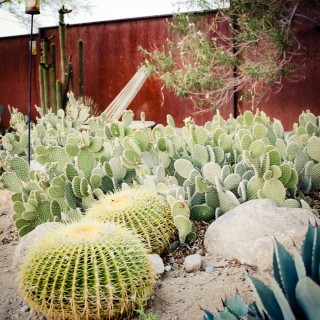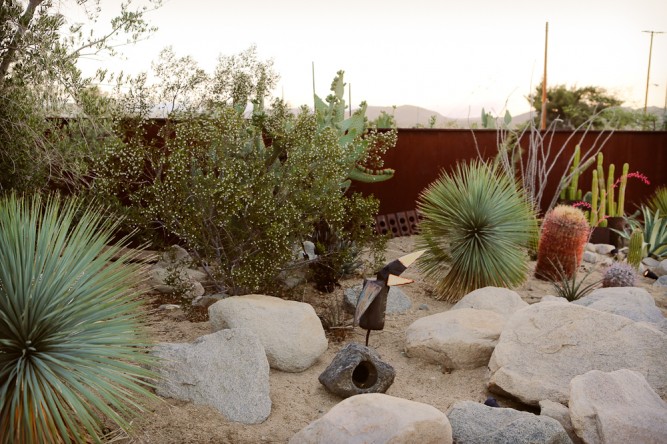 Mojave Sands desert garden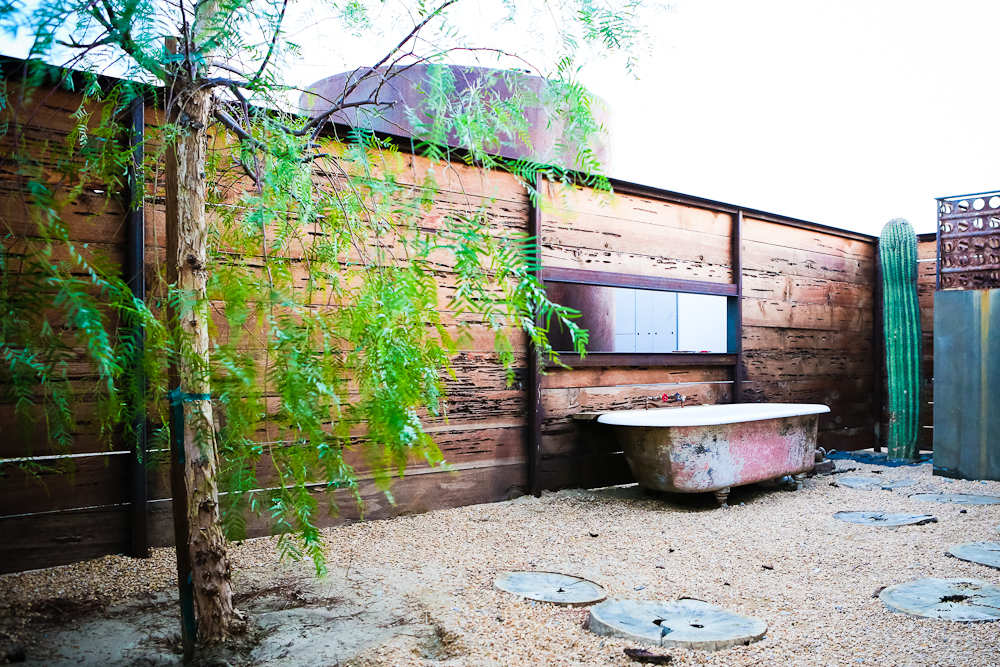 Mojave Sands – outdoor tub
Room rates start on the website from $200, with suites at $300 but Blake seems flexible- you might get a better rate if they aren't sold out, just by emailing him or giving him a call.
Mojave Sands Motel
62121 29 Palms Highway,
Joshua Tree, CA 92252
(cross street is Sunburst)
(760) 799-1603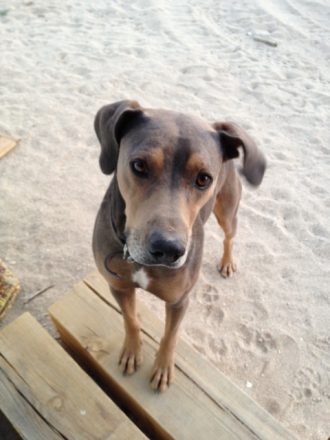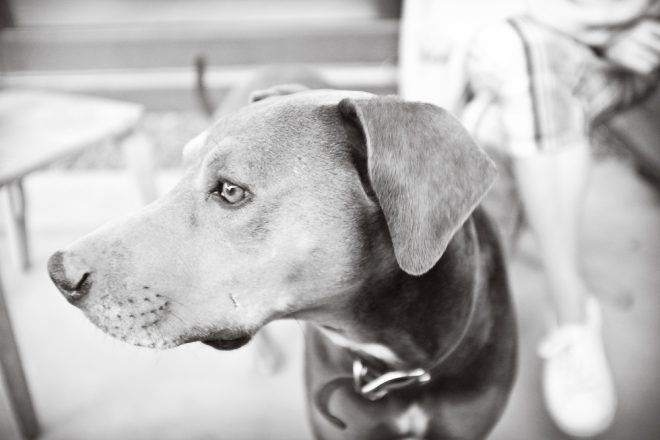 Scout, one of the Mojave Sands dogs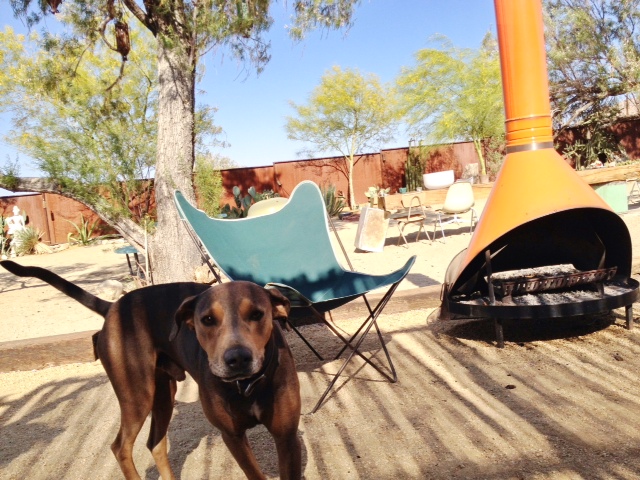 Agnes, one of the dogs on the greeting committee at The Mojave Sands Motel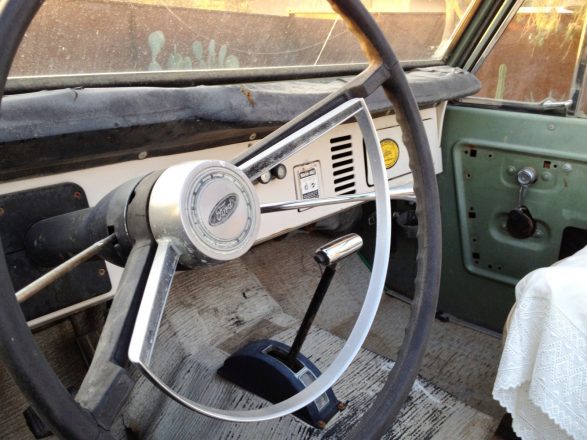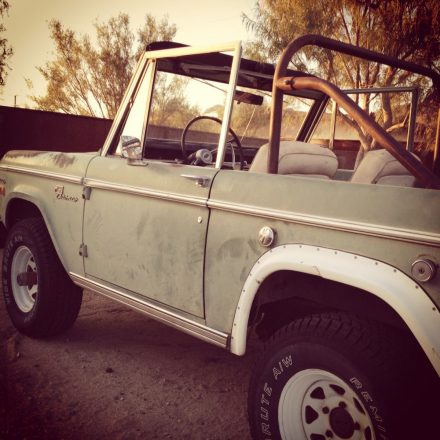 The Owner's desert ride, Mojave Sands (mobile photography)