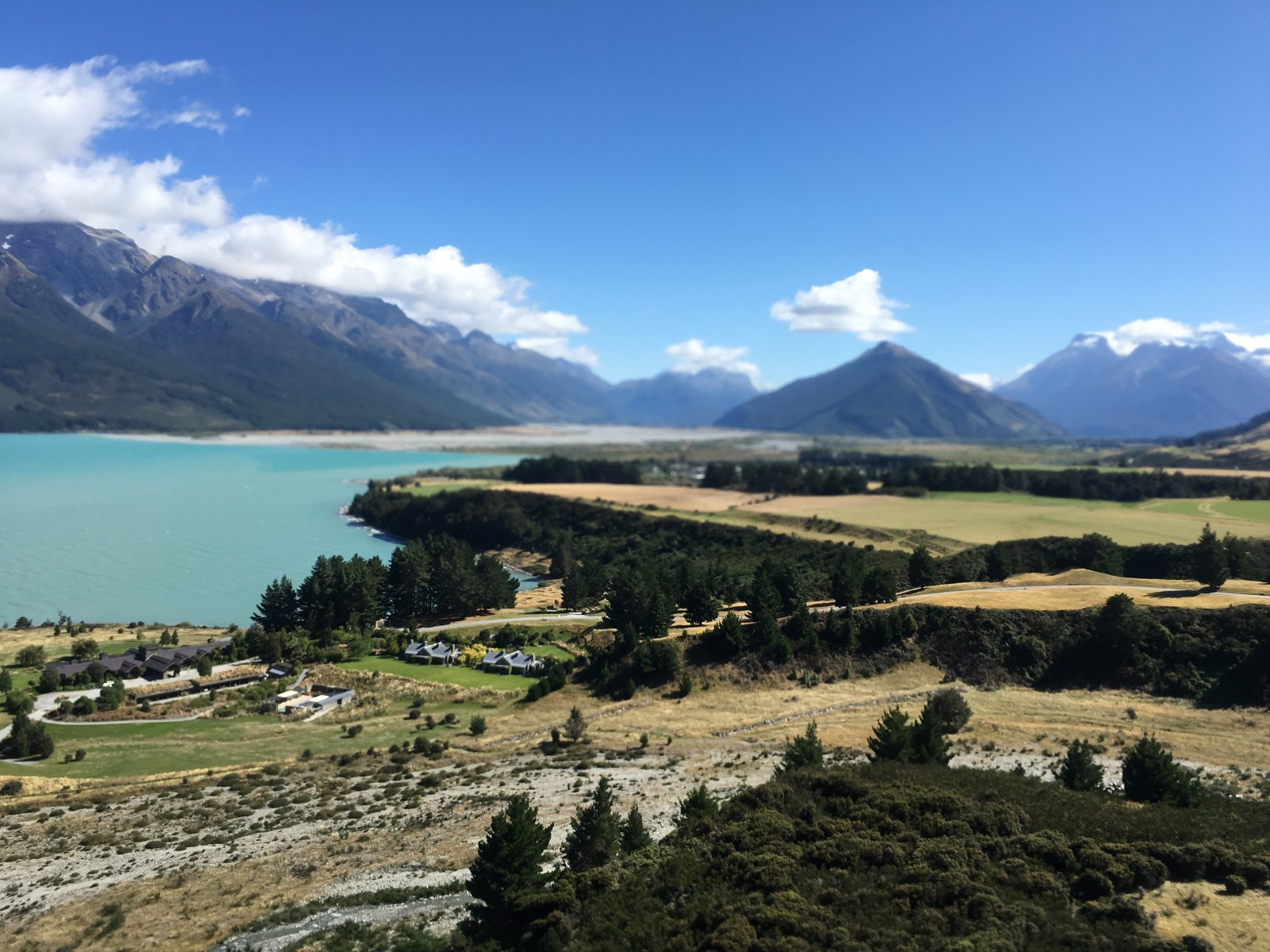 The view of Glenorchy from lift off  
If you're looking for things to do in Queenstown, New Zealand and bungy jumping isn't your style, I highly recommend taking a scenic helicopter flight to Milford Sound with Heli Glenorchy. This was the highlight of my recent trip to New Zeland's South Island.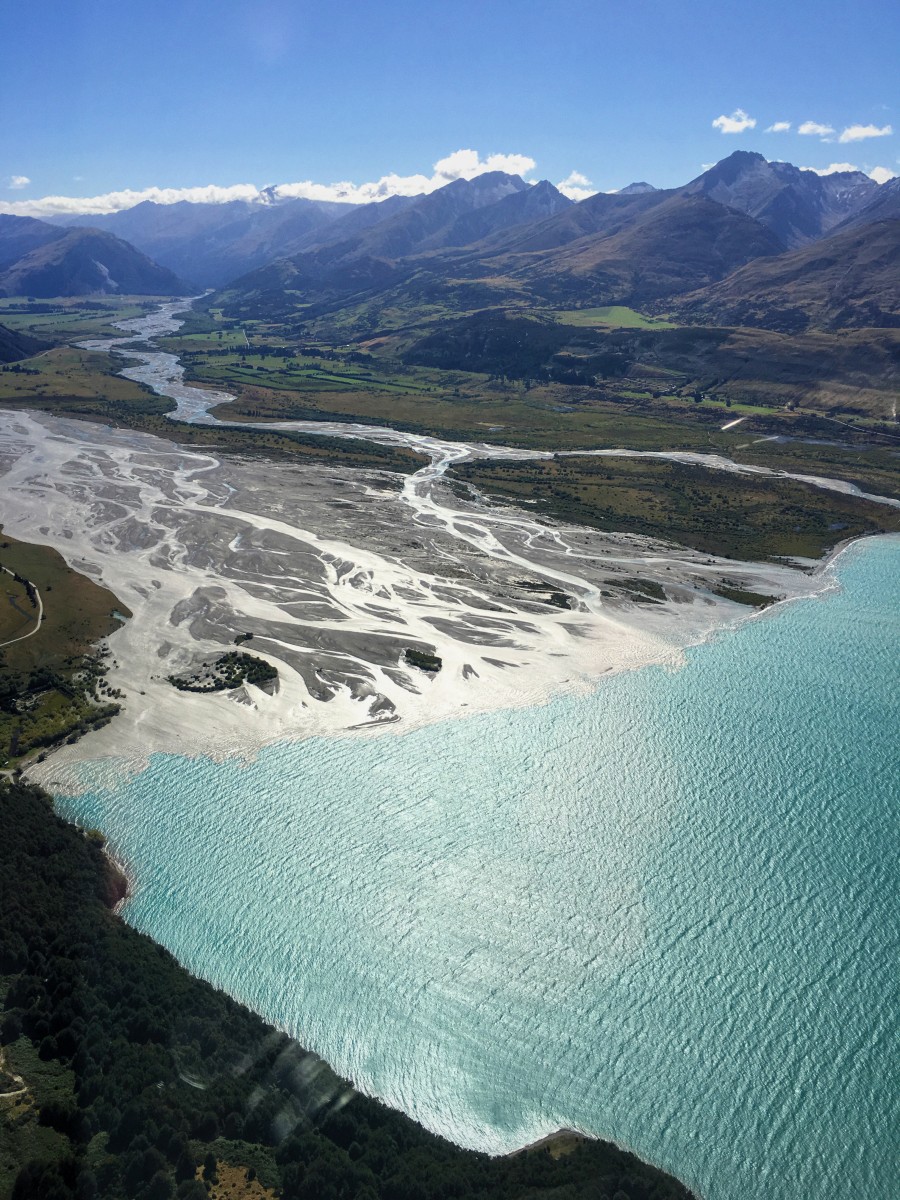 The Dart and Reese rivers meet Lake Wakatipu
The weather has to be on your side. Too much wind can make for a choppy and unpleasant flight. After two days of delays and time push backs, I was finally able to take the scenic flight to Milford Sound with pilot Mark Hollows.
Taking off from the Glenorchy helipad video
Despite his chill Kiwi attitude, Hollows is a seasoned pilot who knows Milford Sound and Fiordland National Park like the back of his hand. With decades of also piloting experience, Hollows also sometimes flies helicopters from the Seattle area into Alaska. He provided a smooth and safe journey and convinced me I want to be a helicopter pilot in my next life.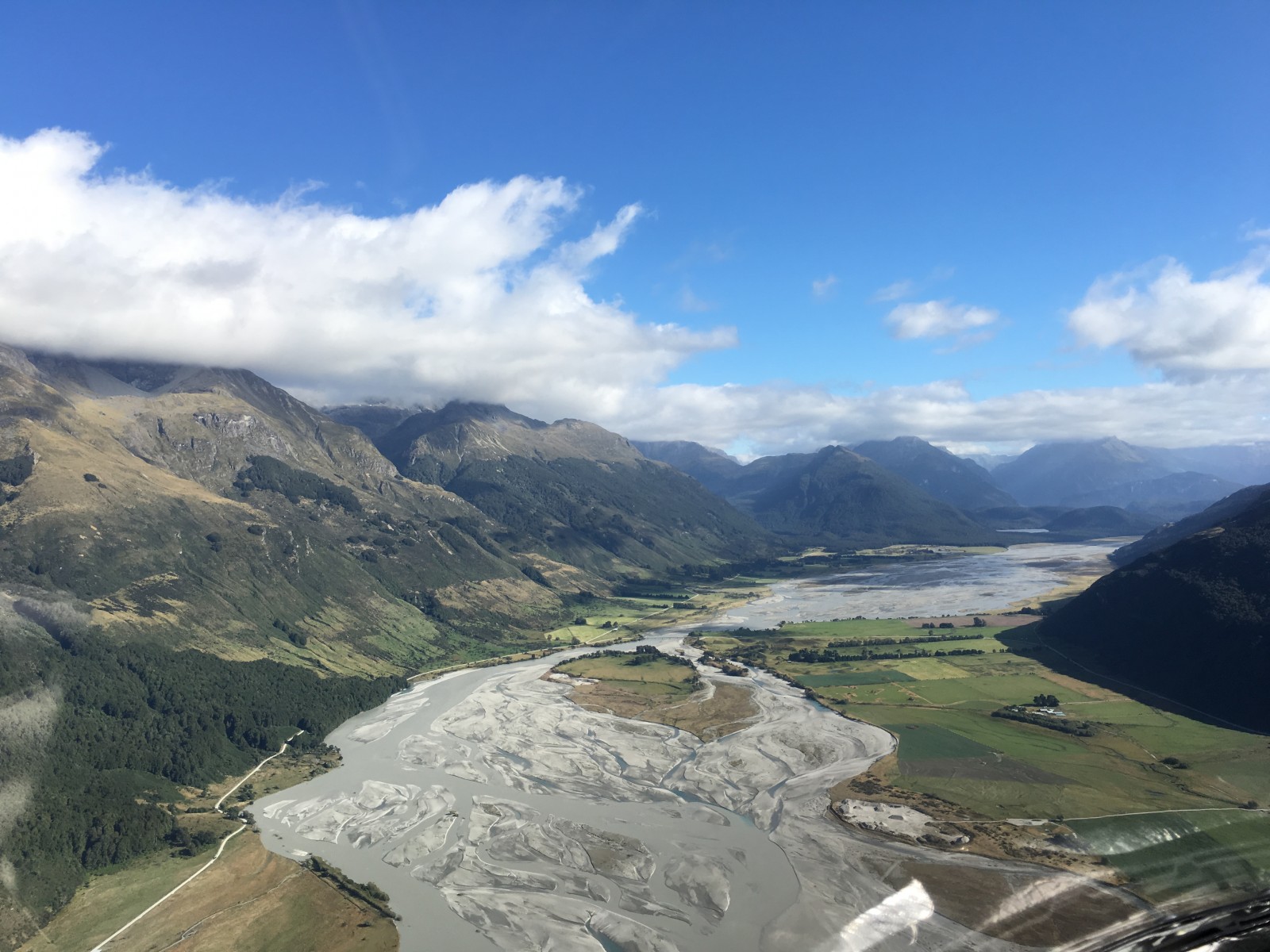 The Real Middle Earth, as seen from a helicopter
I'm a bit of an aviation geek and now helicopters are my new favorite form of transportation. Why? Check out these stunning views!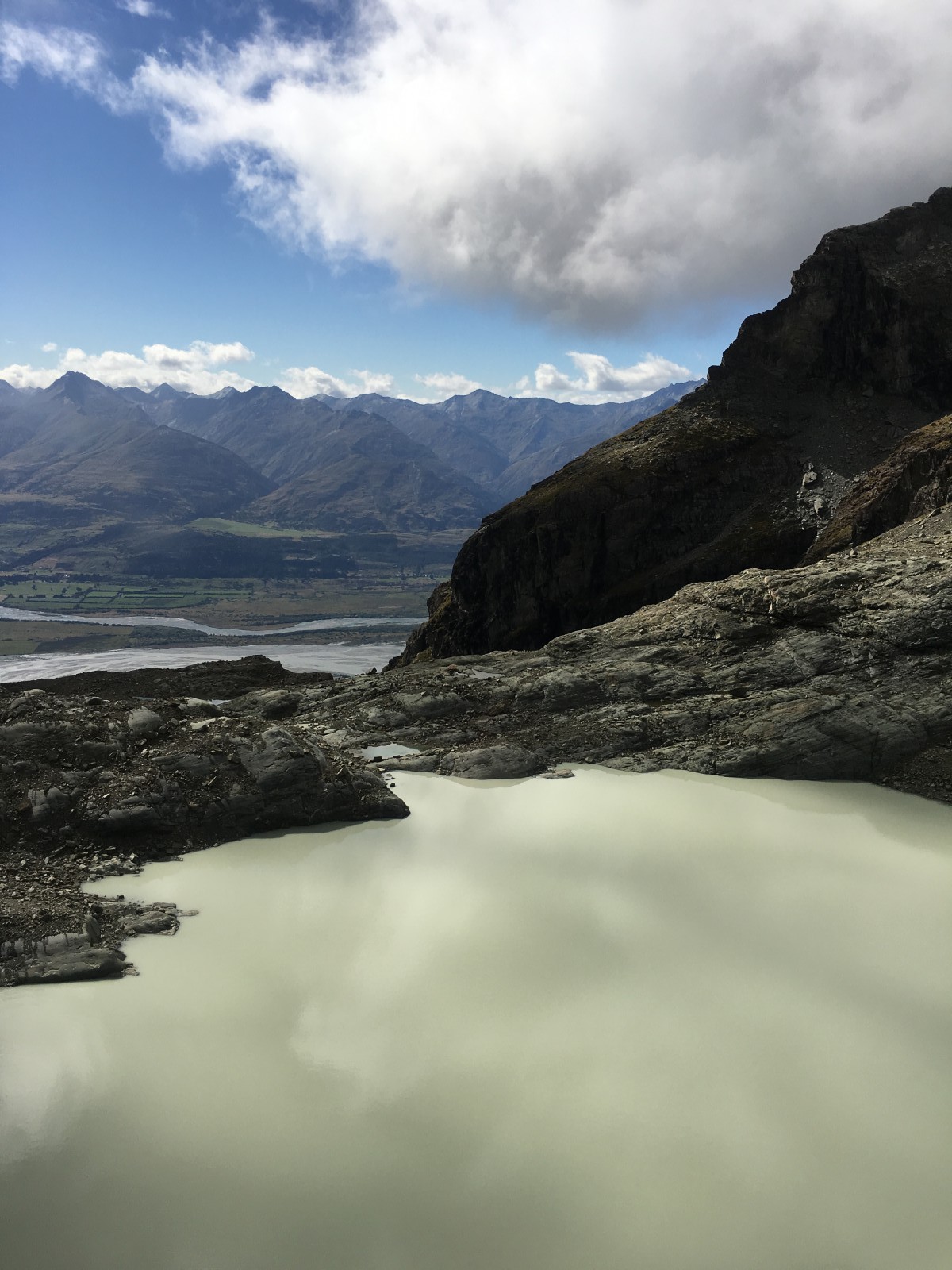 A lake in the Fiordland with the Rees River in the background
 If you are planning a trip to Queenstown and looking for a luxury tour, I cannot recommend a scenic helicopter tour highly enough. It's an adrenaline rush without bungee cords. If you are photographer, the aerial views are incredible.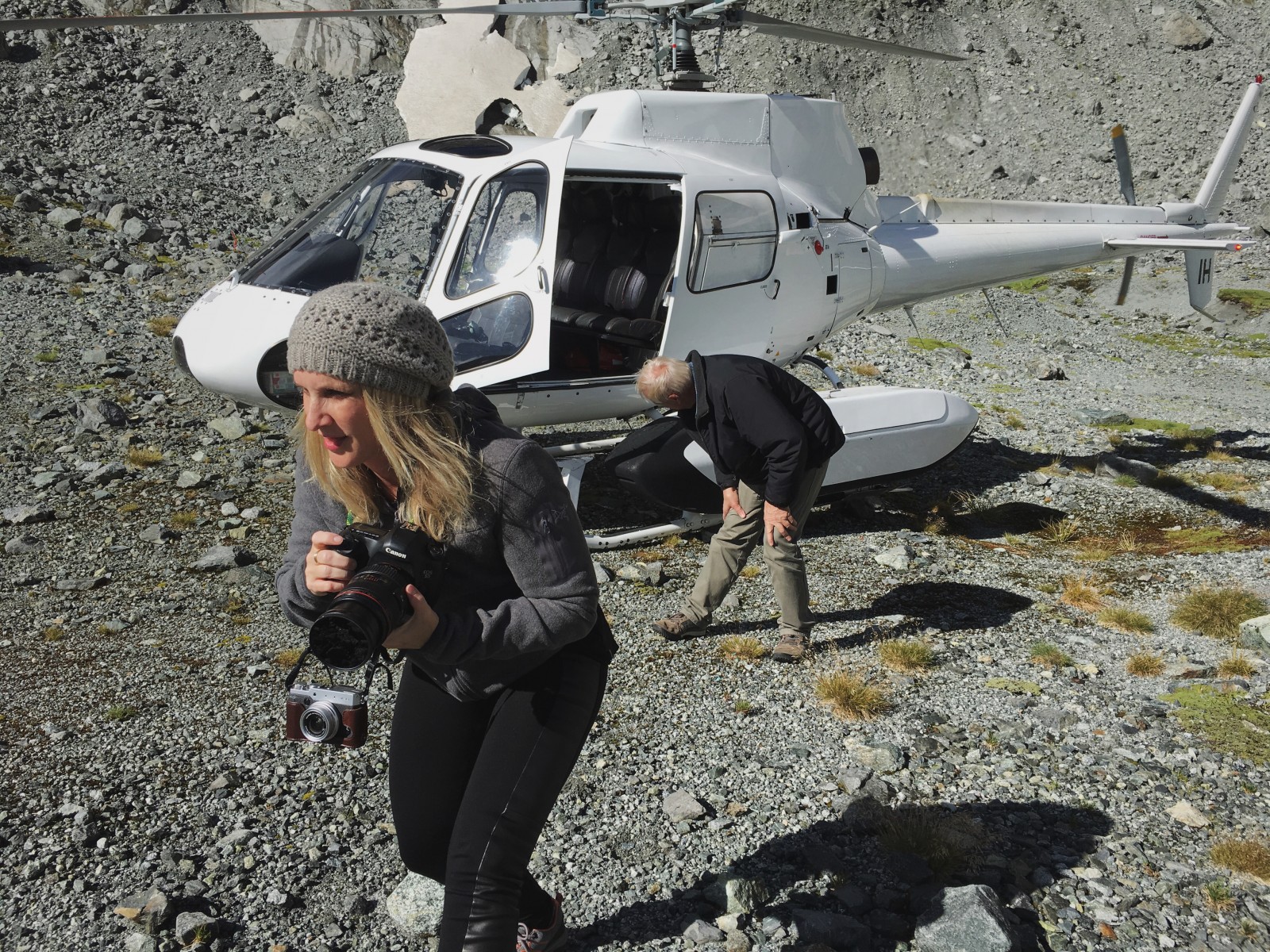 Here I am exiting the helicopter to explore the Fiordland
Weather permitting, you can add on things like a glacier and snow landing to your scenic tour. These extras are all weather dependent– much of the snow had melted so our snow landing was a bit rockier than it would have been during cooler weather. I'm not complaining!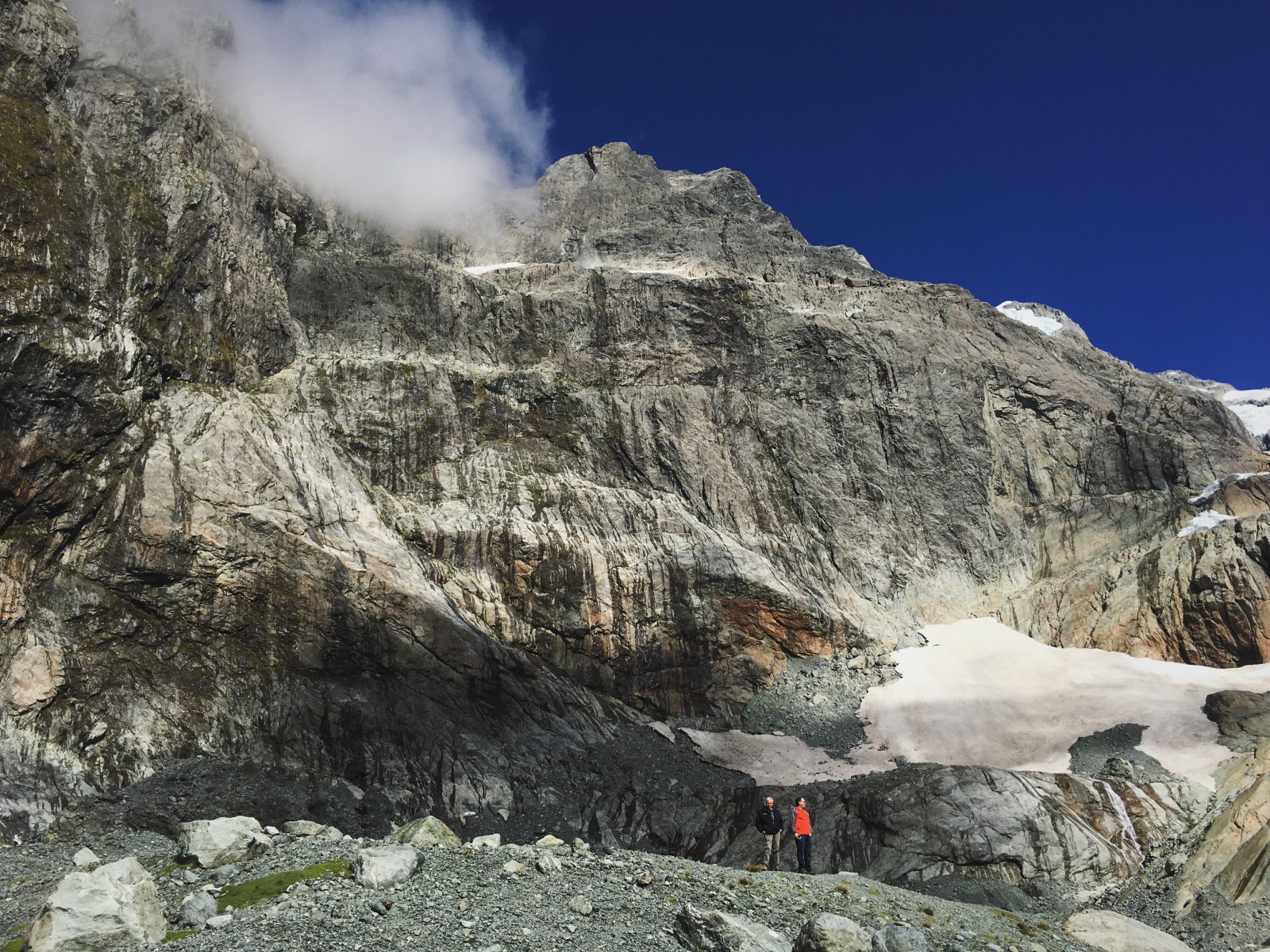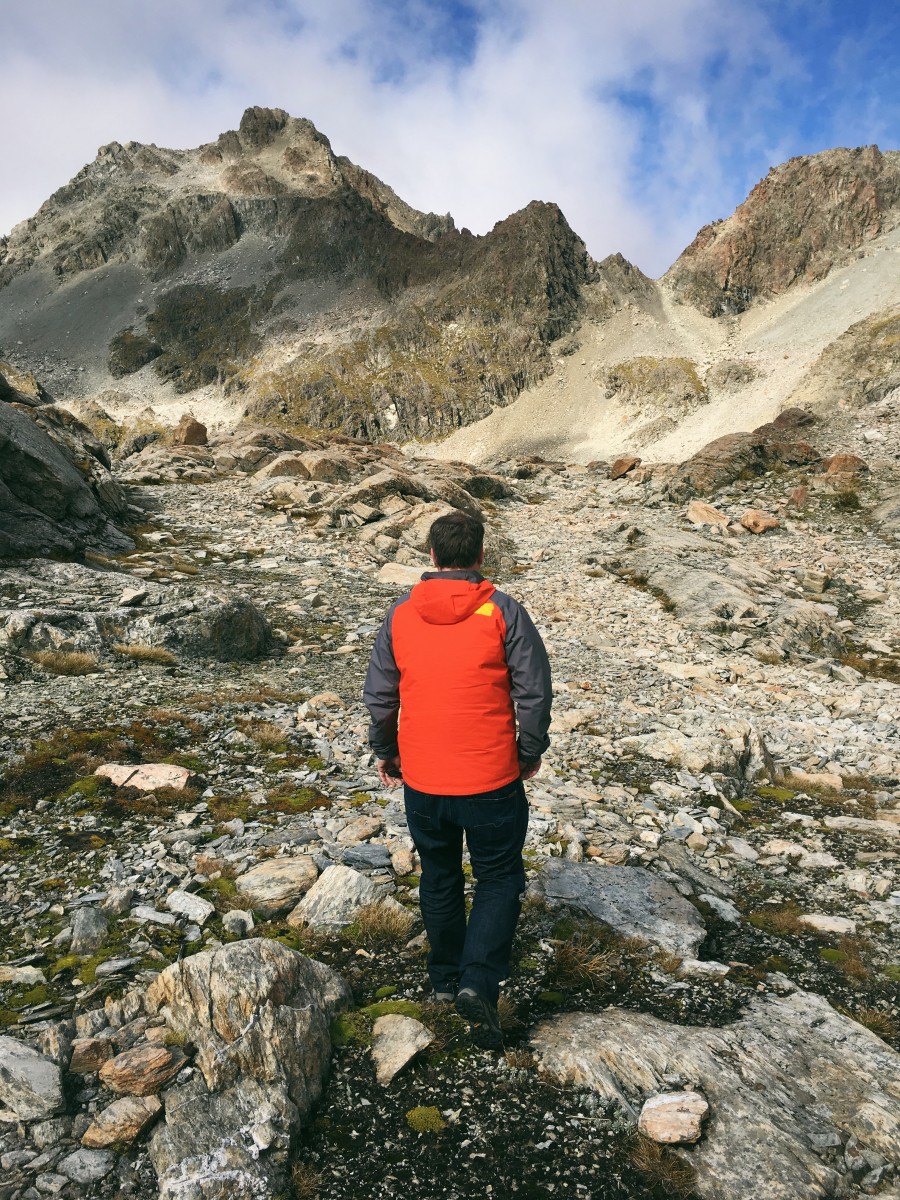 Exploring the Fiordland
It's incredible to have such an intimate experience among the clouds in such a dramatic and gorgeous setting.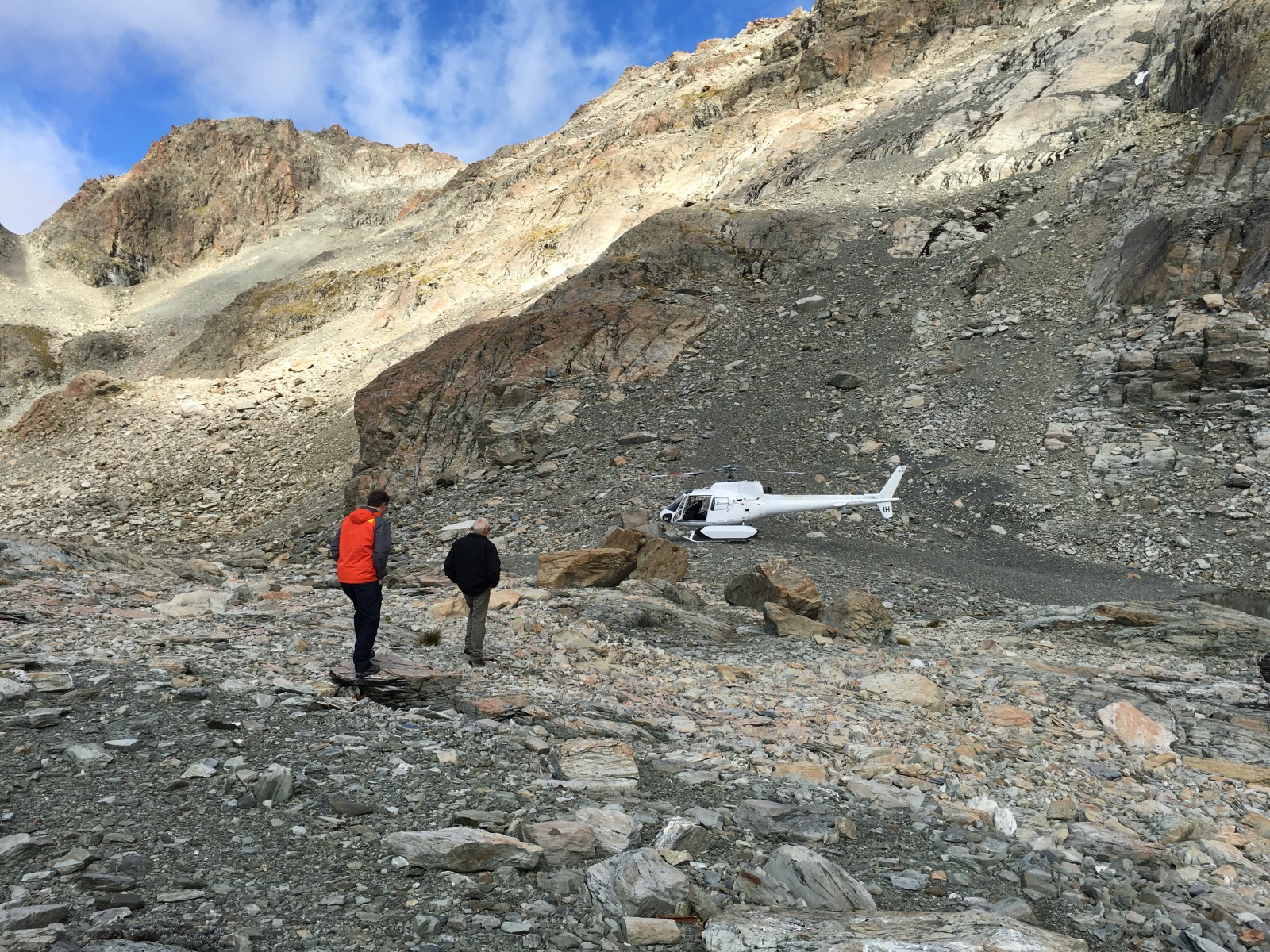 Helicopters can land just about anywhere
The blue skies, the glaciers, the lakes… it's nature at it's most pristine. I can't think of anything else more deserving of the tourism board's "Pure New Zealand" description and #purenewzealand hashtag.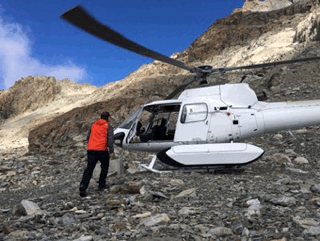 Whirlybird goodness GIF
I was blown away by the landscape. Glaciers melting into small pools, clouds and bright blue skies were everywhere.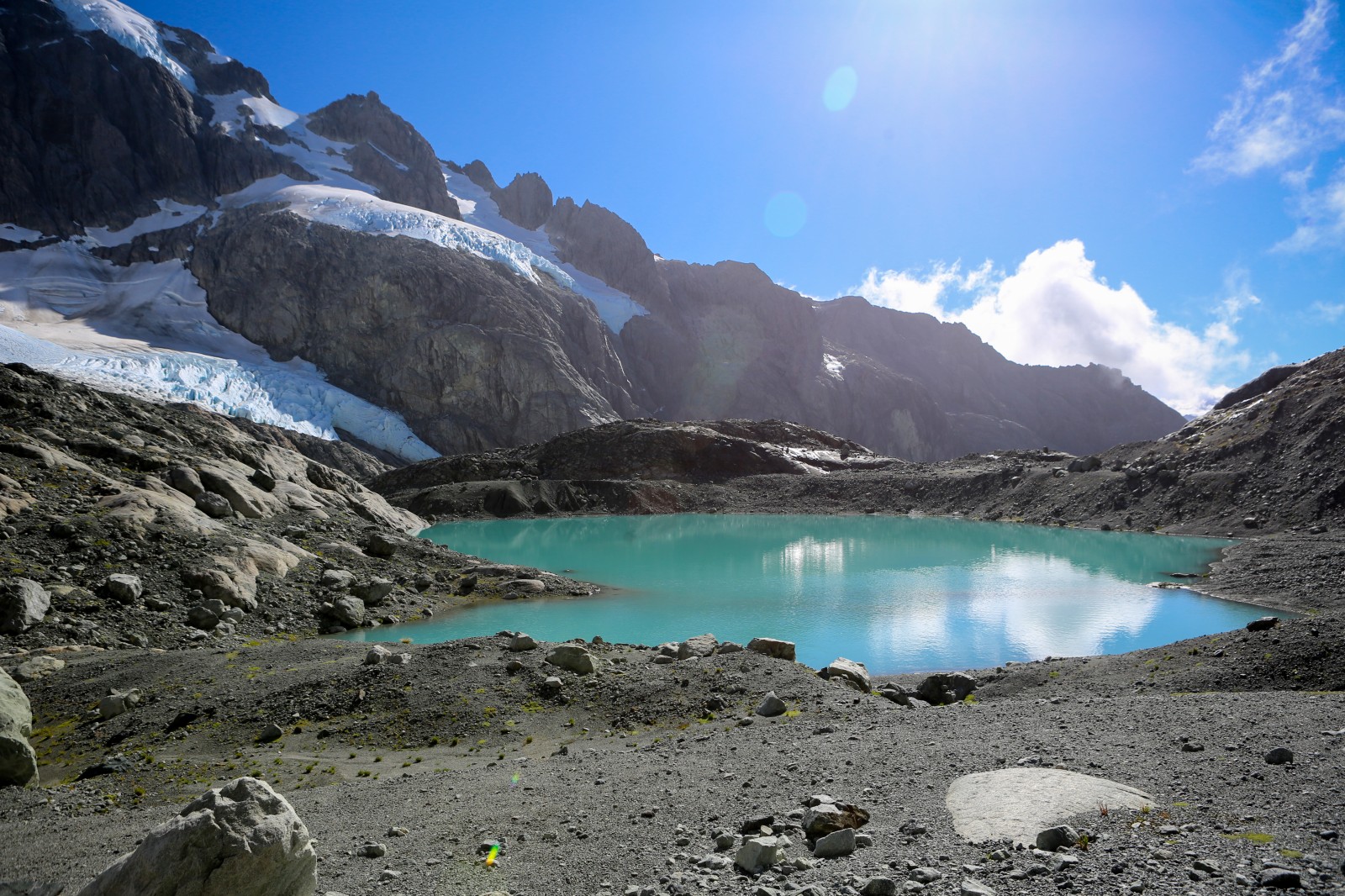 Where a glacier becomes a lake near Milford Sound
The rocks were covered with patches of moss when they weren't capped with snow.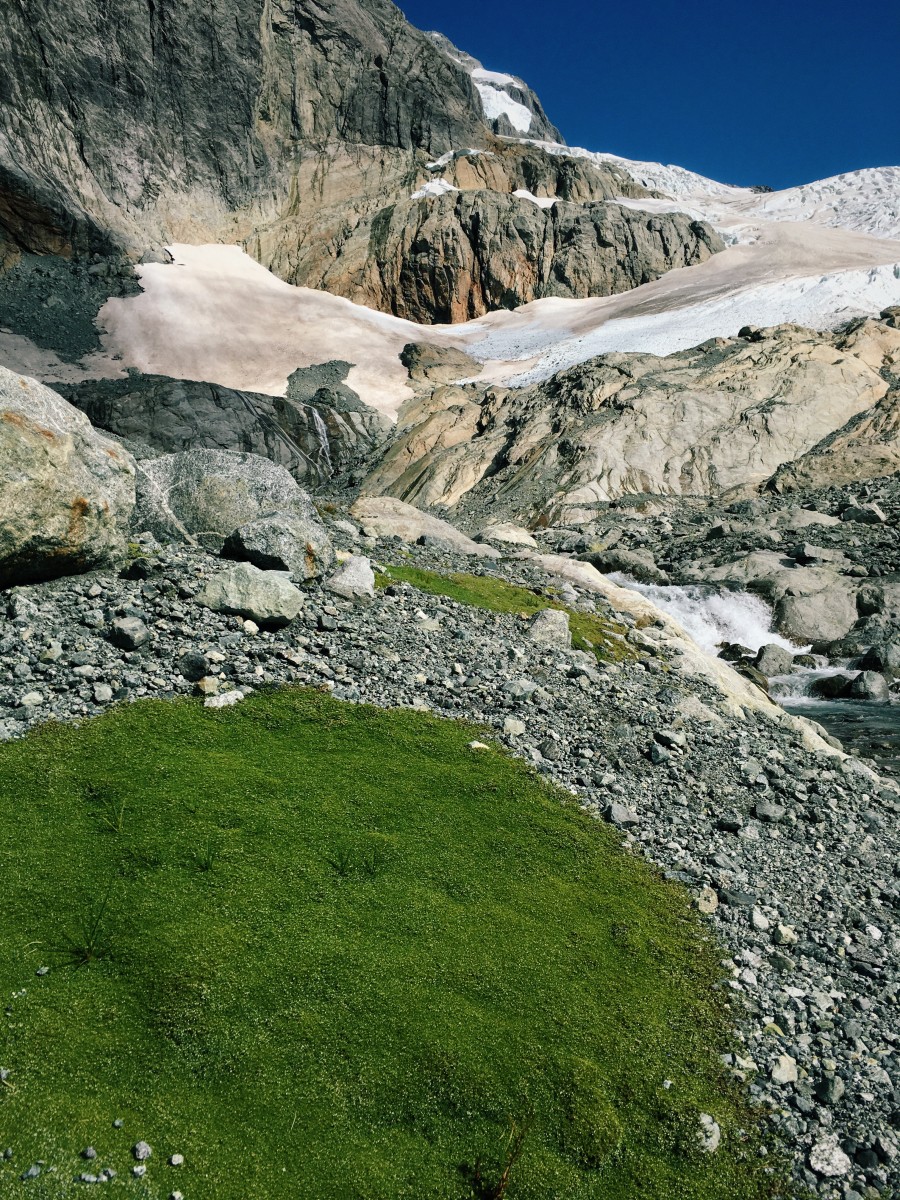 Moss, rocks, and glacier
This is part of the planet you can't easily reach by hiking.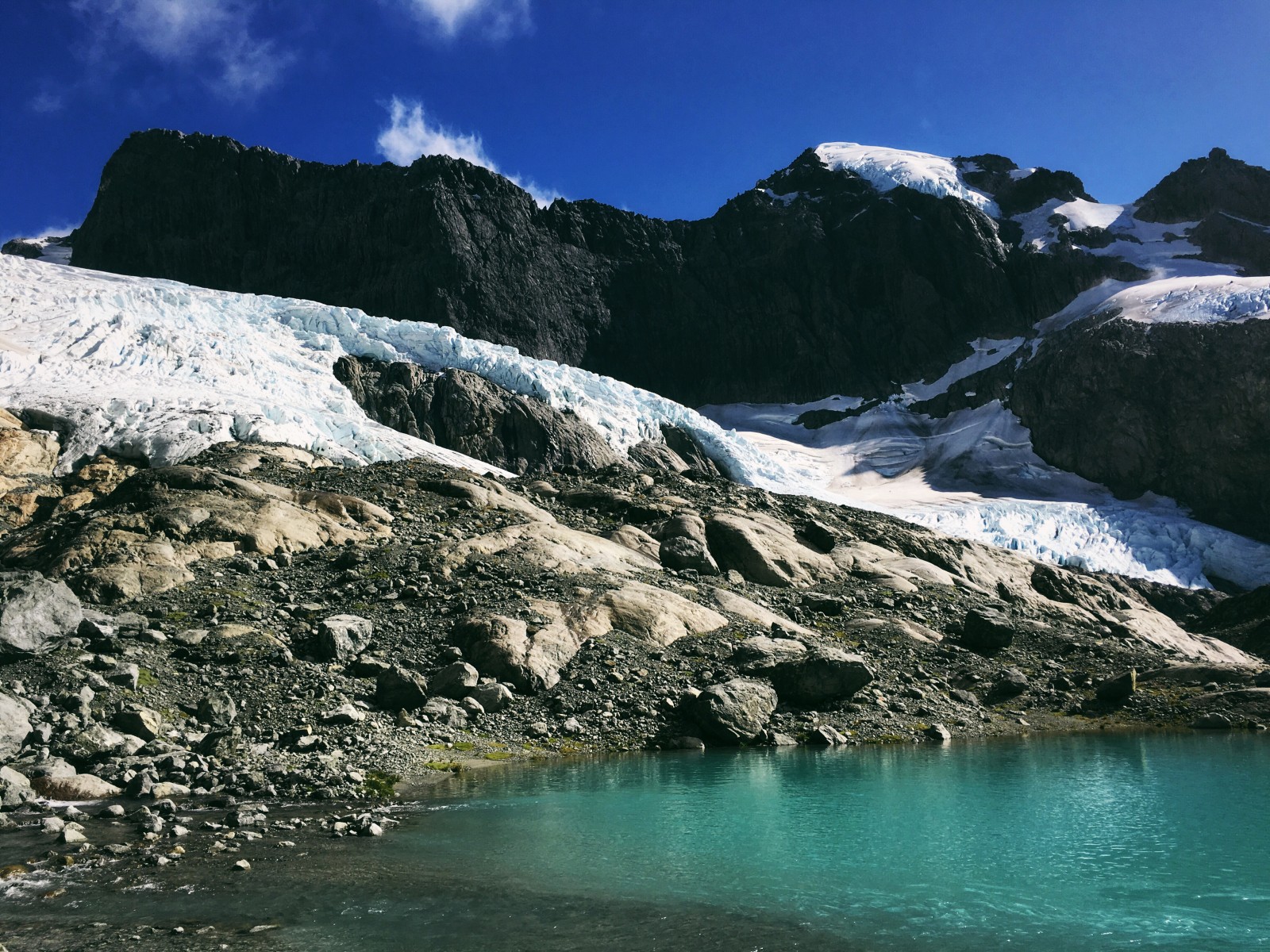 I love the graphic nature of the landscape
While I had some photographic issues with reflections in the windows, I have since learned from fellow photographers you ideally want a "doors off" flight for the best images.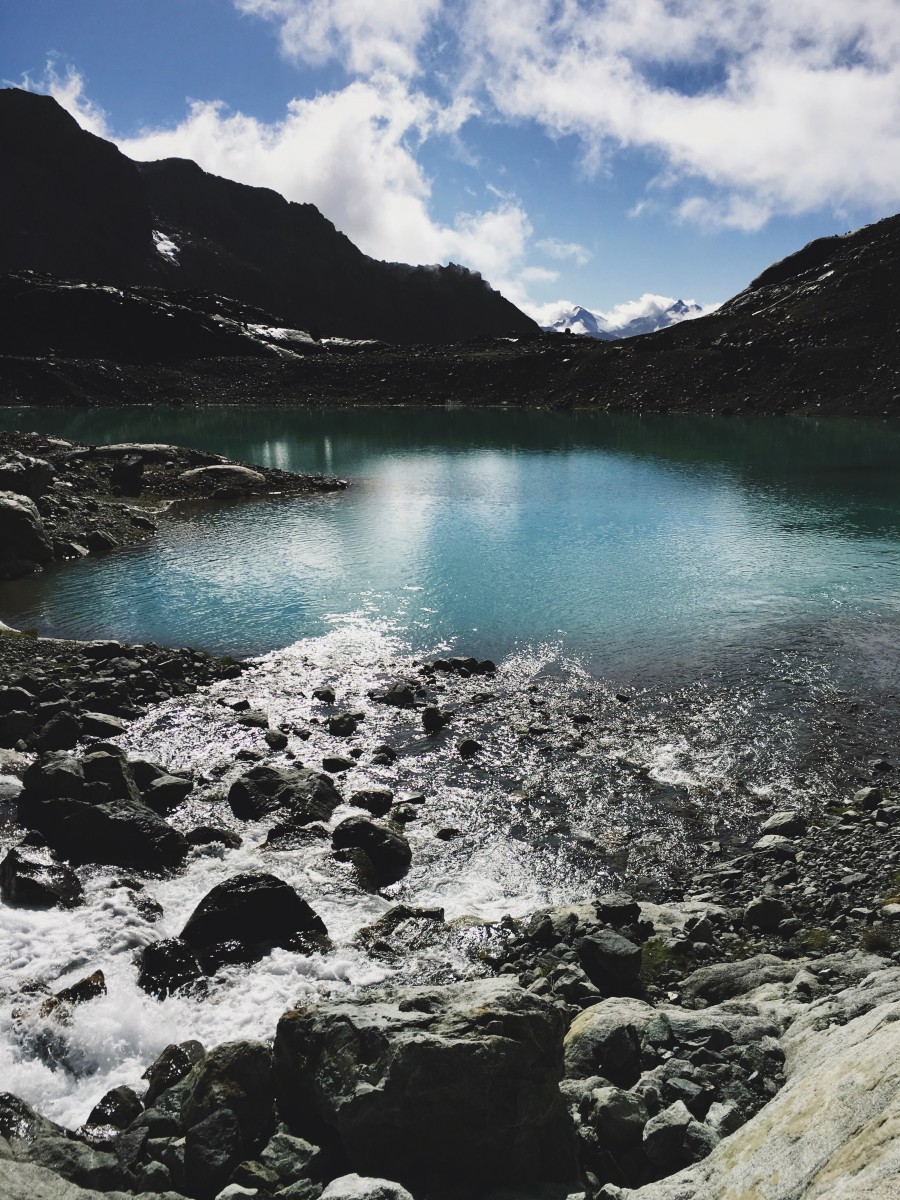 Glacier melt turns into rapids near Milford Sound
I'm not sure if Heli Glenorchy offers a doors off option, but I'm still thrilled with the photos I got during this flight.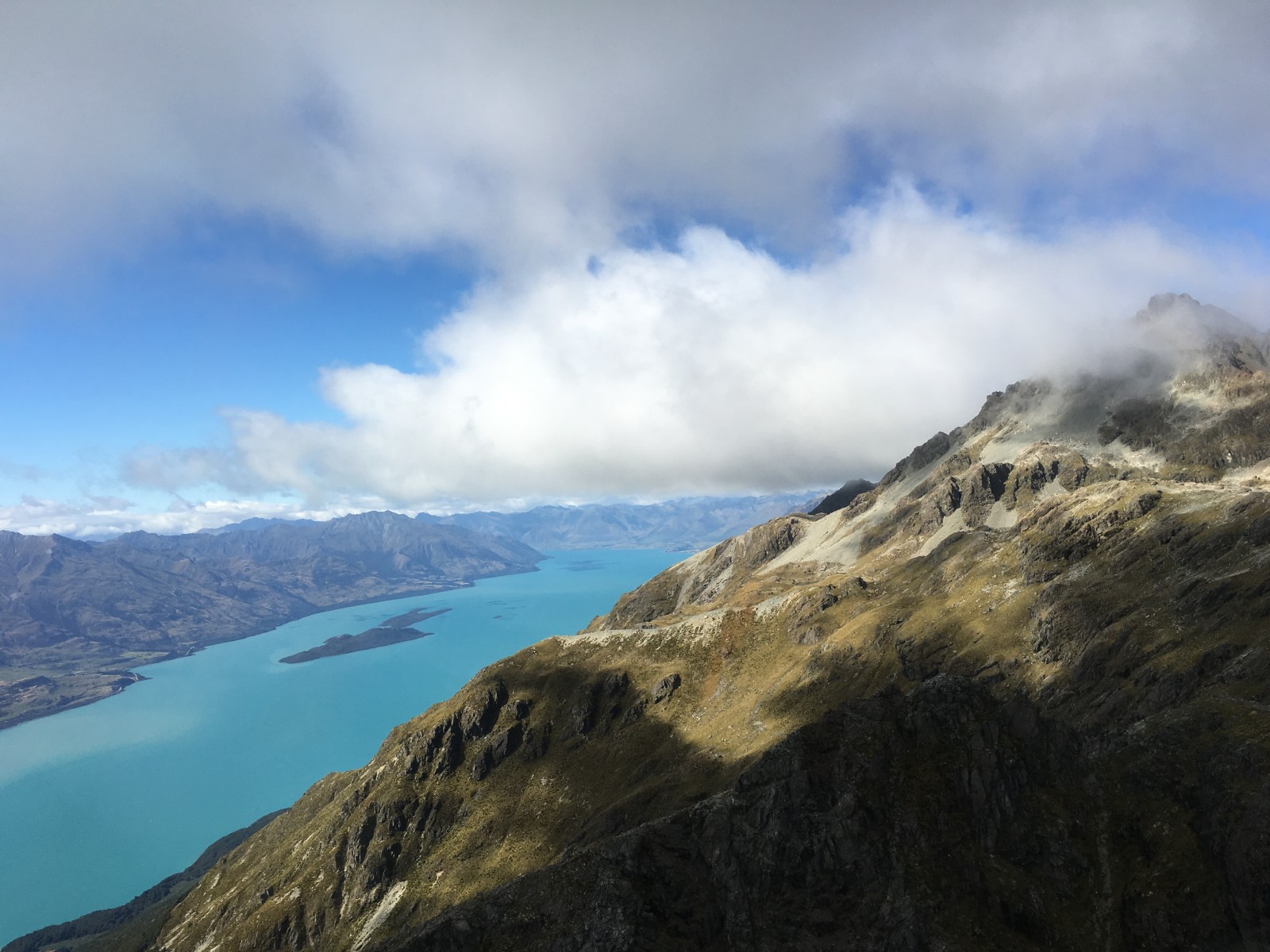 Another amazing aerial view with Lake Wakatipu  in the distance
The scenery can truly be described using every cliche. Epic? For sure. Breathtaking? Yep.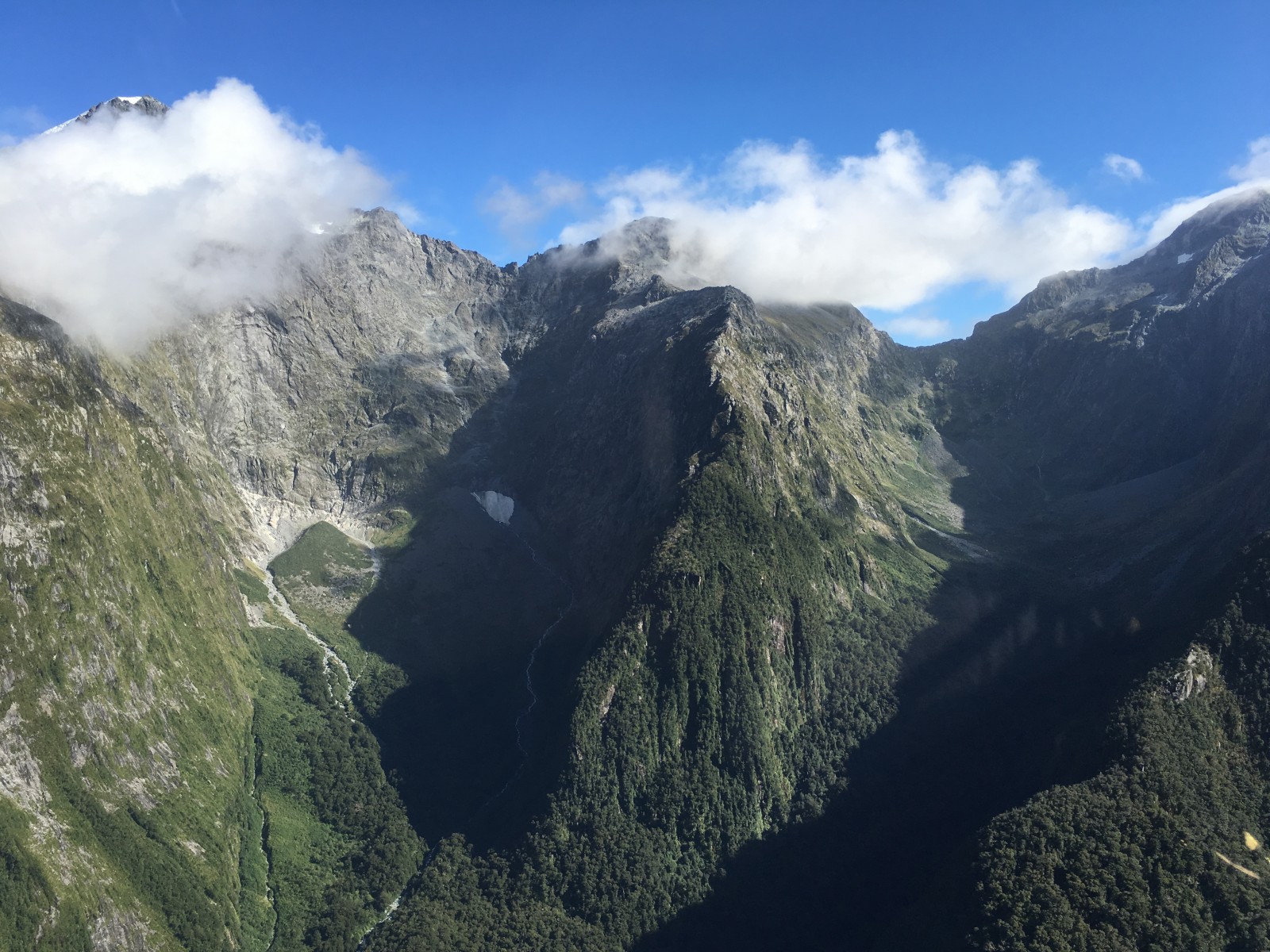 It's amazing to be able to fly into the clouds… and then just land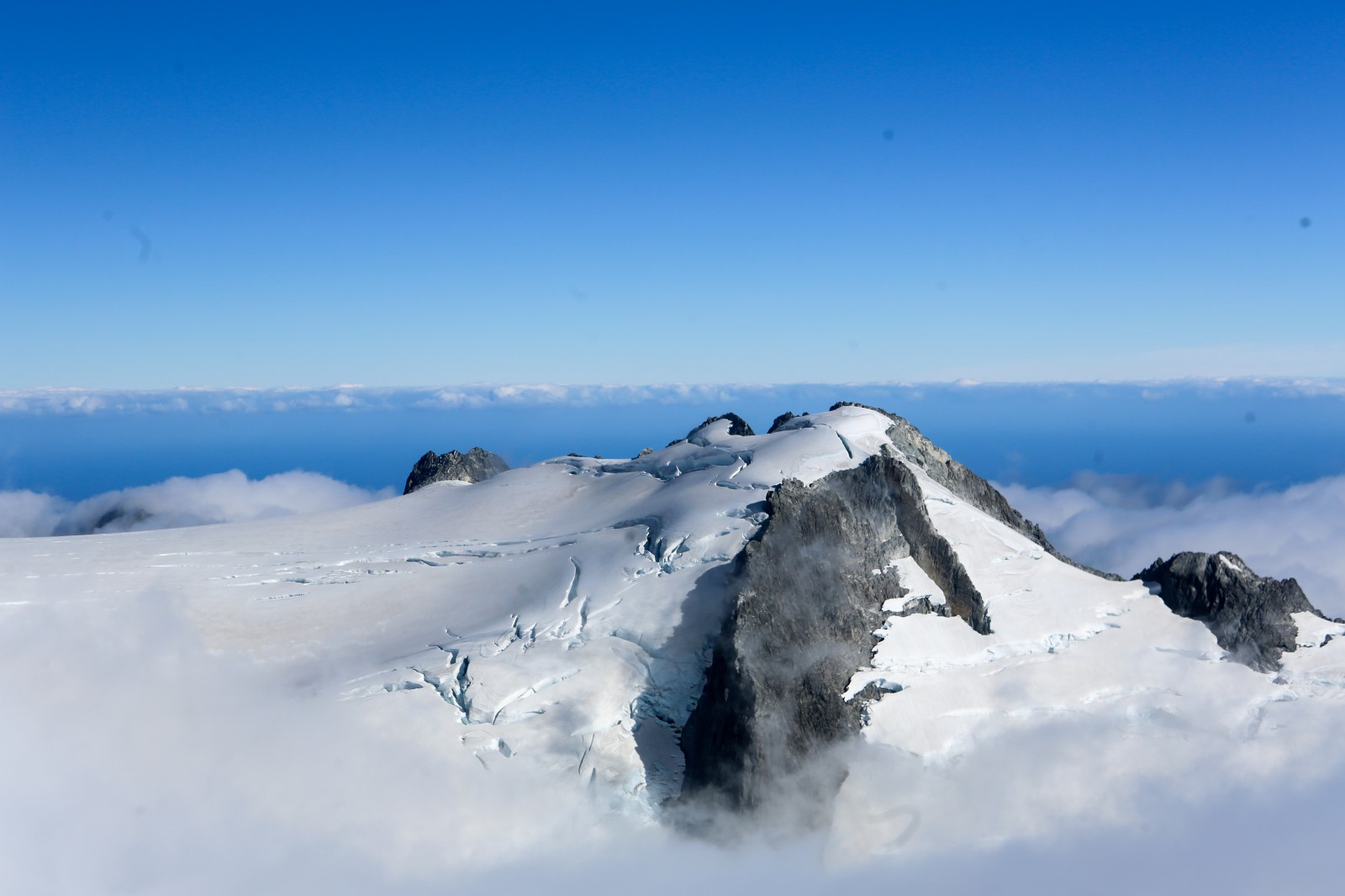 Glaciers peaking above the clouds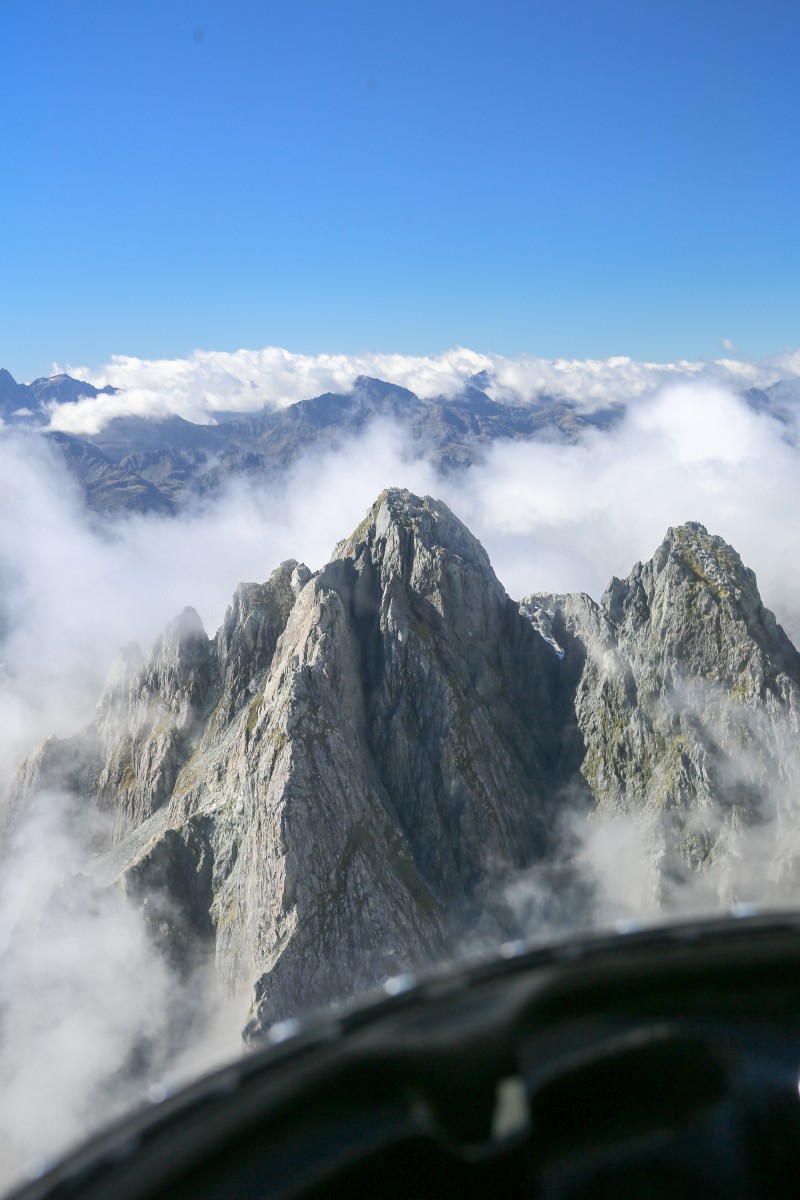 The view from my window seat looking down at Fiordland National Park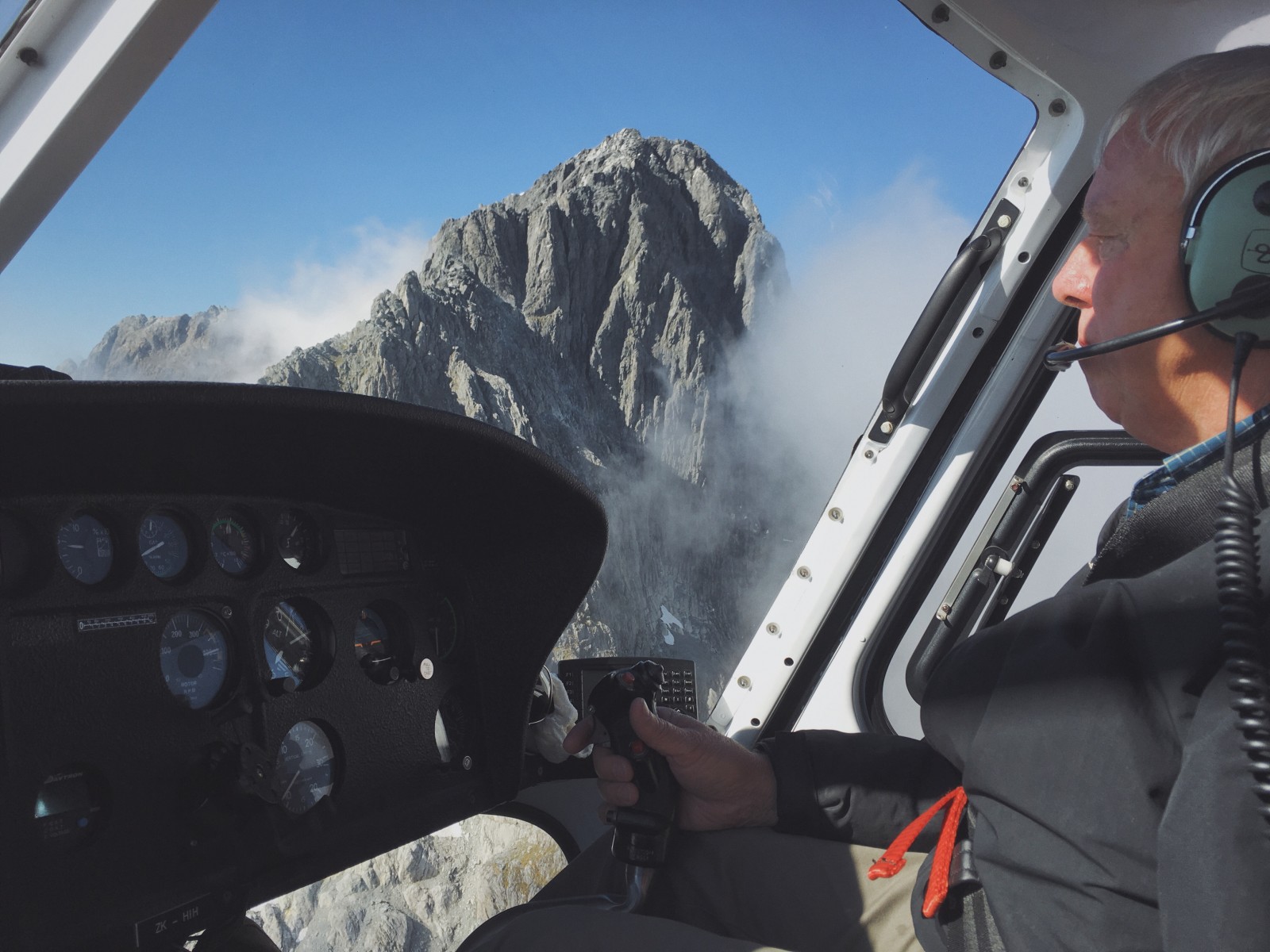 A portrait of helicopter pilot Mark Hollows
 As if you need any more scenery, the drive from Queenstown to Glenorchy is also quite beautiful.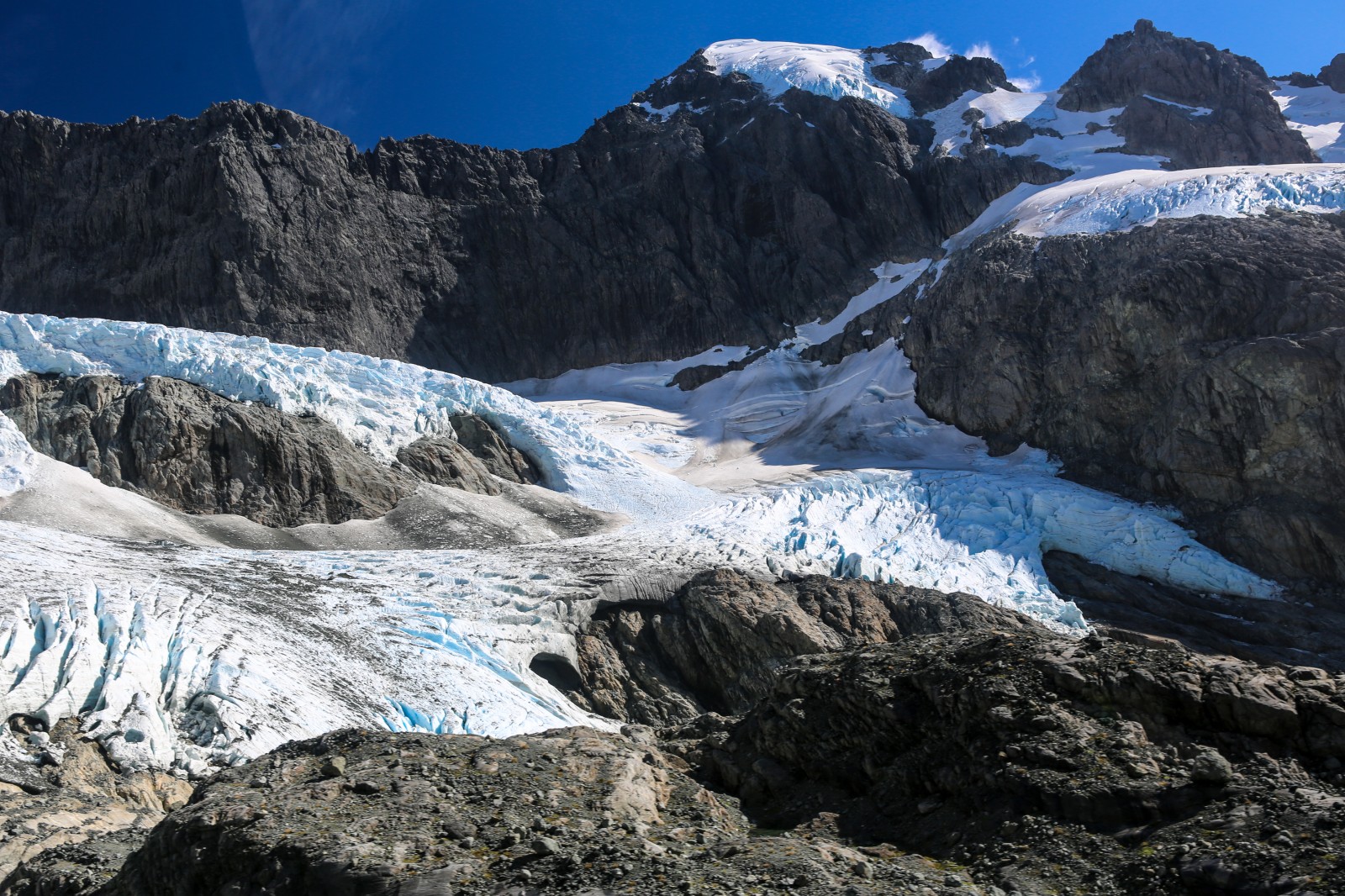 Glaciers winding through craggy rocks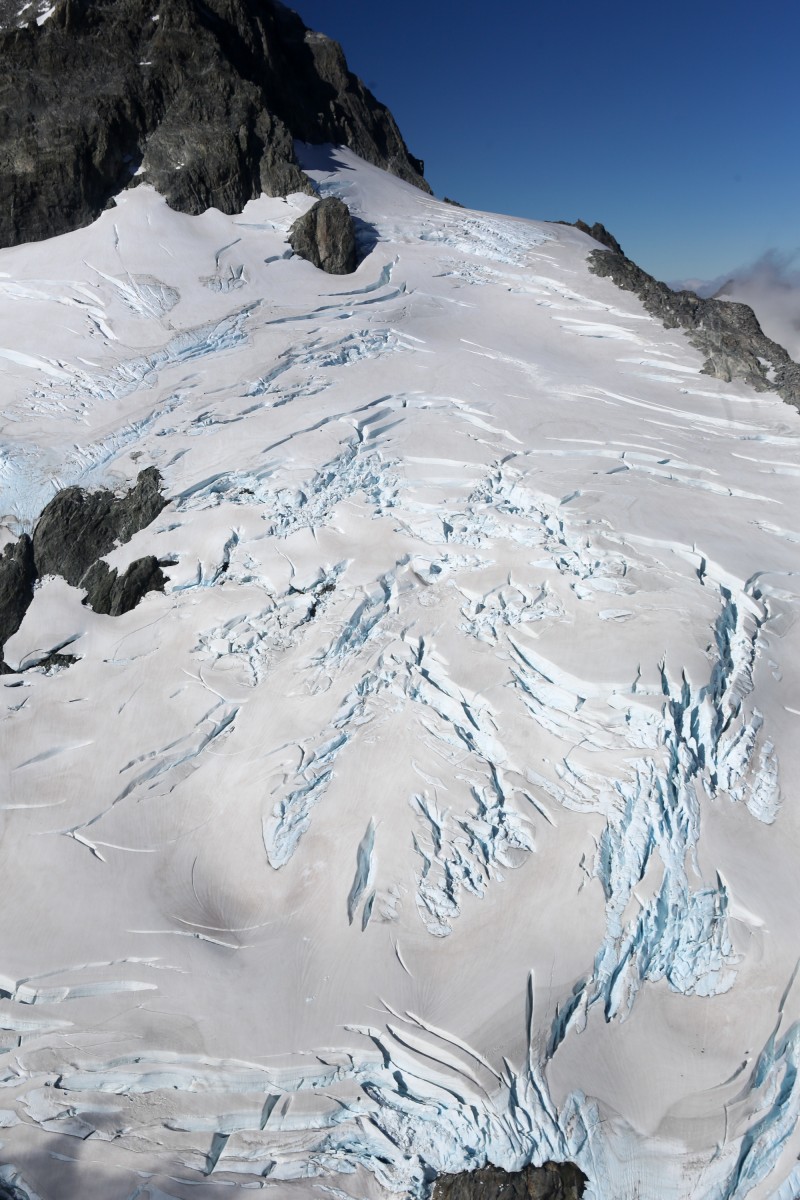 Looking down at a glacier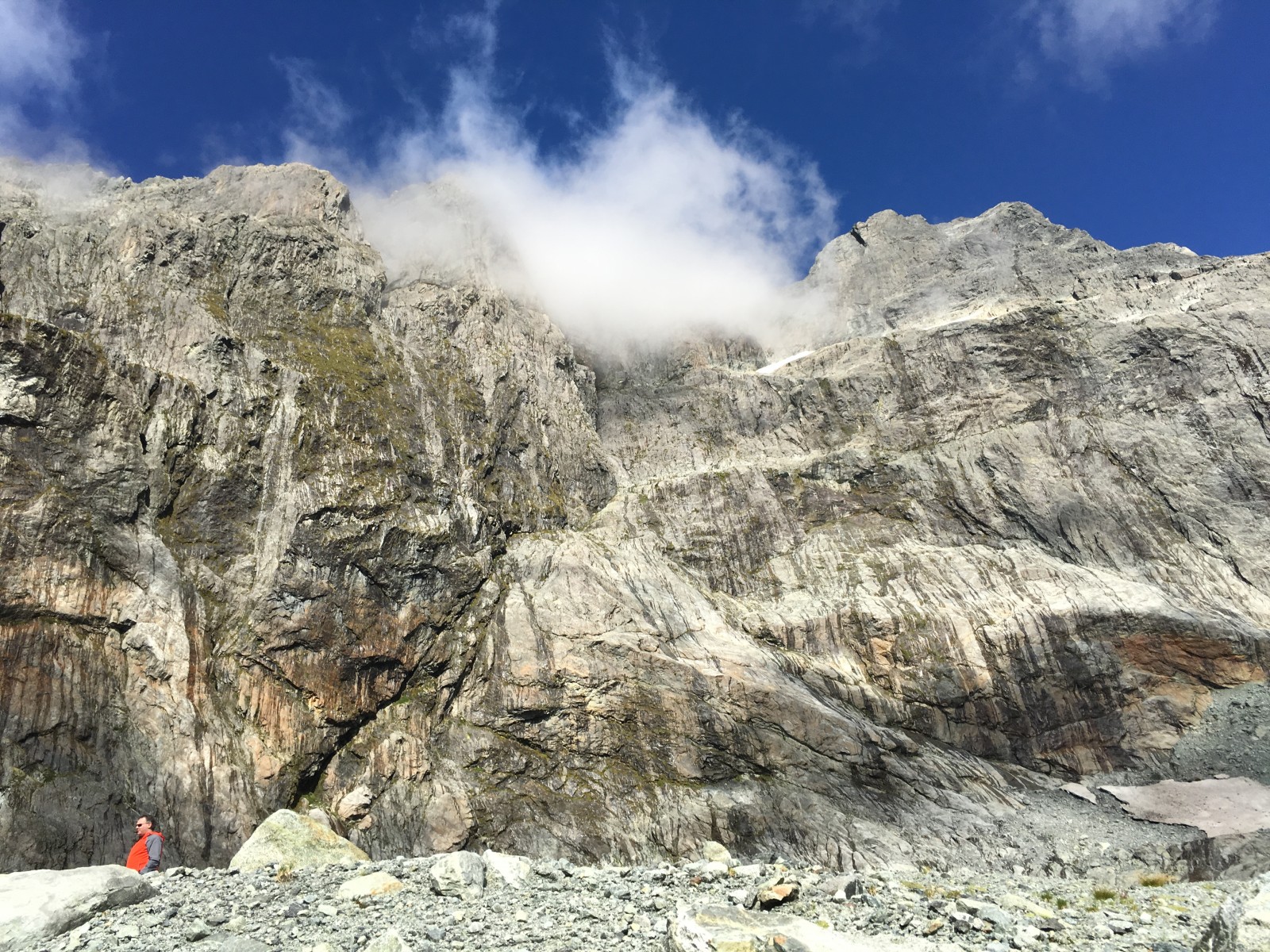 Just below the clouds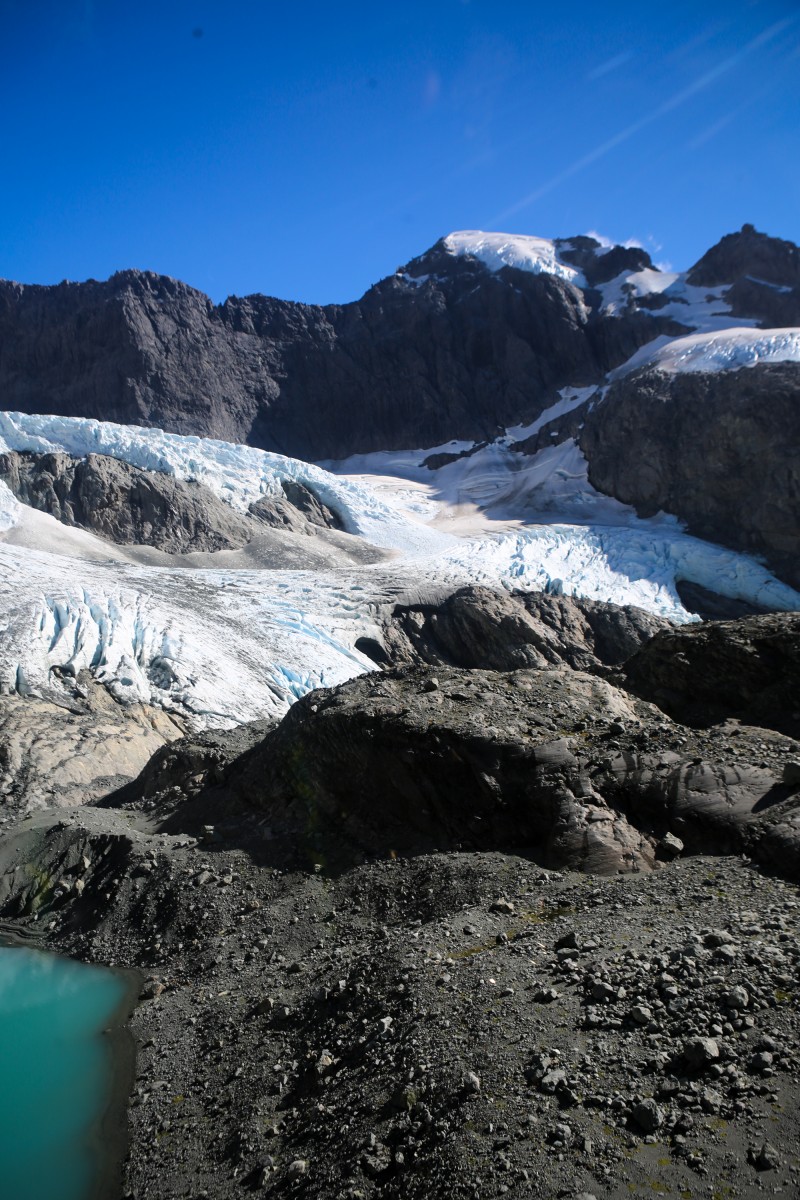 Glaciers create some of the world's most glorious scenery
It's kind of mind blowing being able to look down at a glacier from a helicopter. You really get a sense of their movement and flow.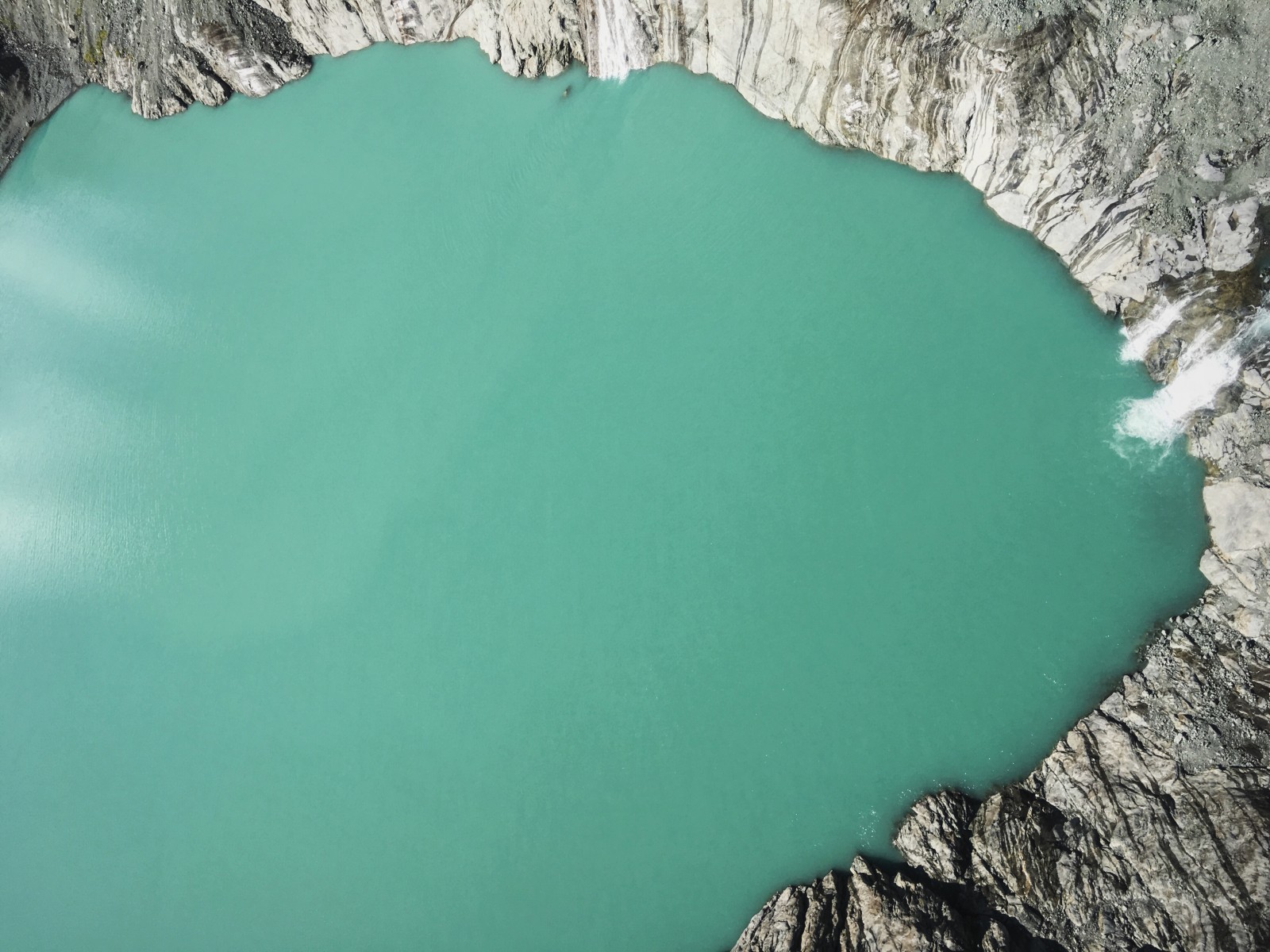 A stunning aerial view of lake in Fiordland National Park
Helicopter tours do not come cheap. Scenic flights to Milford Sound start at NZ$245 (US$165) per person. But the Heli Glenorchy experience is worth every penny.
Heli Glenorchy
Address: Mull St, Glenorchy 9372, New Zealand
Phone:+64 800 435 449
Follow Heli Glenorchy on Instagram