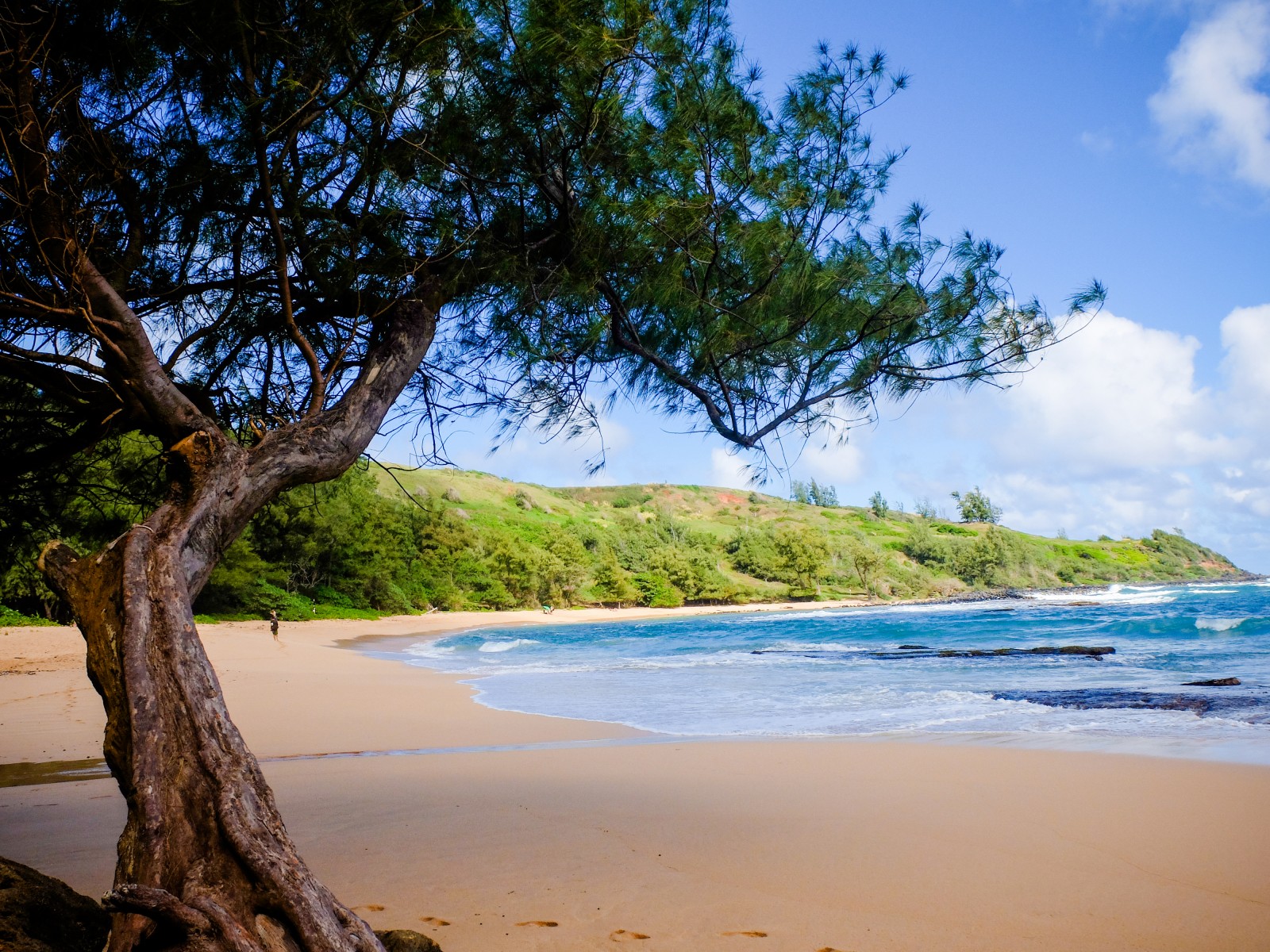 Tree on Moloa'a Beach
If you are looking for things to do on Kauai and want to dive deeper than the tourist centers of Poipu Beach and the resorts at Princeville, here are a few of my favorite spots on the Hawaiian island.
Moloa'a Beach is located near Kapaa on Kauai's east shore. It's a bit off the highway, but once you get there it you might recognize it. Moloa'a Beach was a filming location in the pilot and first episode of the 60's television show Gilligan's Island. This is the beach where the Minnow was aground on an "unchartered desert isle."
Pro Tip: If you want to stay on Kauai and avoid the crowds, consider renting a house or cottage from HomeAway or AirBnb near Moloa'a and having this amazing beach within walking distance.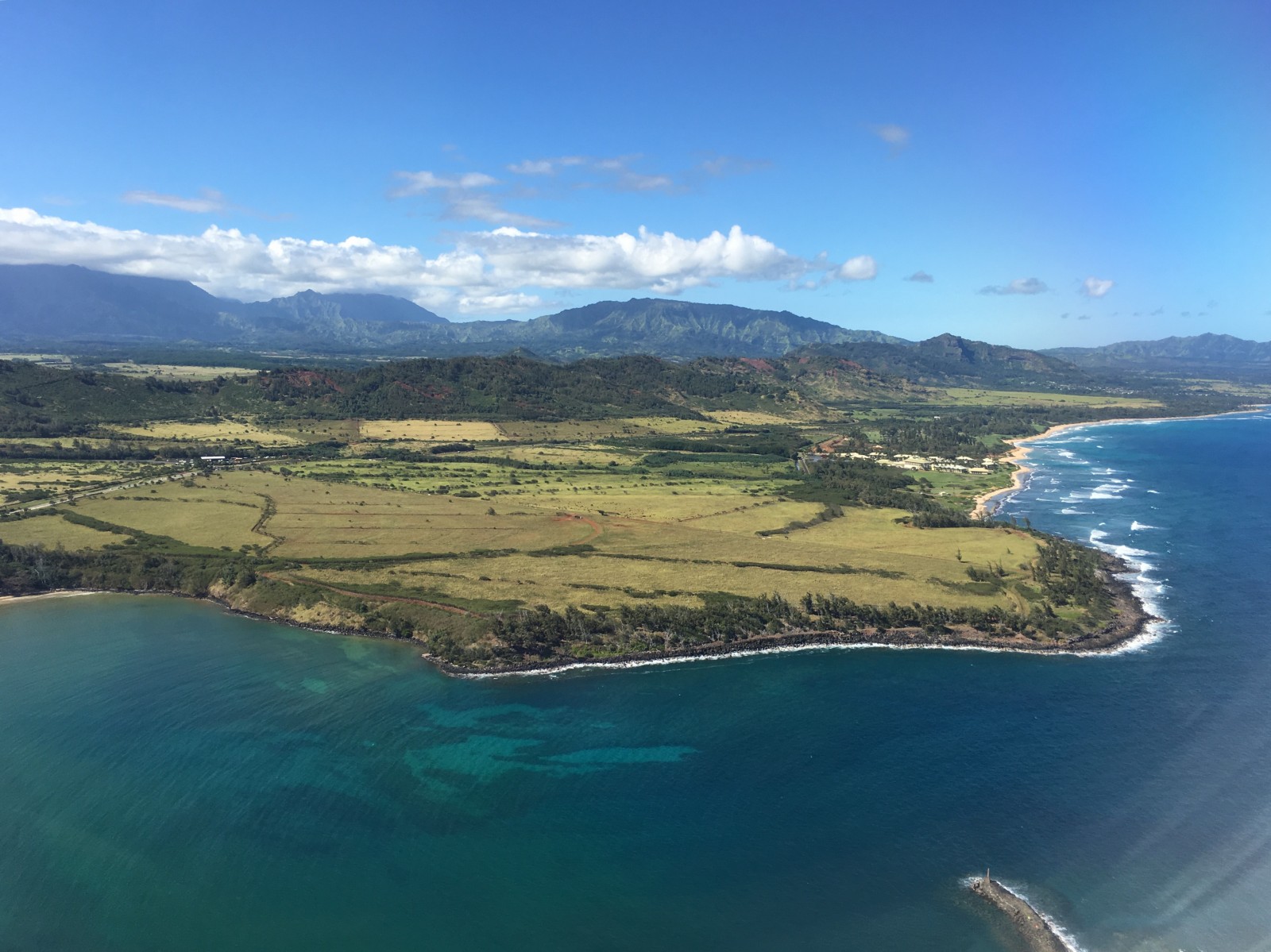 An aerial view of the coast of Kauai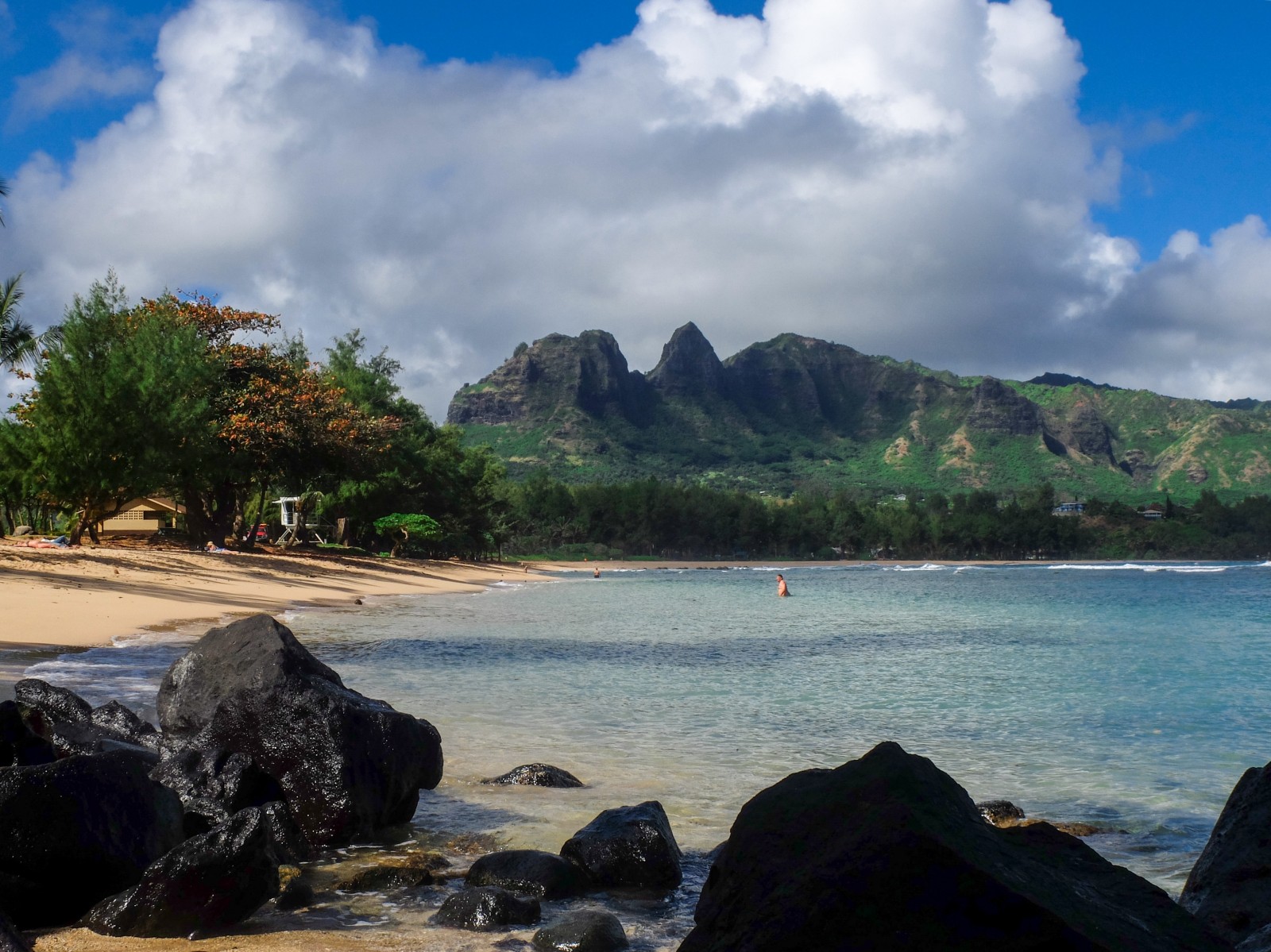 The gorgeous scenery of Anahola Beach on Kauai includes the Kalalea Mountains
Of all the beaches I saw on Hawaii's garden island, Anahola Beach was the one I thought was most beautiful. Located on Kauai's east shore, this crescent-shaped stretch of sand is .42 of a mile long and has the Kalalea Mountains and lush greenery as a backdrop. Anahola Beach also has campground, and the Anahola river nearby. I loved the large black volcanic rocks that were scattered about.
Pro Tip: Be warned– the campground can get packed during high season.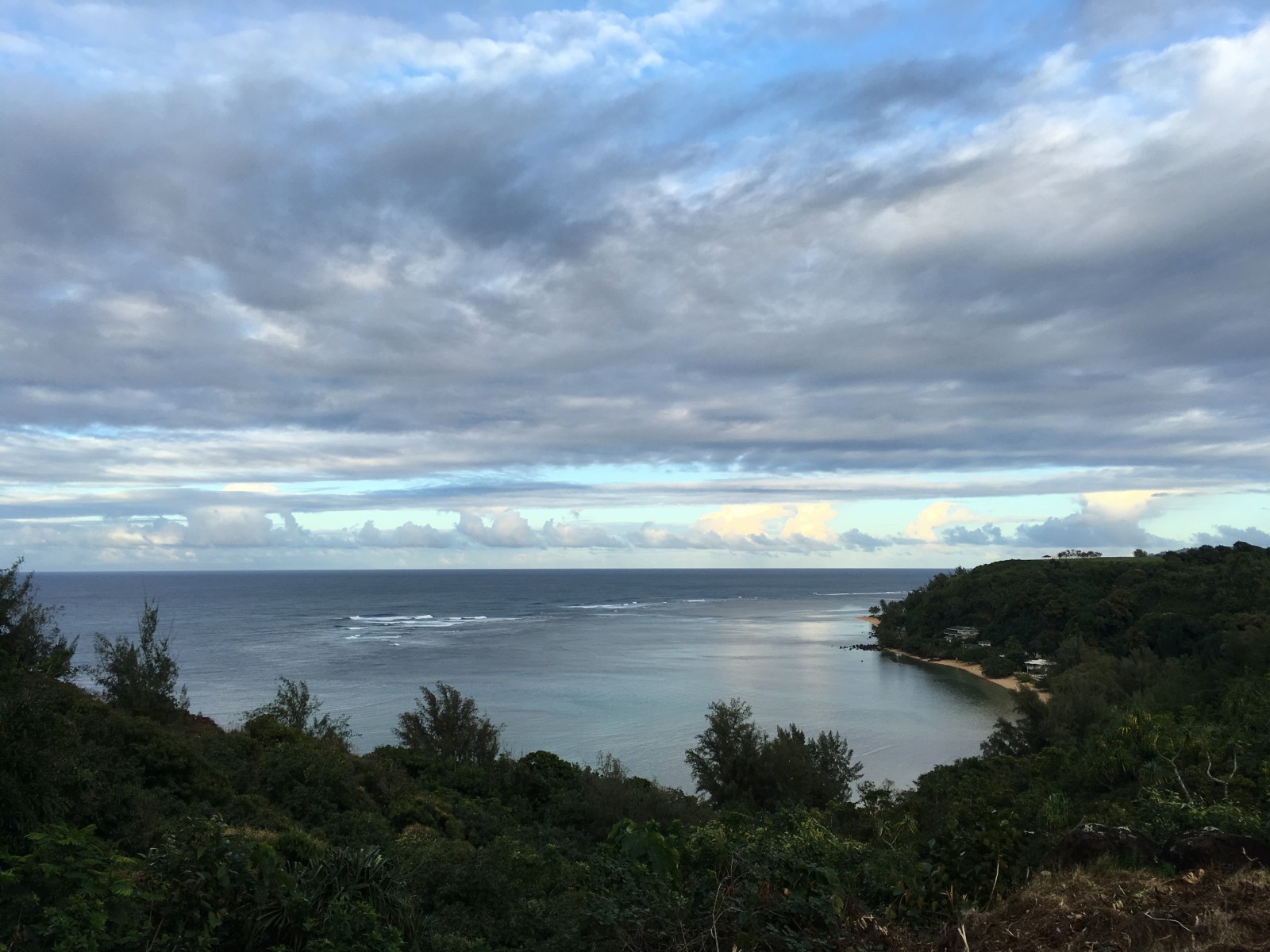 A view of Hanalei Bay
There are several hiking trails near Princeville and Hanalei, including one that gave me the view of Hanalei Bay above.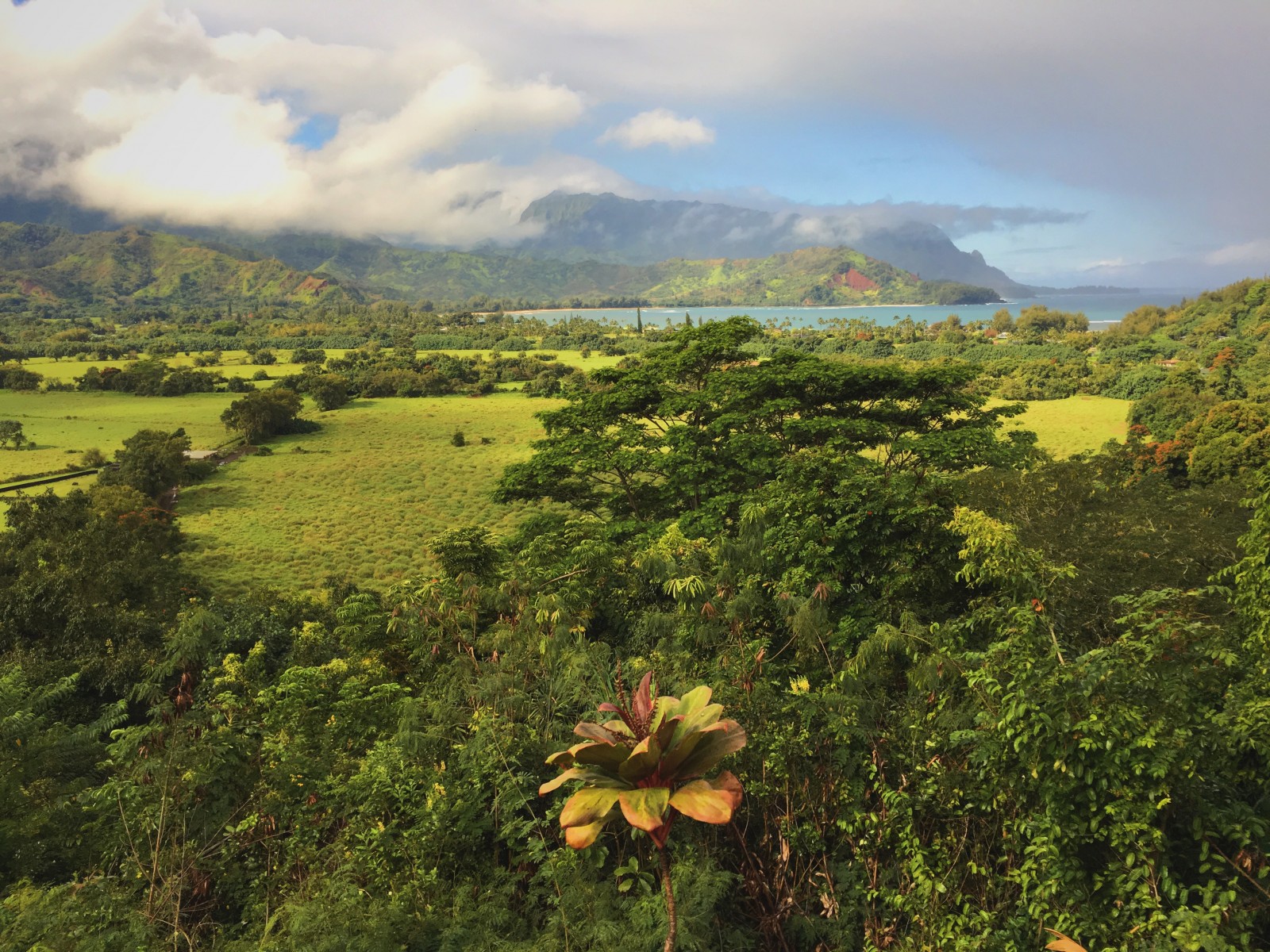 The view of Hanalei Bay from a scenic overlook in Princeville
The image above is another gem from a scenic overlook just off Kuhio Highway.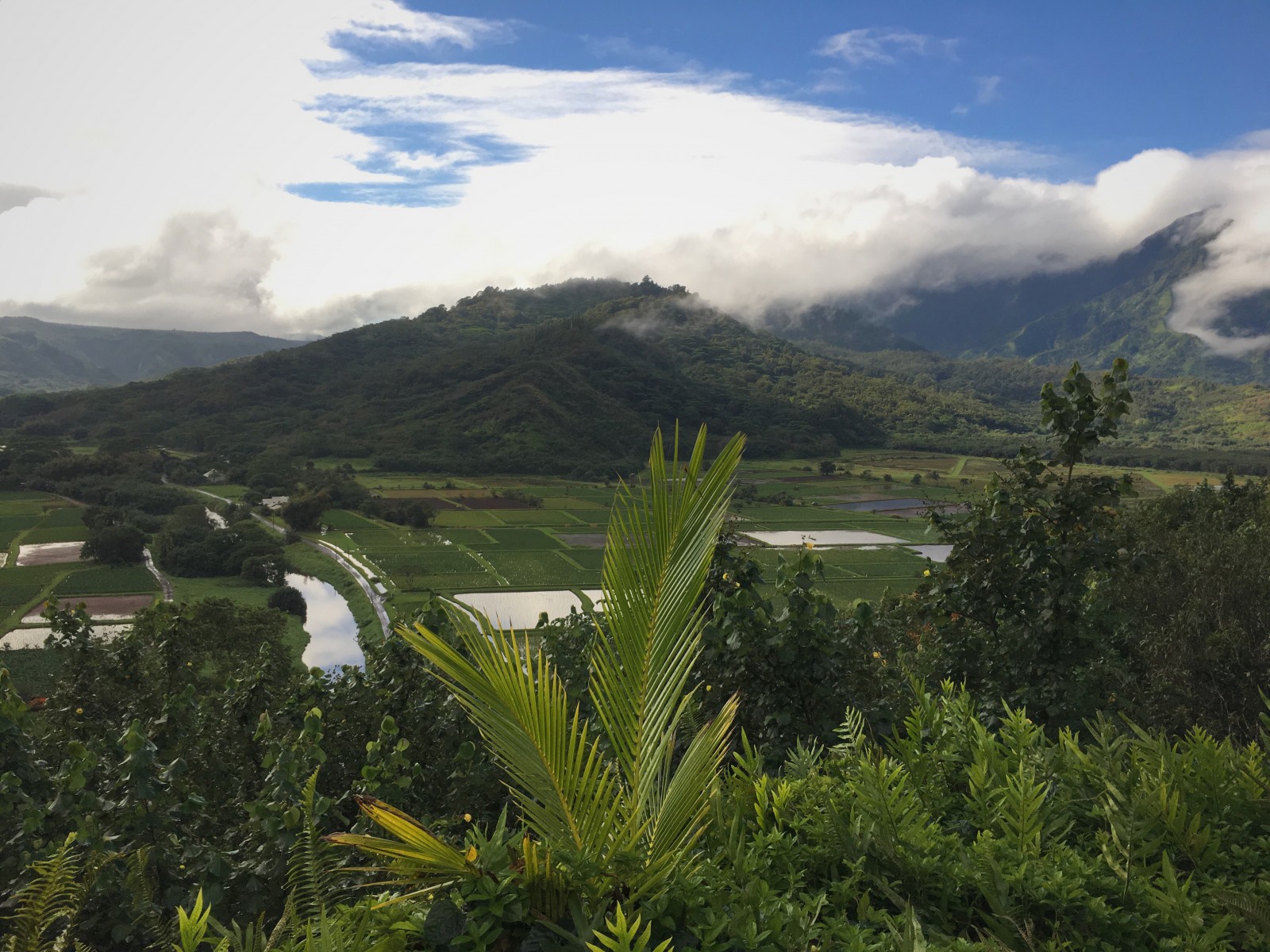 Garden Island goodness from an overlook in Princeville
Some of the Garden Island's best views can be seen from simply pulling over onto the scenic overlooks just off Kuhio Highway. The weather and light change the mood and viewing conditions, but it's well worth pulling over for the views.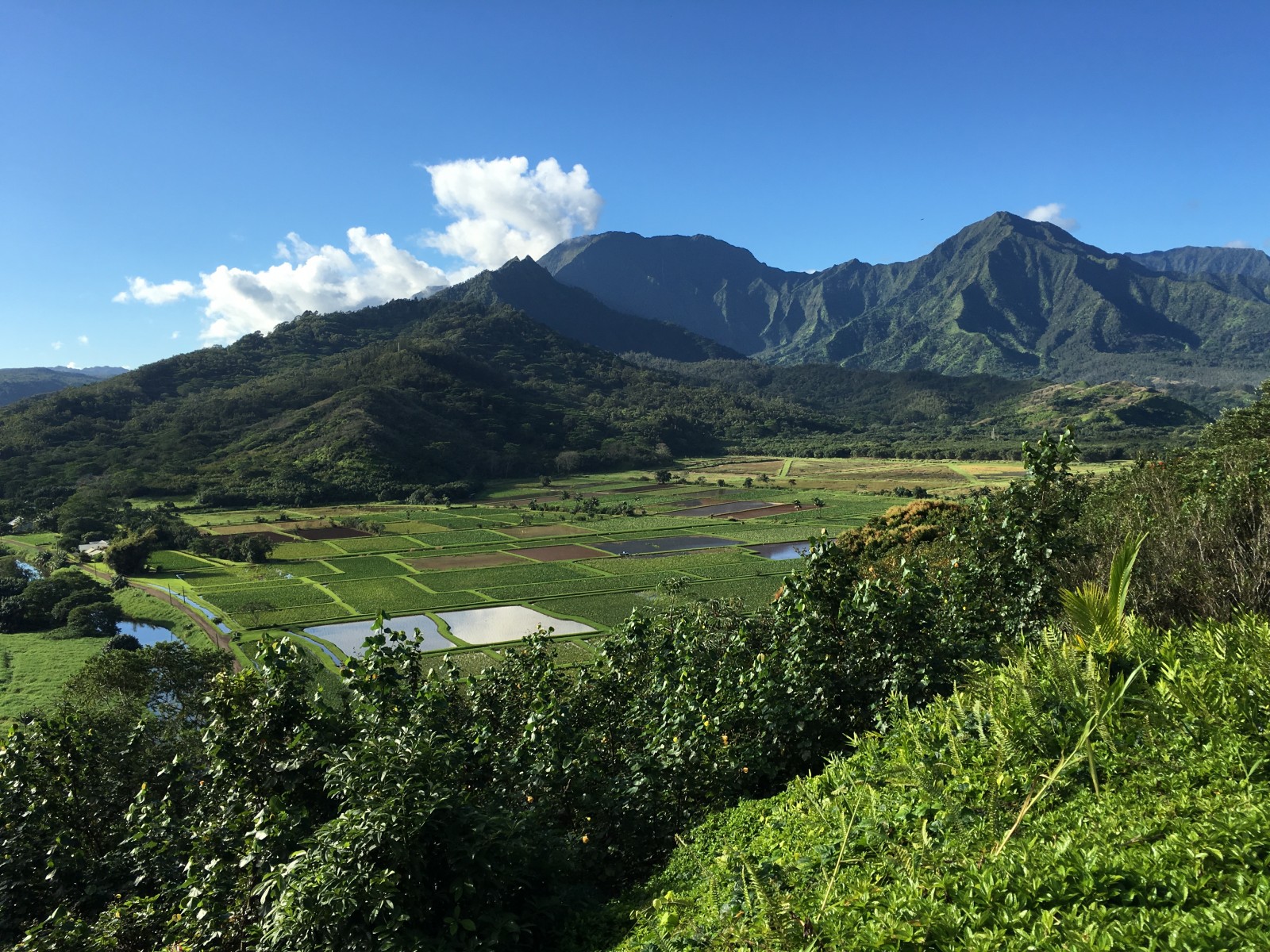 Hanalei Valley Overlook
This gorgeous view of Hanalei Valley was shot from a scenic overlook just off Kuhio Highway.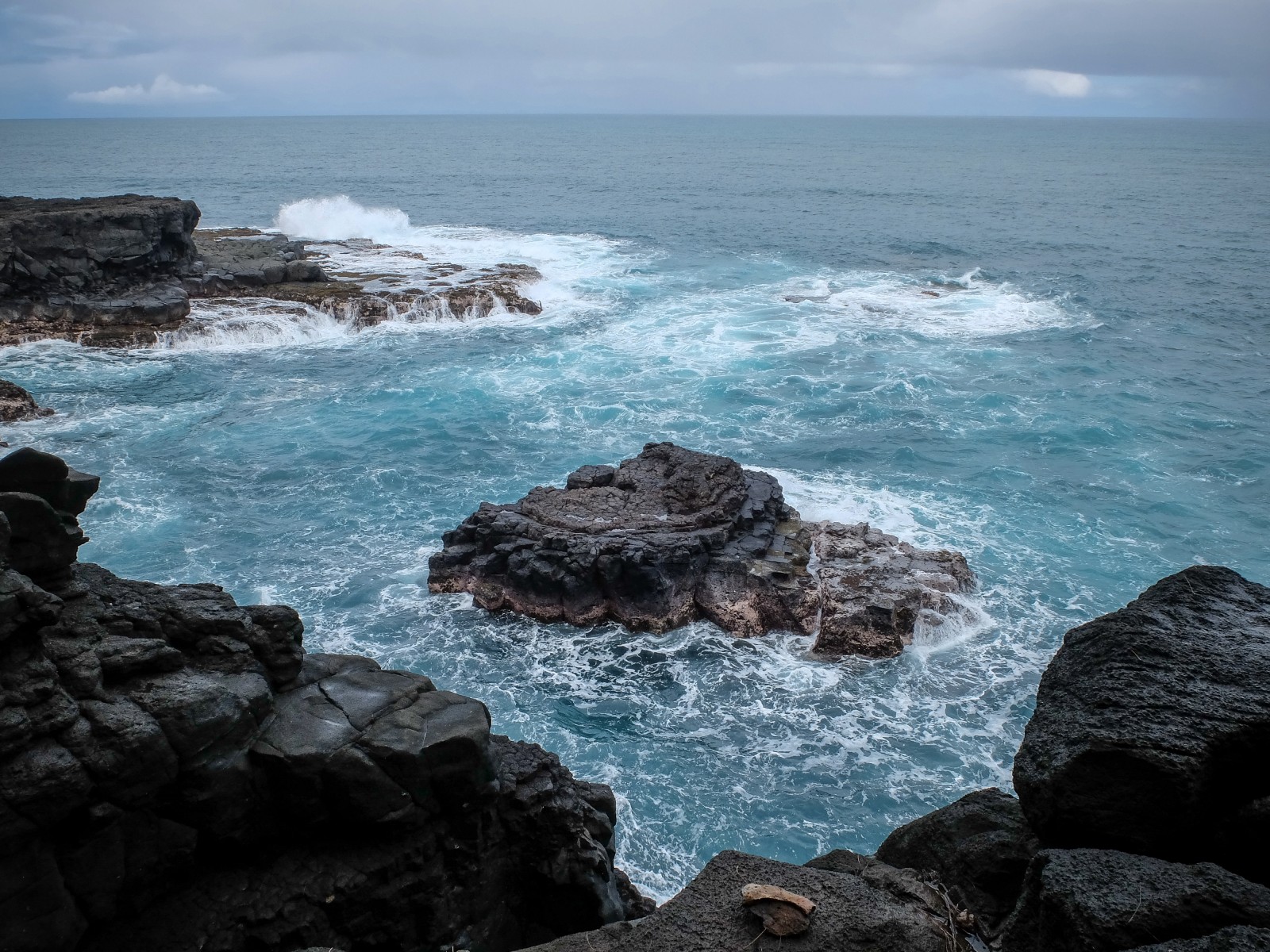 Blue water and black rock at Lumahai Beach
Lumahai Beach is best known as a filming location for the film South Pacific. It's volcanic rocks and strong currents make it a nice place to watch the waves crash on the rocks. The currents were too strong for swimming or snorkeling during my visit to Kauai. But it is still worth the hike.
Pro tip: Wear good shoes or sneakers for the steep path to Lumahai Beach. It can get slippery.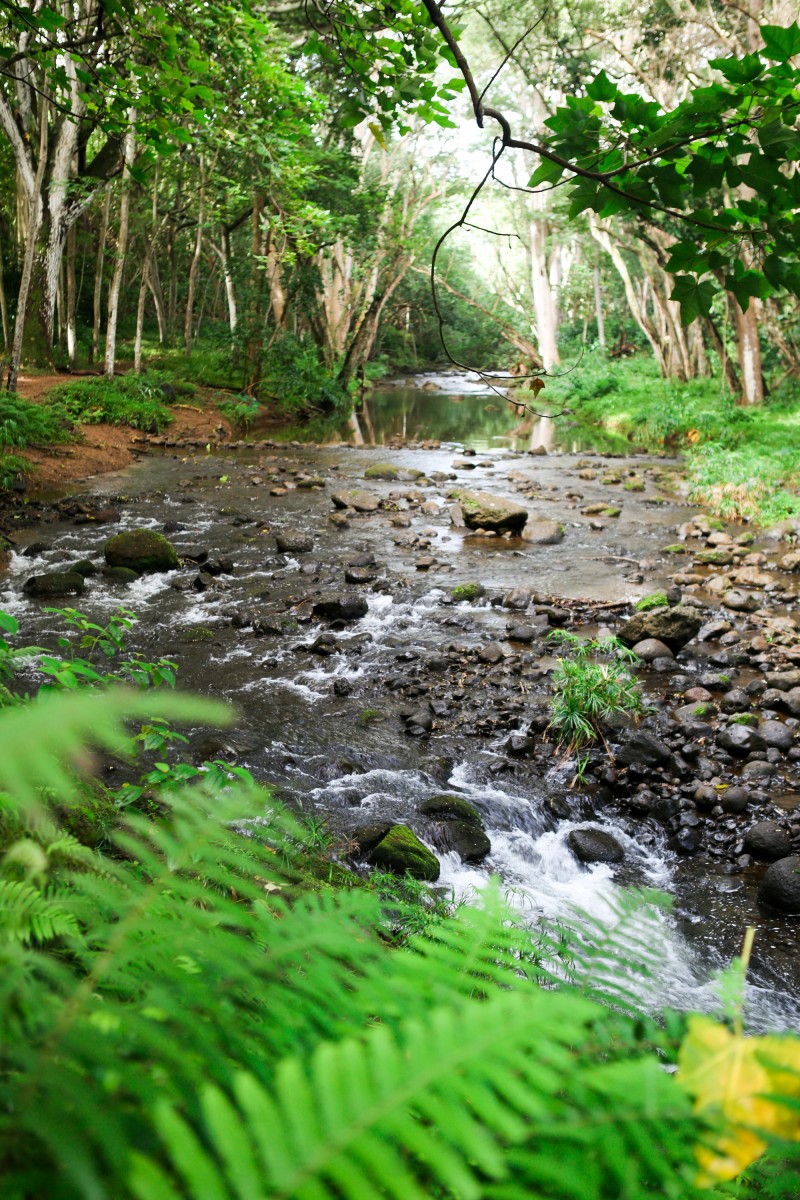 Ferns framing the Kapaa Stream
The Hoopii Falls hike is a great 2.2 mile hike that offers some great scenery of Kauai, including two waterfalls. It's easy and well marked and good for kids, too.
 Hoopii Falls video (shot on my iPhone 6s)
Palm Tree Power along Kauai's North Shore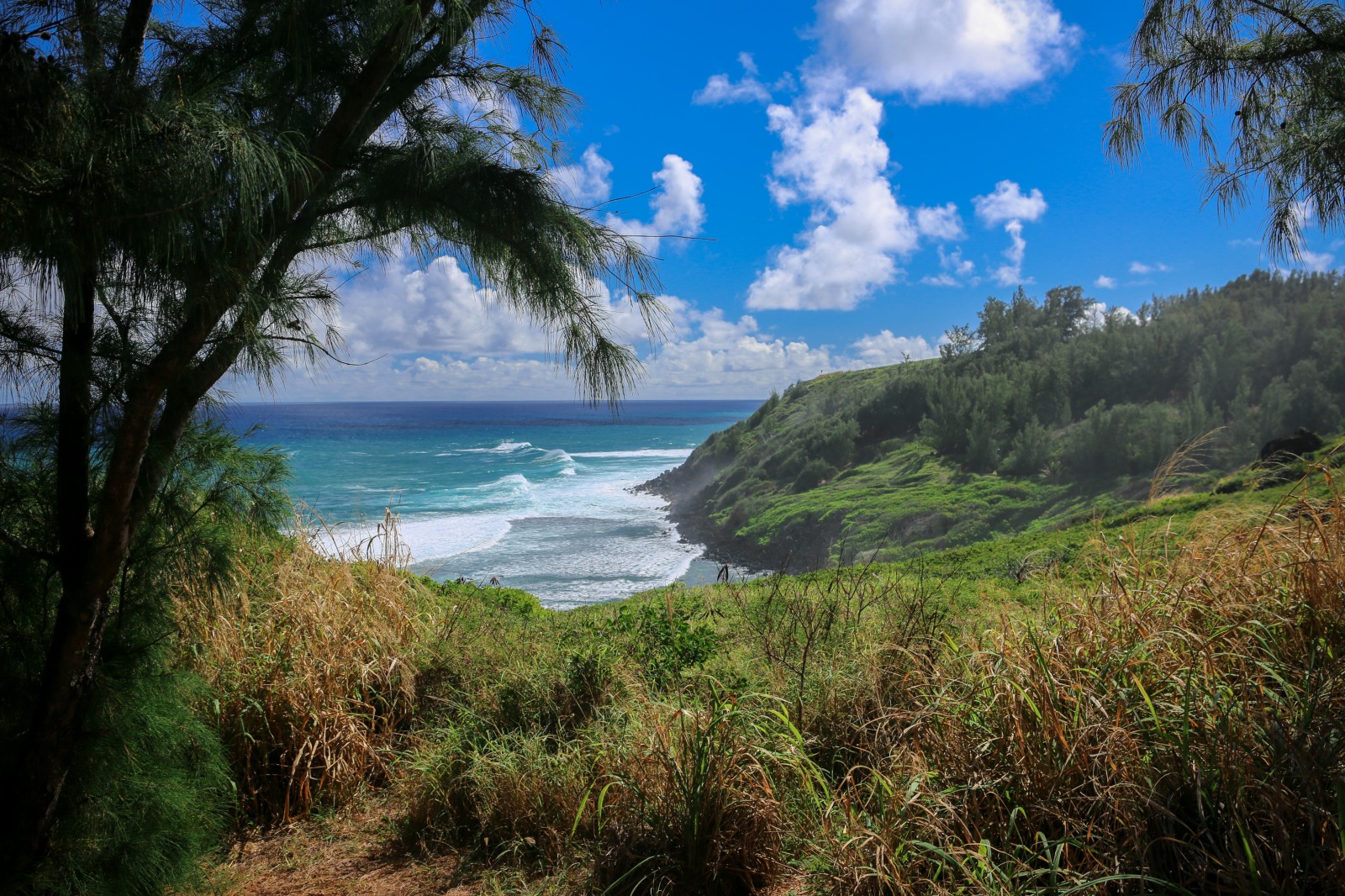 A Hike to Hanalei Bay from Princeville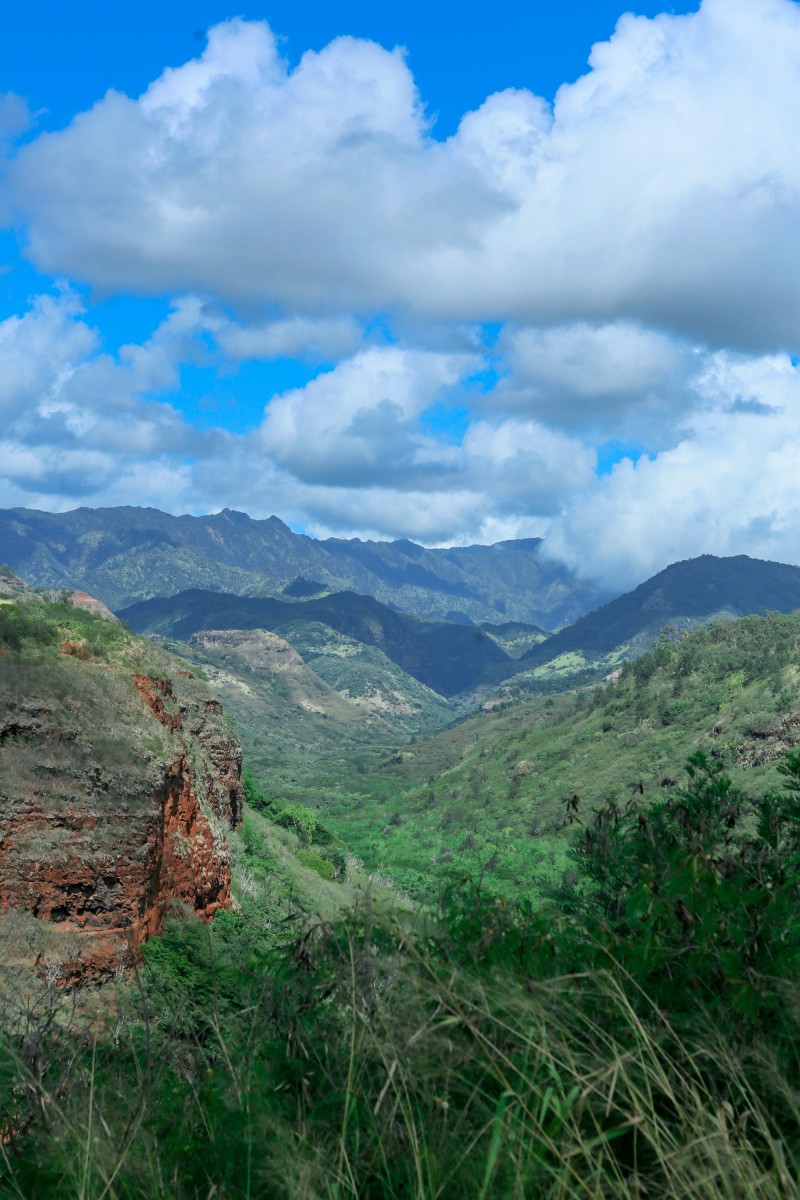 A View of Waimea Canyon
Waimea Canyon is known as "The Grand Canyon of the Pacific." This colorful gorge is located on the western side of Kauai and well worth the drive if you're staying on the North Shore or in the Poipu Beach area.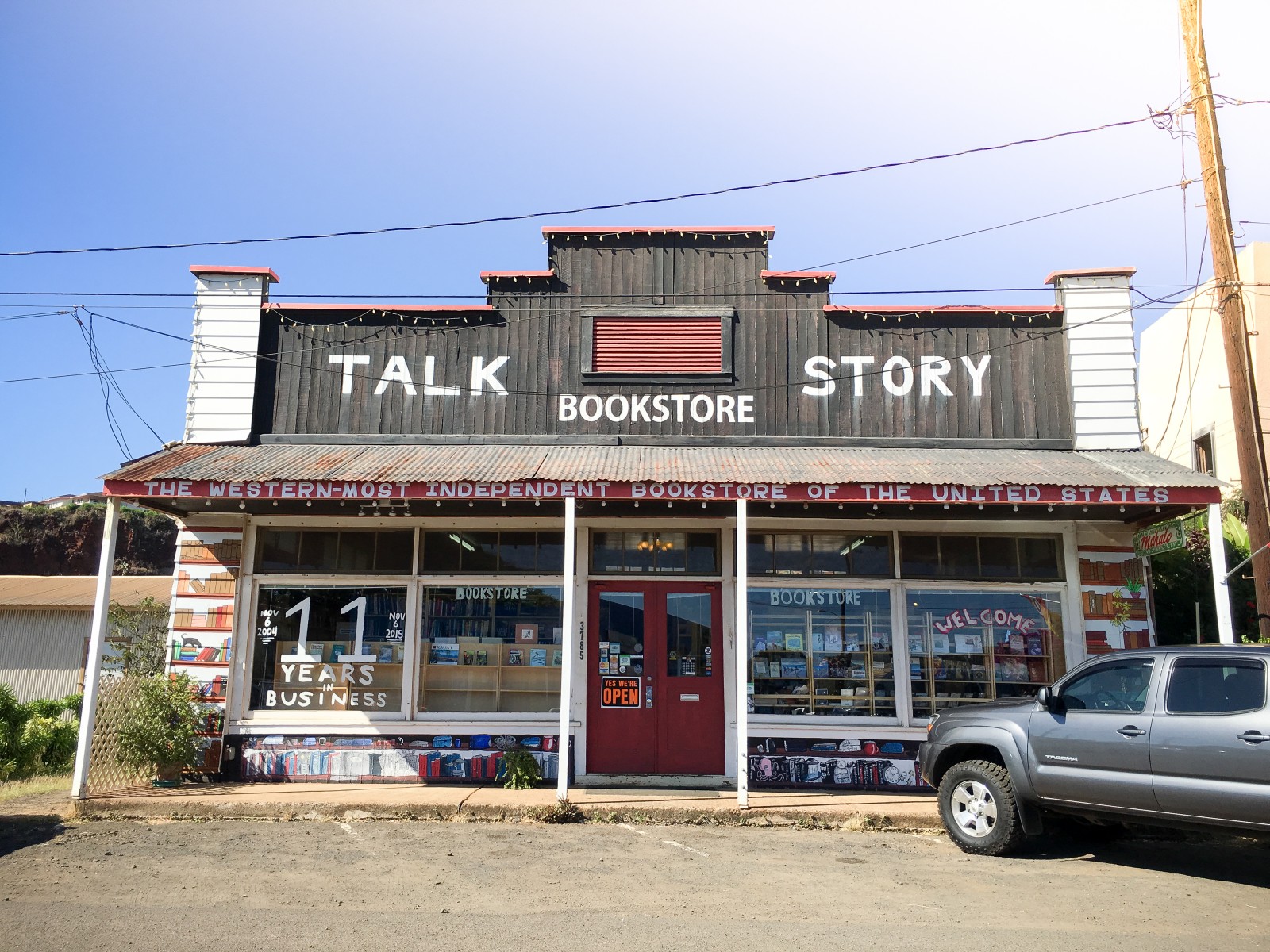 Talk Story Bookstore in Hanapepe
Hanapepe is a small and historic town on Kauai's western side. It has the western-most independent bookstore in the United States, Talk Story.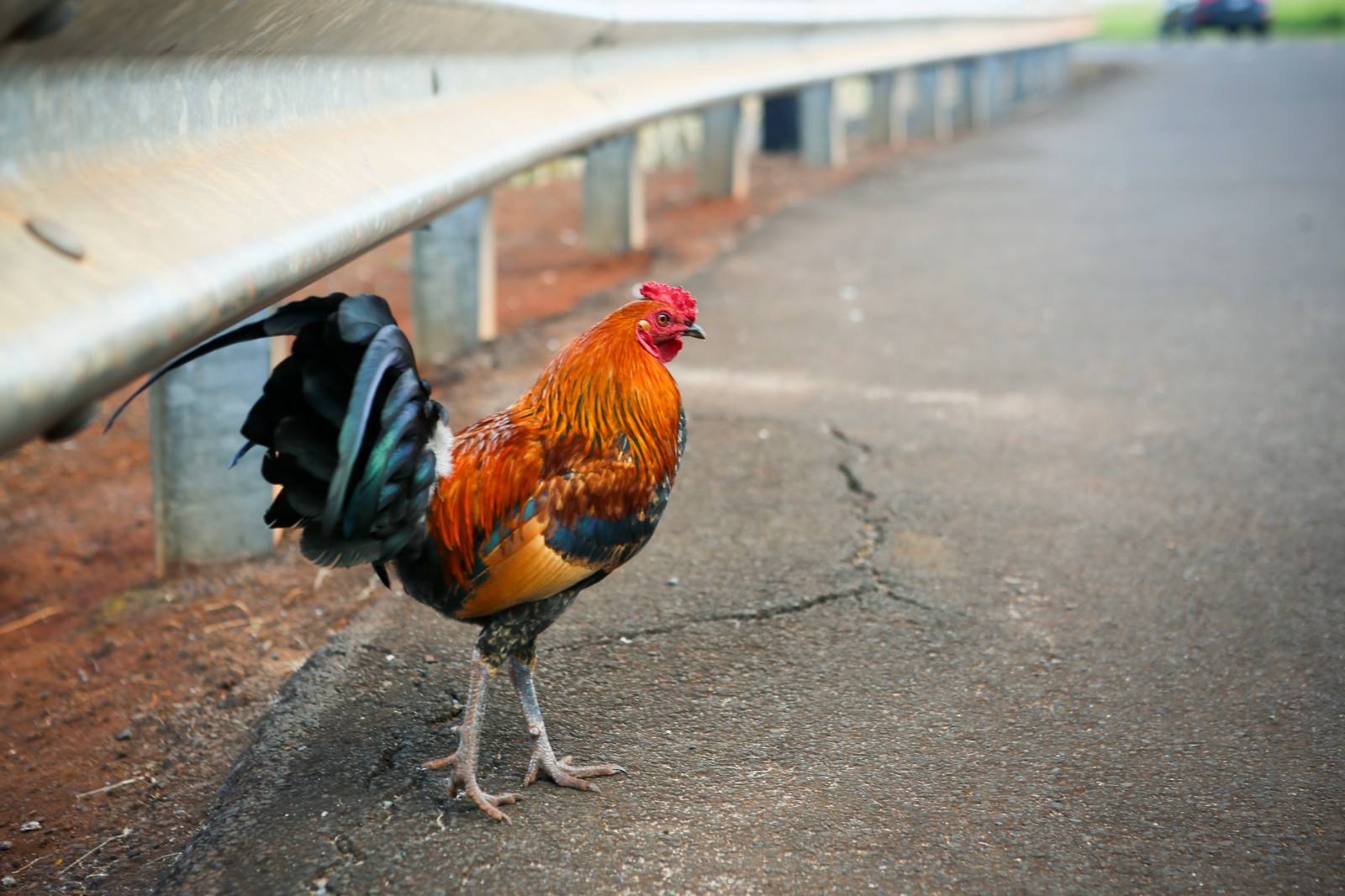 Rooster crossing the Road in Waimea, Kauai, Hawaii
Waimea Canyon Dr, Waimea, HI 96796, United States
Hwy. 560, west of Hanalei, Hanalei, HI 96714, United States
Moloaa Beach
Moloaa Rd, Kilauea, HI 96754, United States
Anahola, HI 96703, United States
Hoopii Falls
The short, moderately difficult 2.2 mile hike on unmarked trails along the Kapaa Stream will take you up close to two waterfalls.