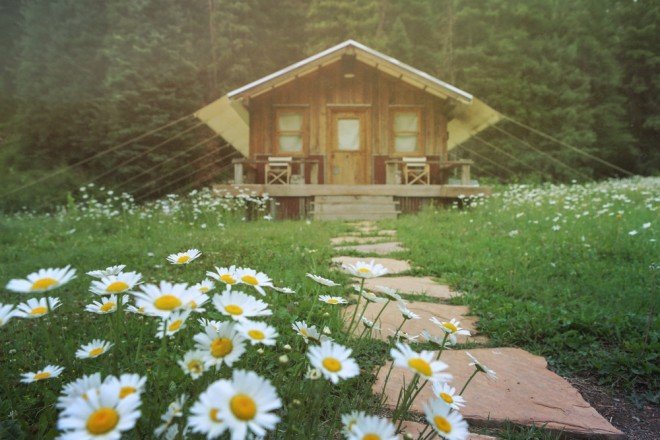 Christy's tent is made from reclaimed materials from the 1800s
My review (and photos) of Dunton Hot Springs is up on the Glamping.com blog. You can check it out here.
I wanted to share a few more of my favorite images of this magical resort with my blog readers, because this resort was truly unique and it utterly charmed me. I really want to go back during the winter and stay in one of the cabins.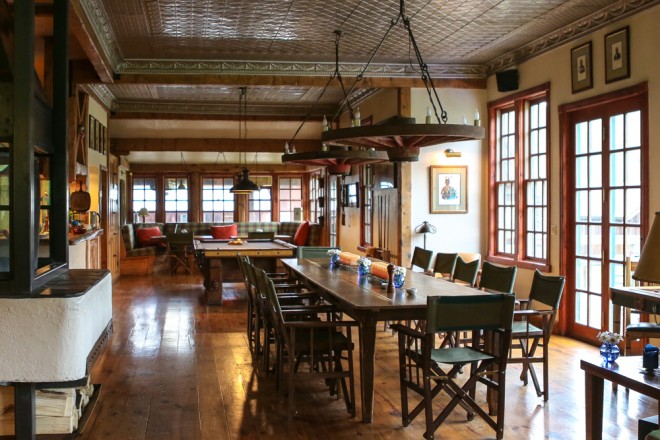 The saloon is social hub of Dunton Hot Springs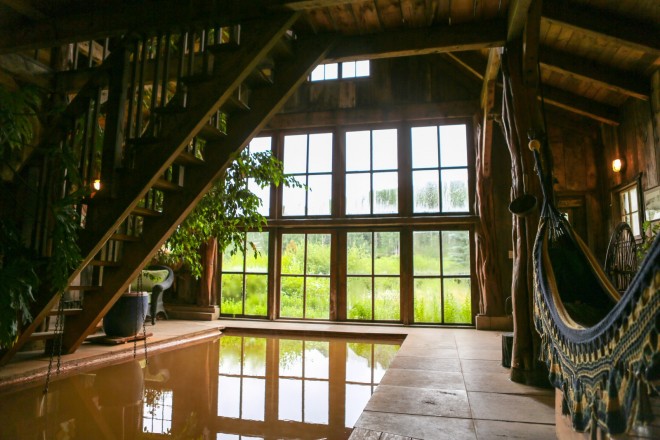 An indoor hammock in the Bath House at Dunton Hot Springs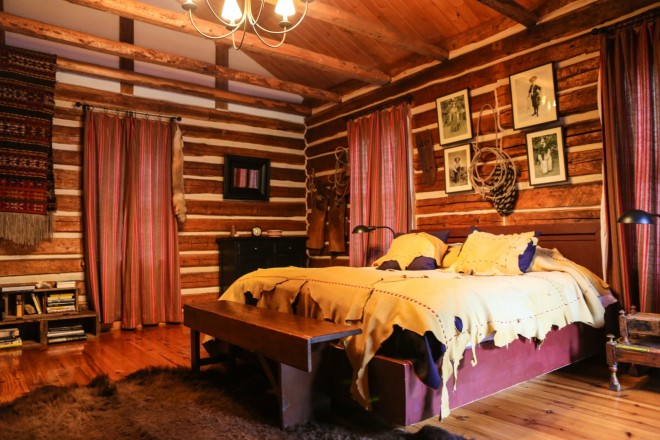 How cool is western decor in Major Ross cabin?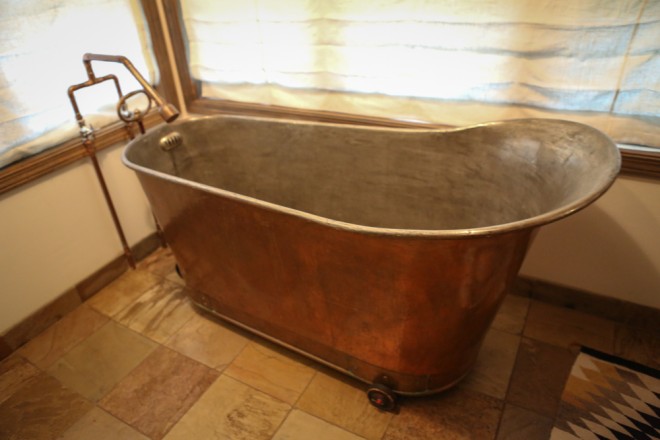 This copper tub is rumored to have once belonged to a brothel.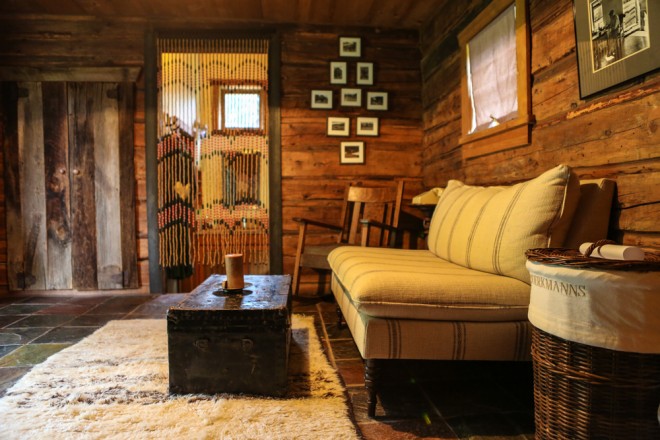 The Interior of Boerkmann's cabin is both funky and fabulous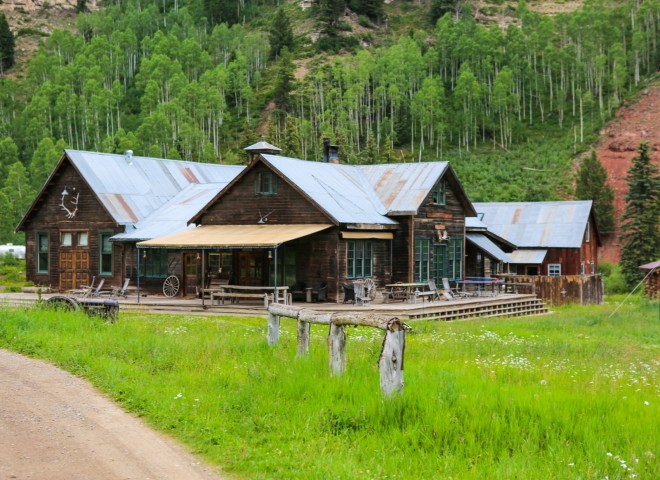 The Saloon & Dance Hall is the heart of Dunton Hot Springs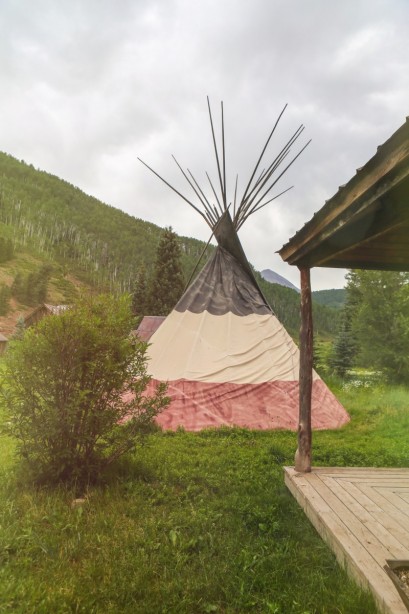 An Atmospheric teepee on the Dunton Hot Springs Grounds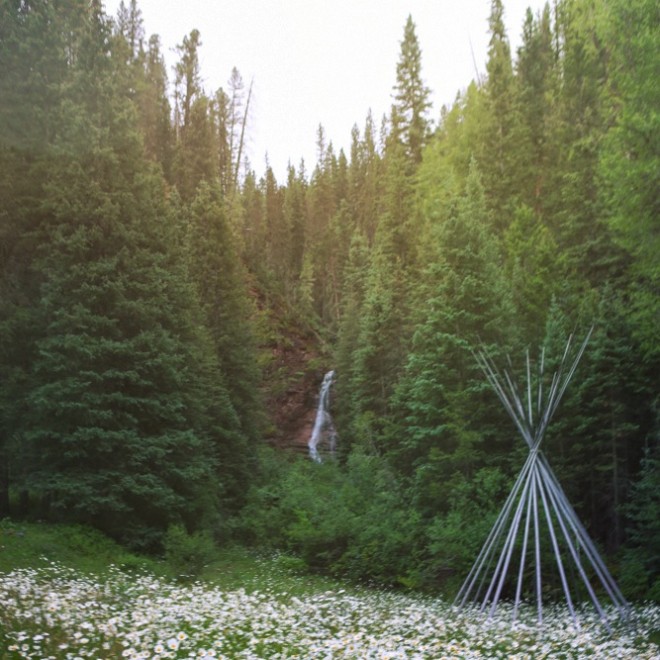 The waterfall at Dunton Hot Springs
With Cresto Ranch tented camp a mere four miles away from the Dunton Hot Springs property, the two resorts are an ideal pairing. I really enjoyed glamping and feeling completely immersed in the Colorado mountains sleeping under canvas at Cresto Ranch during the summer, but I think once winter rolls around, I'd love to spend a few days in one of Dunton's one of a kind cabins.
I hope you enjoy this video I shot while visiting the two resorts.
Cresto Ranch and Dunton Hot Springs Atmosphere
52068 Road 38
Dolores, CO 81323
Phone: (970) 882-4800
Toll Free: (877) 228-4674
info@duntonhotsprings.com