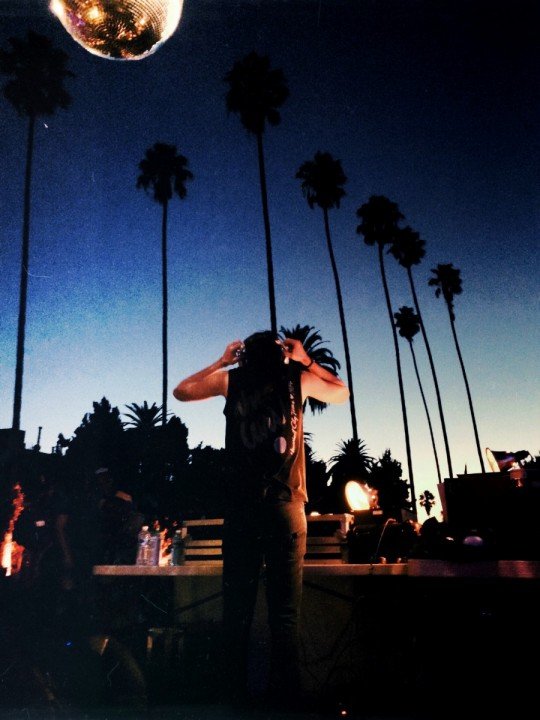 Palm trees a DJ, and a Disco ball at Cinespia at Hollywood Forever
September's weather in LA has been glorious and Friday night's weather was perfect for Cinespia's 30th Anniversary Screening of Purple Rain at Hollywood Forever Cemetery. A DJ got things got the party started.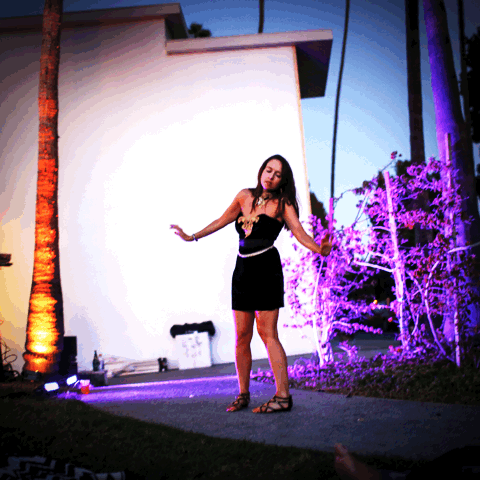 Dance as if everyone is watching GIF
DJ Questlove (of The Roots, The Tonight Show Starring Jimmy Fallon, and a zillion other projects) arrived late due to flight delays but was as charming as ever spinning tunes (including) Prince before the film started. Questlove's twitter is worth following.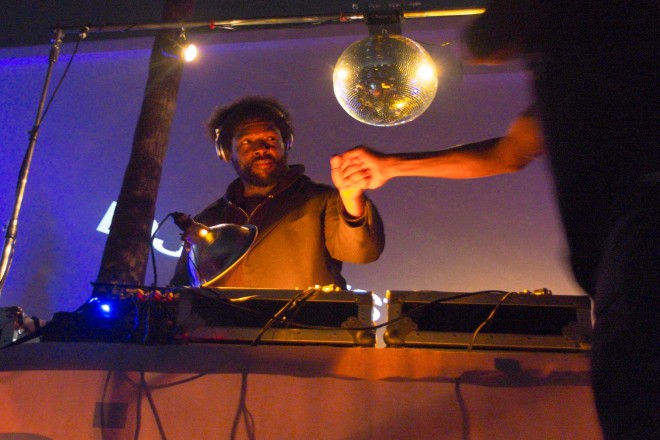 Questlove fist bump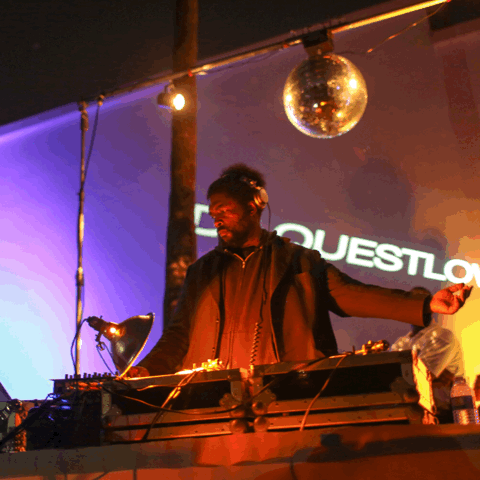 DJ Questlove in action at Cinespia
I hadn't seen this classic rock and roll film in quite some time. The combination of strange early MTV-era editing, overacting, and kick ass soundtrack made for a great time.
Purple Rain features an overabundance of Prince close ups
There is no denying the campy appeal of Purple Rain, but the film won Prince an Academy Award for Best Orginal Song Score. It's worth watching Prince's Oscar acceptance speech for oodles of 80s goodness.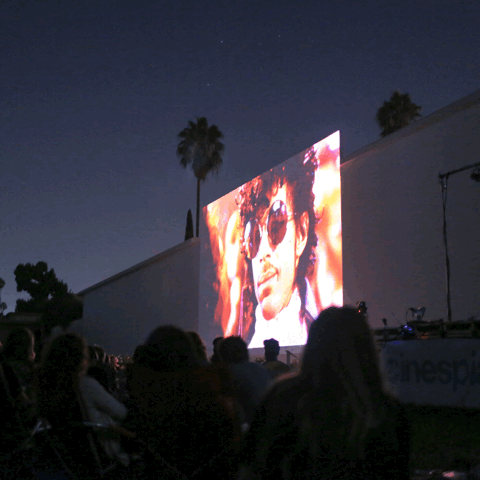 Prince close up GIF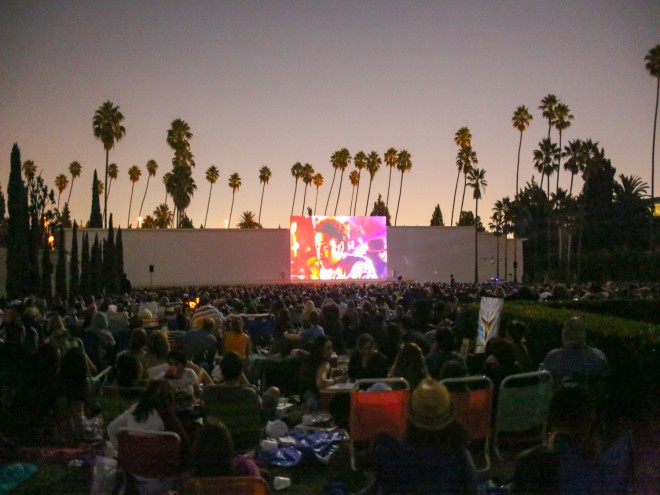 Prince has a new album  called 'Plectrum Electrum' that will be released on September, 30th 2014. You can pre-order it on iTunes USA, or  Amazon.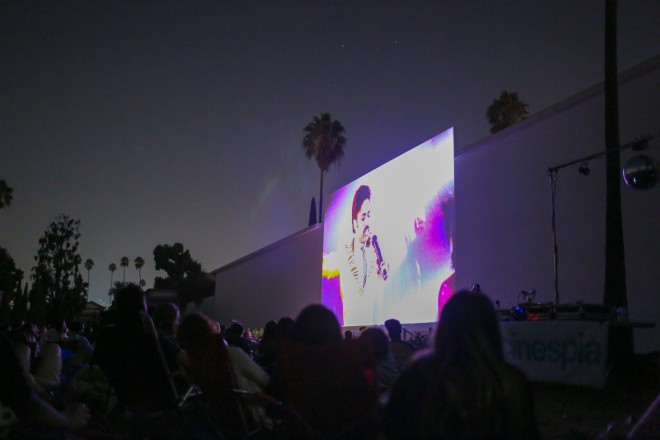 Morris Day
Until I re-watched the film, I did not realize that the Rev. Al Sharpton's fashion muse was Morris Day, the villain in Purple Rain.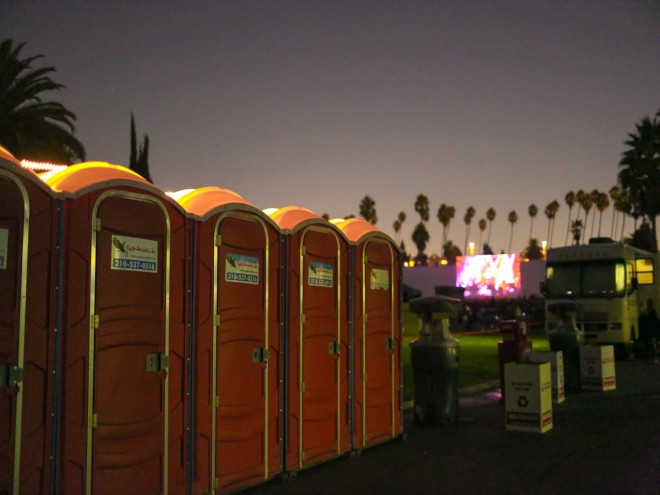 Port-a-Potty line up at Cinespia
Cinespia's 14th season is coming to a close, but there are still two great films coming up: The Keanu Reeves classic The Matrix and Roman Polanski's Rosemary's Baby. The latter's especially creepy score will pair nicely the groovy cemetery environs.
Cinespia at Hollywood Forever Cemetery
6000 Santa Monica Blvd.
Hollywood, CA 90038
Sat 9/13 – The Matrix
Sat 9/20 – Rosemary's Baby