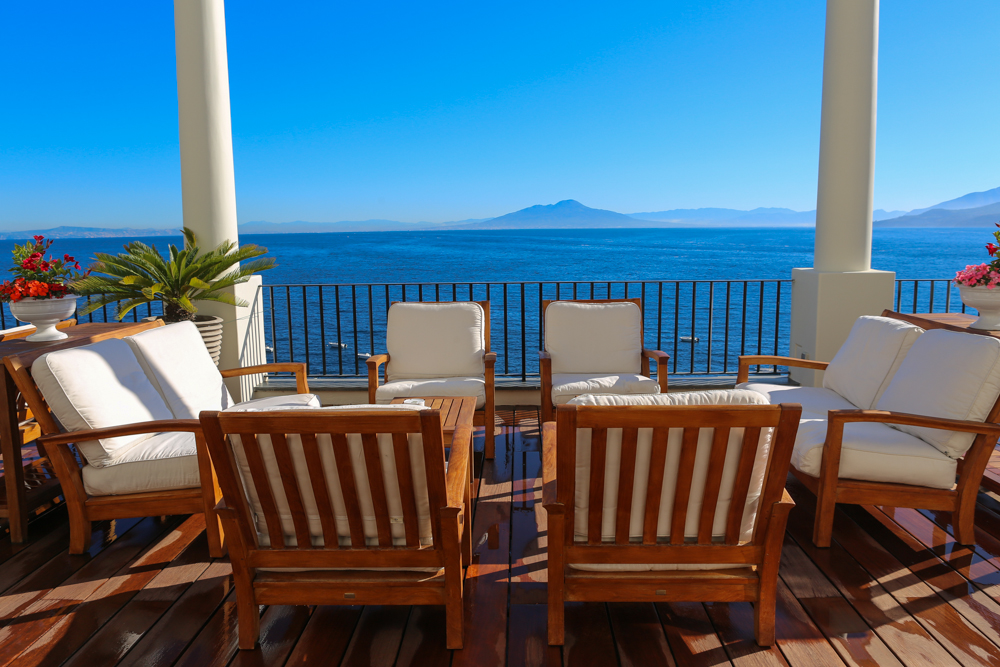 The deck is a great place to drink your morning coffee– or just to chillax
I'm currently in Italy where I am spending the week exploring the Amalfi Coast with my friend, Justin.
We're currently on the island of Capri where we're staying at the fabulous and chic JK Place Capri. Staying here feels like you're in a private villa instead of a hotel. There isn't a formal lobby or reception area– although the place has great staff who will pick you up in the hotel's signature golf cart the second your ferry arrives from Naples or Positano and drive you the 5 minutes to the hotel.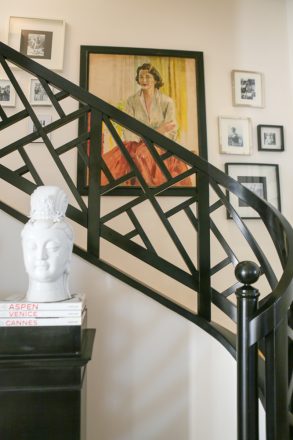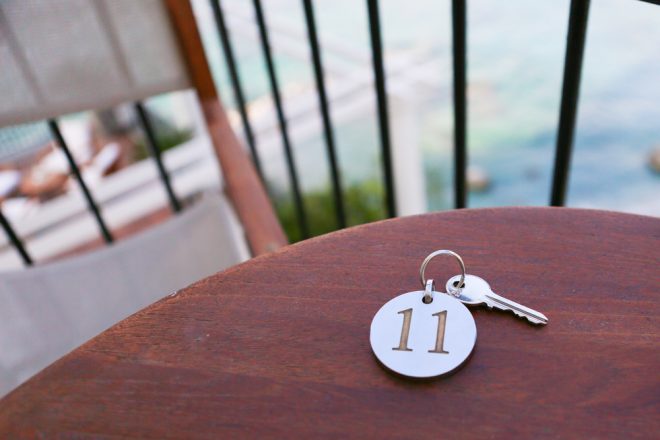 The hotel's details make you feel like you're staying at a chic friend's place
The island of Capri is small (a little over 4 square miles) and is both chic and charming. The center of town is packed with designer boutiques, souvenir shops and restaurants. Day trippers come in by boat to check out the islands sites, but I've very much enjoyed staying here.
Much like the island itself, JK Place Capri is intimate and chic with only 22 rooms and suites.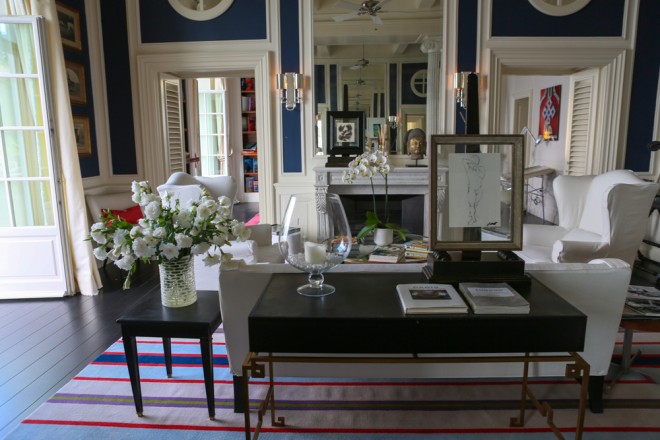 Laid back elegance is the vibe at the JK Place Capri
The gym is spacious and well equipped for the number of rooms and you feel much less guilty about indulging in the local pasta and vino after having a great workout. I'm really enjoying  the hotel's chic, laid back elegance. The rest of the guests I've met are well-traveled and friendly and willing to pass on their favorite tips and picks.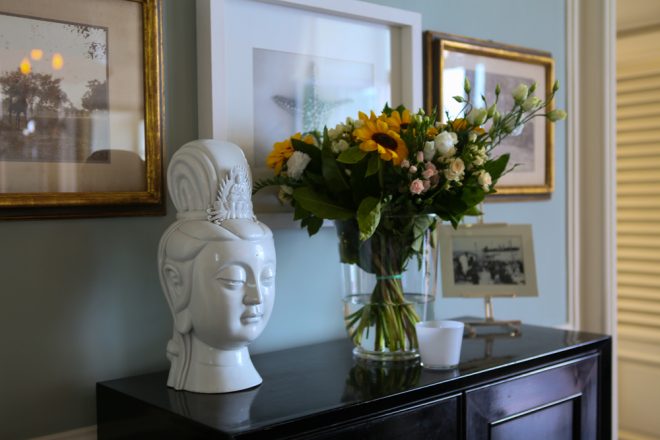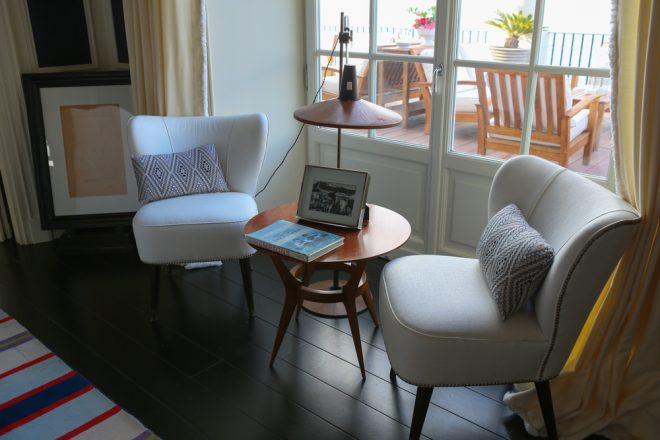 The common areas all have thoughtful details and comfortable seating areas
In addition to the gorgeous bedrooms, the hotel has  a huge spa (packed with good smelling Santa Maria Novella products), a restaurant, a library stocked with a fantastic coffee table book edit in multiple languages. The common areas and rooms all have wifi. The patio is expansive and impressive and great place to enjoy the view with your morning cappuccino or a cocktail. The pool is large and there are plenty of pool chairs available.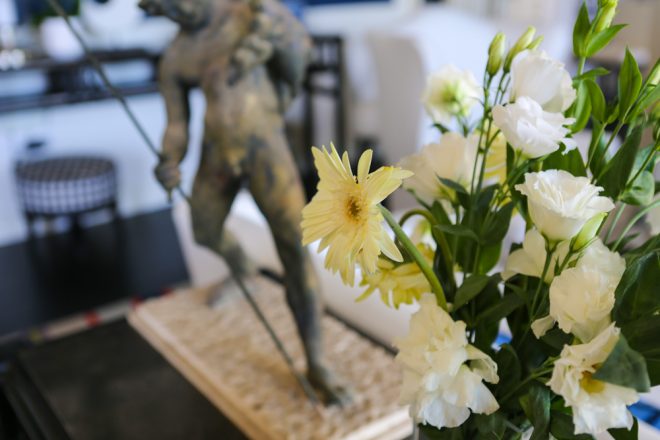 Fresh Flowers and Art Are everywhere on the property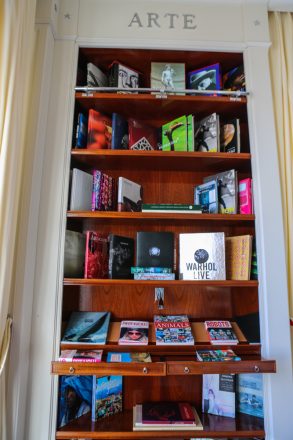 I'm particularly crazy about the hotel's library, which is packed with TASCHEN books galore
Classic Rooms at the JK Place Capri start at $701.00.