It's nice to be back at W Hong Kong.  While I'm not staying in the Wow Suite this time, here's a little tour of that ridiculously fabulous room from my last trip, which had a dining room table, a living room, a kitchenette and a stretch bathtub.
This hotel is seriously playful and fun. When you travel, it's always smart to be a member of loyalty programs and W Hotels are part of the Starwood Group. I sleep around at a lot of Starwoods and one of the benefits of being a Platinum Starwood Preferred guest is getting room upgrades, which is how we wound up in one of only 3 Wow suites on the property. W Hotels Asian properties are pretty spectacular.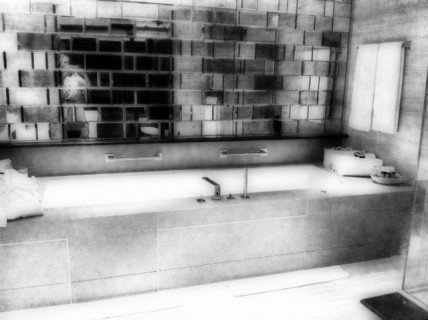 The Stretch bathtub, also known as my office.
One great way to keep track of your loyalty programs (everything from Starbucks to Starwood) is through Award Wallet ( For all the best scoop of how to parlay your credit cards into free flights, hotel stays, and other travel perks read and follow The Points Guy aka Brian Kelly.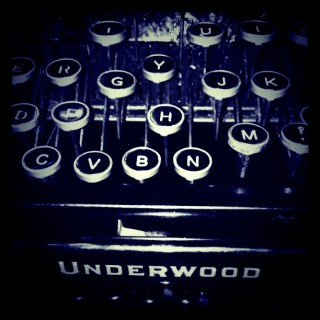 A vintage typewriter in the WOW Suite
I endorse both these sites whole-heartedly, especially because the people behind them view Travel as seriously as I do. Full disclosure: my husband is the president of Award Wallet and Brian is a friend and colleague and future traveling companion—we are currently conspiring to head to Jordan for some shenanigans & hopefully a Queen Rania sighting.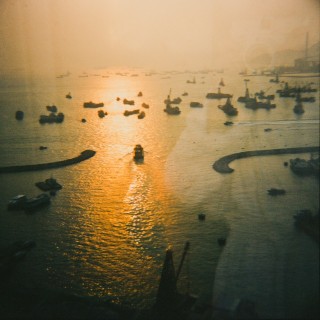 Self-portrait at the W, overlooking Kowloon