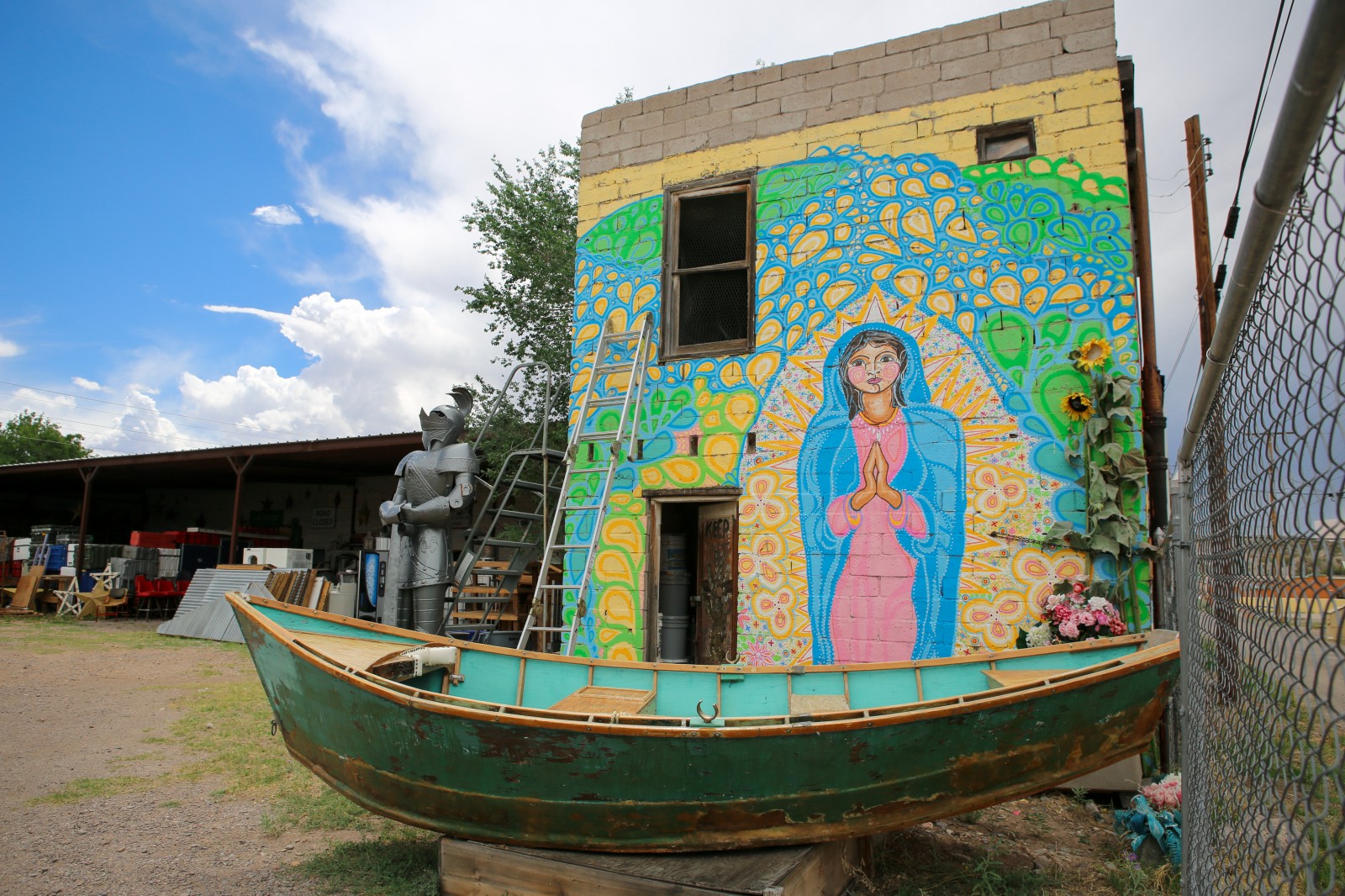 Street art in Truth or Consequences, NM
I spent part of last week exploring New Mexico. It was the first time I visited the funky tiny hamlet of Truth or Consequences in the southwestern part of the state.
Also known as T or C, the town has a population of less than 7,000 people. They are a friendly and eclectic bunch. Truth or Consequences feels like a place where you wind up, not a place one aspires to live. Some residents have settled here for the town's famous natural hot springs. There is a large veteran's home. Ponytailed hippies came here in the 60s and never left.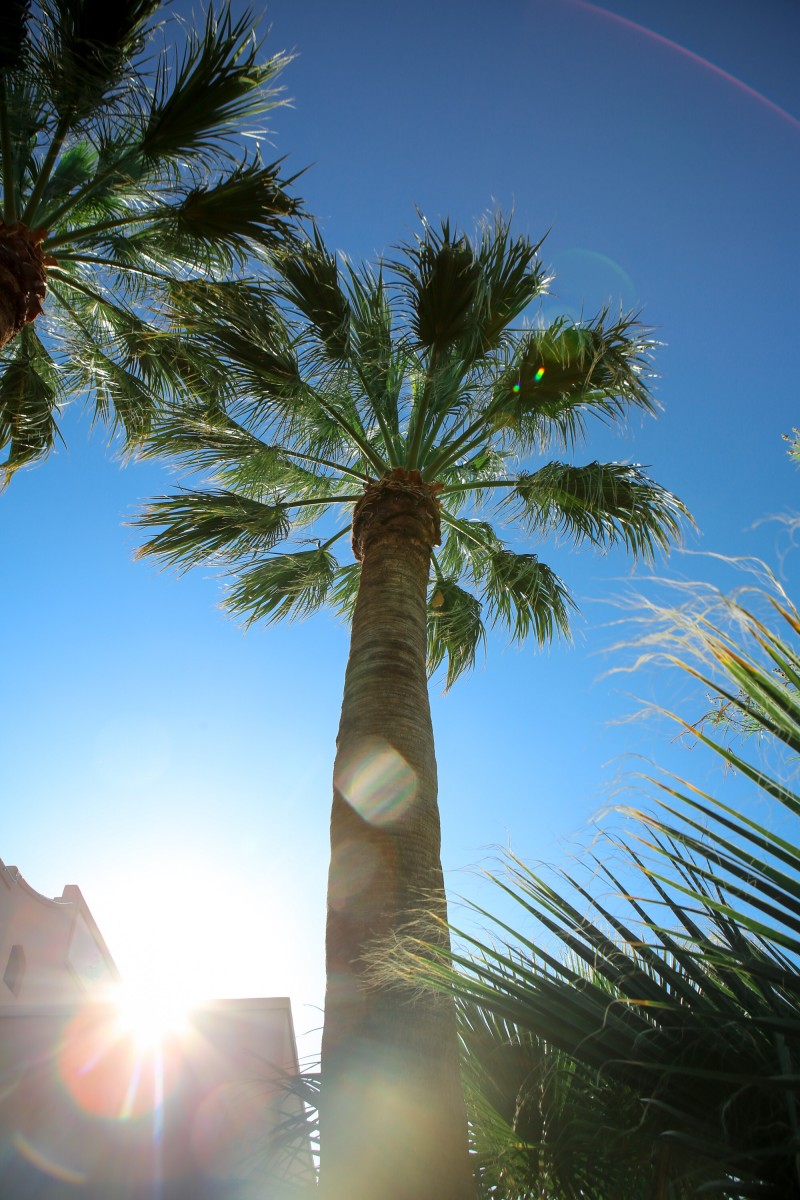 Palm tree and sunshine in New Mexico
I overheard a local saying, "there are four doctors in town who will write you a medical marijuana prescription, and two doctors for everything else."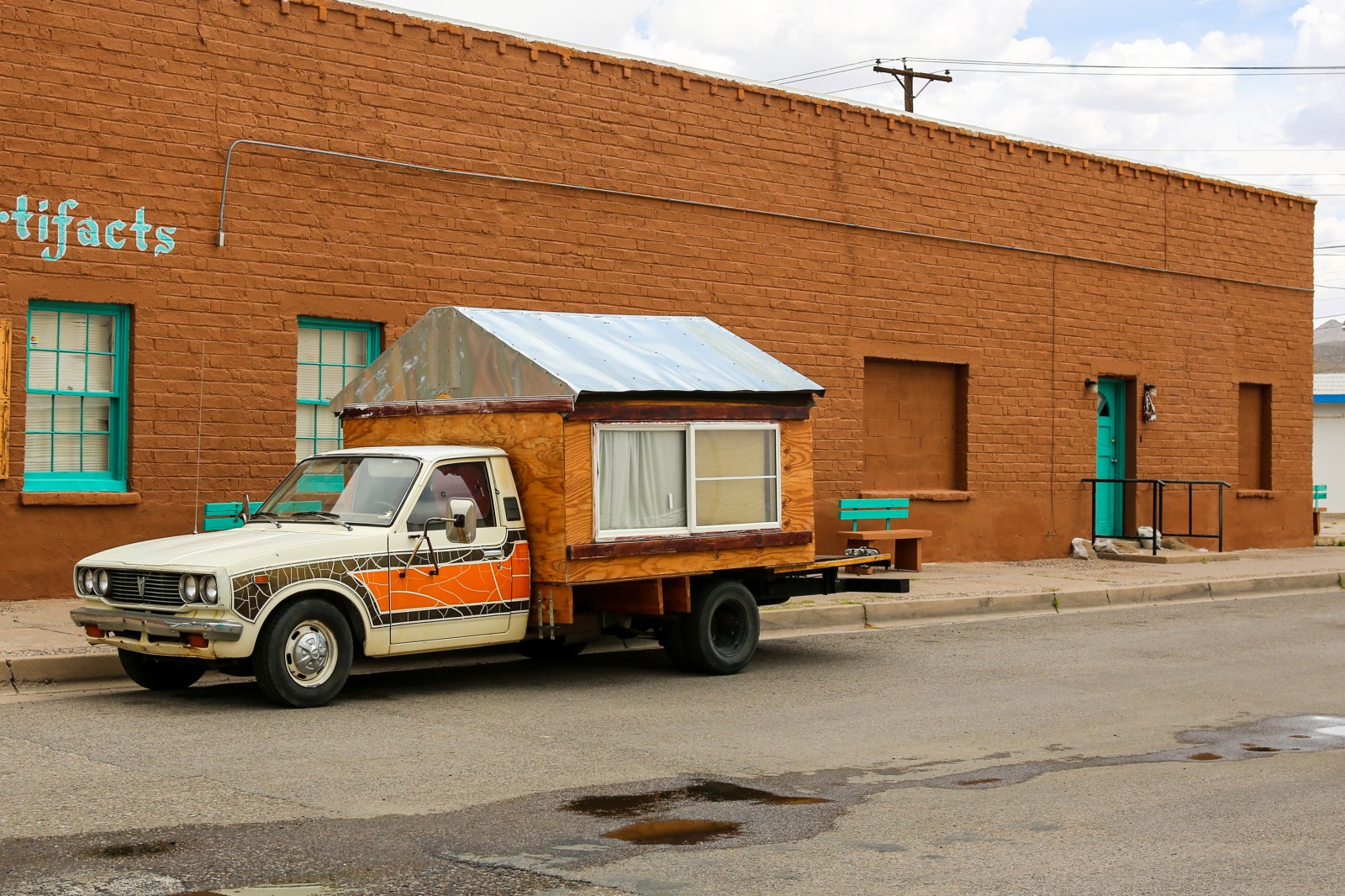 Tiny living in Truth or Consequences
It's an eccentric spot in the Southwest and I enjoyed exploring it. While T or C's main drag has limited appeal there is some interesting street art. The nearby Elephant Butte Dam and reservoir  recreation area is rather beautiful, and turning 100 years old this year.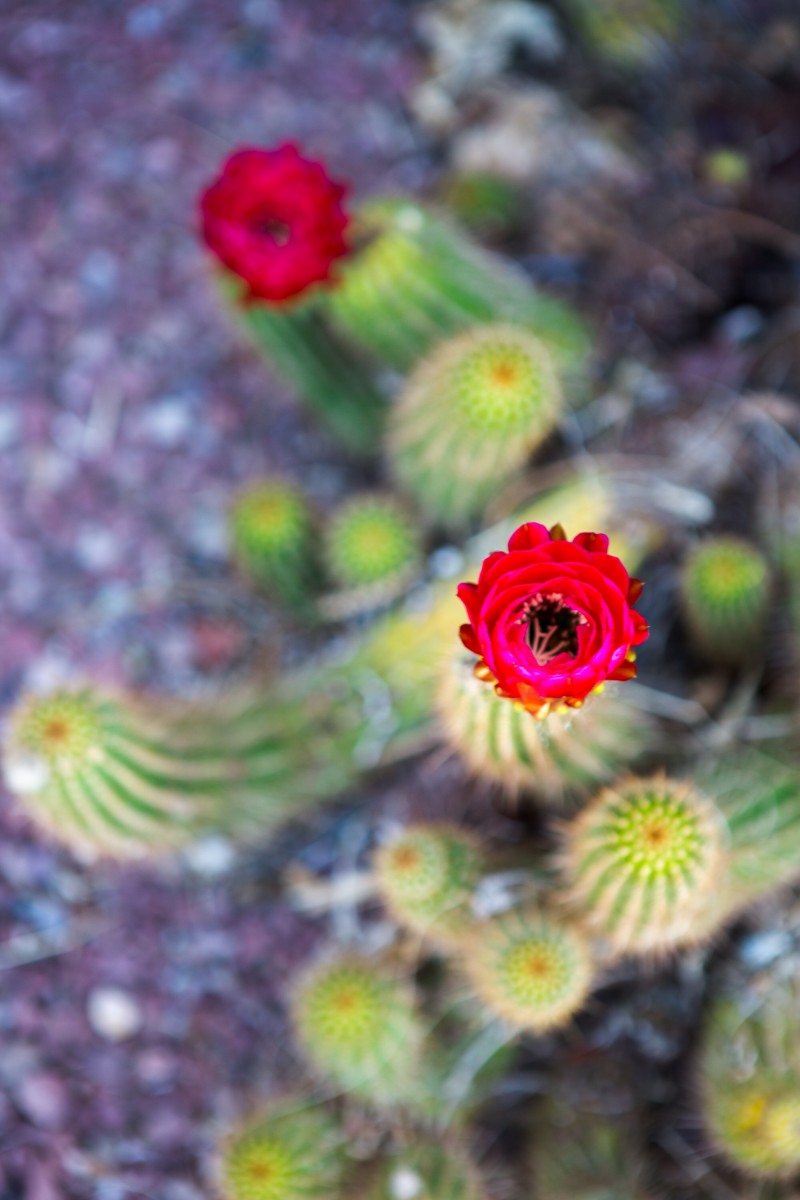 Cactus flowers in bloom
Truth or Consequences has a bit of the artistic spirit of Marfa, Texas without the hipster vibe. The residents are very friendly and open. Some of the small businesses are firmly set in a time warp.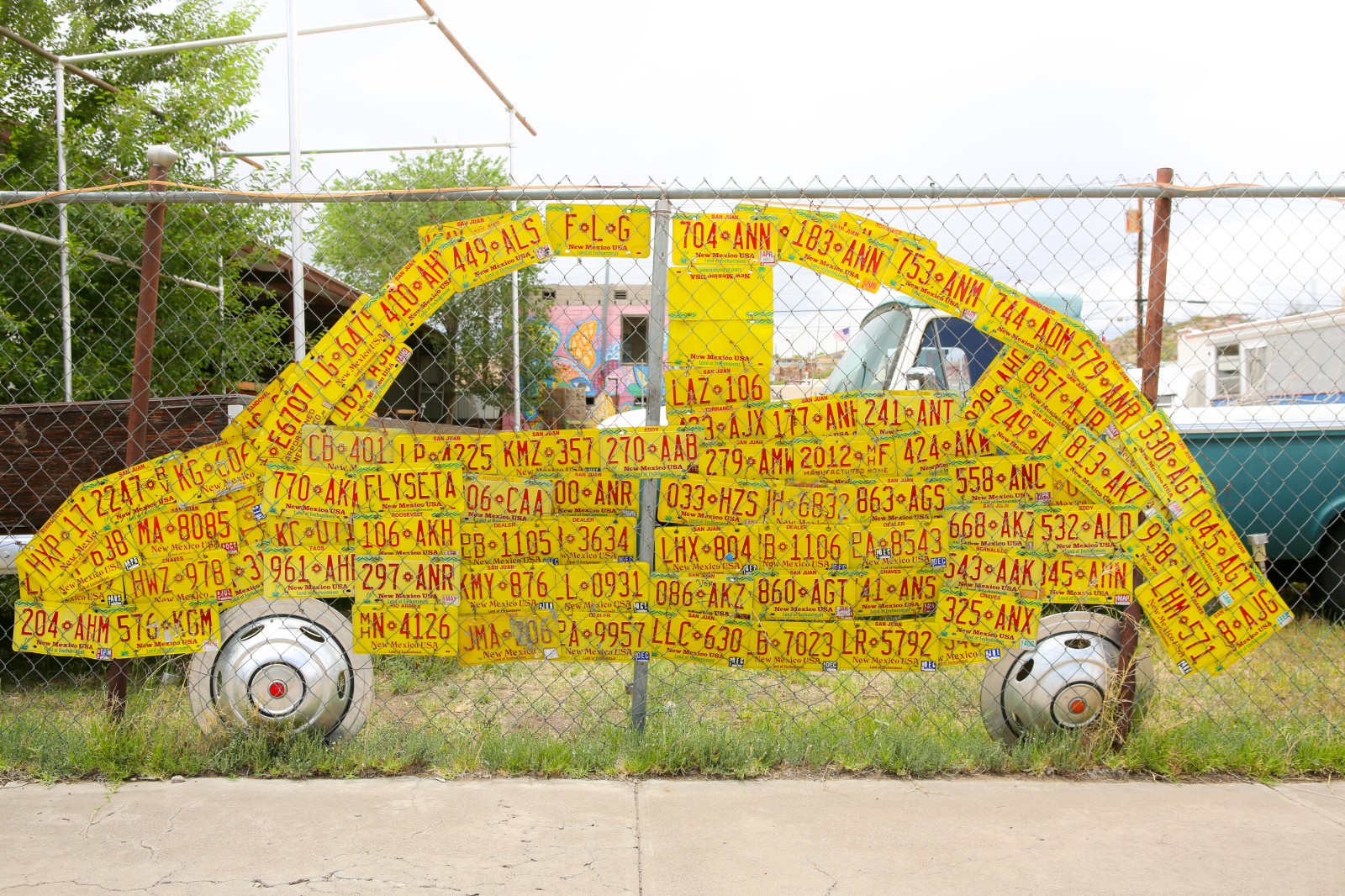 Land of Enchantment license plate car
Los Arcos Steak and Lobster, one of the town's best places for dinner, opened in 1970 and in the right light kind of feels like that it still exists in that decade. There is even a brick and mortar store that specializes in tie die.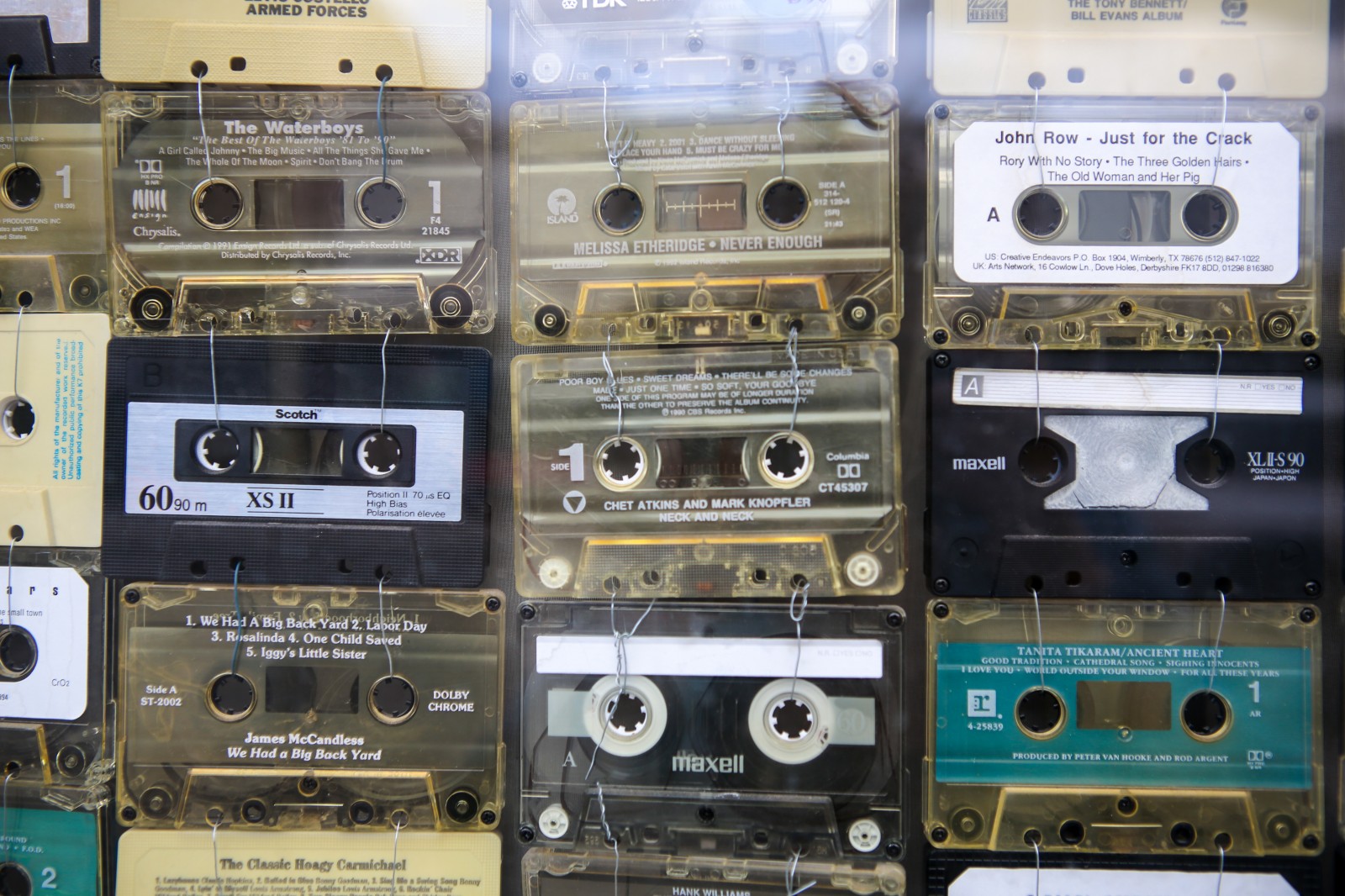 Cassette tape curtains in T or C
I enjoyed walking the small town on foot. Bright pops of color from flowers and street art broke up the mostly monotone desert landscape.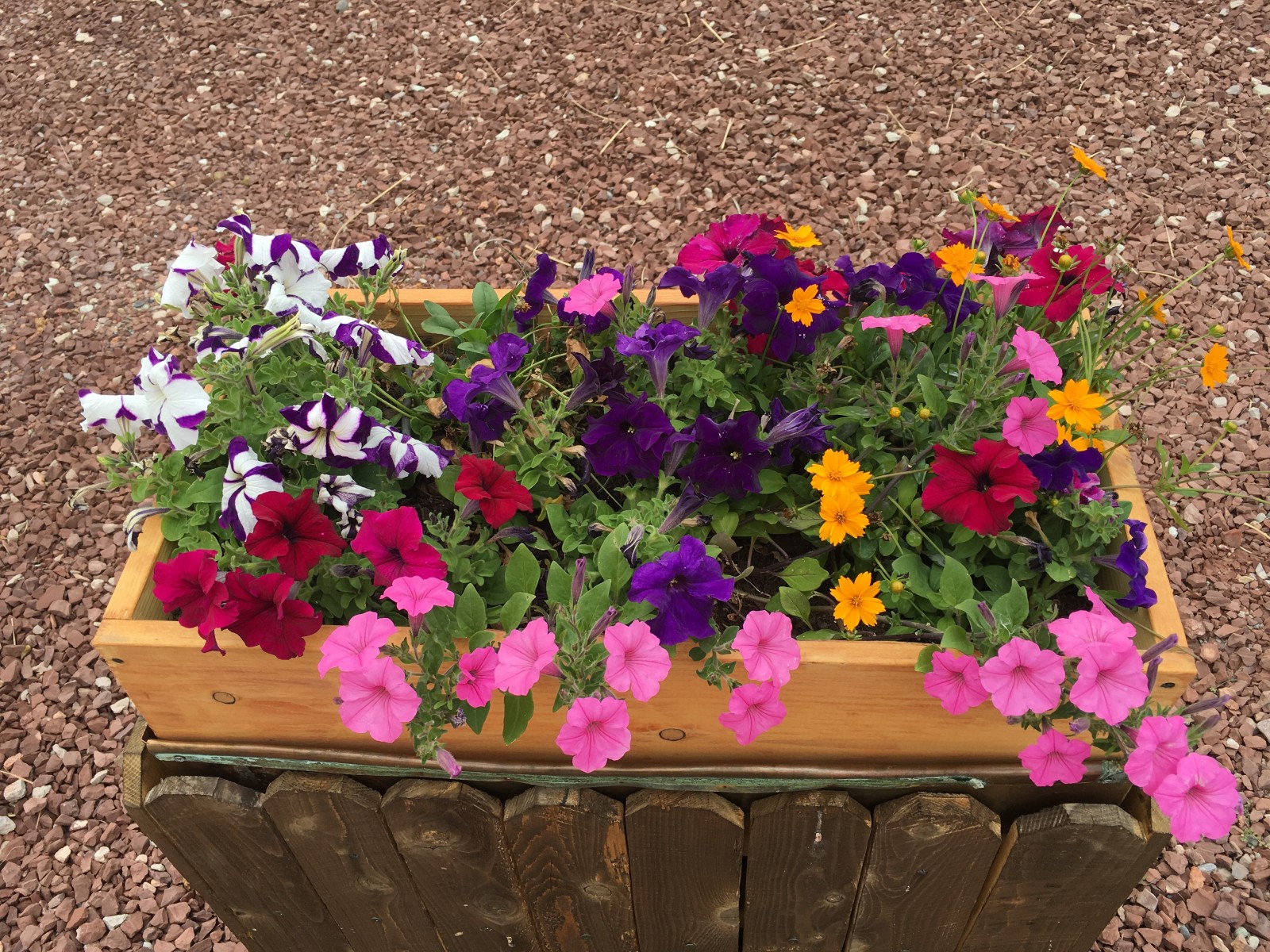 A well-tended planter at Sierra Grande Lodge and Spa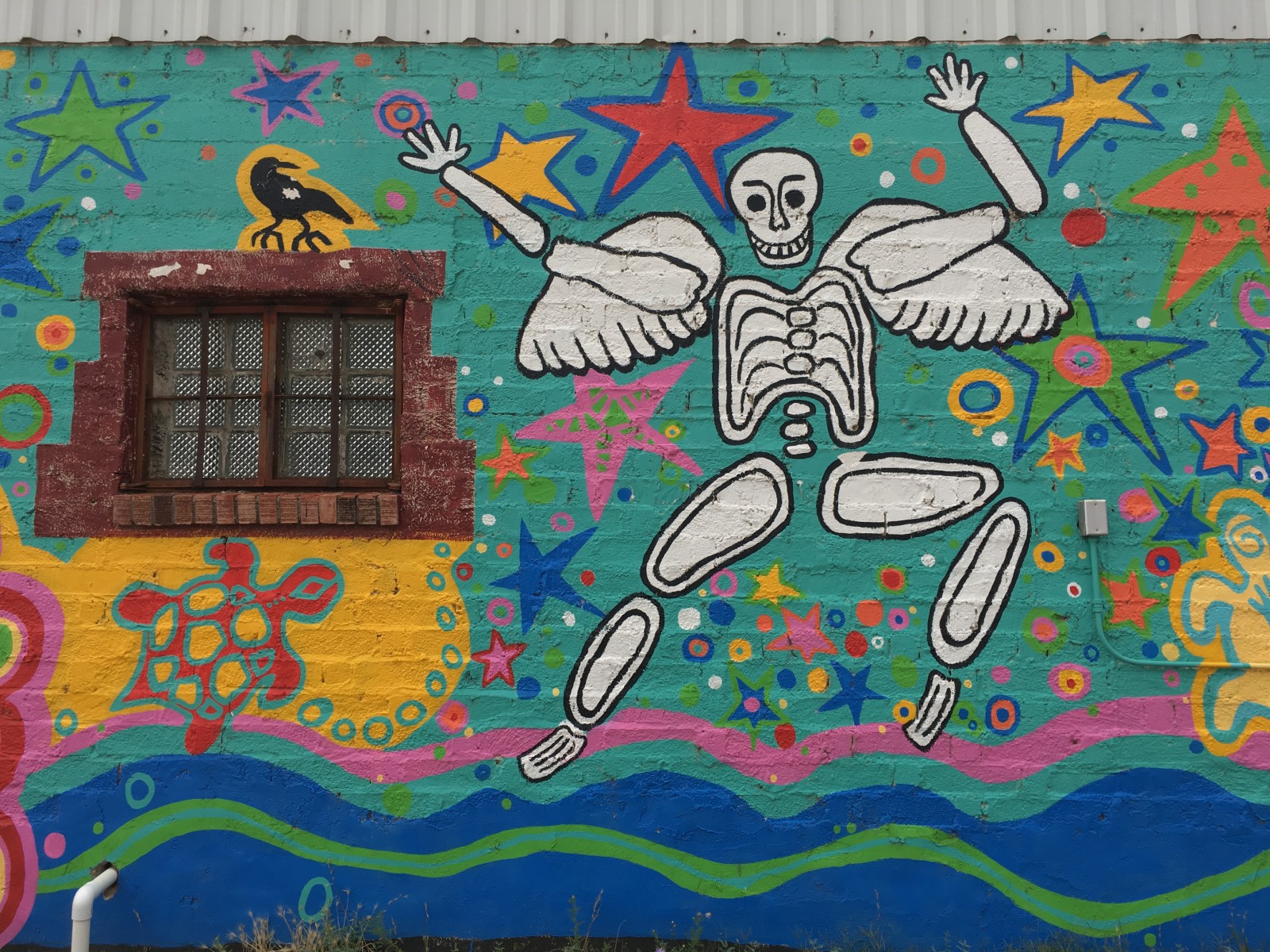 A colorful mural on the side of a building in T or C
The food was surprisingly good. The Restaurant at the Sierra Grande Lodge and Spa had an inspired menu. Los Arcos had an old school steakhouse menu and served a mean baked potato.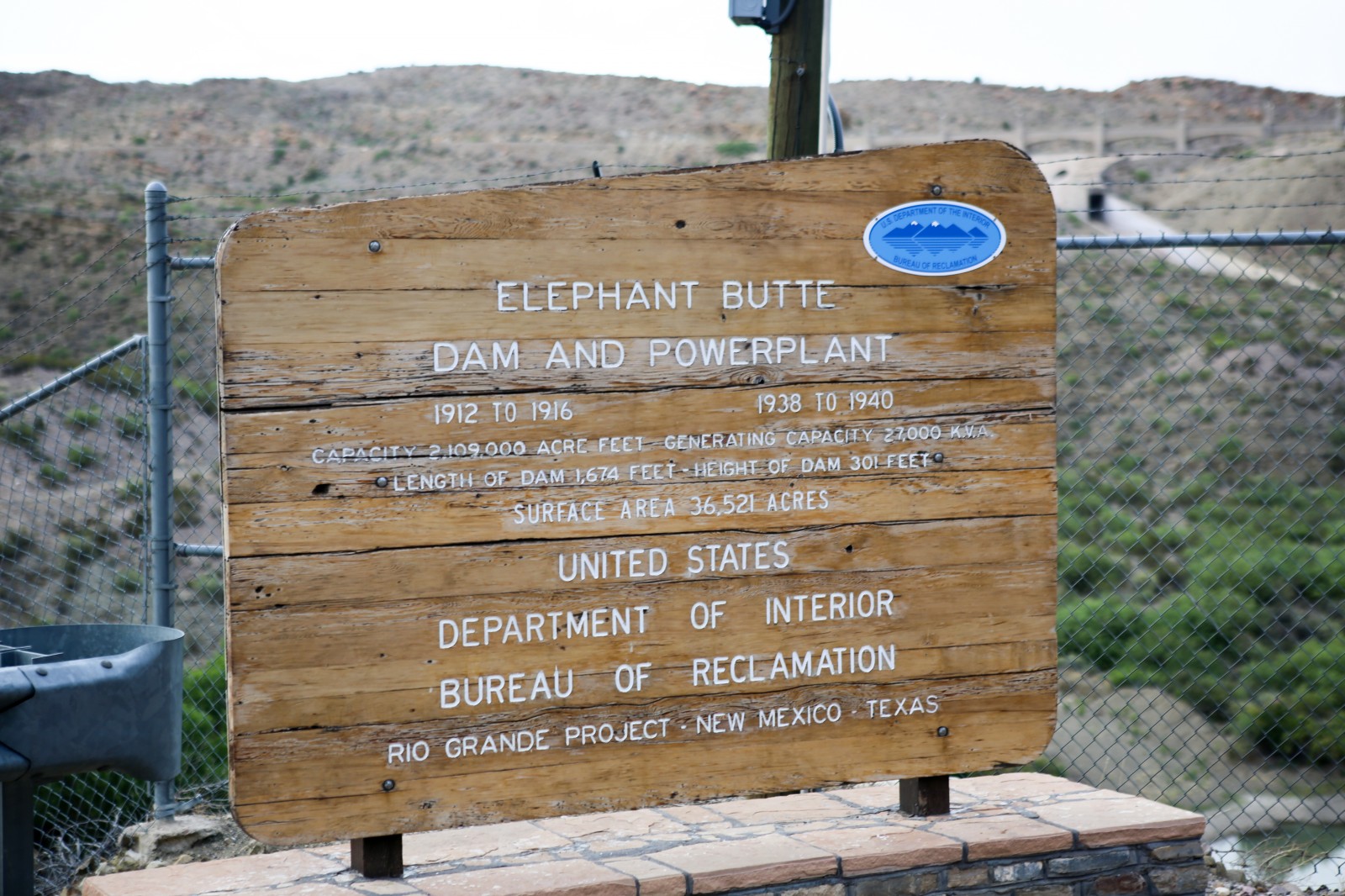 Elephant Butte Dam and Powerplant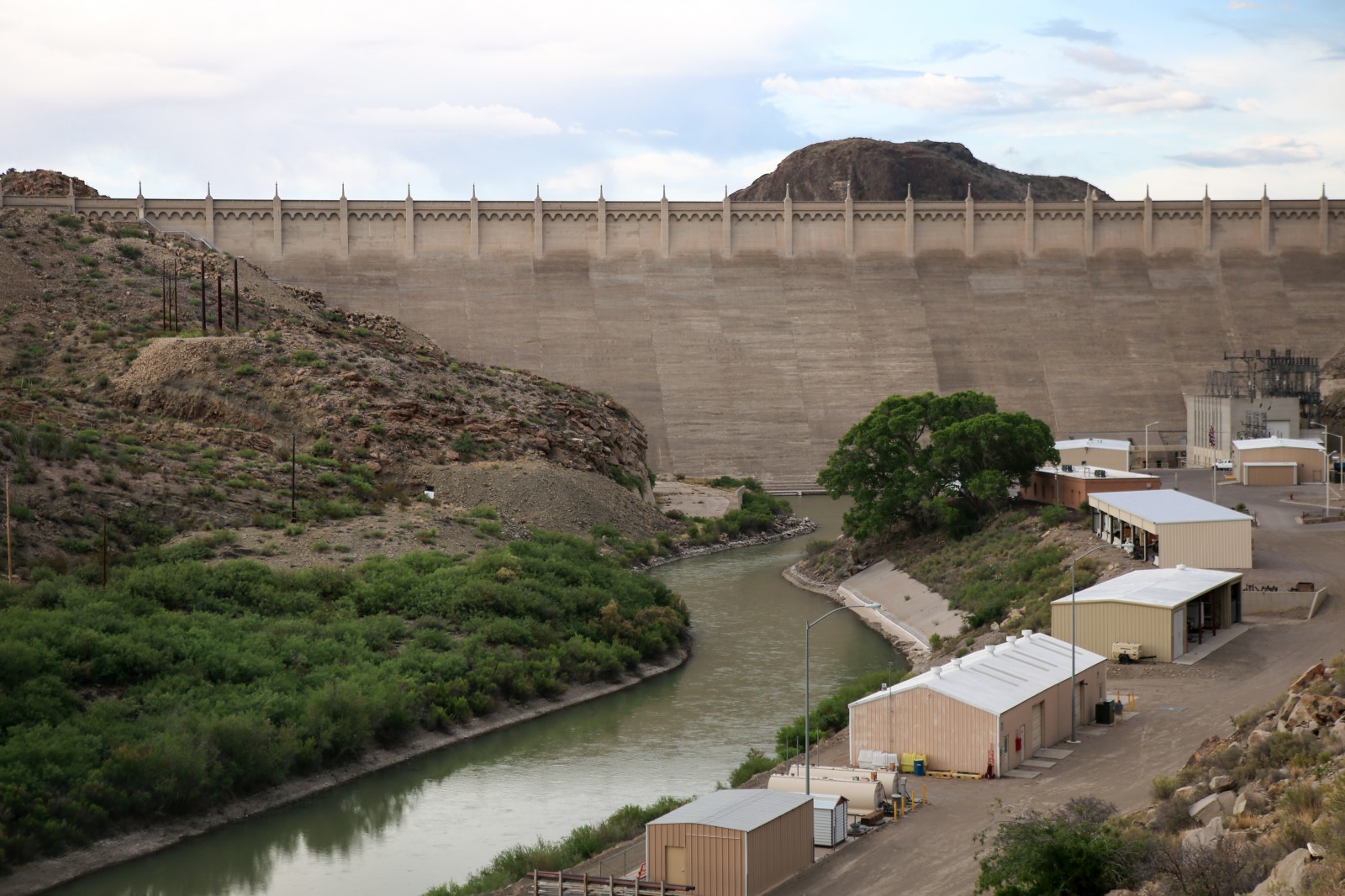 Another view of the Elephant Butte Dam and Powerplant
New Mexico also has insanely beautiful skies. The puffy clouds are almost characters in the critically adored television series Breaking Bad and it's current prequel, Better Call Saul.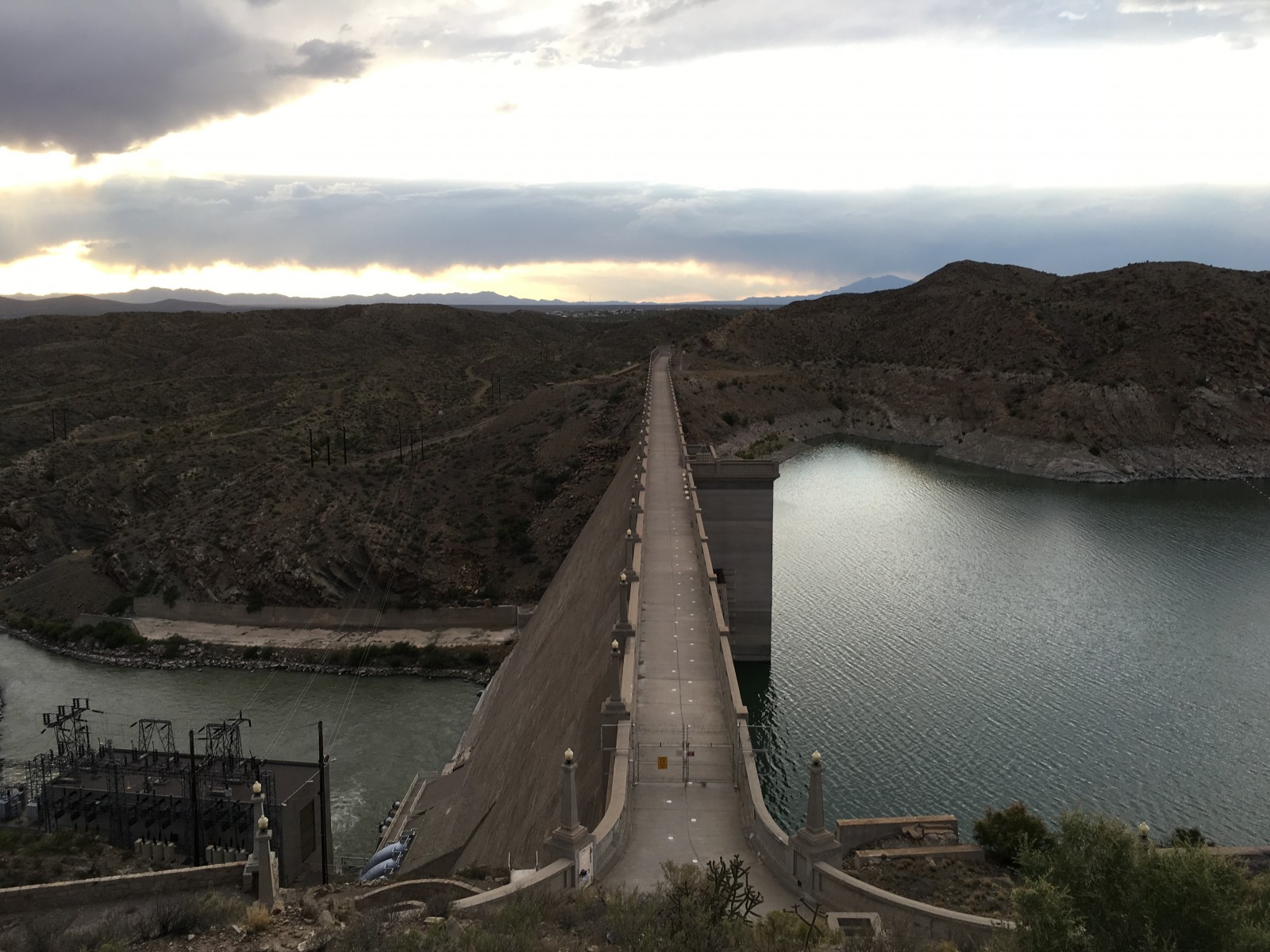 Moody sunset clouds above the Elephant Butte Dam
It rained both nights I spent in Truth or Consequences, and the dramatic clouds added to the impressive views of the Elephant Butte Dam and recreation area.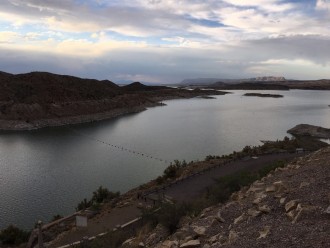 The Resevoir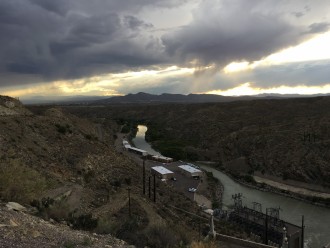 Magic hour clouds above the powerplant
Truth or Consequences is worth a stop for anyone driving from El Paso, Texas or Las Cruces, New Mexico to the Albuquerque. It's a eccentric Southwestern spot that feels like a setting from a film by Quentin Tarantino or Robert Rodriguez.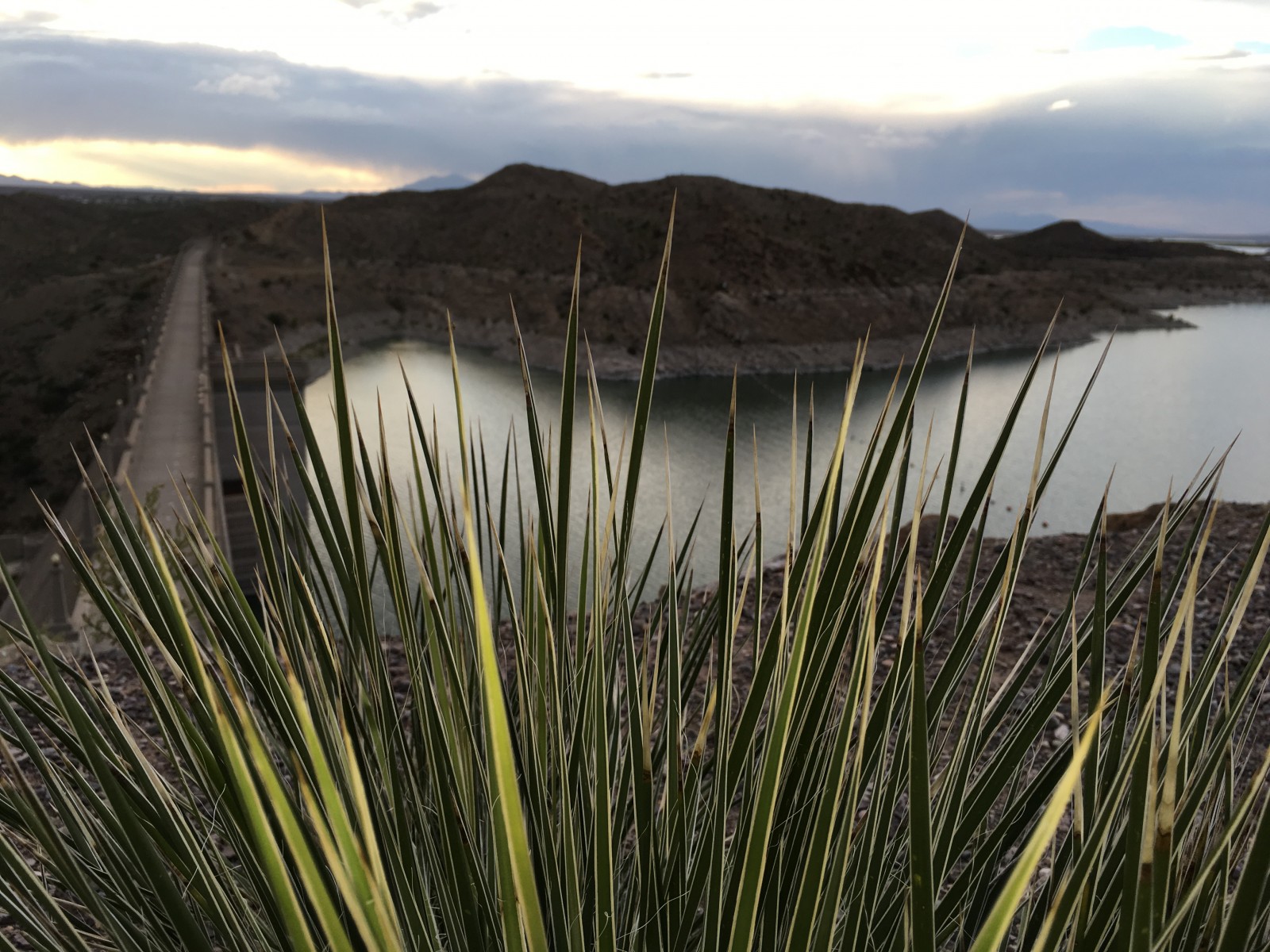 Plants above the Elephant Butte Dam and Powerplant
It's a bit counter-culture and nice contrast to the upscale artsy enclave of Santa Fe, and the people could not be nicer.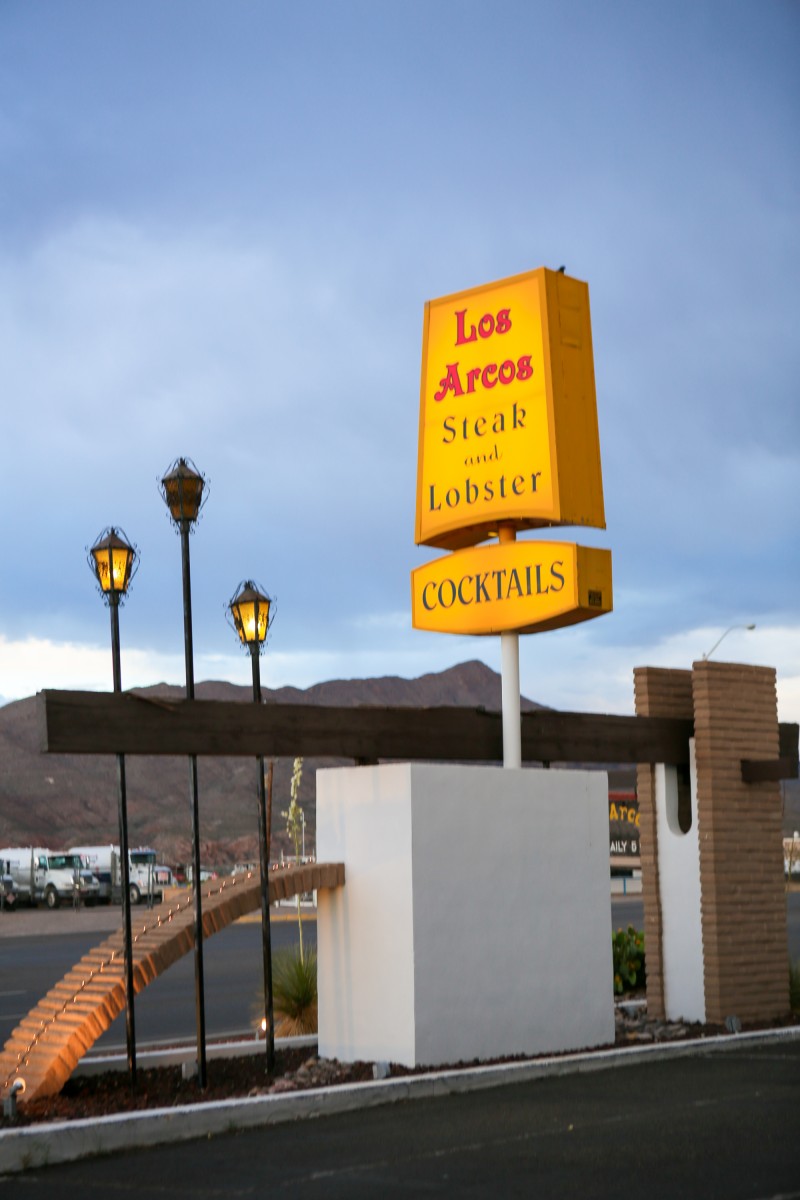 Vintage sign goodness at Los Arcos
Los Arcos Steak and Lobster is a favorite dinner spot.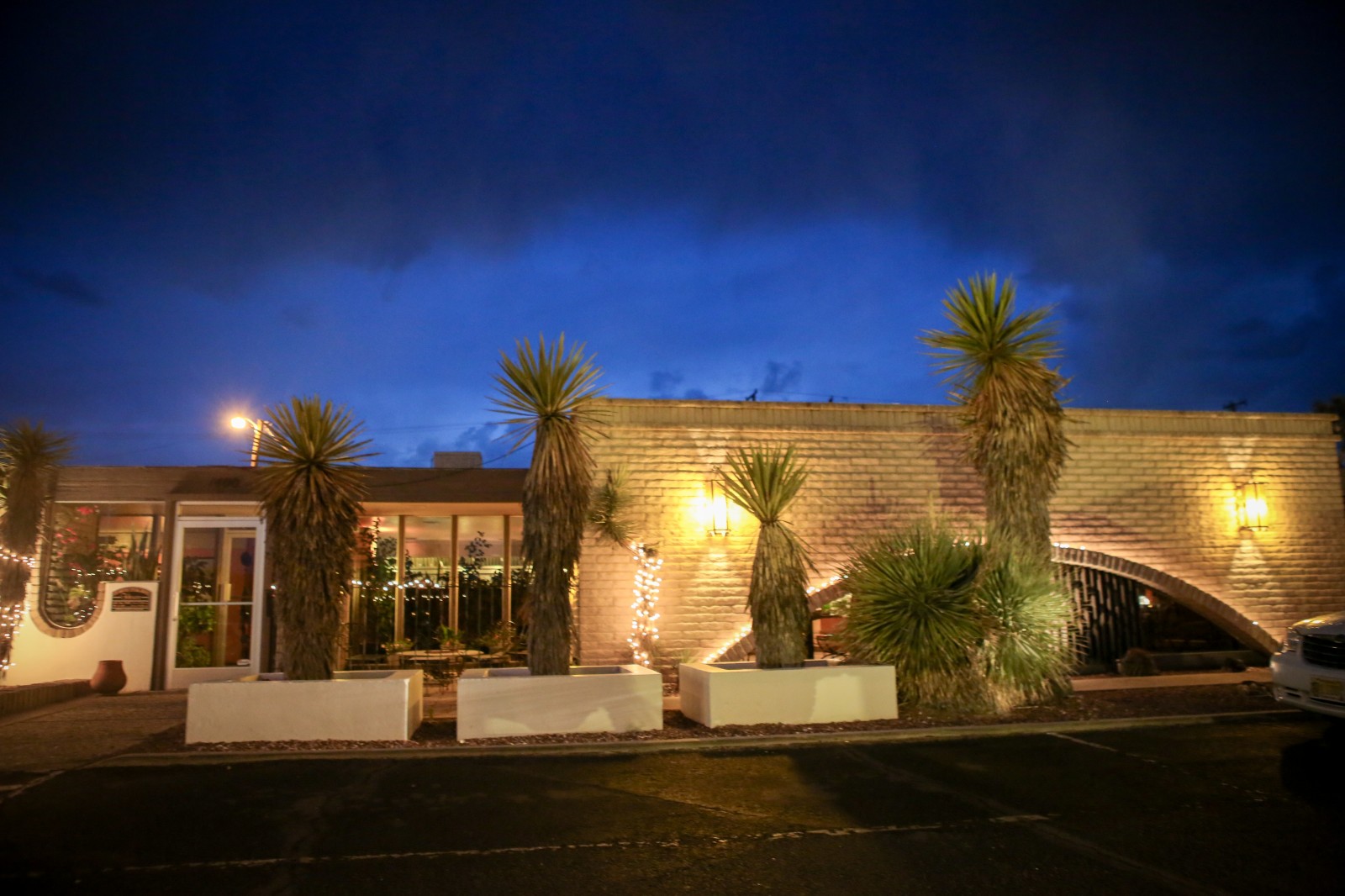 70s exterior of Los Arcos Steak and Lobster
Address: 1400 N. Date Street
Truth or Consequences, New Mexico 87901
Phone: 575-894-6200