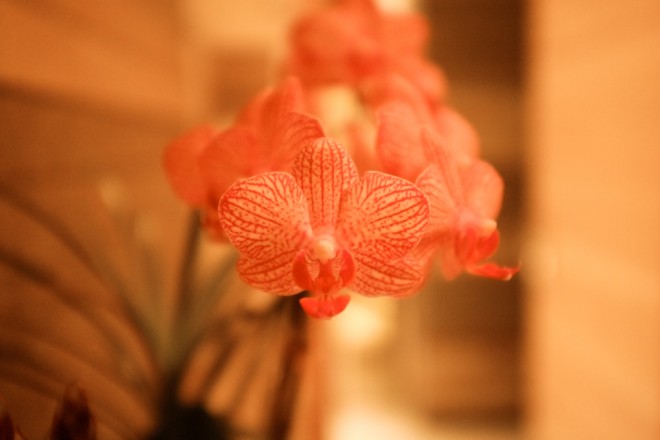 Pink orchids add to the zen chic vibe at the Four Seasons Seattle Spa
Pacific Northwest style is embraced at the Four Seasons Spa in downtown Seattle. The spa's facilities are 6,000 square feet of understated luxury– basalt rock and glass brick are featured throughout the eight treatment rooms. The rock used in the spa interiors has even been cut in a manner to show off its fossil-like dendrites, which make you feel surrounded by nature even though you're in the middle of downtown.
The Four Seasons spa's signature treatments embrace the hotel's Pacific Northwest environs. You can book a 4 1/2 hour Mount Rainier Journey or try a Deep Forest Bliss treatment complete with balsam and pine body oil. After learning that the spa was open on Sunday (win!), I scheduled an Amala rejuvenating anti-ageing facial for a Sunday morning as a final treat to my Girls Trip weekend.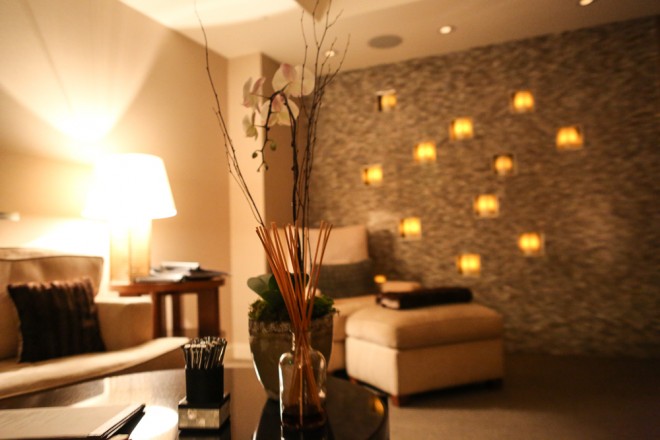 The spa has a zen charm and very comfy seating. You can even order room service
Scenes from the spa
Fossil Like Dendrites in the stone are a particularly charming detail

After slipping into a fluffy bathrobe, my therapist, the lovely Christine, led me back from the orchid-filled relaxation room to where I would get my treatment. I was thrilled to learn the spa uses Skinceuticals products, which are a personal favorite of mine (I keep a bottle of their B5 Hydrating Gel in my TSA approved liquids bag). The spa has variety of eco-friendly products available for purchase when you check out, but there is no hard produce sell. The relaxed, service-centric style is pure Four Seasons, and really what luxury is all about.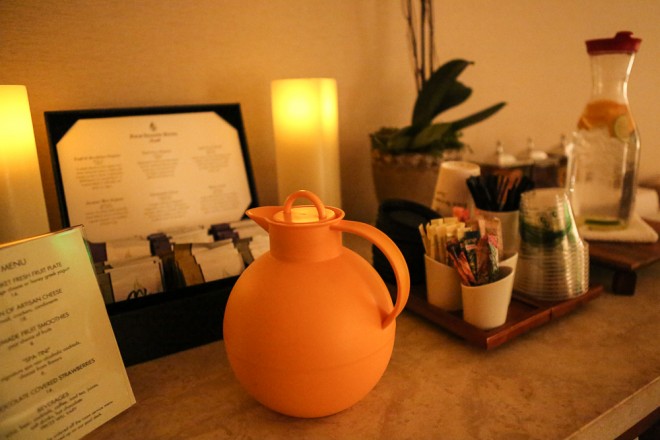 A variety of beverages and a spa menu are available to spa goers
I loved the different textures: soft chairs, glass bricks and fleshy orchids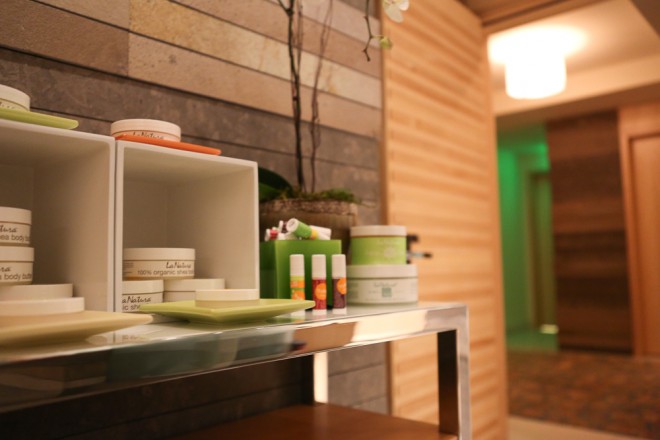 A Variety of Eco-Friendly Products are available for purchase at the Spa
I relaxed for the next 80 minutes as Christine explained the different steps of the facial. She was lovely and informative but not chatty. The mild glycolic peel was lightly tingly but effective. Halfway through the treatment Christine even took out a hand mirror to show me the lifting effects on half my face, which were surprisingly visible even during the procedure.  I left the spa glowing and excited to learn that the facial's visible results last for about 8 days.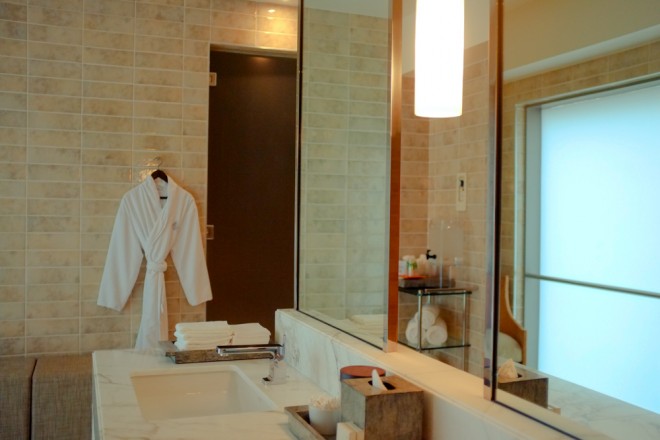 The spas facilities boast a steam room and fluffy robes
Glass brick adds a modern touch to the spa, and makes it man-friendly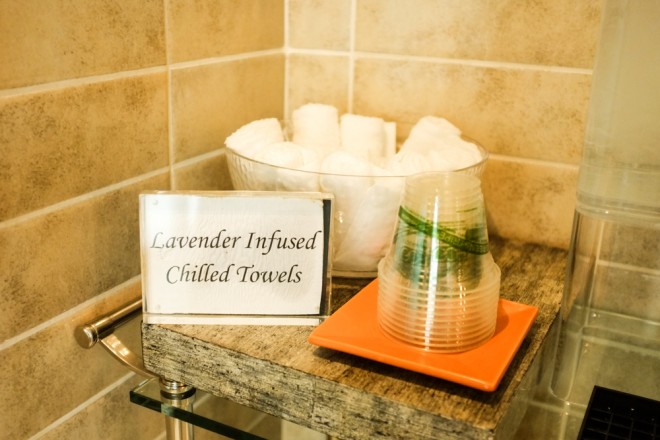 Go ahead– say yes to a lavender infused chilled towel.
Even if you're not a guest at the hotel property, the spa is fantastic place to book a treatment and enjoy some  fabulous Four Seasons service. You can even order room service right from the relaxation room.
The spa is a favorite among locals.  It was a perfect retreat for a girls weekend, but the vibe was modern enough that guys would be comfortable too. I can't help thinking the treatments would be a great treat for Seattle mom on Mother's Day.
The Spa at the Four Seasons Seattle
99 Union Street
Seattle, WA 98101
Phone: 1 (206) 749-7000
Disclosure: my spa service was provided gratis from the Four Seasons. It was so fabulous I gave Christine a really big tip.