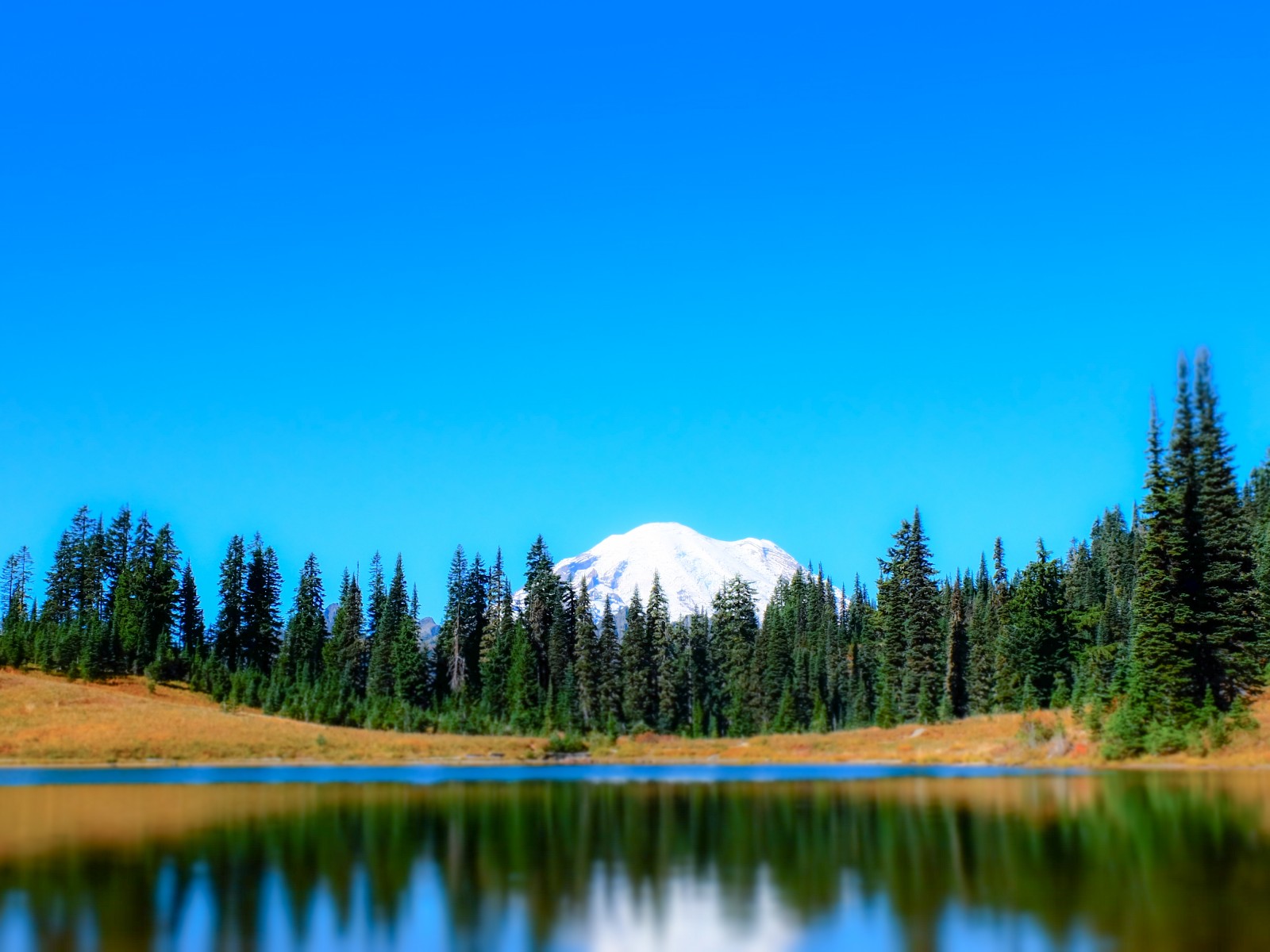 Washington's drought was evident in the water levels at Tipsoo Lake
I've lived in Seattle for over a year and finally got to Mt. Rainier National Park to meet Washington's highest mountain IRL for the first time. I focused on visiting the areas near Paradise and the Chinook Pass. I entered the park from the southwestern Nisqually entrance. The fee to enter was $20 for my vehicle and valid for 7 consecutive days.
The stone bridge over  the lower tier of Christine Falls
My first mistake was assuming that visiting mid-week and mid-September meant the park wouldn't be crowded. A teacher's strike in Seattle and fantastic weather made the park fairly packed. This was an issue since I had no mobile phone service in the park, nor for about 30 miles outside of it. Wifi was non-existent.
The first photo op I passed was the picturesque Christine Falls, which are easy to access just off the road. Washington has been in a drought and water levels were visibly low at all the waterfalls and lakes.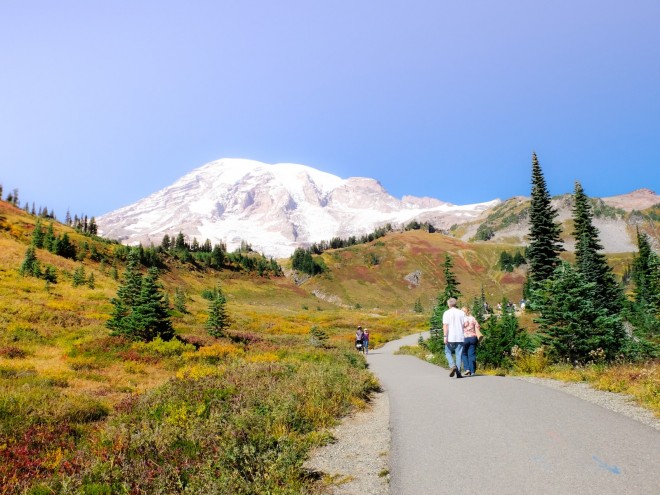 Hiking in Paradise
If you are planning on staying at one of Mt. Rainier's Inns, book ahead even in the fall.
I failed to do this and discovered both Paradise Inn and National Park Inn had filled up a few hours before my arrival.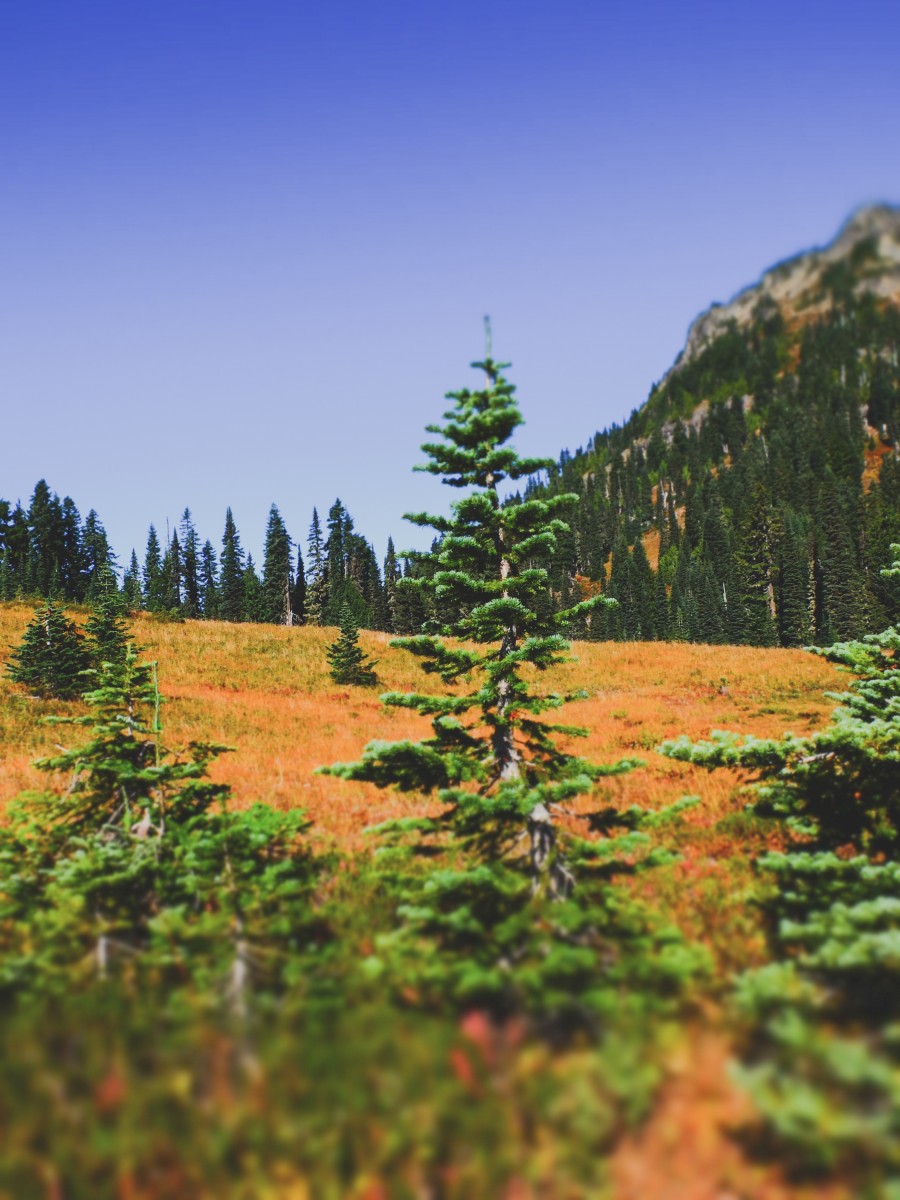 Evergreens and fall colors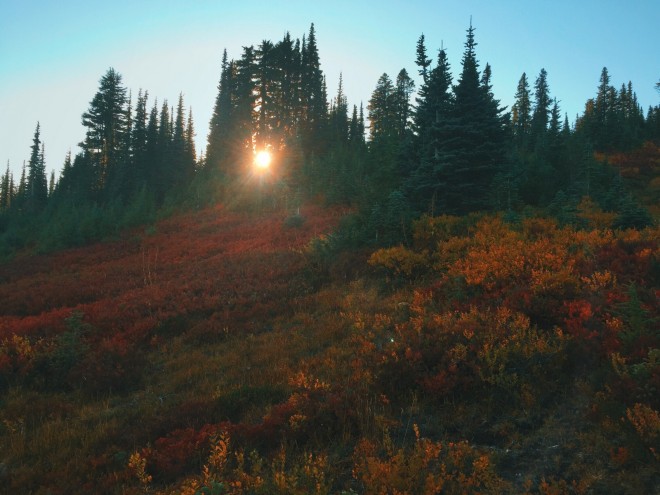 Full frontal fall colors off a trail in Paradise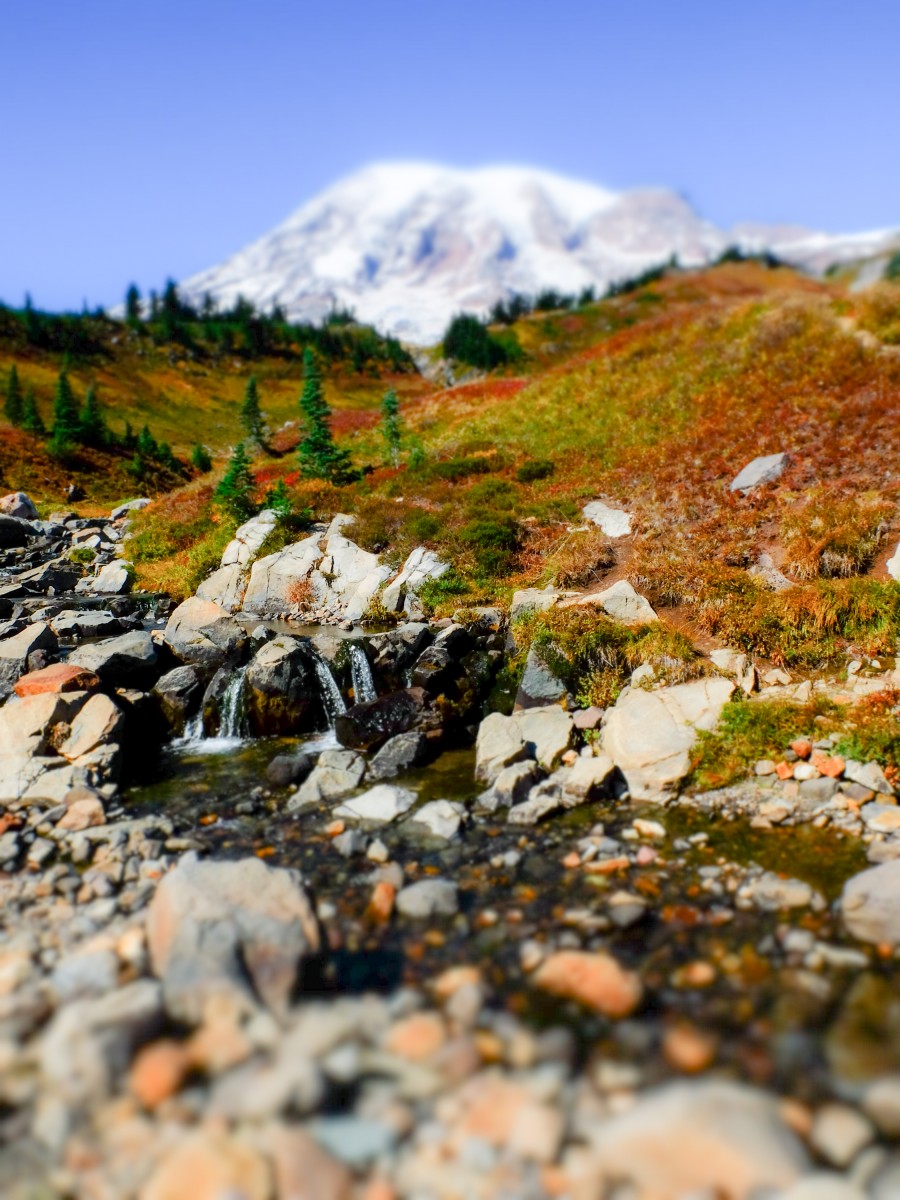 A creek and Mt. Rainier above Narada Falls
After two years of drought in the state of Washington, we've been told that this winter will be a record El Nino year, and I'm curious to see how this effects the snowpack and water levels at Mt. Rainier National Park next year.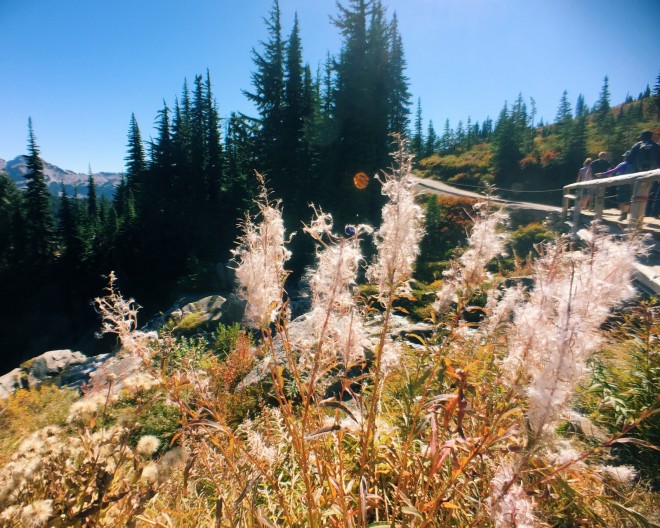 The bridge above Narada Falls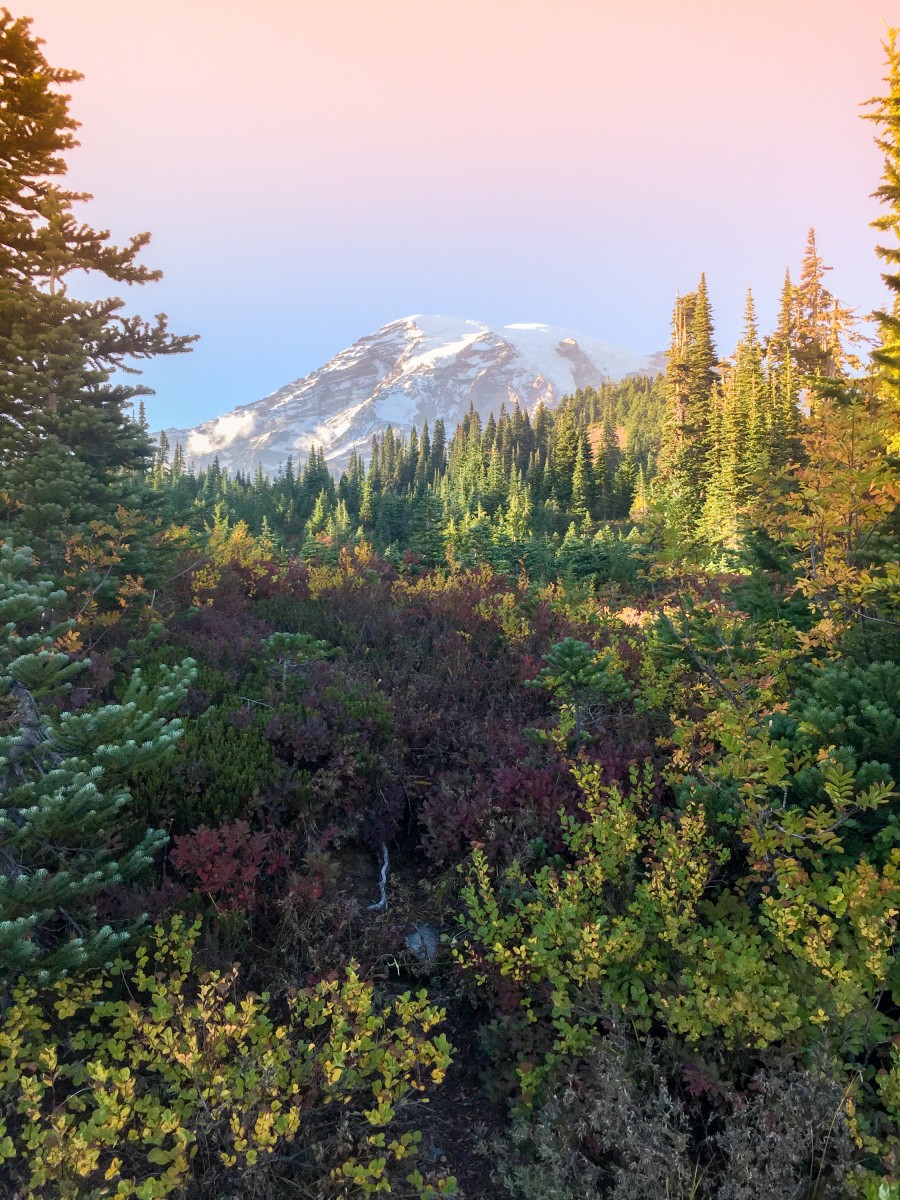 Rainier in stunning light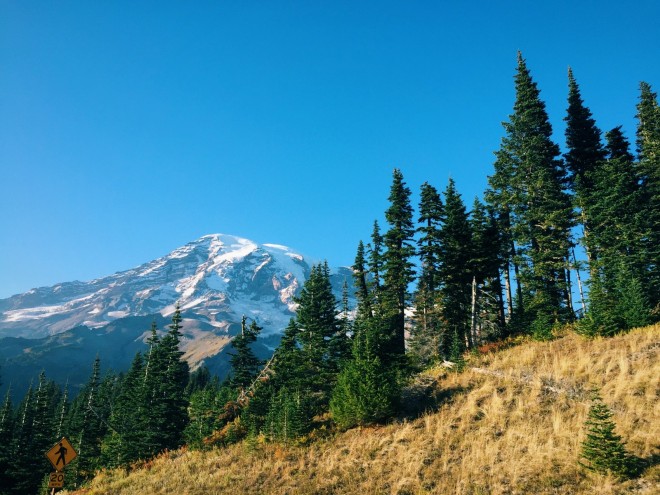 Evergreens and glaciers
You can spend a whole day hiking around Paradise. The Alta Vista trail loop is paved and leads through meadows filled with wildflowers. I was surprised by how vibrant the fall colors already were in mid-September.
Additional trails to the Skyline Trail and Reflection Lakes intersect with the Alta Vista loop.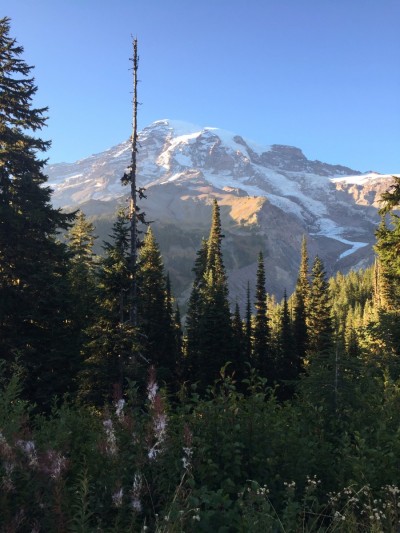 A pretty view of Mt. Rainier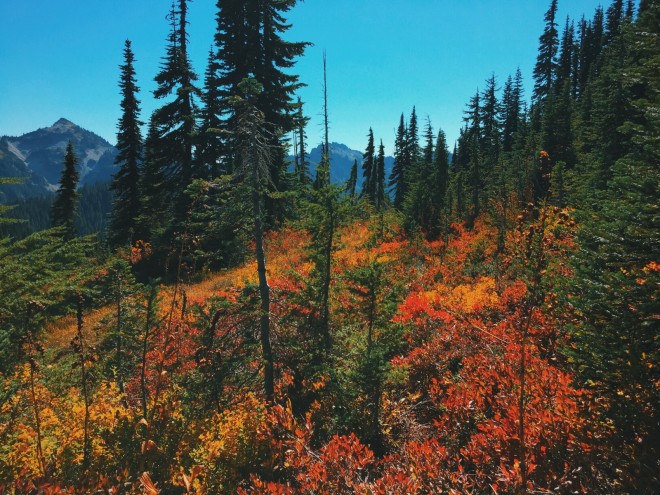 A meadow on the Alta Vista trail in full Autumnal splendor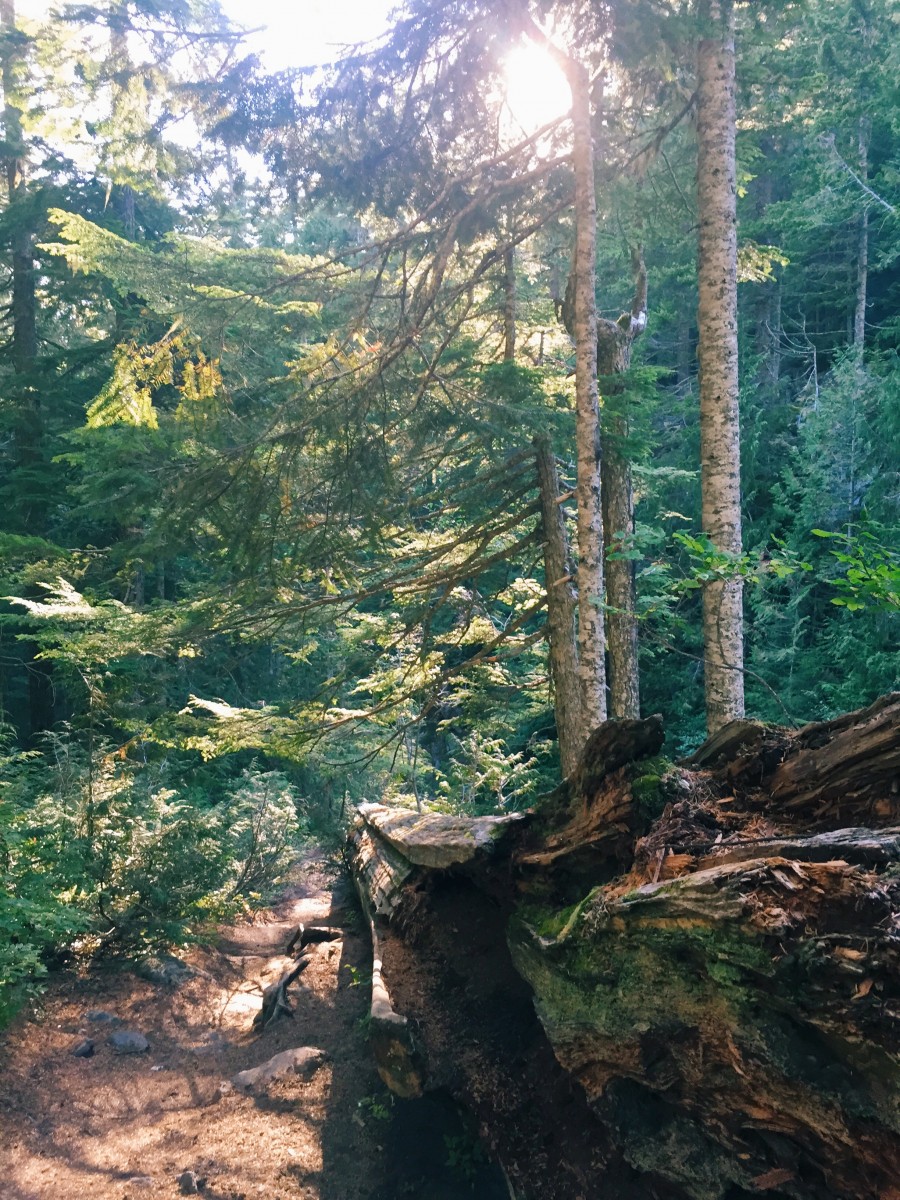 Wood in the forest near Christine Falls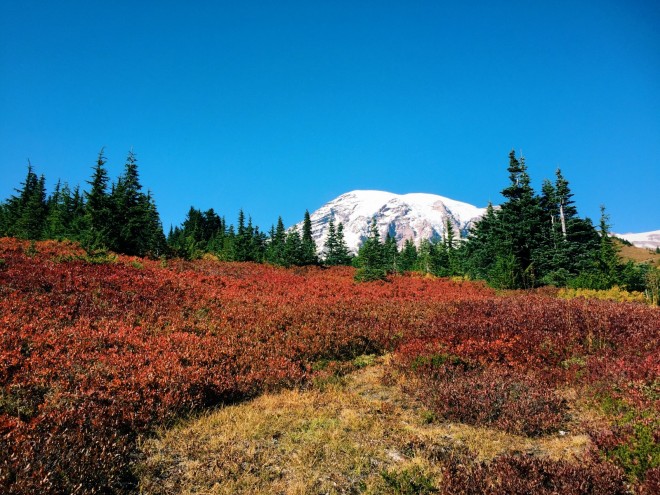 Fall colors out in full force on the Alta Vista trail in Paradise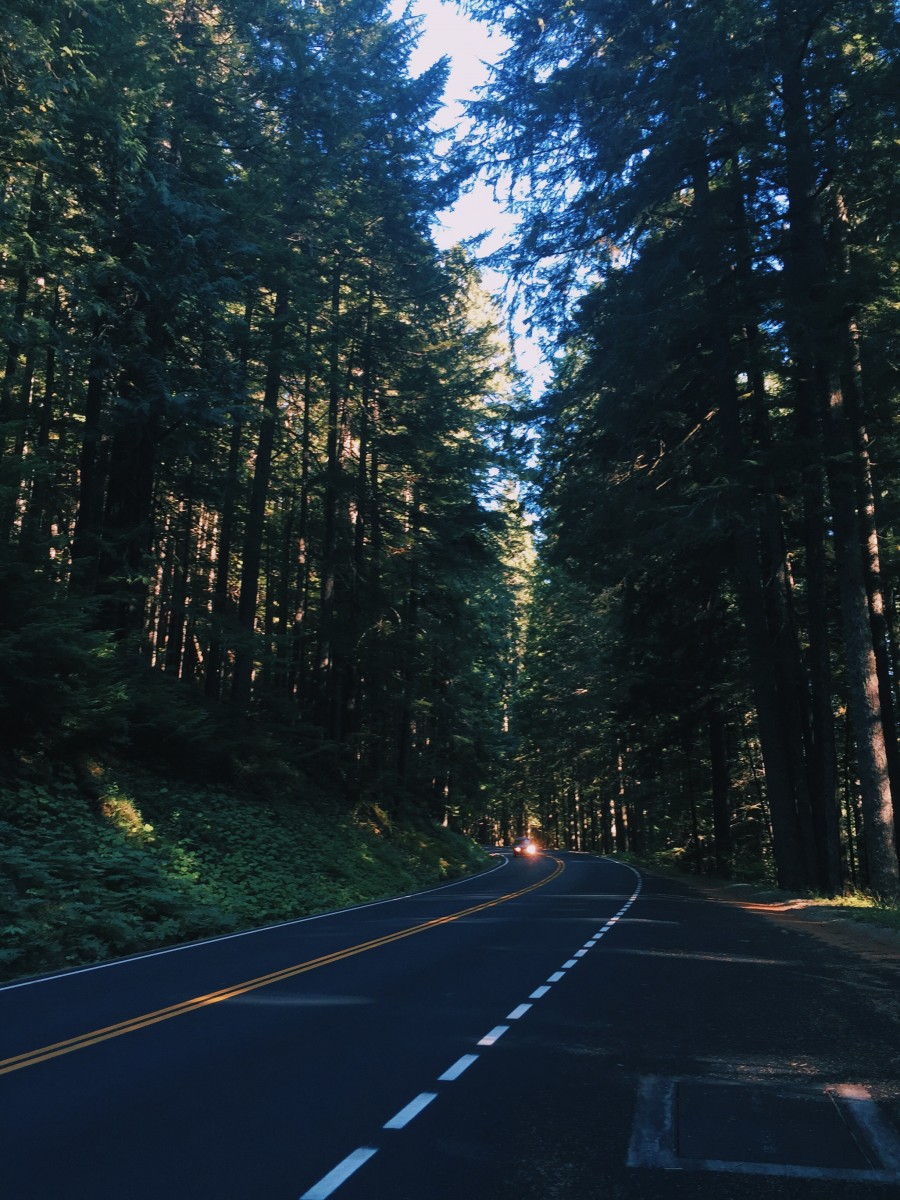 Driving through the park
Reservations
Open Monday through Friday from 9:00 am – 4:00 pm PDT.
Send Email
Phone 360.569.2275 or 855.755.2275
Fax 360.569.2770

GPS Address to Nisqually Entrance
(not a mailing address)
39000 State Route 706 E
Ashford, WA  98304
The National Park Inn is located 6 miles inside the Nisqually Entrance and the Paradise Inn is located 19 miles inside the entrance.