God, I love the China Club! Gin & tonic, Peking duck… and some Chili Peppers! When you're signing the guestbook on the same page as the King and Queen of Congo, it's bound to be an interesting night.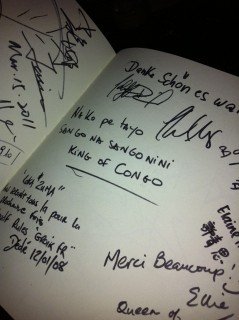 Last night, I went back to the China Club in Hong Kong. As on my last trip, it was an instant throwback to a more glamorous time…with a little subversion thrown into the mix.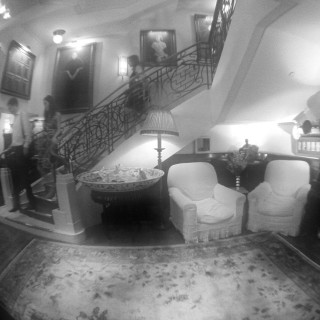 The lobby of the China Club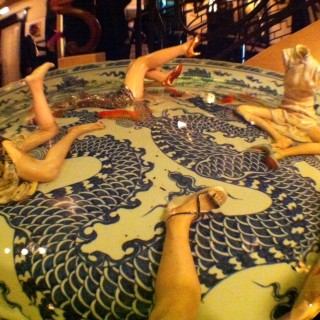 Detail from the fountain in the Lobby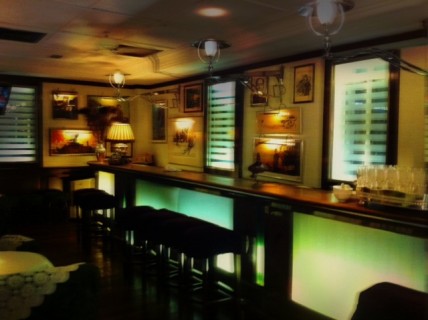 The Long March Bar
While my goal was to have the Peking duck and to see the amazing view from the 15th floor of the Old Bank of China building, the entertainment was particularly superb. Two female singers performed solo sets with a band, but it was really the tea pouring and noodle demonstrations that brought down the house.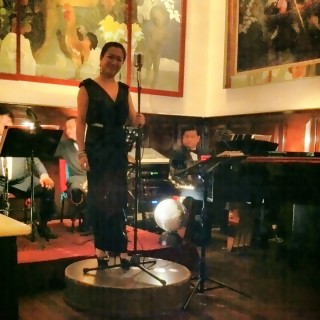 Elegance personified
But, before that, some expertly carved Peking Duck was in order.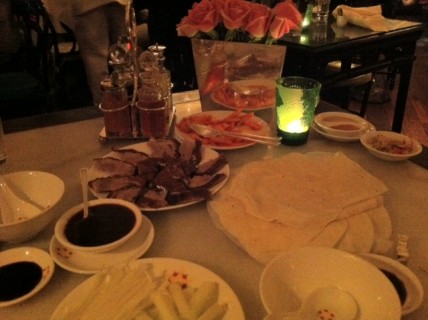 After the carving
The "tea ceremony" was performed by the same server I saw back in April. He rocked a little know-how in a demonstration that was as much about Kung Fu fighting as refilling your tea cup with flair. This seemed straight out of a Tarantino flick.
I wasn't the only one appreciated the show–  I noticed three Chili Peppers were also in da club checking out the goings on. Anthony Keidis was sporting a major mustache. Sadly, I have no visual proof. You'll just have to look at this file photo and imagine it for yourself.
Next on the programme was the traditional hand-pulled noodles. As we all know, the Chinese, not the Italians, are the original inventors of pasta. Check out this demo from the noodle maker. He too, rocked a little know-how! Since he doesn't have show on Bravo, I'm giving him a segment here.
The art collection in this amazing building is insane.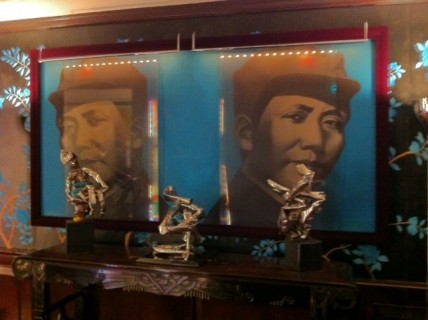 Mao in stereo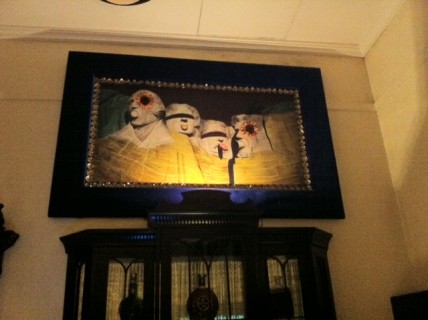 I may have RHCP on the brain, but this could be their next album cover.
And after dinner, I chilled out the terrace on the 15th floor where the view is amazing. All that was missing was a bat signal beaming down from IM Pei's Bank of China tower Building.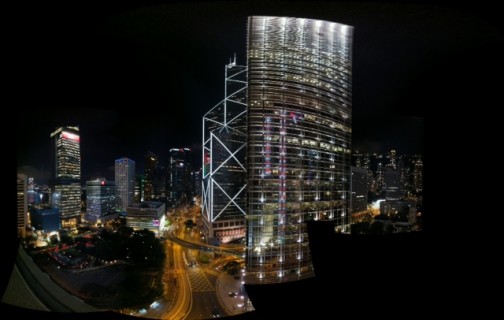 Autostitched view from the 15th floor
Here's a quick video of the view:
Gom bui China Club! Until we meet again.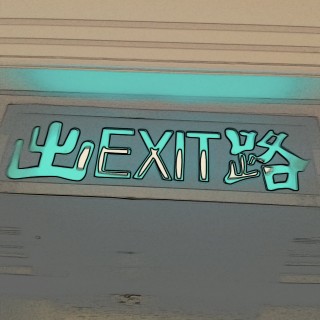 Exit or time machine to the present?