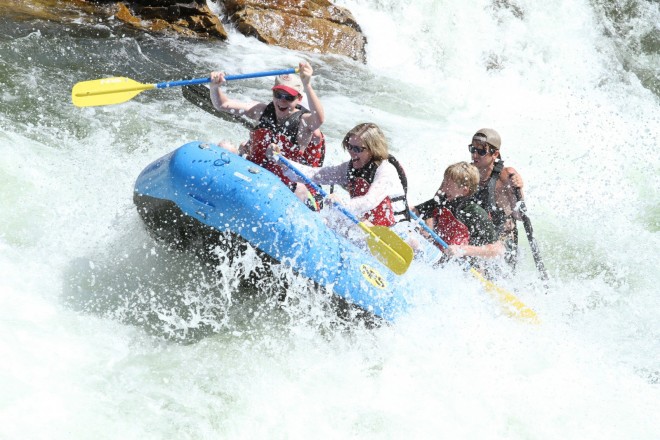 Rapids on the Clark Fork River (photo credit:  Mike Malament of Montana River Photography)
I recently went to Montana on a family vacation in honor of my nephew's graduation. My family has a long history of summer rafting trips, and I thought it would be fun to continue the tradition with my brother and his family, including my three awesome nephews.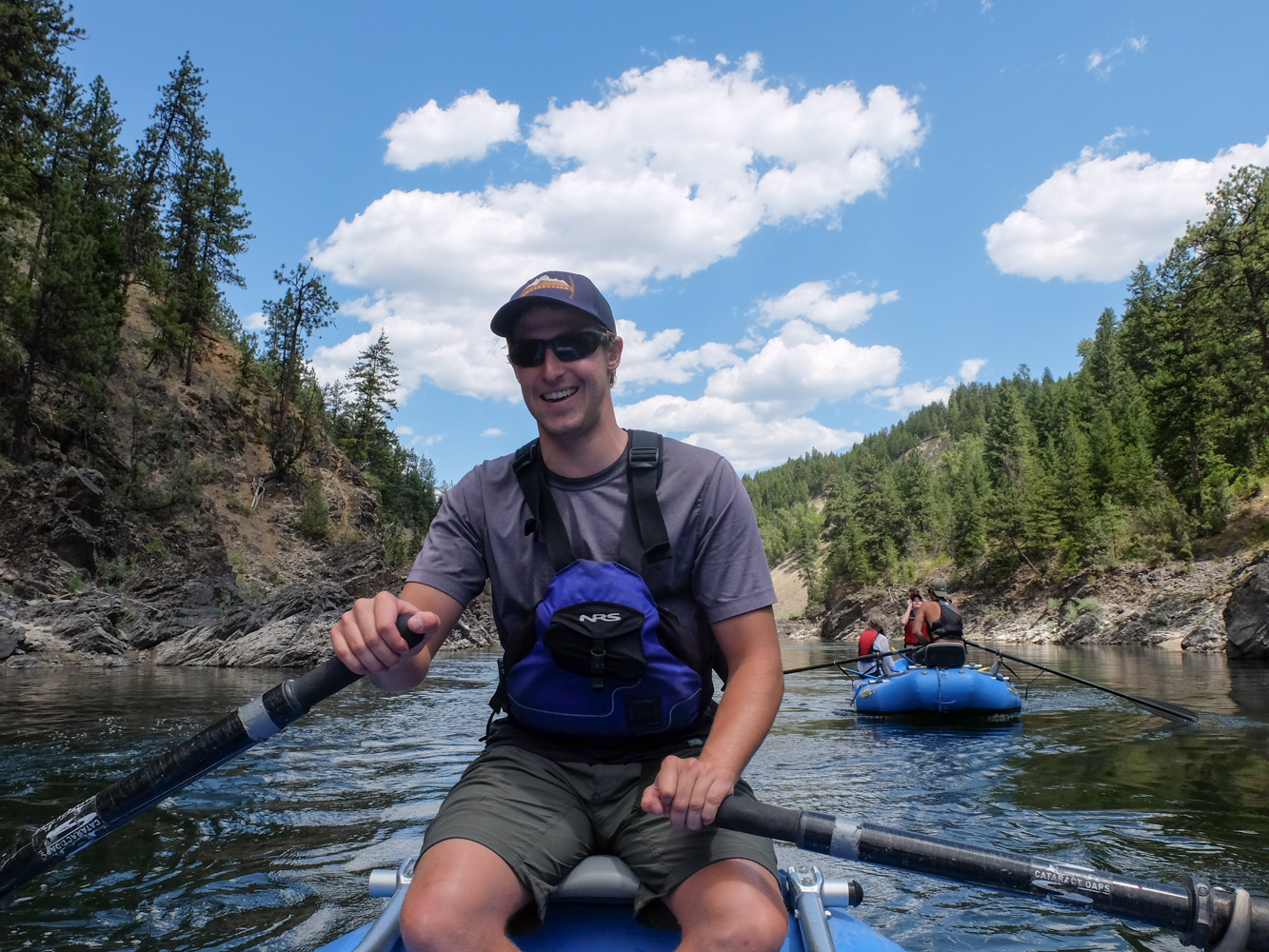 Kevin, my raft trip guide
My nephews are Boy Scouts and outdoors types, so we picked a full day rafting whitewater rafting adventure through the Alberton Gorge on the Clark Fork River near Missoula.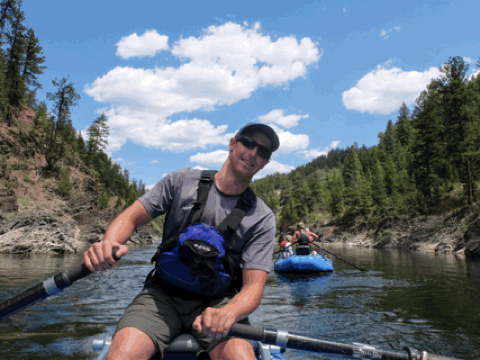 Kevin in action on the Clark Fork River
The trip was a good combination of gorgeous scenery, peaceful floating, and class III+ rapids.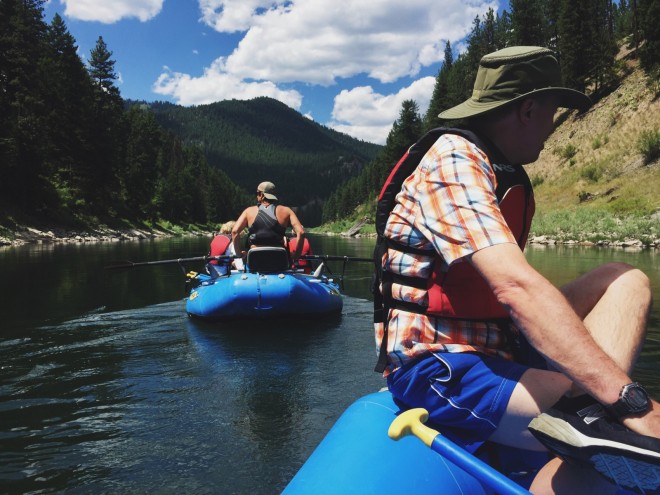 A day on the Clark Fork River
Raft technology has improved greatly since the summers of my youth when you had to manually bail out the rafts. Now they are smaller, more mobile and self-draining. This made the whole experience pleasant.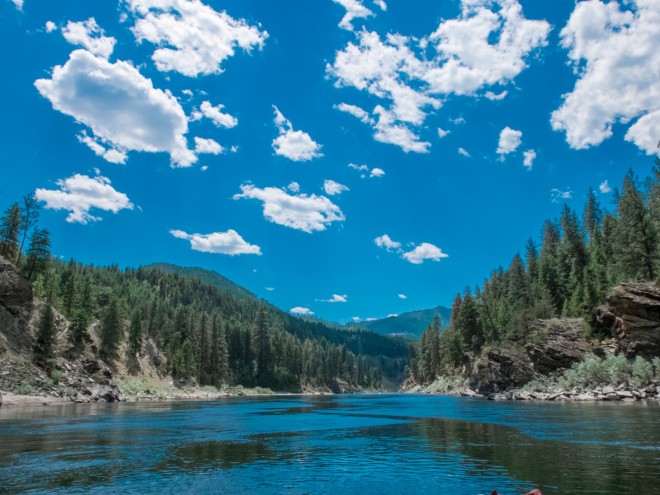 Montana's Big Skies
About halfway through our trip, we stopped at Split Rock Beach for a nice lunch spread set up by our guides, Kevin and Jake.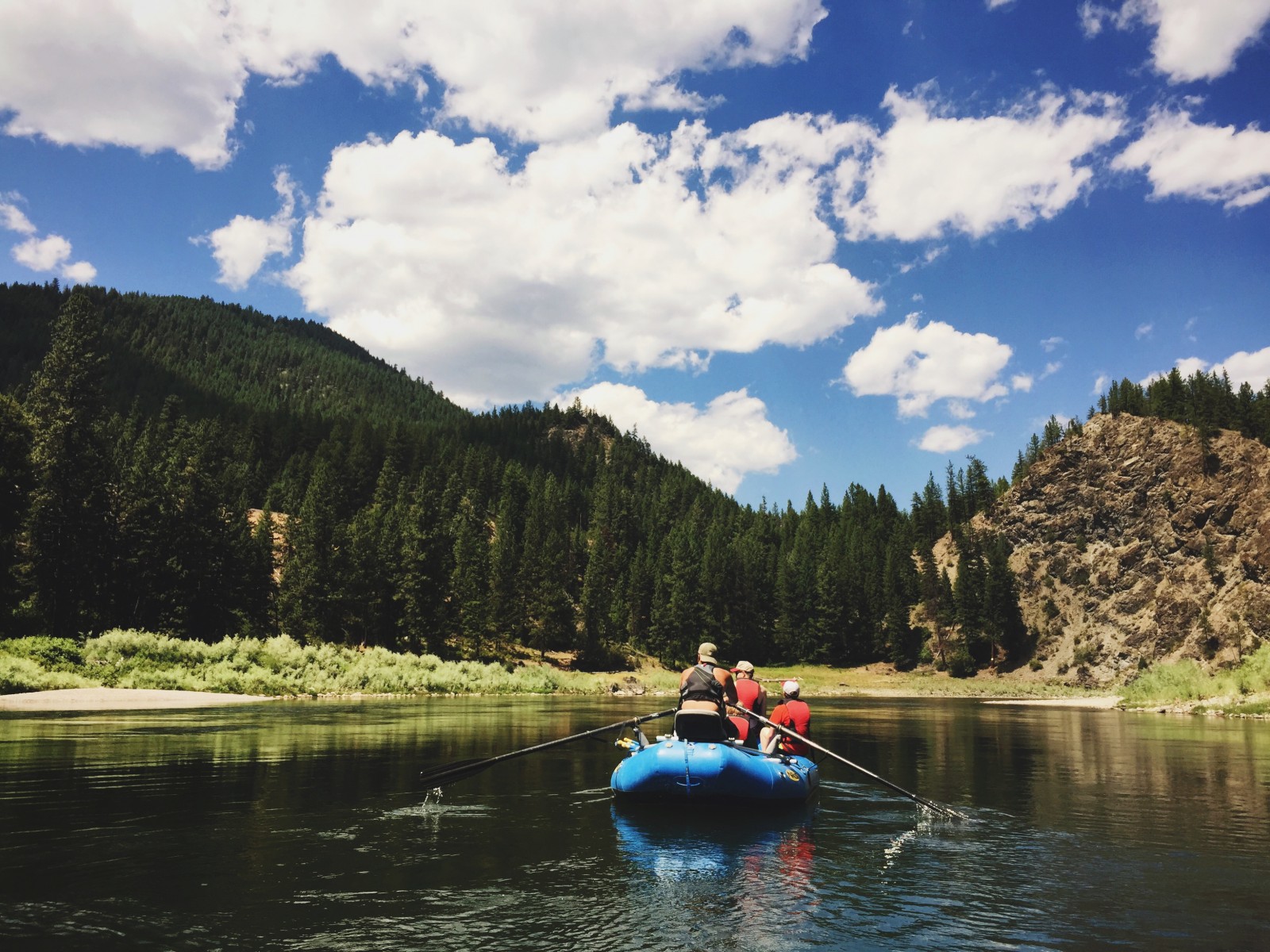 Scenic smooth water on Montana's Clark Fork River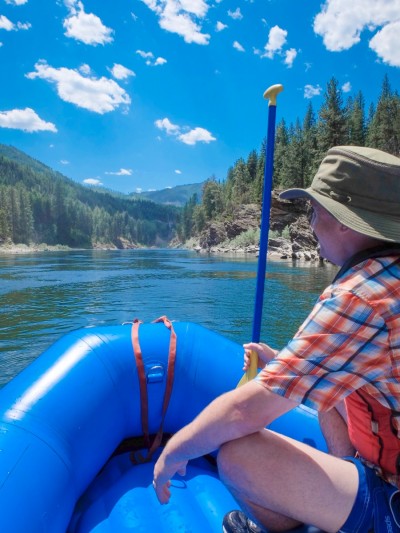 My brother and I shared a raft, just like old times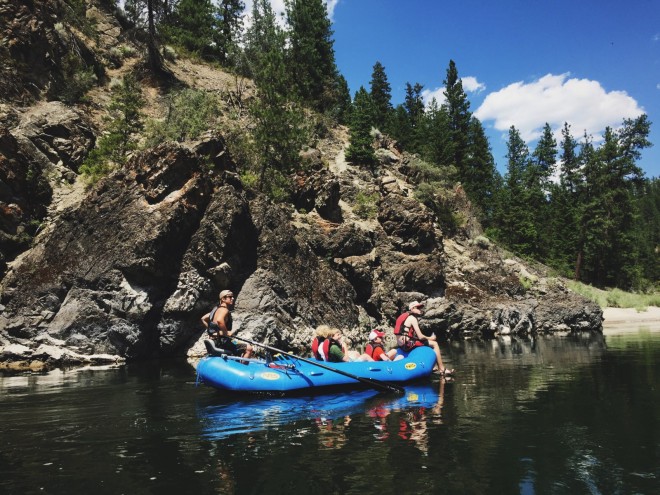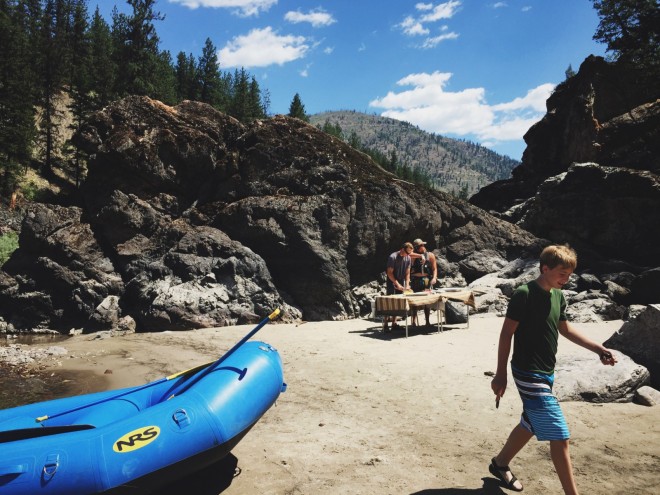 Split Rock Beach: A lovely spot for lunch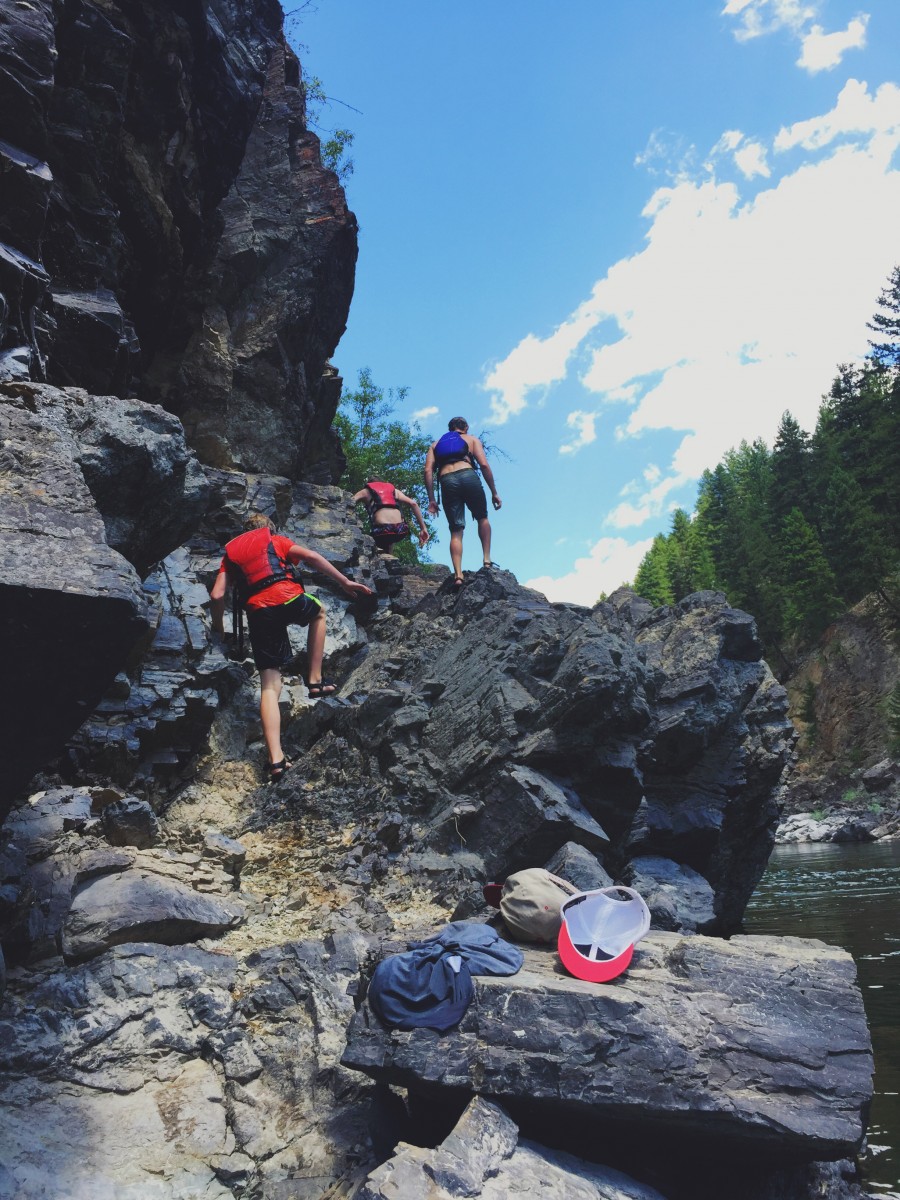 Human mountain goats
Record warm temps made the Clark Fork River perfect for swimming. We spent a bit of time jumping off this this rock into the river.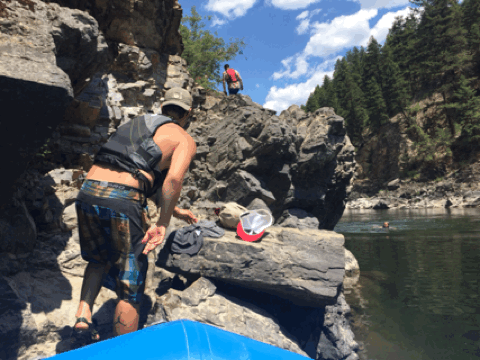 Rock climbing in the Alberton Gorge GIF.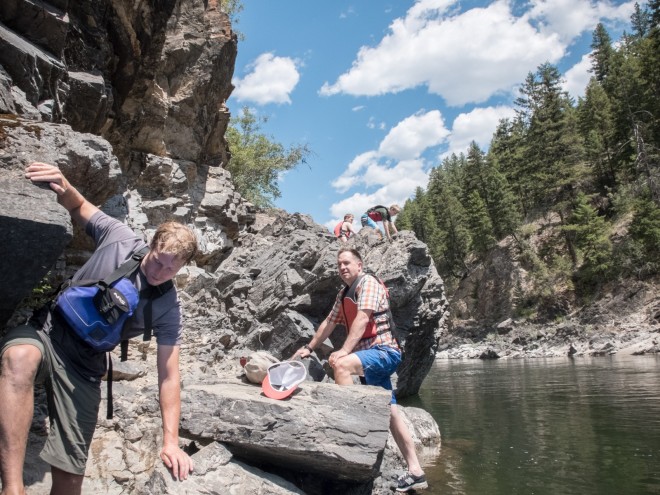 Kevin led the way up the rocks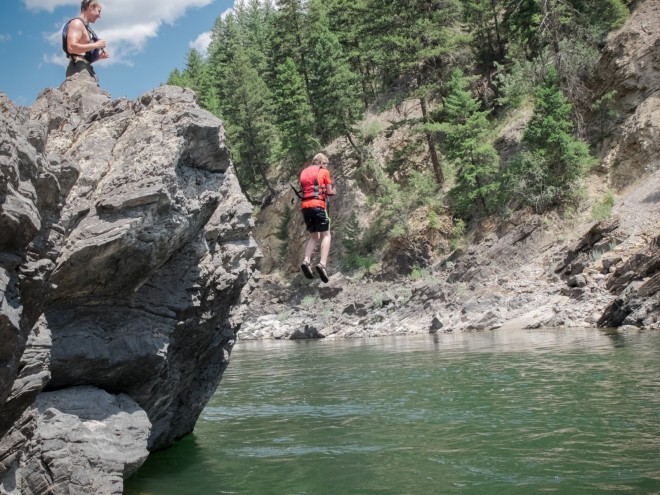 My nephew jumping into the Clark Fork River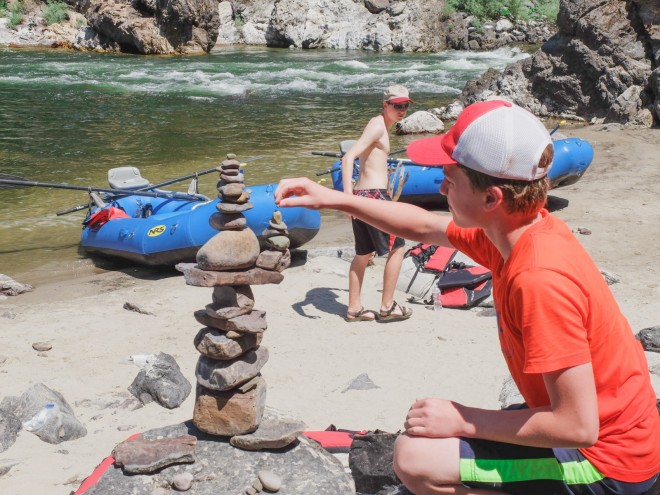 My nephew Reese has mad rock building skills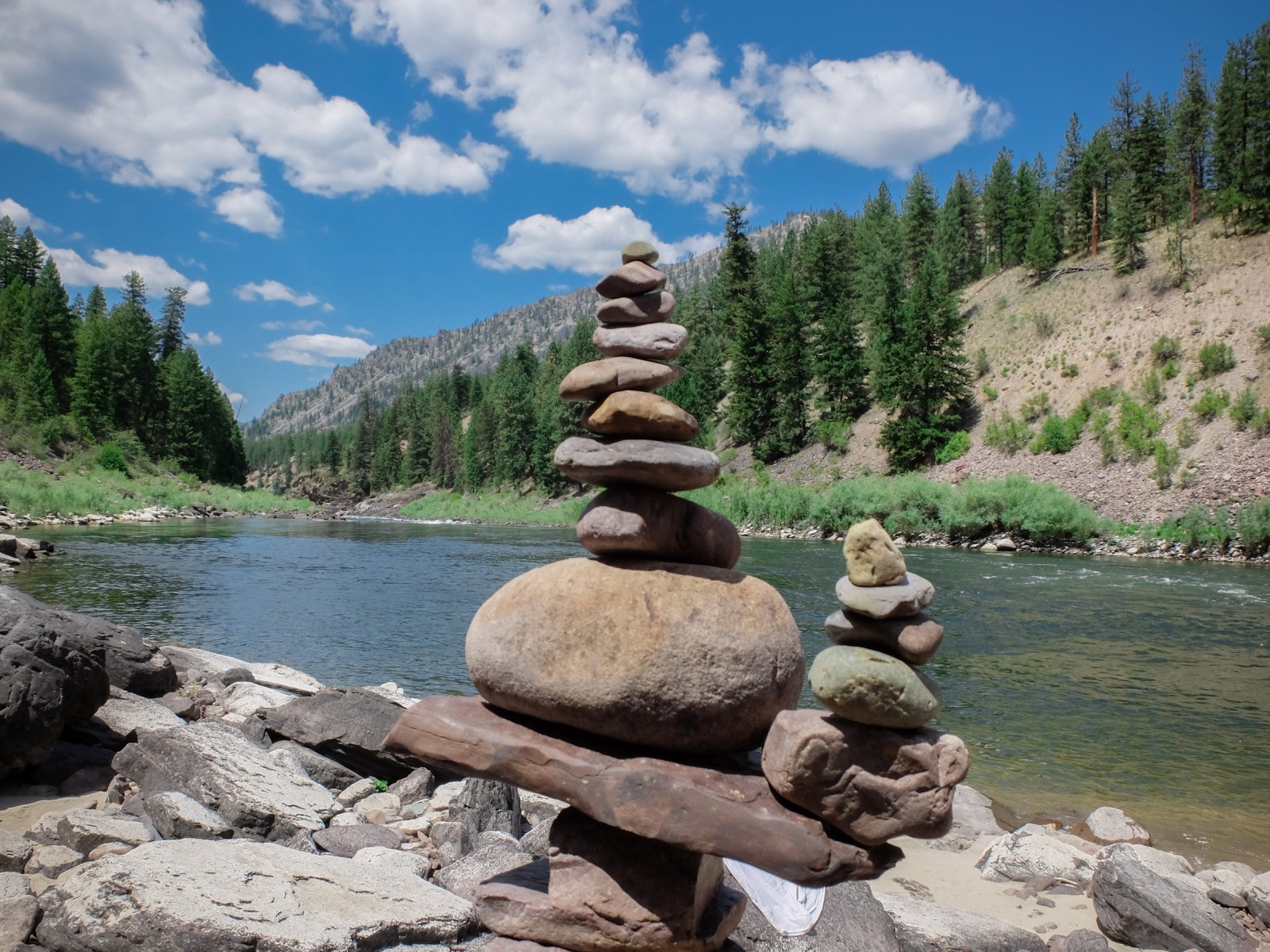 Rockitecture on the Clark Fork River
Paddling a raft while photographing can be challenging. Fortunately, Mike Malament of Montana River Photo has a set up to photograph some of the best rapids of the day.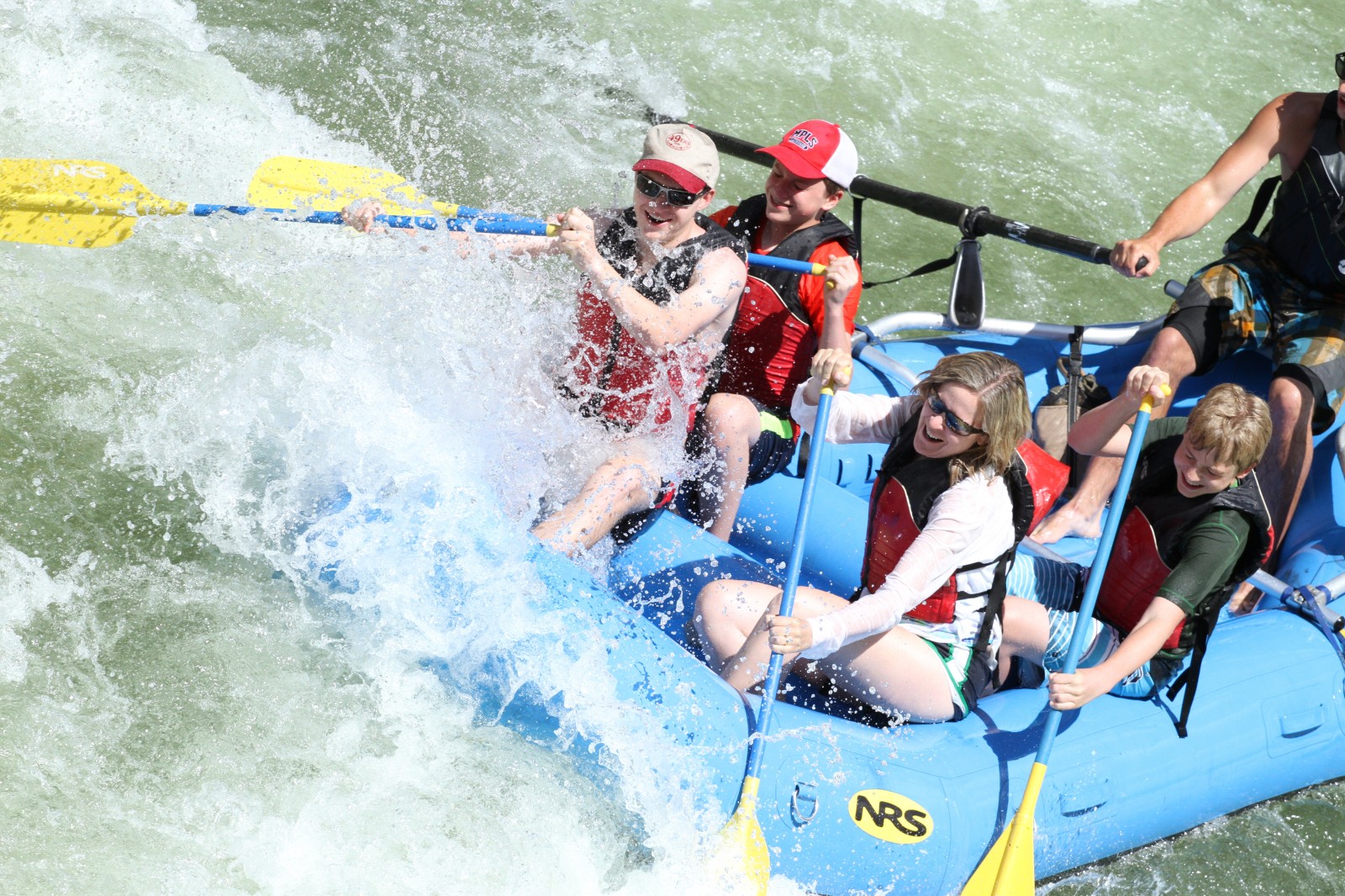 Awesome rapid splashiness (photo credit: Mike Malament/Montana River Photo)
Our whitewater rafting trip ending mid-afternoon, just as temperatures were getting uncomfortably hot. We were craving a beer. Our trusty river guides Kevin and Jake suggested we stop at Big Sky Brewing Company's Tasting Room, which had free samples.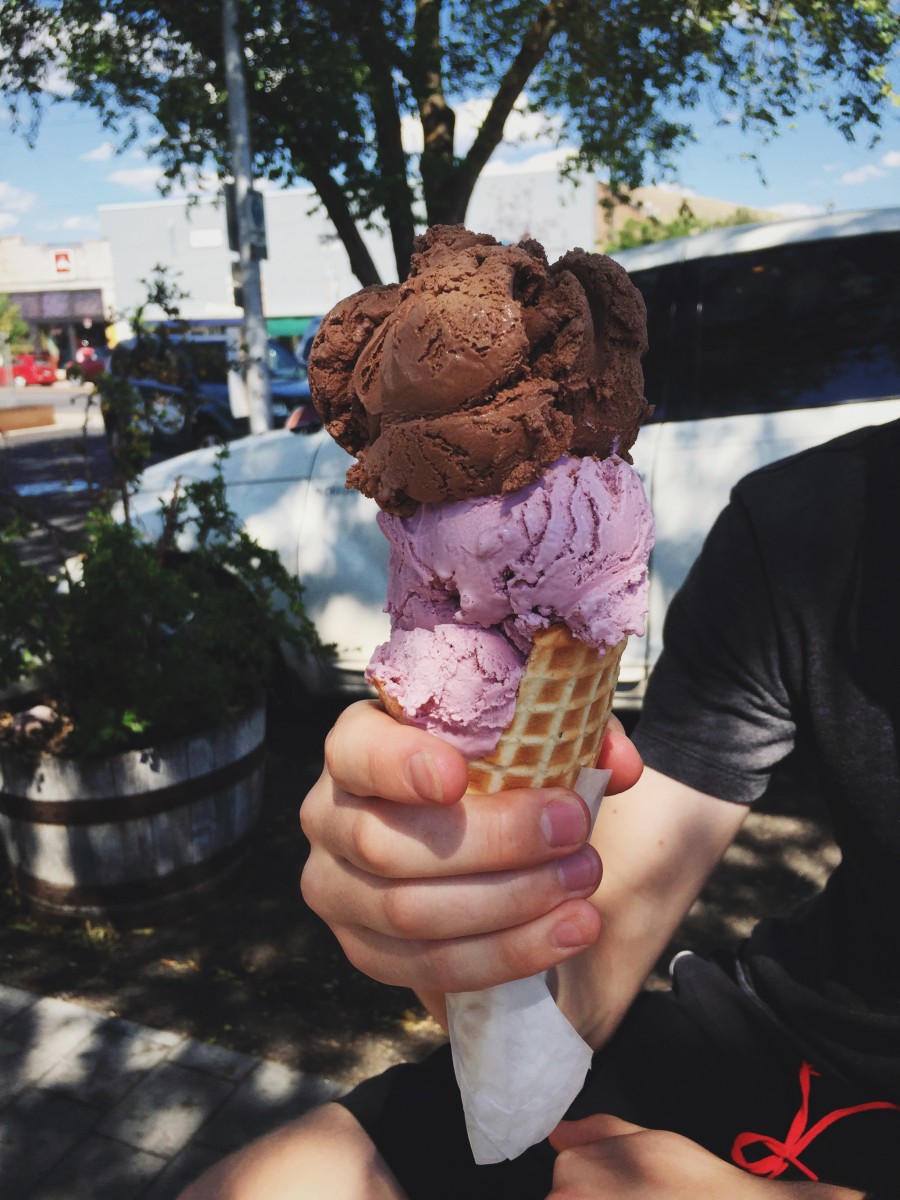 Missoula's Big Dipper Ice Cream made for the perfect ending to the day
Jake suggested we stop at Big Dipper Ice Cream in Missoula before heading back to Paws Up. After a cold adult beverage, ice cream was a good call for the kids.
My Clark Fork Raft Trip was arranged by the concierge staff at Paws Up.
40060 Paws Up Road
Greenough, MT 59823
Toll Free: 877-588-7151
Int'l/Local: 406-244-5200
Fax: 800-473-0687
theresort@pawsup.com