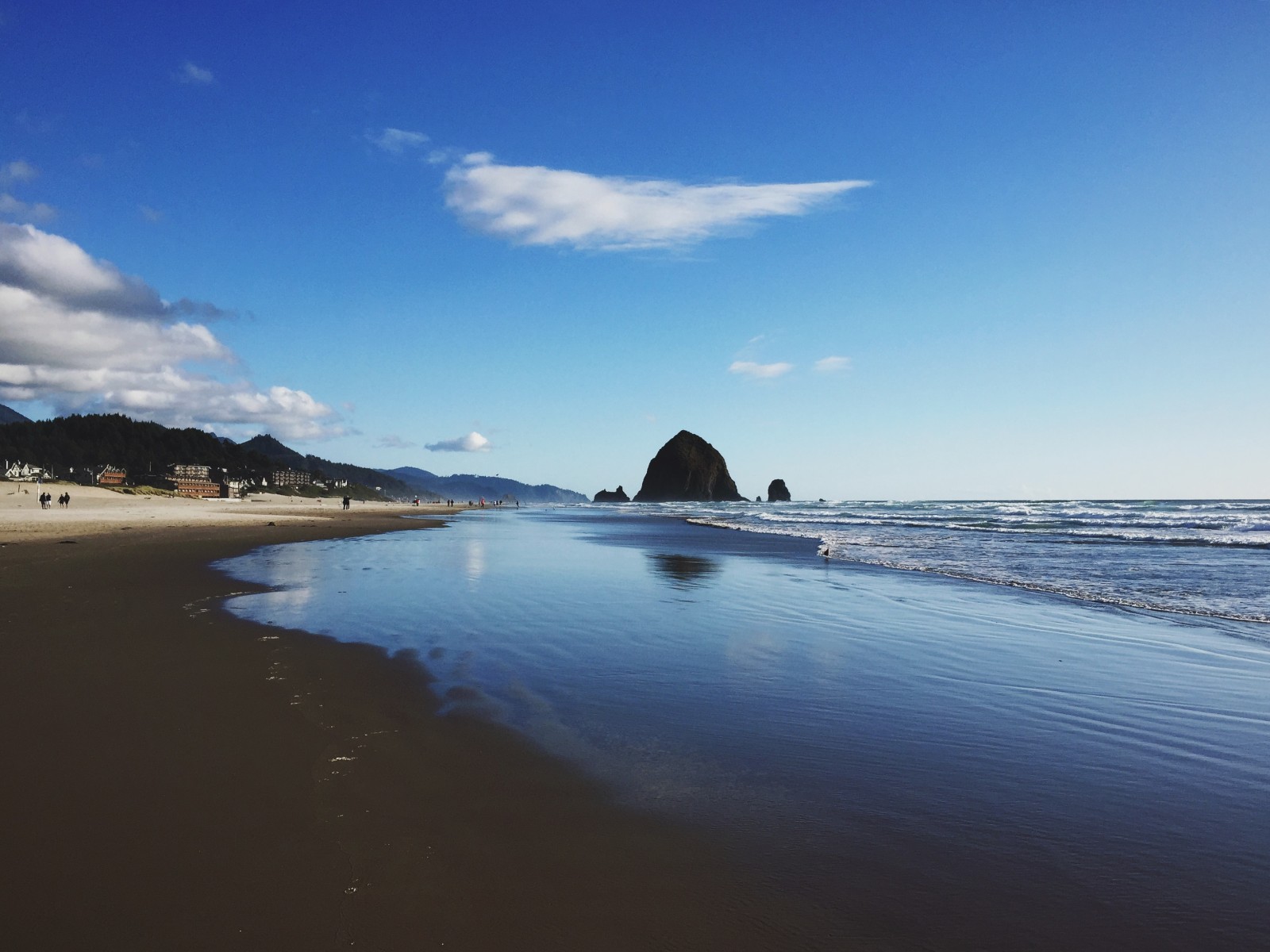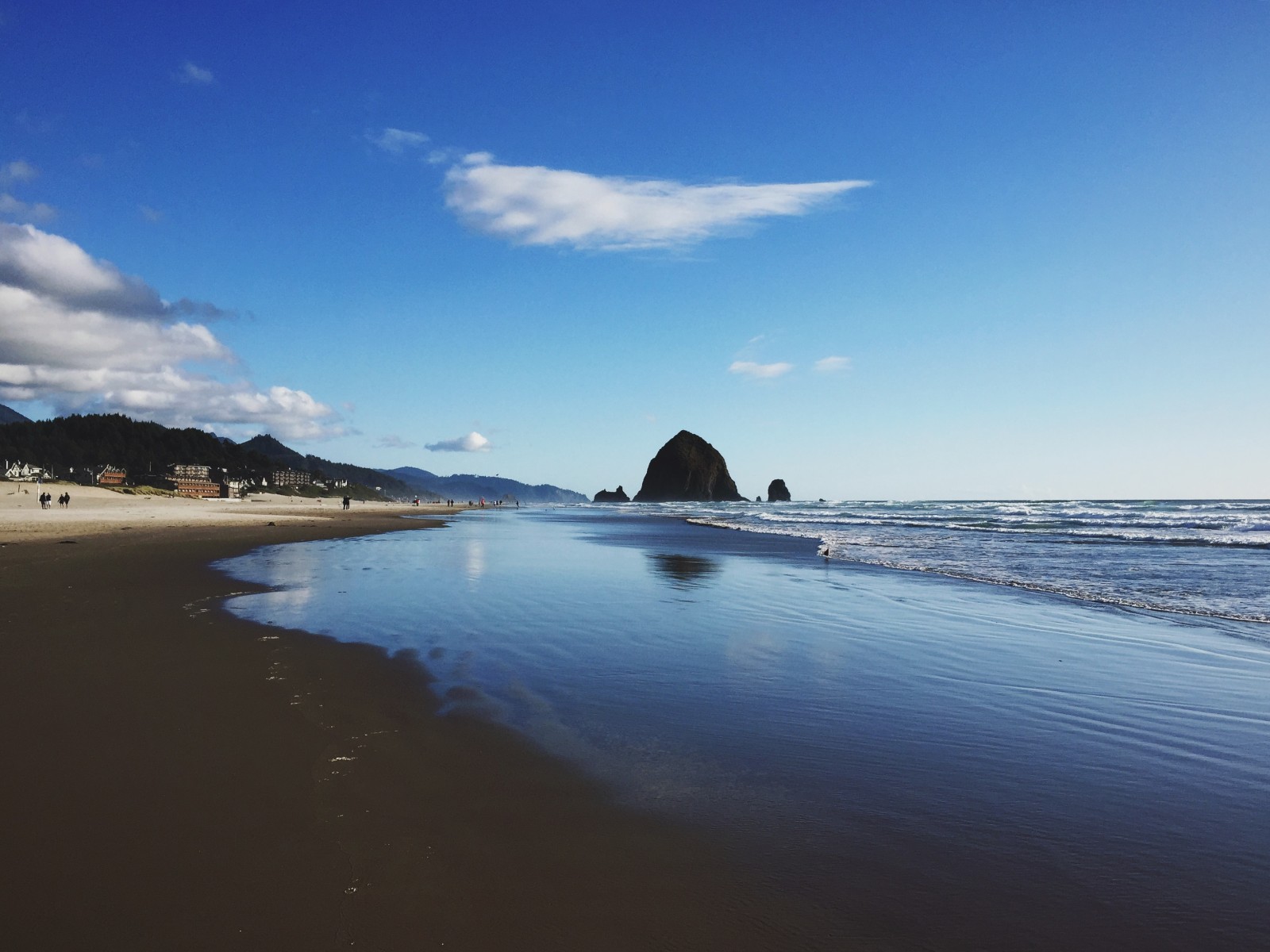 The sand on Cannon Beach is soft and white 
I recently took a road trip from Seattle, Washington to Cannon Beach, Oregon to spend a few days at the Oregon Coast.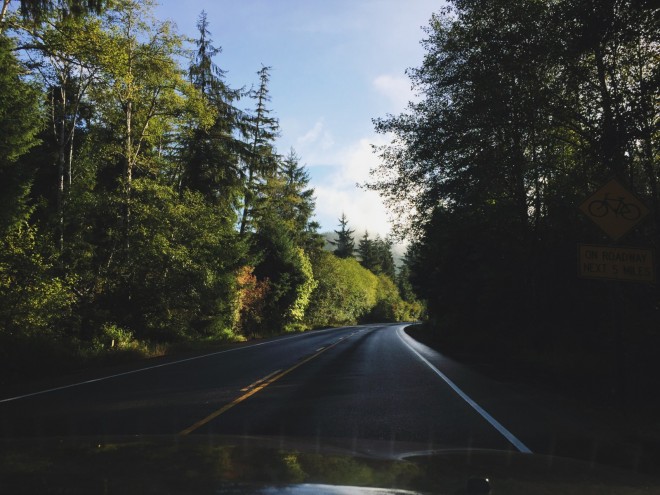 Some moody road trip scenery in Oregon
Since relocating to the Pacific Northwest, I've really enjoyed Washington's beaches and how pet-friendly they are. Longtime Washingtonian friends of mine told me that Oregon's beaches were even better, with the bonus of sweeps of soft white sand and gorgeous scenery.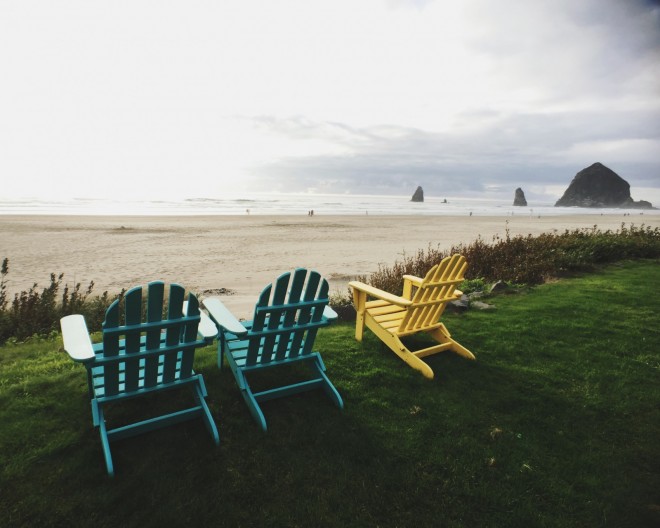 Adirondack chairs on the Oregon Coast
The drive from Seattle to Cannon Beach started on 5 and continued along the 101 took a little over four hours with stops. The scenery started getting pretty in Pacific County, driving through South Bend, Washington and heading into Astoria, Oregon.
Cannon Beach is lovely little Pacific Northwest vacation hamlet. With a population of less than 2,000 residents, the average home price is over $700,000. The town feels like the setting of a Spielberg film. Not shocking considering scenes from The Goonies were shot here and in nearby Astoria.
Pro tip: Skip the Goonies House in Astoria. The owners have closed it down to visitors in August 2015.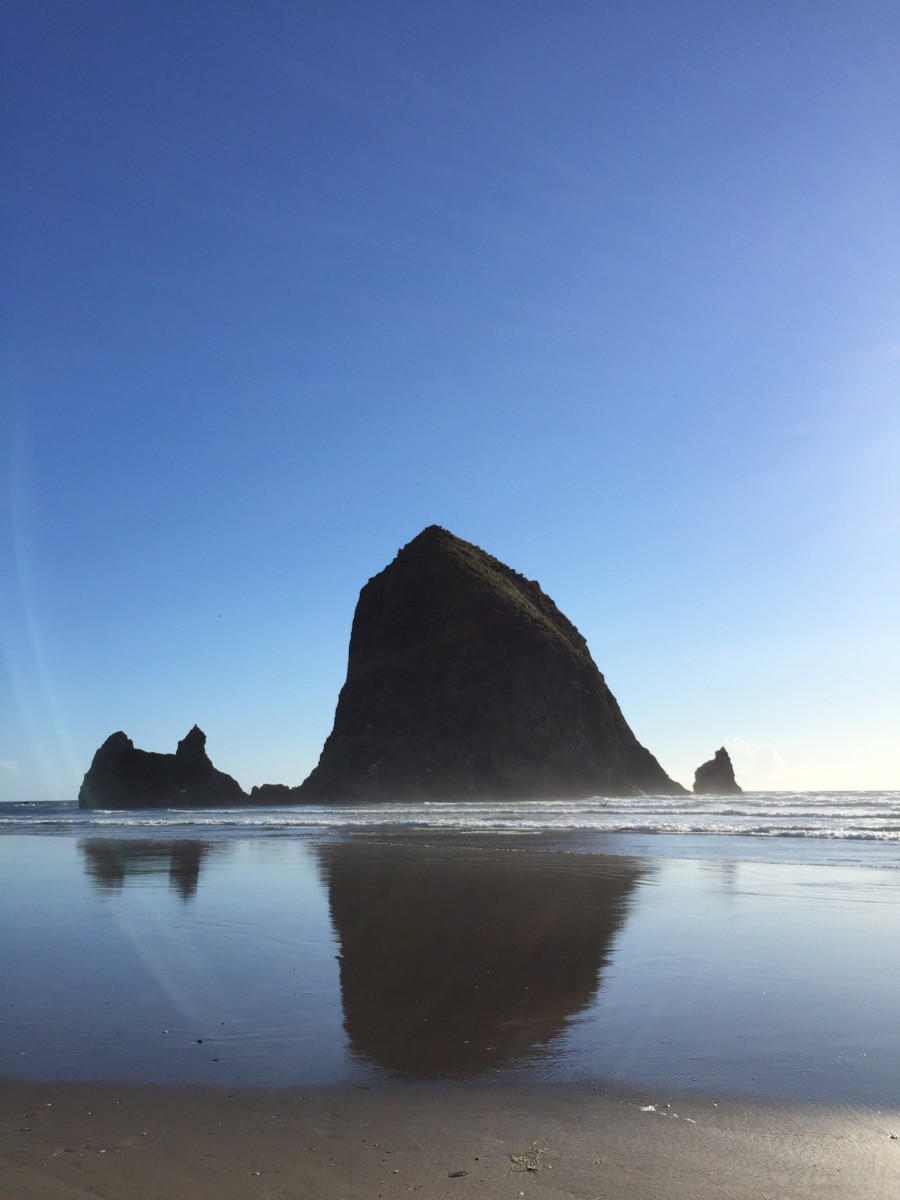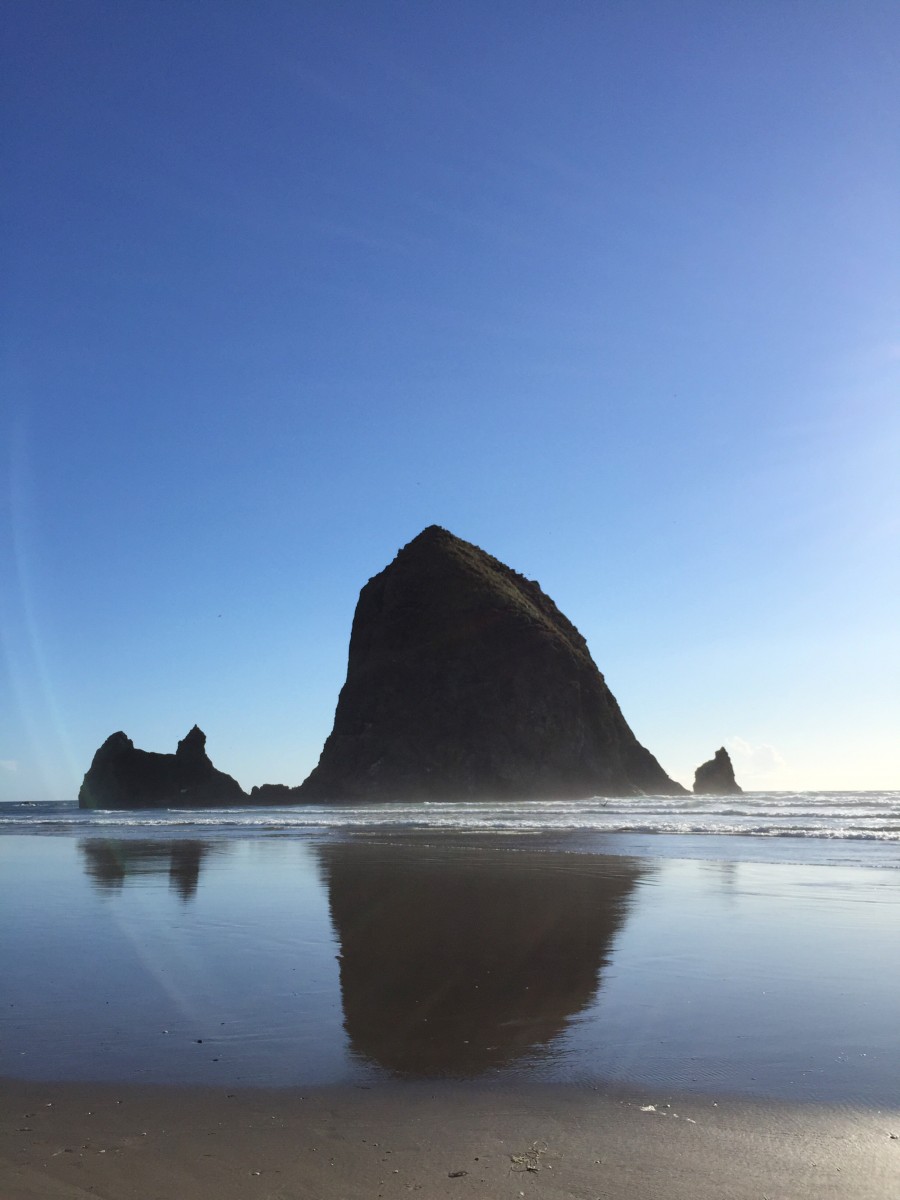 Iconic Haystack Rock rises 235 feet above the Oregon Coastline
We booked a pet-friendly room at the Inn at Cannon Beach. The management knows if you're taking your dog on vacation you are most likely going to have it up on the bed. They provided pet bowls, treats, and an additional top sheet to keep your linens free of pet hair.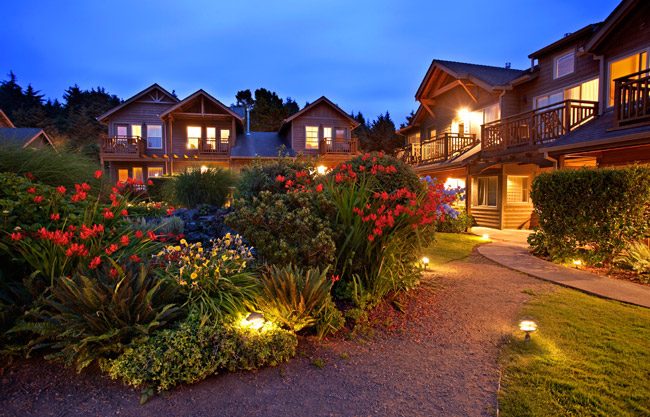 The Inn at Cannon Beach has a great location, near Tolovana Beach
I liked that the Inn at Cannon Beach had breakfast included. During my stay I realized I enjoyed walking over to Sea Level Bakery  across the street for some killer Stumptown coffee and delicious baked goods in the mornings.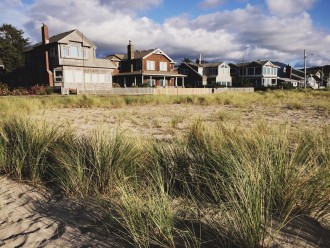 Fab beach houses on Cannon Beach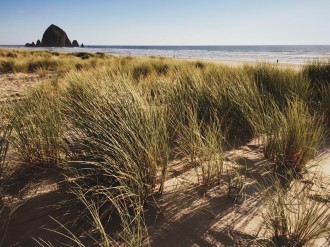 View of iconic Haystack Rock
The Inn has a great location near Tolvana Beach State Recreation Site and is a few minutes walk to the sand.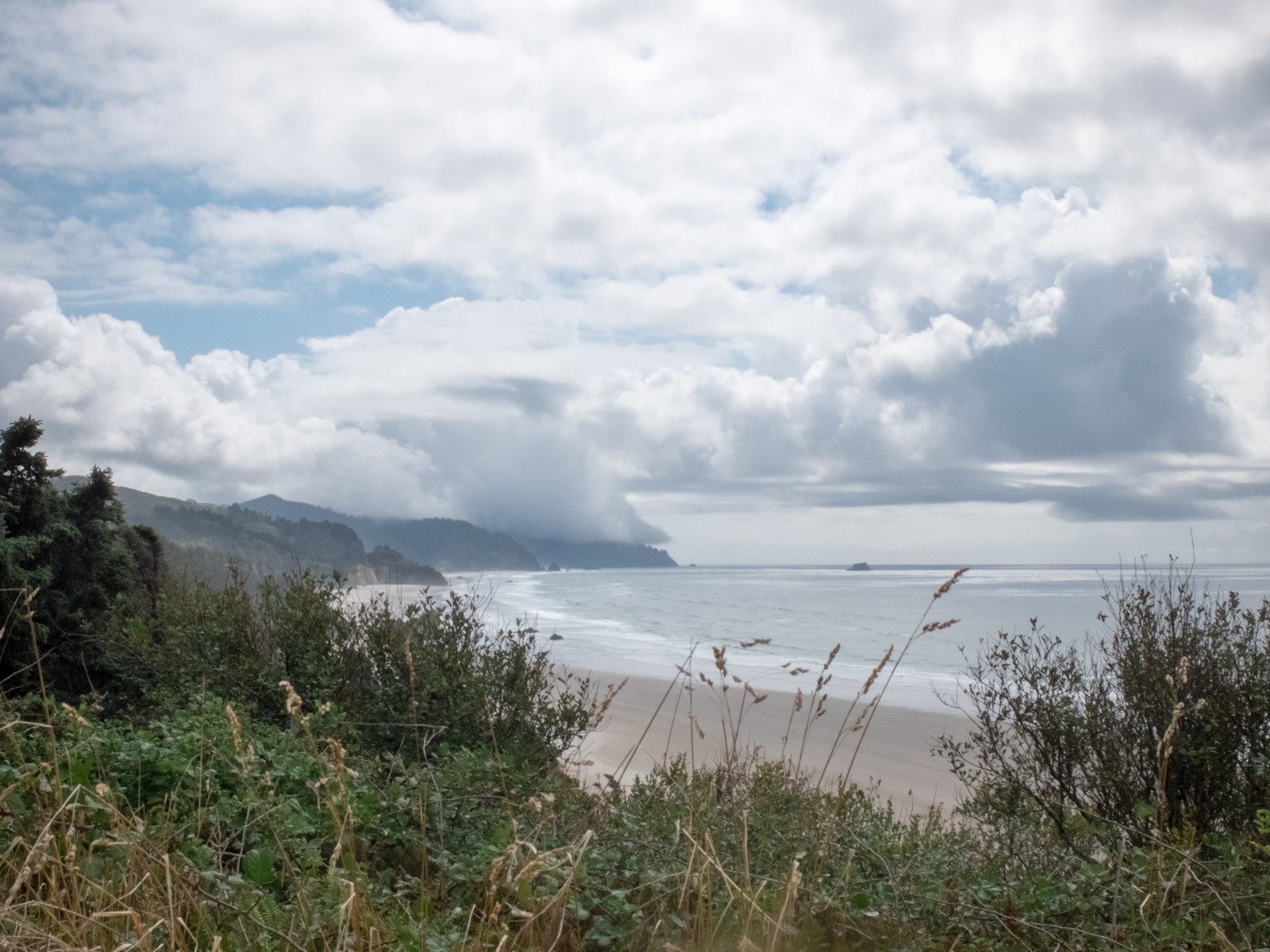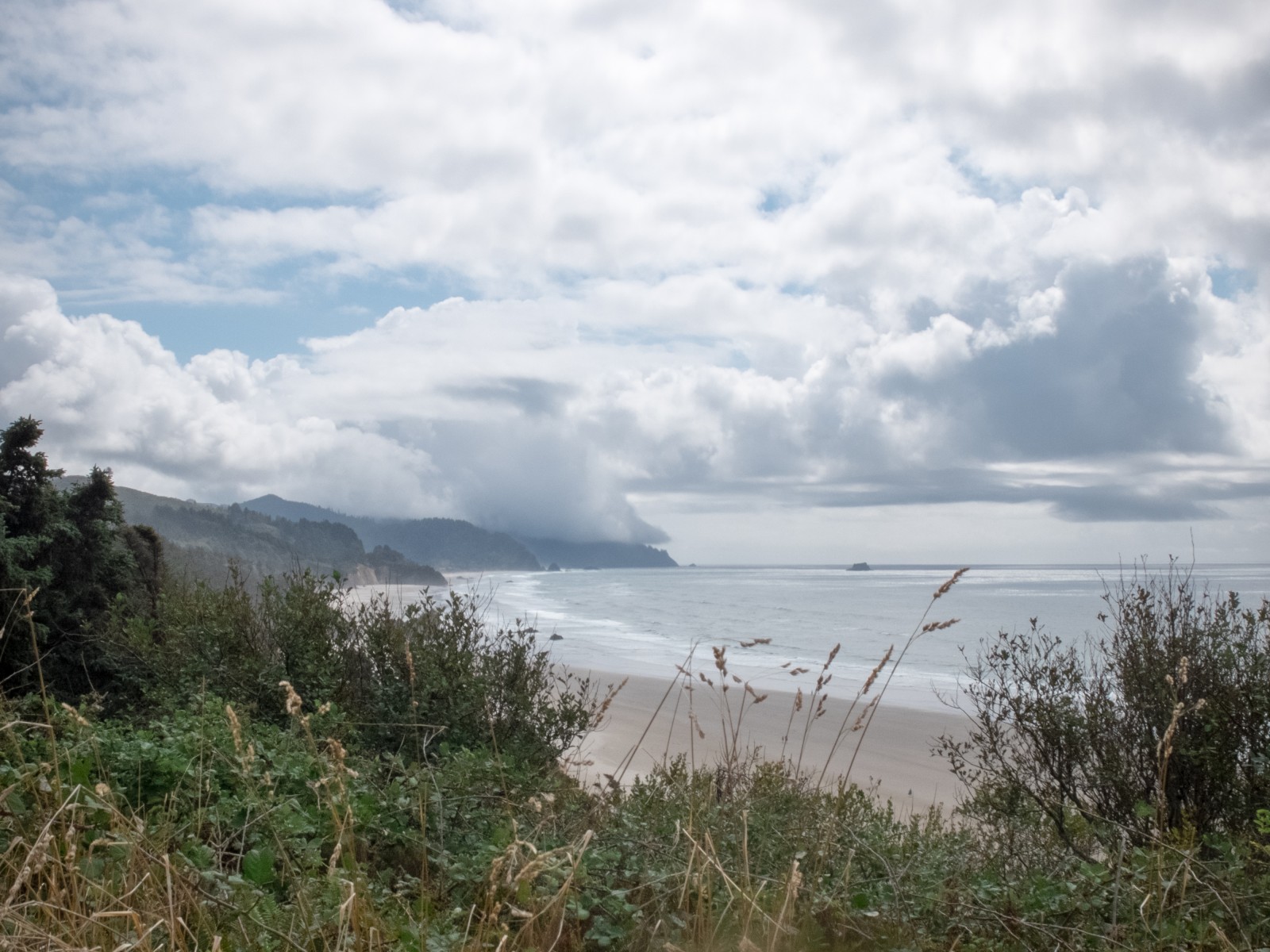 Random gorgeous Oregon Coast Scenery
It's also a nice walk to the main stretch of Cannon Beach, near the pet-friendly Hallmark Resort and Spa Cannon Beach and shops, and restaurants.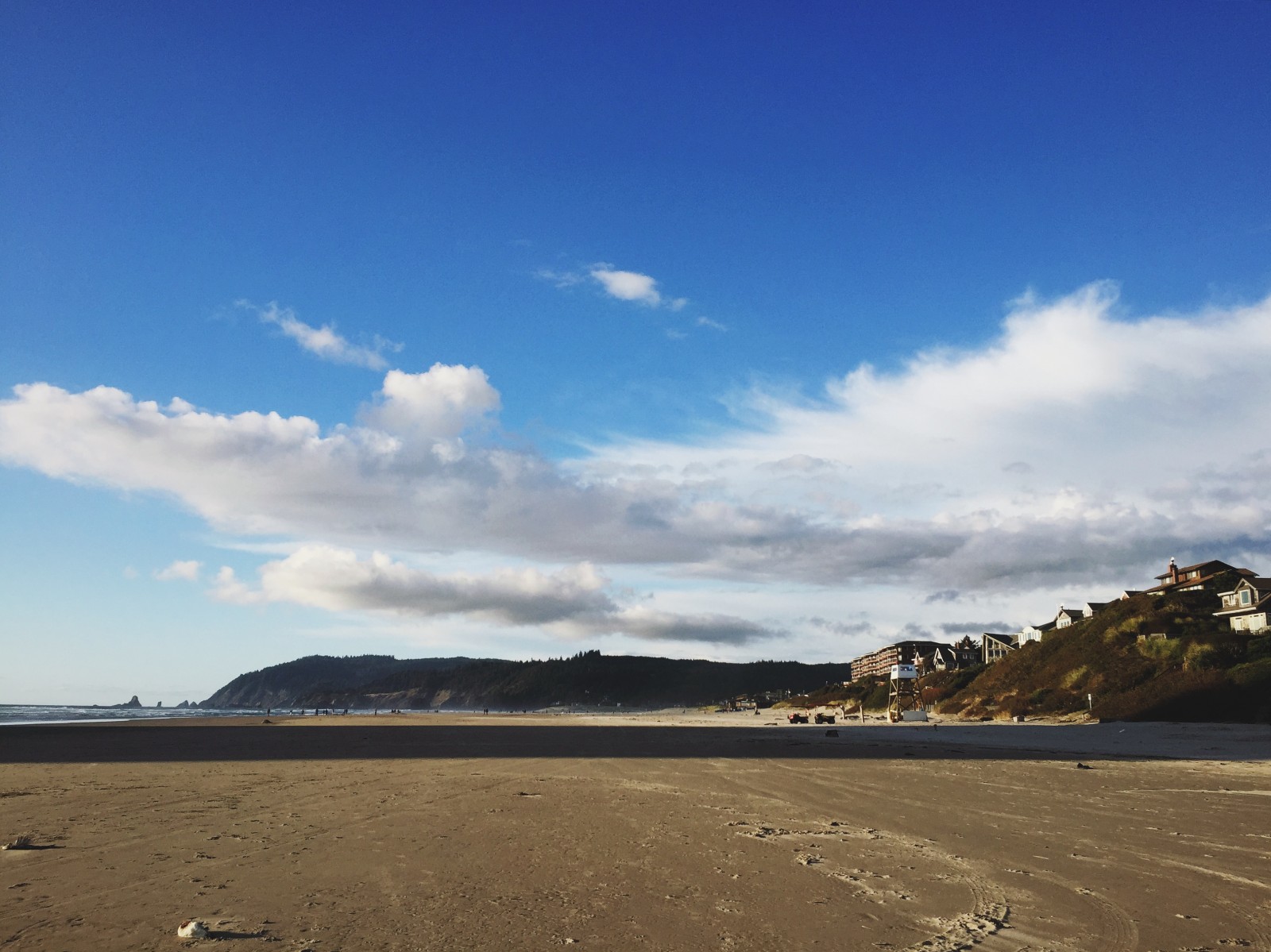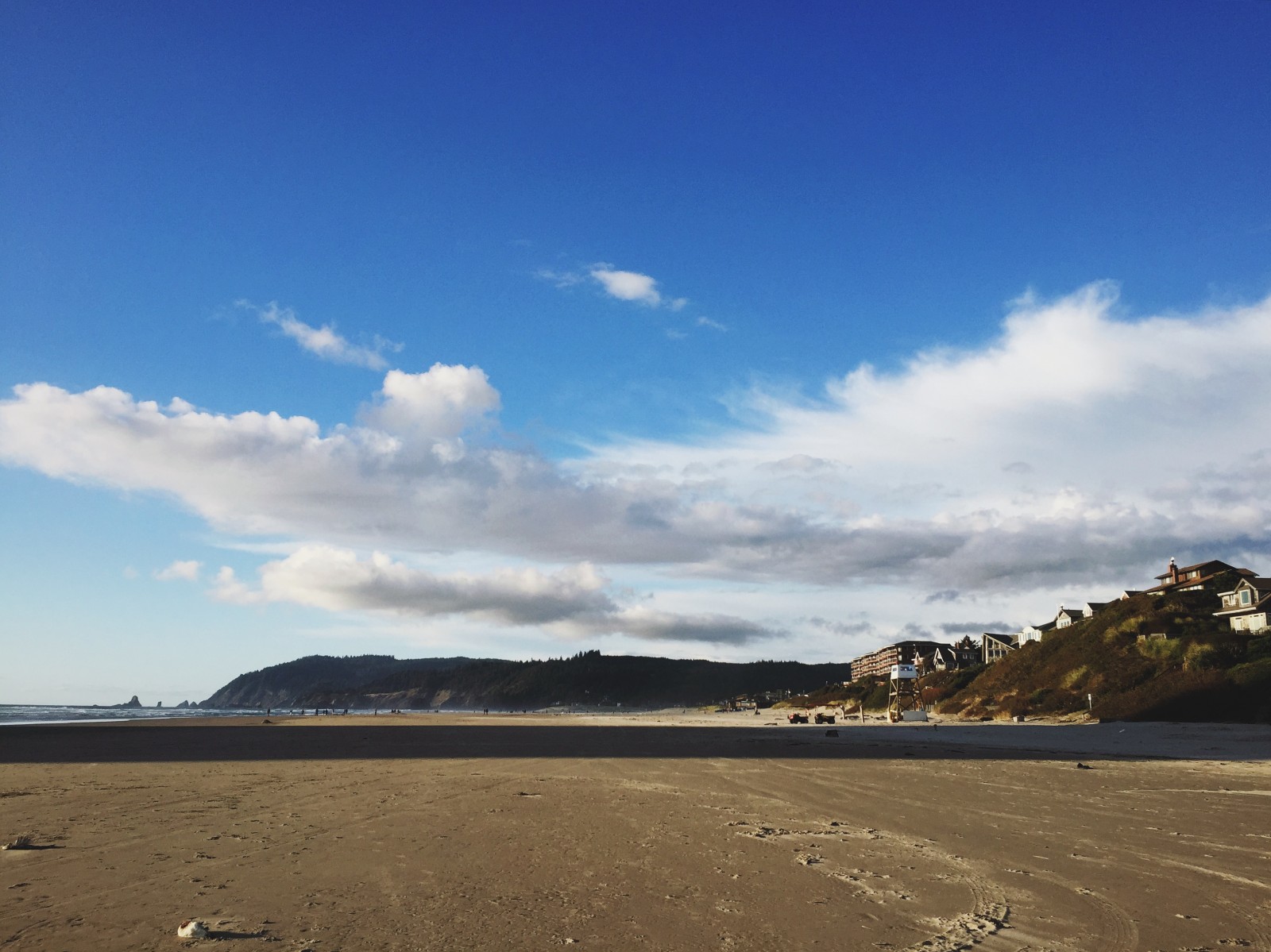 Dramatic Clouds on Cannon Beach
If you're looking for the best places to eat in Cannon Beach, I'd advise checking out Cannon Beach Hardware & Public House. They had tasty cajun tots, good barbecue, and delicious Bloody Marys. There was also have an actual hardware section which came in handy when I needed to buy a new watch battery.
Silver Point on Cannon Beach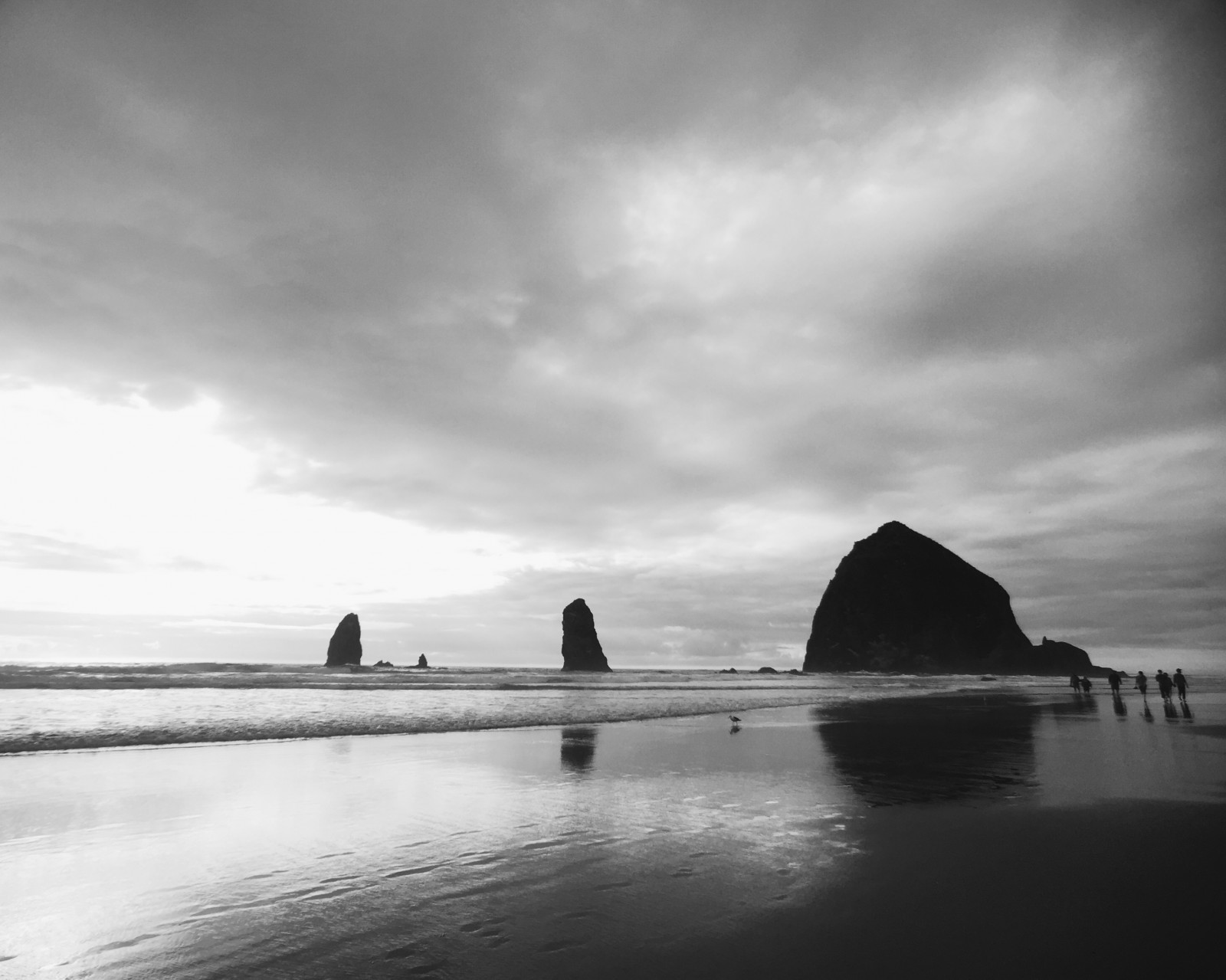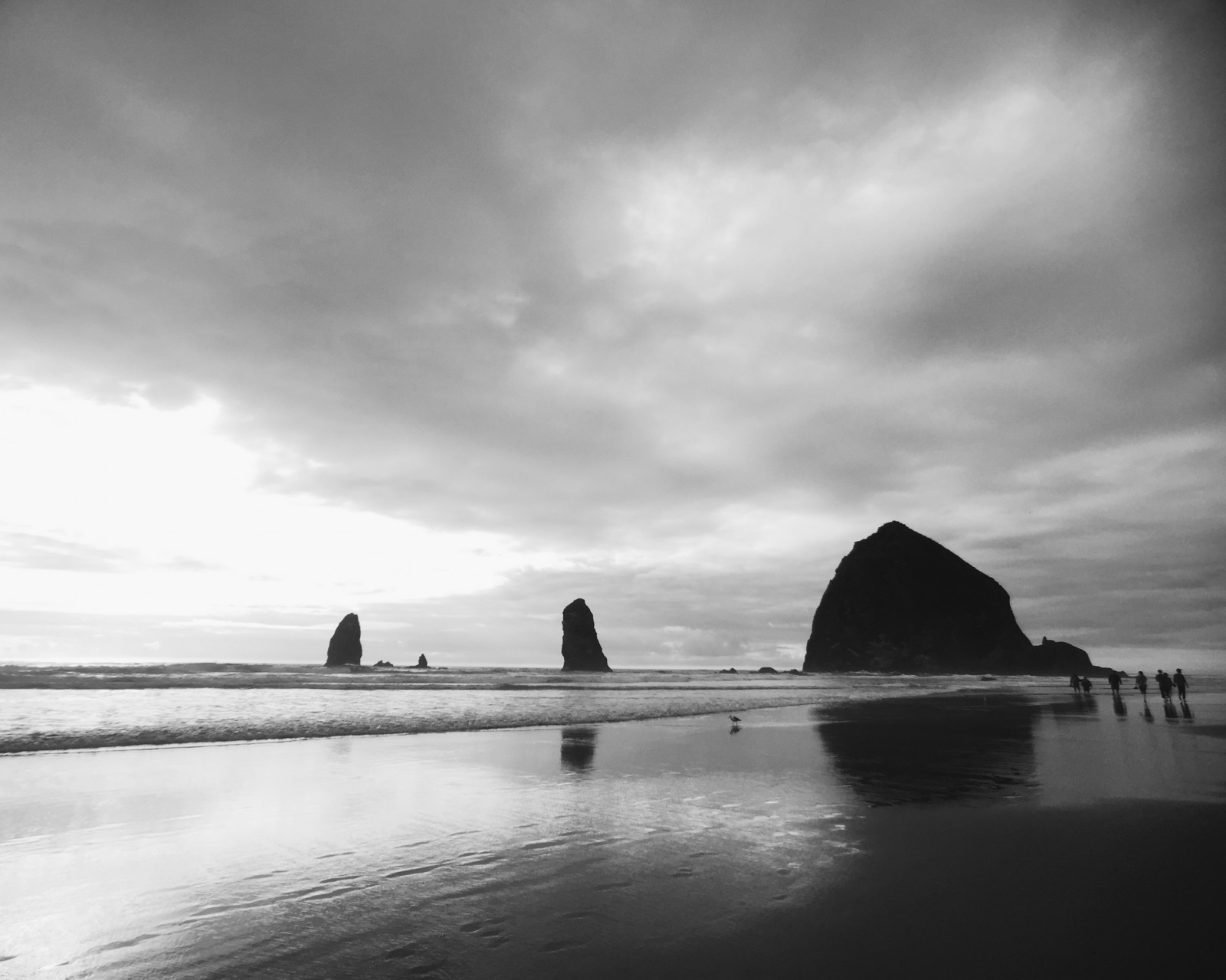 Haystack rock and the Needles, famous images from Cannon Beach
The black and white image above was shot using my iPhone 6 and Moment Lens (the 18 mm) and Moment Lens case.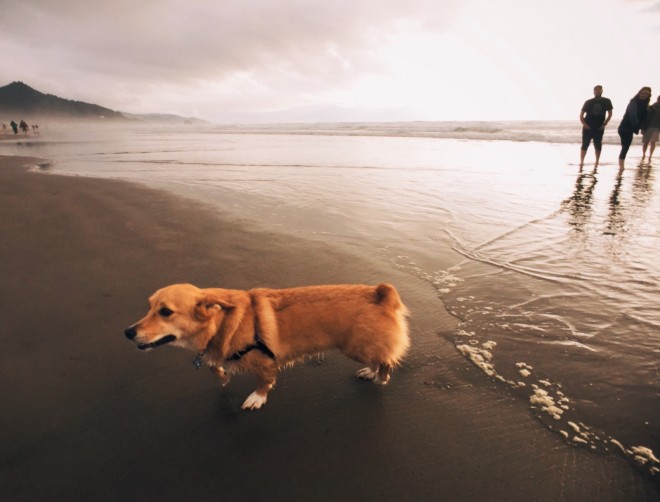 Corgi on dog-friendly Cannon Beach (shot with my 18 mm Moment Lens)
Unfortunately, my Moment Lens Case has vignetting issues and I'm still awaiting a replacement case. Still, I like the additional drama the wide angle lens provided and am hopeful my replacement case will solve the issue.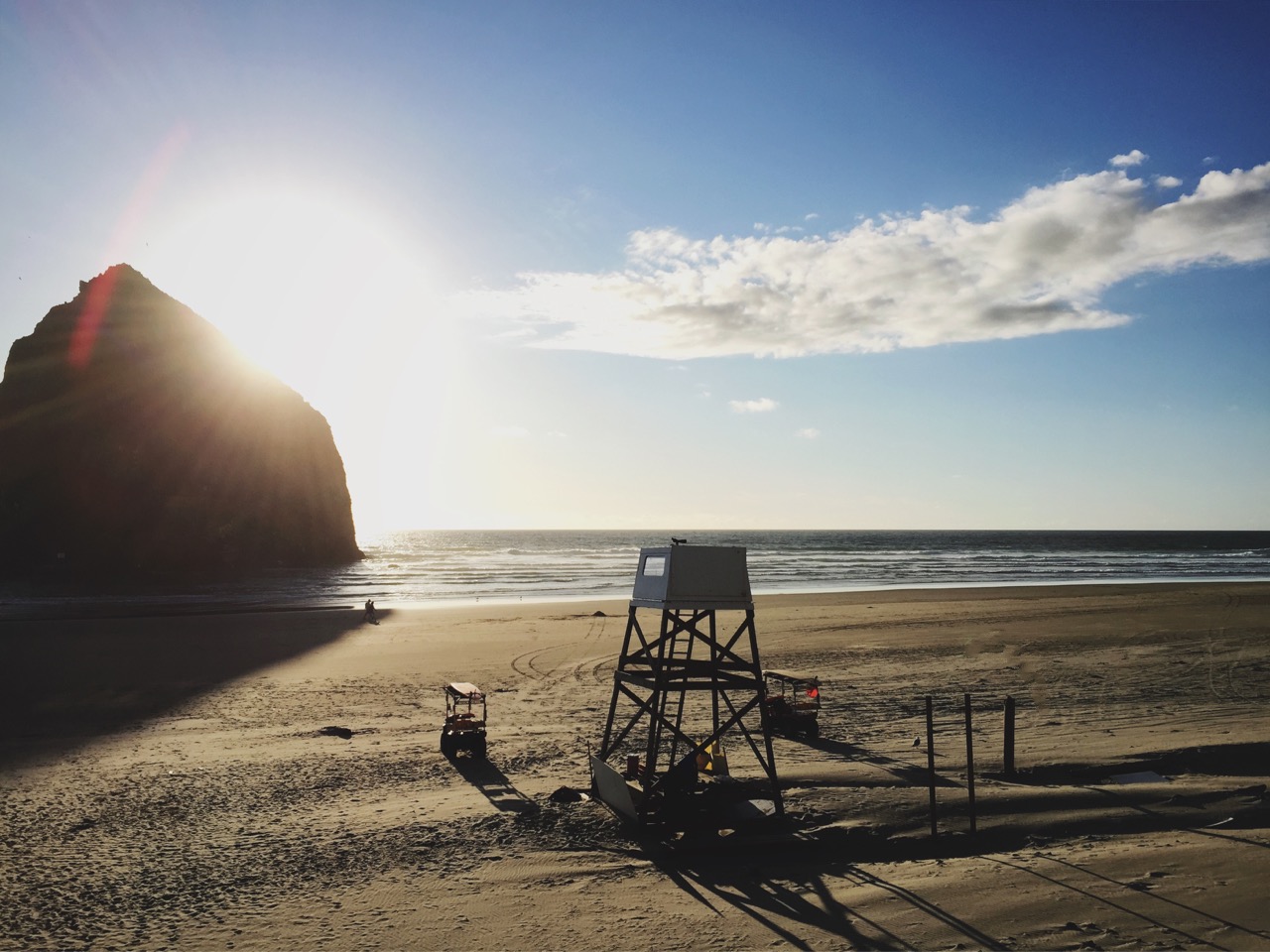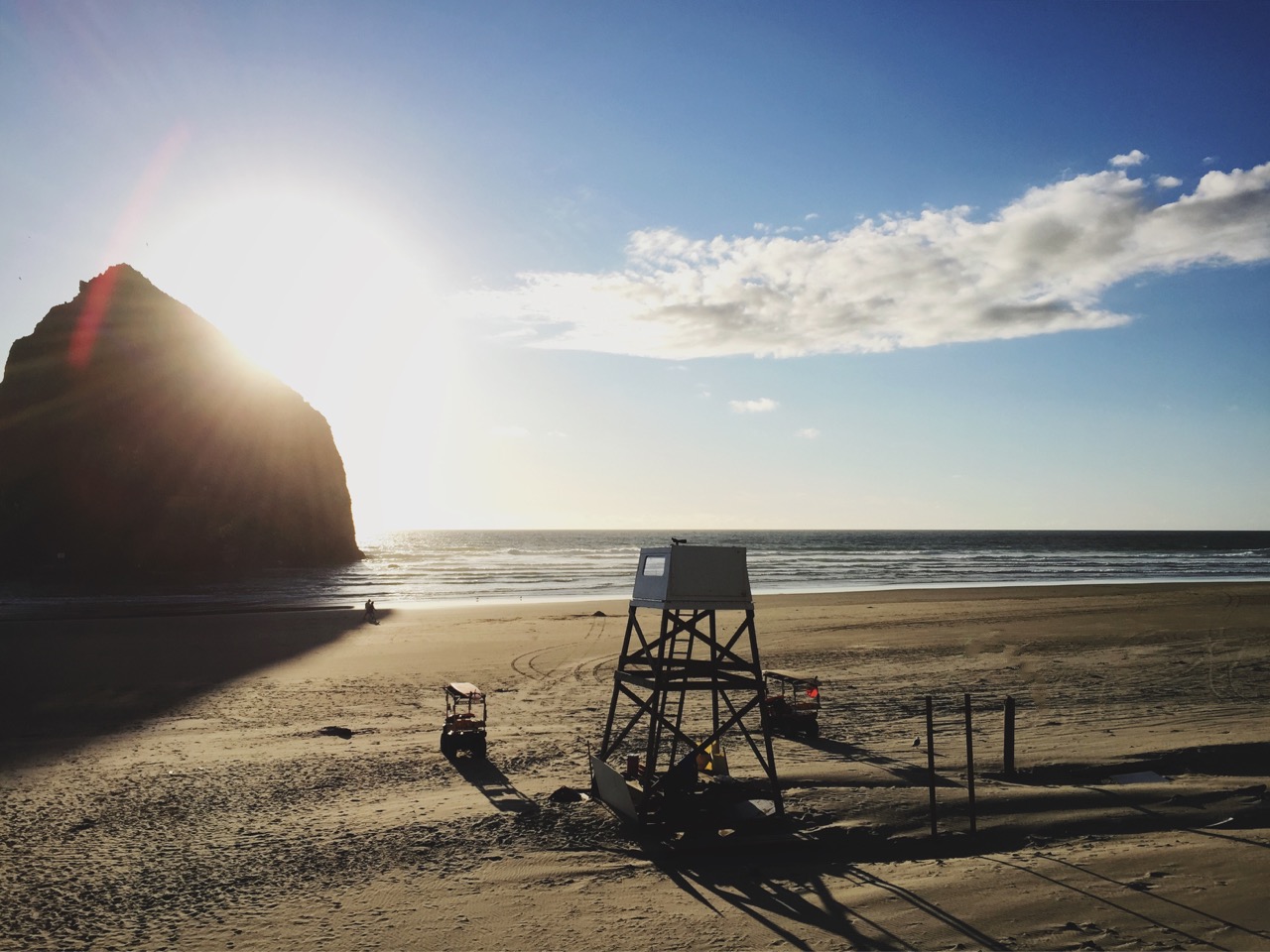 Sunset on Cannon Beach near Haystack Rock
No clue if my replacement case will work with the iPhone 6s I'm expecting any day now, but a girl can dream!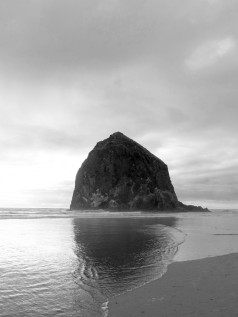 Haystack Rock in Black and white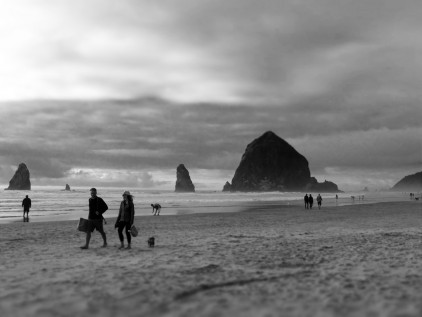 Rush hour on Cannon Beach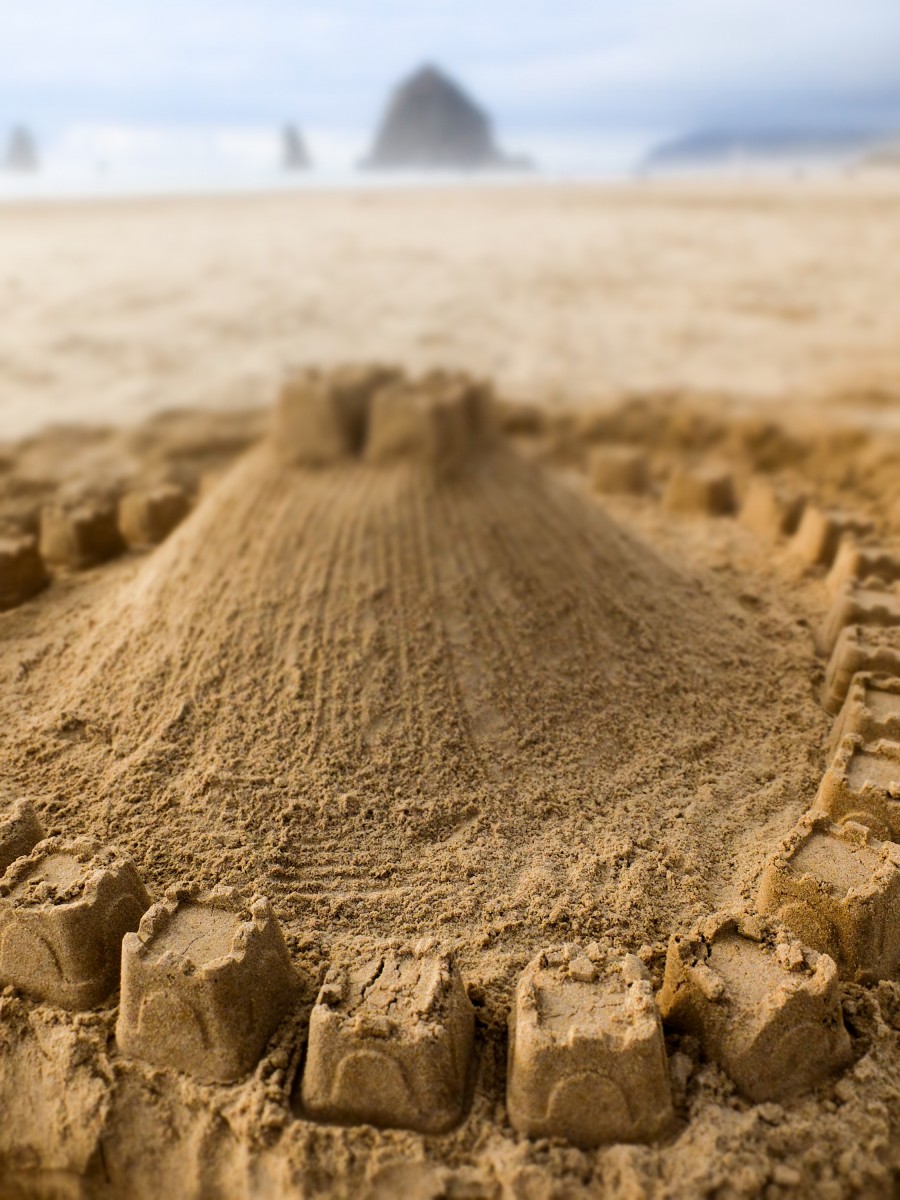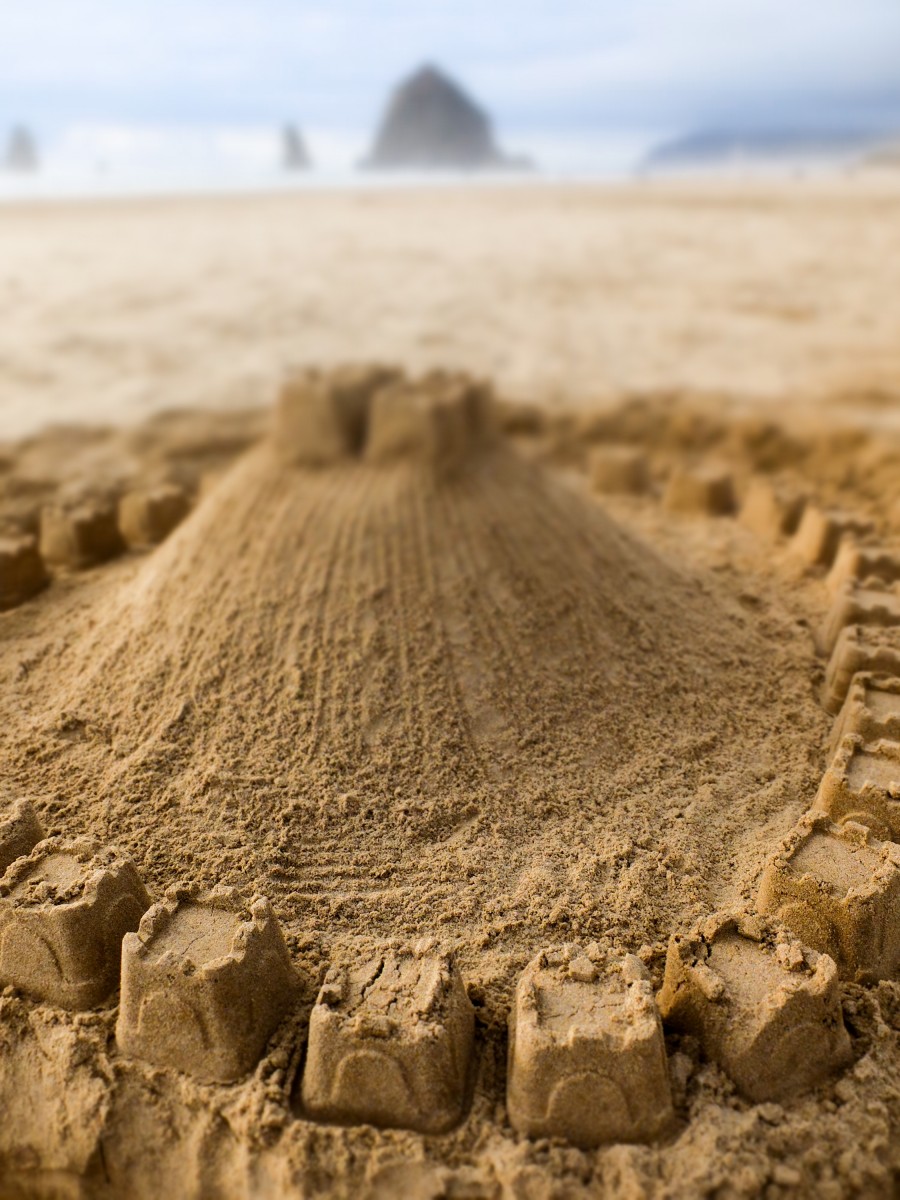 Sand Castle on Cannon Beach with Haystack Rock in the distance
Dogs aren't the only animals on Cannon Beach. The area had a bunch of rabbits hopping about. They definitely added to the charm of the coastal beach town, and there were several on the grounds of our hotel.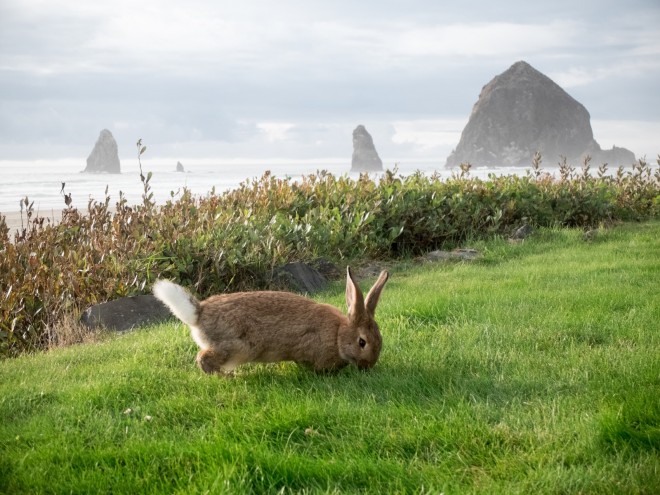 Rabbit hopping along near Cannon Beach 
My lab, Zeppelin, has a pronounced prey drive, and I kept him on a leash unless we were on the beach. There did not seem to be many rabbits on the sand.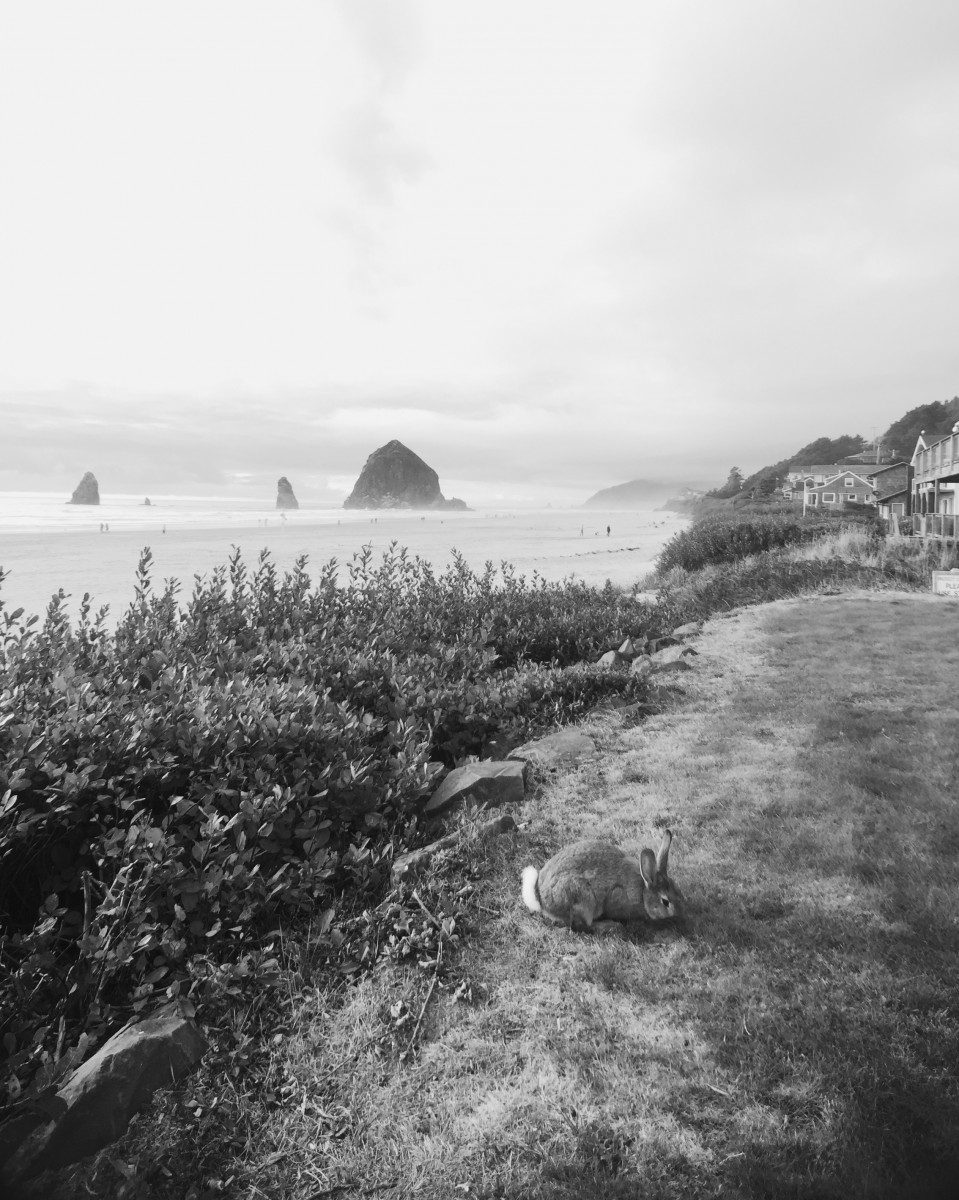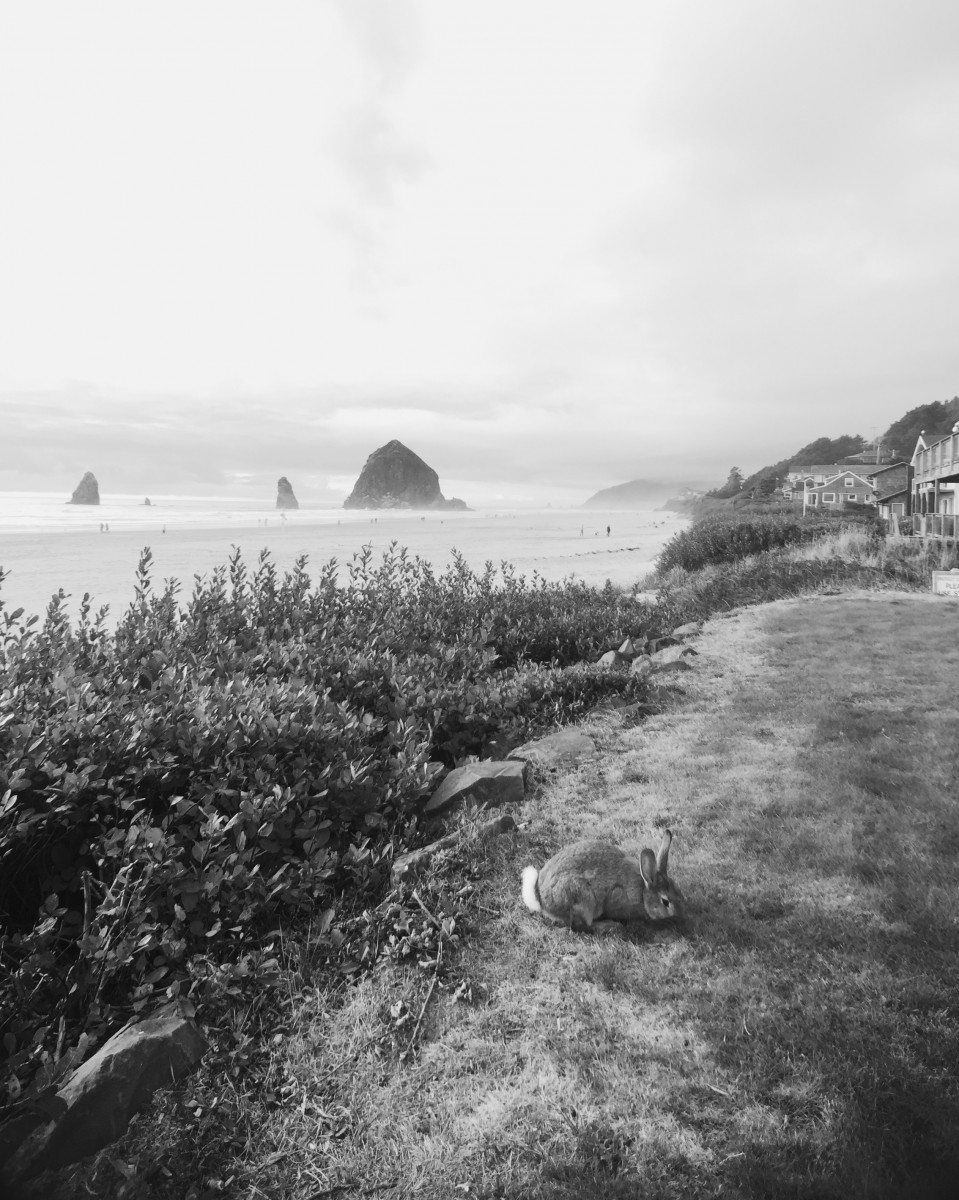 Bunny rabbit near Haystack Rock and the Needles
I shot this black and white image of a bunny rabbit using my iPhone 6 and 18 mm Moment Lens and case. You can see the vignetting issues in the lower corners of the frame. I think they work here so I did not crop around them.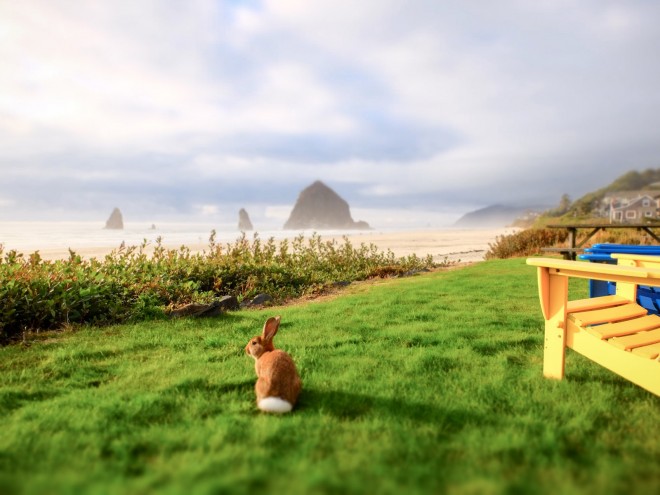 Rabbit enjoying killer views of Cannon Beach, Oregon
I was charmed by Cannon Beach and I'm sure I'll go back. Perhaps next time I'll stay at the oceanfront Hallmark Resort & Spa.
3116 S Hemlock St, Cannon Beach, OR 97103, United States
+1 503-436-4254
1235 S Hemlock St, Cannon Beach, OR 97110, United States
+1 503-436-4086
3215 S Hemlock St, Cannon Beach, OR 97110, United States
+1 503-436-9085
Worth a trip:
127 Laneda Ave, Manzanita, OR 97130, United States
+1 503-368-5080
Dogs are allowed on the Patio.