Constant continent hopping may seem glamorous but, truth be told, sometimes it's pretty difficult to fully appreciate your new surroundings when you're battling your internal body clock. As wonderful as it is to be able to fly from Los Angeles to Hong Kong on Cathay Pacific (my new favorite airline), it can still be brutal on your body.
On my last trip to Hong Kong, I was with my friend and frequent collaborator, Rebecca Adler Rotenberg who, in addition to being an amazing photographer also rocks more than a little barista know-how.
The fact is, when the jetlag is getting in the way of what needs to be done, there are times where you need caffeine.  Too much can make you jittery, so I've learned to temper the hard core espresso drinks with yogi tea, to take the edge off.
This is called parachuting.  You don't need an to jump out of an airplane to parachute like a badass, just watch this video post we shot on location at the W Hong Kong.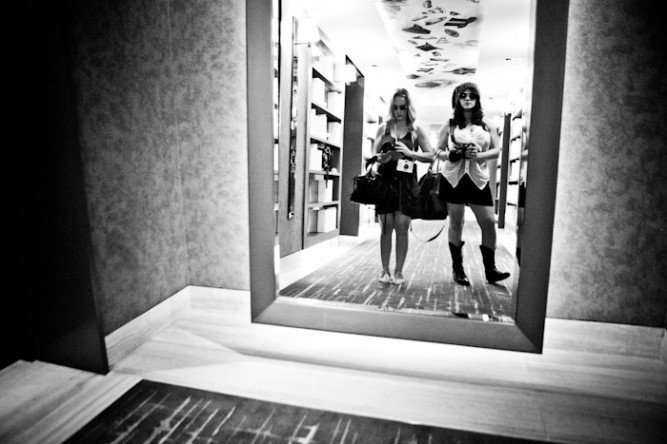 Ready to roll post parachuting Photo by Rebecca