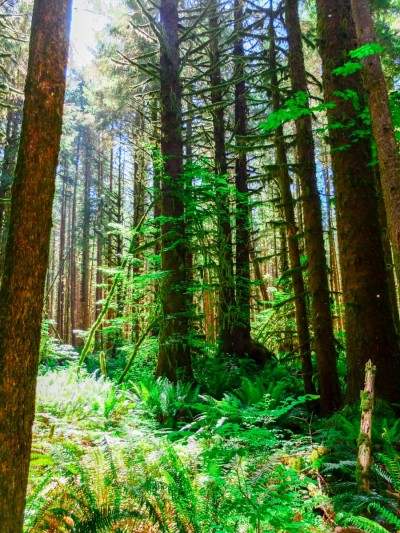 Among the trees in the Hoh Rainforest
The Pacific Northwest is home to some of the world's biggest stretches of temperate rainforest. I got a chance to explore Hoh Rainforest, located in Olympic National Park, for the first time and I found the scenery spectacular.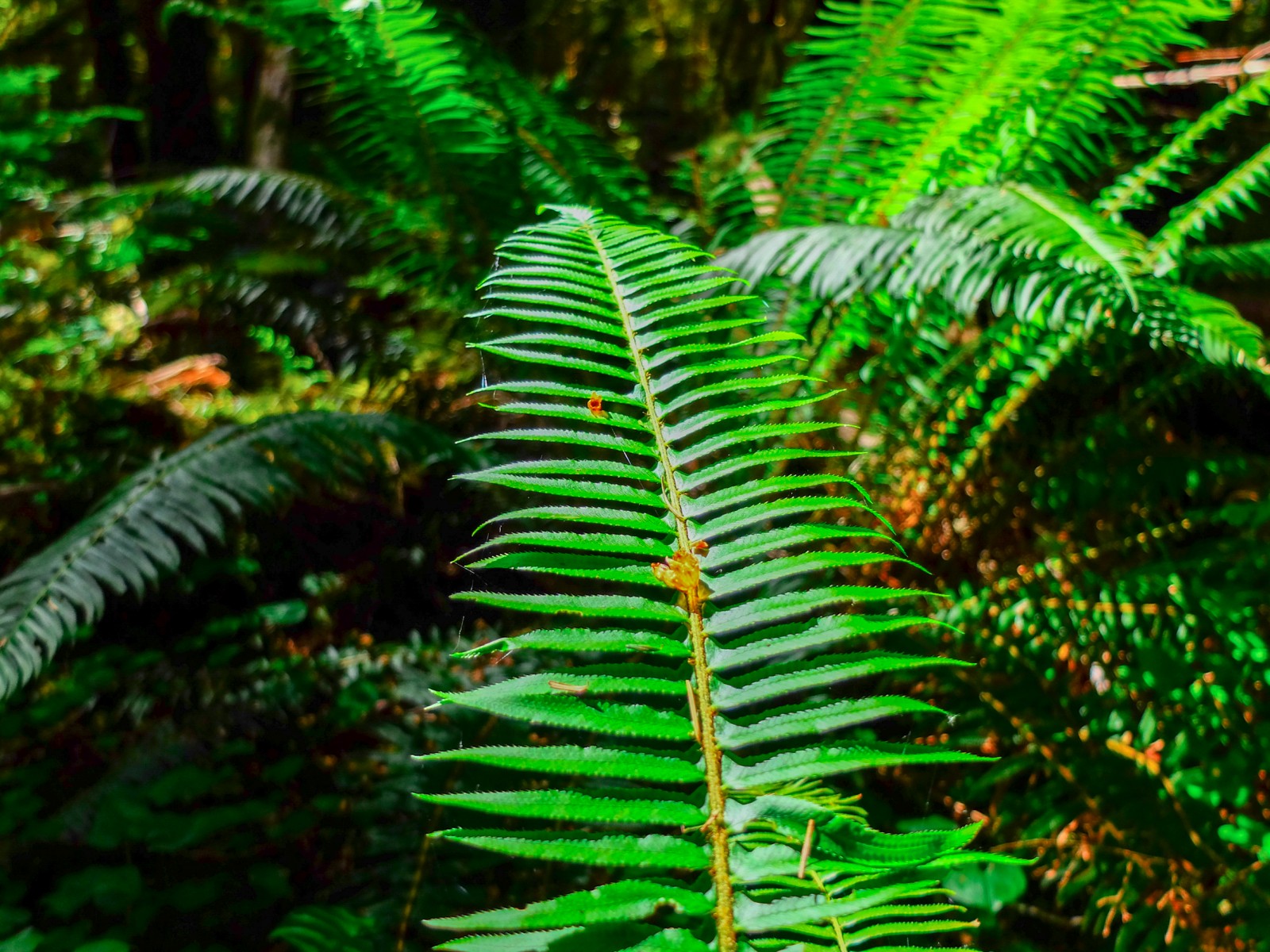 A fern in Hoh Rainforest
Highway 101 loops around Washington State's Olympic Peninsula and it took about 4 hours (and a ferry ride) to reach the Hoh Rainforest from my condo in Seattle. I spent the night in the tiny town of Forks, Washington, which is the former "Logging Capital of the World."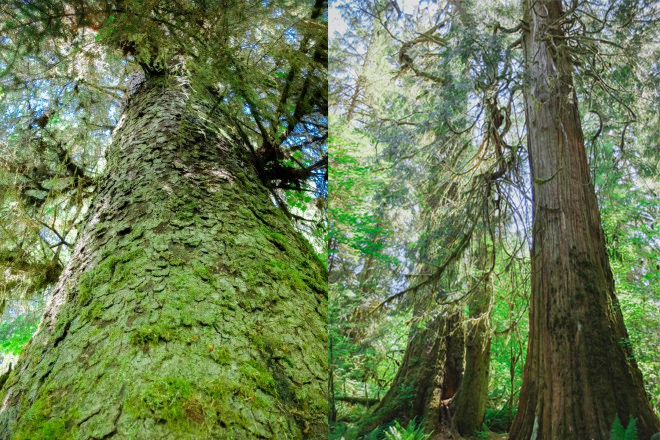 Left: moss grows on the bark of a tree Right: shafts of life peek between the tall trees
Today Forks is best known as the setting for Stephanie Meyer's Twilight series of novels. Forks has a new found popularity among Twihard fans and has no problem with that. The city even has a page on it's official website devoted to the Twilight series, and hosts an annual gathering of Twihards and fanpires in September.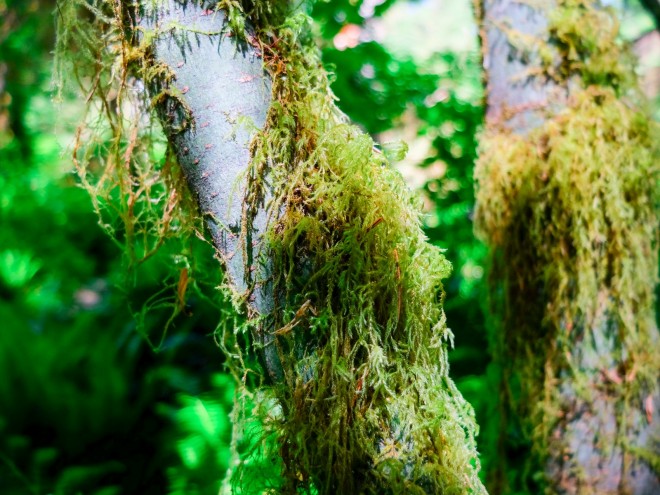 Dripping moss clings to a tree in the Hoh Rainforst
The drive from Forks to Hoh Rainforest is rather beautiful, and it was sunny the day I visited, with shafts of light peeking through the tree tops. After stopping at temporary visitor center, I explored with my cameras.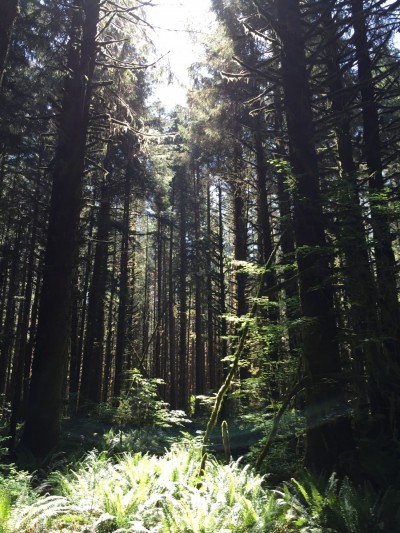 Shafts of light peeking between evergreens

Light illuminating ground growth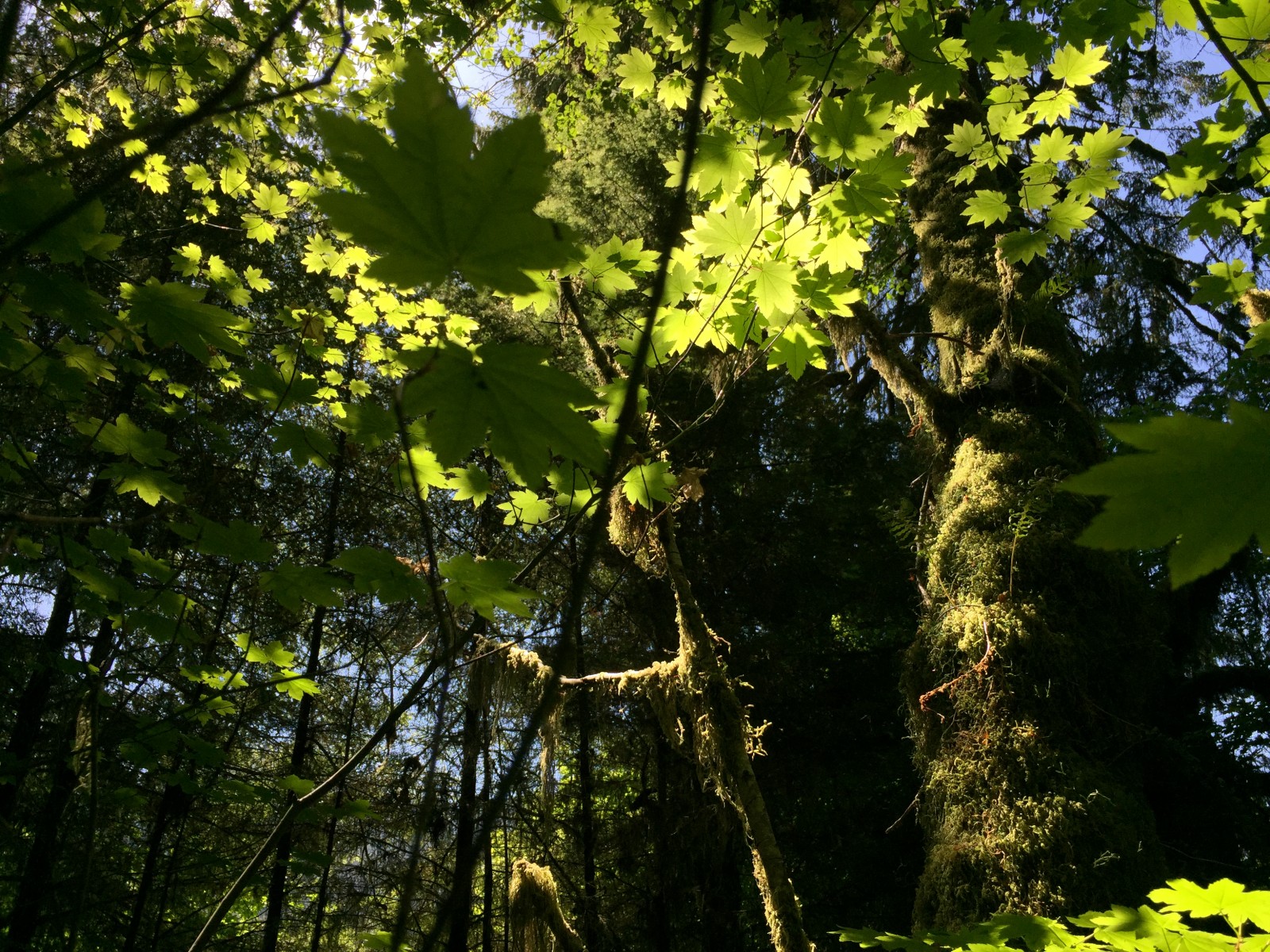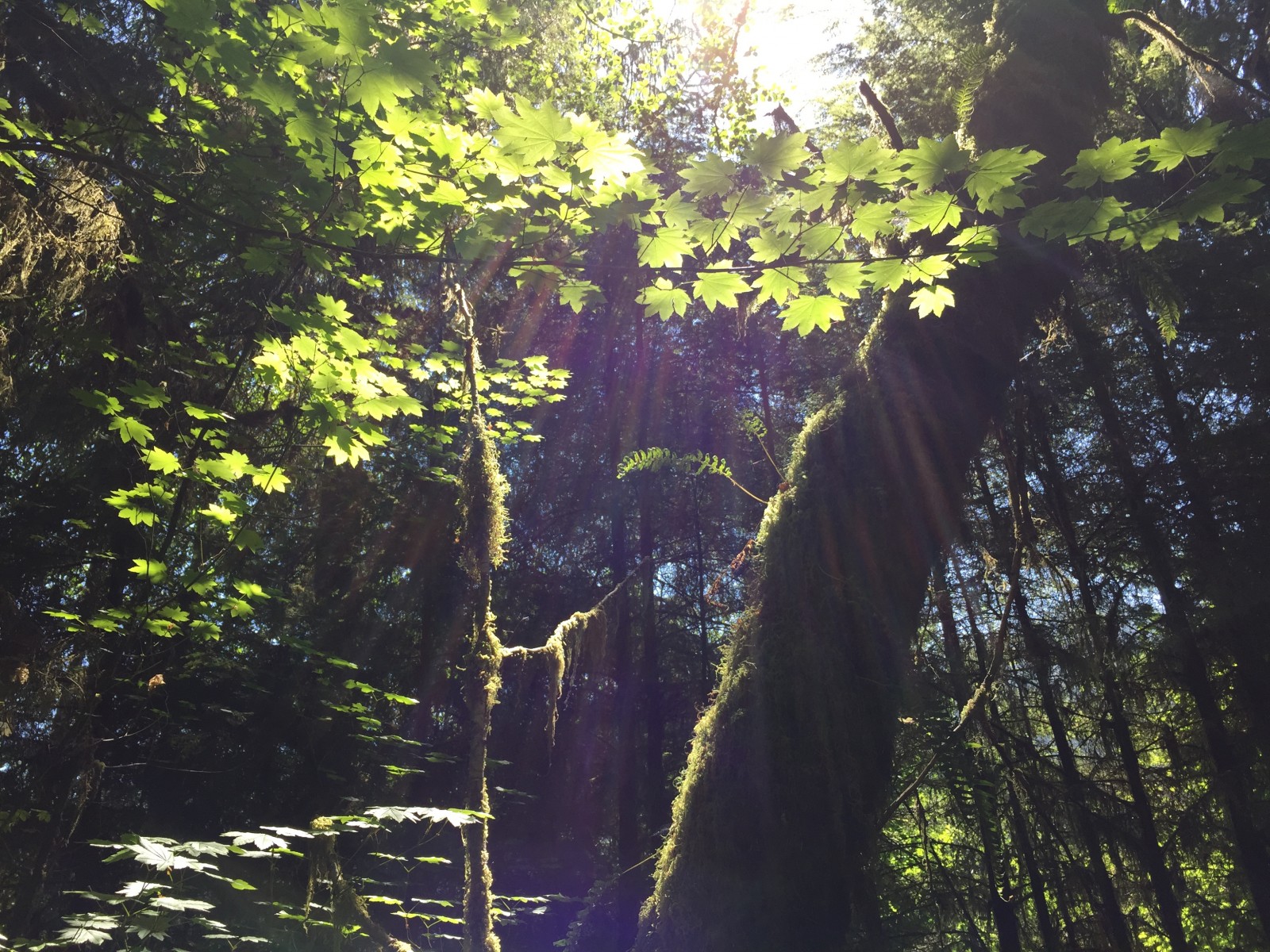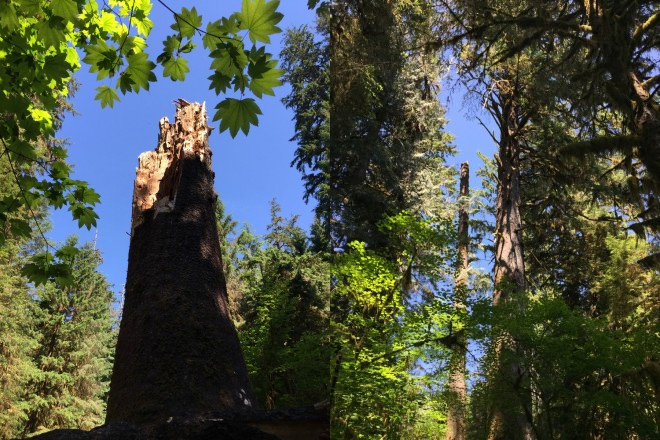 Fifty Shades of Green in the Hoh Rainforest
Expect to see giant spruce, cedars, and hemlocks dripping with moss throughout the Hoh Rainforest. It was elk foaling season, and there elk along the trails and even near the visitor's center.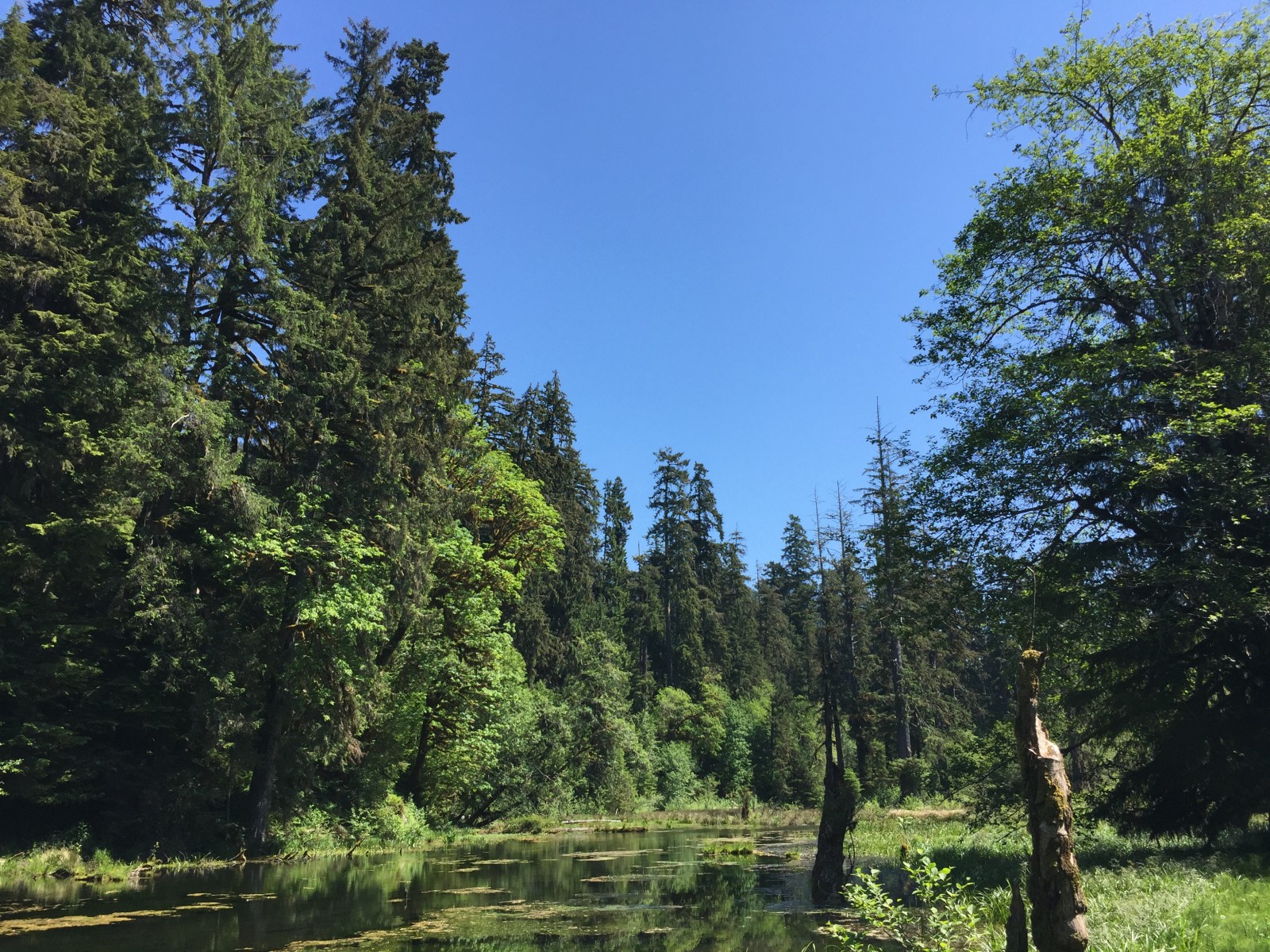 A pond in the Hoh Rainforest
I hope to return in the fall, when the leaves have turned and the Hoh is rocking full autumnal splendor.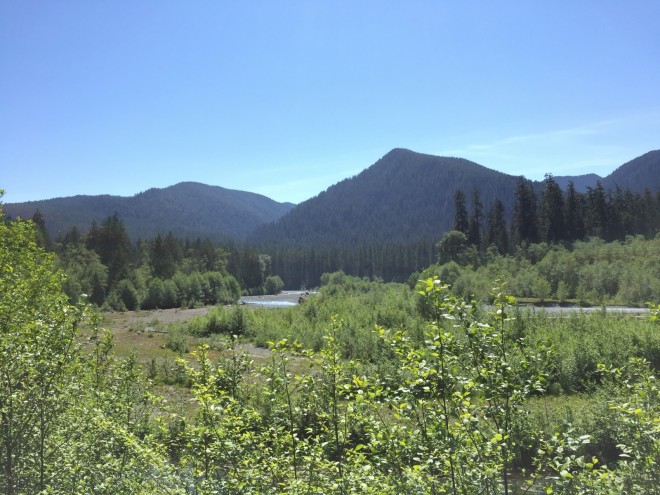 A peek at a stream along Upper Hoh Road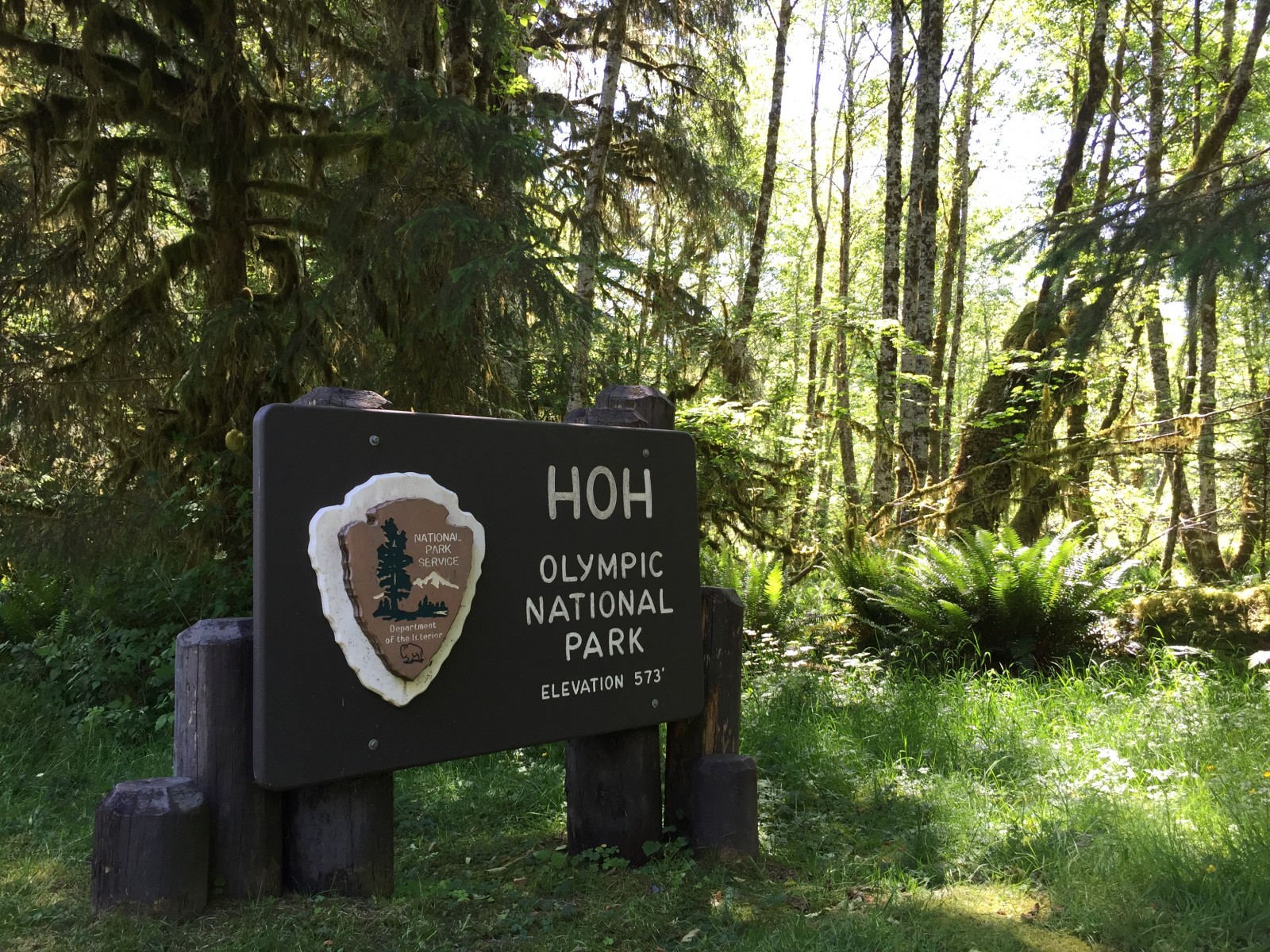 Entrance sign to Hoh Rainforest, elevation 573 feet above sea level
Entrance Fees for Olympic National Park went up on June 1st. You can check the rates
here
.
I entered in Private Vehicle $20 valid for 7 consecutive days. This fee admits one private, non-commercial vehicle (15 passenger capacity or less) and all occupants. The $40 Season pass might have been a better option since I plan to return to Olympic National Park a few times this year.
Visitor Information
(360) 565-3130
Olympic National Park Visitor Center
3002 Mount Angeles Road
Port Angeles, WA 98362