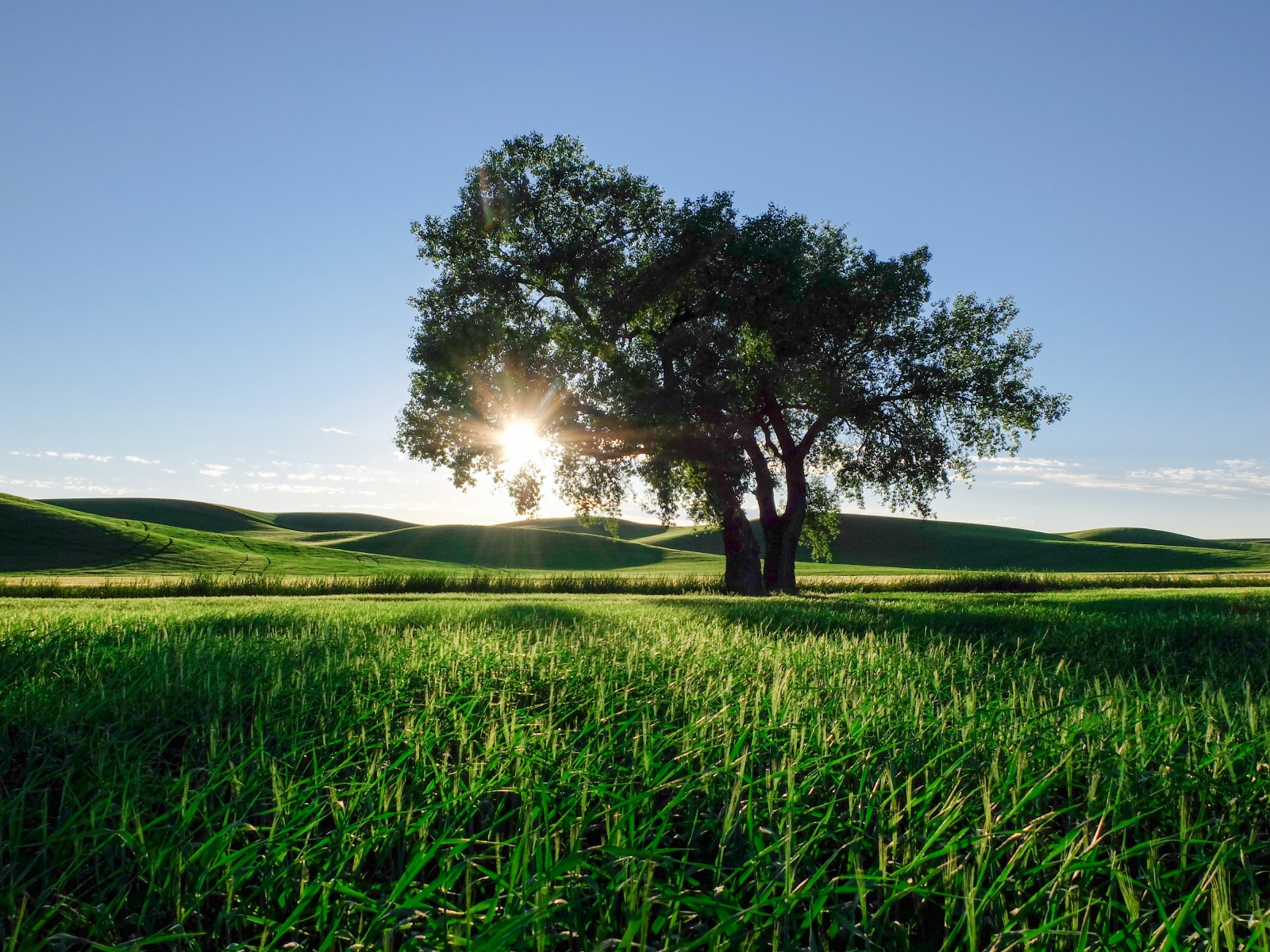 Rolling green and sun flare in Colfax
I recently took a road trip from Seattle to the Palouse region of southeast Washington with a photographer friend. The area is agricultural and gorgeous in June, when the fields are growing winter wheat, rapeseed (used for canola oil), and other crops. It's no surprise, the area is popular with photographers in the Pacific Northwest.
Hyperlapse of the drive down Steptoe Butte
Red barns, abandoned houses, and glorious rural landscapes are a feast for the eyes (and cameras).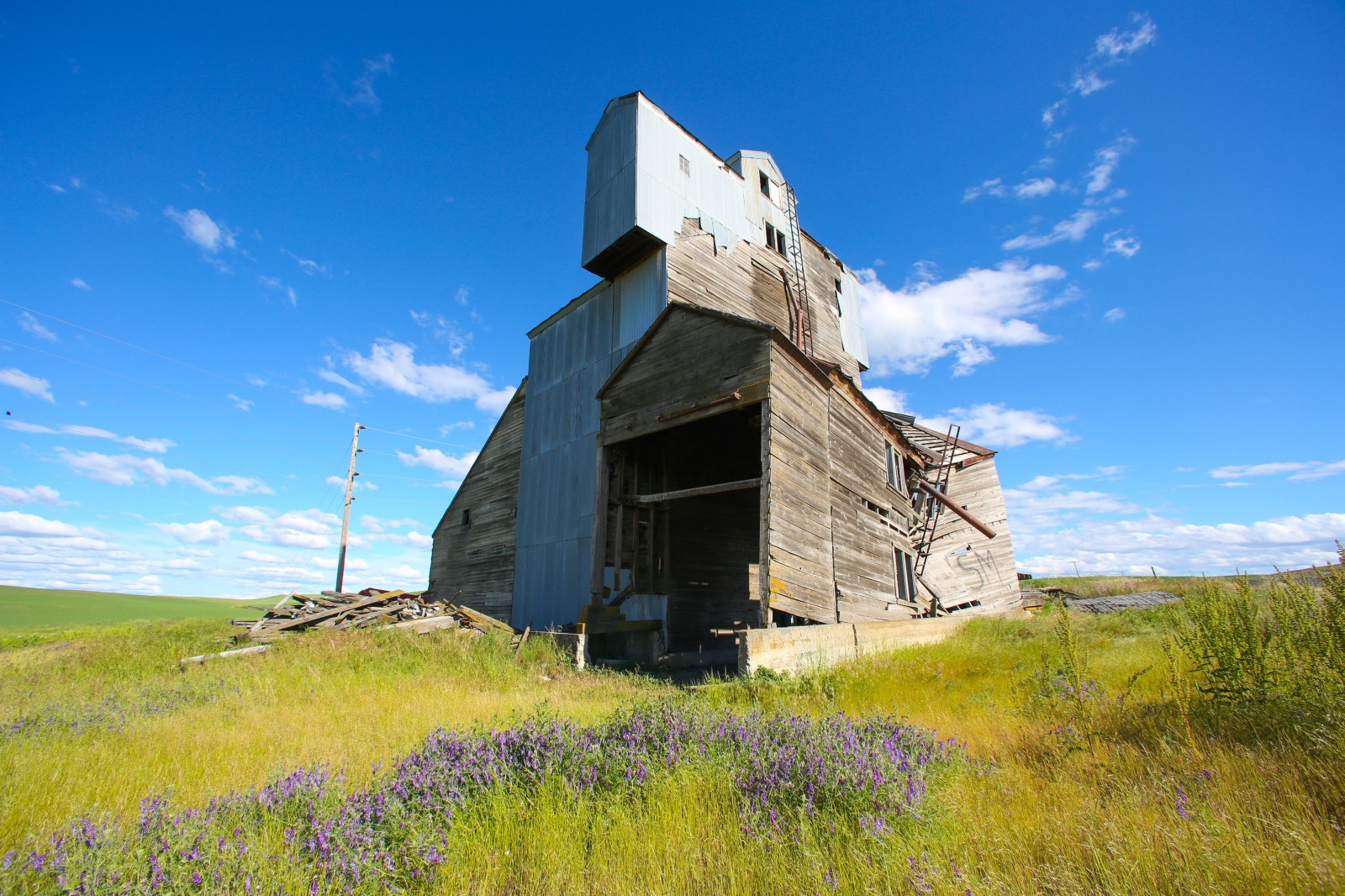 Crumbling grainery
Photographers should pack their tripods as well as wide angle and telephoto lenses to make the most of the rural scenery.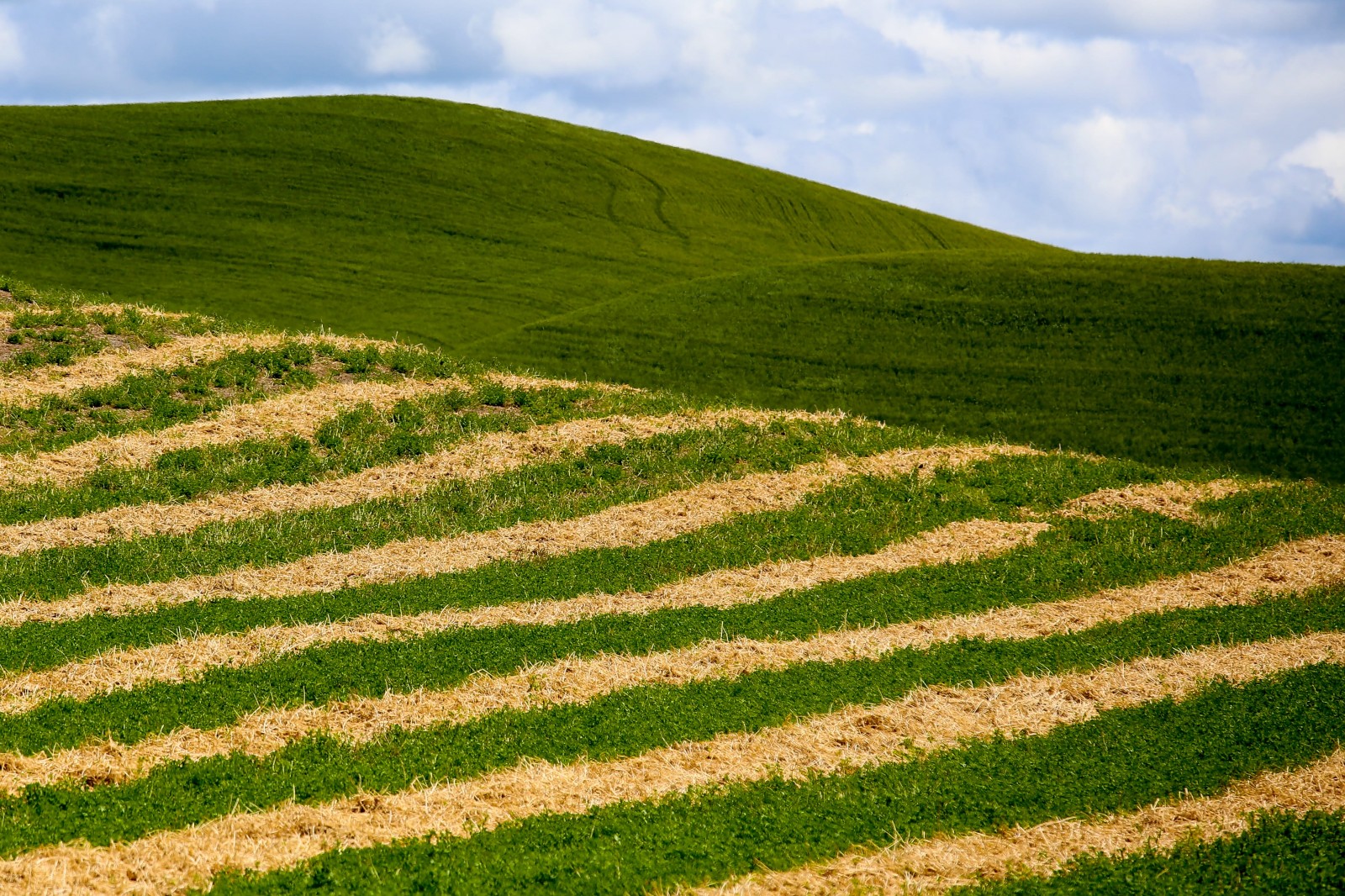 Striped fields in the Palouse
Among the don't miss sights are the view from Steptoe Butte (particularly at sunrise and sunset). To catch the sunrise, we needed to leave our hotel in Pullman at 4 am, but it was worth it.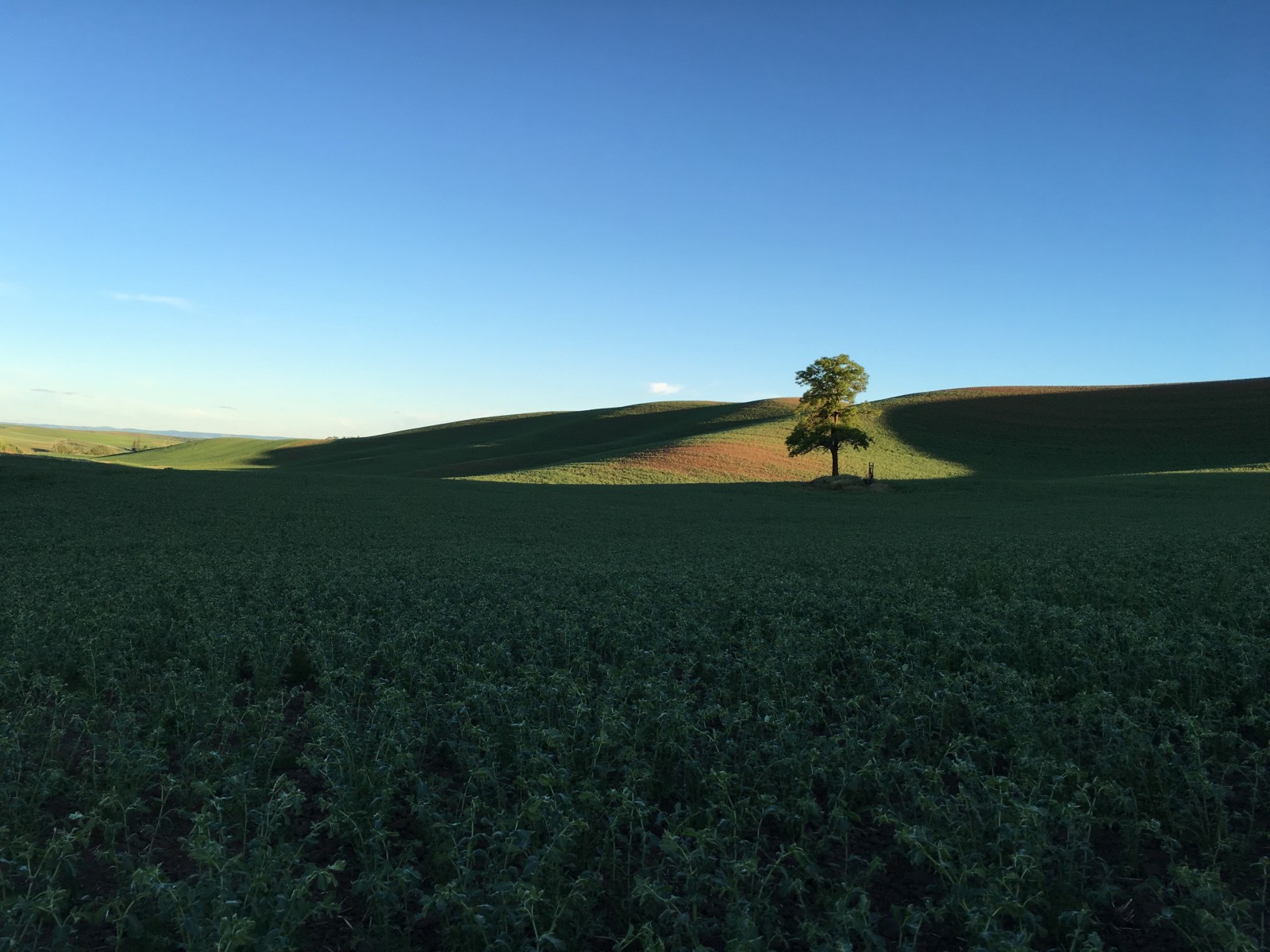 This lone tree is ready for it's close up
The Pullman Chamber of Commerce's Photography Hotspots in the Palouse map is a great guide to the area.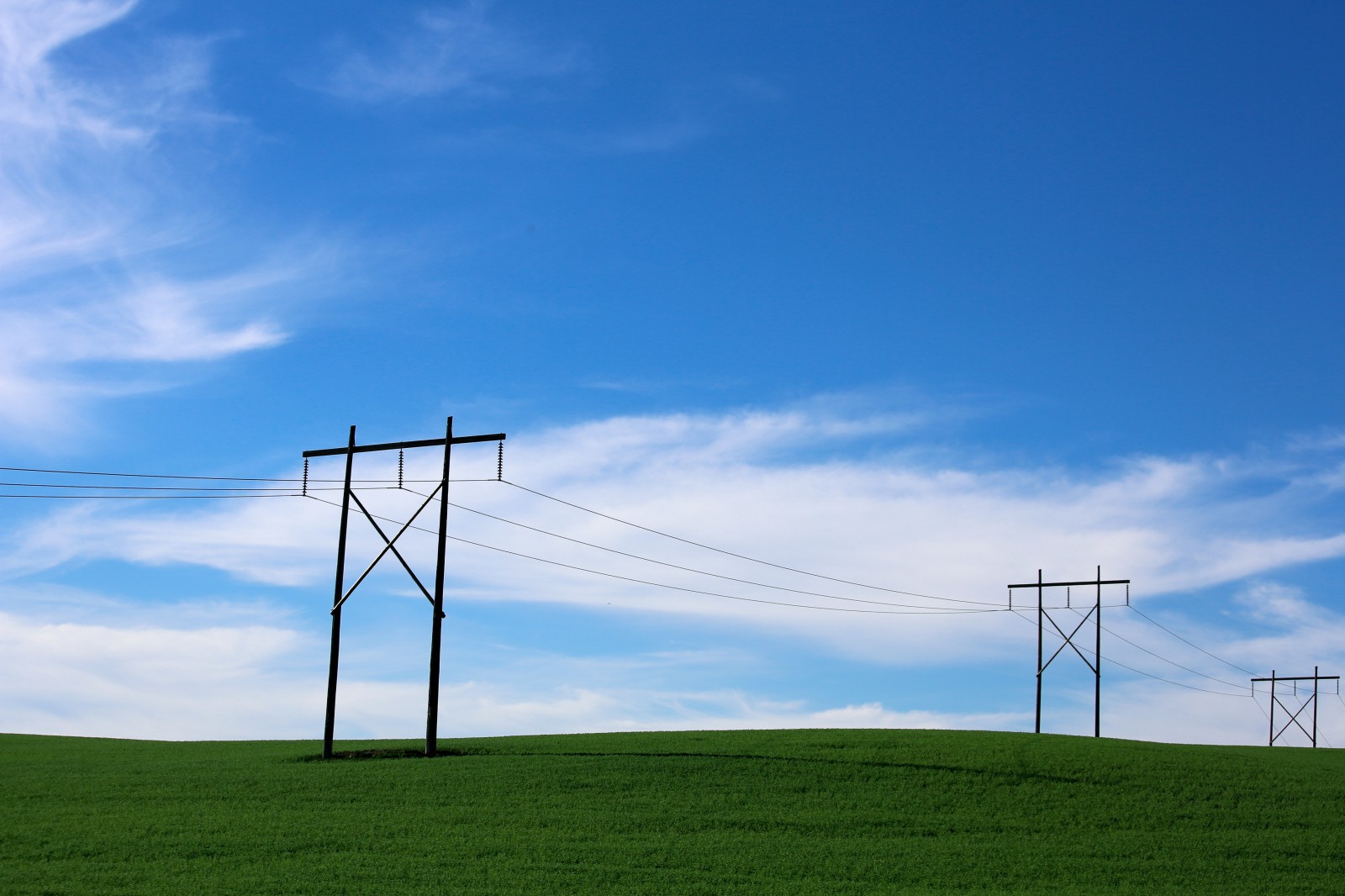 Power lines in the agricultural land in the Palouse
The colors in the Palouse were almost cartoonish in their vivid hues of green, yellow and blue. Red barns dot the landscape as well.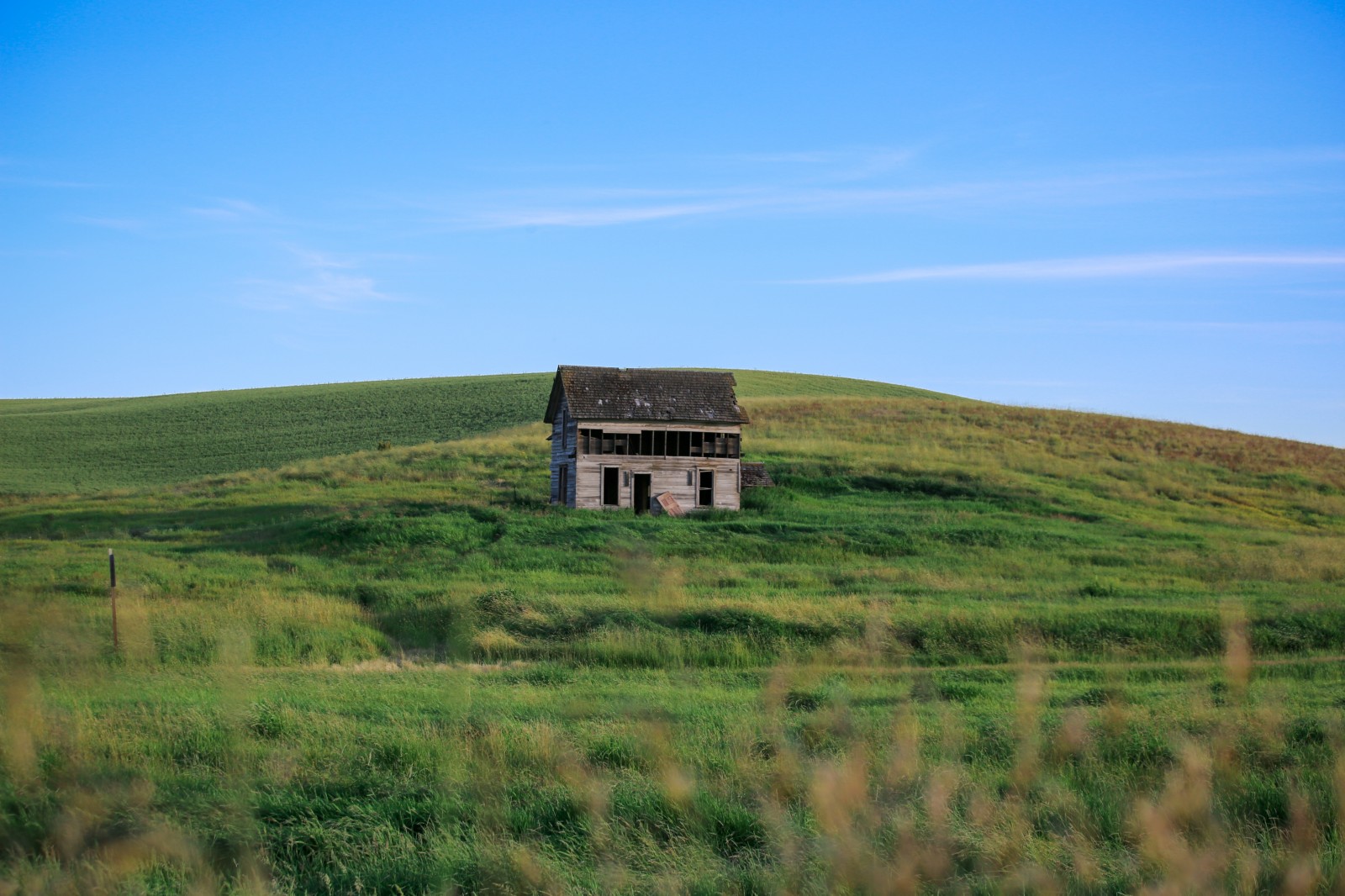 An abandoned barn 
Not all the area is friendly to photographers. While shooting the image above, my friend and I got crop dusted.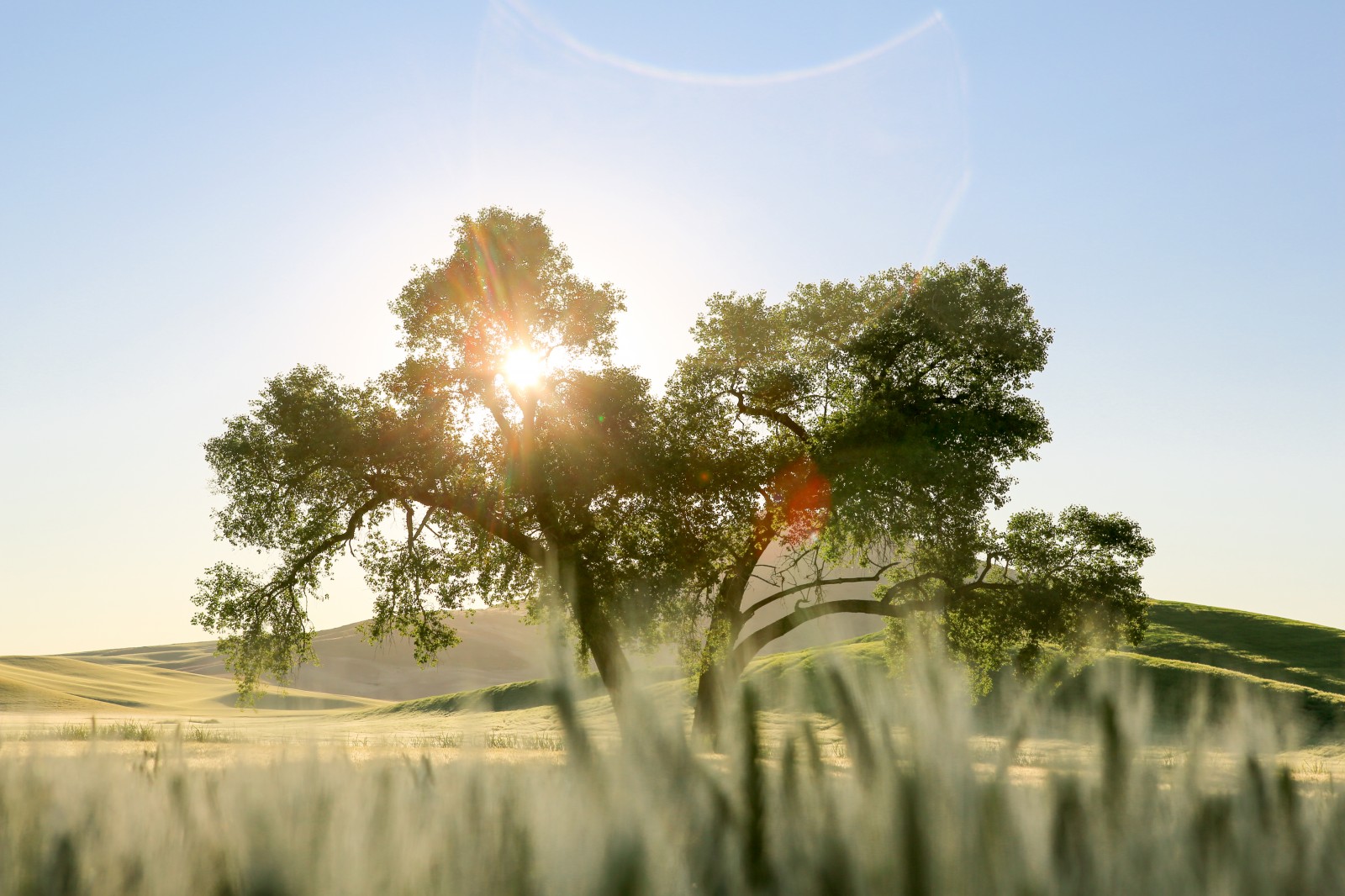 Magic hour with tree and wheat in the Palouse
Driving loops around the Palouse Scenic Byway, you can take in quite a lot. Not to be missed are Palouse Falls, Steptoe Butte, and driving the backroads in search of rural gems like red barns, abandoned houses (more on the zombie houses in a future post), and some magnificent trees.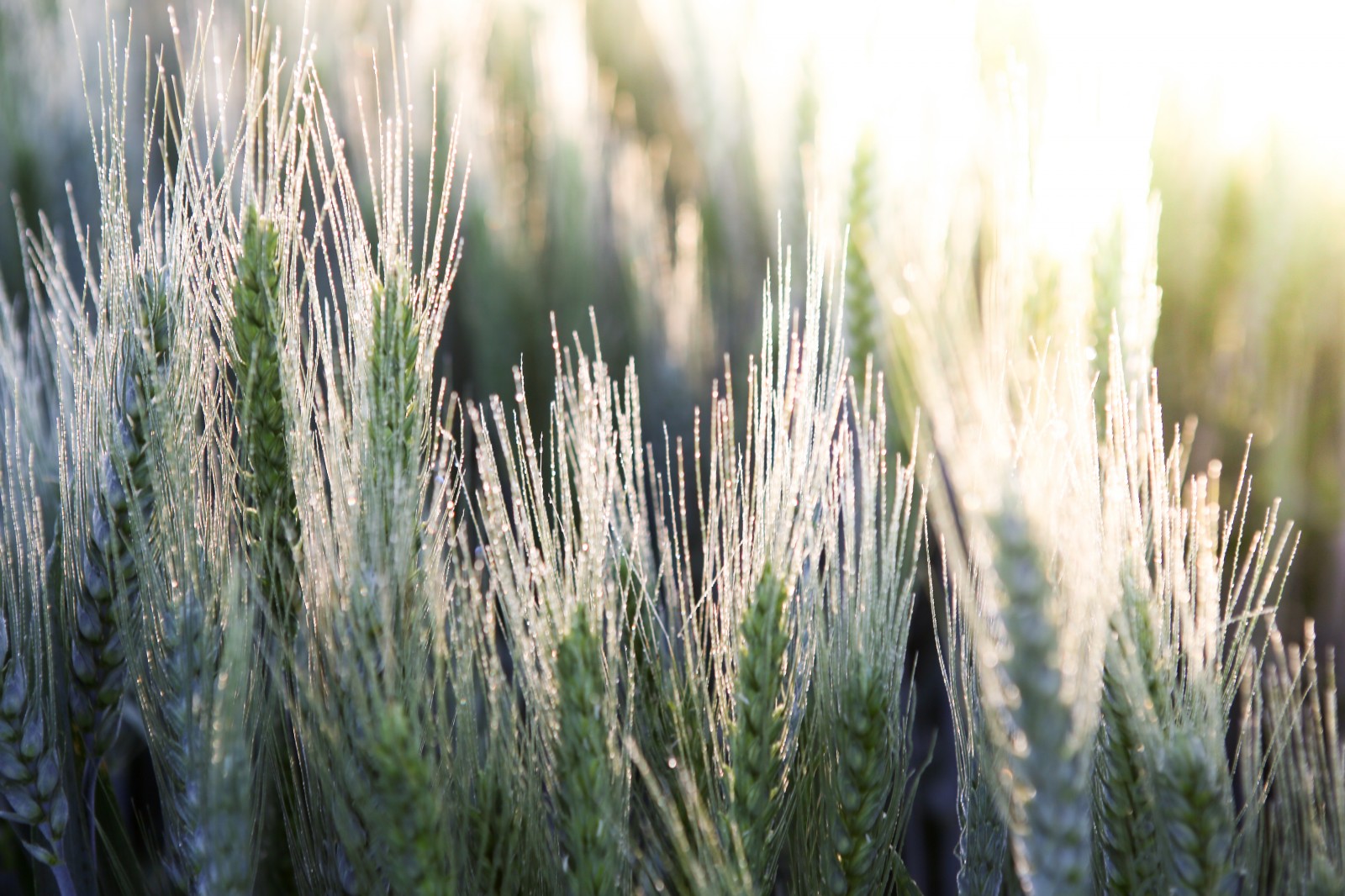 Shaft of sunlight through the wheat
Colfax and Pullman are the best places to stay if you're interested in exploring the Palouse region. Pullman has more dining options since it's the home to Washington State University.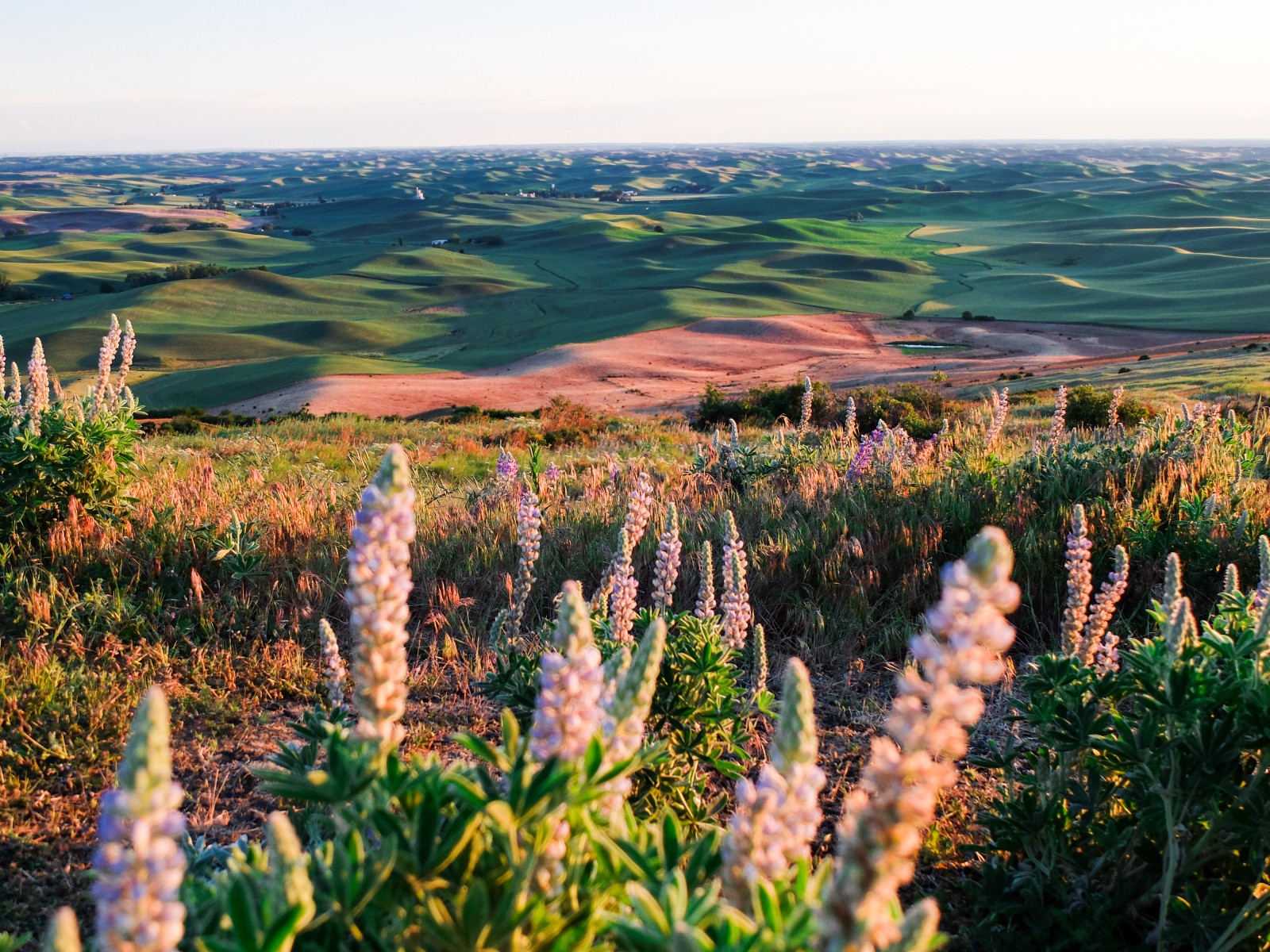 The view from Steptoe Butte
The Palouse region extends to Moscow, Idaho although you would not know it from the boundaries of the maps.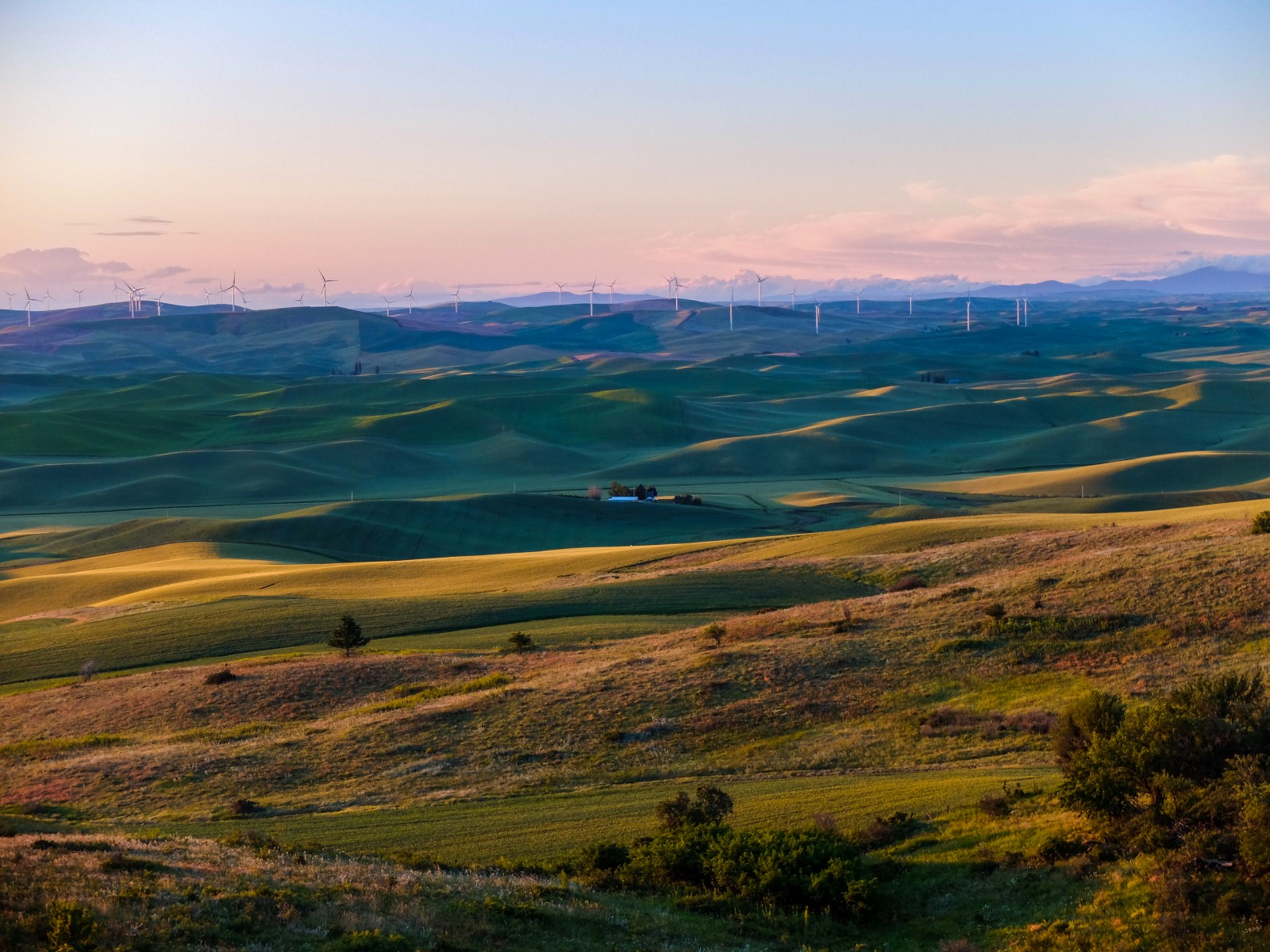 Rolling Hills of Palouse and windmills seen from Steptoe Butte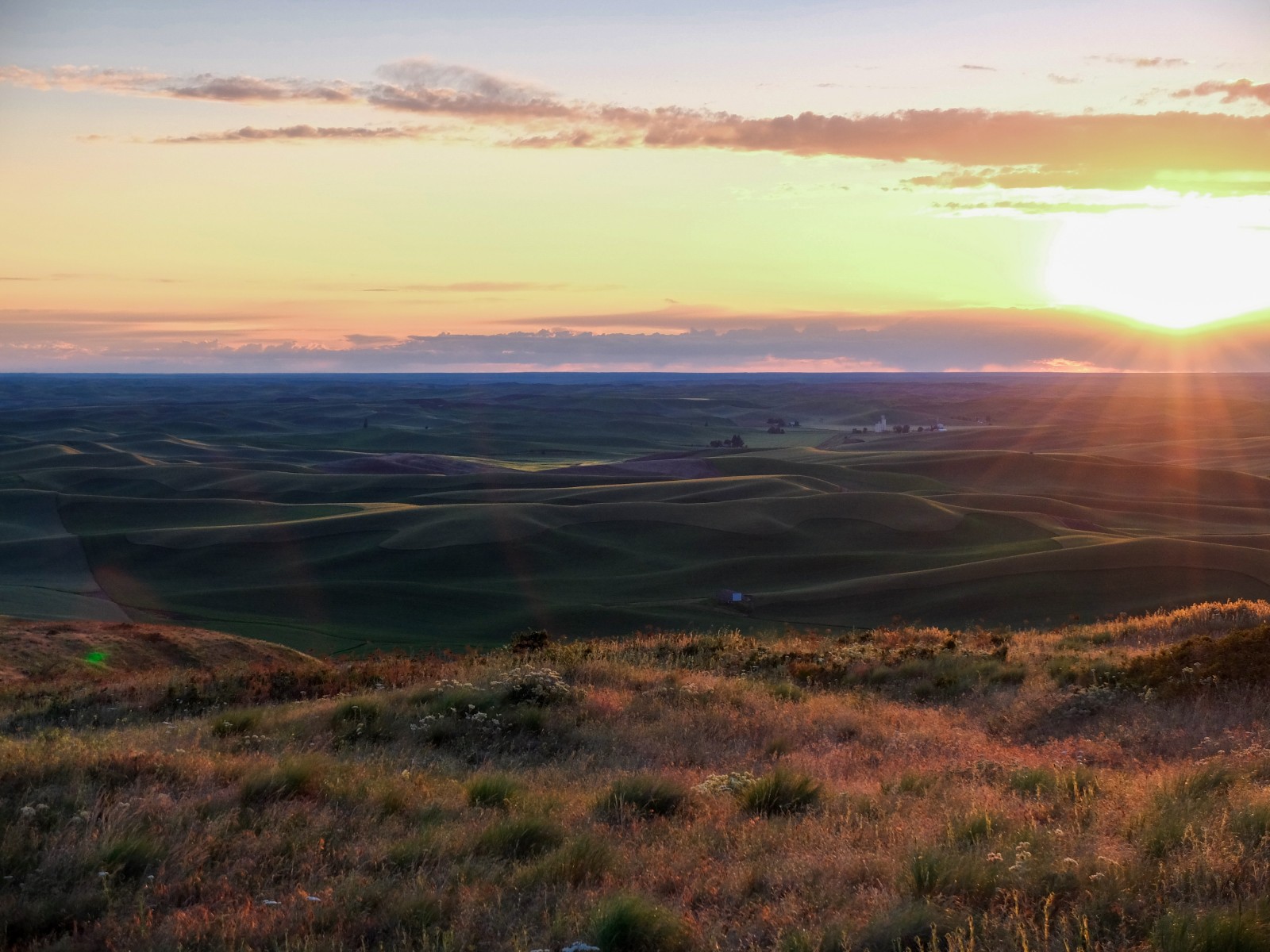 Sunset view from Steptoe Butte