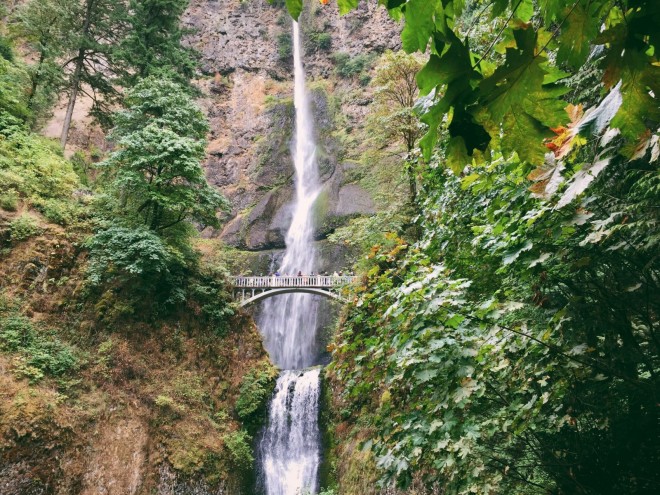 Multnomah Falls is Oregon's 620 feet year round waterfall
Last week I went to Portland and got a chance to explore the Columbia Gorge. Among Portland's many charms is how close it is to some spectacular nature, including Multnomah Falls. Multnomah Falls is Oregon's tallest waterfall, and ranks as the second highest waterfall in the United states. Only Yosemite Falls is higher.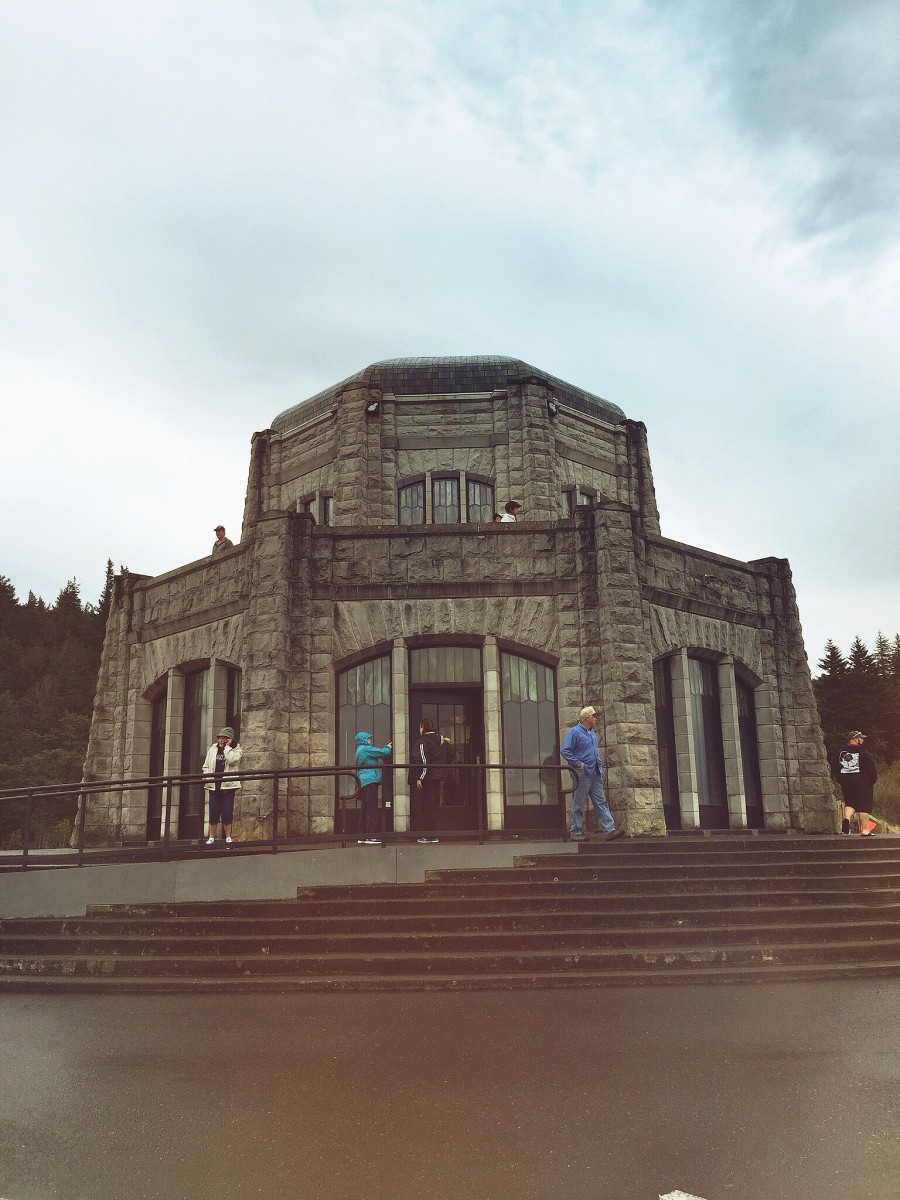 Vista House in Corbett, Oregon
Located less than half hour's drive outside of Portland along the historic Columbia River Highway, Oregon's tallest year round waterfall is not only gorgeous, it's extremely user friendly. Multnomah Falls is visible from the freeway and it's an easy walk if you want to get up close and personal with the #1 tourist site in the Columbia Gorge.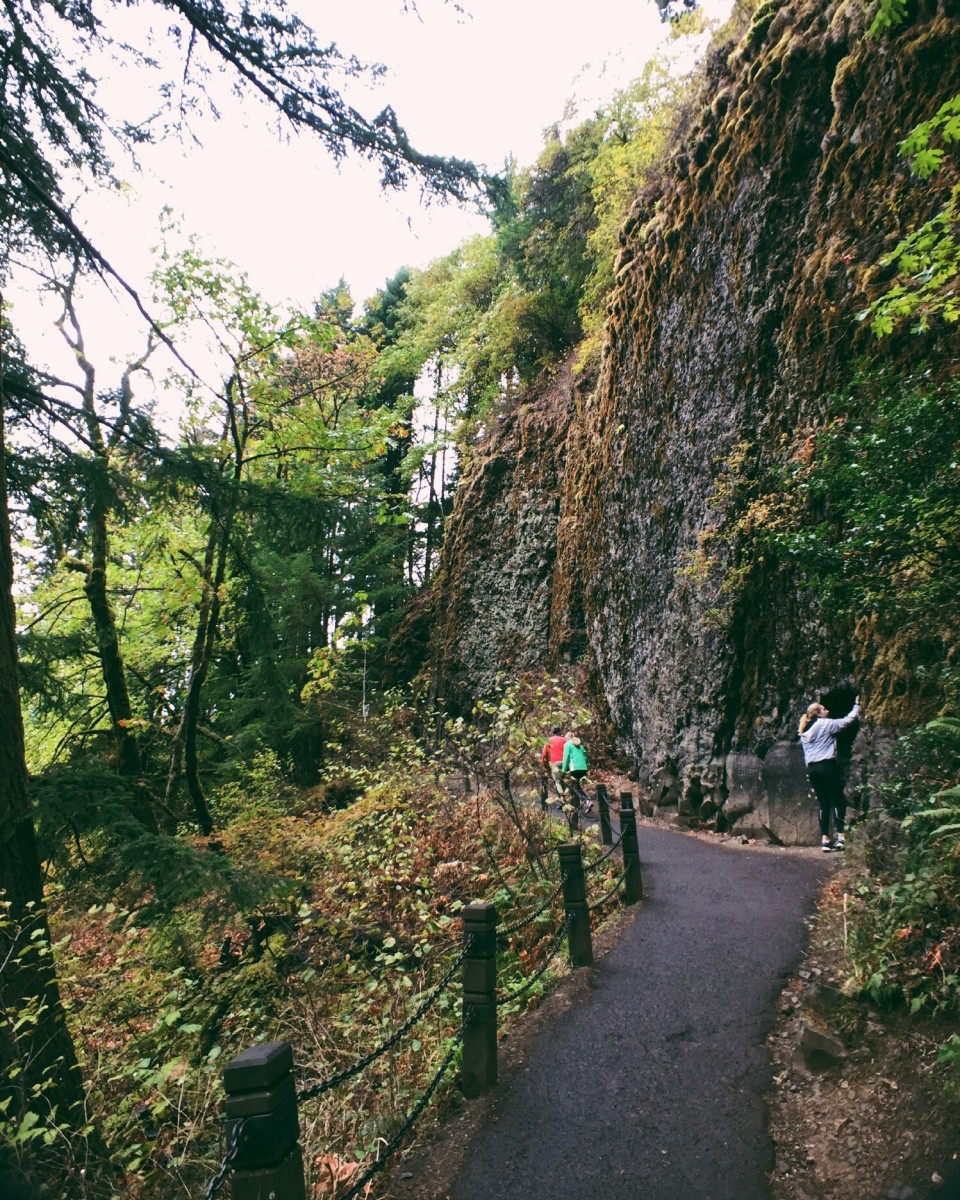 Overcast weather adds atmosphere to the Multnomah Falls hike
If you're going to walk to the waterfall, wear appropriate footwear. Waterfall spray and the wet Pacific Northwest climate mean that hough paved, the trail does have pools of water and puddles that are unavoidable.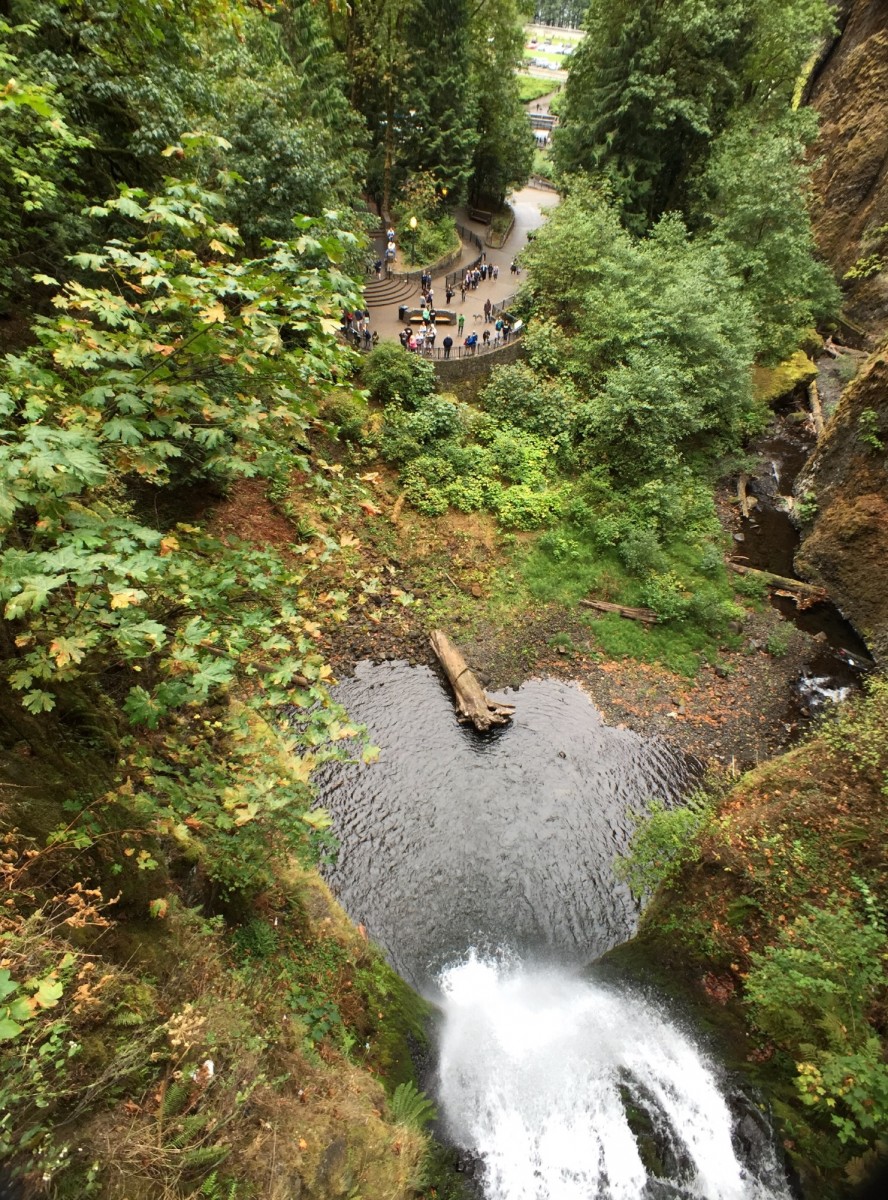 Reverse view of 69 foot drop of the second tier of Multnomah Falls from above Benson Bridge
The downside of being user friendly? Multnomah Falls is popular destination and often crowded. If you want to avoid the crowds, nearby Wahkeena Falls can be reached by foot and is significantly less popular than Multnomah Falls.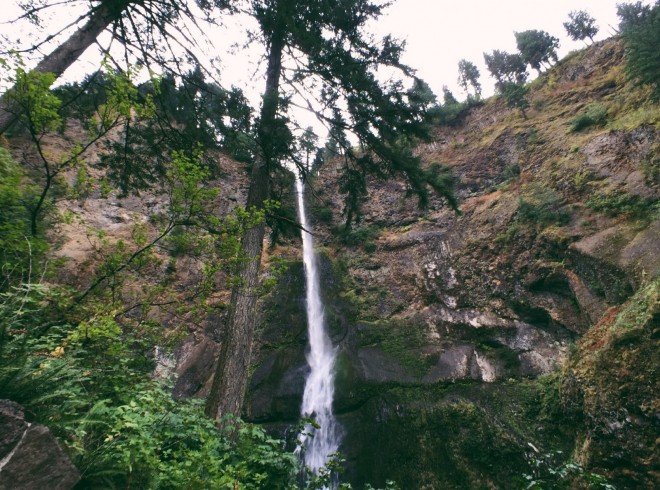 Looking up at the top tier of  Multnomah Falls
The Multnomah Falls Lodge has a visitors center, gift shop, and restaurant and is nestled at the base of the falls.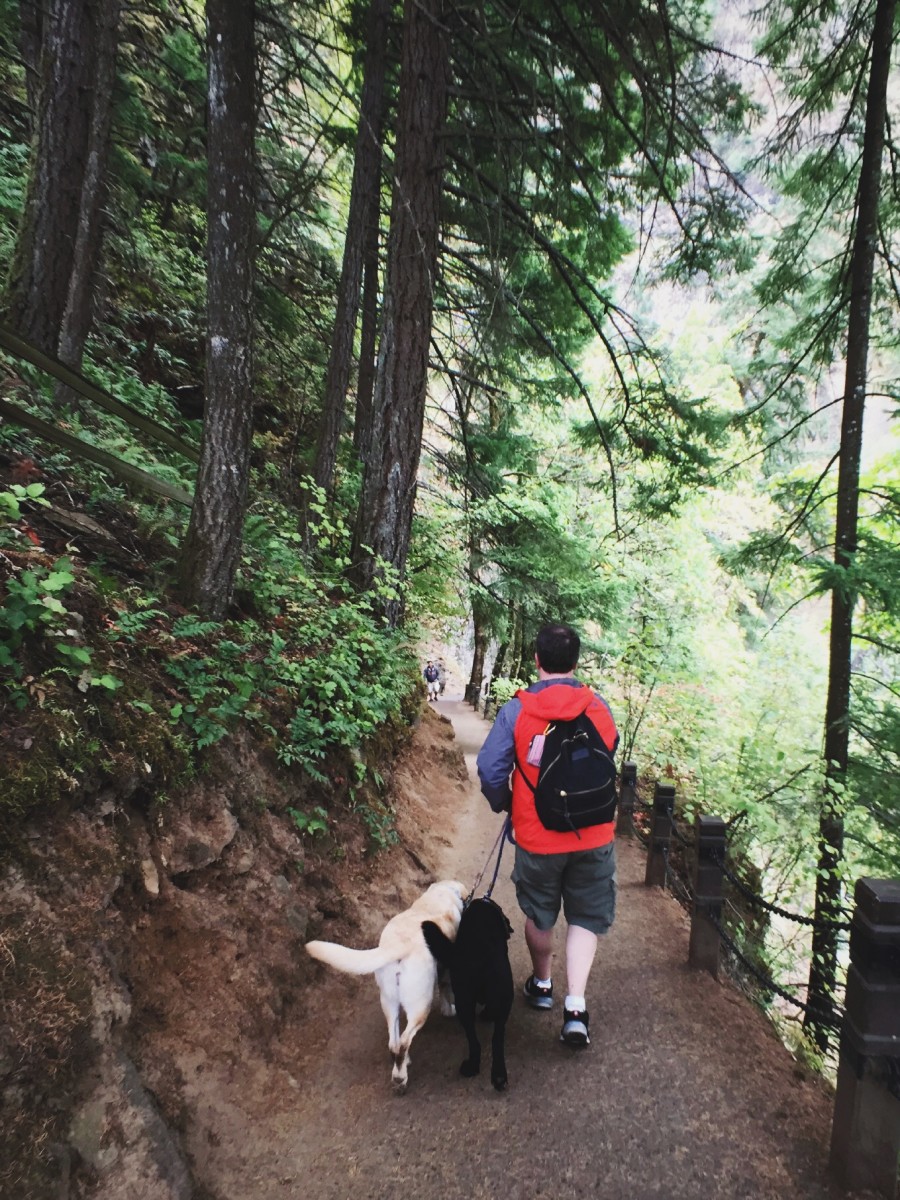 Scarlet and Zeppelin enjoyed exploring the trail to Multnomah Falls
The paved trails are also pet-friendly, so expect plenty of dogs to be enjoying the scenery as well. Dogs need to be kept on a leash at all times, but there was plenty to sniff and keep my two labs excited about on this nice day hike.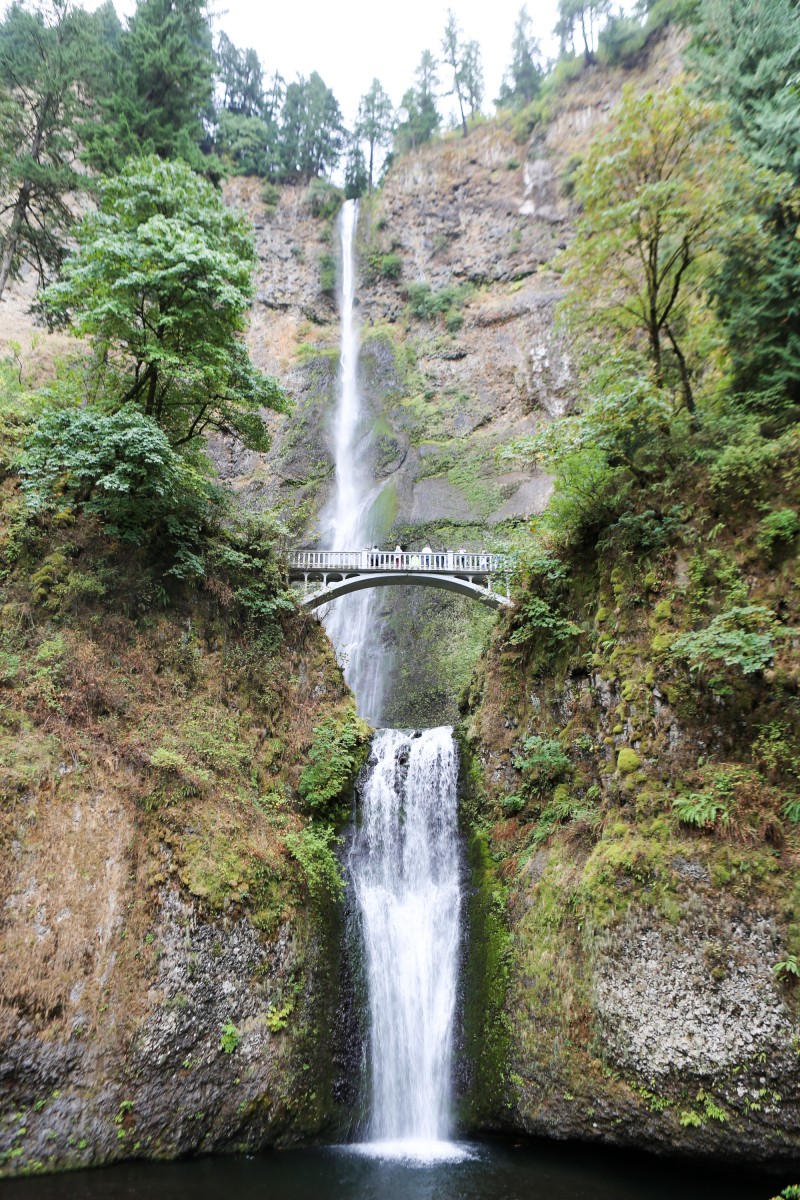 Benson Bridge over Multnomah Falls adds to the cliffside drama
If you're planning on photographing the waterfall, bring a wide angle lens. I shot mostly using the 24-70 mm Canon zoom as well as my iPhone. I also got a few good shots with my Fuji X-30.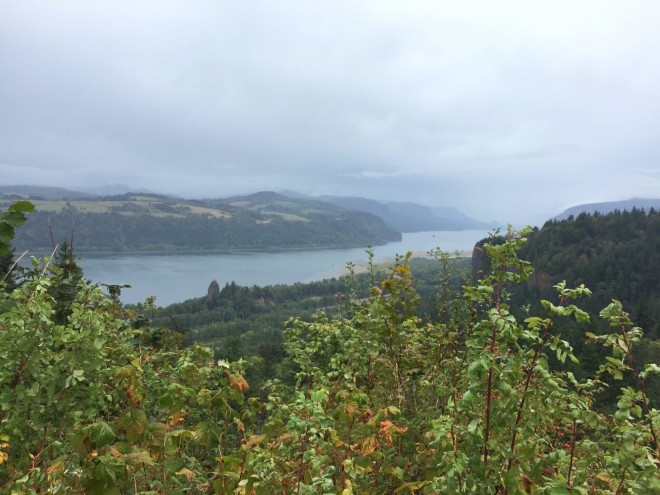 Misty morning scenery in the Columbia Gorge
I tried a few shots using my Moment Lens wide angle 18 mm lens attachment, but had uneven results due to vignetting. My fingers are crossed my replacement Moment Lens Case corrects this issue.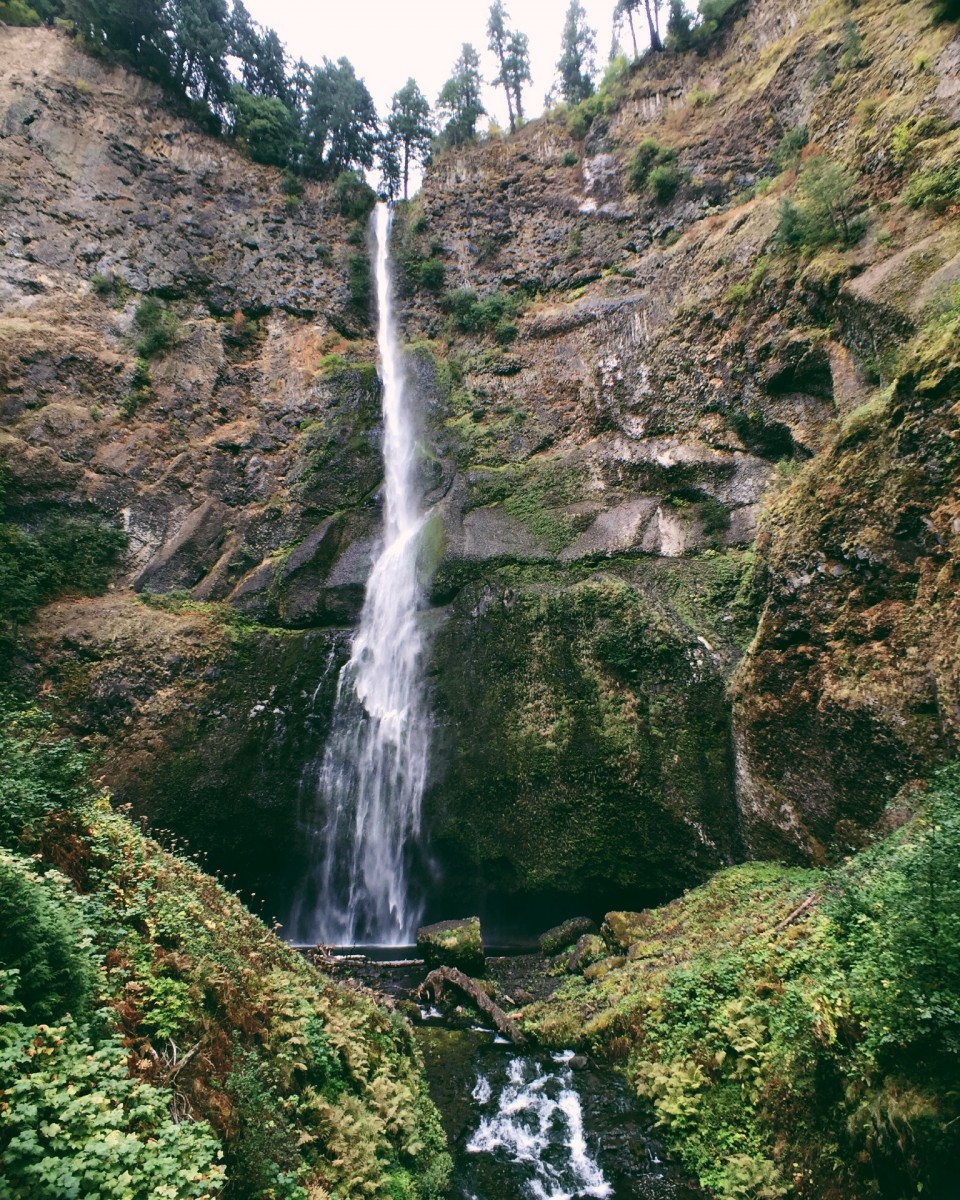 The view of the top tier of Multnomah Falls from above the Benson Bridge
I was wowed by Multnomah Falls. It's not as powerful as Igauzu Falls but it's steep drop and tree-lined cliffs are dramatic. Plus, it's close to Stumptown Coffee, vegan cheese, and and the cajun tots that seem to be on every menu in Portland. It was a nice place to get in a little sightseeing, morning hiking and get some good photos.
Happy hikers at dog-friendly Multnomah Falls.
Multnomah Falls Is easy to reach from Portland. Take I-84 eastbound for approximately 30 miles. Follow signs and take exit 31 (an unusual left-side exit ramp) off I-84 to a parking area. There is a path under the highway that leads to the falls viewing area. Lower trails are paved.