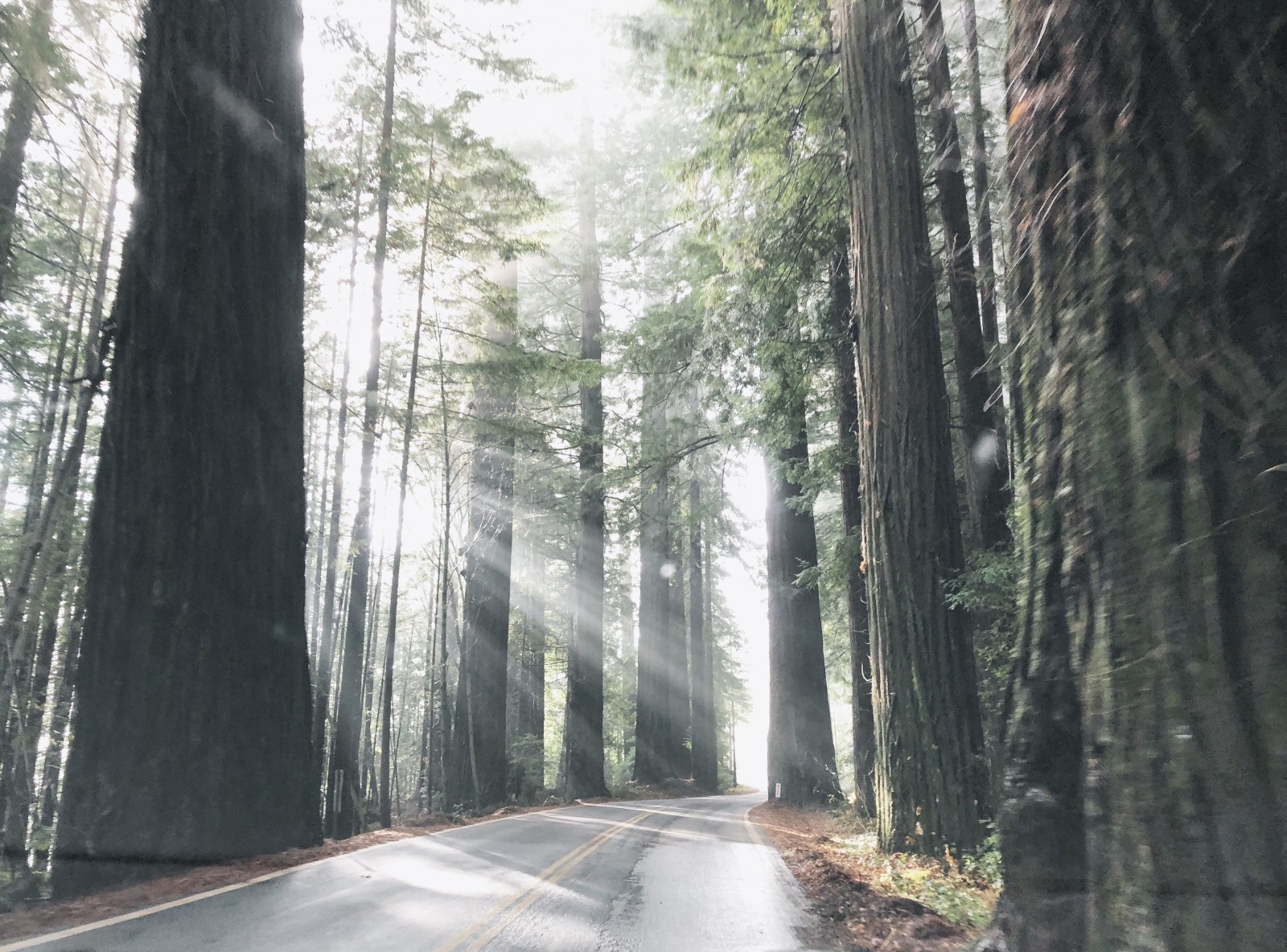 Light rays streaming through the Avenue of the Giants
Northern California has so much of the Golden State's beauty. There are stunning beaches as well as some of the most magnificent, mature and tallest coastal redwood trees in the world. If you're into natural beauty, and enjoy a good forest hike Redwood National Park is great place to spend a few days.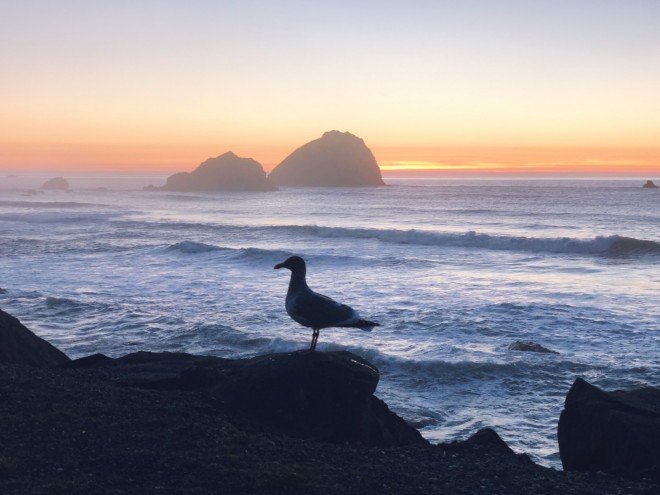 Sunset view in along the coast in the Del Norte section of Redwood National Park
And visiting in the winter means mild weather and virtually no crowds.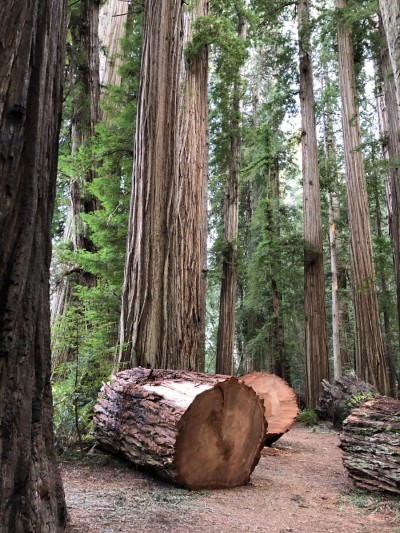 Even the stumps are impressive at Redwood National Park
The trees are so tall they are challenging to photograph!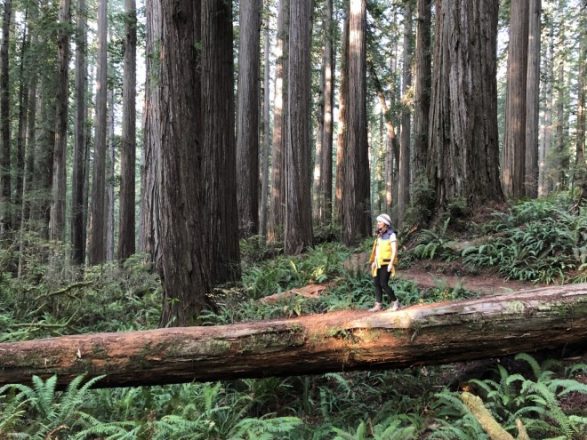 A fallen log the the Boy Scout Tree Trail 
Redwood National Park consists of three California state parks–  Del Norte Coast, Jedediah Smith, and Prairie Creek Redwoods State Parks. If you're visiting the area, it's also worth visiting The Avenue of the Giants, a scenic 31 mile drive through the old growth forest of  Humboldt Redwoods State Park off the 101 Freeway.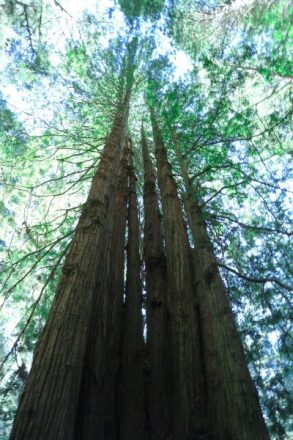 Looking up at some redwoods
There are a lot of great hikes in the area.  The easy 1. 4 mile Lady Bird Johnson Grove Nature Loop hike  is relatively flat but a nice place to start and gives you a sense of the park. My favorite hike was the moderately difficult 2.8mile Boy Scout Tree Trail Hike, where we only passed one other pair of hikers in early December.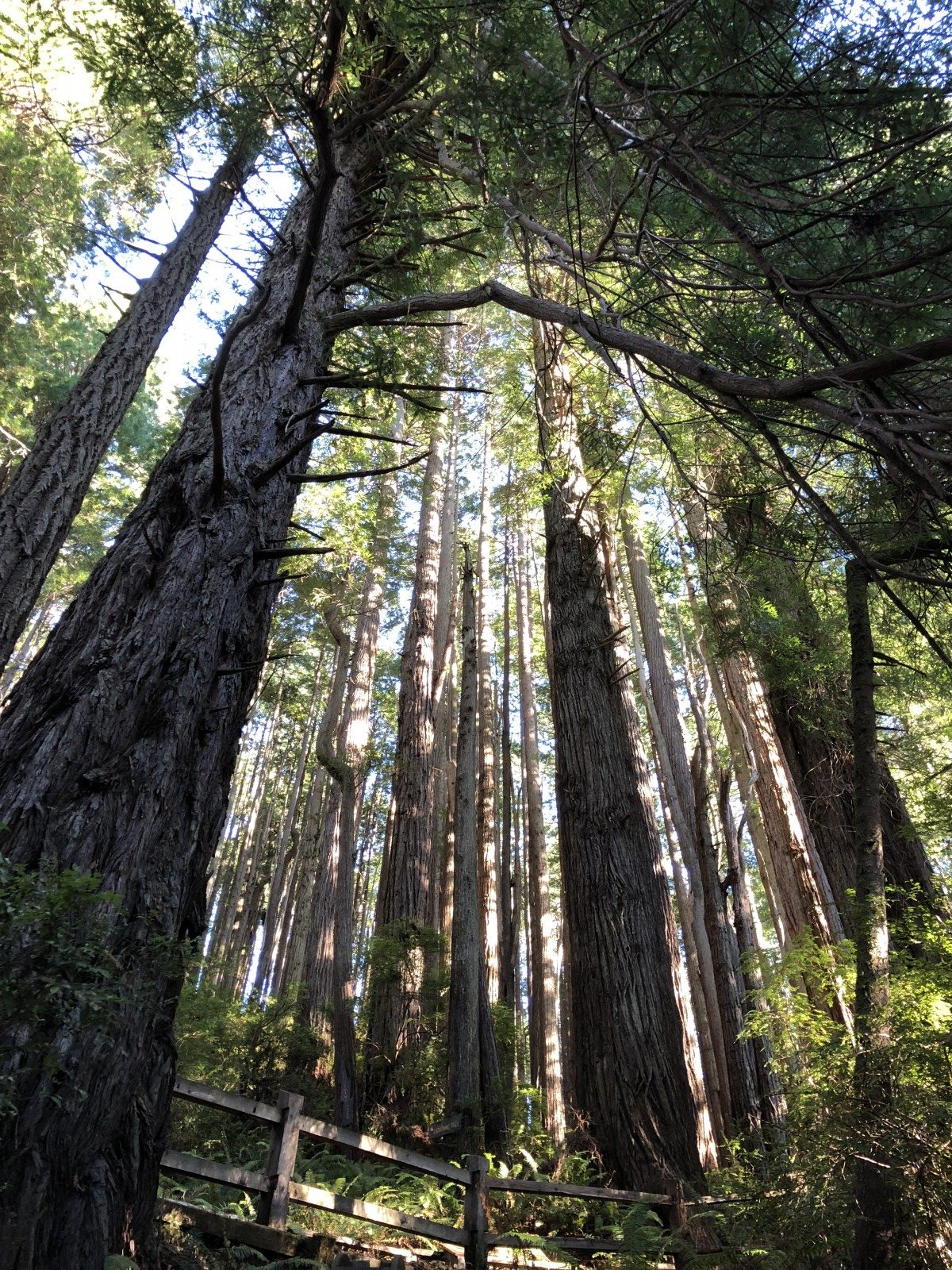 Dwarfed by trees
We flew into the Arcata Eureka airport (ACV) in Humboldt County, rented an SUV and drove up the coast to the Jedediah Smith Information Center to plan our days. SUVs are recommended as not all the roads in the parks are paved.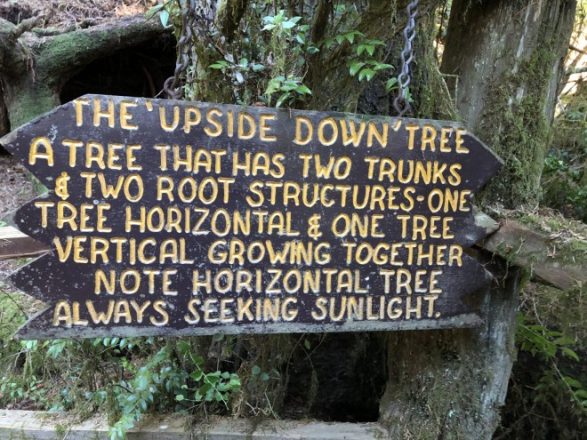 Trees of Mystery
Forest hikes aren't all Redwood National Park has to offer. The Del Norte section of the park includes some spectacular west coast scenery, sandy and almost empty beaches and fabulous moody sunsets. I visited Redwood National Park with my friend Zan in December and enjoyed the area's extremely chill vibe.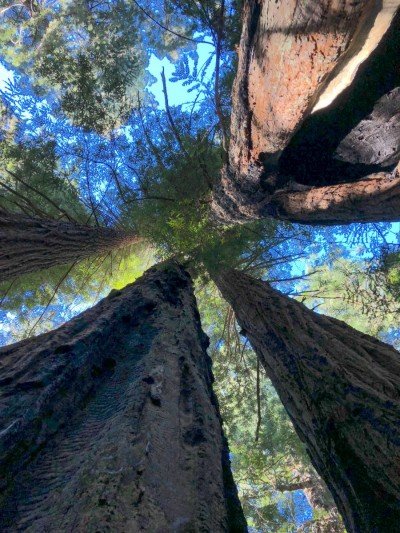 Looking up the trunks of giant redwoods
In addition to the Redwood Coast's National Park, there are some fun other tourist attractions including the Trees of Mystery in Klamath.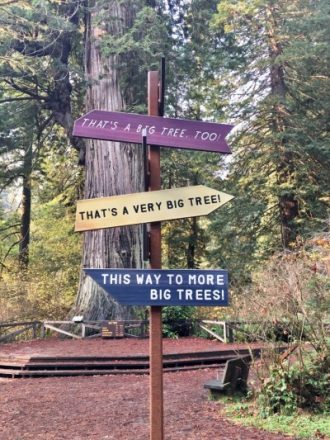 A humorous sign on the Redwood Coast
If you're planning a visit, Crescent City can make a great base to explore the northern parts of the park. It's also a good place to grab a bite to eat.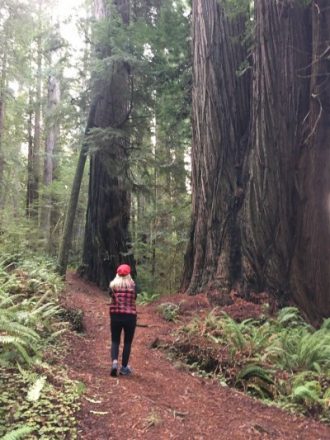 Hiking the Boy Scout Tree Trail (photo credit: Zan Aufderheide)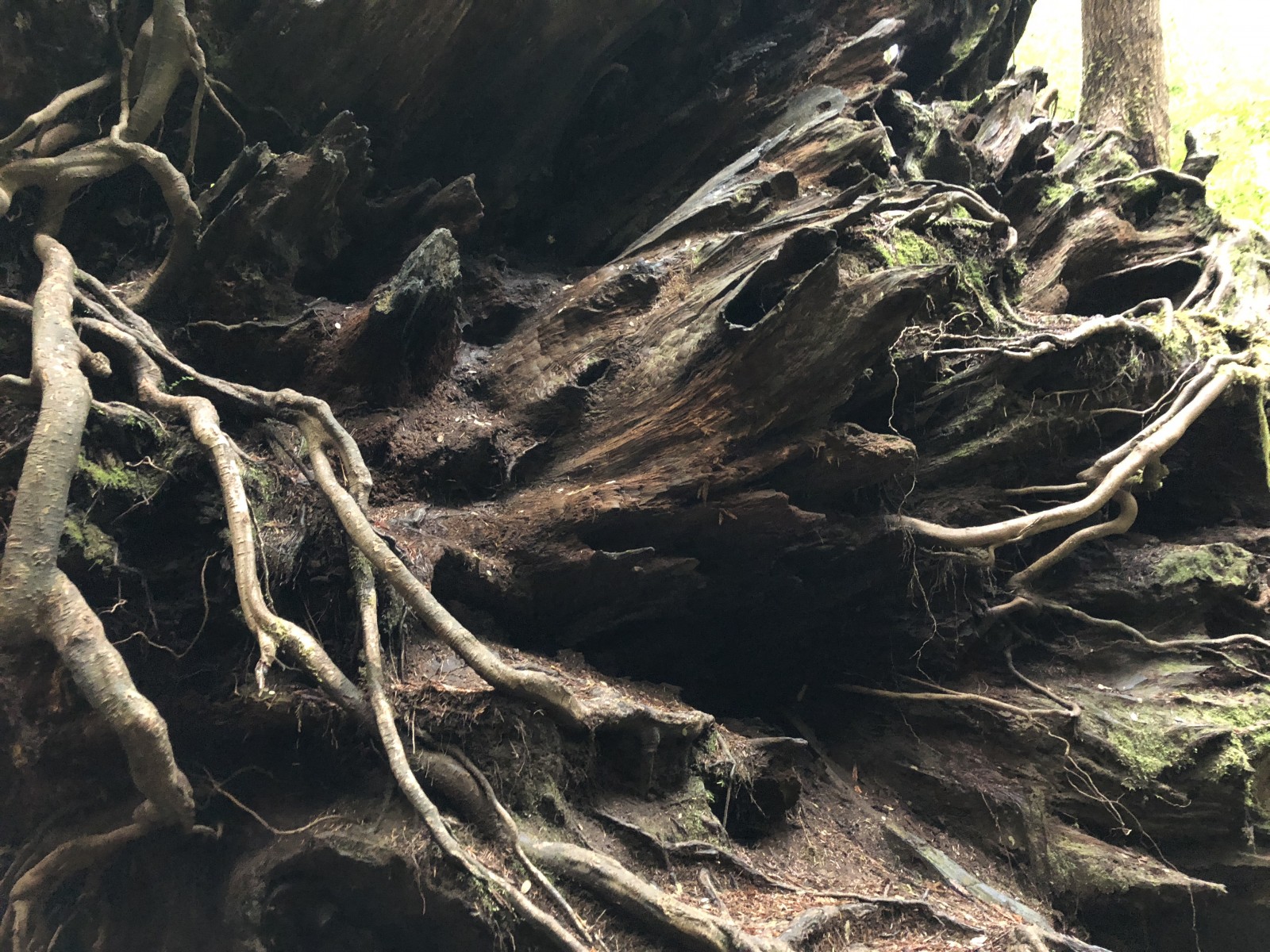 Giant Redwoods have shallow roots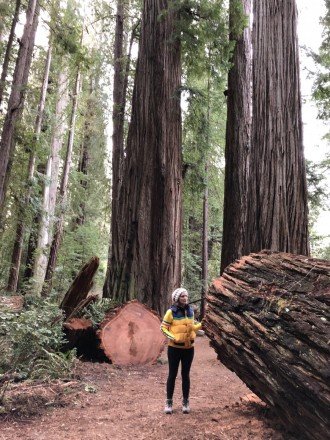 Zan is little compared to the giant sequoia tree stumps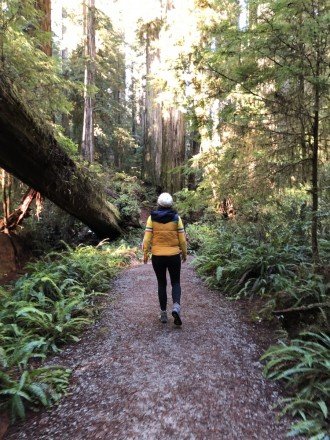 Pine needles make the trails springy 
45% of all remaining Coast redwoods (Sequoia sempervirens) are in the area that stretches through Humboldt and Del Norte counties.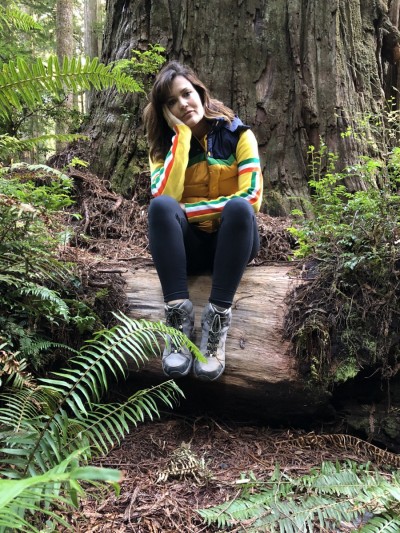 A quiet moment on the Boy Scout Tree Trail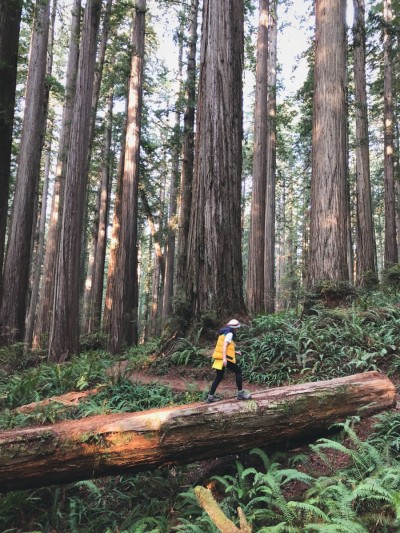 Zan enjoying the pleasant climate in the Jedediah Smith section of the park
Roosevelt elk and sea lions can also be found in the park.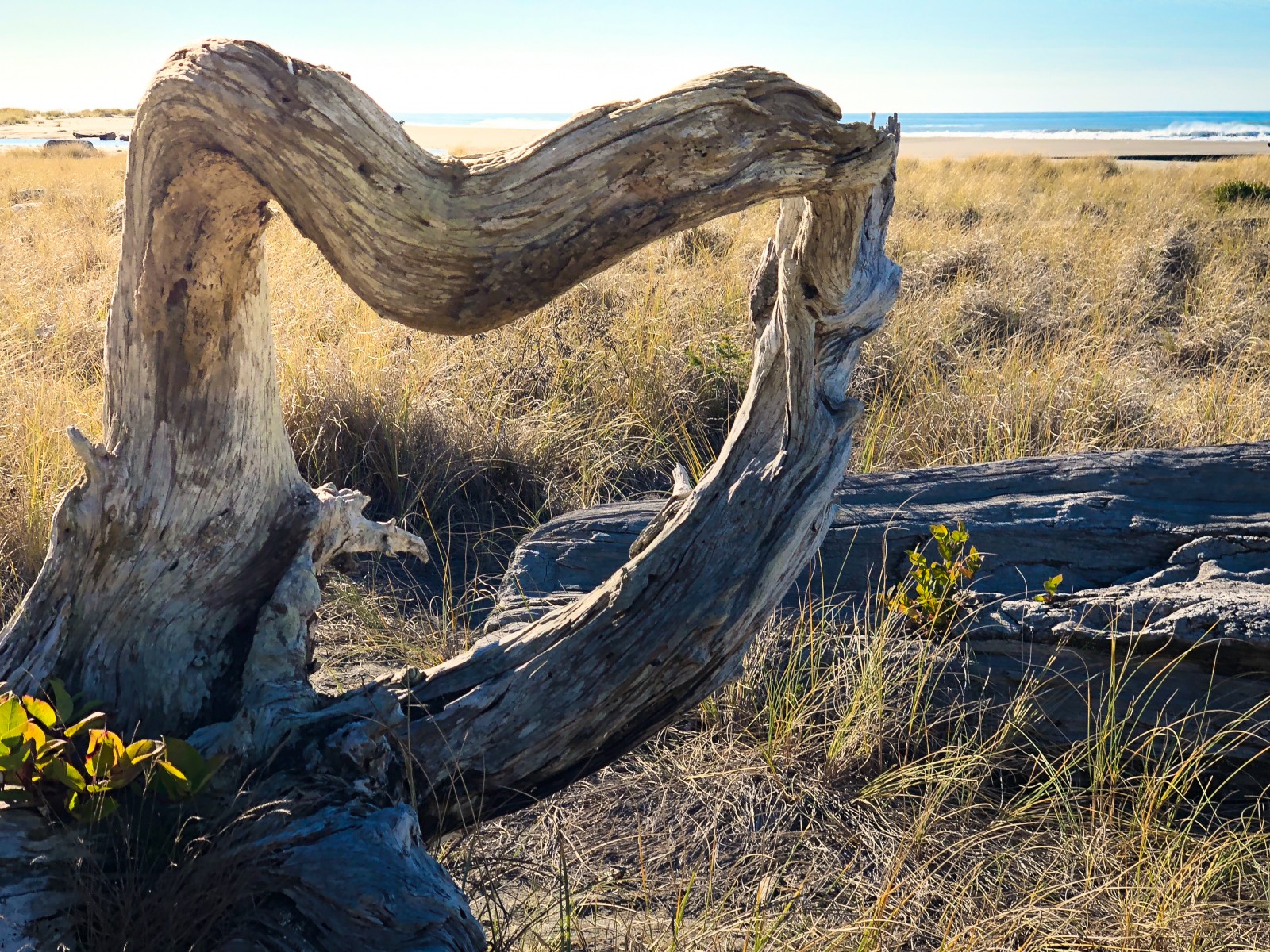 Heart shaped stump in Prarie Creek Redwoods state Park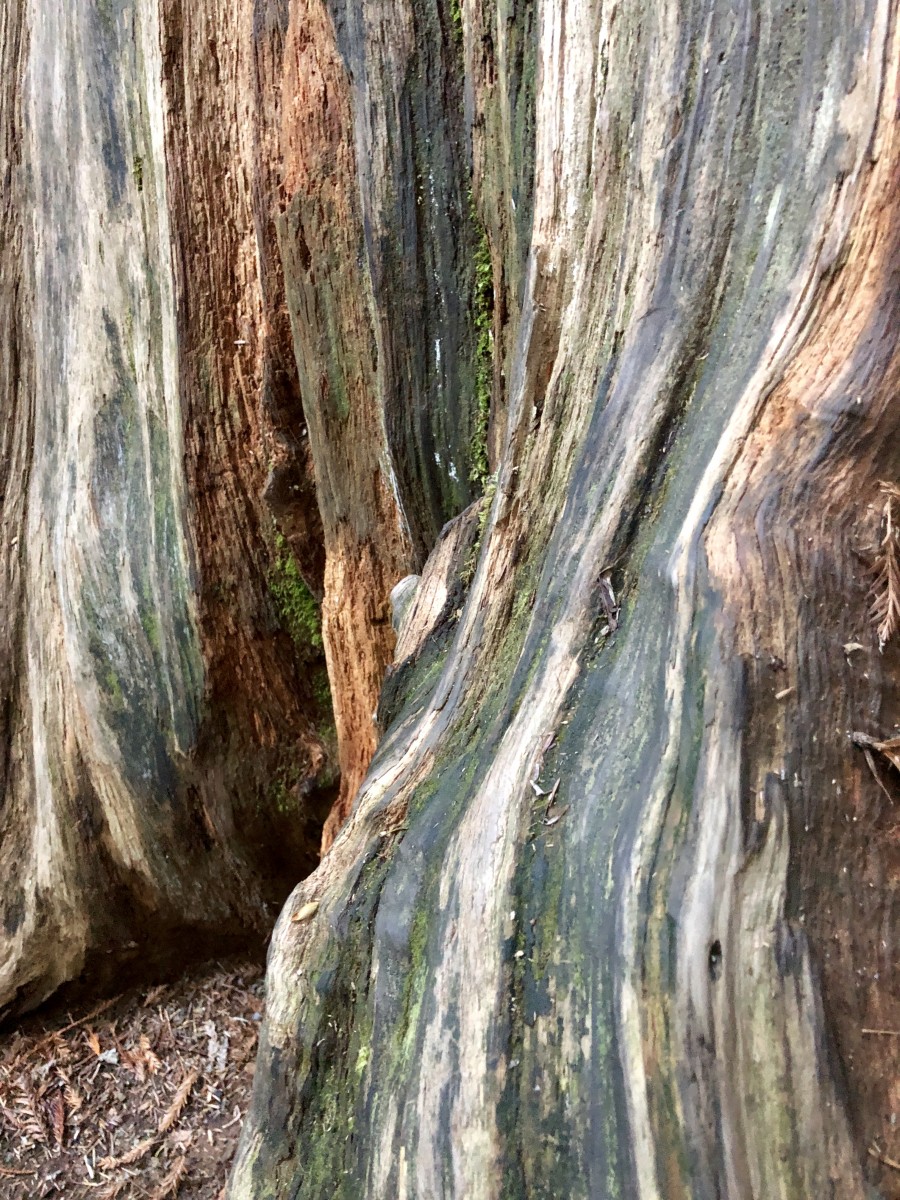 Moss on the trunk of a giant redwood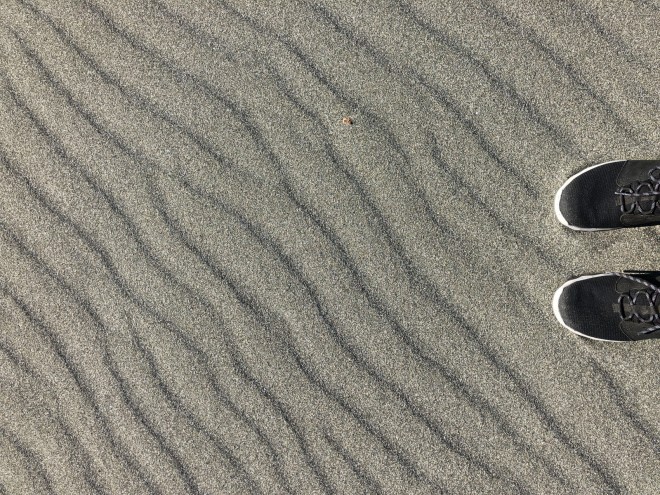 Enjoying the beach in Redwood National Park
If you want to #findyourpark in Northern California, check out Redwood National Park.
Del Norte Coast Redwoods State Park
Jedediah Smith Redwoods State Park
Prairie Creek Redwoods State Park
and don't miss the scenic Avenue of the Giants drive through  Humboldt Redwoods State Park
1111 Second Street, Crescent City, Calif. (Corner of 2nd and K Streets)
Hours of Operation.
Summer: Open daily, 9 am to 5 pm.
Winter: Open 9am to 4pm. Closed Tuesday and Wednesday.
Closed: New Years day, Thanksgiving Day, and Christmas Day.
Phone707-465-7306.
Jedediah Smith Visitor's Center
US Highway 199 at Hiouchi, Calif.
Hours of Operation
Summer: Open daily, 9 am to 5 pm
Winter: Subject to staffing.
Phone 707-458-3496.