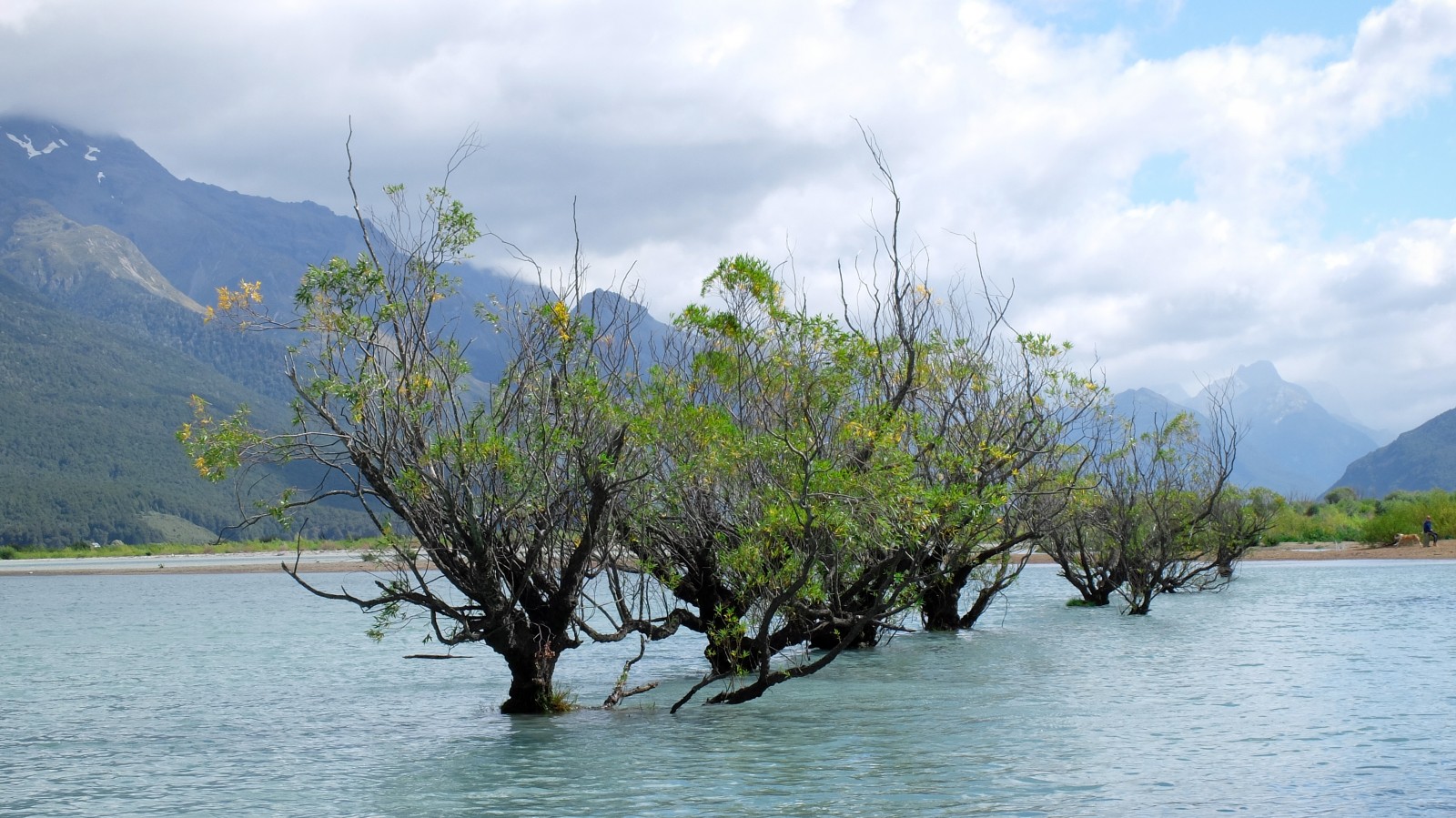 Trees in Lake Wakatipu, Glenorchy New Zealand
If one of your travel goals it to take better pictures, I highly recommend taking a photo tour with a local photographer whatever your destination. I booked a photo tour of Queenstown on my recent trip to New Zealand's South Island with local photographer, Laurence Belcher, of Paradise Pictures.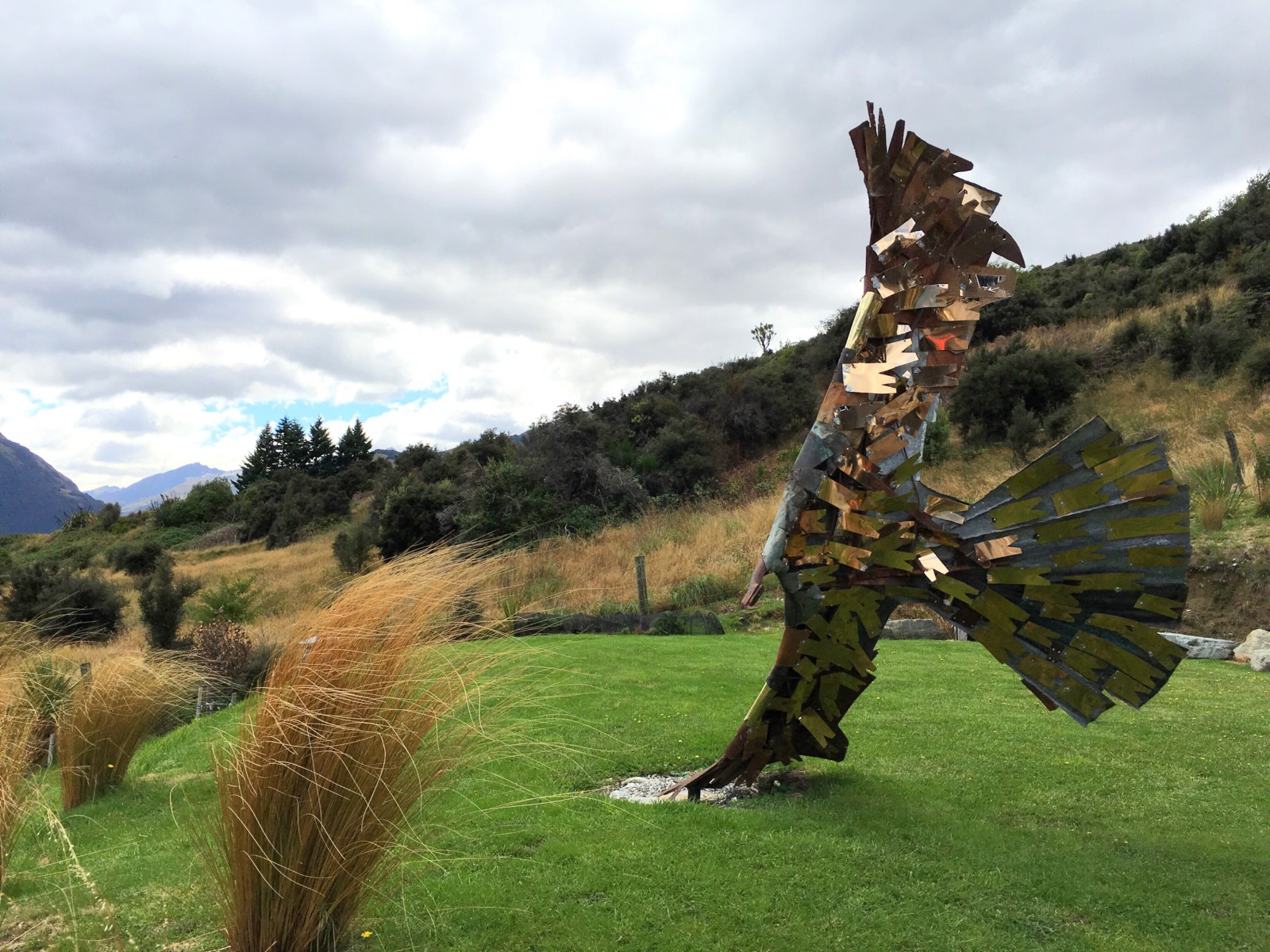 Sculpture by a local artist in Glenorcy, New Zealand
Laurence lives in Glenorchy and is a really cool Kiwi who knows New Zealand's South Island exceptionally well. He enjoys showing visitors the local area and the people. Laurence has even published a gorgeous photo book of the area called Views From the Head of the Lake.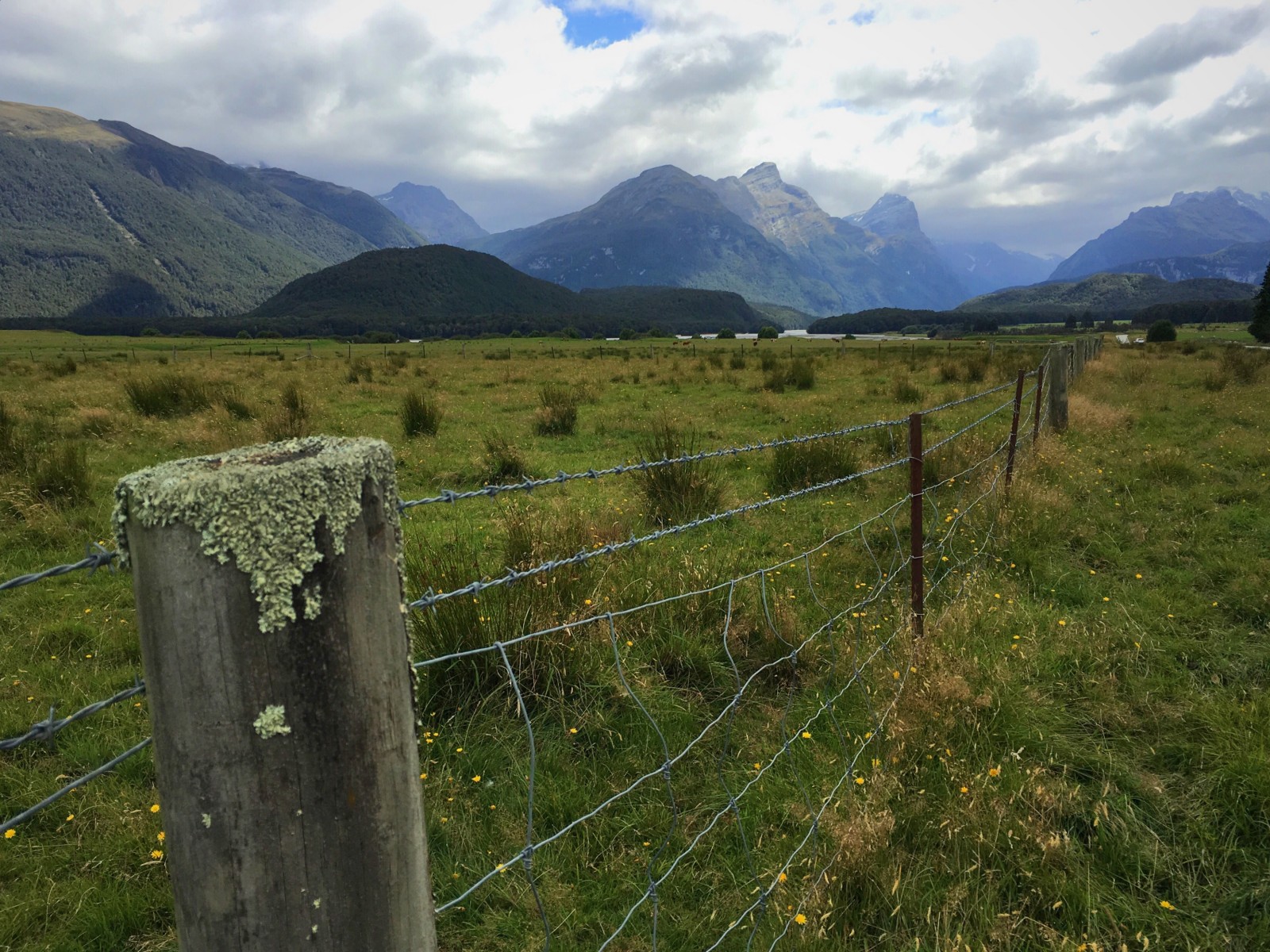 A moss covered fence post in Glenorchy
Laurence worked for years in the hospitality business and is a great local source for wisdom and insight. He's also got a traveler's wanderlust and spirit– he often explores the country in a camper van with his wife. Travelers always make the best tour guides. They aren't as focused on landmarks as they are on sharing the spirit of a place.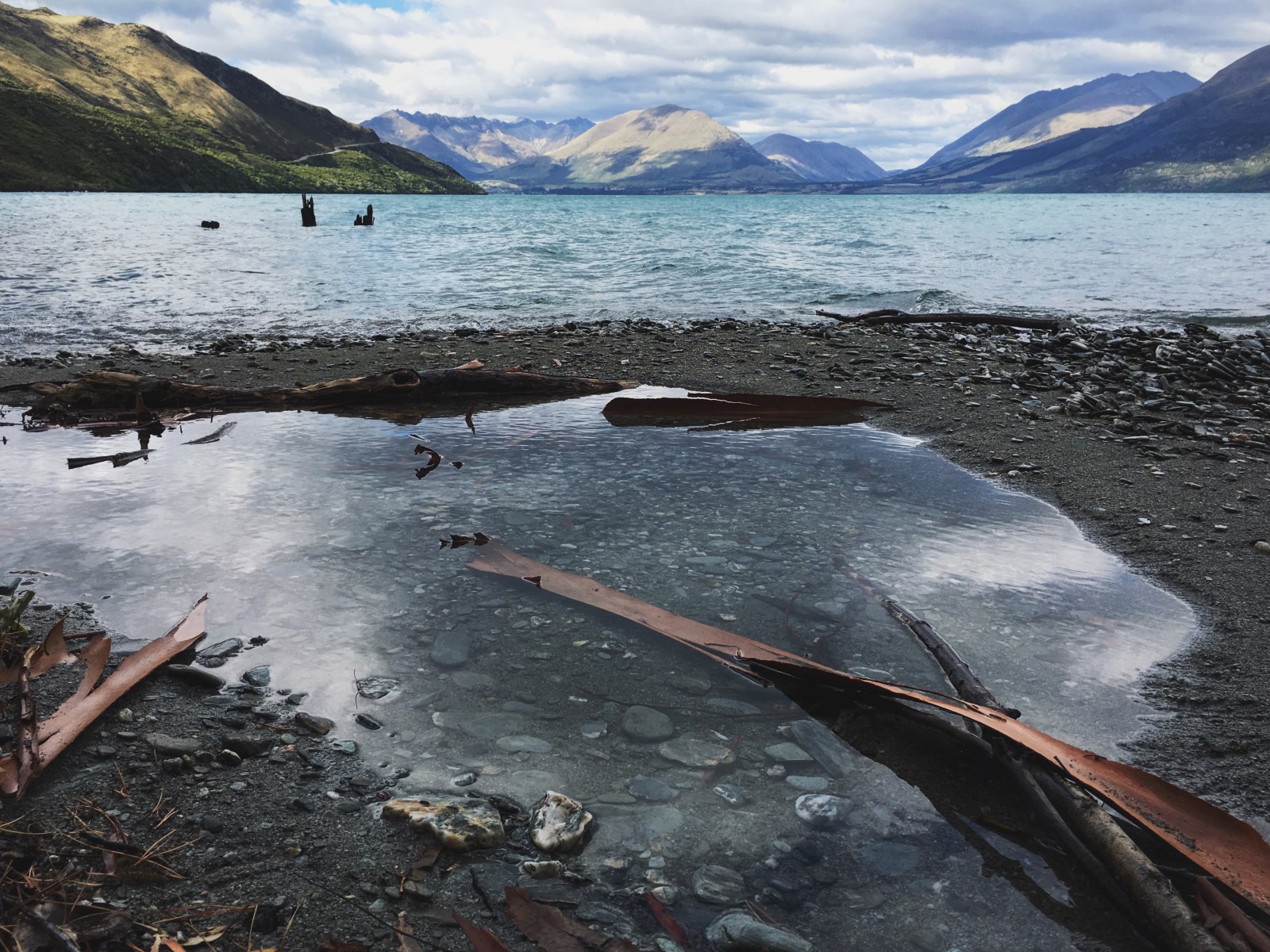 A view of the Dart river in Glenorchy
Photographers are generally a cool lot, and Laurence is happy to give you as much or as little help as you need with your camera. Shooting with other photographers, especially those who are really strong in an area where you could use some help, is a really good way to up your photo game. I have been trying to up my landscape game and Laurence is a master of landscapes.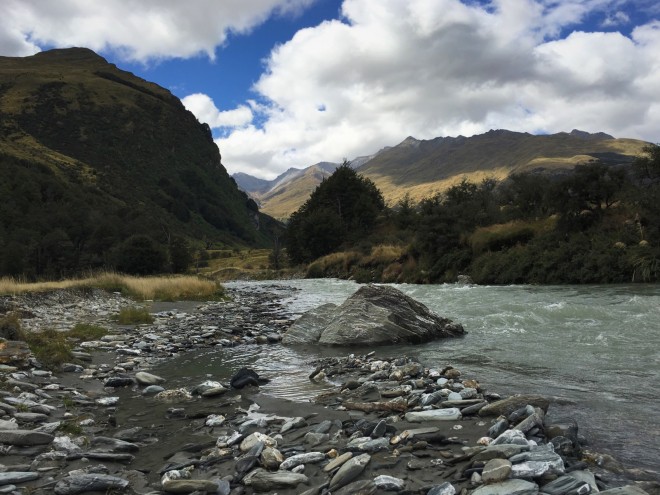 Clouds and the Dart river
Laurence gave me some great tips for composing better landscapes. He also pushed me to try new things, like balancing my DSLR on my hand a low angles for more dynamic shots. It's a technique I have not yet perfected but have continued to experiment with since my photo tour was over.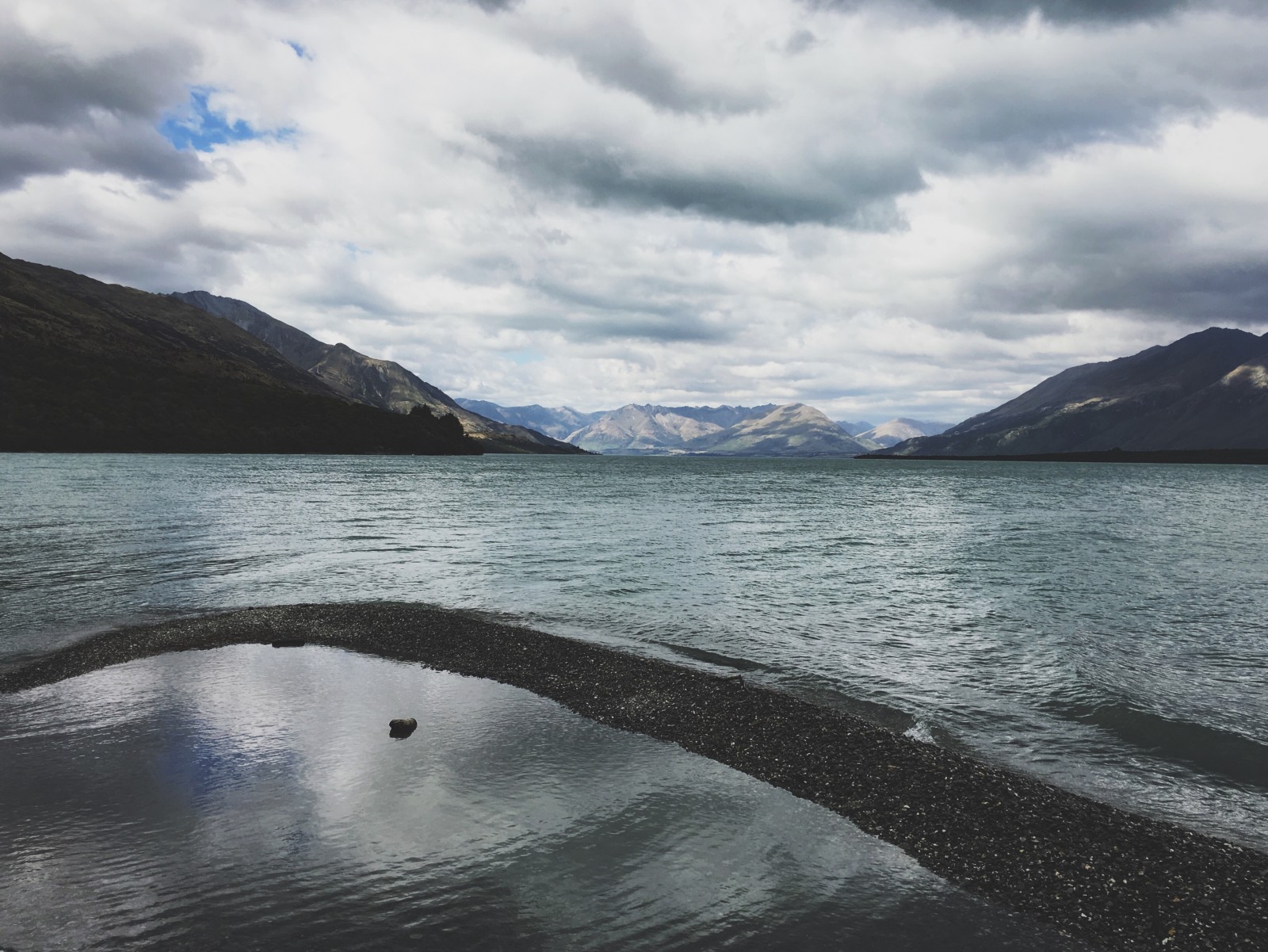 Lake Wakatipu does not have a bad angle
My Canon DSLR got damaged during my trip and Laurence went out of his way to try and help me fix the issue. That was beyond the call of duty of a guide and very much appreciated. It was a good reminder to always have a backup camera (I had a Fuji and my iPhone 6s).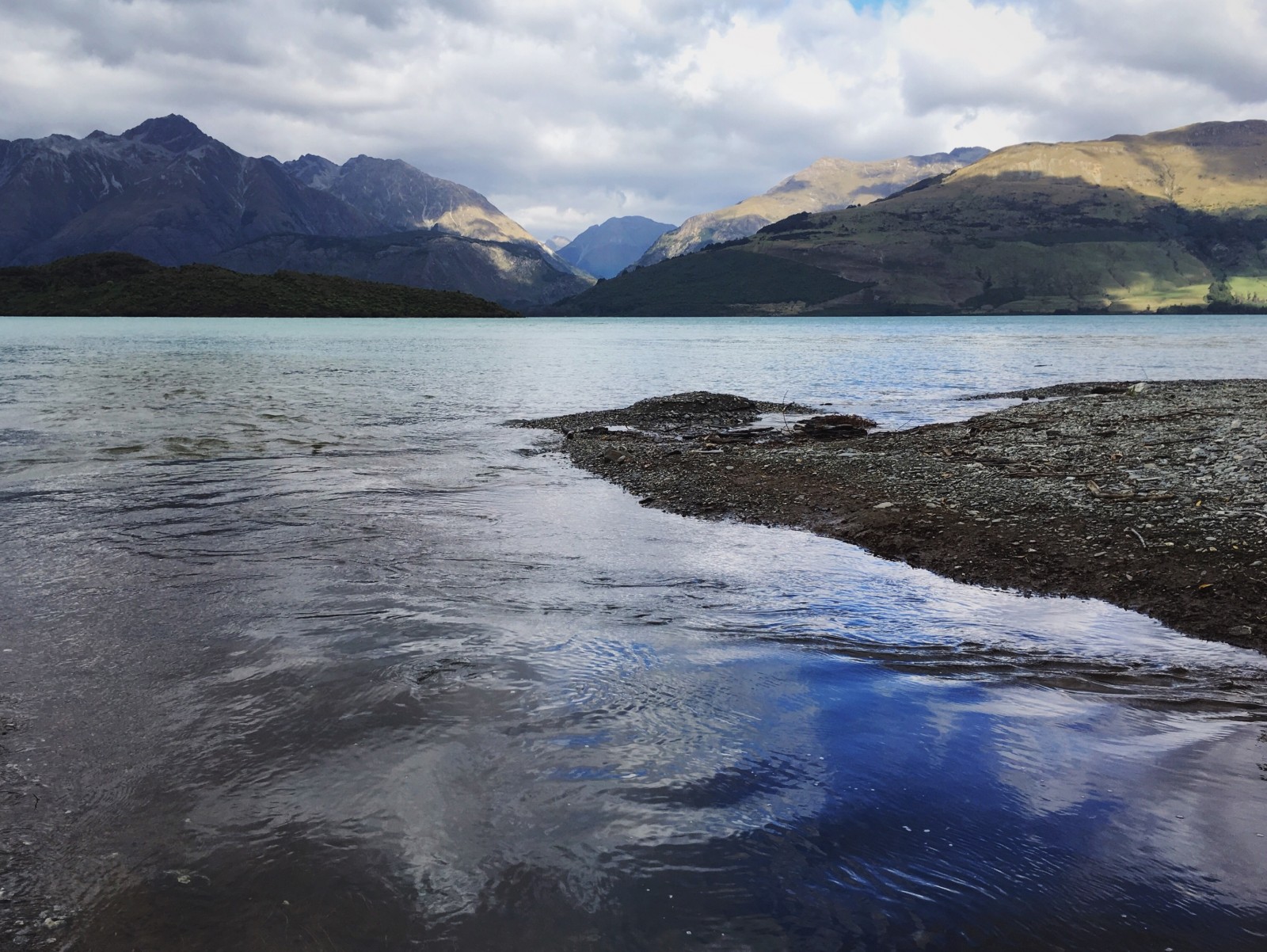 Colors and clouds on Lake Wakatipu
Local photographers know the best spots for pictures and also can give you wisdom and insight you might not get from a historical or more traditional travel guide. Laurence showed me Mrs. Woolly's General Store, which was a gem of a find. Mrs. Woolly's has interesting local products as well as delicious coffee. Laurence is a foodie and also had great restaurant tips. He was the one that suggested we take a scenic flight to Milford Sound with Heli Glenorchy.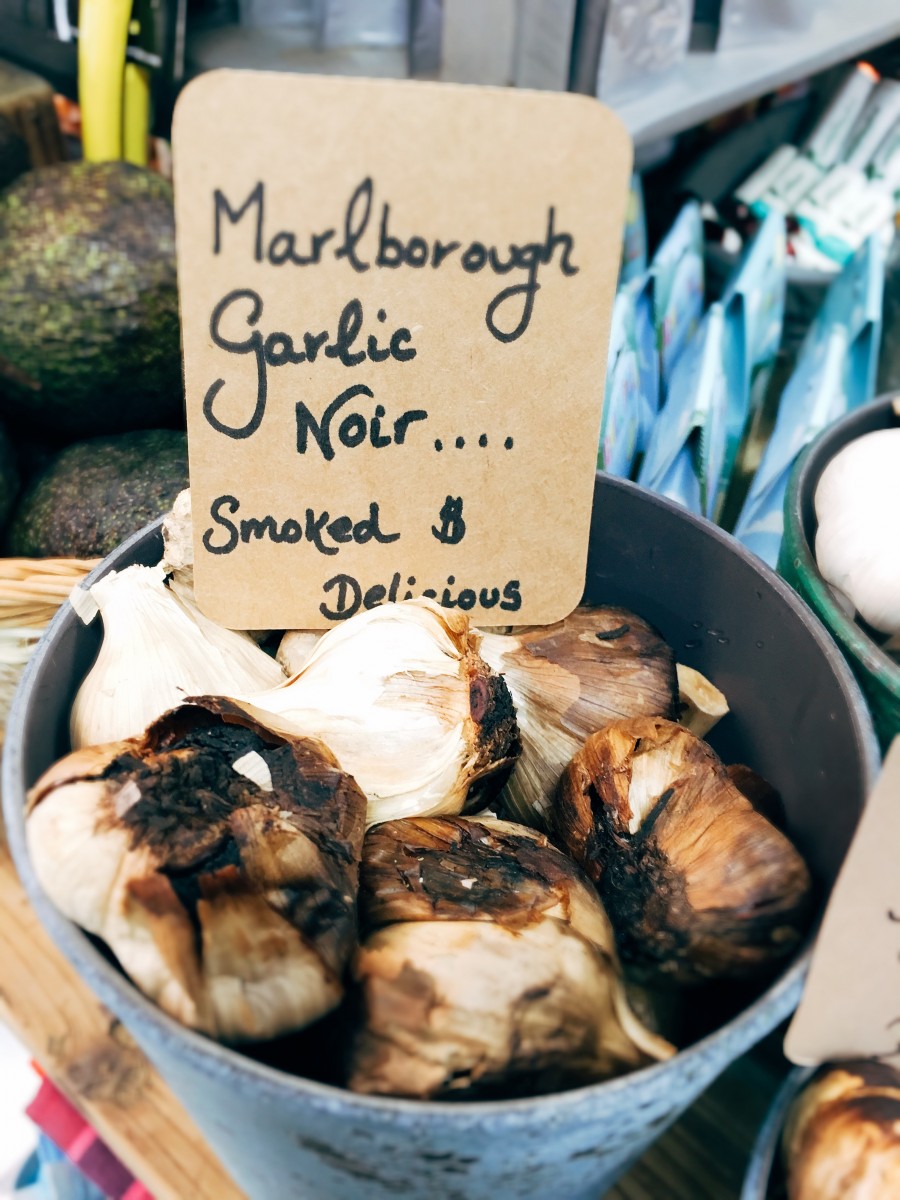 I photographed this smoked garlic using the Foodie app
If you're headed to New Zealand's South Island and want to up your photography game, I highly recommend giving Laurence a call and arranging a photo tour. My husband, who has never taken a photography class, enjoyed the day as much as I did.
Laurence Belcher
Phone: +64 3 409 0998 Mobile: +64 21 685 552
Freephone: 0800 2 FOCUS
Email: hello@paradisepictures.co.nz
Address: PO BOX 1980, Queenstown, NZ