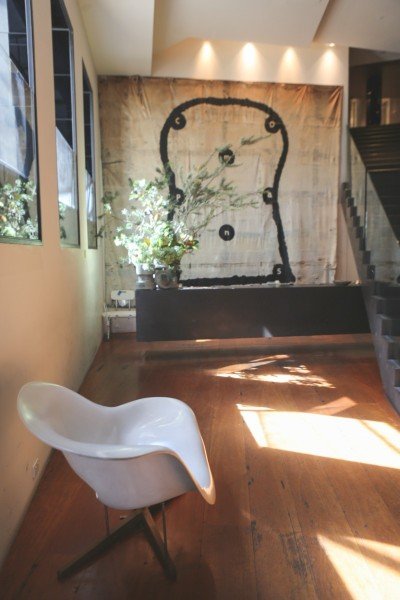 The sunny reception area at the Prince
I first stayed at The Prince Hotel on a trip to Melbourne over a decade ago. I immediately fell in love both the Aussie chic boutique property and the St. Kilda neighborhood.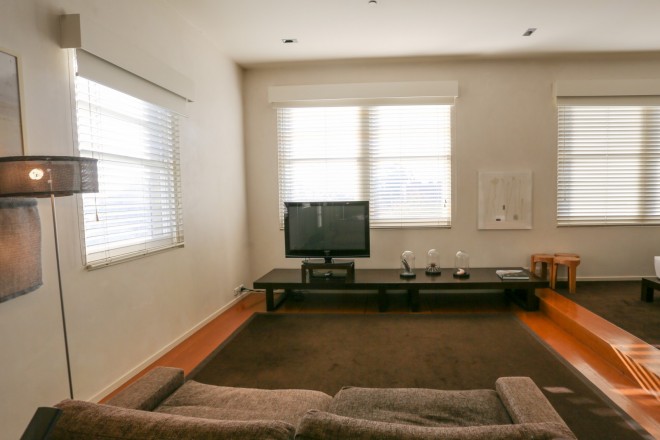 The living room of the Prince Premier Suite
But boutique hotels age in dog years– and a lot can change (or needs to change) over the years. While I still adore the property, and particularly the it's pleasant staff, the hotel is really in need of a makeover. Design details which seemed so innovative when the hotel opened now feel stale.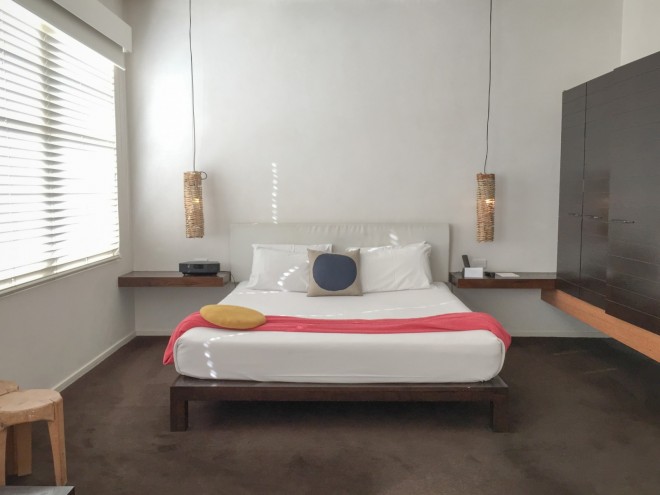 The bedroom area of the Prince's Premier Suite
My room- the Prince Premier Suite- was well maintained and still had a great bathroom with a fabulous free-standing tub and gorgeous light. The balcony off the bathroom felt a tad neglected and in need of some "freshening up." The carpet in the hallways is visibly showing the wear and tear. The bright pink chair in the hallway, which once seemed like a bright and bold choice, made me think, "Wow. You're still here."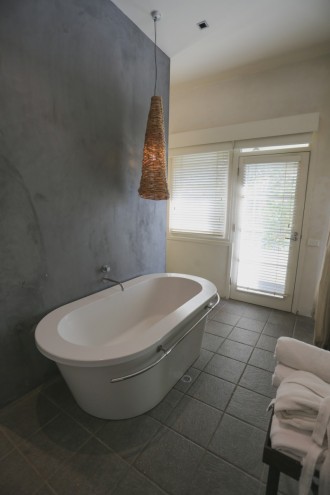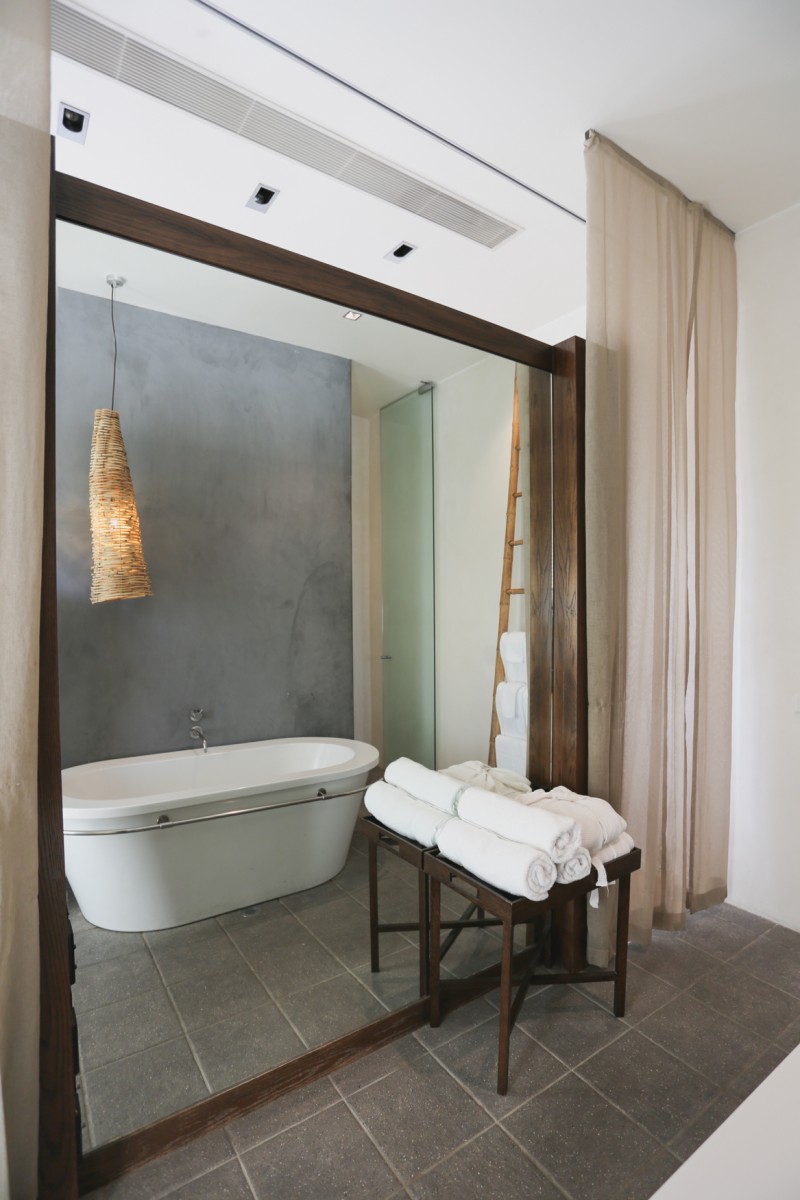 Left: The large soaking tub and Right: natural light fills the contemporary bathroom
The light-filled bathroom with it's huge soaking tub was my favorite feature of my suite at the Prince. It's definitely stood the test of time and provides enough space and light for a couple to share, although the sink and shower area are a bit cramped in comparison.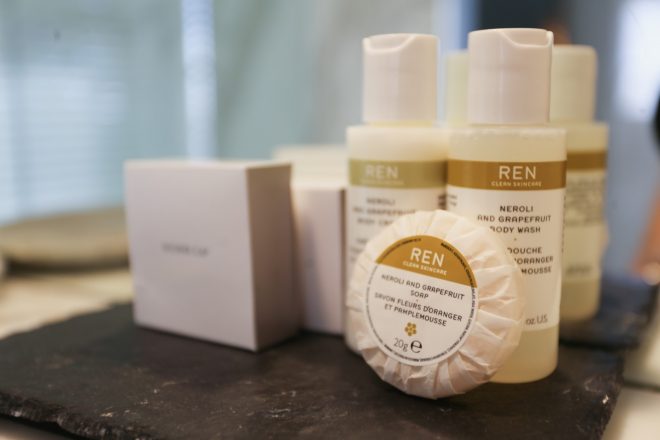 REN amenities in the bathroom
One of the hotel's best features is it's Aurora Spa, which I did not have a chance to visit this trip. The Prince also has a great dining option, Circa. The public spaces are beautifully maintained and breakfast was delicious and included in my room rate.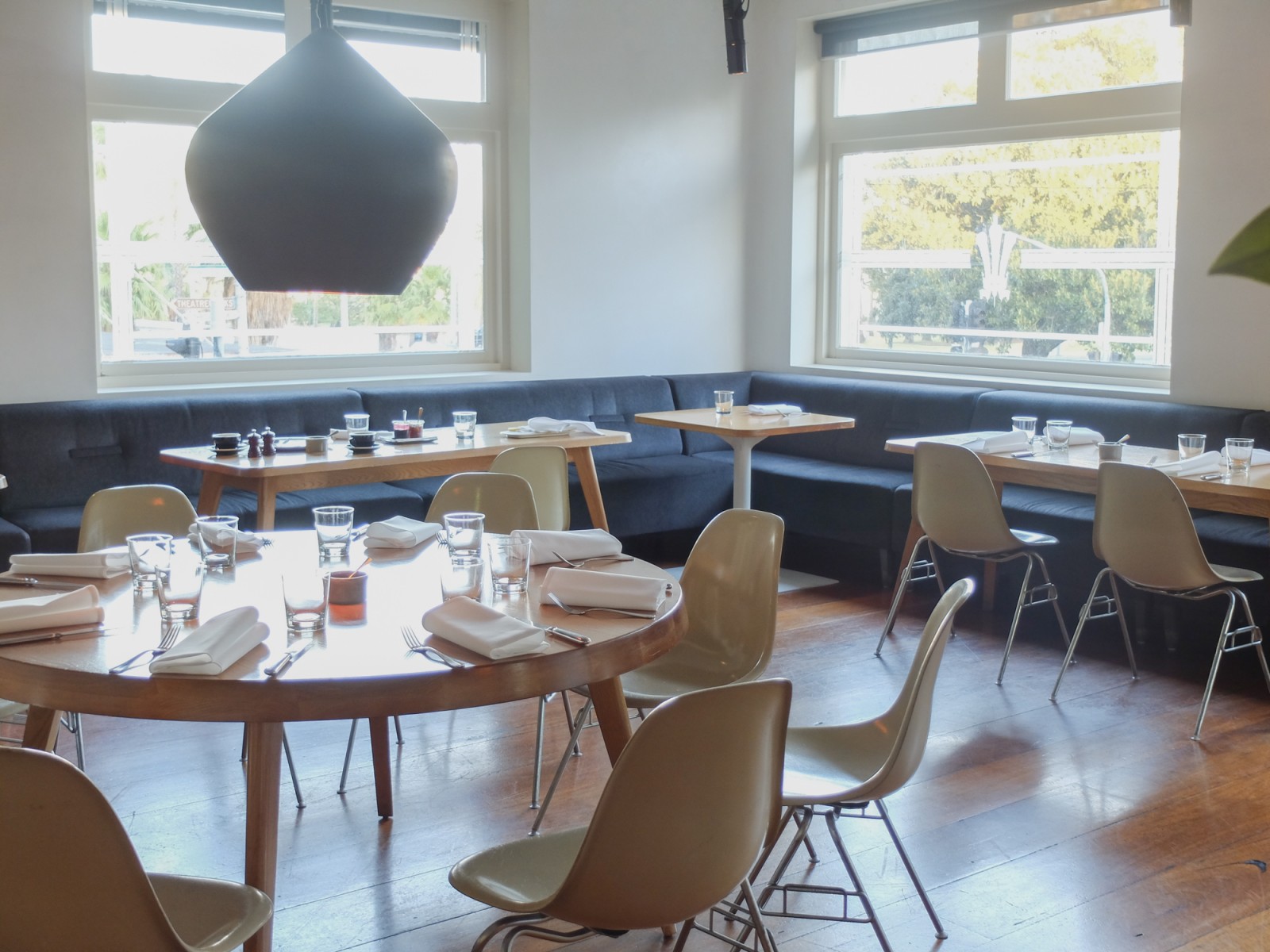 The breakfast room at The Prince
One of the hotel's prime features is it's location, just above St. Kilda's gay friendly Prince of Wales Public Bar (this means both Kylie and Danni Minogue are in heavy rotation when the jukebox is working). The Prince of Wales also has a Bandroom which is staple of Melbourne's music scene featuring both local acts and international ones– Michael Franti and Spearhead played here earlier this month.
I still love the Prince and recommend it for those who want a pleasant place to stay in the area. But boutique hotel connoisseurs won't find anything edgy or innovative here.
2 Acland Street, St Kilda
Melbourne, Australia
thedesk@theprince.com.au
+61 (0) 3 9536 1111
Rates start at $133 USD