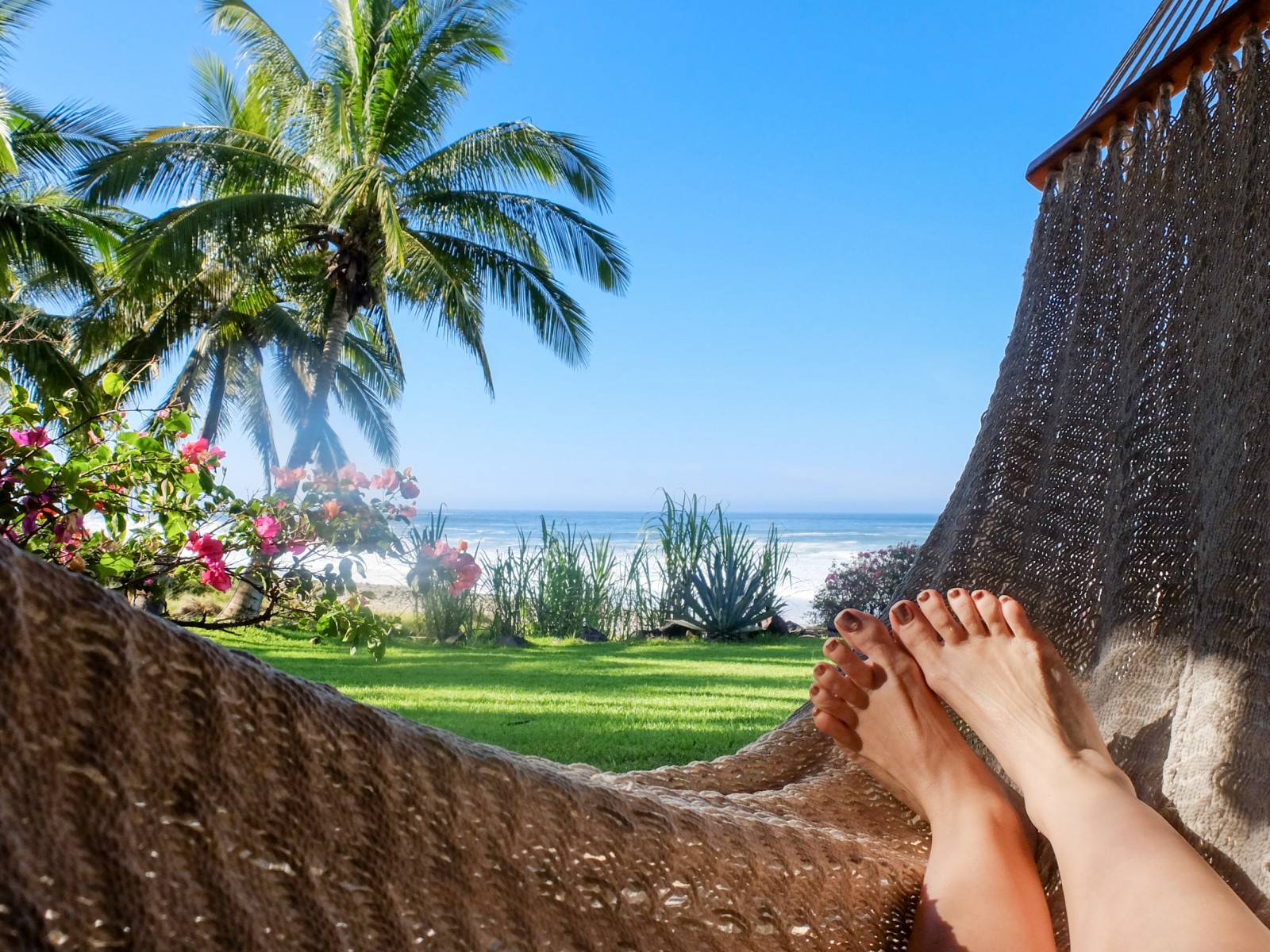 My favorite hammock at Las Alamandas
I recently visited Mexico's Costalgre for the first time, spending a few nights at Las Alamandas resort. Located about About 120 km south of Puerto Vallarta, getting to the resort takes more than 2 1/2 hours along a long, winding, and frequently bumpy road from the PVR airport. It's clear from the moment you arrive that the best and worst thing about Las Alamandas is it's remote location.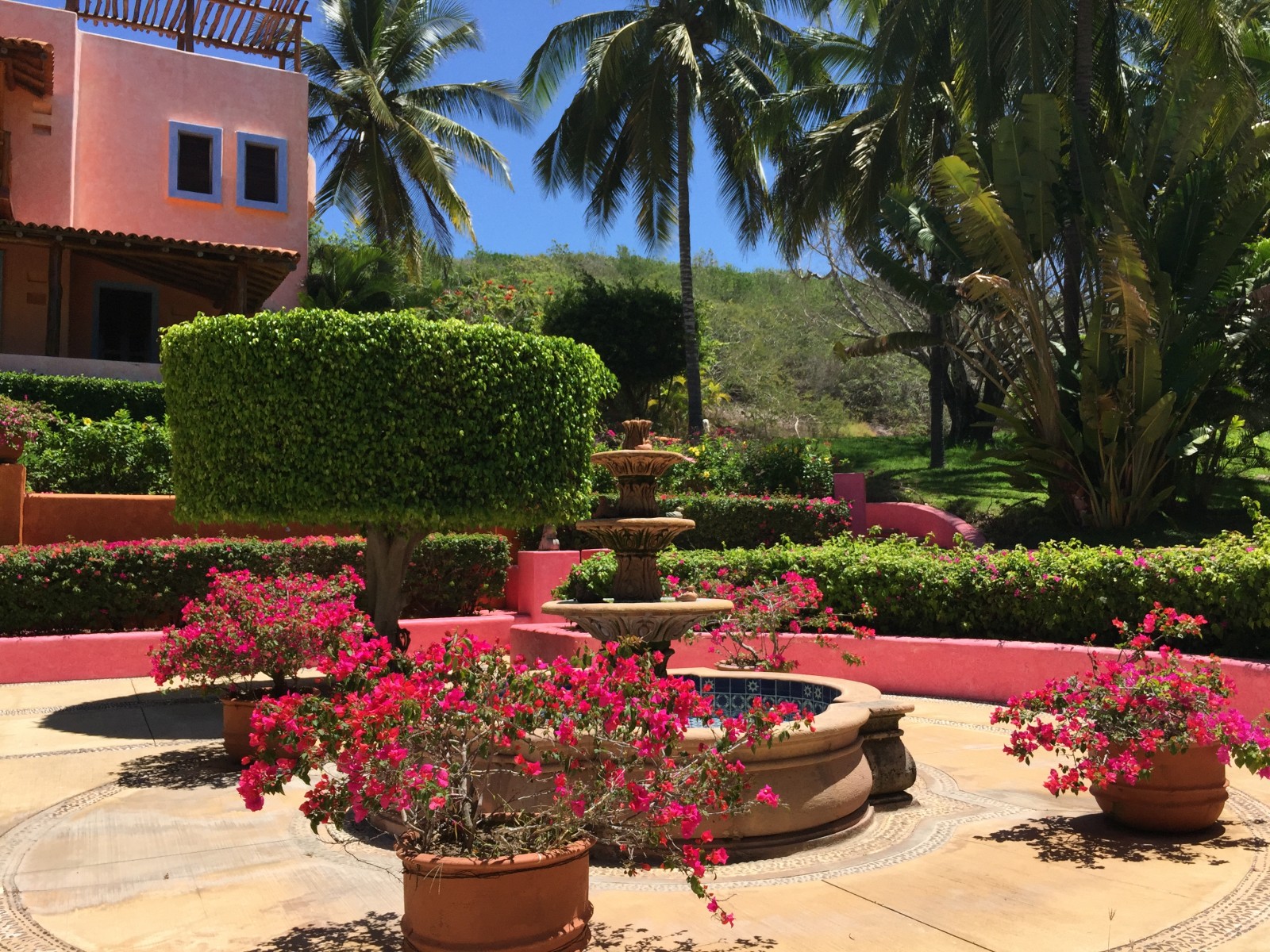 The bougainvillea-filled courtyard
Located on 1,500 acres and with only 16 suites (which can accommodate up to 42 guests), Las Alamandas is incredibly private and the type of property that gets bought out for weddings and celebrations. Old press clippings in the hotel's library feature images of Hollywood celebrities spending New Year's Eve here. The hotel has also served as a backdrop for a bunch of catalog and photo shoots. Las Alamandas is also a favorite of honeymooners, again because of it's privacy and tropical romantic charm.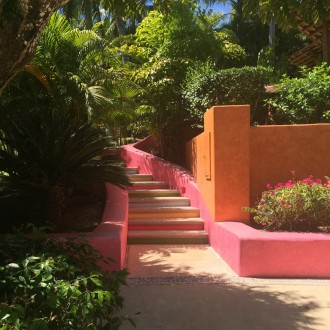 Colorful stairs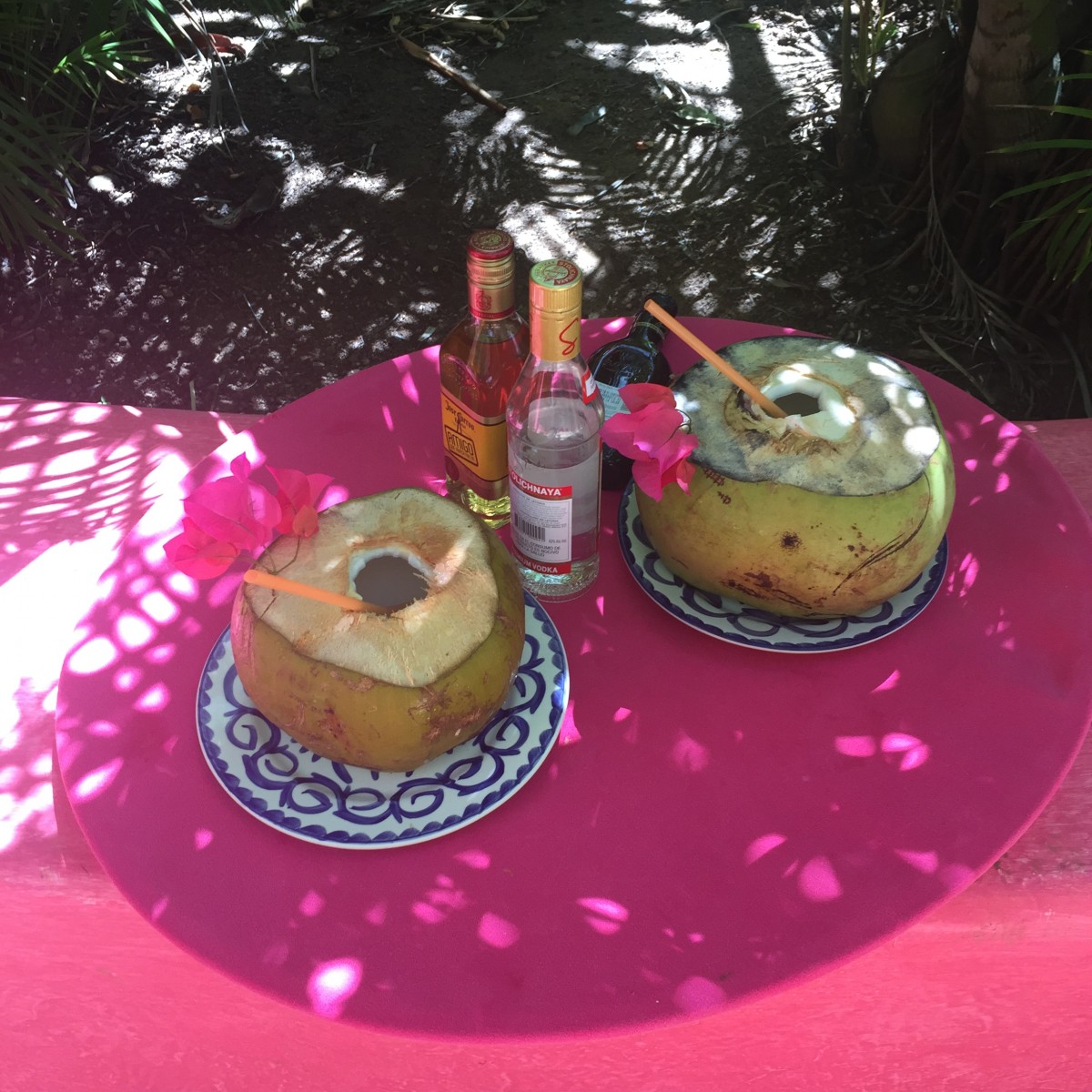 Welcome drinks served in coconuts
Las Alamandas offers activities from horseback riding to kayaking to fishing. But it's also a great place to do absolutely nothing. Wifi only works in the common areas, so it's a great place to unplug and recharge.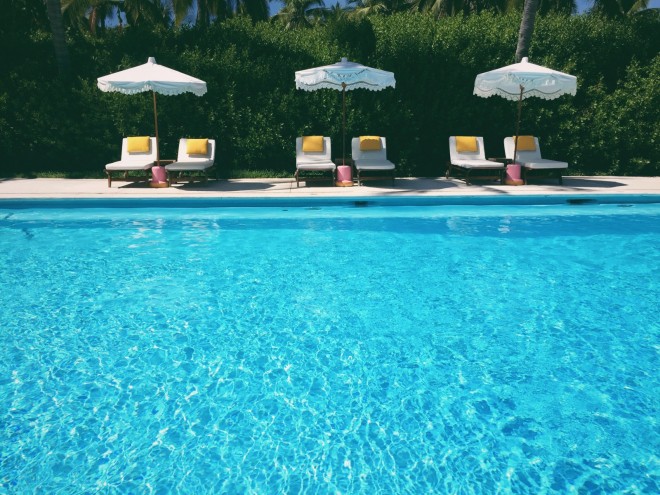 The gorgeous swimming pool
The resort is extremely private, which makes it clear why celebrities might like it so much. There is no way a paparazzi is going to be able to photograph you in an unflattering swimsuit on one of the property's private beaches. The main stretch of beach, which my Domo Master suite was situated directly above, was experiencing unusually strong wave and current activity due to seismic activity in the Pacific. This was a bummer since it made the beach unusable, but the owner told my husband she had never seen the waves that large before.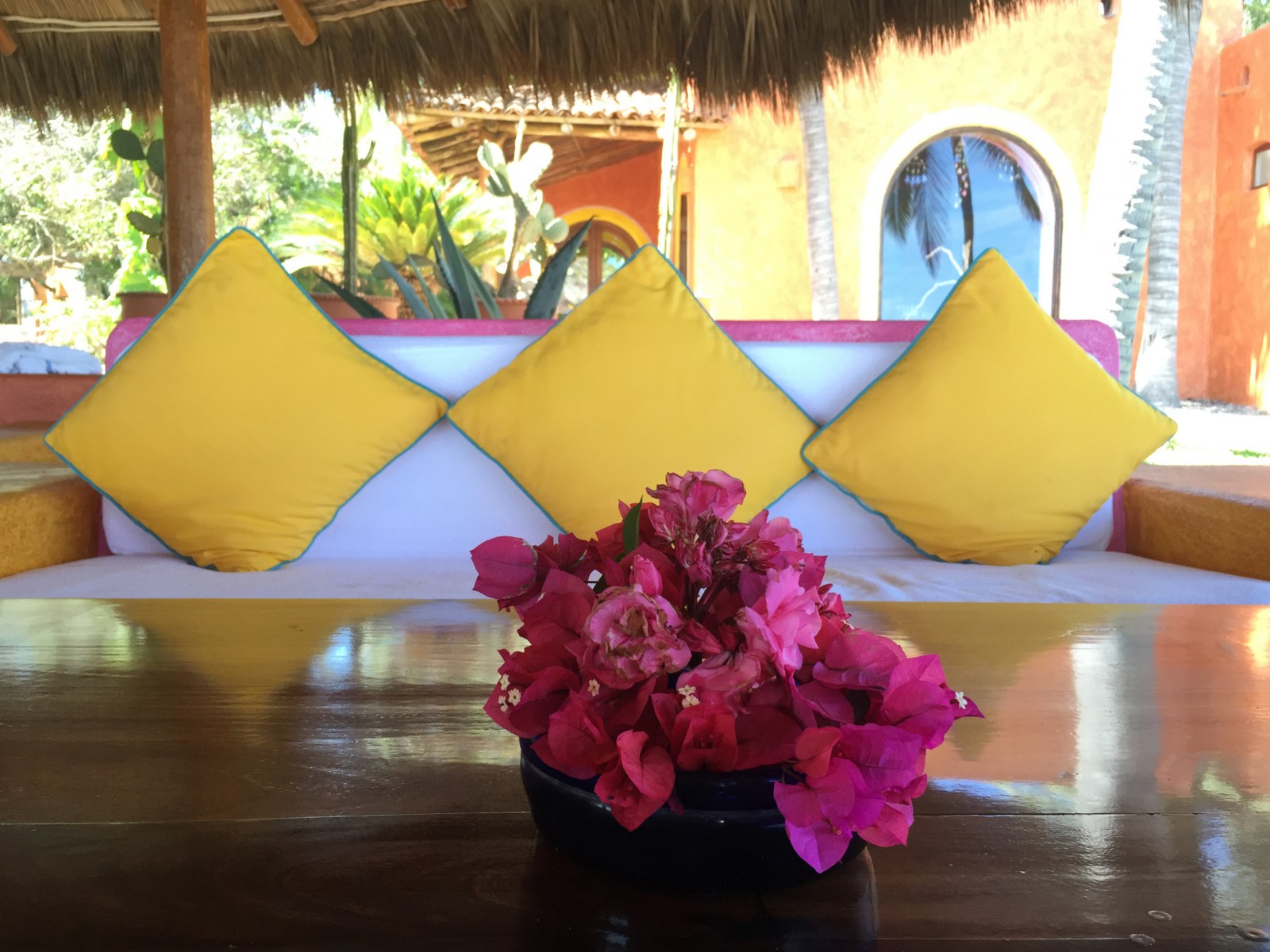 A cozy banquette at Las Alamandas
I stayed in the Domo Master Suite which was large, with a king sized bed, a living and dining area, an outdoor jacuzzi, and seating area. Only the bedroom had adequate air conditioning and fan coverage, so the rest of the indoor space was not all that usable. The patio was nice and used often, with a great hammock and comfy sitting area. The staff would deliver my morning coffee here and it was a very pleasant spot to gaze the Pacific ocean and wake up.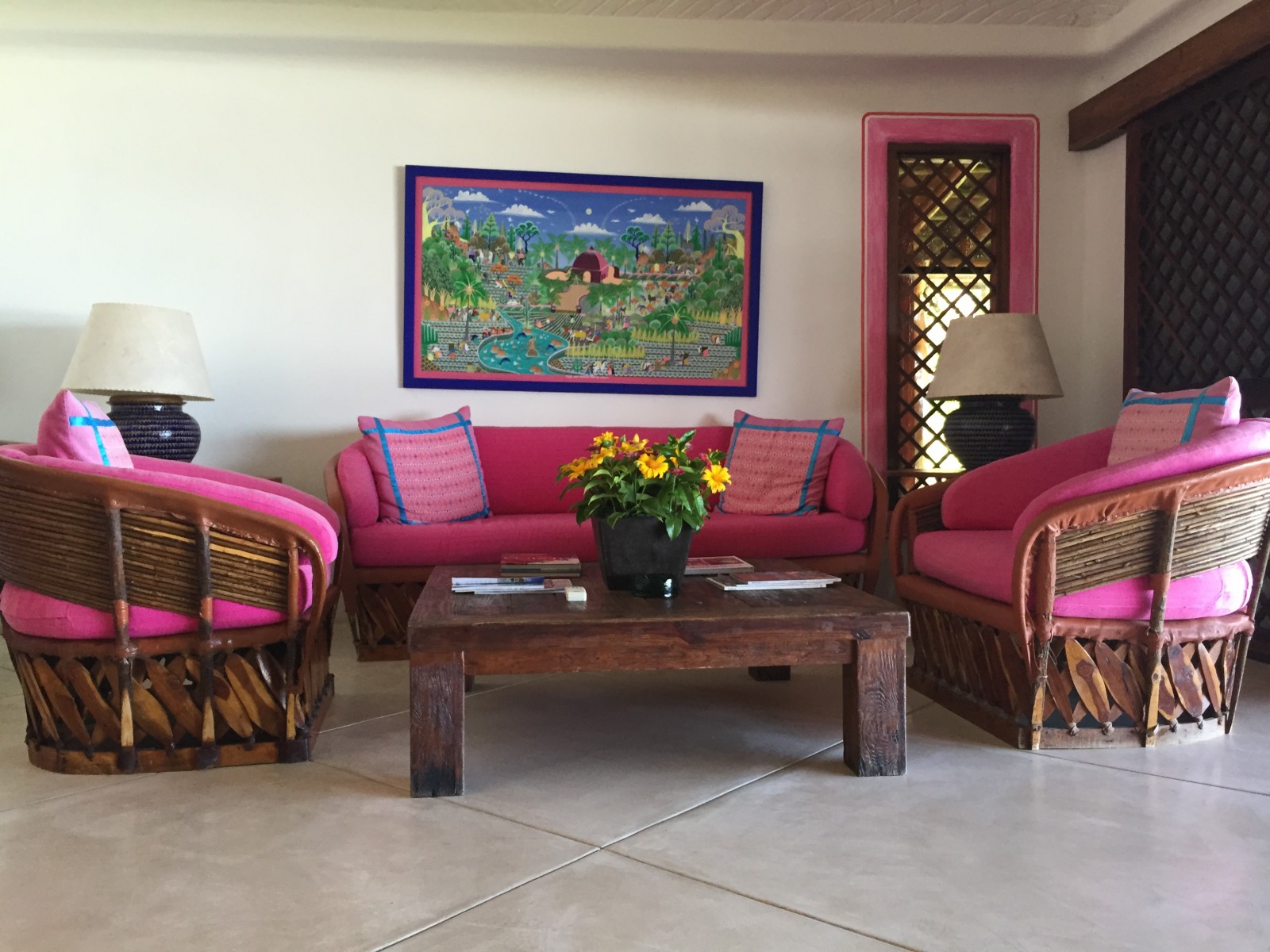 The living room of our Ocean front master suite
The living room of the Domo Suite was large, but lack of good air-conditioning and a fan made it mostly wasted space.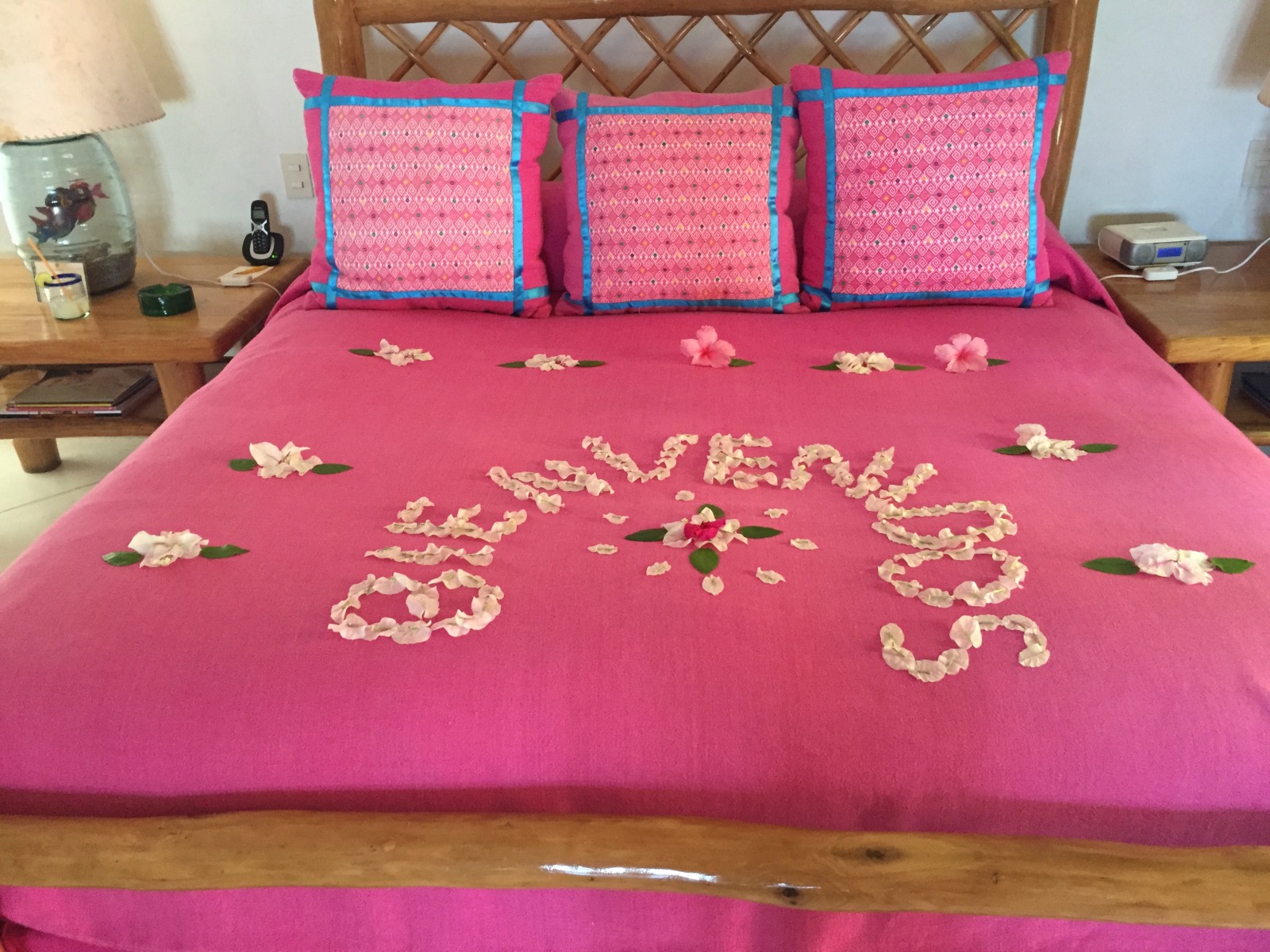 Flower petals on the bed at Las Alamandas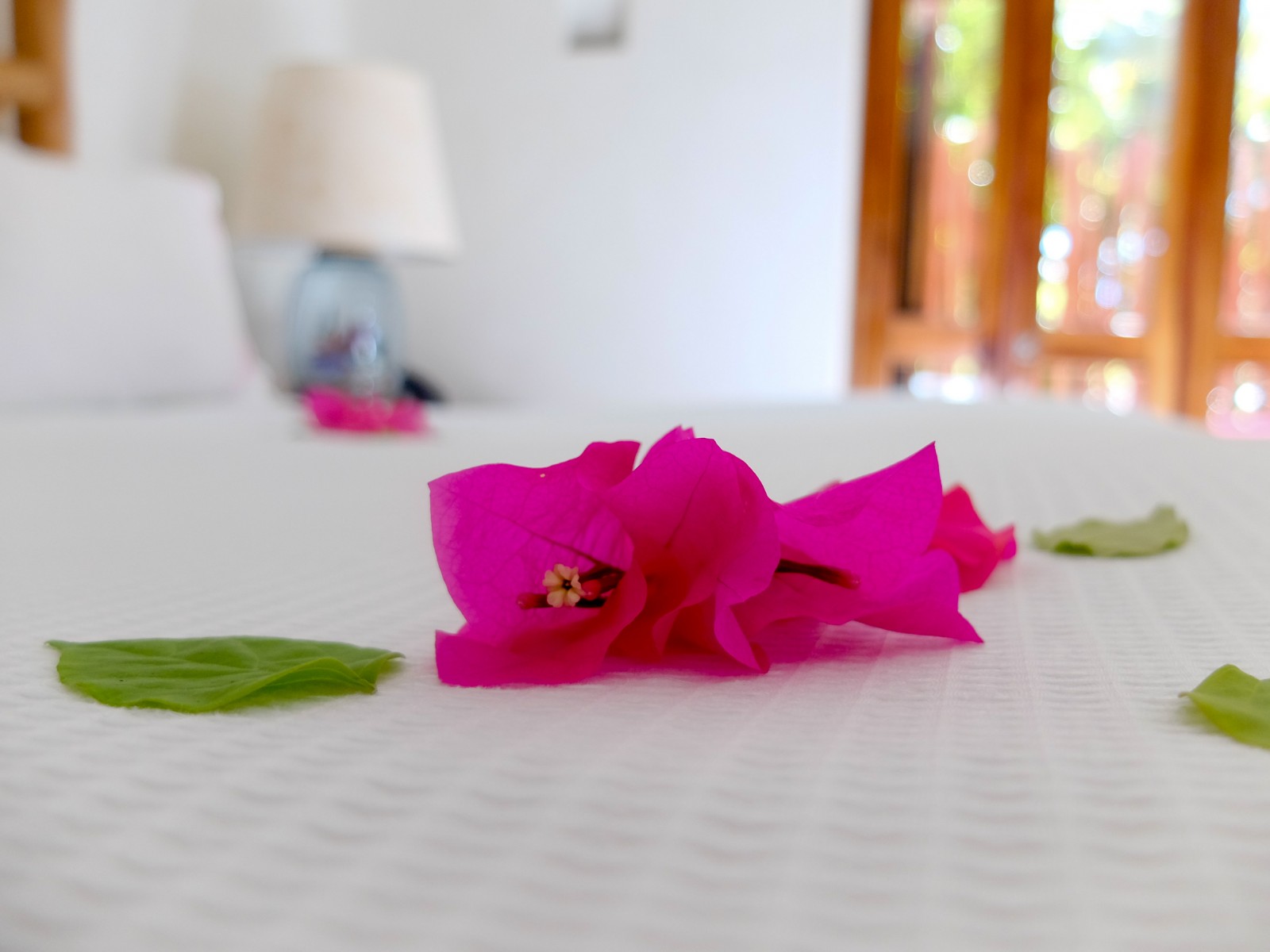 One of the daily gorgeous touches at Las Alamandas
The welcome greeting on the King-sized bed. The bed was not the most comfortable, but it was adequate. The bedroom had a fan and small air conditioning unit for when the breezes weren't enough.
The master bathroom featured dual sinks
The master bathroom had dual sinks and a fantastic shower which was large enough for two people and had ample water. It was hot during my stay so the outdoor jacuzzi never got used.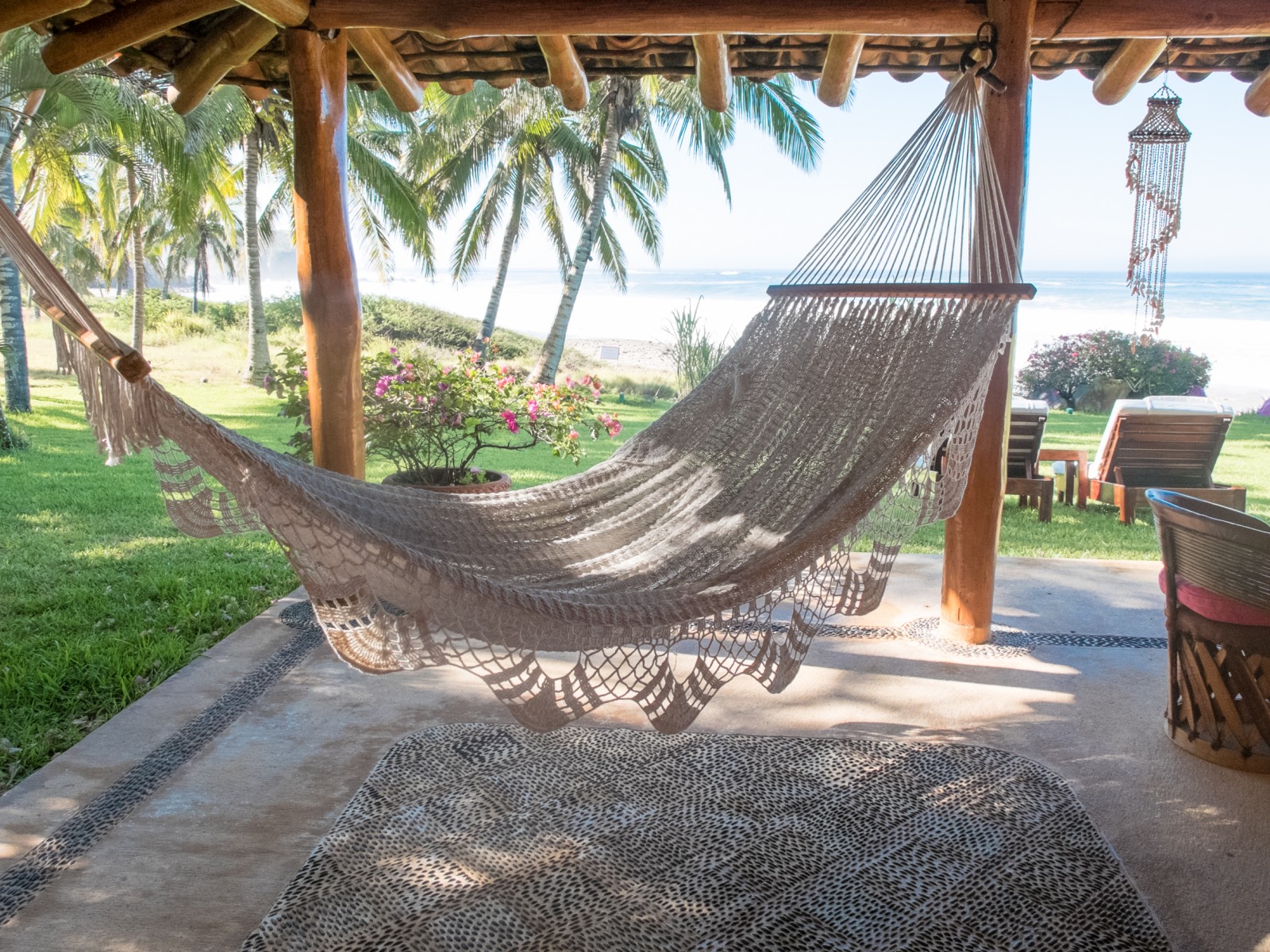 Well-placed hammocks are abundant at Las Alamandas
My favorite amenity, a well-place hammock, is where Las Alamandas truly excels. I was happy spending the afternoon here with a book and a quick call to room service for a round of freshly made margaritas.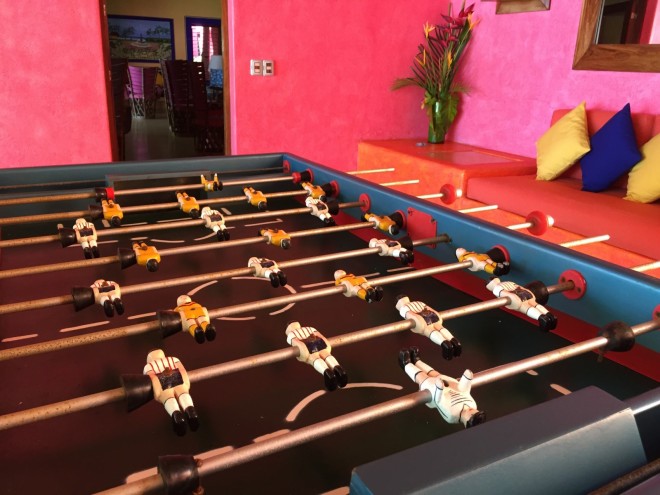 Foosball in the gallery at Las Alamandas
The public spaces in the property are beautiful. There is a gallery complete with a foosball game. The only time I saw other guest was during meal times, hen eating breakfast and lunch at La Palapa restaurant or dinner at Oasis. For more about dining at Las Alamandas, check out my previous post, Mexican Food in GIFs: Dining at Las Alamandas here.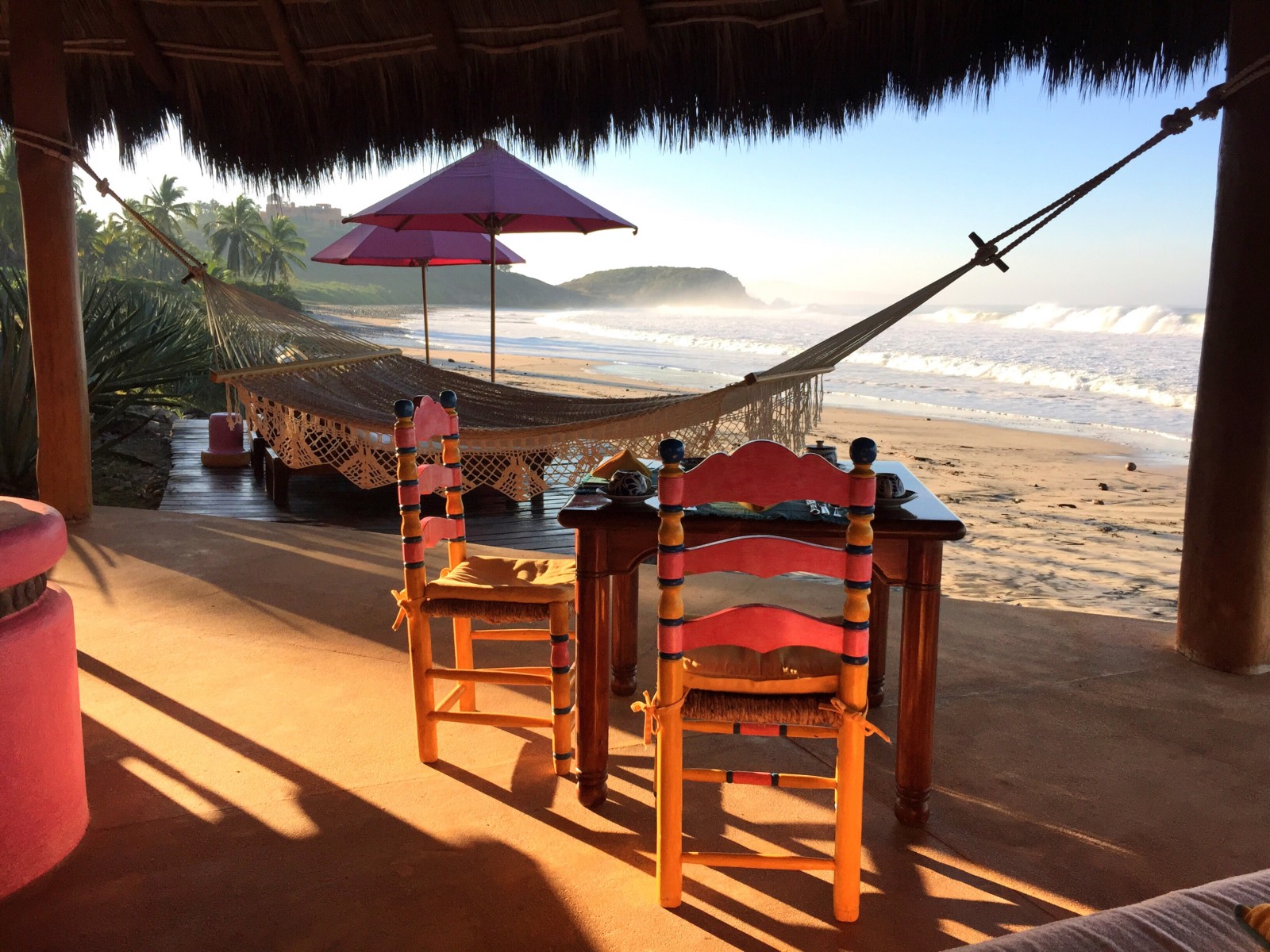 The view from La Palapa restaurant at Las Alamandas
Las Alamandas was relaxing, rustic, and stylish. The staff was very nice and accommodating. It's also for those who don't mind privacy and a bit of a hassle to get there. If you want a bar scene, you're better off staying in Puerto Vallarta. Las Alamandas' remote location isn't close to much of anything, so you should expect to stay on site for your visit (unless you've booked excursions through the hotel).
Margarita with a view
My trip was booked through Suzy Xiu at Smartflyer. You can book directly through the hotel's website and check out Las Alamandas special offers section here.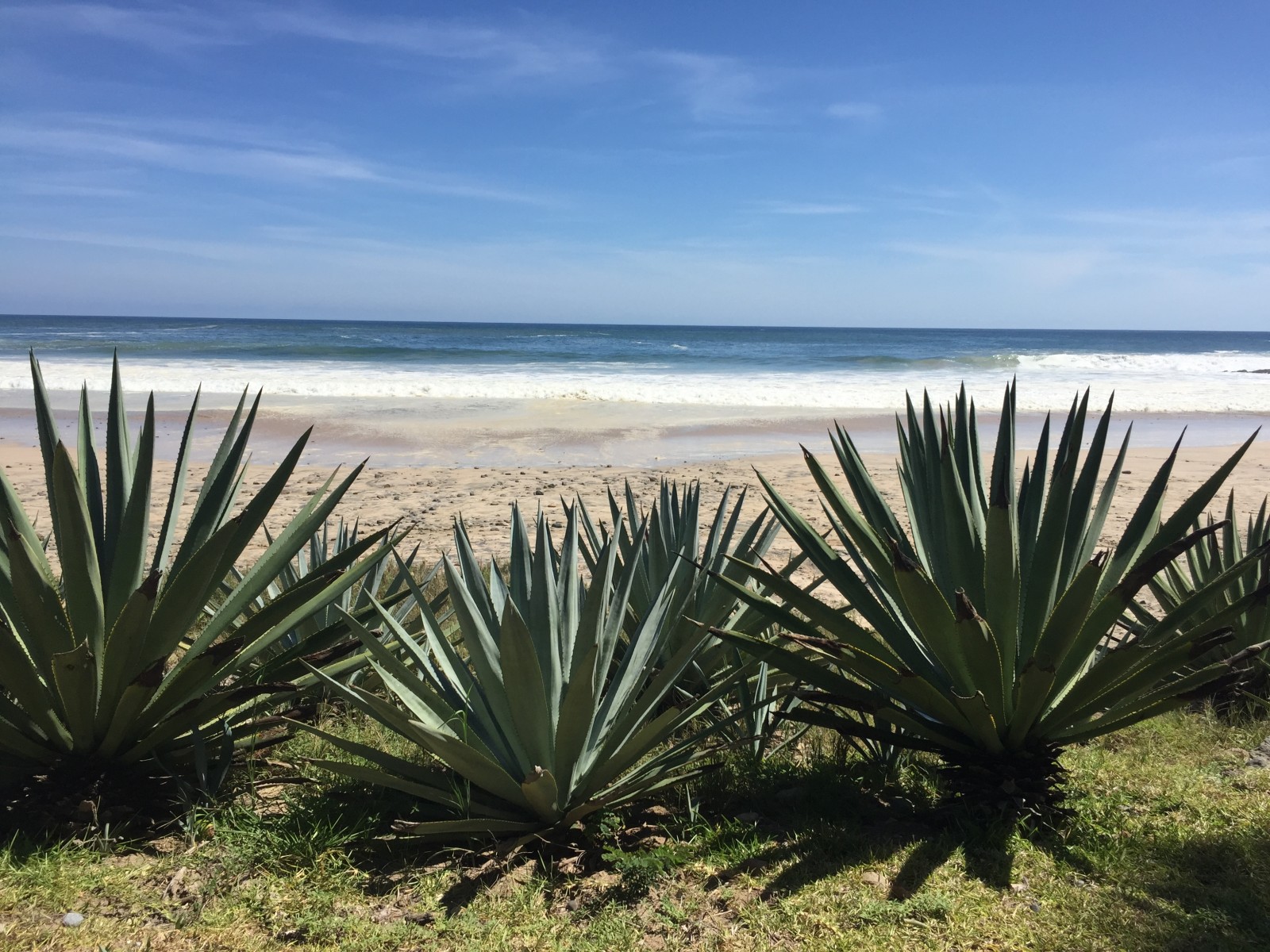 Succulents near the beach
Las Alamandas is great choice for couples and families looking to get away from it all who don't mind getting to the resort's location. If you're not a fan of bumpy roads, the hotel can book you a transfer to and from the Puerto Vallarta airport in a small Piper airplane.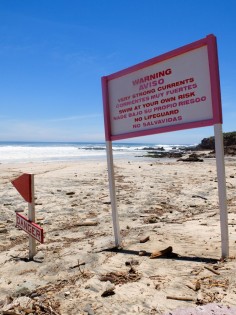 Current warning sign during my stay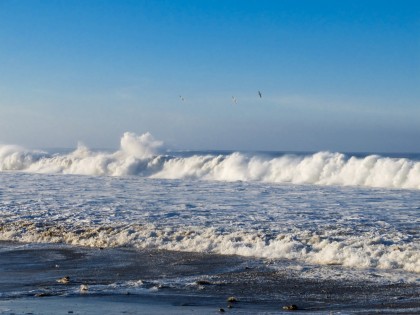 Unusually strong waves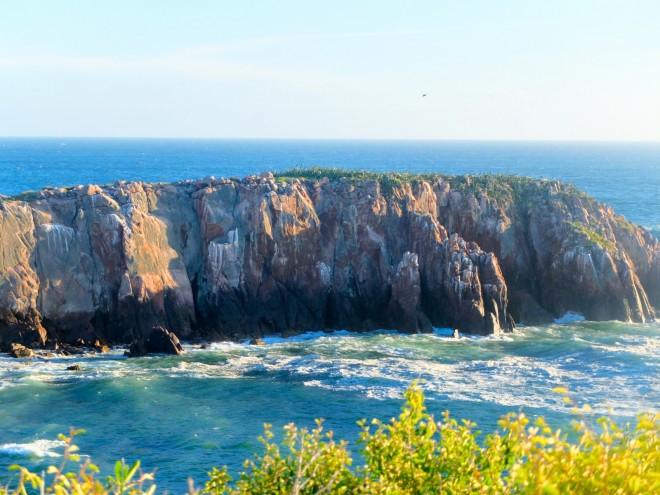 Lookout Point at Las Alamandas
Lookout point on the Las Alamandas property is great place to take in the sunset. The staff can also provide a picnic or cocktails to enjoy while you watch the sunset.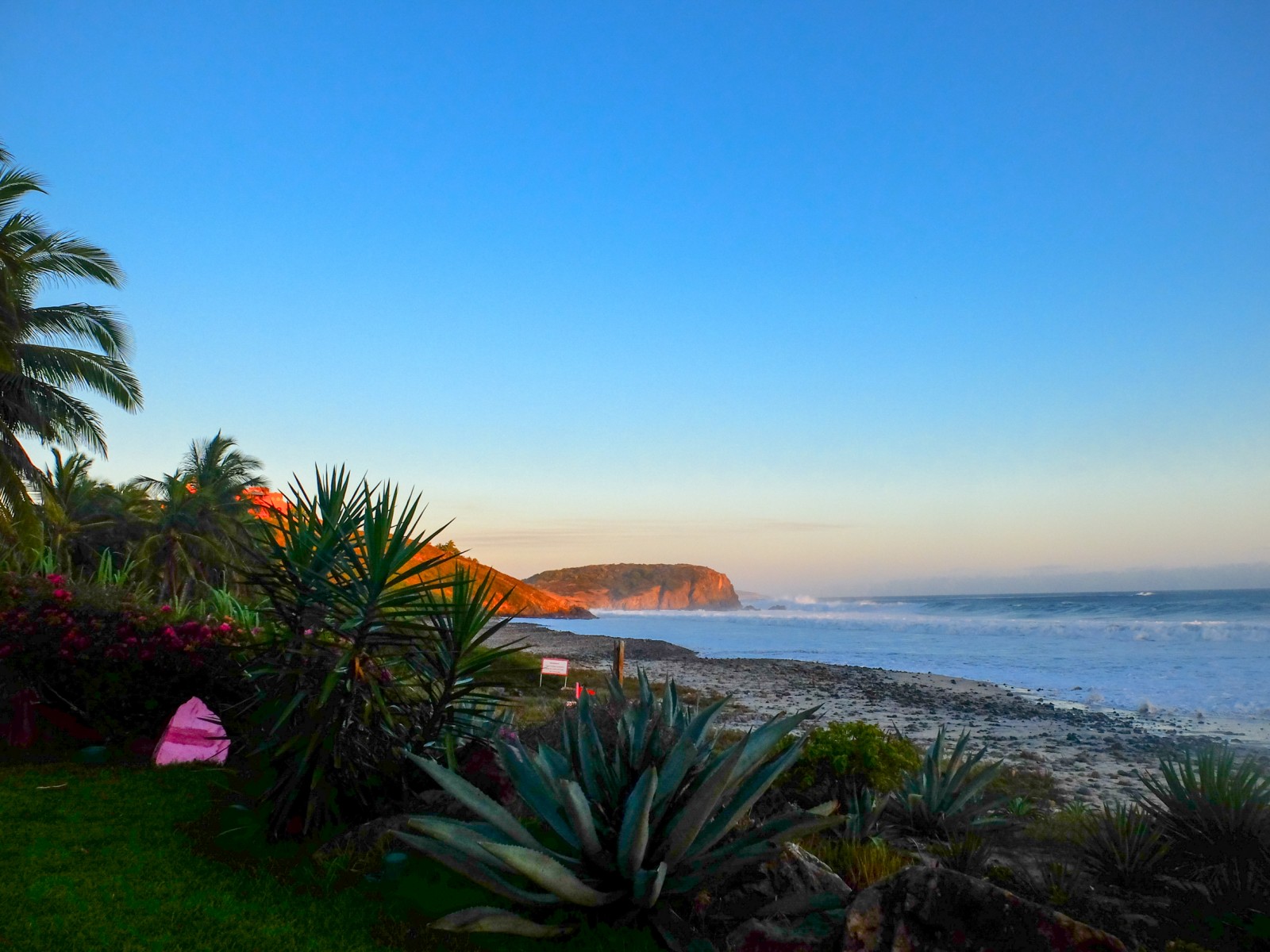 The beach at Las Alamandas at dusk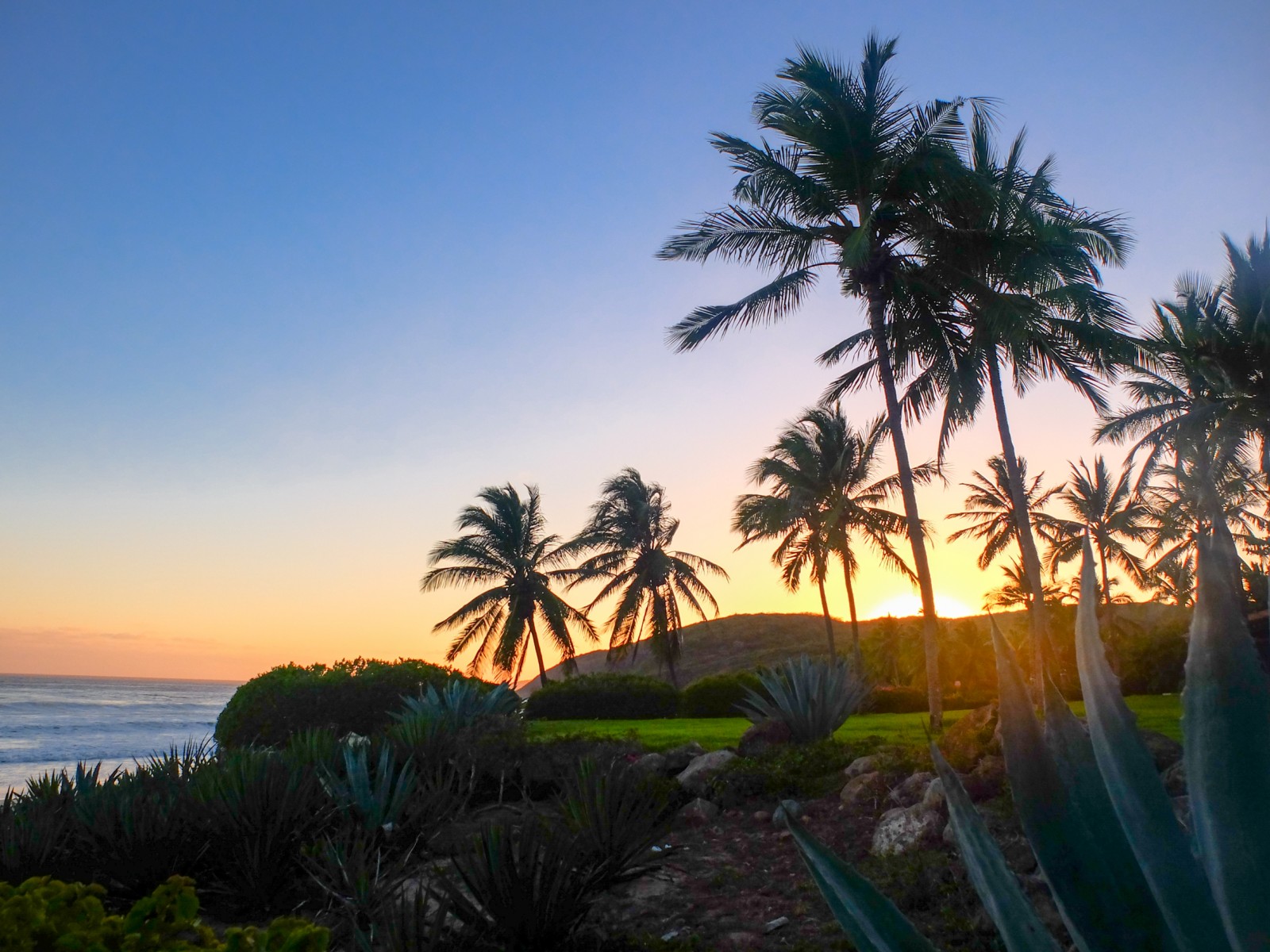 Killer sunset views along the Pacific
Las Alamandas could not be any prettier. It's easy to see why it's a popular property to buy out for weddings and other private events.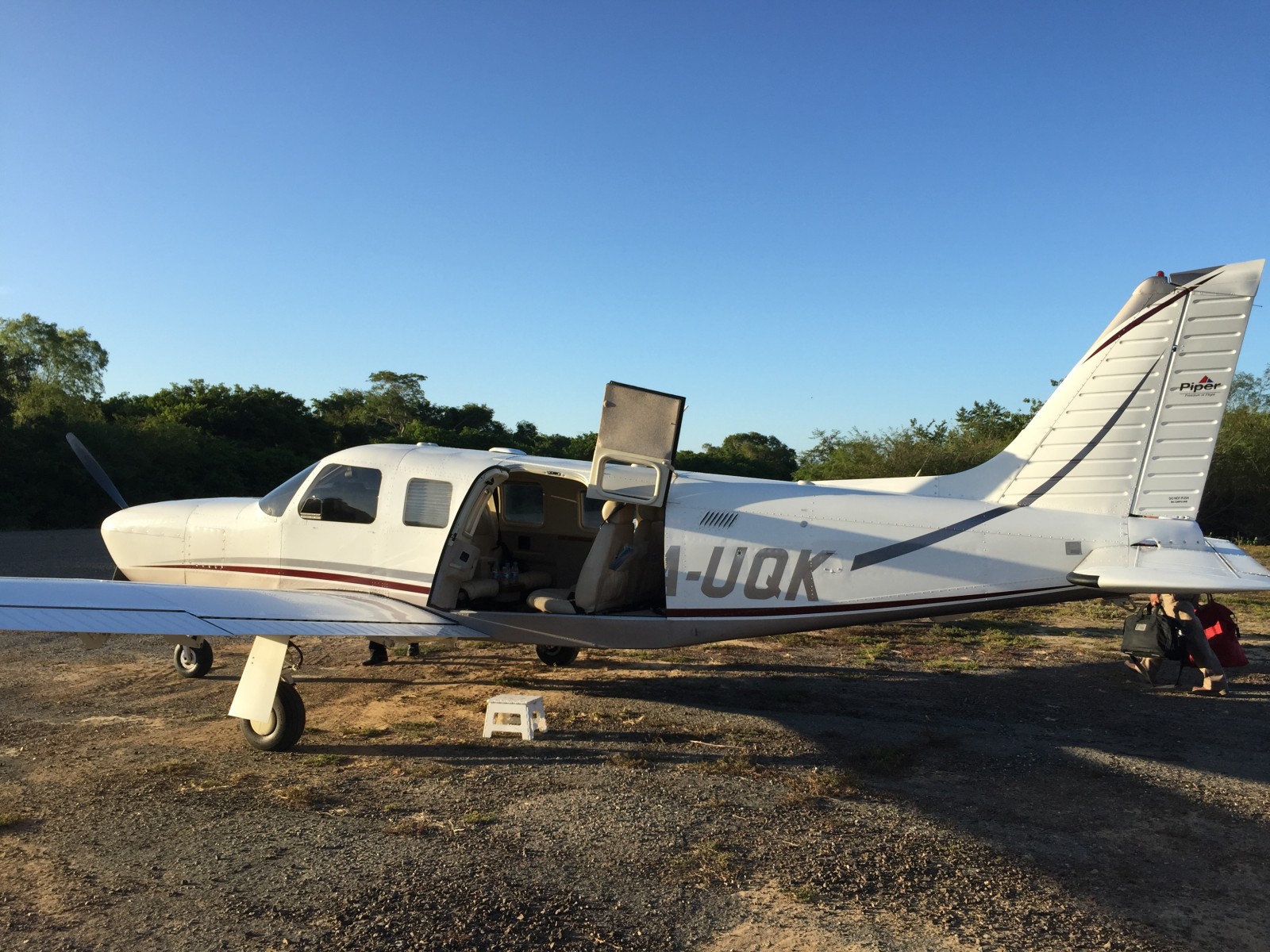 If bumpy roads aren't your thing, book the Piper!
Room rates at Las Alamandas start at about $260 per night.
Las Alamandas Resort
Carretera Federal 200 km 83.5
Costalegre, Jalisco, Mexico
Toll Free US: 1888 882 9616
Toll Free Mexico: 1800 8366640
Tel 52 322 285 5500