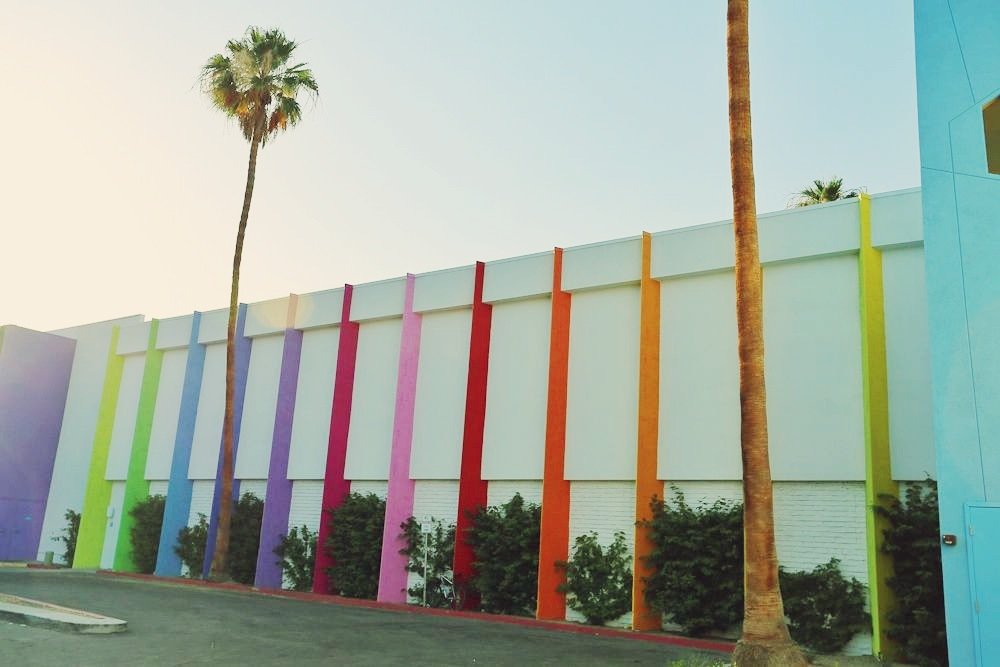 The rainbow colored paint on the exterior of The Saguaro on Palm Springs, CA
Confession: I didn't stay at the The Saguaro during my recent trip to the desert, I did find myself drawn to the hotel's bold paint choices and craving a margarita from El Jefe, the Mexican City-inspired taco bar & tequila lounge.
The Saguaro was developed by the same team that handled the nearby hipster hangout The Ace Palm Springs, and really shows off a bold re-design of a property that was a Holiday Inn in it's former life. I have to admit, when I first laid eyes on The Saguaro last year, I found the color choices garish and distracting. But this time, I found the Rainbow Brite paint job someone alluring (and it doubles as a much needed landmark in the often bland landscape of neutral desert developments).
The bold color choices are said to be inspired by the desert blooms of the Mojave. While I can't say I get that exactly (although I do find the desert's colors at dawn and dusk one of the area's most alluring charms). The guests I spoke to where all friendly and also admitted the rainbow color scheme was "growing on them."
Room rates at The Saguaro start at about $135 mid-week. The property is also pet-friendly.
Left: Palm trees near the pool at The Saguaro Right: Another glimpse of the exterior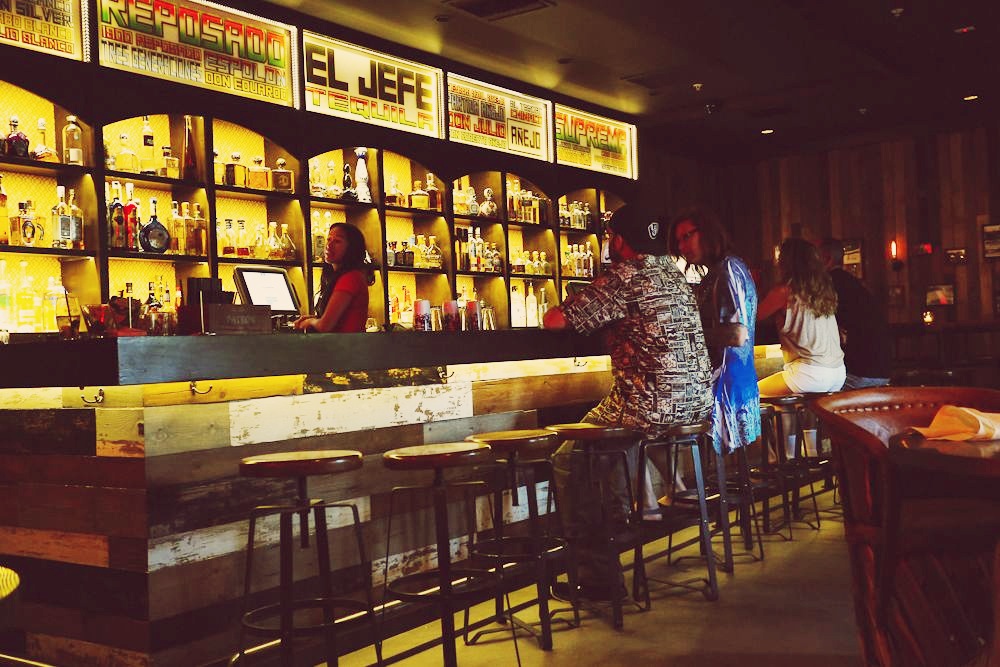 Inside El Jefe. The margarita are excellent and the the tacos delicious.
El Jefe, helmed by Iron Chef alum Jose Garcia has a menu which ranges from the basic (carne asada tacos) to the bold (goat tacos  anyone?) as well as some tasty small plates. For some reason I find the desert climate a perfect match for Mexican cuisine. I make it a point to come by for a drink and a taco (and some really rocking tunes) whenever I'm in the neighborhood during opening hours. This trip I heard people raving about breakfast at El Jefe and now I've added it to my desert "to-do" list.
The rainbow color palette continues into the hotel's lobby.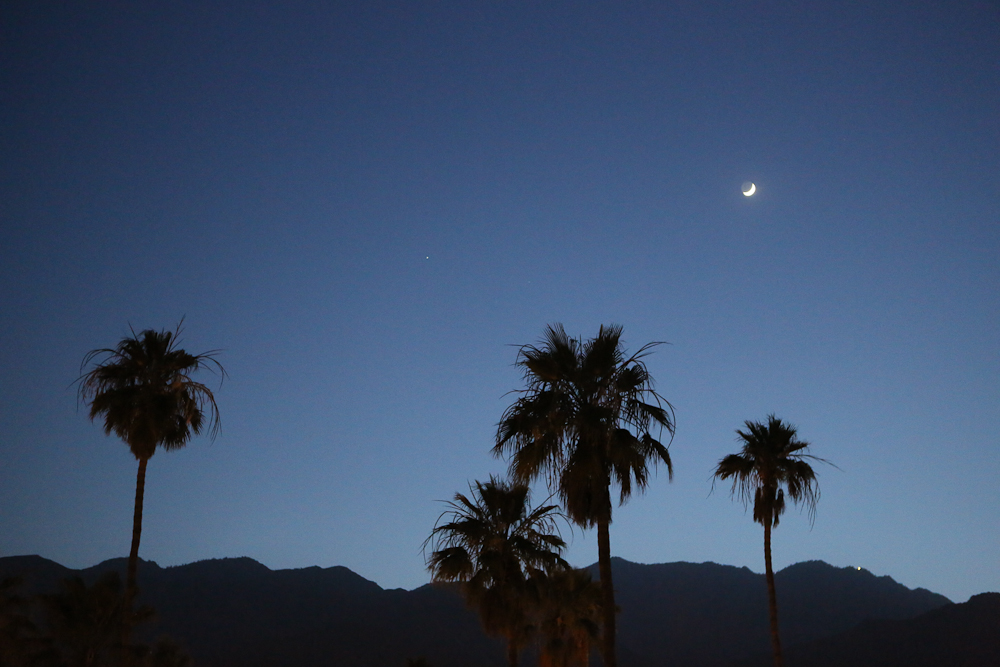 Palm Springs is most beautiful at dusk.