Sweden has long been a hotbed of design and good looks. It's the native homeland of affordable furniture empire IKEA, as well as the birthplace of high end Duxiana mattresses, the top shelf bed of choice at many of the world's finest hotels, and many a supermodel, and more than a few luxury vehicles.
So I had higher aesthetic expectations than usual when I recently visited Malmö. I fully expected a visual feast. My biggest surprise was that my mouth dropped when I came across a piece of modern furniture. A book case, actually.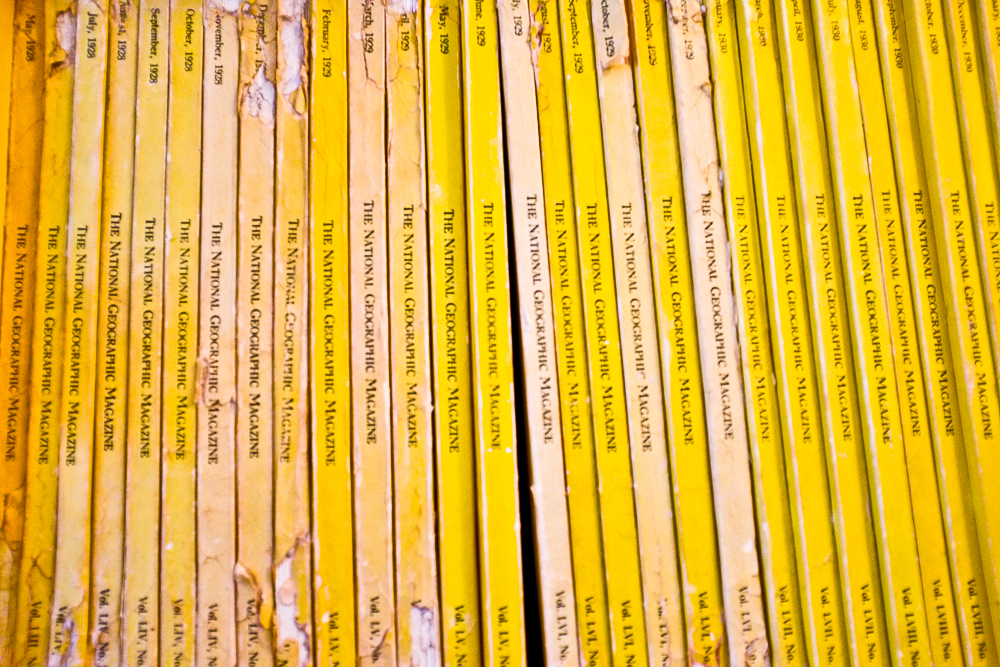 It was no ordinary bookcase, but this bright yellow contemporary Mats Theselius designed bookcase designed specifically to hold a collection of National Geographic magazines.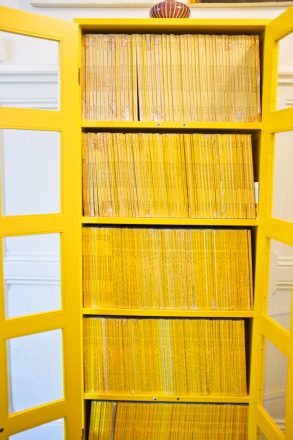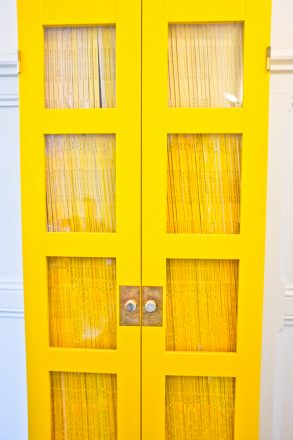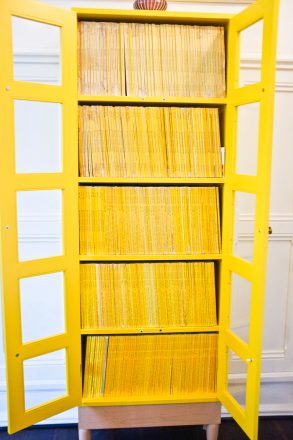 National Geographic bookcase
My stylish globetrotting friends in Malmö had this in their living room.  It's filled with editions of National Geographic dating all the way back to 1911. The bookcase looks much cooler in real life than in catalogs, because you really need to see it filled with the battered and faded spines of National Geographic magazines for maximum impact. It looked really great in their really old house, mixed in casually among oriental rugs and pieces collected on their travels.
As a traveler and photographer, I  have an unsually high regard for old National Geographic magazines and fully geeked out over this collection. It was just so thoughtful, elegant, simple and cool.
One thing that became clear about modern Scandinavian design: be bold in your use of accent colors and surround yourself with functional things that you love. A yellow bookcase here, a chocolate lab there and a great chandelier and chairs filled with friends. It was a gorgeous living room.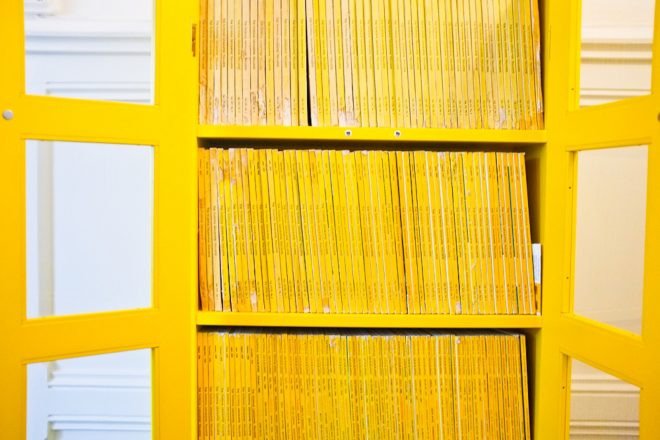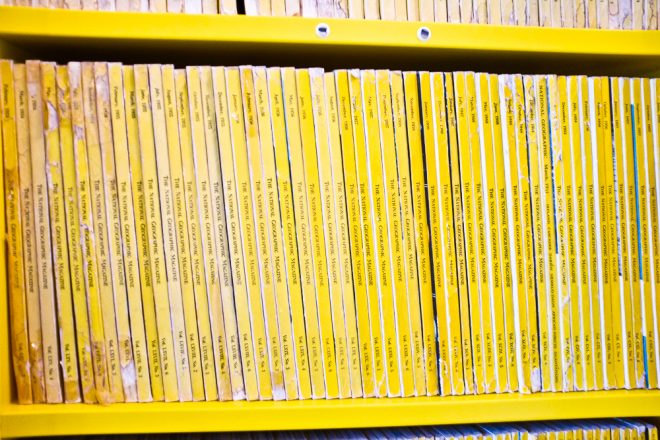 Each bookcase can hold up to 25 years worth of magazines and can be combined for an entire library. It was designed in 1990 for Swedish furniture house Källemo.