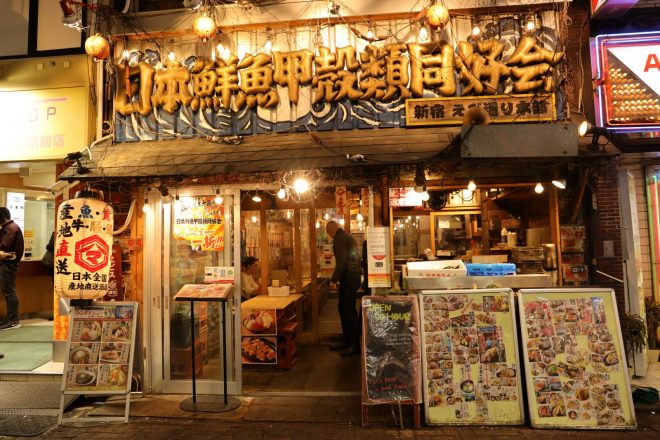 Shinjuku after dark
Foodies love Tokyo and its overwhelming option of drinking and dining options. With everything ranging from Michelin starred multi-course kaiseki dining to delicious hole-in-the-wall hot pot shops, it's hard to go hungry in Tokyo. On my recent trip to Japan, I wanted to explore some of spots favored by so I arranged to take a food and drink tour of Shinjuku.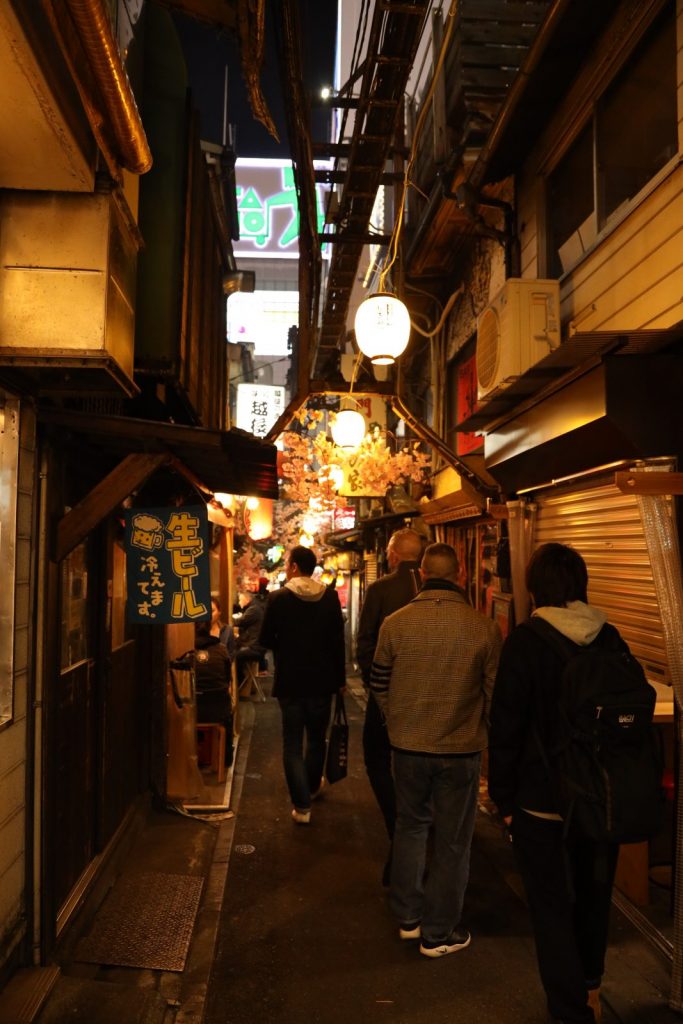 Exploring Shinjuku
This tour was fun way to explore the local nightlife in a way that wouldn't be accessible without a local who speaks the language and knows the customs. Japanese are big on the business dinner and known for their late night drinking and karaoke antics. Getting a glimpse into this local culture can be difficult if you can't read kanji characters.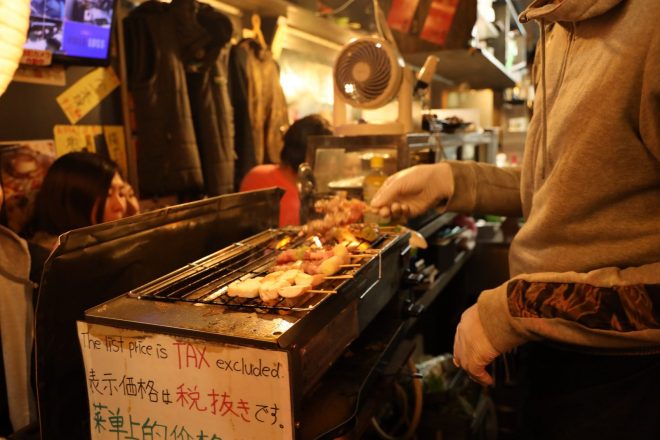 Skewers of grilled chicken goodness on Yakitori Alley
We arranged a private food and drinking tour of Shinjuku (officially called "Shinjuku biggest drinking town Izakaya hopping evening tour"). While this tour was pricey, it was also custom-tailored to our needs, wants and desires.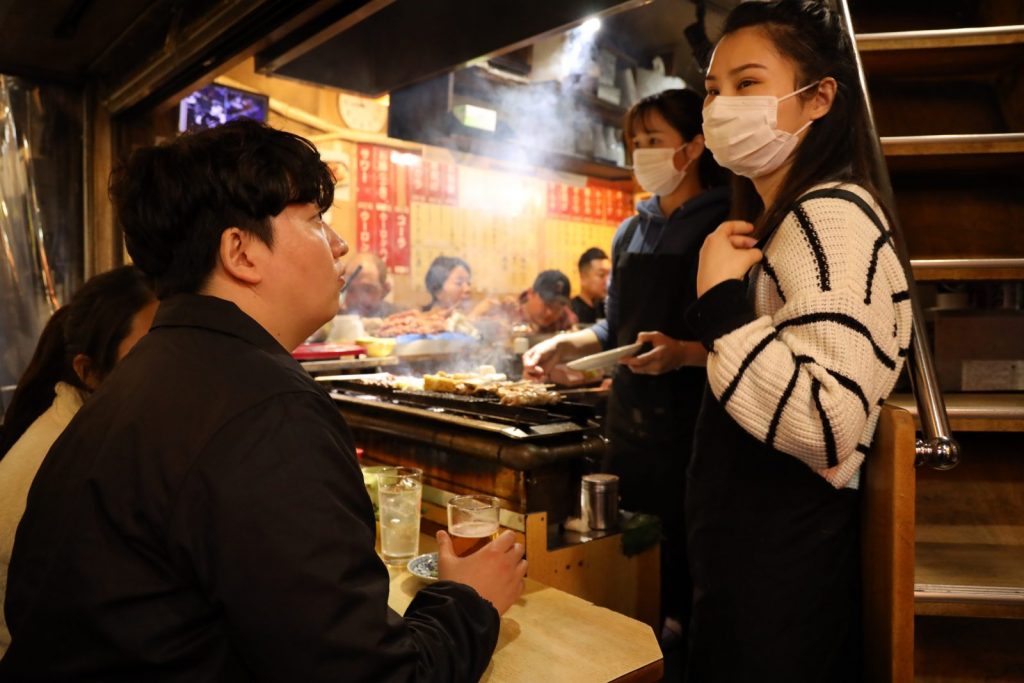 Many of the restaurants on yakitori alley are very small
If you're looking for things to do in Tokyo and want to explore the nightlife scene, a private food tour is a great option.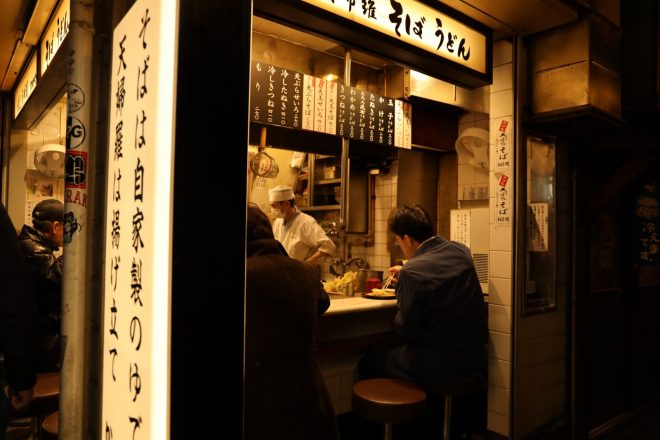 A glimpse into the after hours life of the locals
Our tour guide met us at our hotel before taking us to Yakitori alley, where were ate some tasty skewers of grilled chicken and shrimp and sushi fresh from Tsukiji Market. While I am not much of beer drinker, I must say a cold Asahi paired nicely with the chargrilled dishes.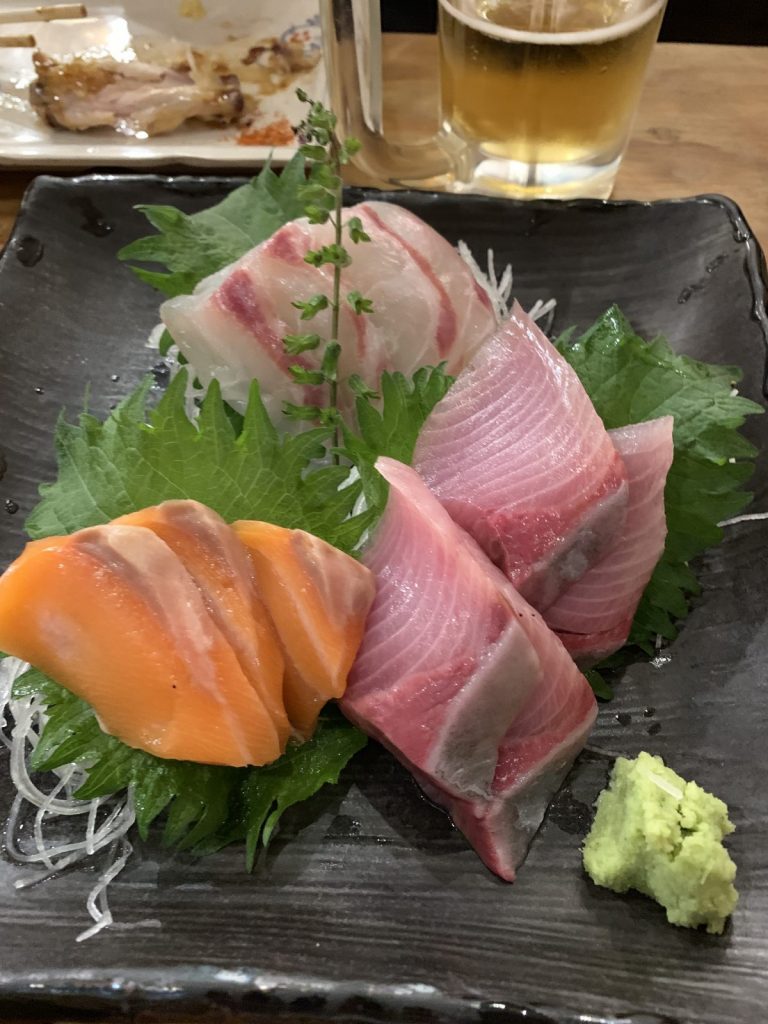 Our tour guide ordered this sashimi for us
Most the restaurants on Yakitori Alley are tiny and packed full. Fortunately our guide is connected and arranged a comfortable table at a restaurant. Taking in the atmosphere and scene was just as satisfying as the meal.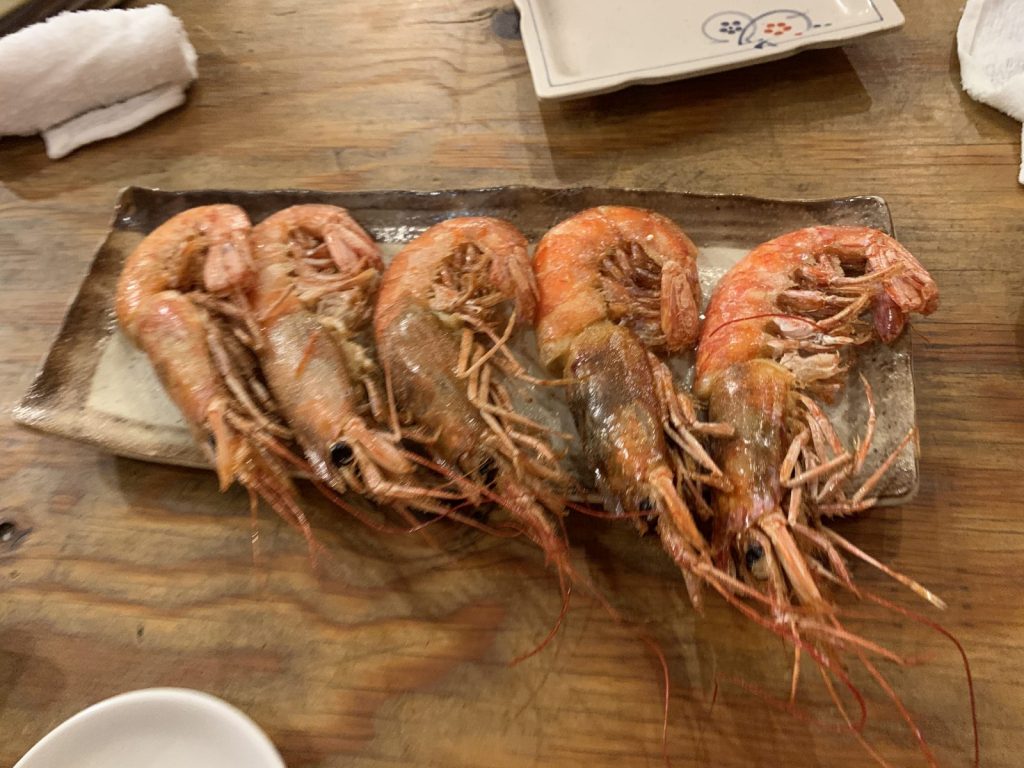 Grilled shrimp from a yakitori shop
If you're looking for where to eat in Tokyo, try a yakitori shop.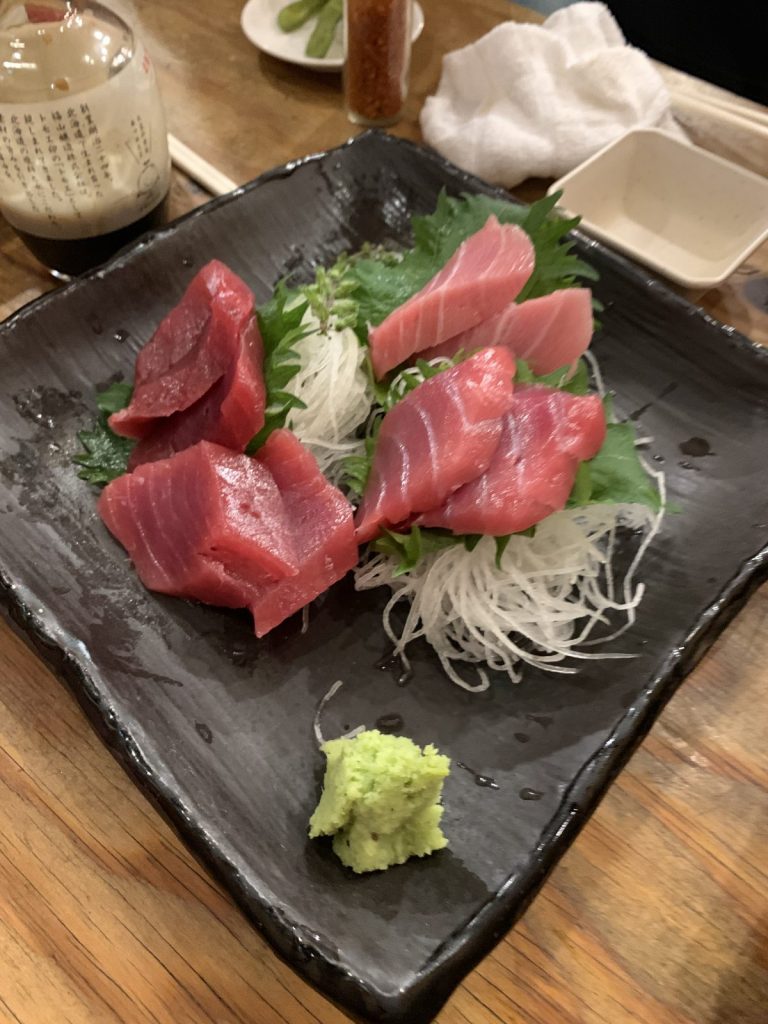 Fresh sashimi 
After eating dinner, we wanted through the narrow alleys that make up the red light district (Kaibukicho) where the hostess bars are located and on into the Golden Gai district of Shinjuku.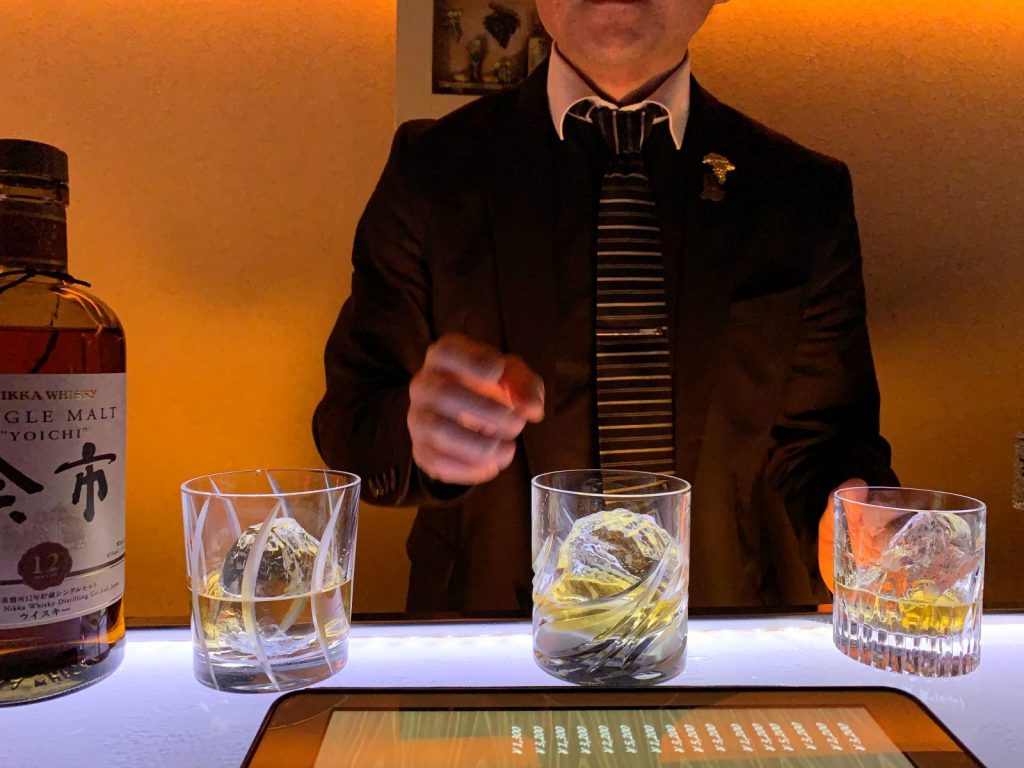 For relaxing times, Suntory TimesJ
Japan is famous for its whisky so I very much wanted to taste some. Our guide made us a reservation at one of the high end whisky bars in the Golden Gail where we sipped some fine Japanese single malt whisky. It felt like being in the plot of Lost in Translation.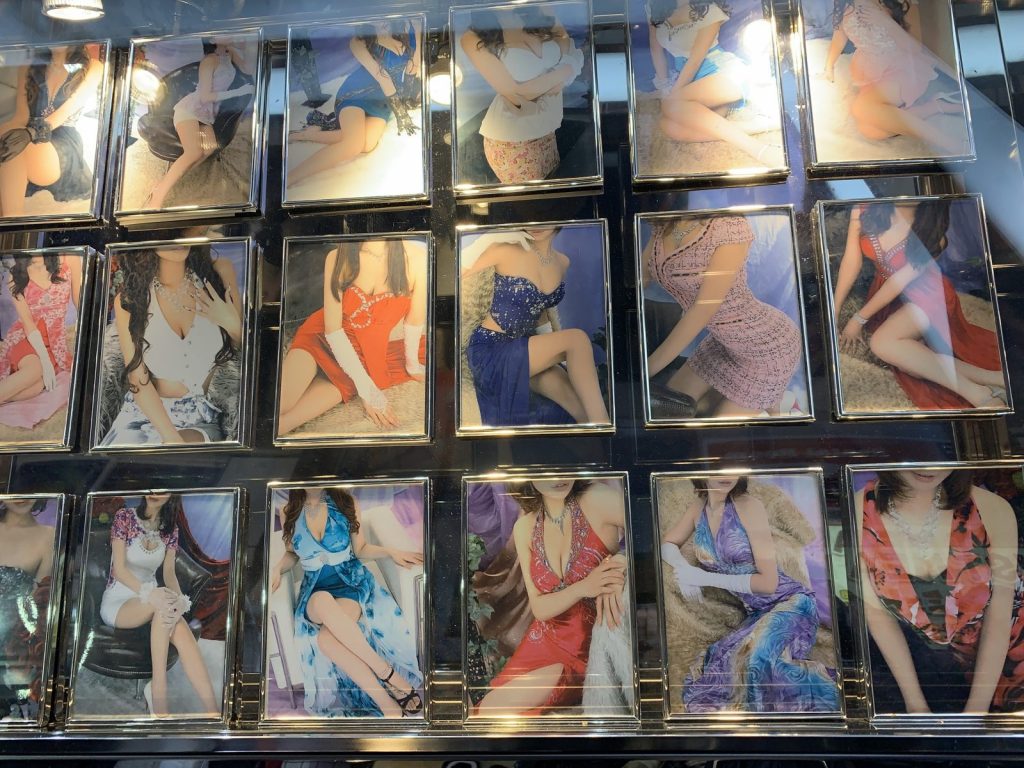 Signage outside one of the hostess bars in Tokyo
We didn't go into any of the hostess bars,  but I thought the signage was pretty interesting.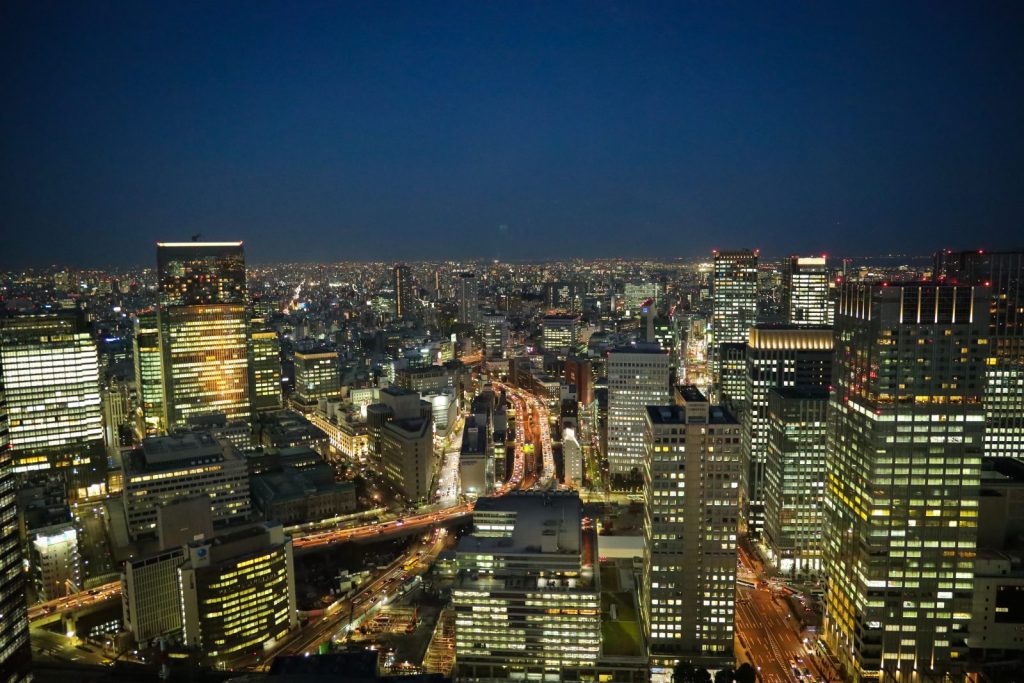 Tokyo after dark
My tour was arranged through Japan Wonder Travel and cost ¥ 22,500 for up to six people (approximately $208) for a three hour private tour.
https://japanwondertravel.com/
https://www.facebook.com/japanwondertravel/