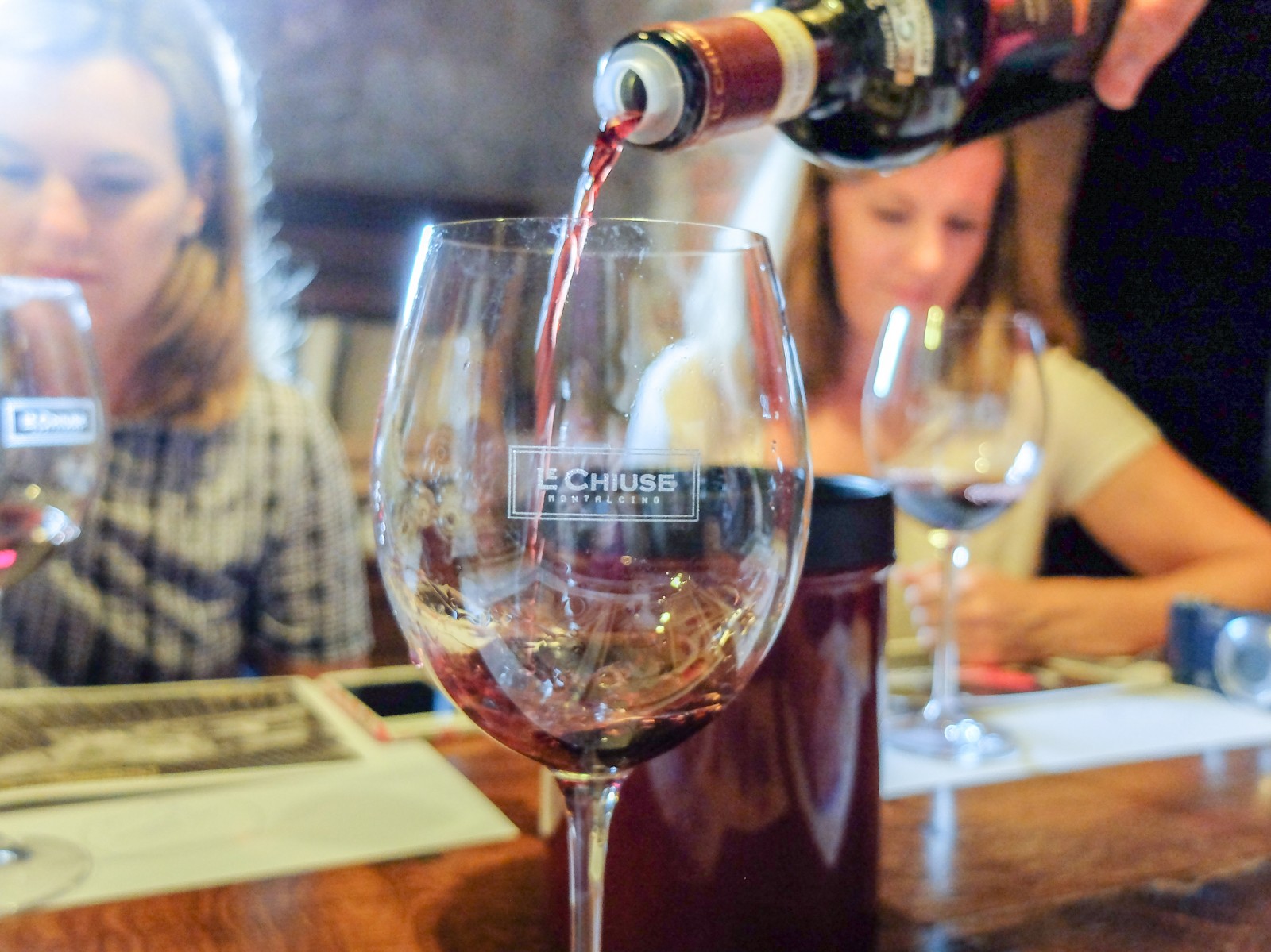 Wine tasting in the cellar at Le Chiuse a Montalcino
Much has been written about the recently released 2010 Brunello di Montalcino. Wine critics have raved about it, calling it everything from "The Vintage of a Lifetime" to "the greatest modern vintage of Italy's most famous wine region."
I tend to be skeptical of the overhyped, and I'm not enough of oenophile to rave about the 2010's "fruit forwardness" or how it is a "greatest hits" collection of characteristics of the finest Brunello vintages before it. I also feel obligated to disclose that Sideways is one of my all time favorite films.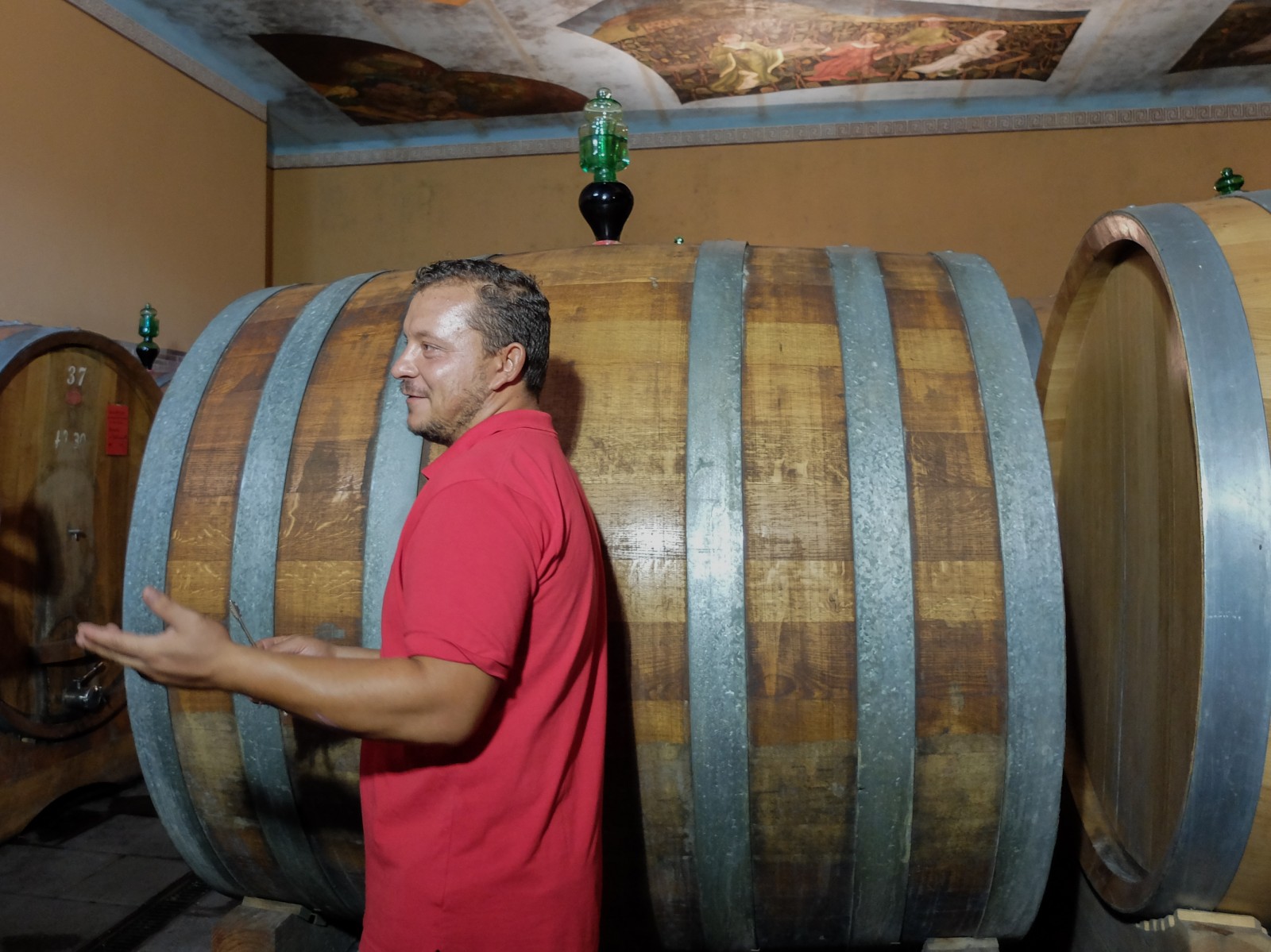 Lorenzo, one of the winemakers at Le Chiuse
During my recent trip to Tuscany I went to a tasting in the cellar at the family run Le Chiuse, where Lorenzo, one of the winemakers, had a lovely way of personifying each vintage. He mentioned that the hot days and cool nights in the vineyard make for excellent sangiovese grapes. I got to know quite a bit about Brunello di Montalcino. Here's my take on the 2010 Brunello– It's the Taylor Swift of wine.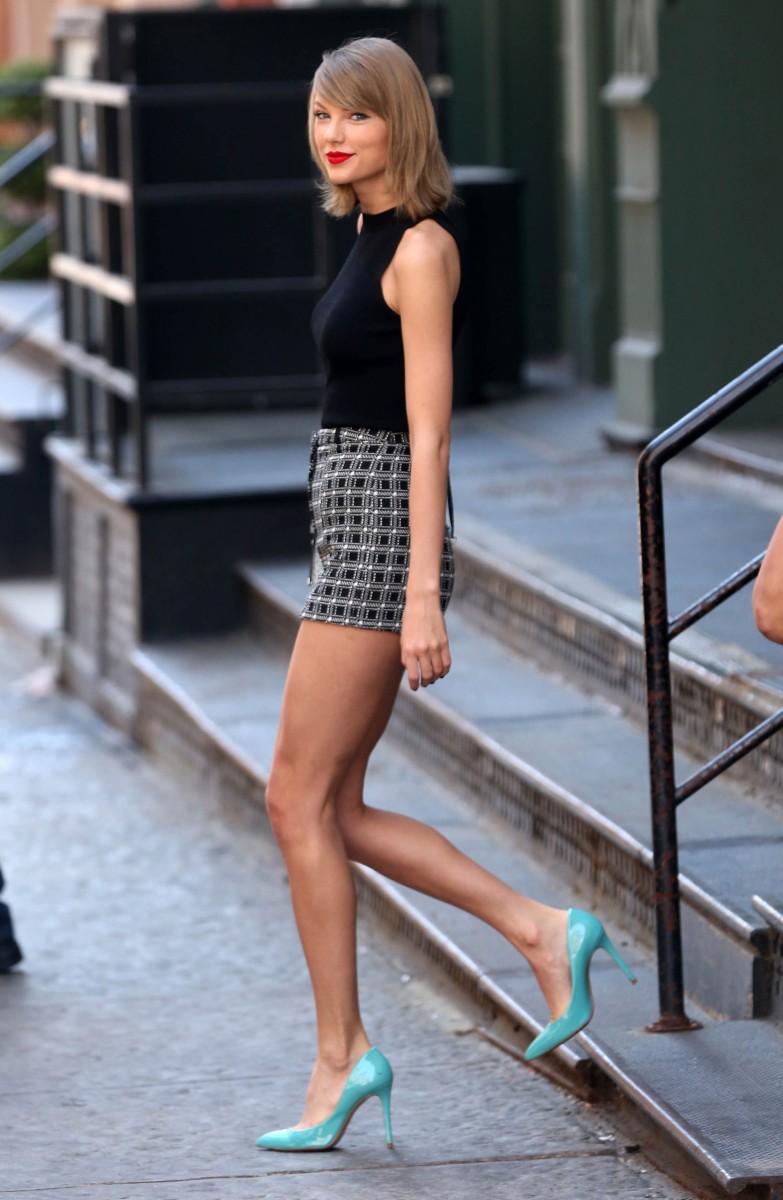 TSwizzle- a notable, likeable force who will be even more elegant and interesting in 5-10 years
The winemaker described the 2010 as a "Teenager who leads with their muscles." All the signs of being important are there, but the vintage has not yet come into it's "elegance." That will happen in 10-15 years. In a few years they will be approachable, complex, and in "harmony." Until then, you'll keep hearing more from these wines as they are notable and their powerful tanins will allow them to "cellar well."
Sitting with my friends Noelle and Devony, we mulled this description for a while before declaring the 2010 Brunello di Montalcino the "Taylor Swift of wine."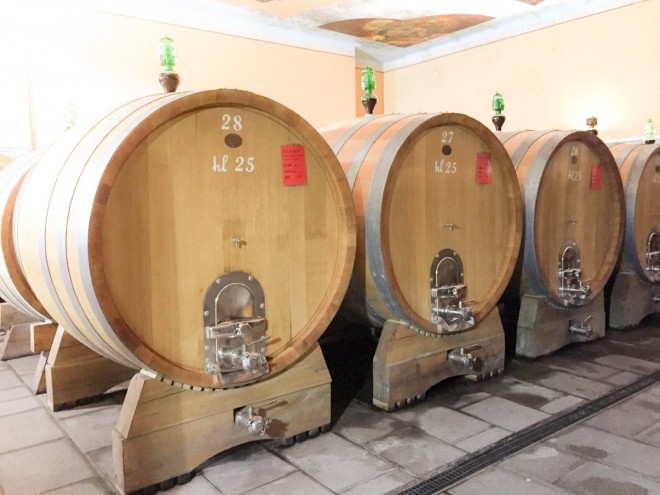 Future Brunello di Montalcino aging in oak barrels at Le Chiuse
All three of us appreciate the importance of Ms. Swift. Her songs sound like money to me. She's a force that is going no where, and she's  going to be even more interesting in 5-10 years when she either learns to dance, or at least stops looking like that scene where Bambi tries to walk on ice.
We are all curious to see where Taylor Swift will be in a few years, and the 2010 Brunello di Montalcino should grow into it's own at the same pace.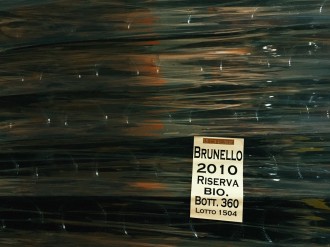 The 2010 Brunello Reserva in the Cellar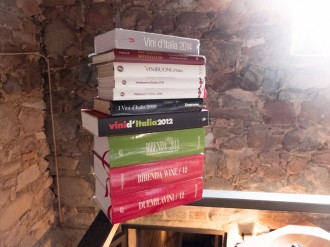 An Italian wine library in the Le Chiuse Cellar
So what to drink now? We don't want to drink wine the winemaker describes as "a teenager."
We asked the Nicolo what to drink now the 2007 Brunello came up. The vintner described it as, "a man in his 40s who has got some game." Interesting, complex, fully developed. Noelle, Devony and I quickly came to a consensus on how to remember the 2007. It's the Dave Grohl of Brunello. Everyone of us appreciates a little Grohl in our lives.
Foo Fighters frontman Dave Grohl has already been inducted into the Rock and Roll Hall of Fame once. He'll get in a second time, too.
We tasted some other memorable wines including the 2013 Rosso di Montalcino, "a strong boy who is appealing now but might not be so interesting in 10 years." I can't remember if it was Noelle or Devony that made this connection first and dubbed it the Channing Tatum of  Tuscan wine.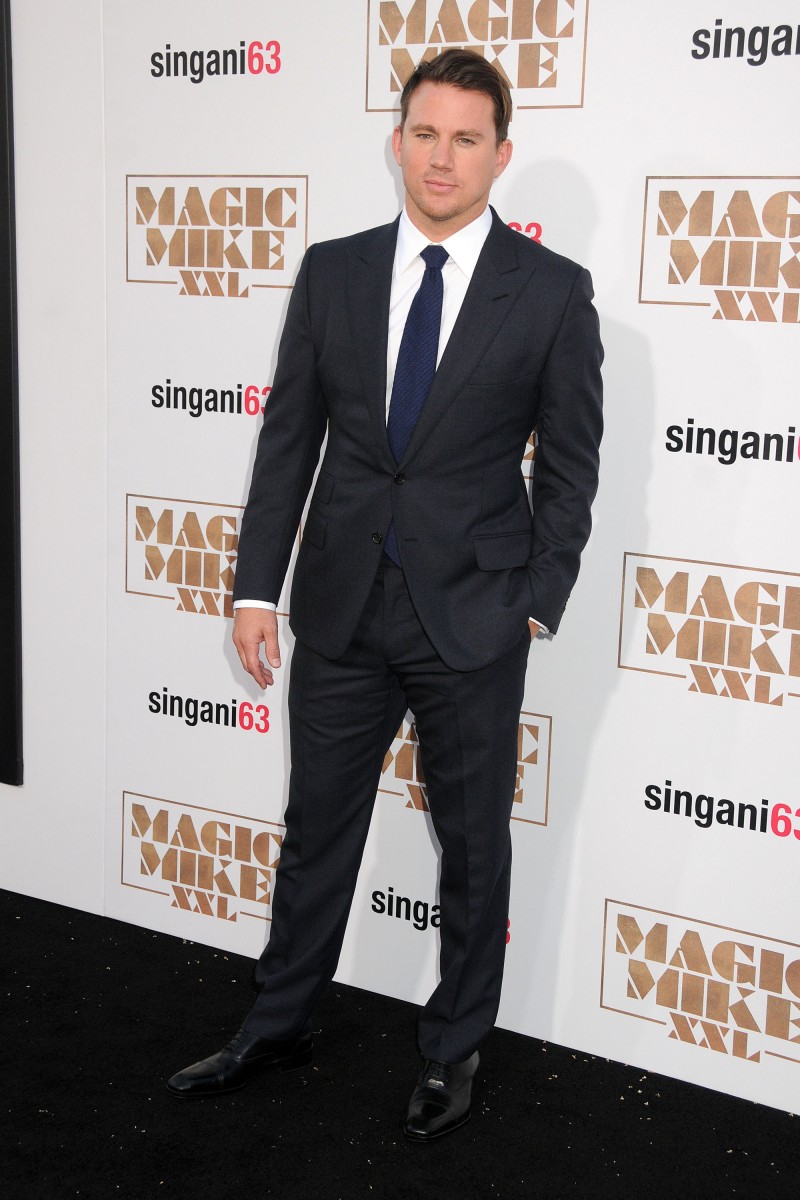 Some nights you are in the mood for a little Magic Mike. Channing Tatum Pairs nicely with the 2013 Rosso di Montalcino
The 2009 Brunello di Montalcino was described to us as "a young father in his 30s. Starting to find harmony." Hella Ryan Gosling of the wine world!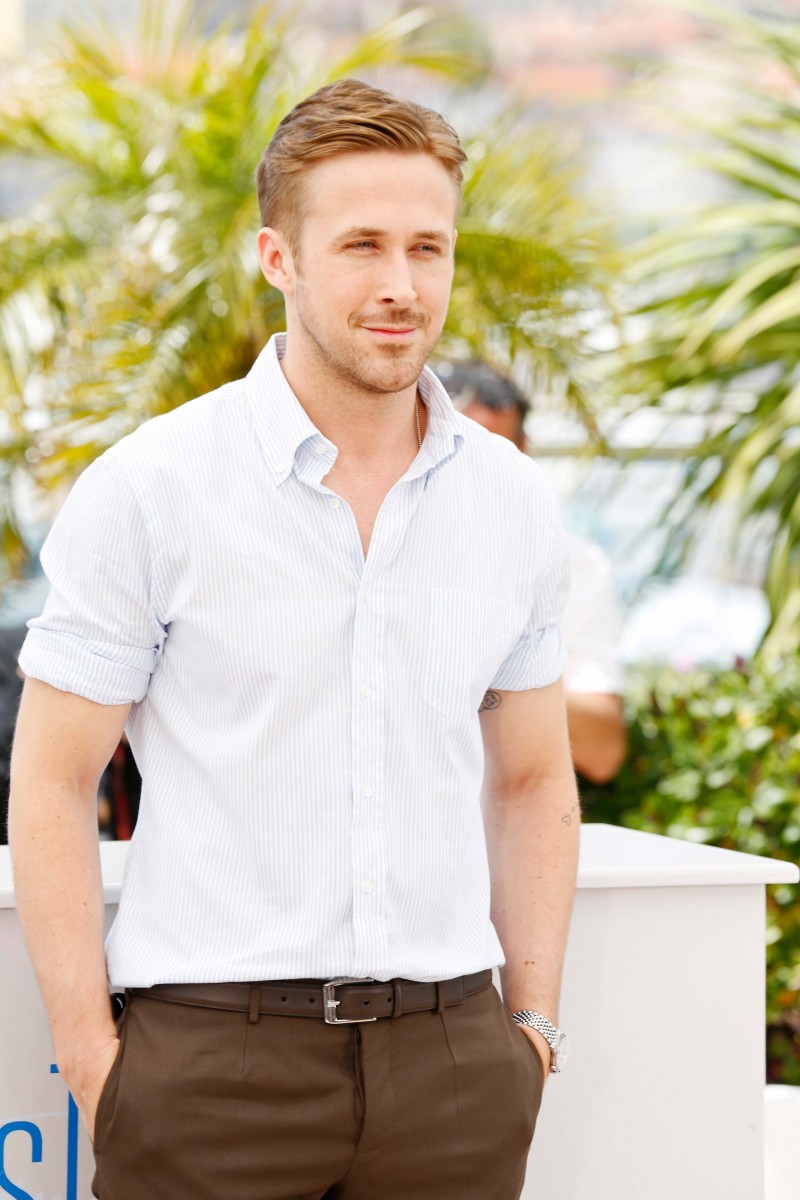 If Ryan Gosling were an Italian wine, he'd be a 2009 Brunello di Montalcino
So many wines were being tasted, and Nicolo was such a warm host. He gave us a tour of the vineyards and winery.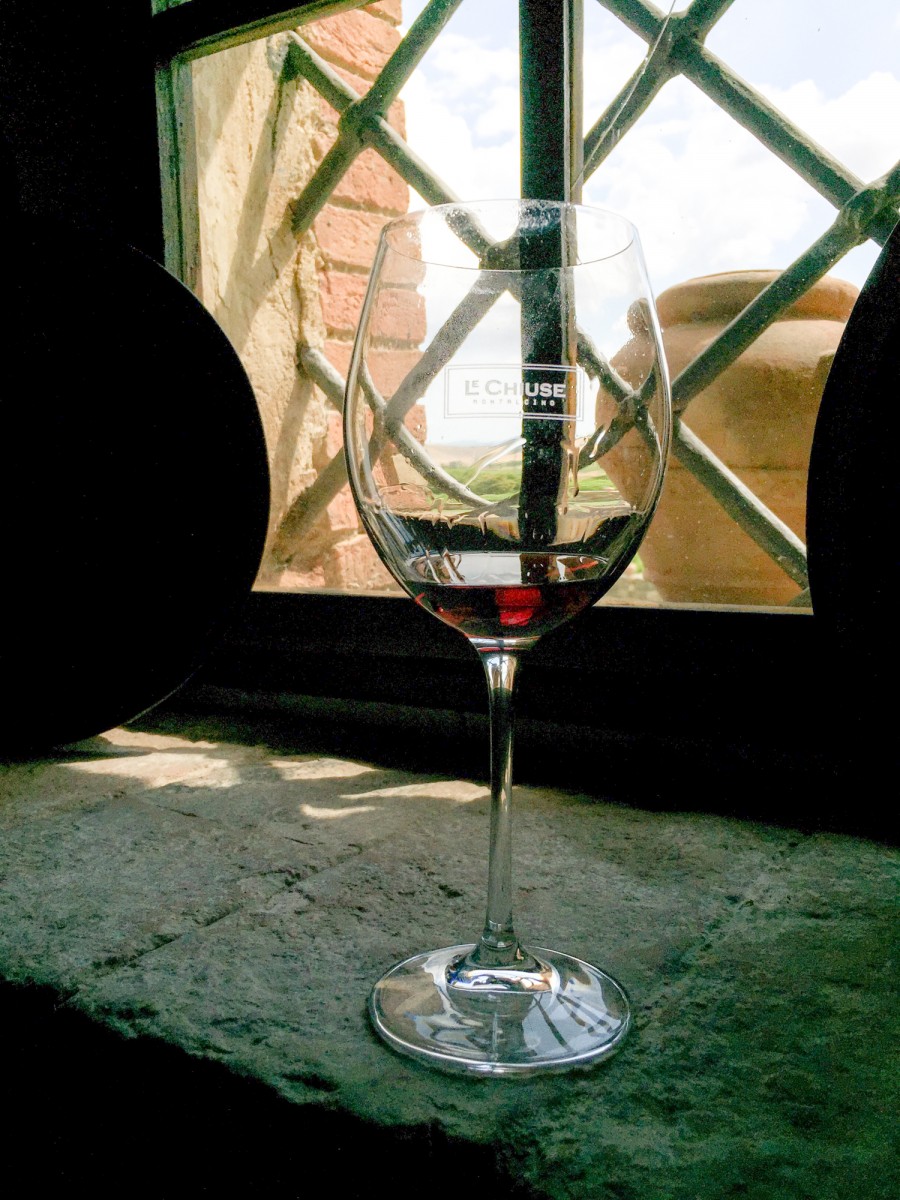 A glass in the Le Chiuse cellar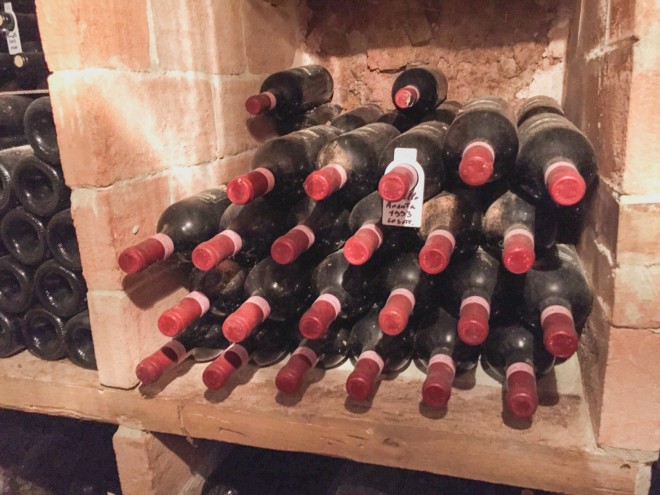 The wine library at Le Chiuse
We also had the opportunity to taste the 2009 Riserva. Nicolo, the winemaker, described this one as "a man approaching 40" worth enjoying after 6-7 years.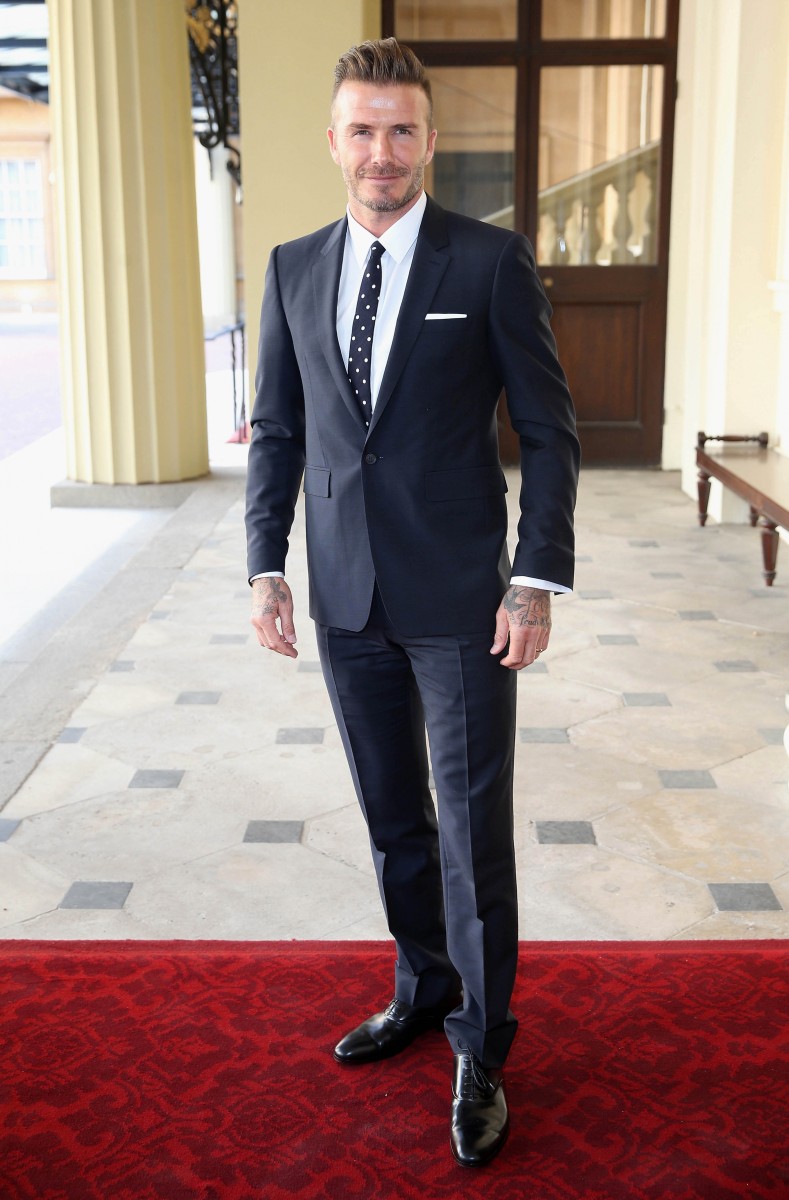 If Becks were Brunello, he'd be a 2009 Riserva
After some contemplation we decided the 2009 Riserva was the David Beckham of Brunello di Montalcino. He's fine, but seems slightly less accessible than Grohl, Swift, or Gosling (maybe it's the accent)?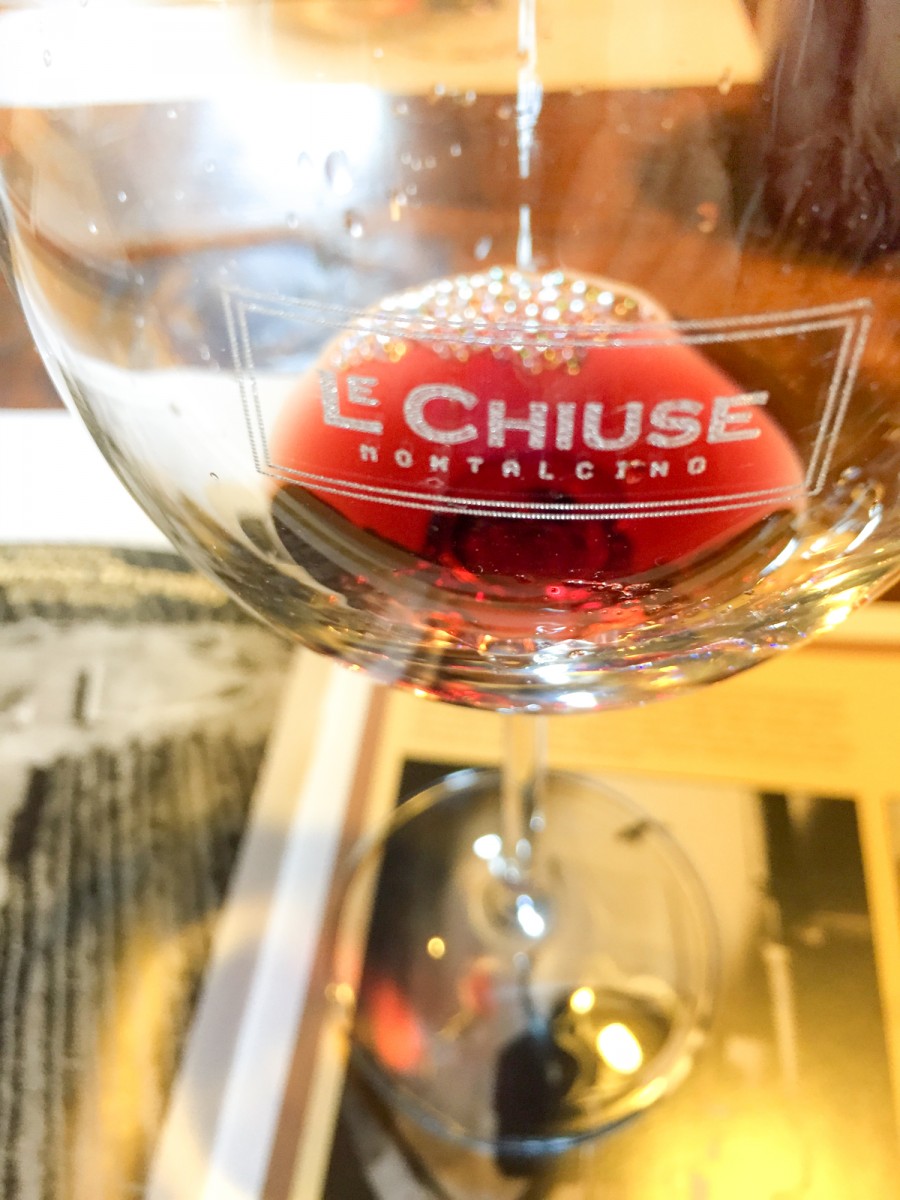 Brunello di Montalcino tasting at Le Chiuse
Noelle and I each ordered a case of wine from Le Chiuse after our tasting. Mine arrived the other day.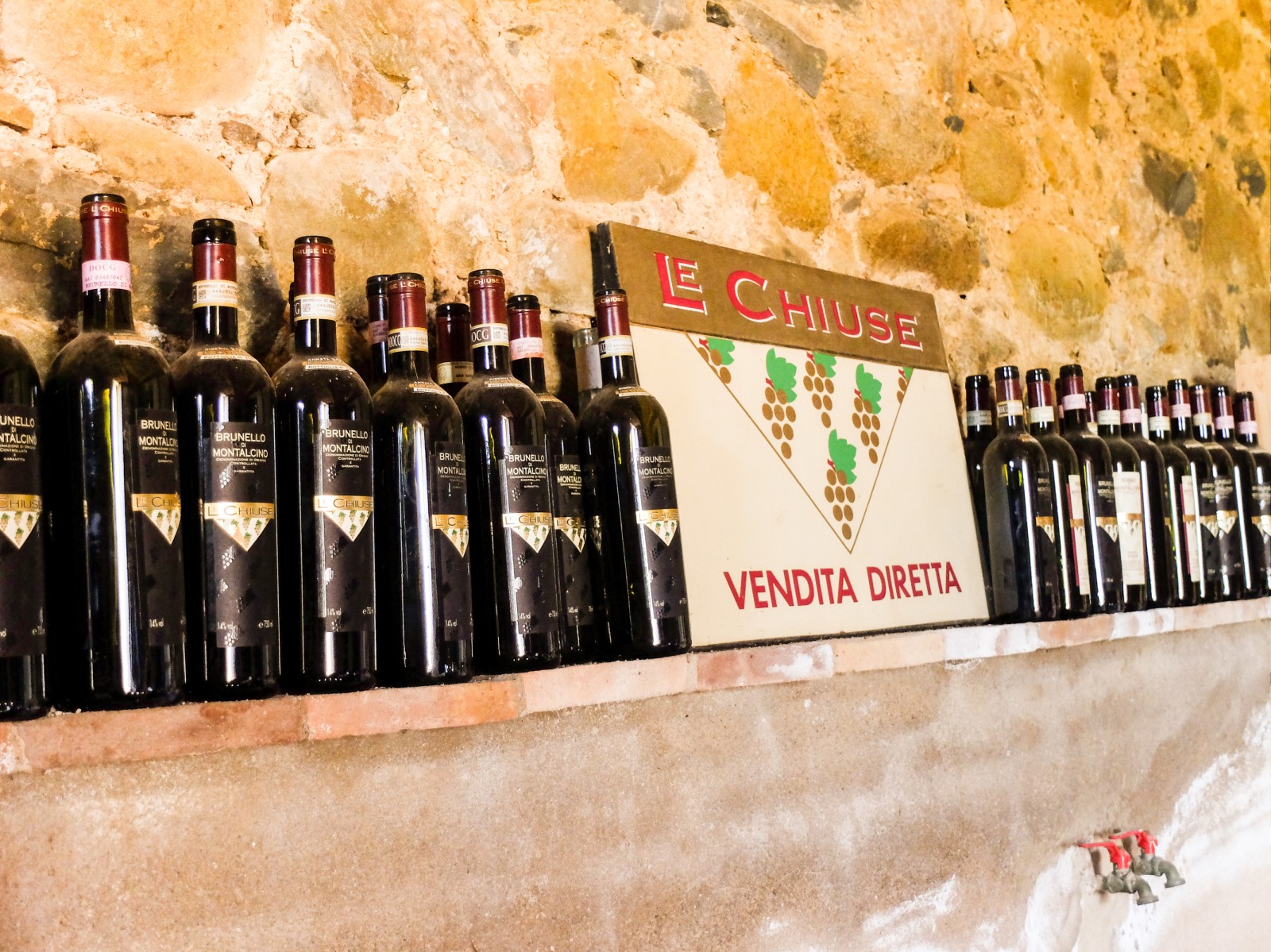 The Lineup at Le Chiuse
Now I need to figure out when Magic Mike XXL comes out on iTunes so I can open up a bottle of the Rosso and enjoy a movie night. Because some nights, you need a little Channing Tatum.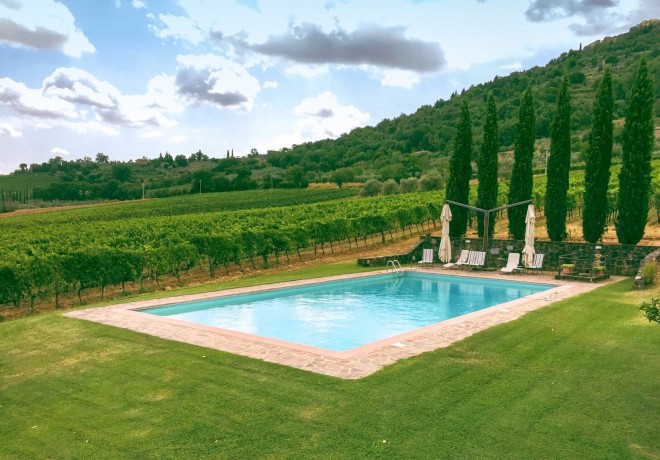 The pool in the vineyard at Le Chiuse
Azienda Agrituristica "LE CHIUSE"
Via delle Fonti, Località Le Chiuse
58014 Manciano (GR)
Telefono +39 0564/625060
Fax +39 0564/620928
Cellulare +39 335/6920736
Email le_chiuse@yahoo.it
Le Chiuse's US importer is:
307 East 53rd Street
New York, NY 10022
Email:
Phone:
1.800.RED.WINE
Fax: