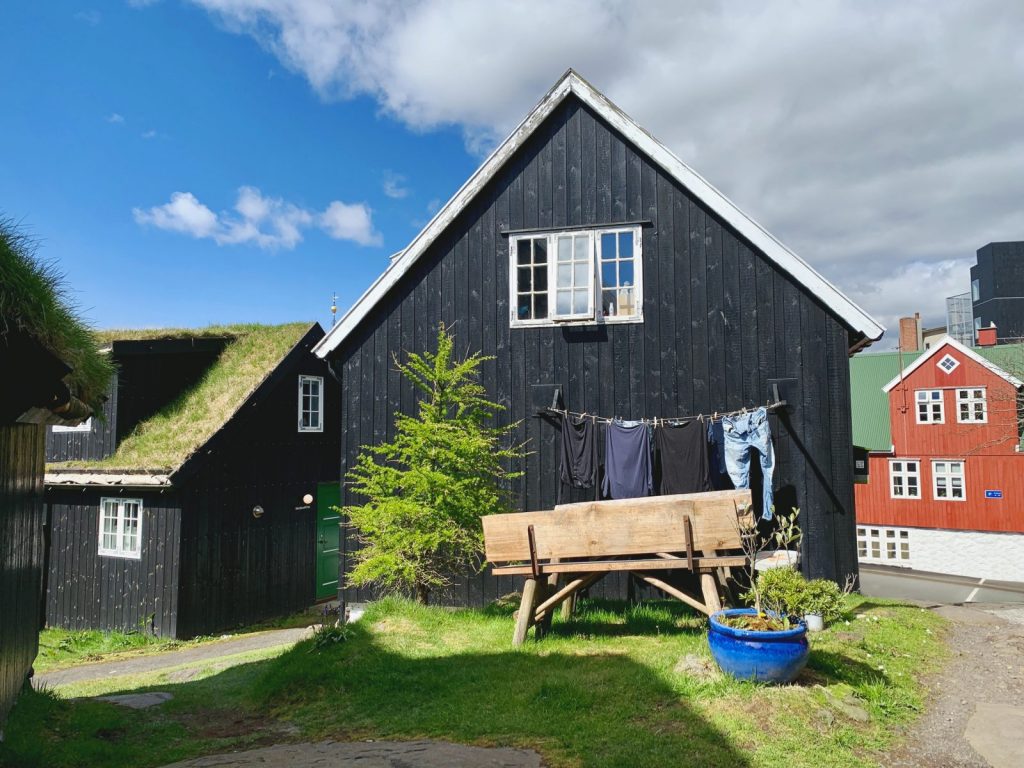 Charming Tórshavn
Located about halfway between Iceland and Norway, the Faroe Islands are an autonomous country within Denmark. Photographers, who are constantly looking for beautiful landscapes devoid of crowds, have been buzzing about the Faroes and gorgeous images of the place have been appearing in instagram feed for a while.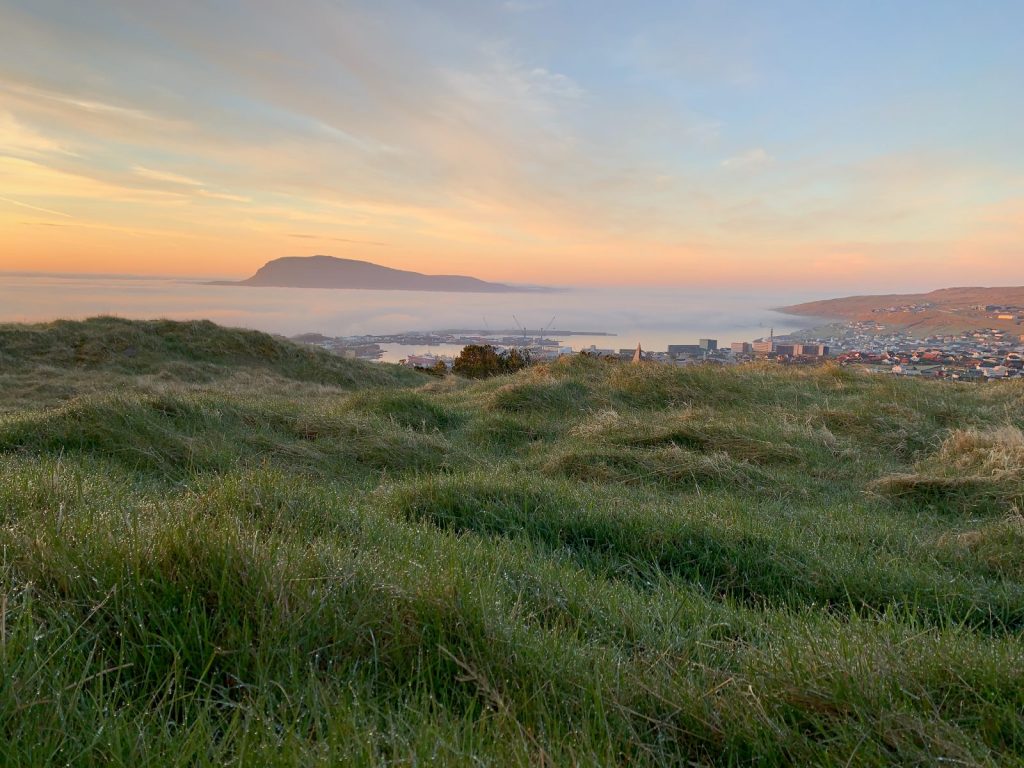 The view from my room at Hotel Foroyer
I got the chance to explore the Faroe Islands this spring, when I went for a week long photo workshop (more on that in a future post). My first impression was that this part of the world was for advanced travelers only– those who have already visited Iceland, Norway, and other Nordic countries and wanted to try someplace new. But the Faroe Islands grew on me, and I left thinking Torshavn is great lesser-known European destination, perfect for a mini-break. It's easy to reach by air by both SAS and Atlantic Airways.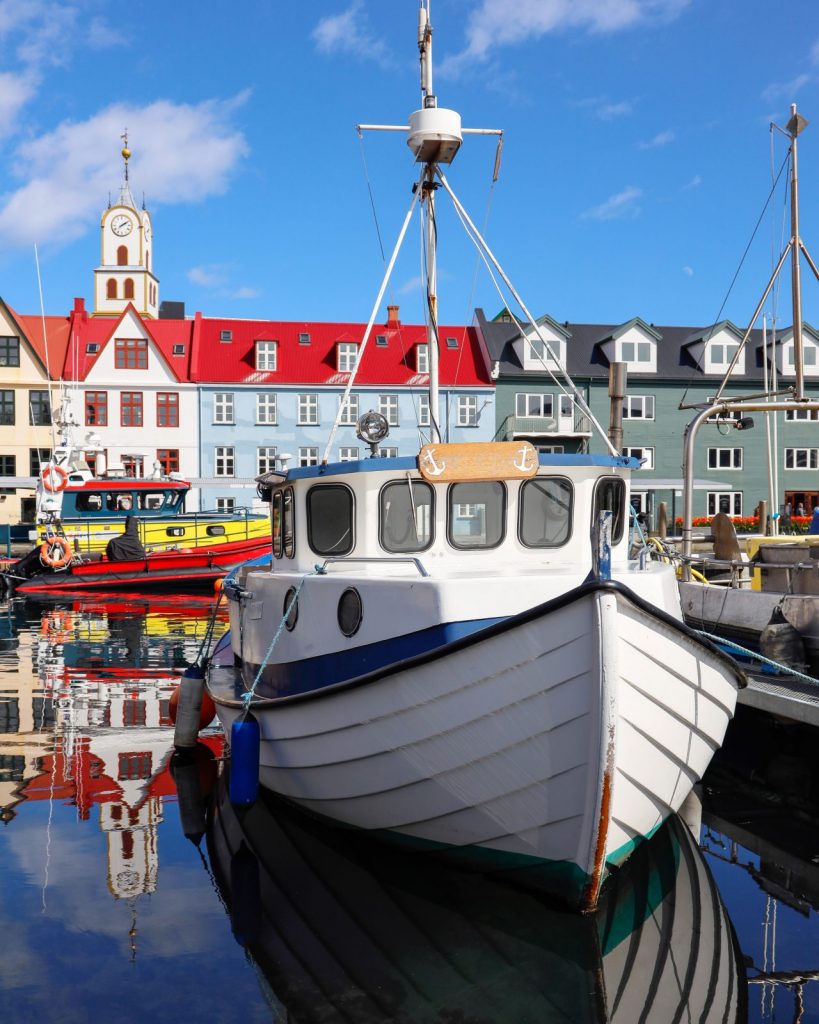 Along the Torshavyn waterfront
Torshavn is one of the smallest and most charming capital cities in Europe. With a population of With a population of just over 19,000 people, Torshavn is more of quaint town than a bustling city. But it does have all three of the Faroe Islands stop lights!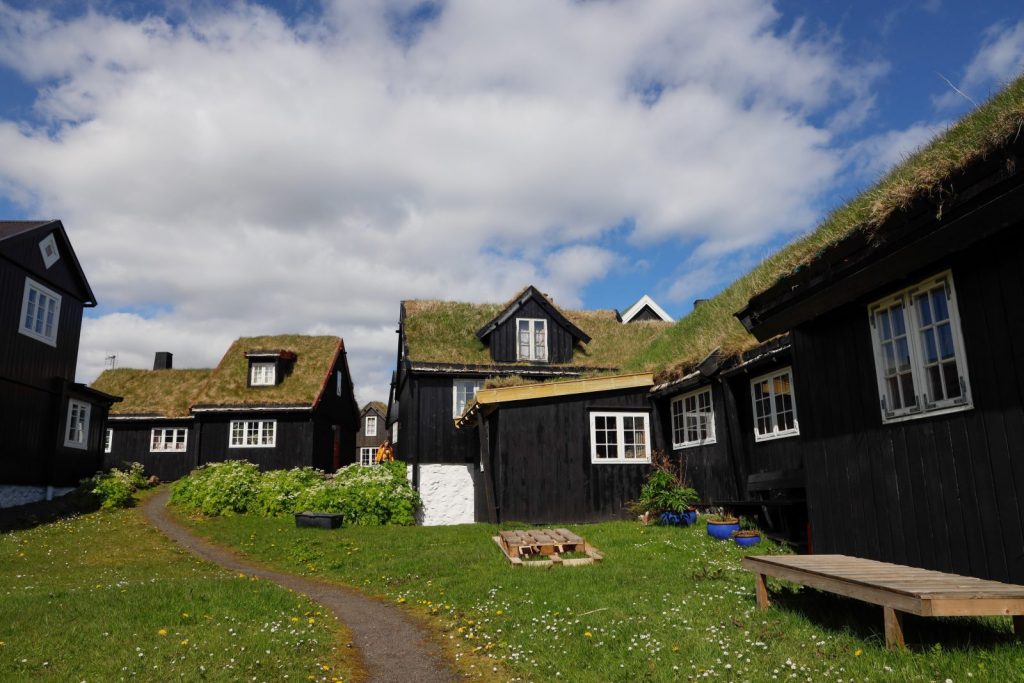 Sod roofs in Tórshavn Old Town
One of the first things I found refreshing about Torshavn it's one of the few places I've been that still doesn't have a Starbucks. I heard there was a Burger King but other than that I did not feel the presence of major chain dining. This makes for a sense of authentic quaintness that has becoming increasingly rare. But I fell under the spell of Nordic charm while wandering around Torshavn's old town, where many of the houses have sod roofs. It's not unusual to see the turf being "mowed" by sheep.
Faroese laundry 
There are more sheep than people in the Faroe Islands. With abundant lamb and fish (the Faroe Islands primary industry is fishing) the Faroese restaurant scene is better than I expected. In Torshavn there are plenty of cute cafes for coffee and lunch and some very nice restaurants including good sushi (Etika), fine Faroese dining at Áarstova.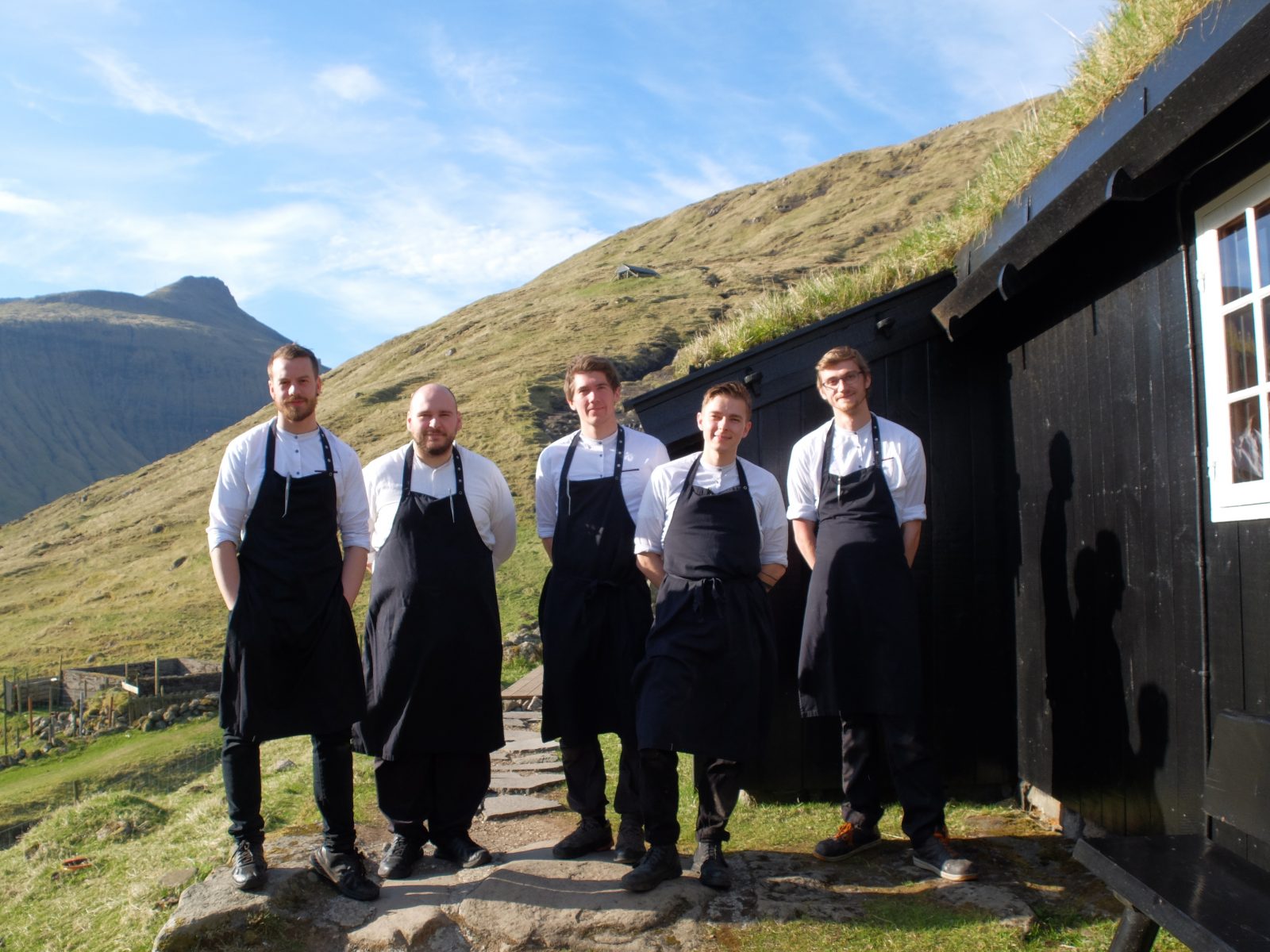 The Koks staff was very welcoming
Further afield (but well worth the trip from Torshavn) is the 2- Michelin Star restaurant, Koks, For foodies, this place is not to be missed! Run by young chef Poul Andrias Ziska, who hails from Torshavn, Koks is the high temple of Faroese cuisine. The night I dined there other guests had come from Iceland and the United States primarily to check out this small restaurant filled with rustic charm.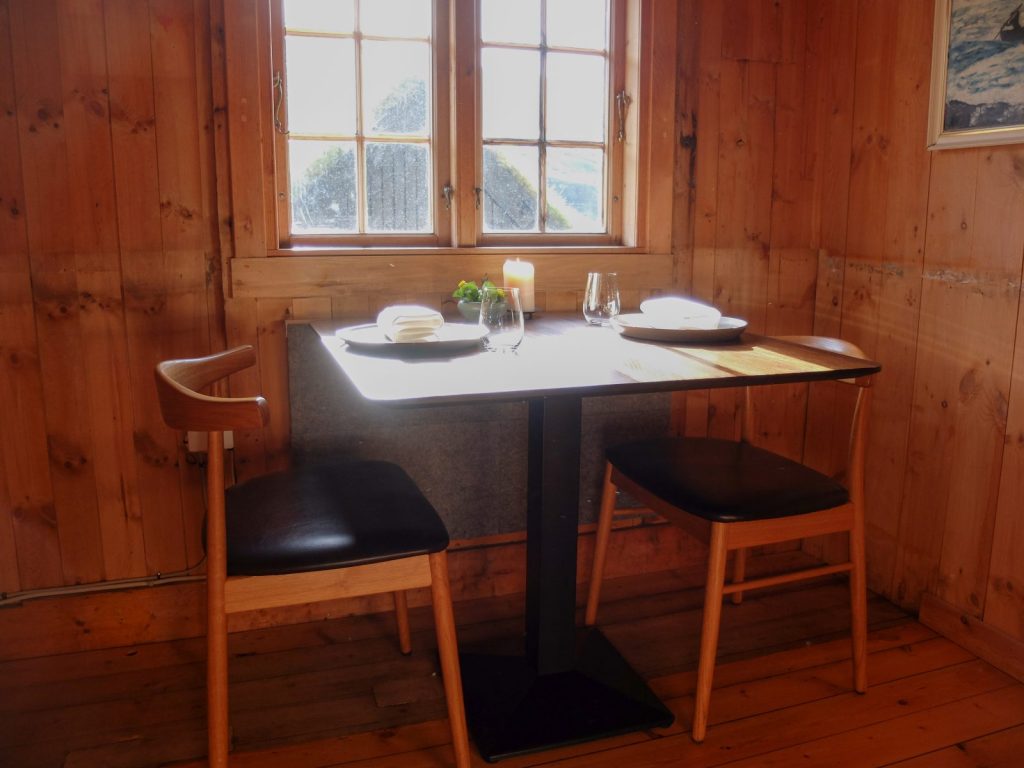 Rustic charm at Koks
Two Michelin stars don't come cheap. The tasting menu was about $254 USD, with the wine pairing setting me back about $194. But I was glad I did it and thought this experiential dining experience was worth it. With only 24 spots per evening, if you're interested in dining at Koks, be sure to book ahead.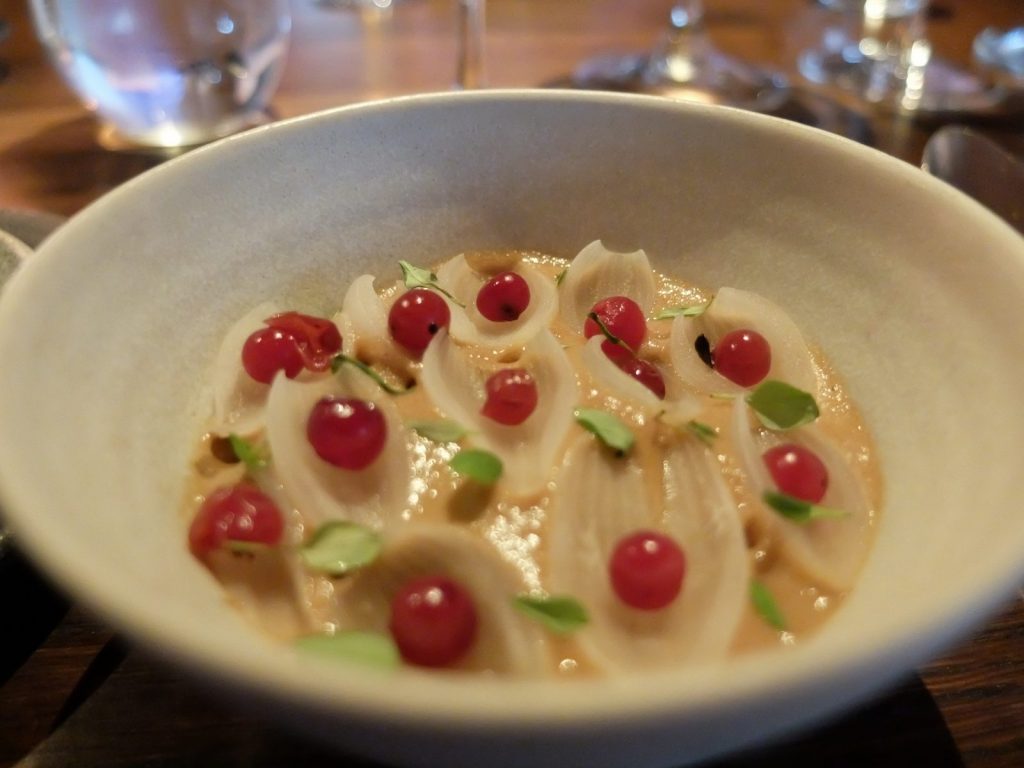 2 Michelin star goodness at Koks
Lamb, fish, root vegetables make up most of the menu at Koks and it was exceptionally good. I'm particular about fish and still found the dishes quite tasty.
Shed with a sod roof
You can easily spend a few days exploring Torshavn by foot and doing day trips to some of the more spectacular scenic locations in the Faroe Islands. I was based at the Hotel Føroyar, a modern boutique hotel located within walking distance to central Torshavn. It was comfortable and had speedy wifi and all the modern conveniences and seemed to be favored by tour groups.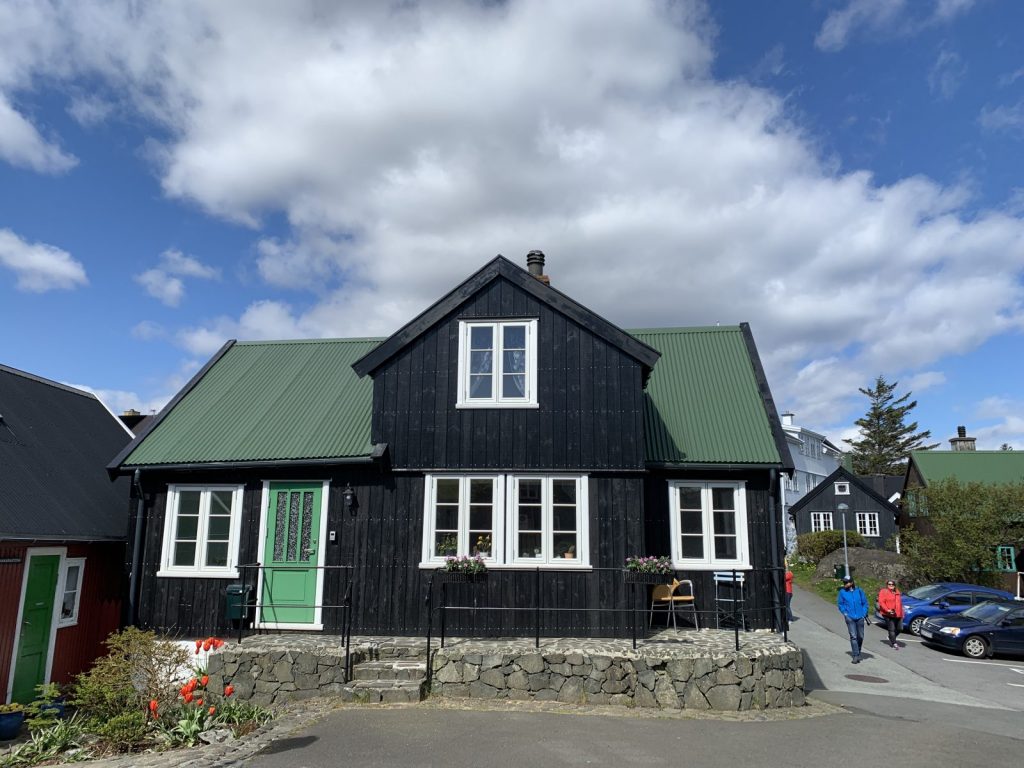 Torshavn is compact and walkable
Torshavn is a great base from which to explore the Faroe Islands, or a destination in itself for a few days.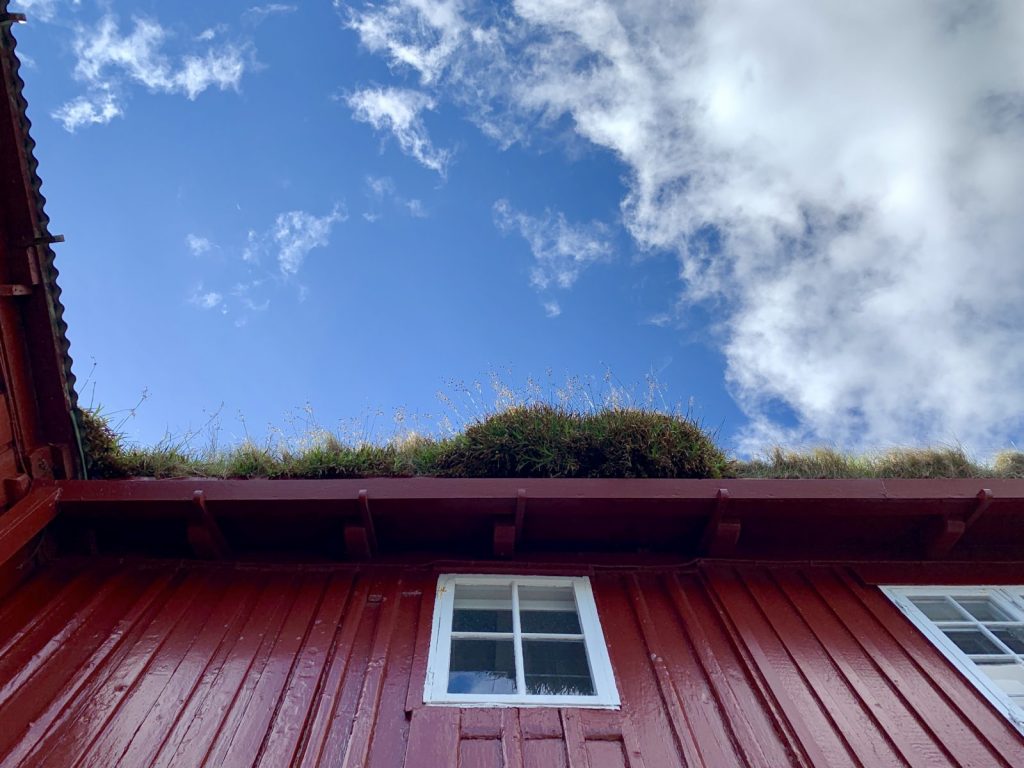 Sod roof and sky in Torshavn
Made up of 18 islands, the Faroe Islands have a population of just under 52,000. While small in size, the Faroe Islands were strategically important to the United Kingdom during World War II.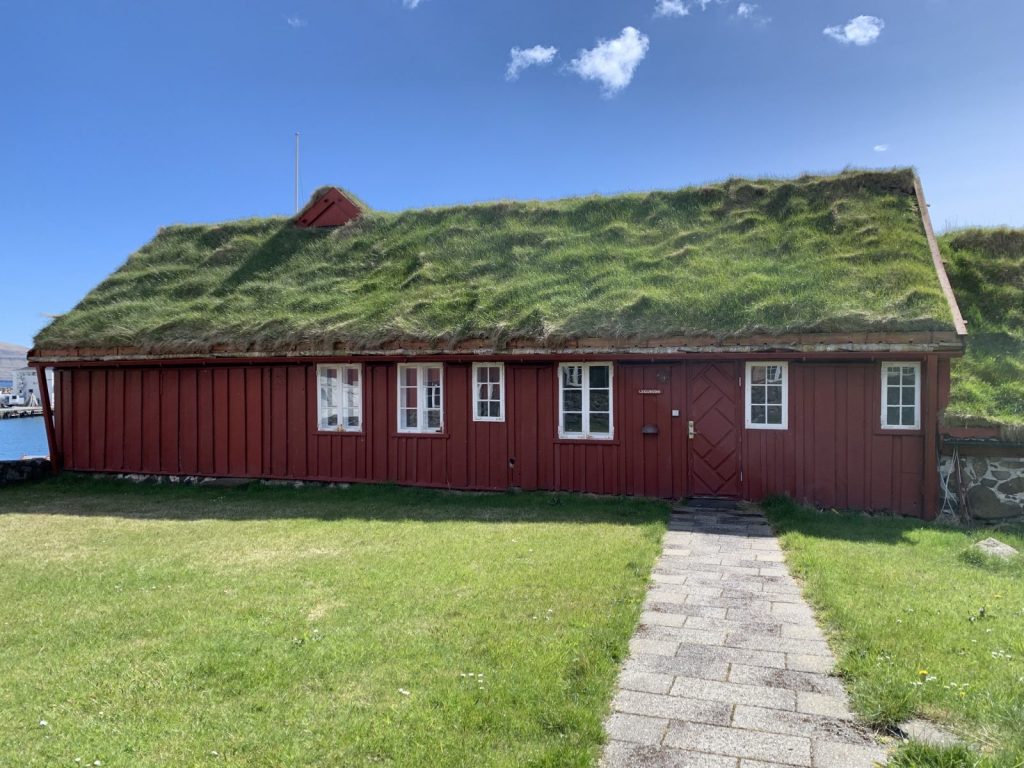 Torshavn's old town
Exploring the waterfront and historic old town Torshavn is a very pleasant way to spend an afternoon. There are some quaint cafes (Paname Cafe serves lovely coffee and cakes and Cafe Umami has a great menu for lunch and) and shops which are fun to browse and explore.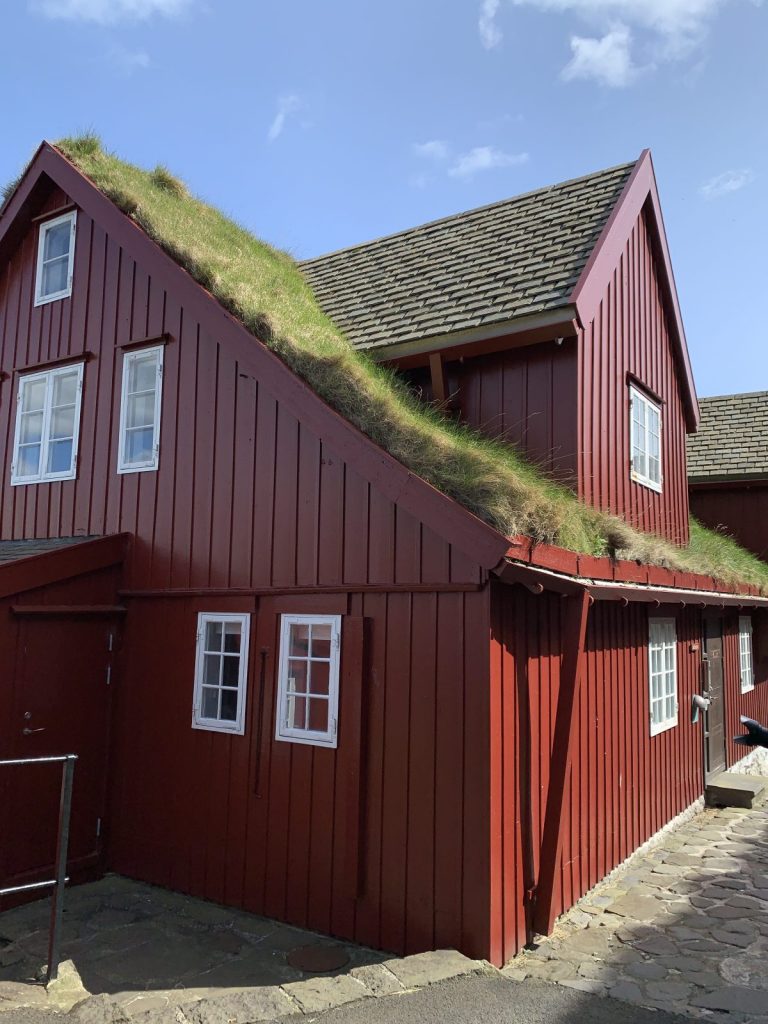 Red buildings with sod roofs
While there isn't a major nightlife scene in Torshavn, it has enough appeal to charm most travelers for a few days.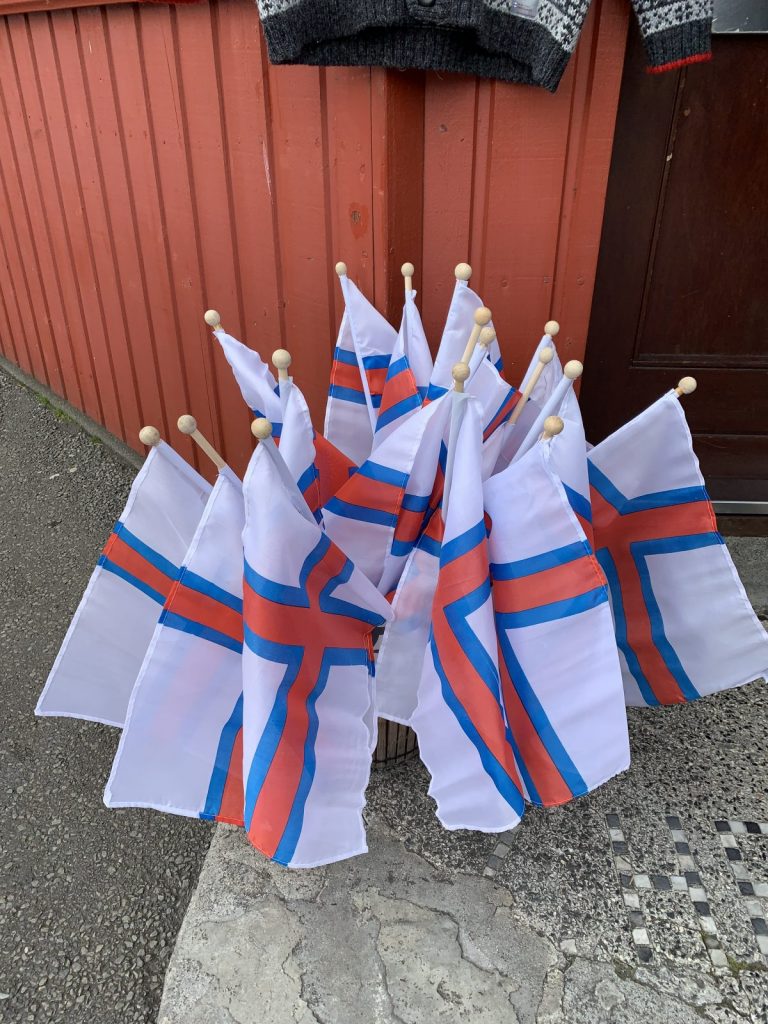 Faroese flag souvenirs in Torshavn
If you're curious about checking out someplace off the beaten path that combines natural beauty and interesting food, consider adding Torshavn to your list of places to visit.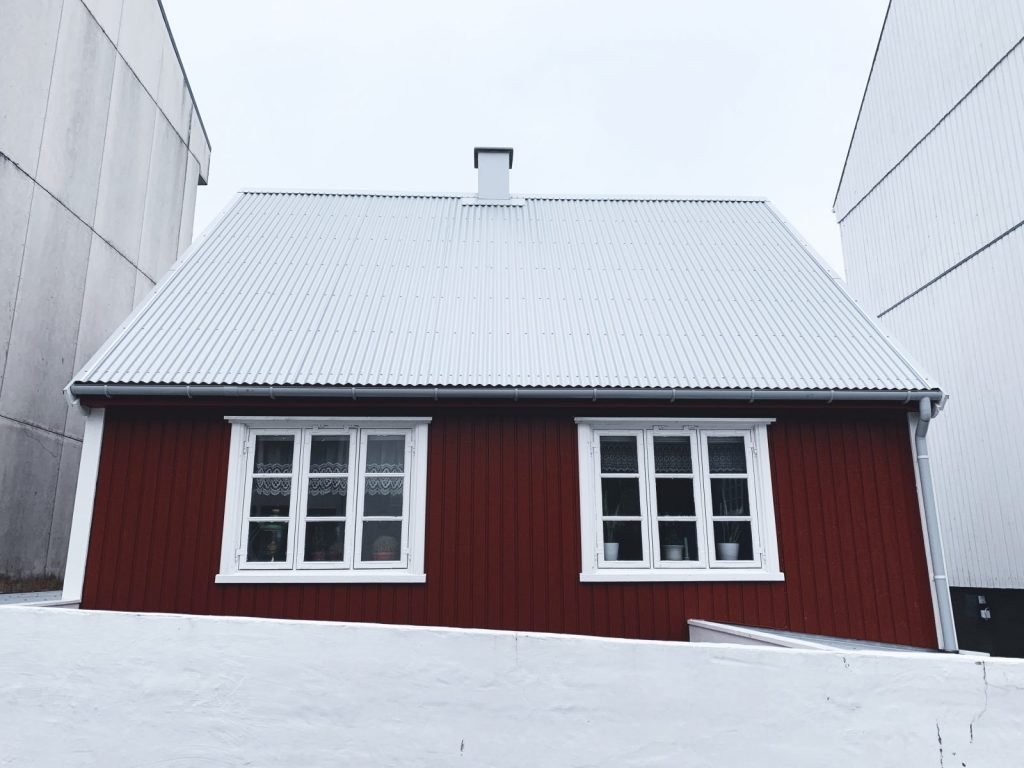 Red buildings in Torshavn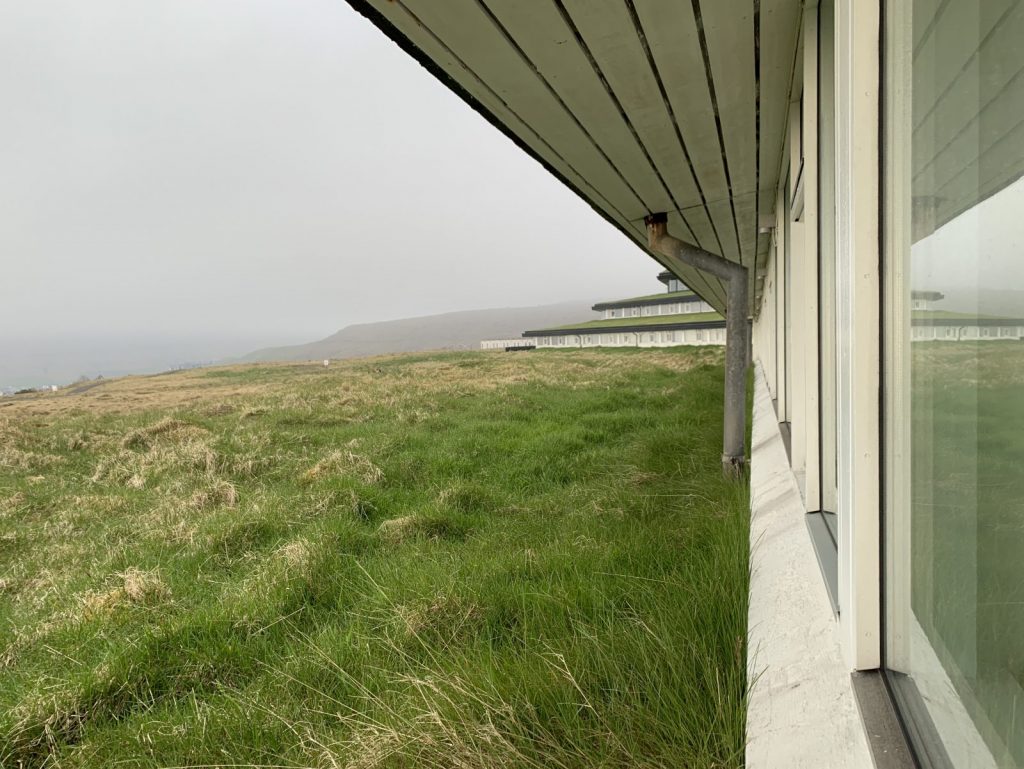 Moody skies at Hotel Foroyar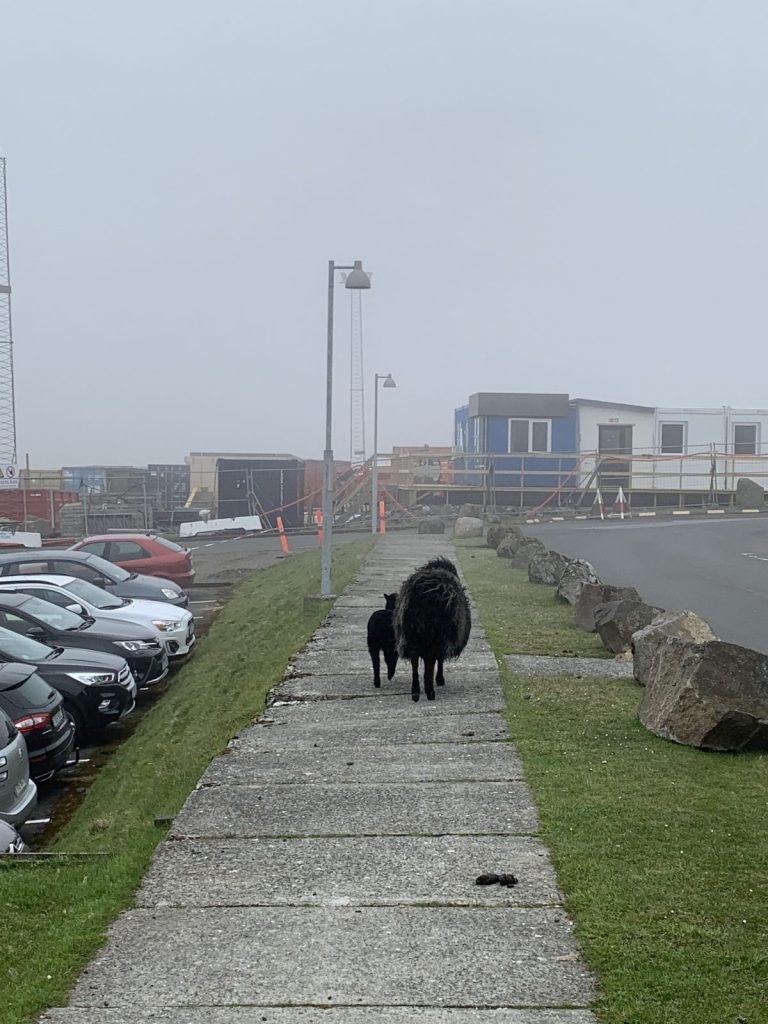 Sheep in the parking lot at Hotel Foroyar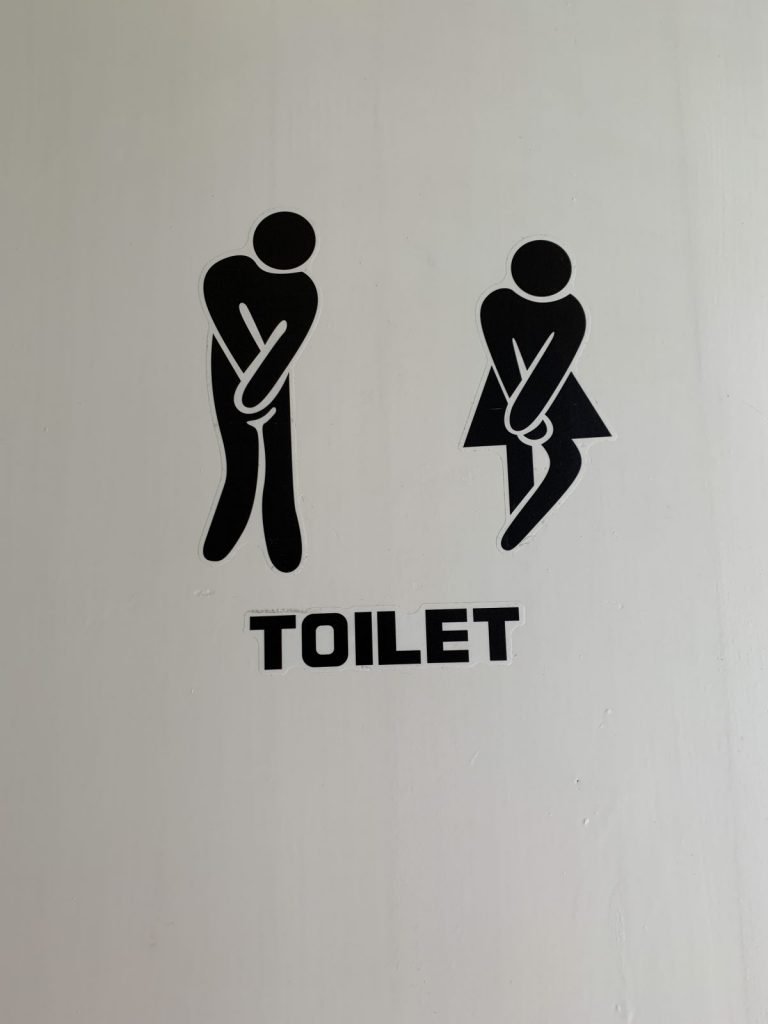 Amusing bathroom signage in Torshavn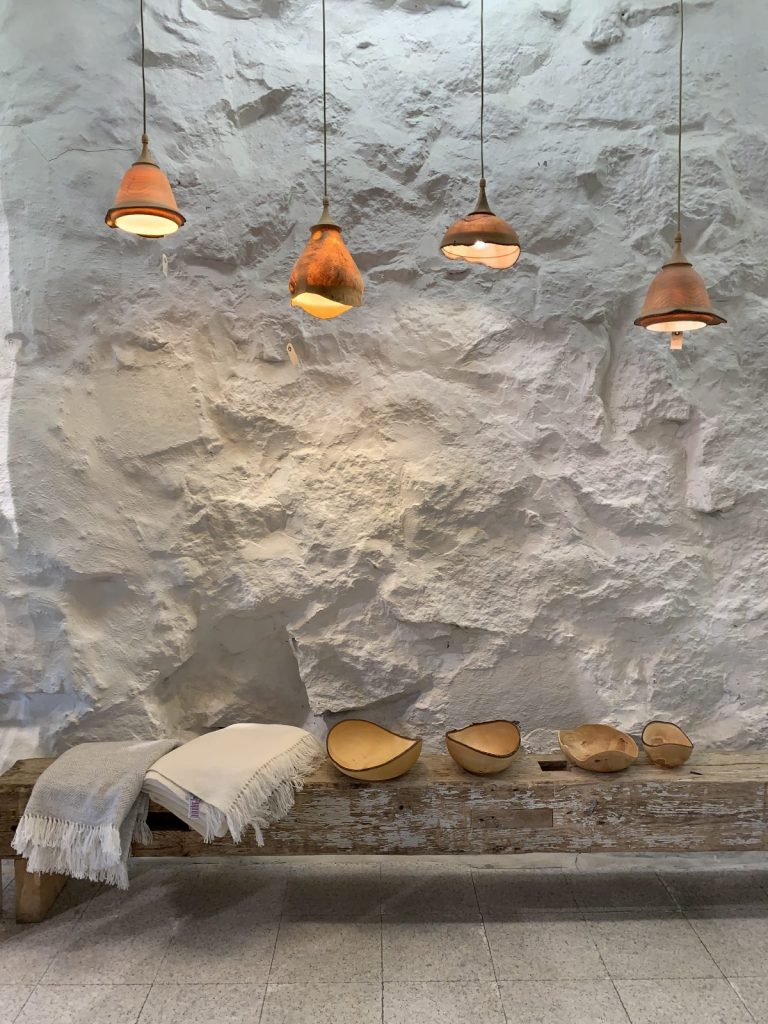 Local crafts for sale in Torshavn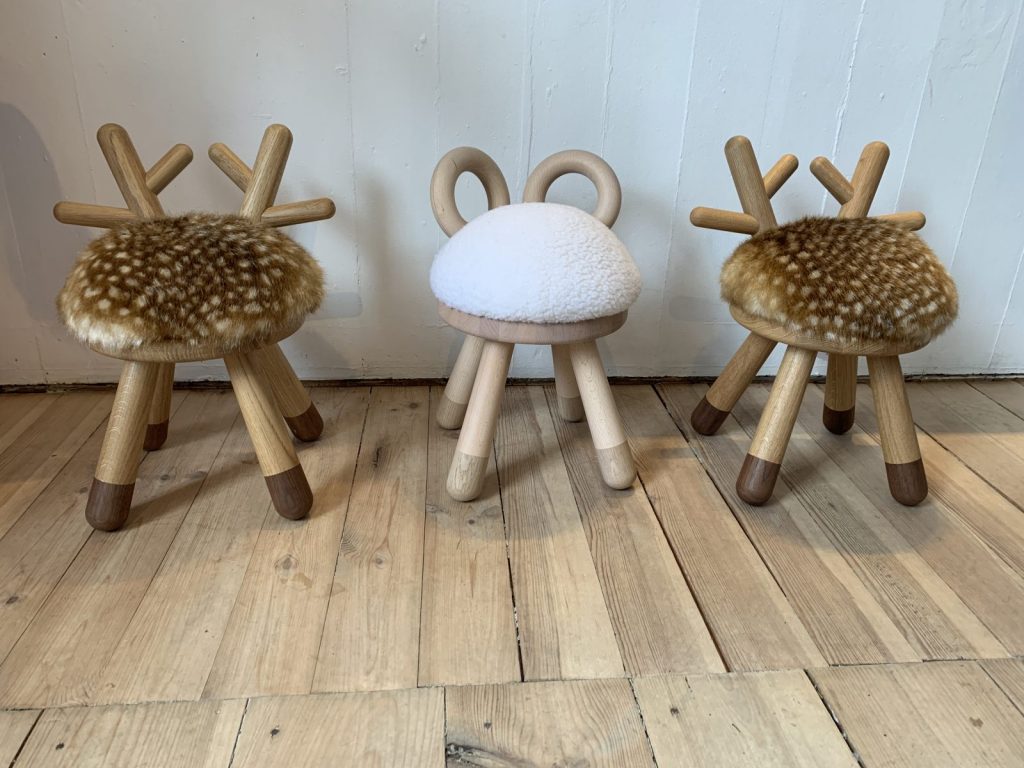 how cute are these children's chairs?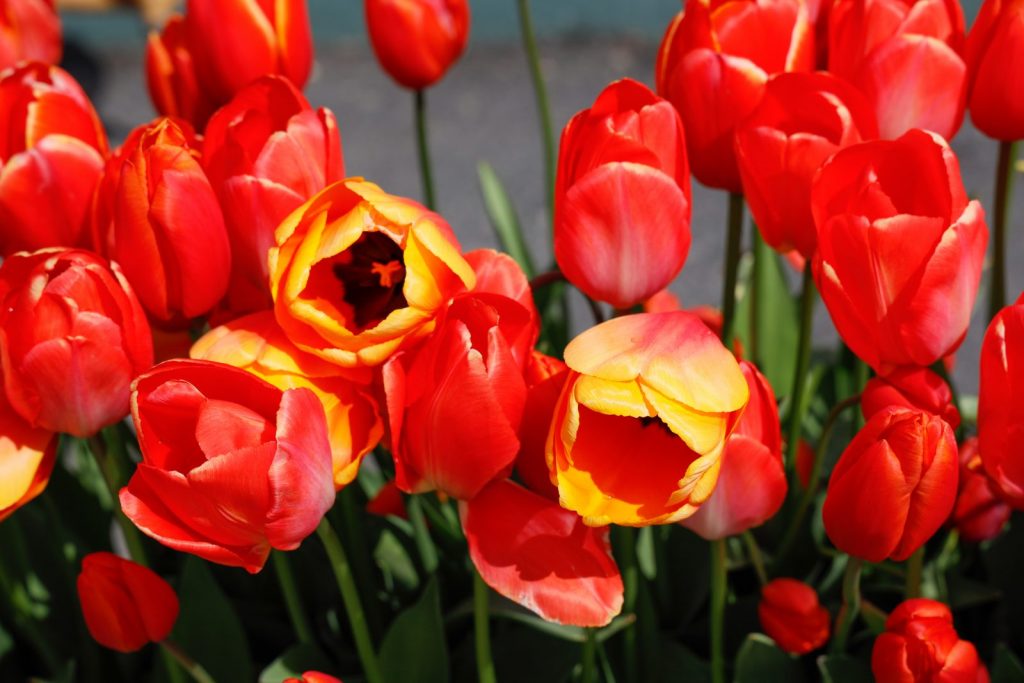 Tulips in Torshavyn
Hotel Føroyar
Oyggjarvegur 45, FO-100 Tórshavn
+298 317500
Rates start from $283 for standard room (2 adults)
Cafe Umami
100 Undir Bryggjubakka,
Tórshavn 100, Faroe Islands
+298 284747
Áarvegur 3
FO-100 Tórshavn, Faroe Islands
Tel
Gongin 1
FO-100 Tórshavn, Faroe Islands
+298 333000
Panama cafe
4 Vaglið,
Tórshavn 100, Faroe Islands
+298 788288
Frammi við Gjónna
Leynavatn, Faroe Islands
+298 333 999