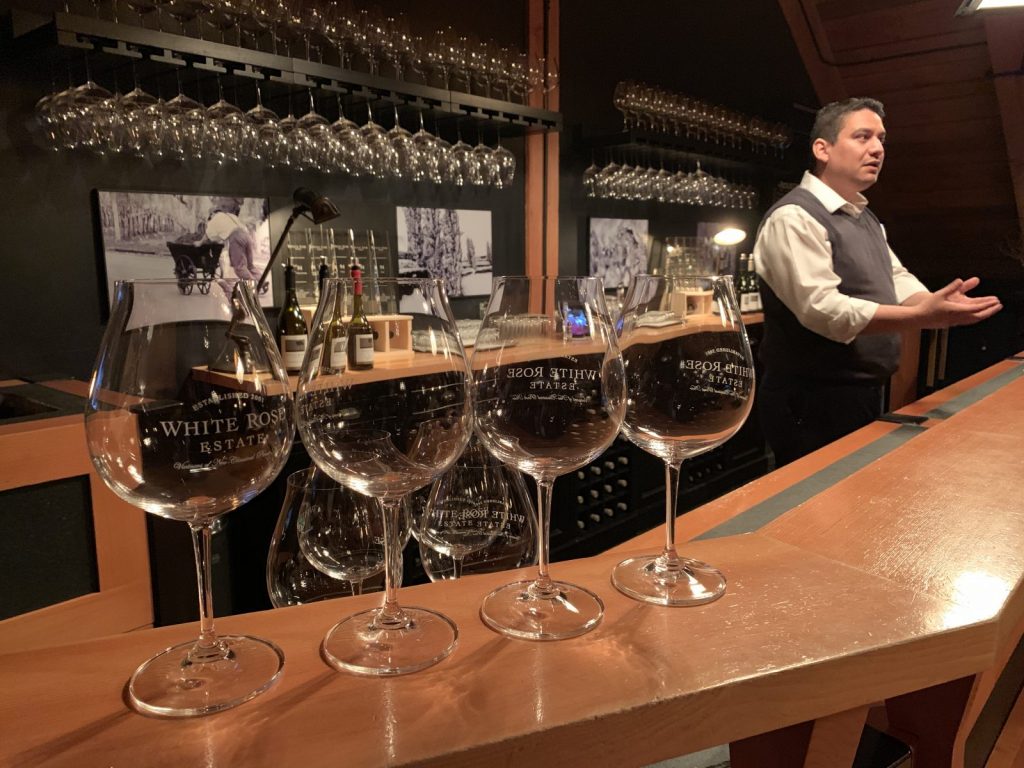 The moody tasting room at White Rose Estate Winery
Pinot Noir fans have long been aware that The Pacific Northwest produces some of the best wines in the United States. Yet Oregon's wine country isn't nearly as well known as a tourist destination as California's Napa.  I recently went on a wine tasting weekend in the Willamette Valley to check out the area for myself.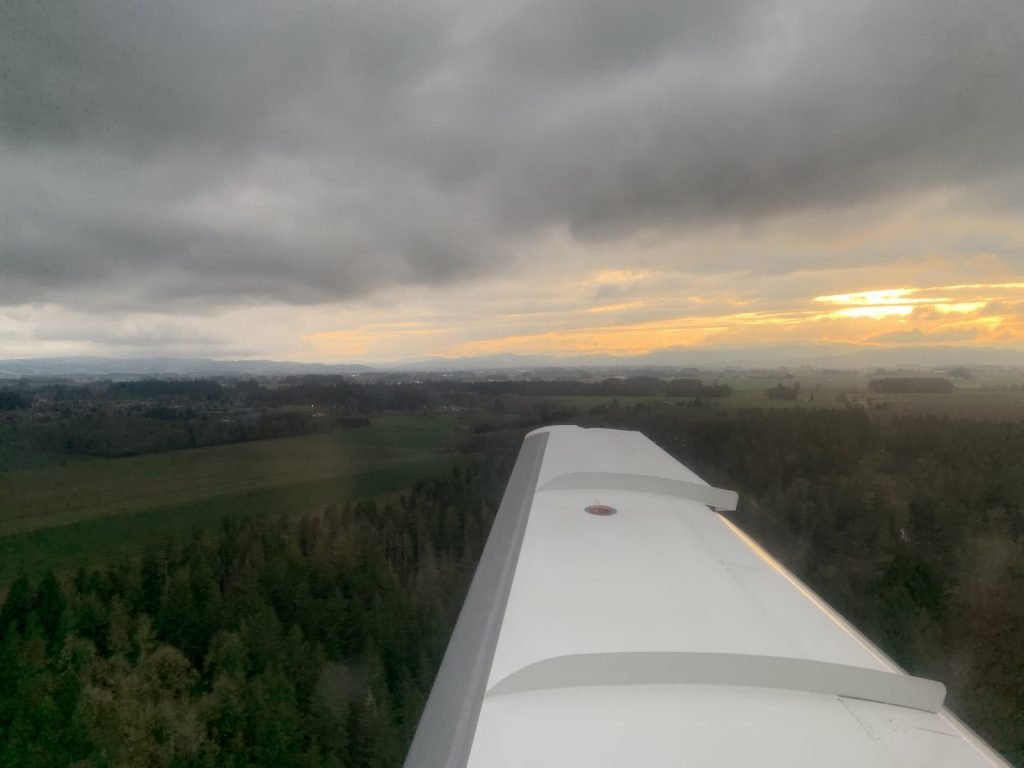 Moody weather and evergreens in McMinnville
Stretching 150 miles long and is home to more than 500 wineries, Oregon's Willamette Valley can be daunting when figuring out how to plan a wine tasting weekend.  Fortunately I found
Pinot Car
, which can provide you with a driver slash concierge that knows the area and help you craft the perfect wine tasting weekend. Since I was traveling with friends, we booked a private car and driver/tour guide and had him pick us up in Portland and show us some of the region's highlights.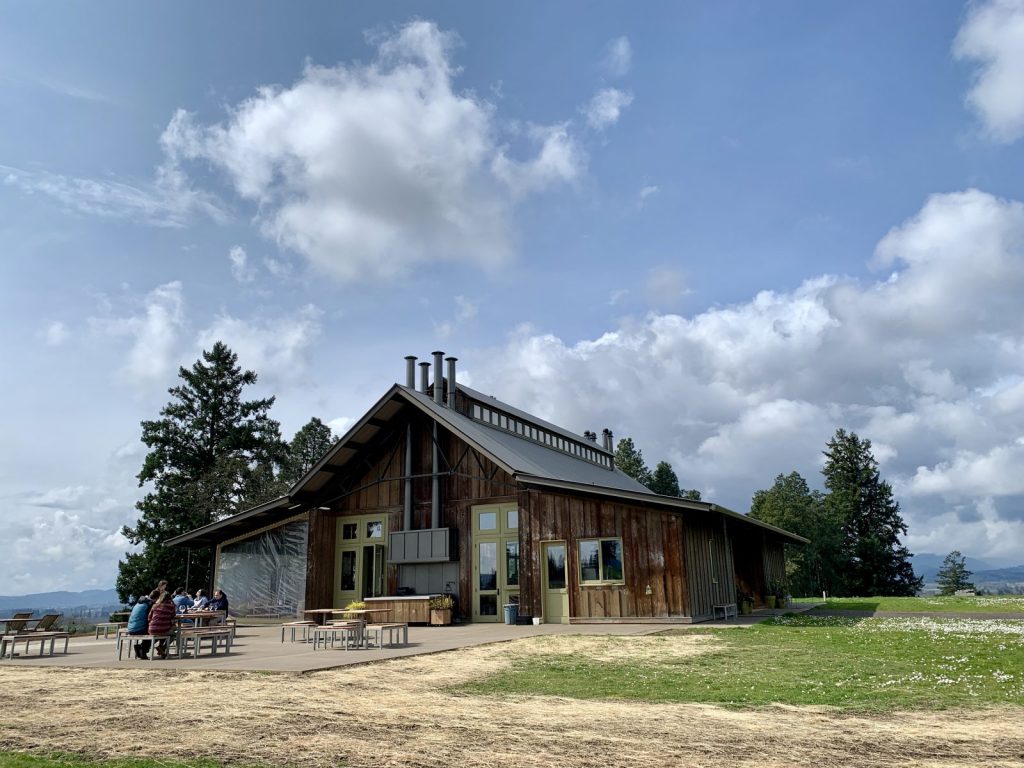 Soter Vineyards
The Mineral Springs Ranch Provisions Tasting lunch at Soter Vineyards was outstanding and one of the highlights of the weekend. Soter paired their current release wines with some amazing sharable vineyard to table dishes. If you want to try it for yourself, be sure to book a reservation ahead of time. Space is extremely limited but it's an experience worth planning the rest of your day around.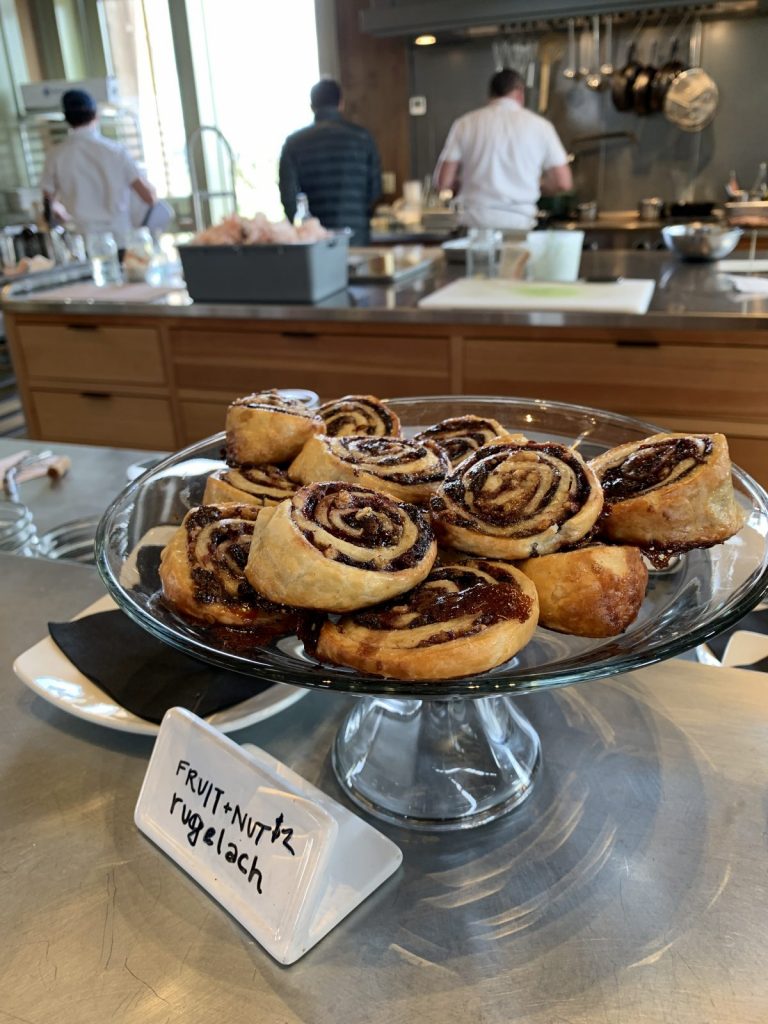 Rugalach available for purchase at Soter Vineyards
It was a great way to sample some of Soter's biodynamic wines paired with small plates including dishes prepared with food grown directly on the estate. It was seriously next level and well worth the $100 price (members of the wine club get a discount).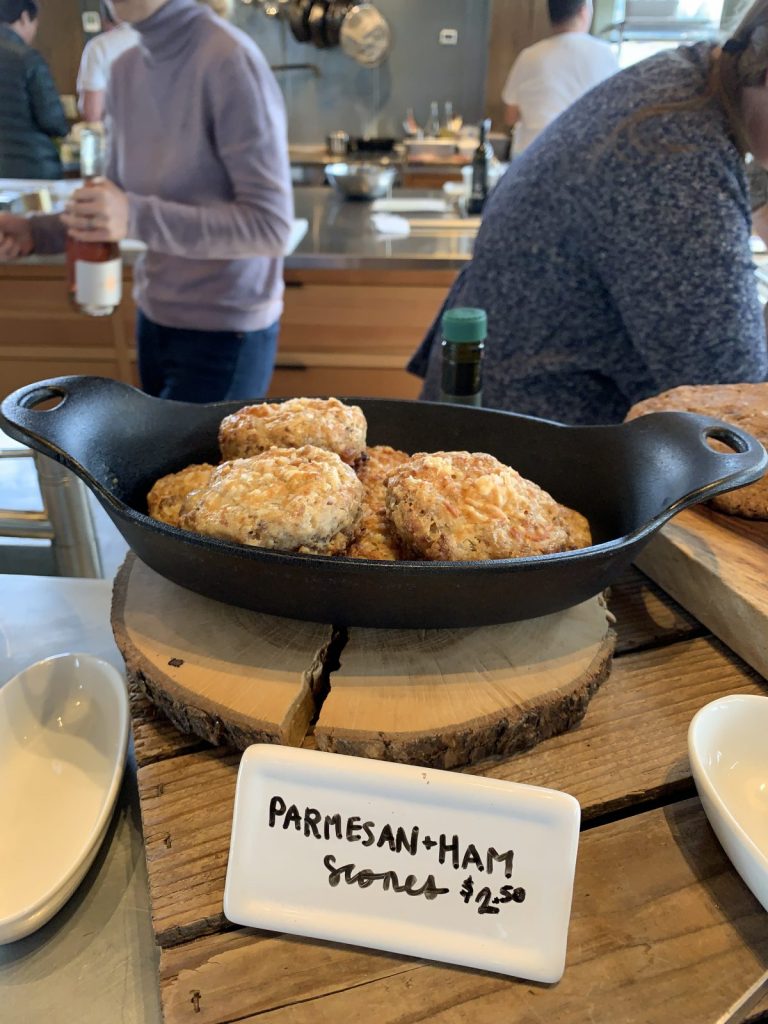 Who doesn't want a parmesan and ham scone?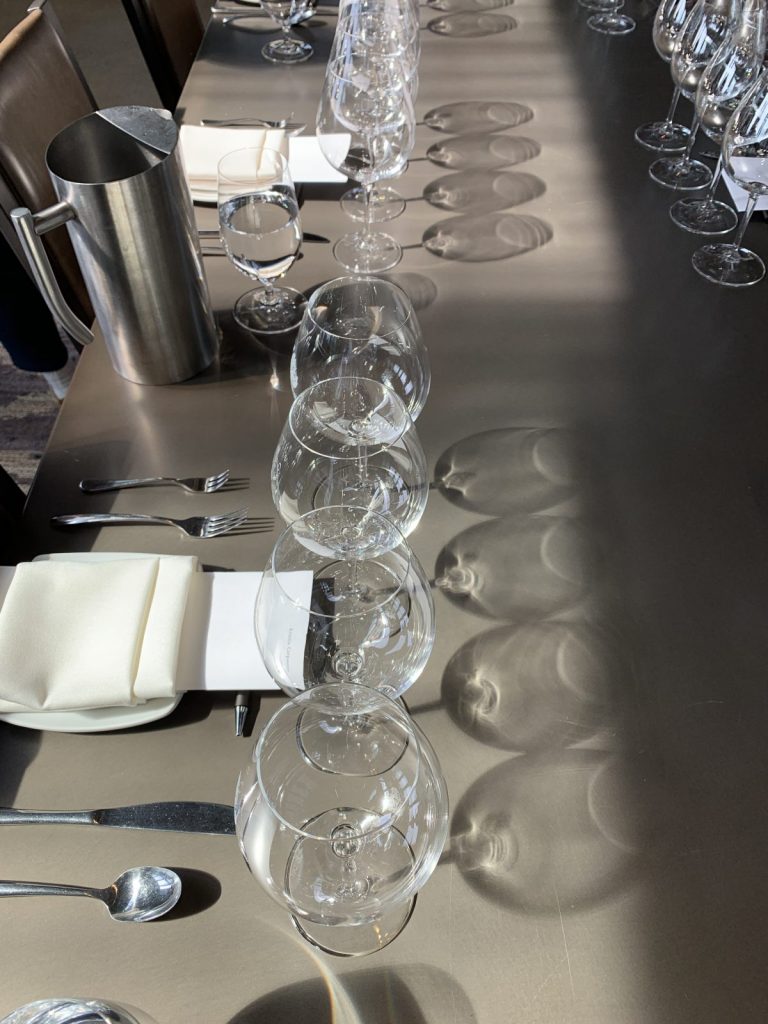 Glasses lined up for the provisions lunch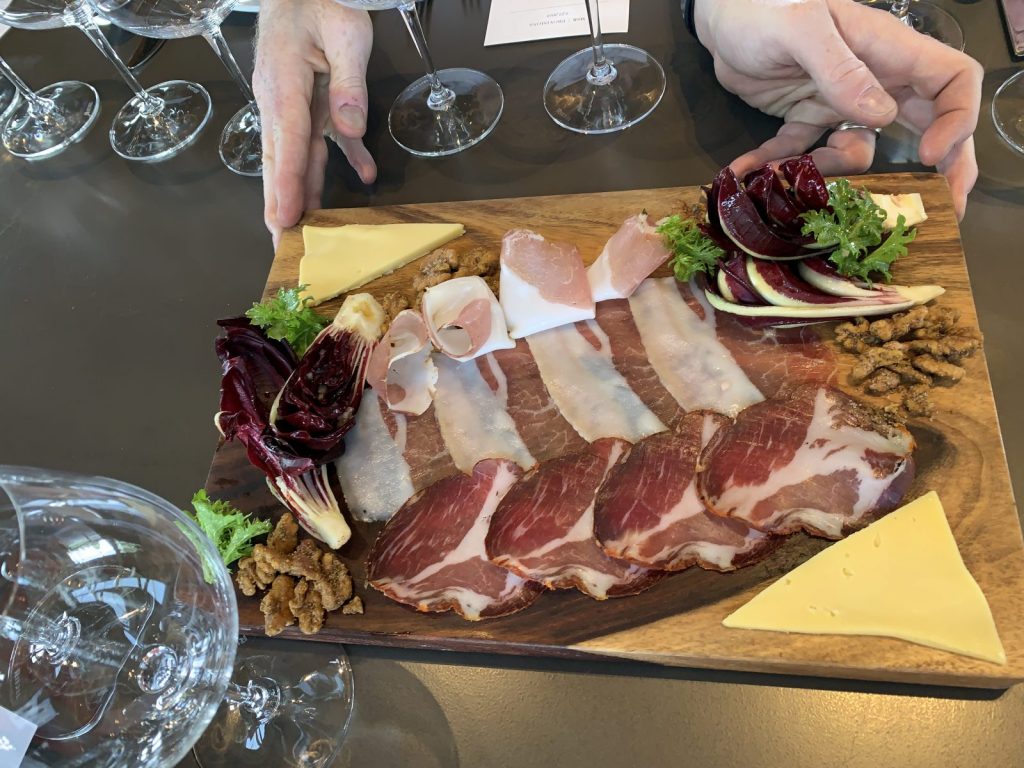 The charcuterie board at Soter Vineyards Provisions Tasting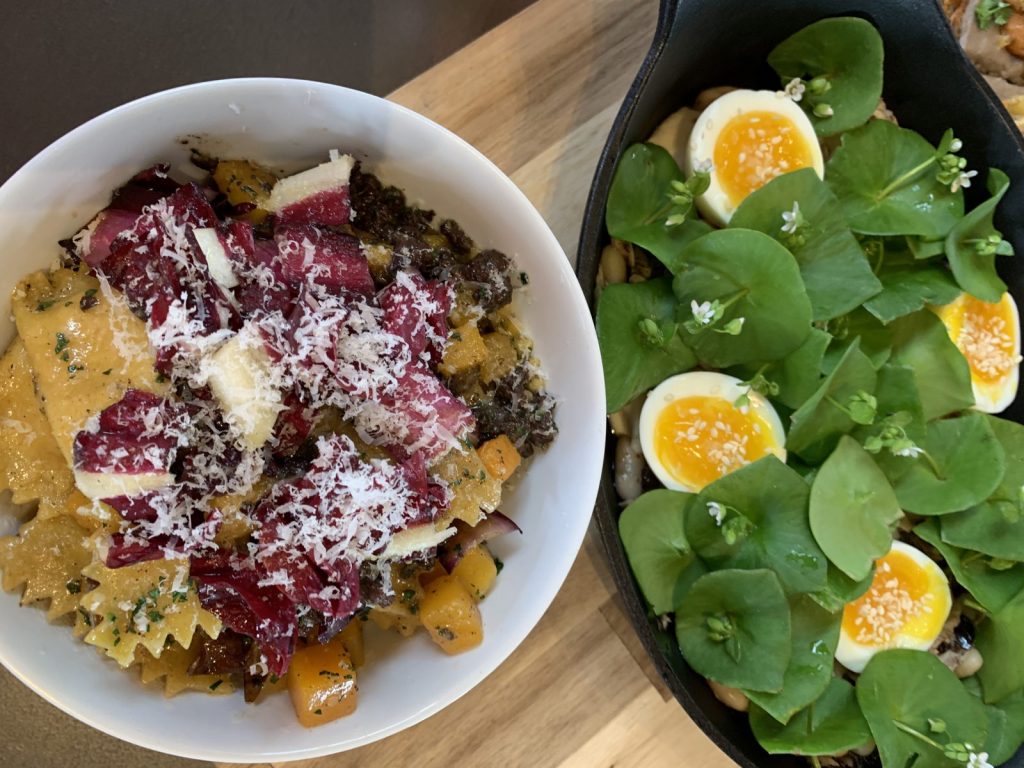 Amazing pasta made with foraged mushrooms and parmesan, greens picked from the Soter property
I have dreamed about this meal since having it at Soter. The food was so amazing, I don't think I paid that much attention to the wine pairing. But I remember liking it!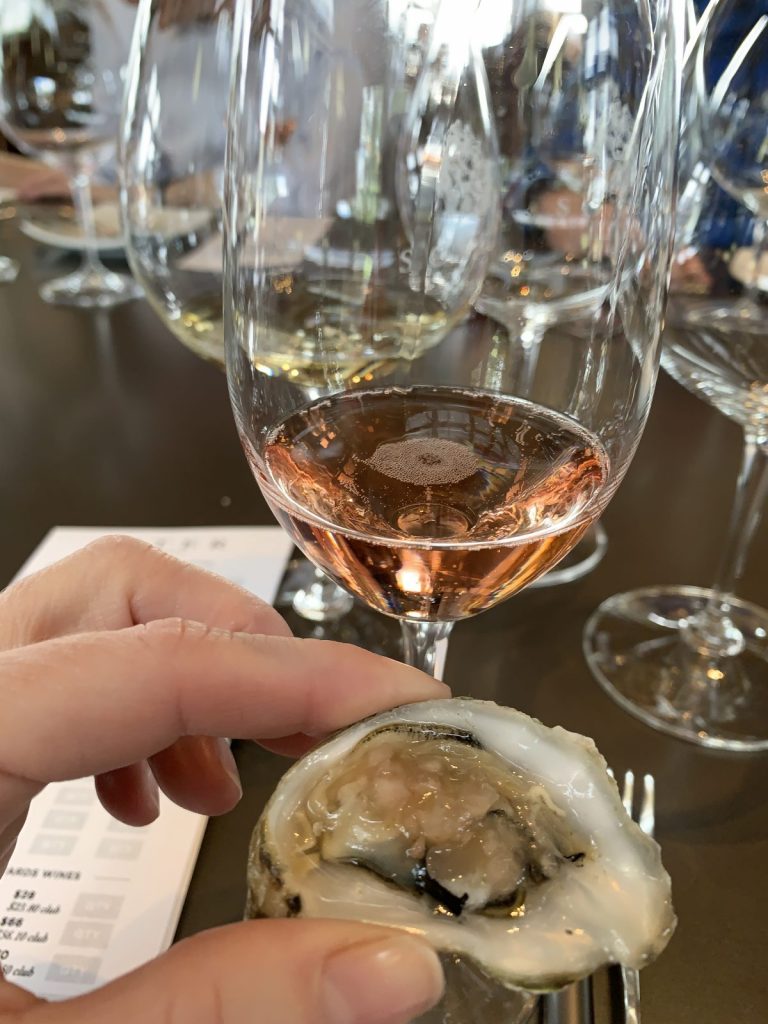 A perfect pairing of a PNW oyster and rose wine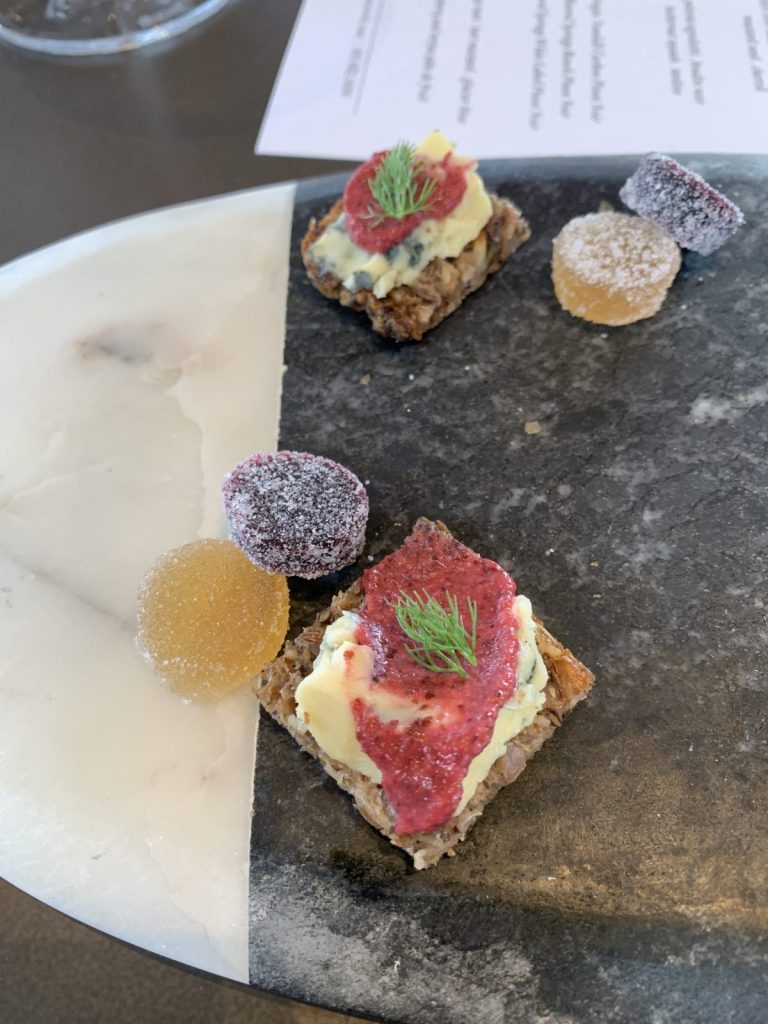 Cheese and jellies were a delicious combo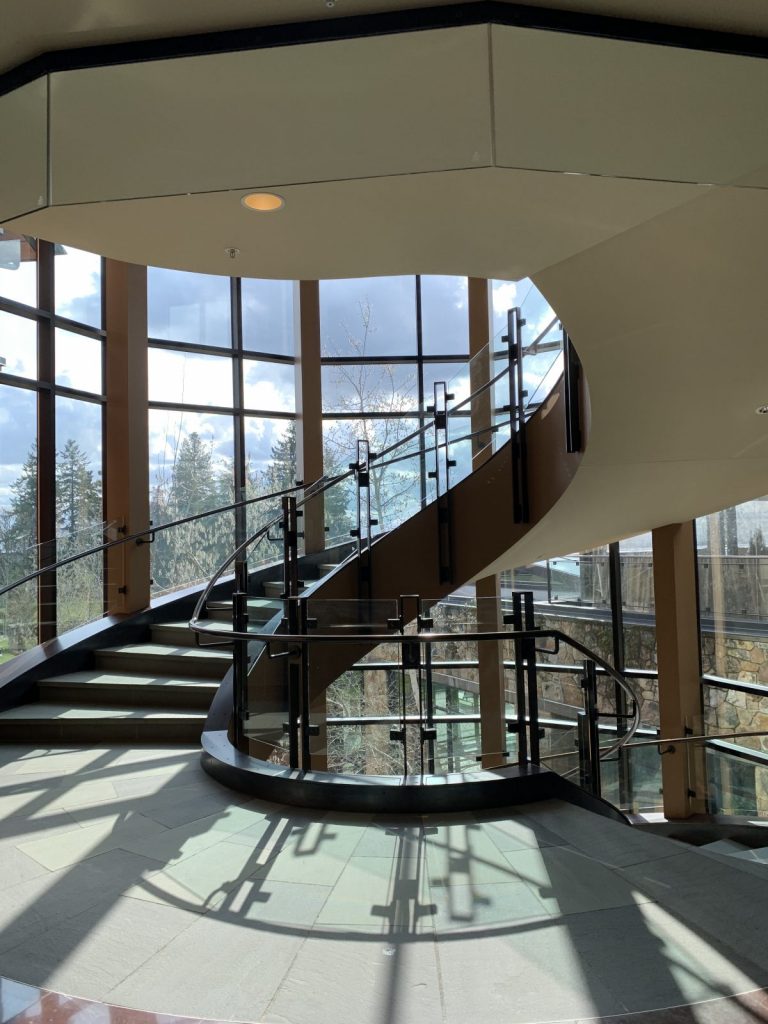 The gorgeous interior of the Allison Inn & Spa
The Allison Inn & Spa was a perfect place to spend the night during our wine tasting weekend. The grounds are gorgeous and the spa gets great reviews (I wasn't there long enough to check out any of the services).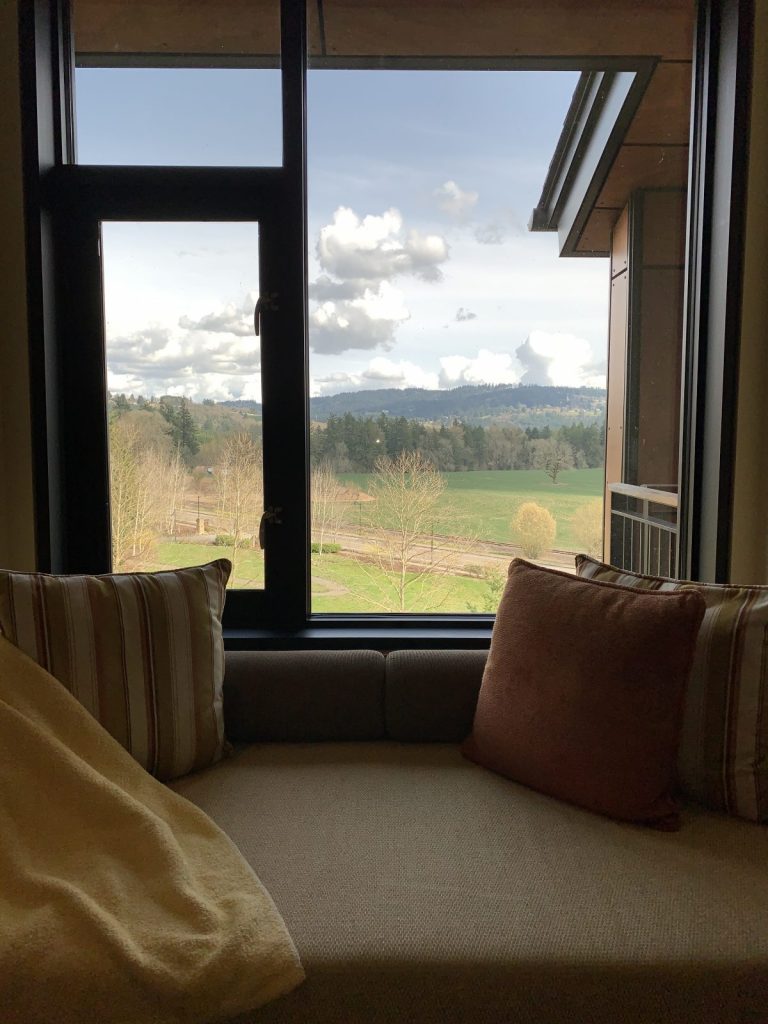 The window seat in my room at the Allison Inn and Spa
The rooms at the Allison were spacious and laid out nicely and had lovely views of the area.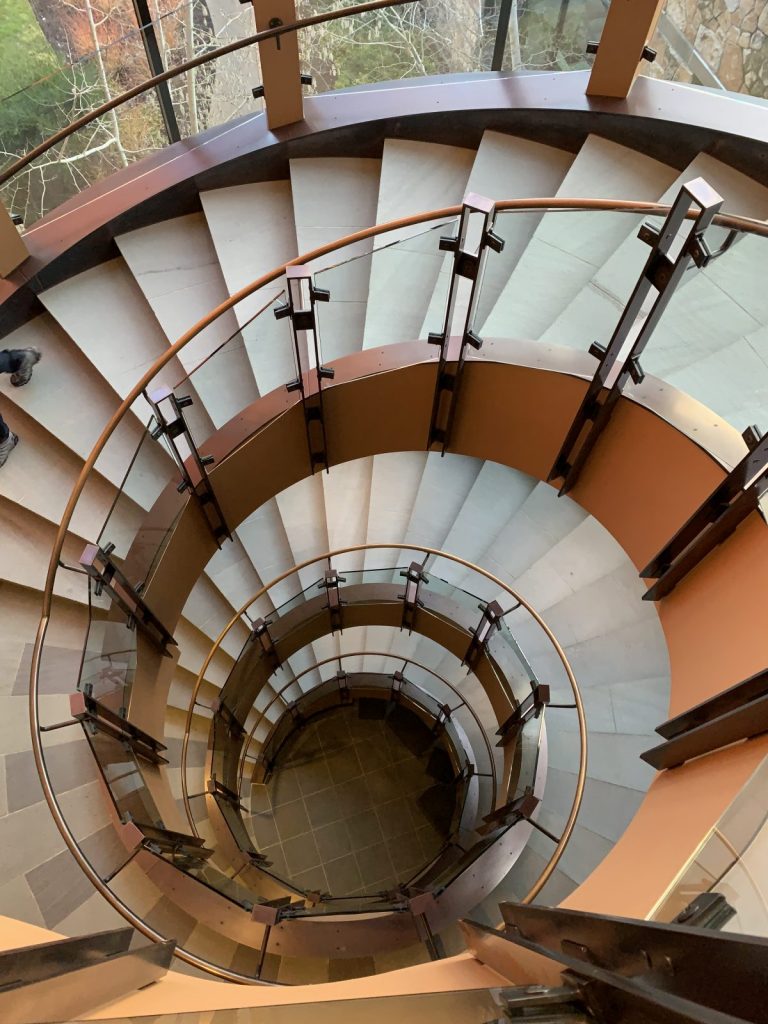 Modern architecture and great service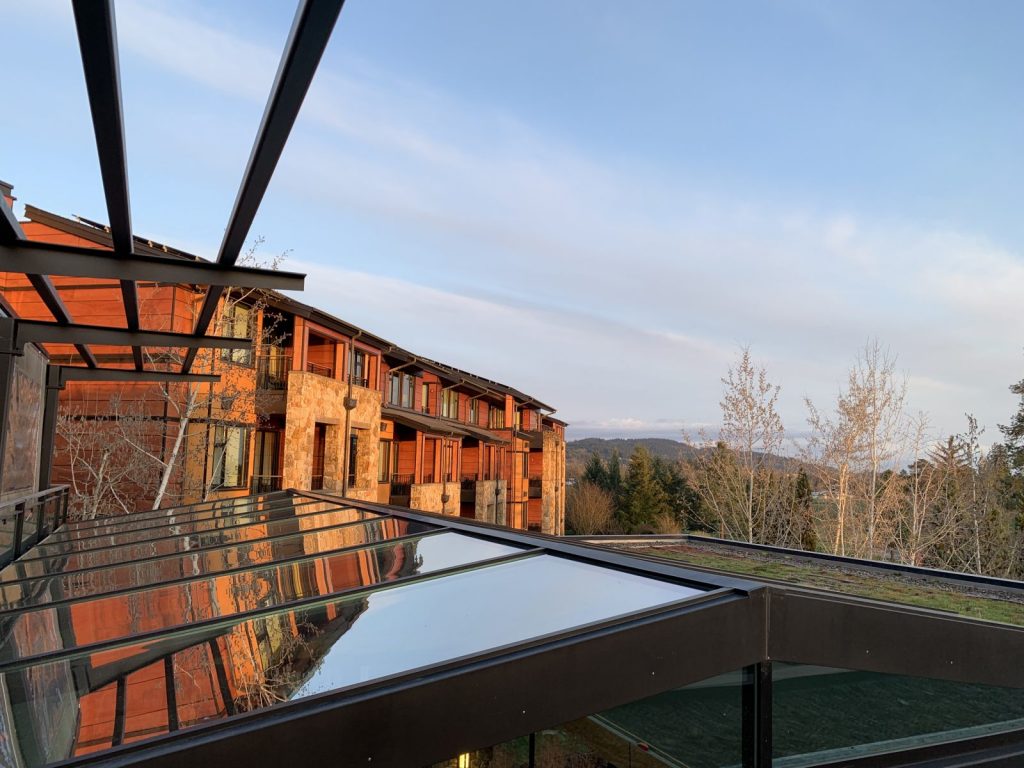 Views from the Allison Inn & Spa
If you're interested in learning more about Pacific Northwest wines, I recommend checking out Michelle Francisco's fantastic blog 
Wine Rabble.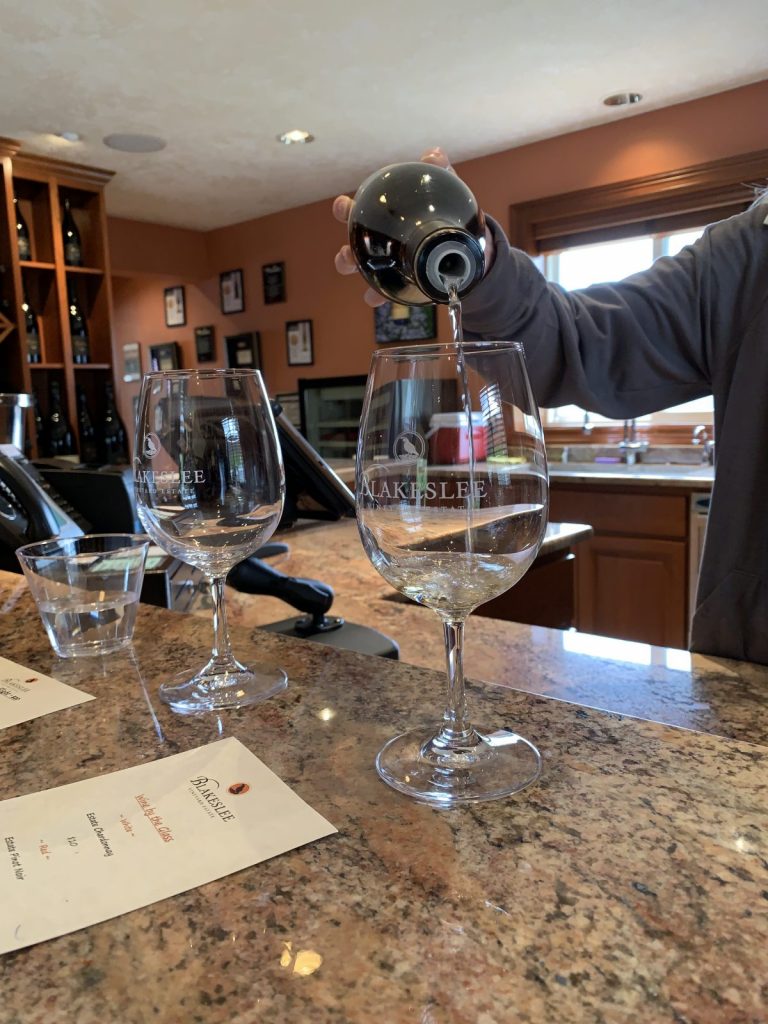 Blakeslee tasting room
Blakeslee was one of our first stops and had a nice, approachable tasting room and friendly staff.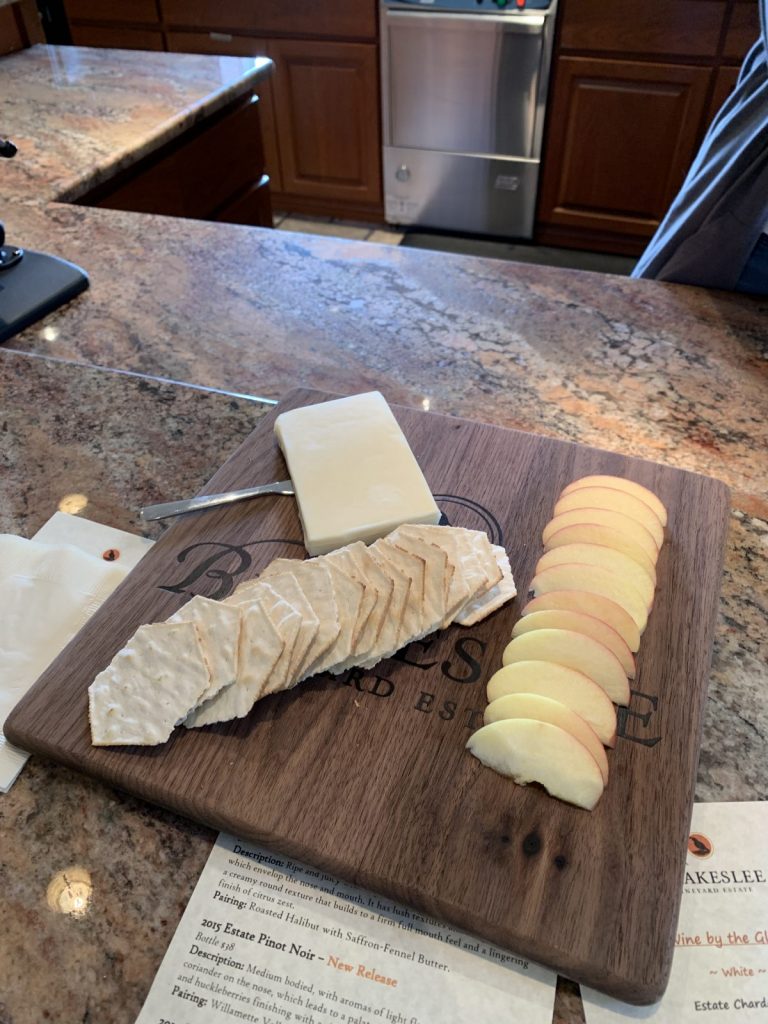 Cheese, crackers and apples at Blakeslee
Pro tip: Never go wine tasting on an empty stomach. When in doubt, get some nibbles like cheese and crackers at the tasting rooms.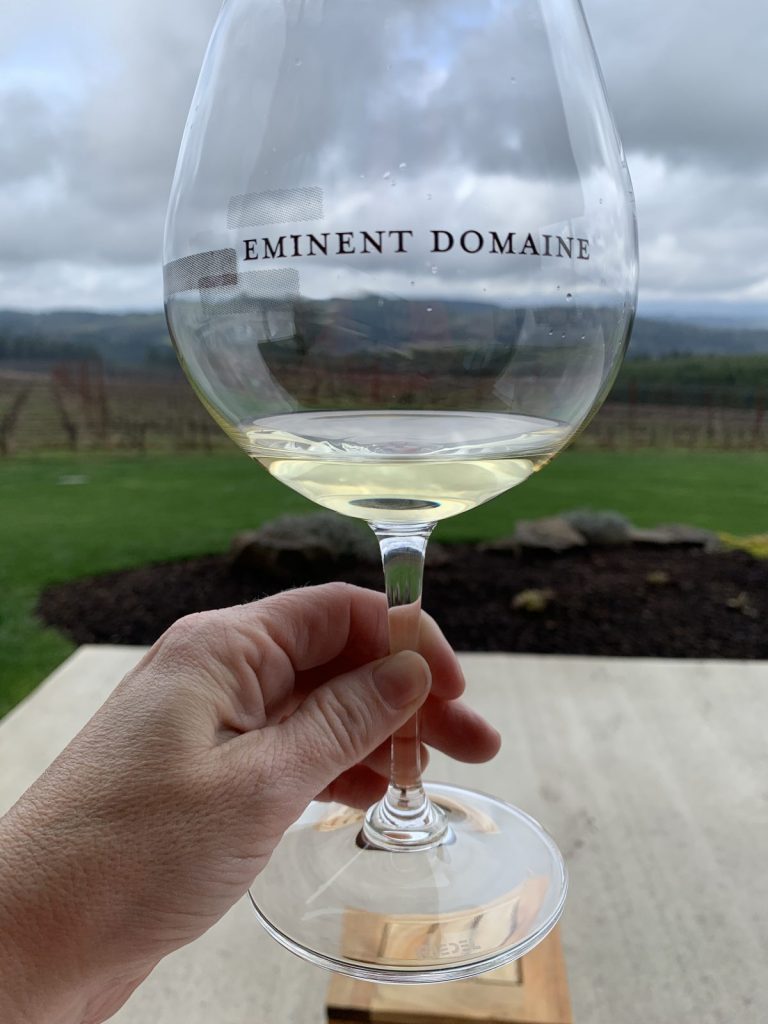 Eminent Domaine was one of the weekend's best discoveries
Another highlight of the weekend was visiting the Eminent Domaine tasting room. It's one of the smaller vineyards but has an amazing architectural space and wines that regularly sell out for club members. According to our driver, the secret is out about Eminent Domaine.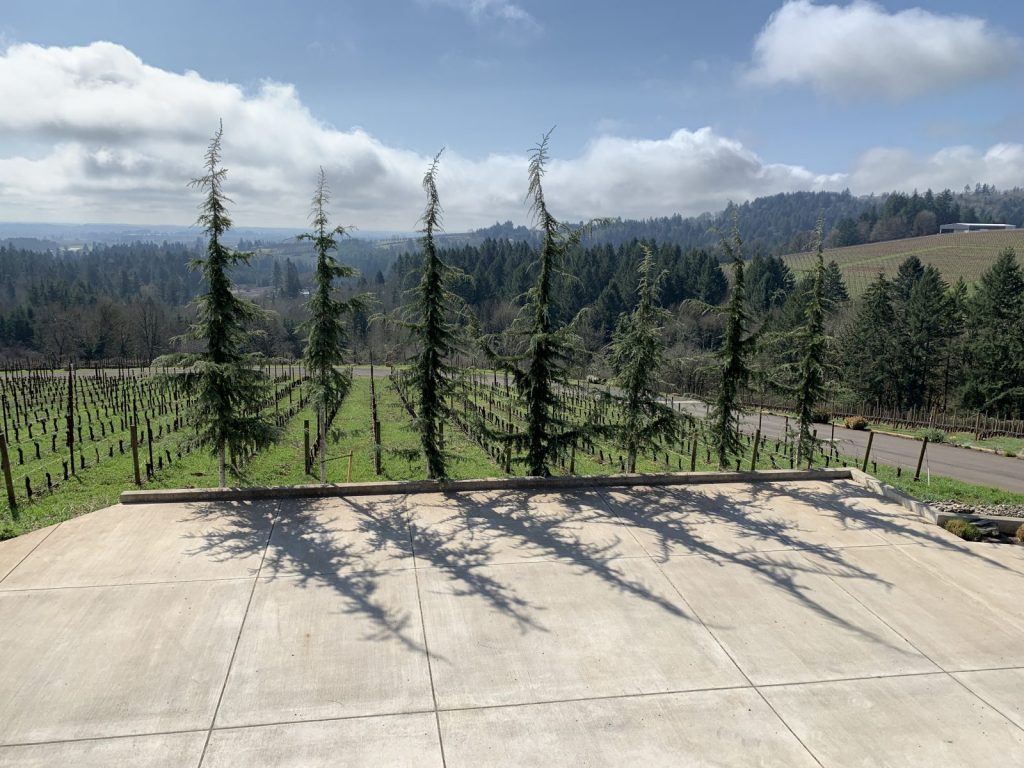 Views of the vines
Visiting Domaine Serene was like visiting the Mediterranean by way of the Pacific Northwest. Domaine Serene was grand and somewhat formal and had exceptional oysters.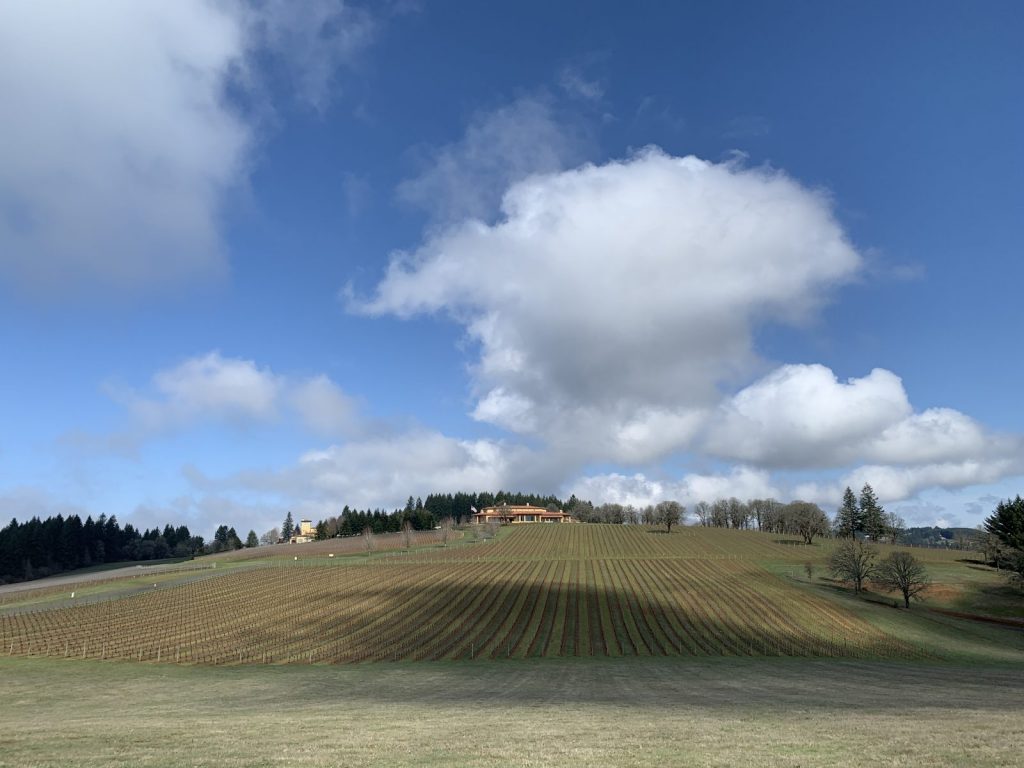 Clouds above Domaine Serene
Oddly, the scale of Domaine Serene was perhaps what made it feel more generic than the other vineyards we visited. It was the only stop on our tour where we didn't buy a few bottles. Fortunately, we gave our Pinot Car driver this feed back and he altered our tasting plan based on that feedback. It was really helpful to have this sort of real-time feedback.
Friendly server at White Rose Cellars
Most small tasting rooms require reservations, and it's great to have a sober driver who has the right contacts so you can change your plan as you go.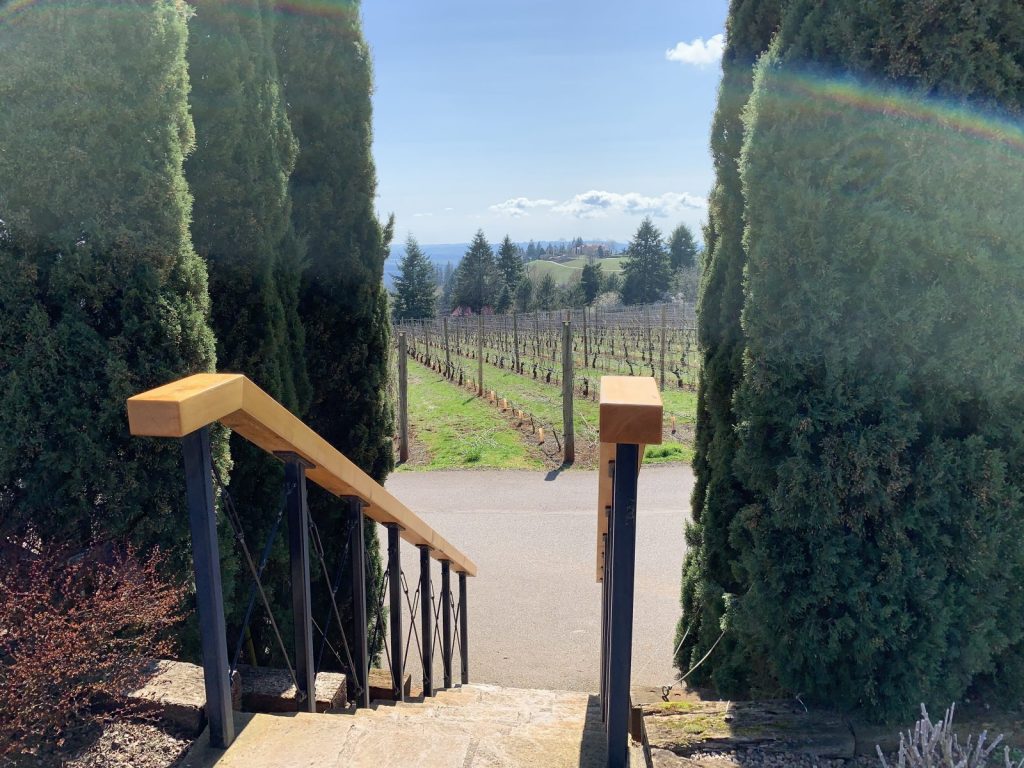 Vines at White Rose Vineyards
 If you are looking for things to do around Portland, it's definitely worth checking out the Willamette Valley.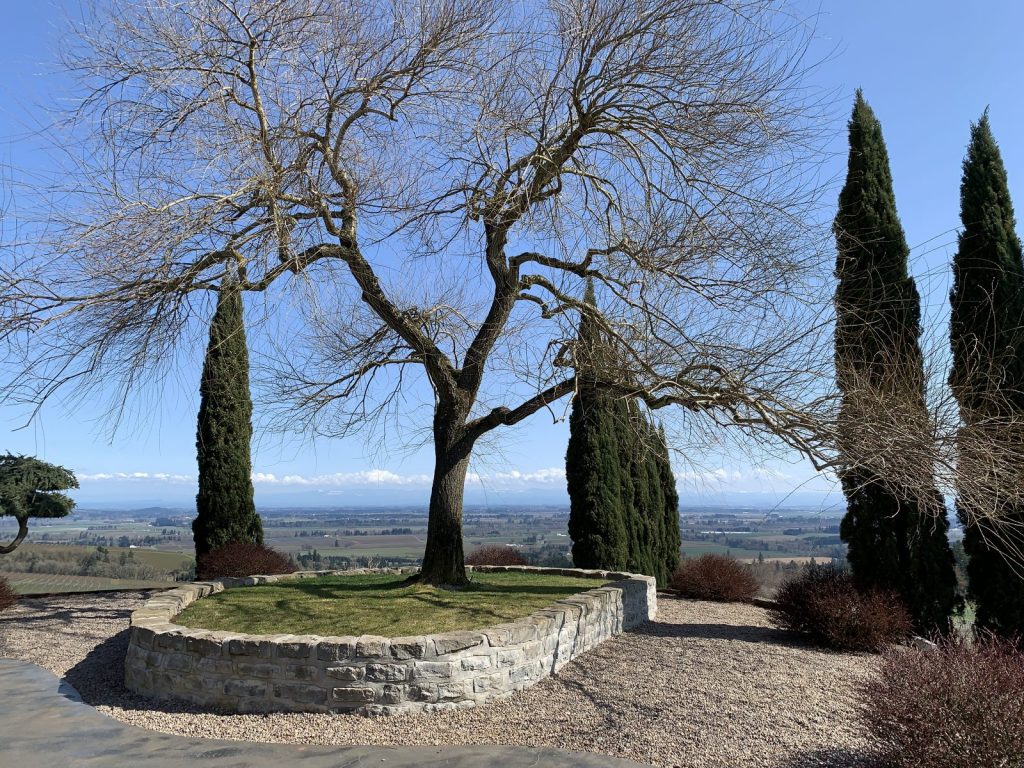 Gorgeous scenery at White Rose
Wine tasting is great activity if you're traveling with friends or another couple. You might even meet the winemaker at some of these vineyards.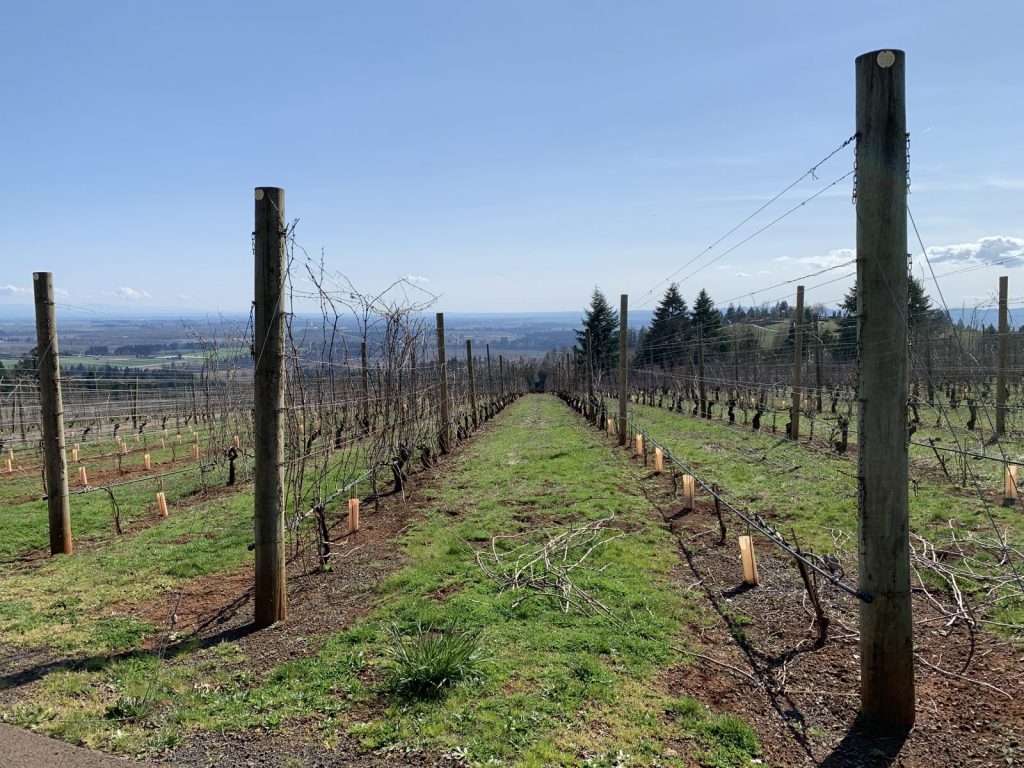 Empty Vines
 Wine tasting is a nice bonding experience with friends. And the gorgeous scenery in the Willamette is an added bonus.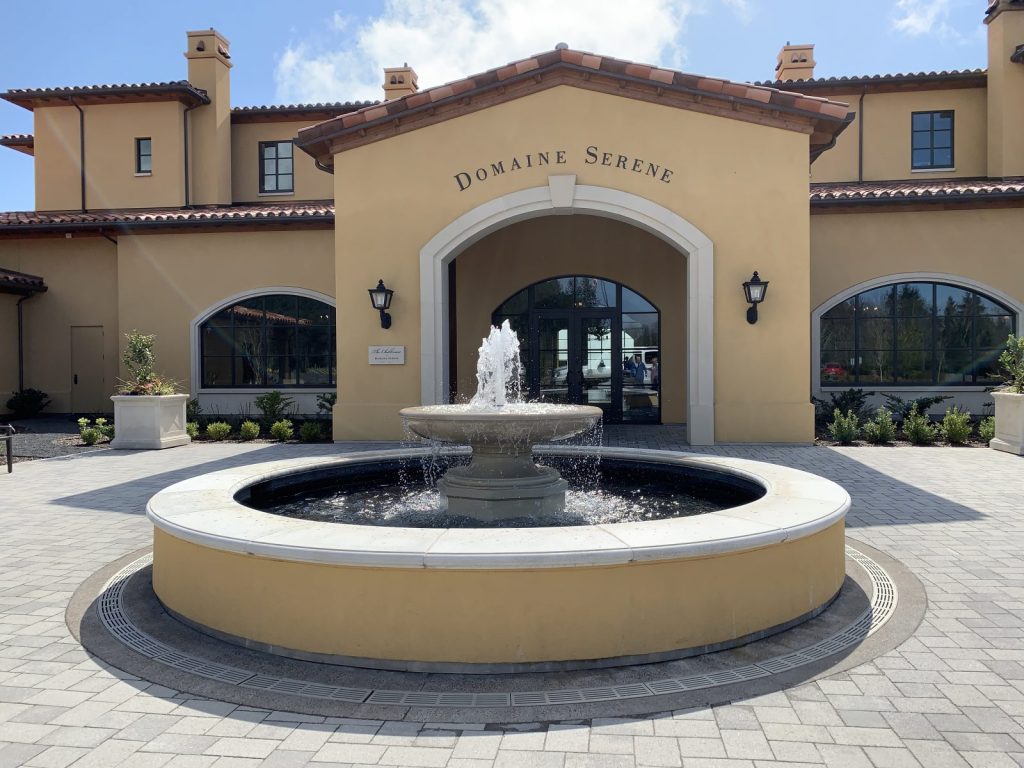 The Impressive entrance of Domaine Serene
info@pinotcar.com
971.832.8941
Address: 2525 Allison Ln,
Newberg, OR 97132
Phone: +1 503-554-2525
20875 SW Chapman Road
Sherwood, Oregon 97140
503-625-6902
20875 NE Ribbon Ridge Rd
Newberg, OR 97132
503.687.1180
6250 NE Hilltop Lane
Dayton, OR 97114
503.864.2328
6555 NE Hilltop Ln
Dayton, OR 97114
503.864.4600
Mineral Springs Ranch
10880 NE Mineral Springs Rd
Carlton, OR 97111
503-662-5600