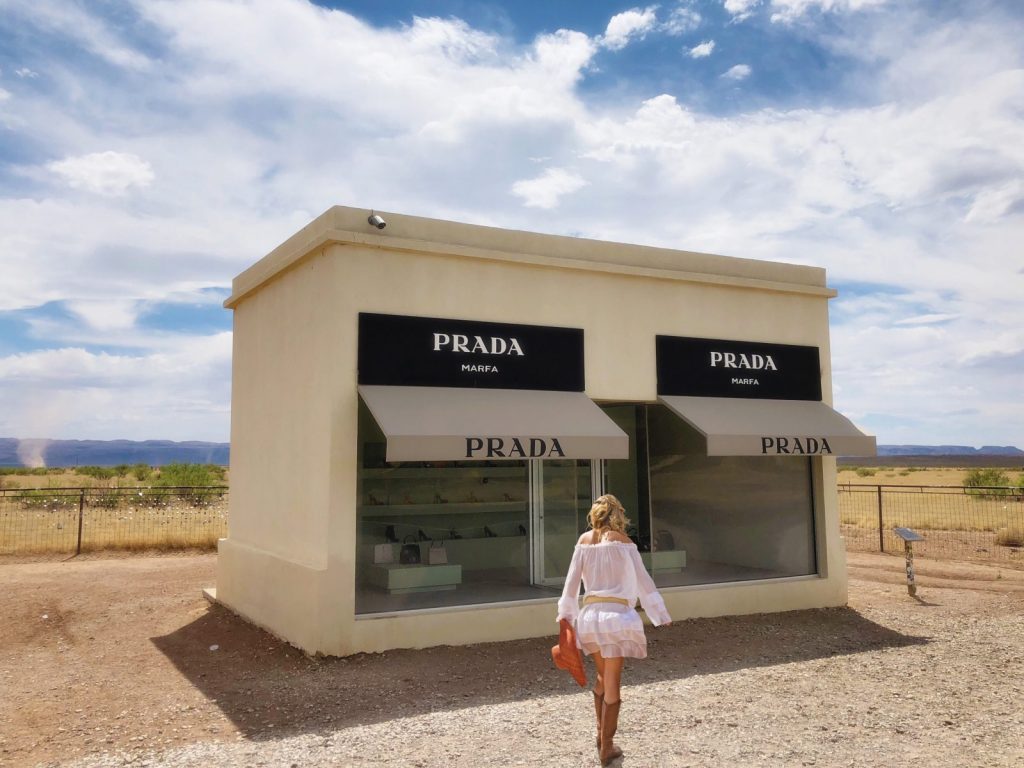 The roadside Prada, Marfa store
The tiny, artsy desert enclave of Marfa, Texas has been on my radar for a few years. Unfortunately it's West Texas location- about a three hour drive from El Paso and sixty miles from the Mexican border- means an opportunity for a quick visit has never presented itself.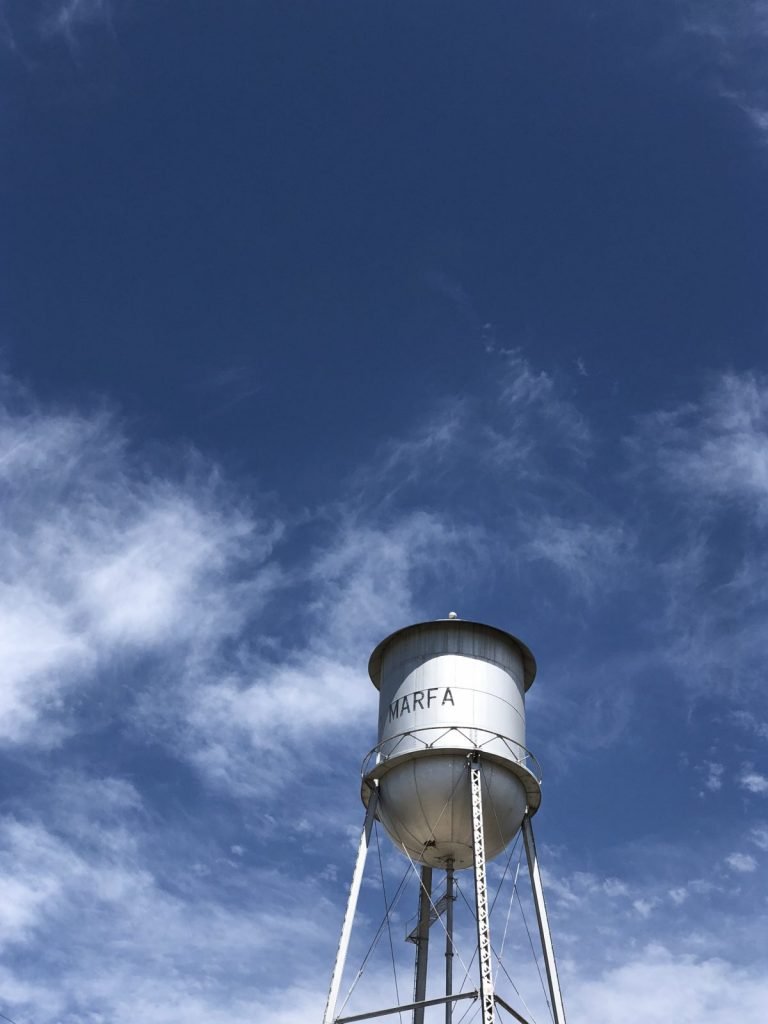 The Marfa Water Tower
So I made a point to go after a recent trip to Austin. Since the drive time was more than six hours, first I flew to El Paso (the closest major airport).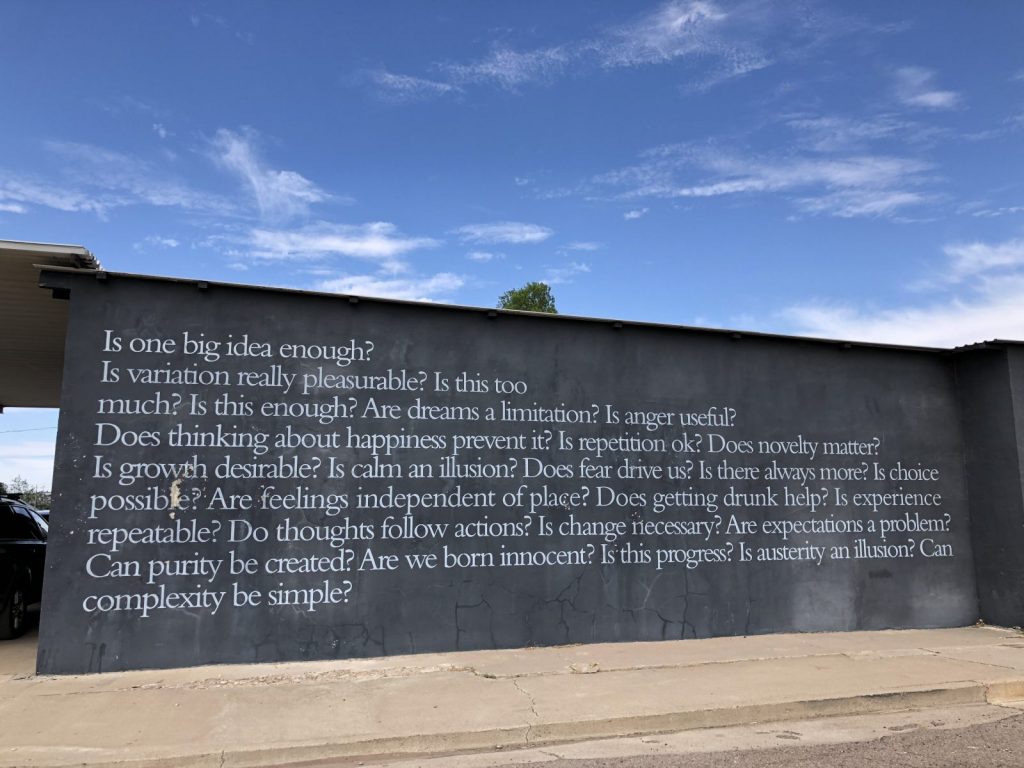 One of the interesting art installations in Marfa
I am a fan of funky desert towns, but I wasn't immediately smitten while driving into Marfa. The drive on Highway 90 from the El Paso Airport through the the Trans-Pecos high desert wasn't filled with the cinematic scenery I imagined in my head. It was boring and mostly filled with long haul truckers until I came across the Prada, Marfa Store.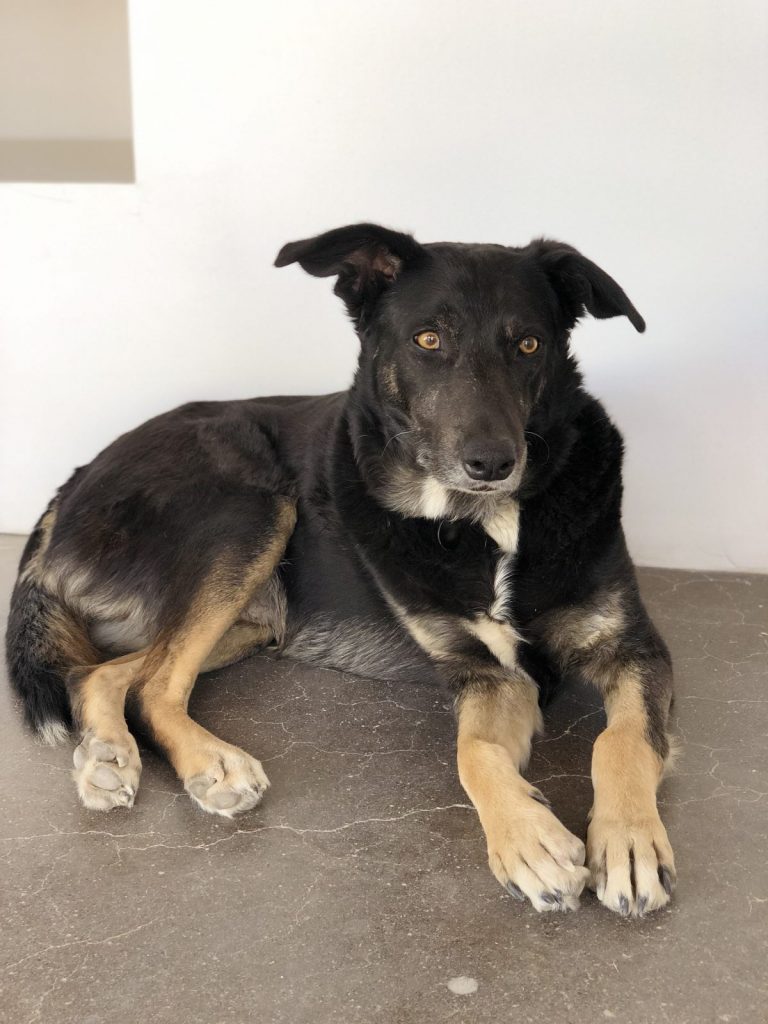 A fuzzy, friendly locale in Marfa
This permanent art installation by sculptors Elmgreen & Dragset is located about 40 miles outside of Marfa in Valentine, Texas and does seem to be portend that bizarre and interesting things lie ahead.
Art at the Hotel Saint George
Marfa is literally a one stoplight town. But despite it's population of less than 2,000 Marfa punches above it's weight class in terms of arts and culture.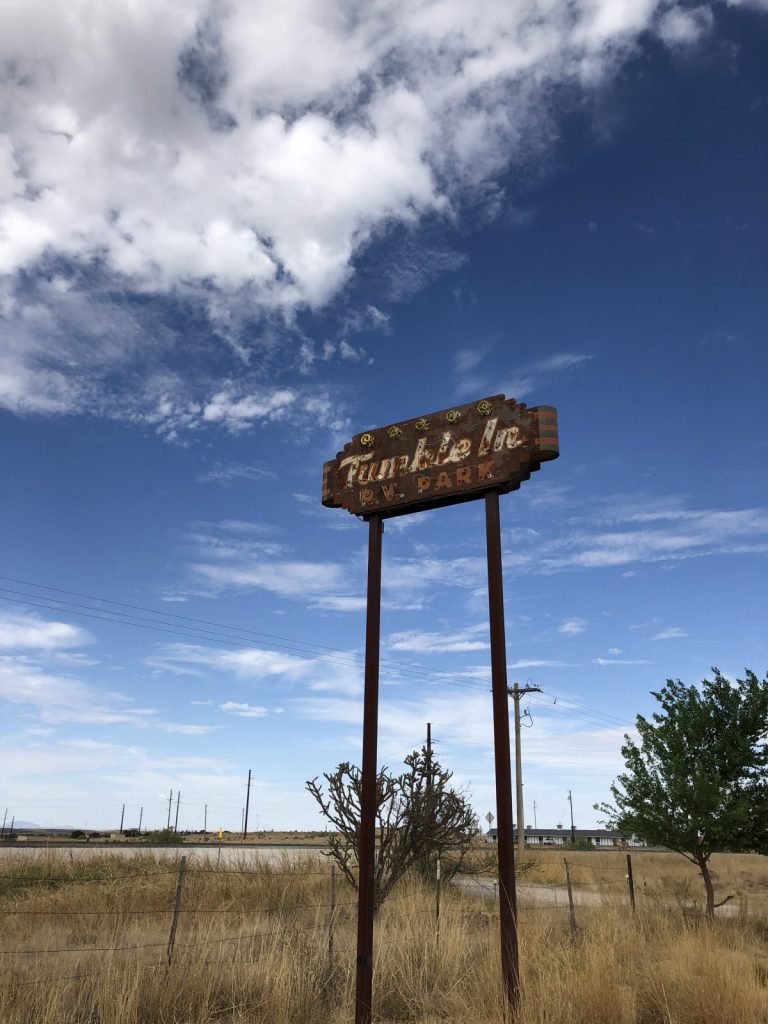 Tumble In sign in Marfa
There is fine art everywhere. Marfa's reputation in the art world began back in 70s when minimalist artist Donald Judd left New York City and moved in. City folk started coming to visit. Judd passed away in 1994 but Marfa is home to several galleries, and Judd's the Chinati Foundation.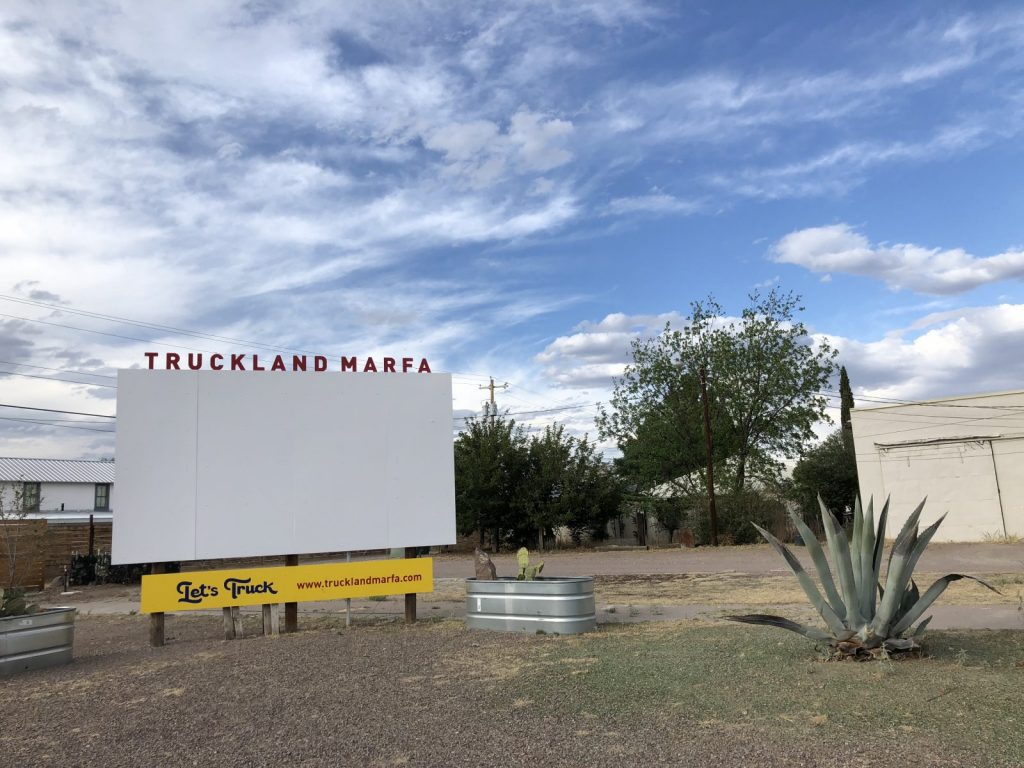 Truckland Marfa, a pop up event space
There is a highly instagrammable airstream hotel, El Cosmico (which I'll cover in a future post) and several hip restaurants started by former city dwelling hipsters. Everyone from Beyoncé to Natalie Portman to Sofia Coppola have been spotted in town.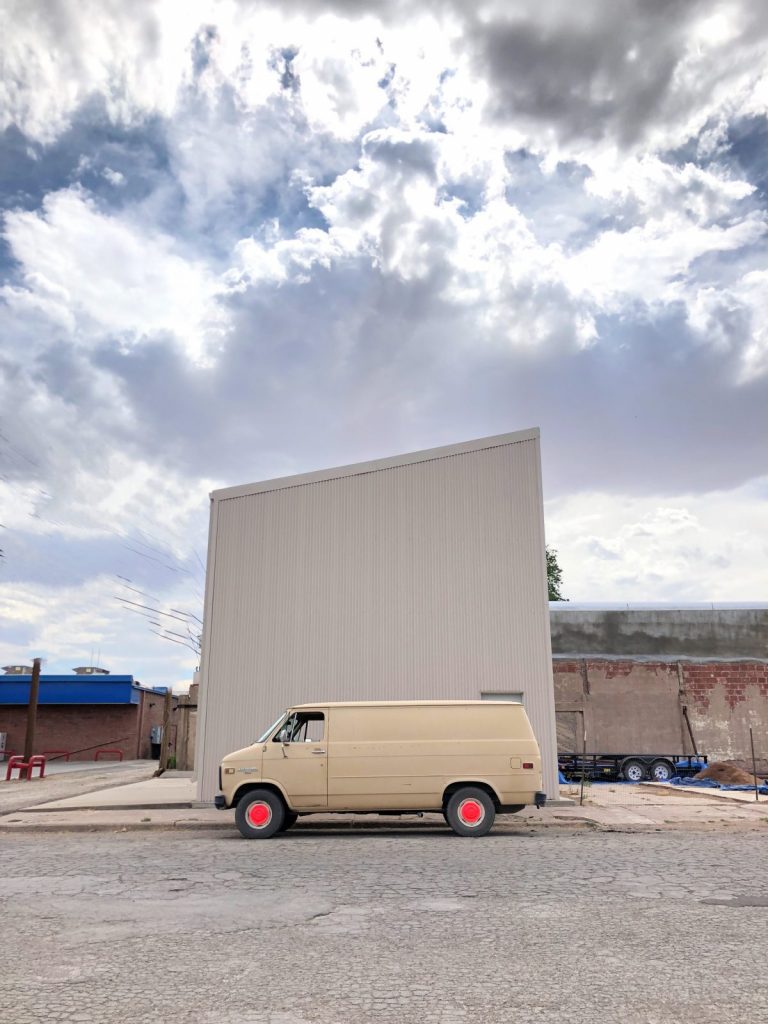 Found art in Marfa with orange wall tires
What I did not know was that Marfa doesn't truly come alive 365 days a year. Much of the city is open seasonally or only for events. Most galleries are only open Wednesday-Saturday. It was only after I arrived in town that I learned that certain restaurants including the photogenic Food Shark and Bad Hombre Burritos would be closed for the duration of my visit.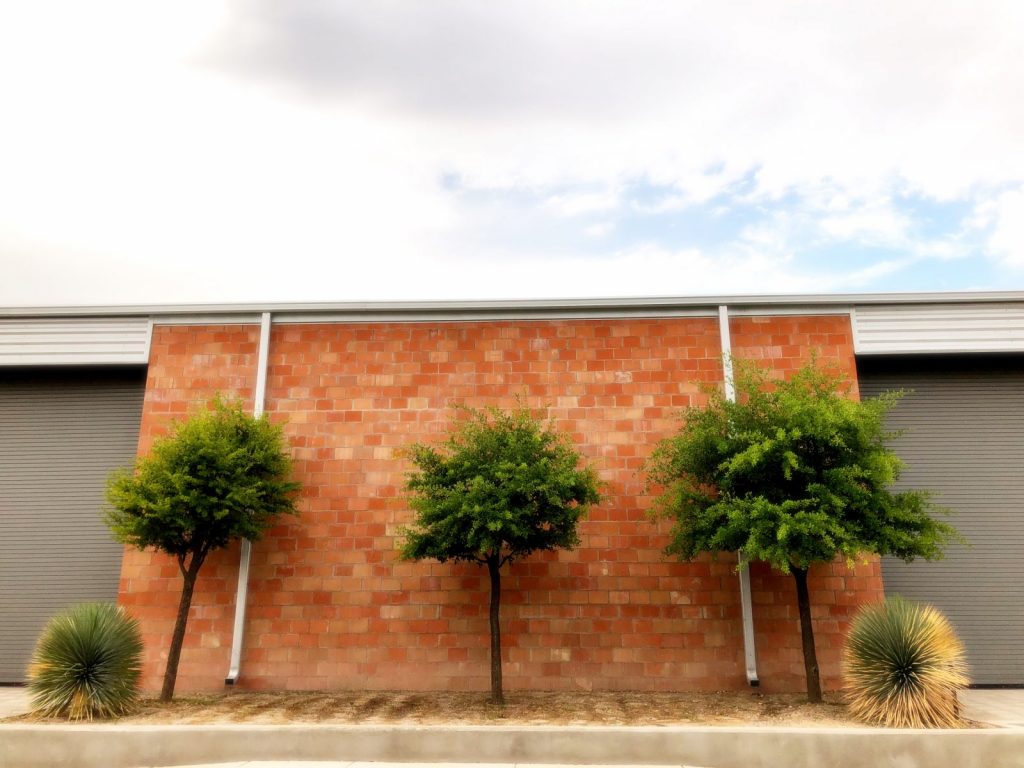 Landscaping near the pool at the St. George Motel
Still there was plenty for me to do. Wandering the streets of Marfa, I did enjoy the vibe. The was an art-o-mat vending machine, which sells tiny pieces of art.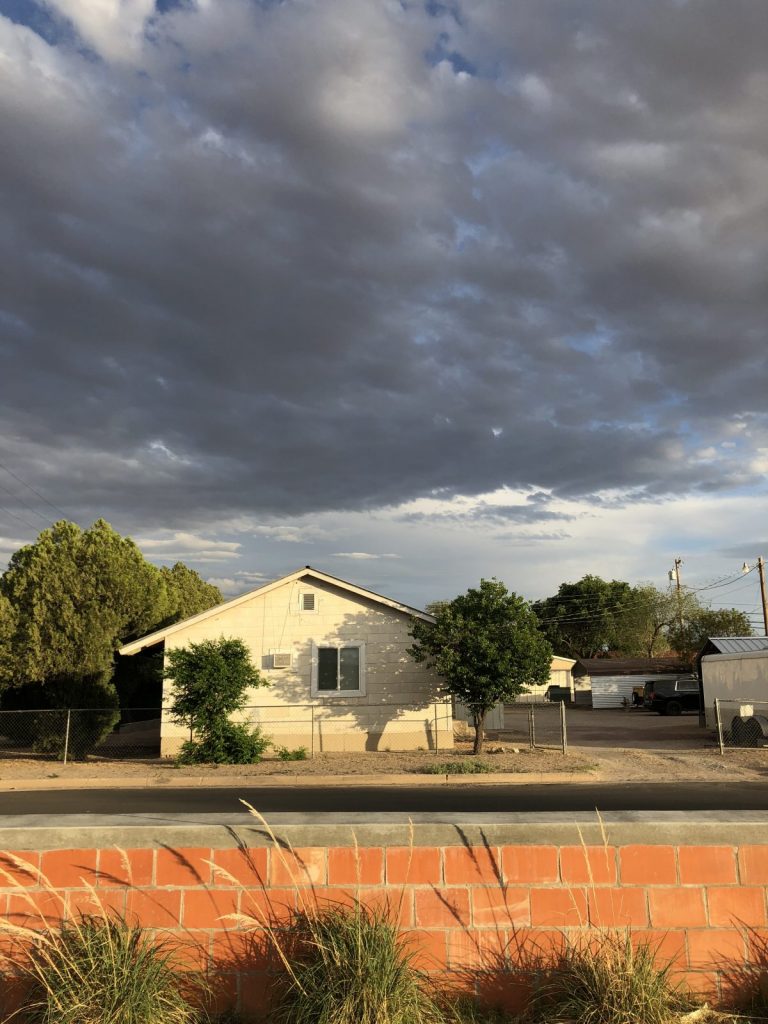 High Desert Clouds
The high desert clouds made for some nice atmosphere (although they did not allow for viewing of the mysterious Marfa Lights).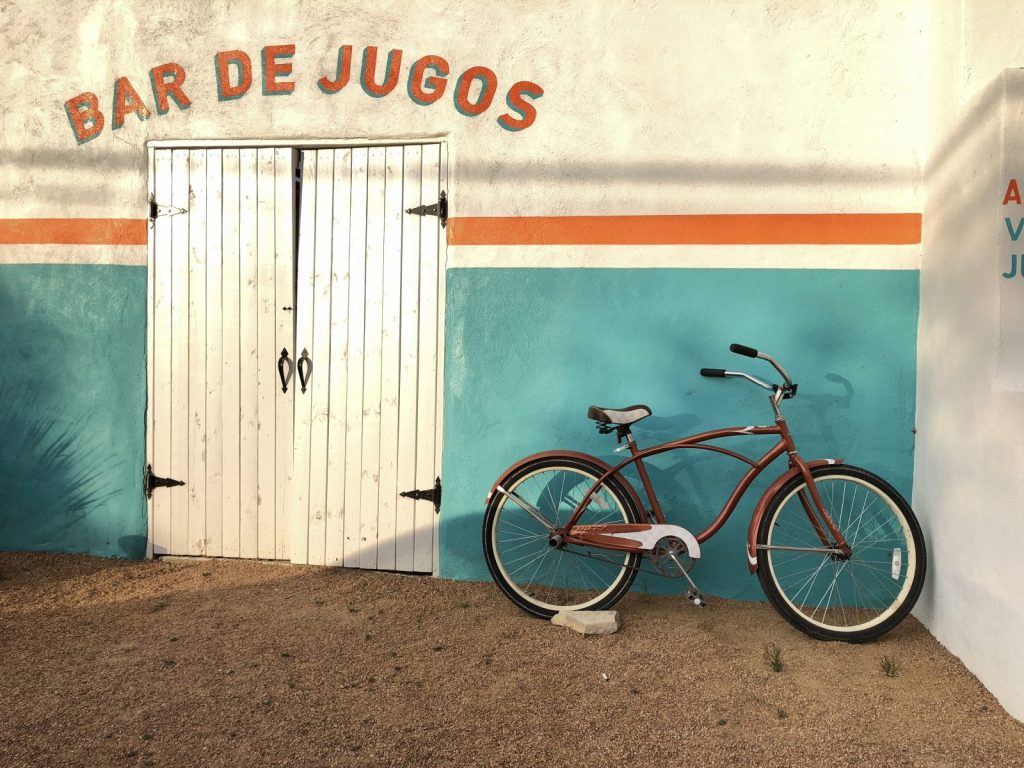 Bike at Bar de Jugos
There is now a choice of accommodation in Marfa. In 2016 the luxurious Hotel Saint George  complete with a bar and restaurant Laventure, which served the best margarita in town. It also hasa pool side bar and dining option, Bar Nadar. 105 Lincoln, an eleven room property which offers "the only vintage bomb shelter available on AirBnB."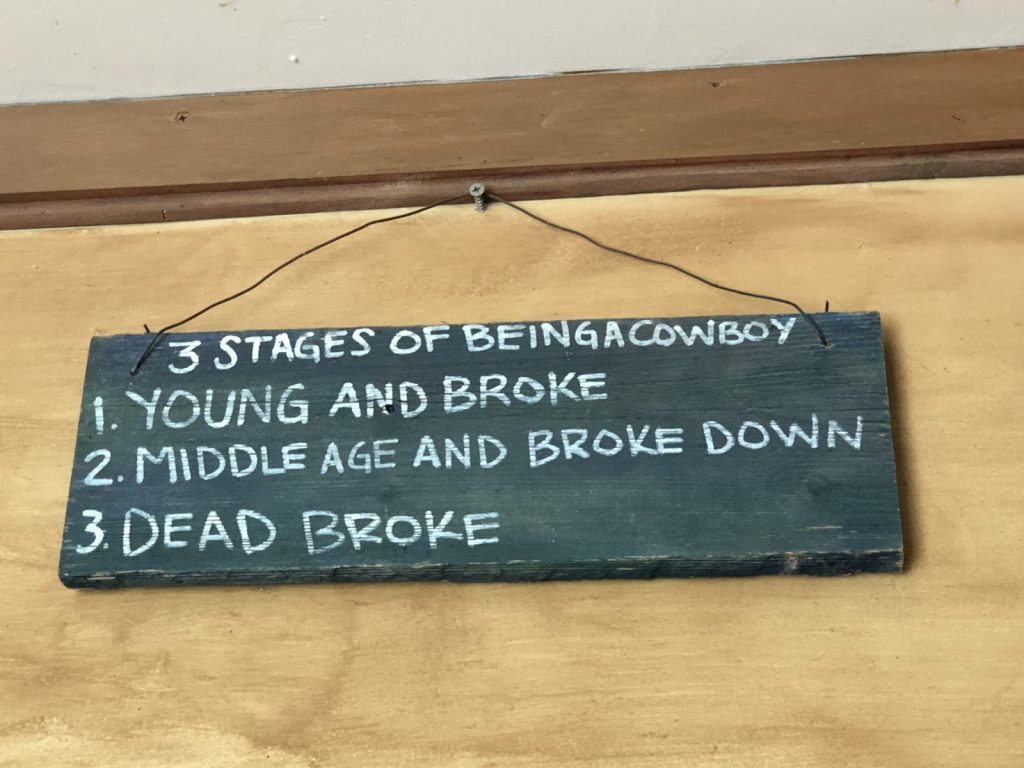 Signage in the Lost Horse Saloon
The Lost Horse Saloon which caters to local ranchers as well as the art crowd, was one of my favorite discoveries.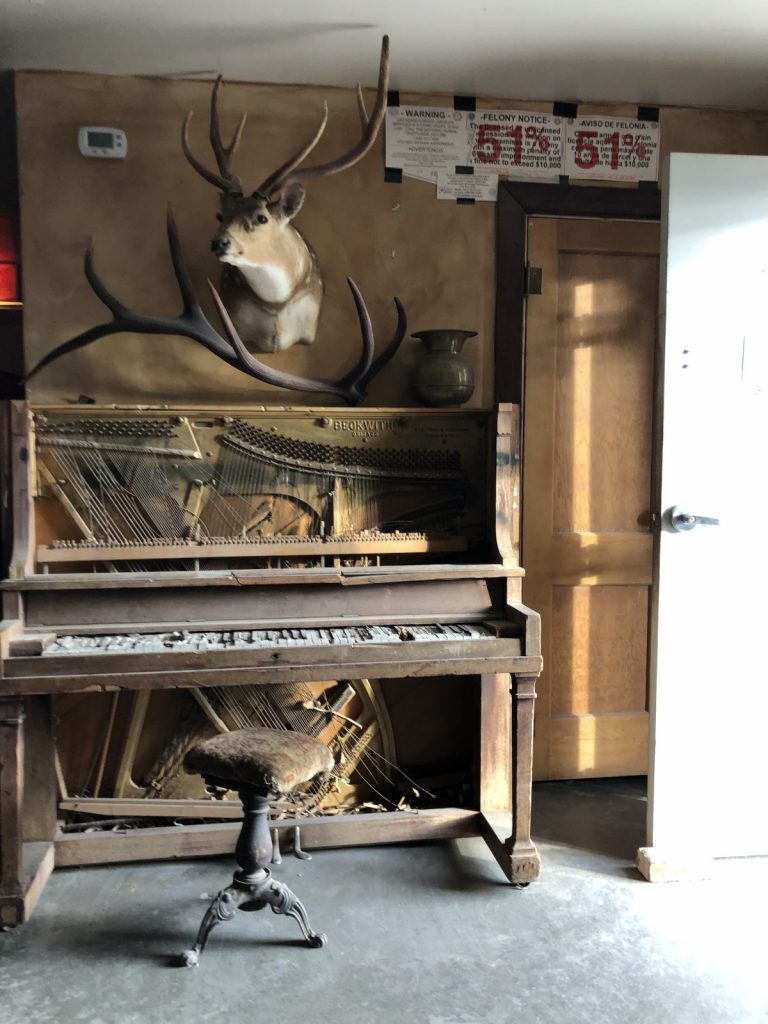 Lost Horse Saloon interior
Friendly bartenders played classic rock while ranchers shoot pool or drink beer on the patio.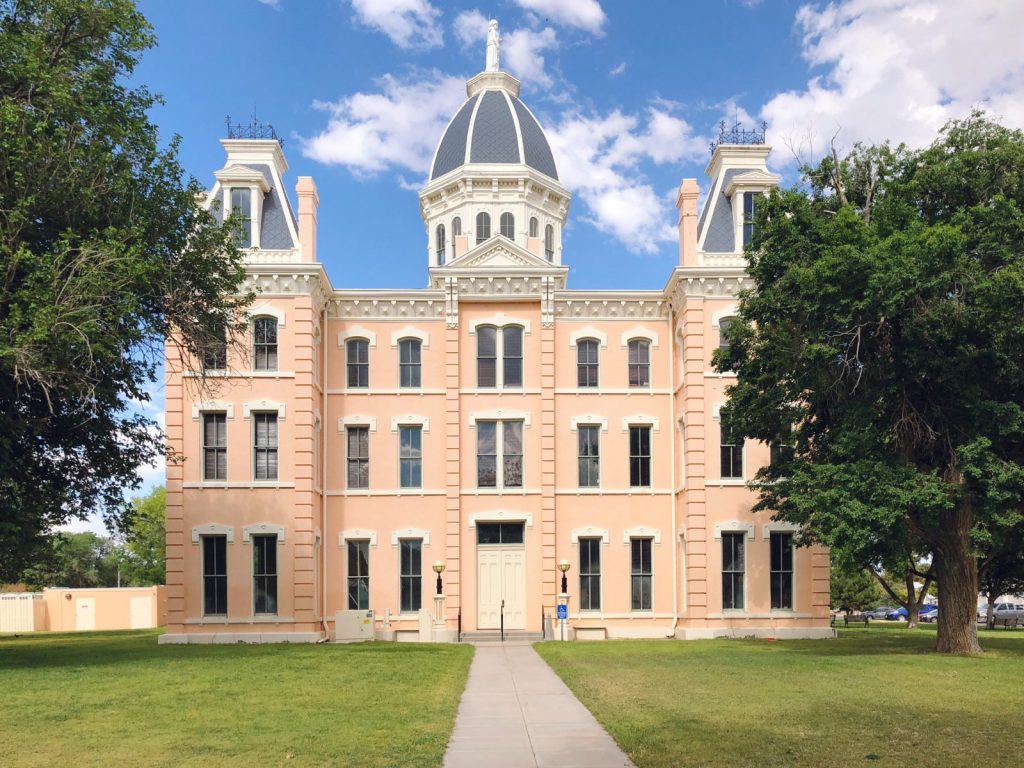 Wes Anderson vibes at the Presidio County Courthouse
The Presidio County Courthouse in Marfa oozes Wes Anderson vibes and is undeniably charming.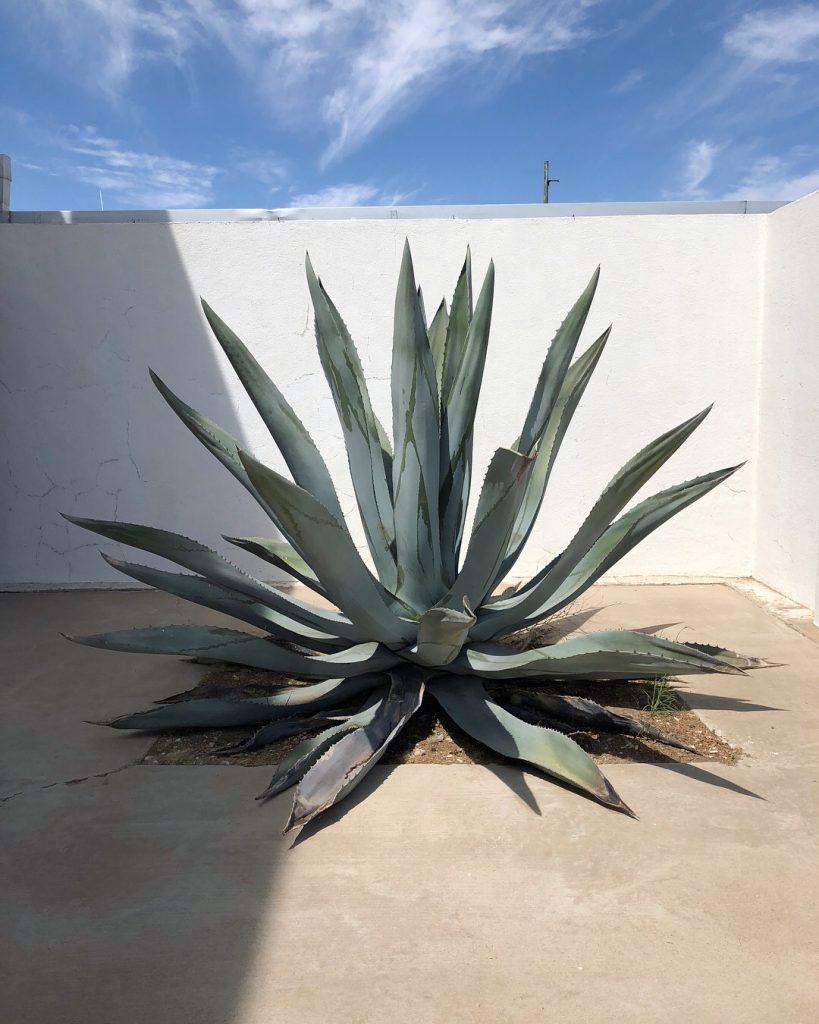 Agave outside Ballroom Marfa
Planet Marfa was a combination beer garden featuring an art gallery in a TeePee and an unexpected discovery.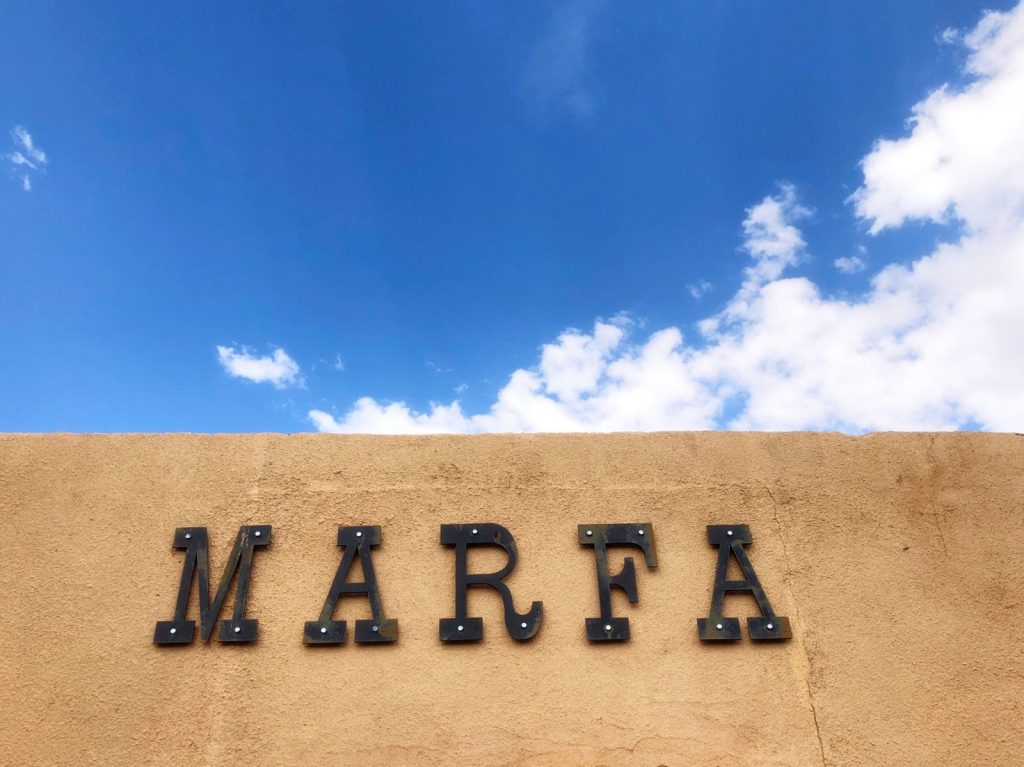 Marfa signage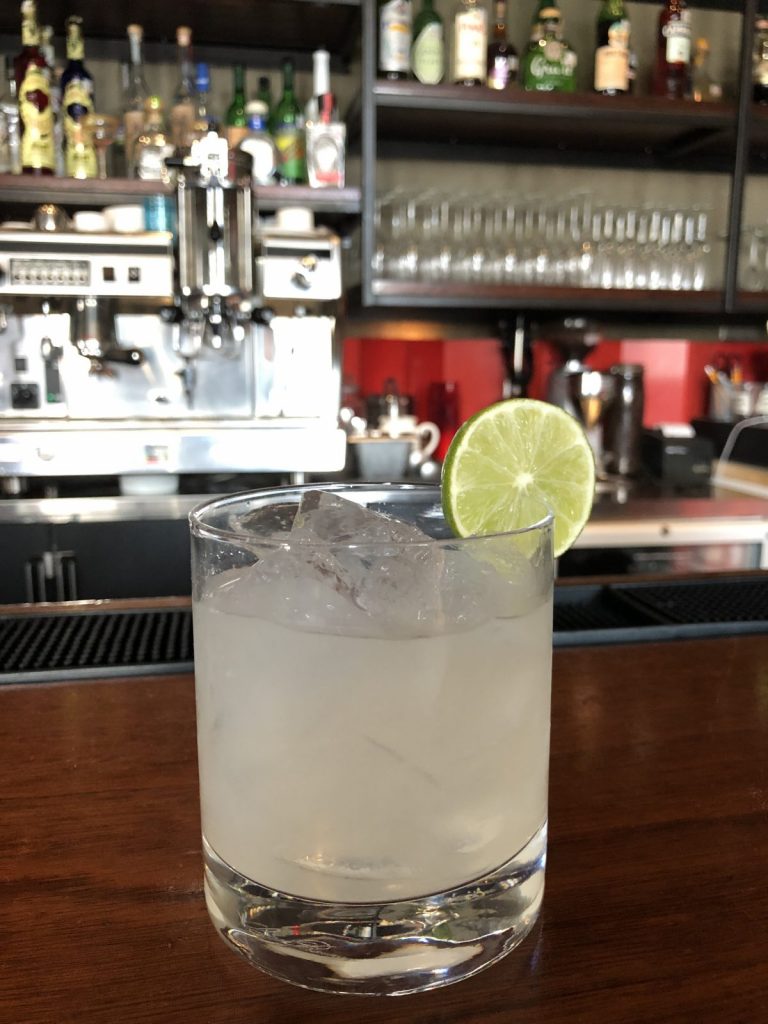 Margarita in Marfa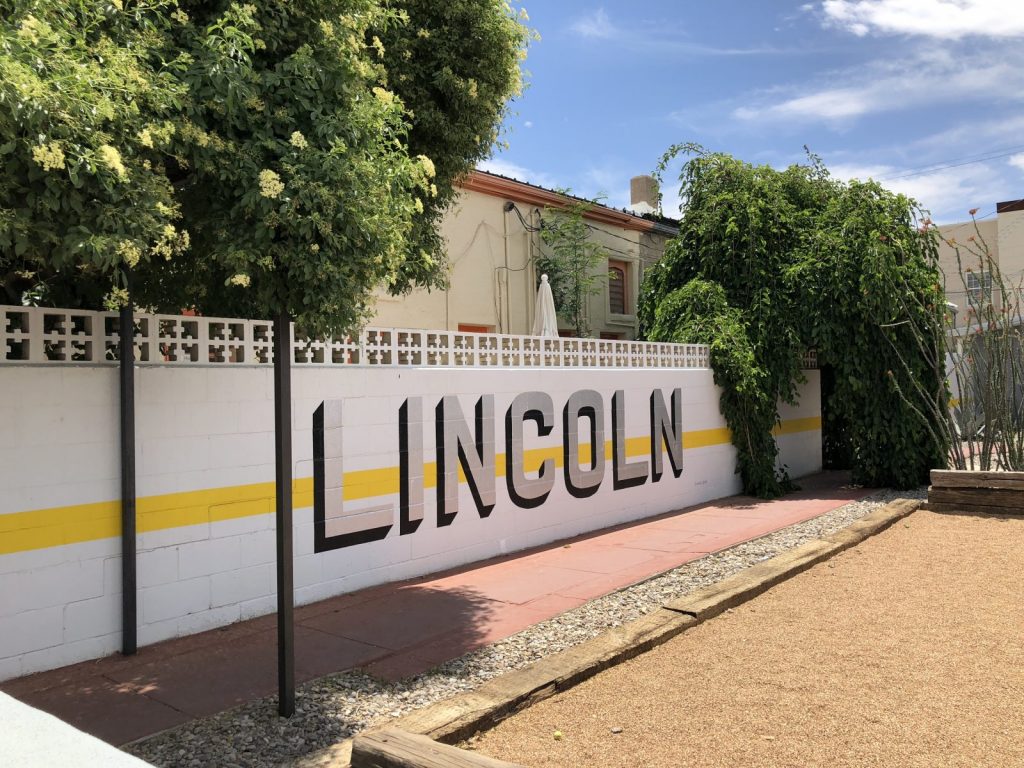 105 Lincoln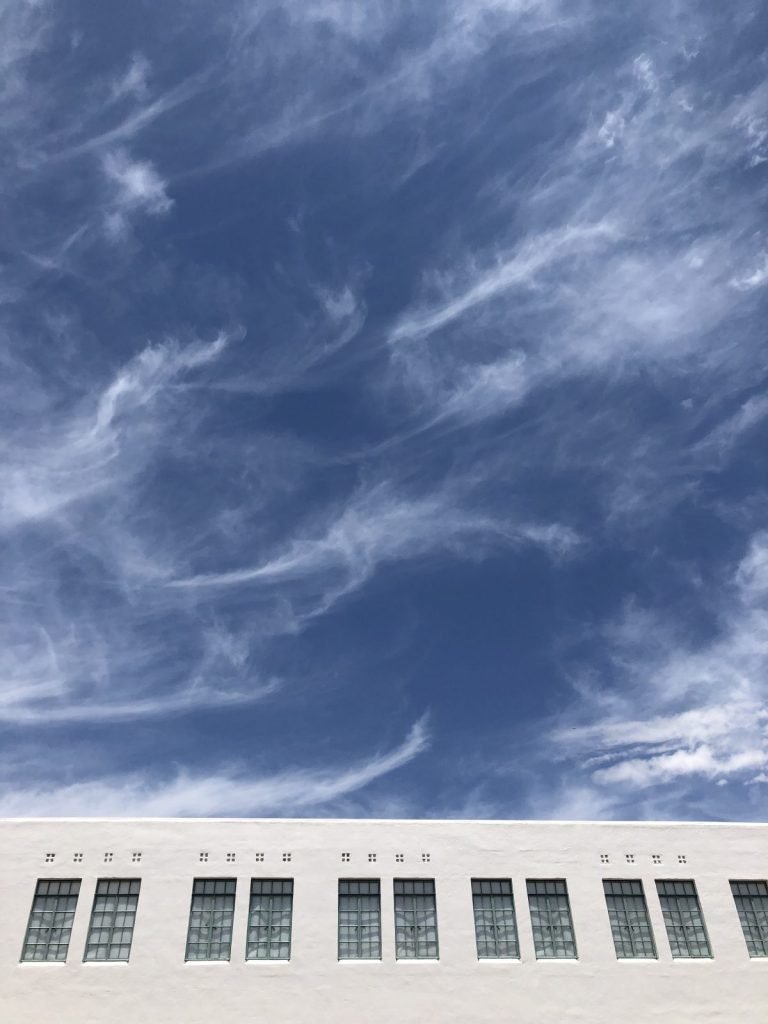 Marfa Minimalism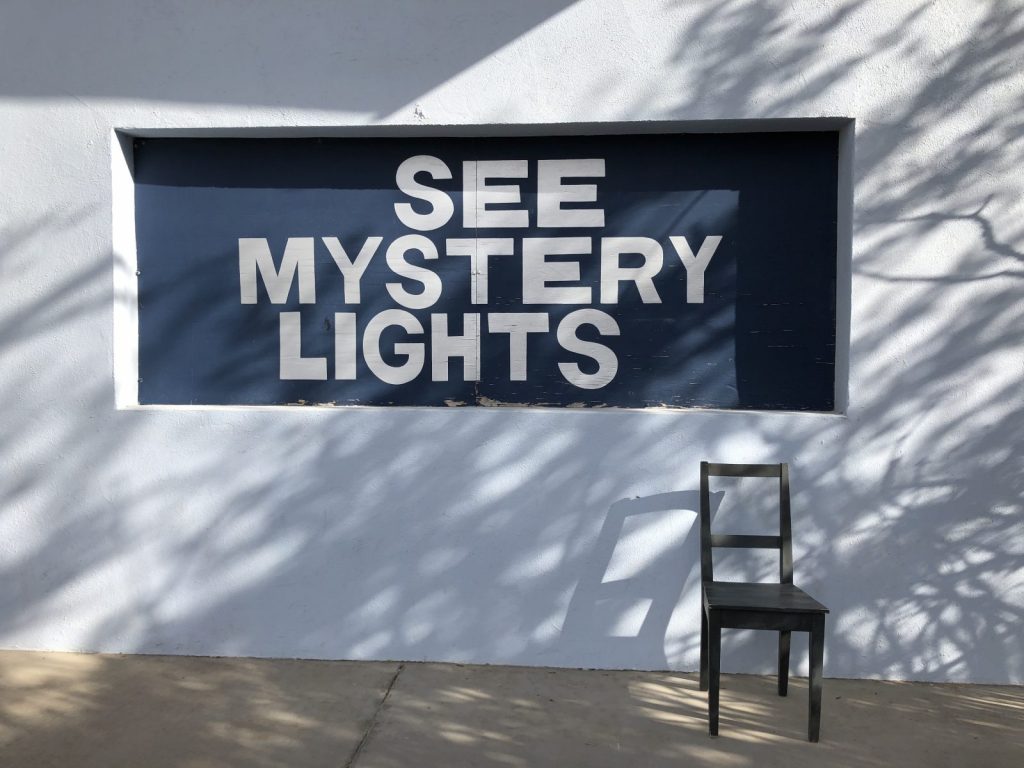 Marfa's Mystery Lights can be viewed around 15 times a year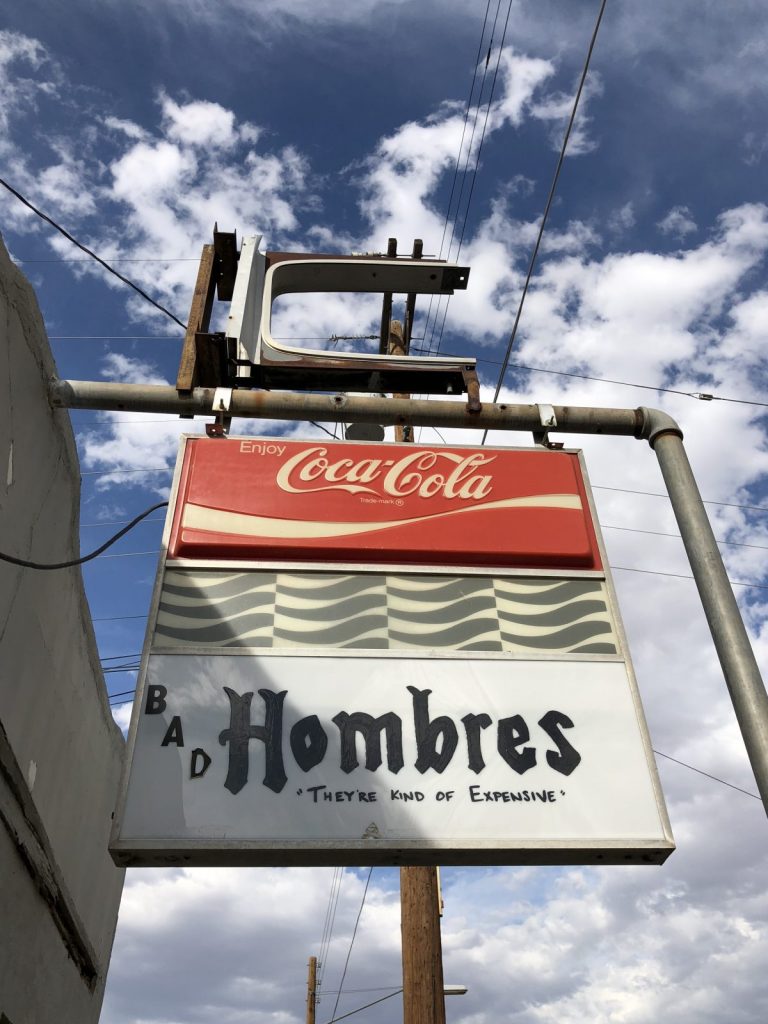 Bad Hombres
There is an exhibit in the old Hotel Paisano about the town's history as a filming location for the classic western Giant, which brought Elizabeth Taylor, James Dean, and Rock Hudson to town. To me, the scenery was less epic technicolor and more Old Country For Old Men, which was shot in Marfa in 2006.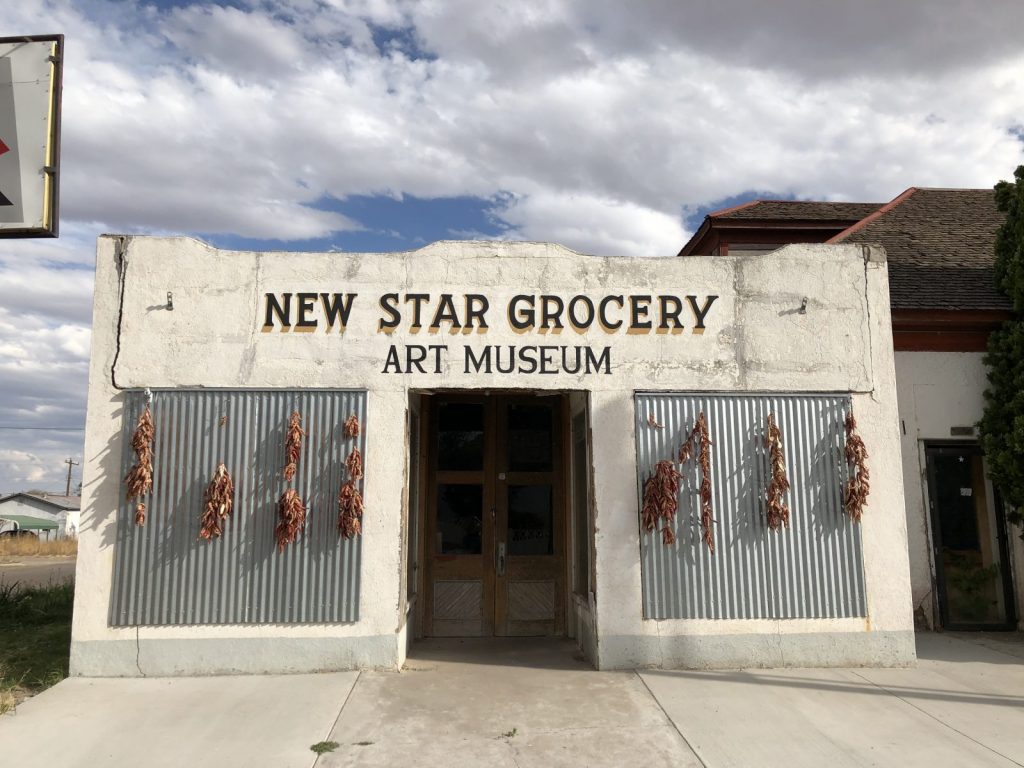 New Star Grocery Art Museum
In Marfa it's sometimes hard to tell what is art and what isn't. Empty gas stations and old grocery stores have been turned into galleries. There is an actual grocery store, The Get Go, that looks like a gallery.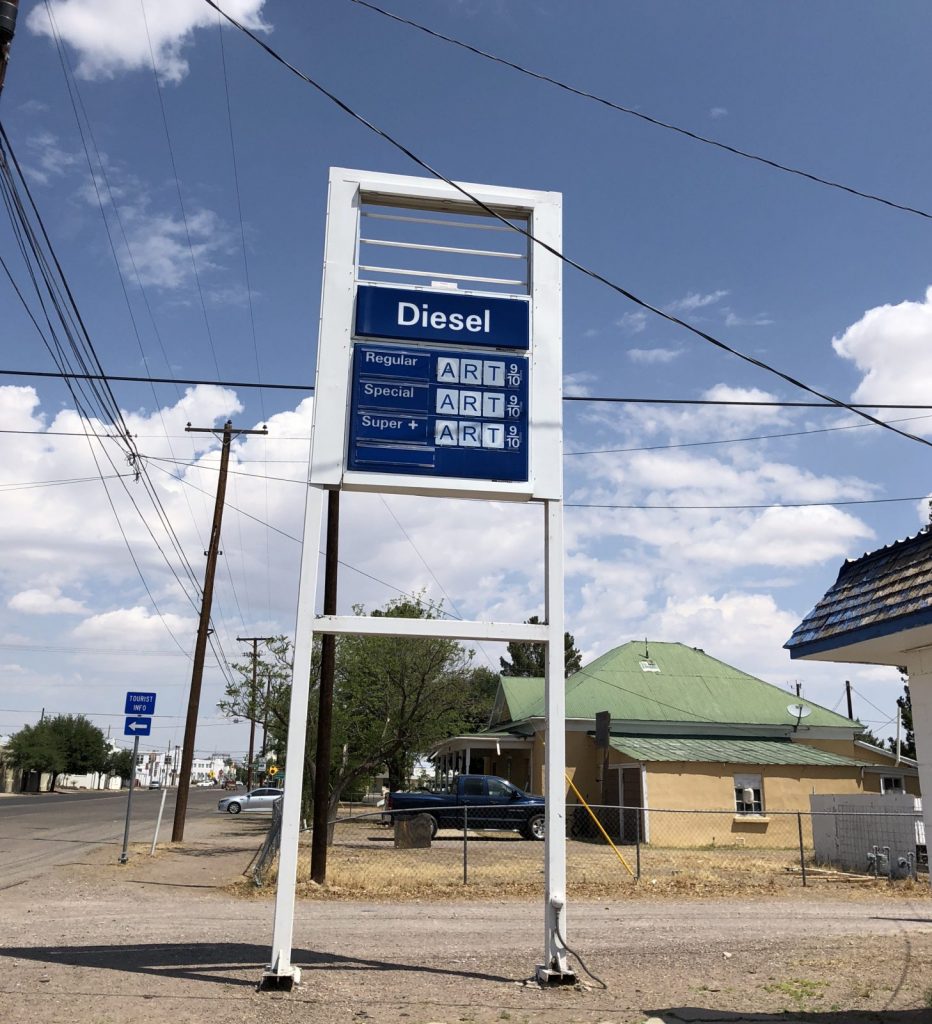 Gas station turned gallery
Peak Marfa.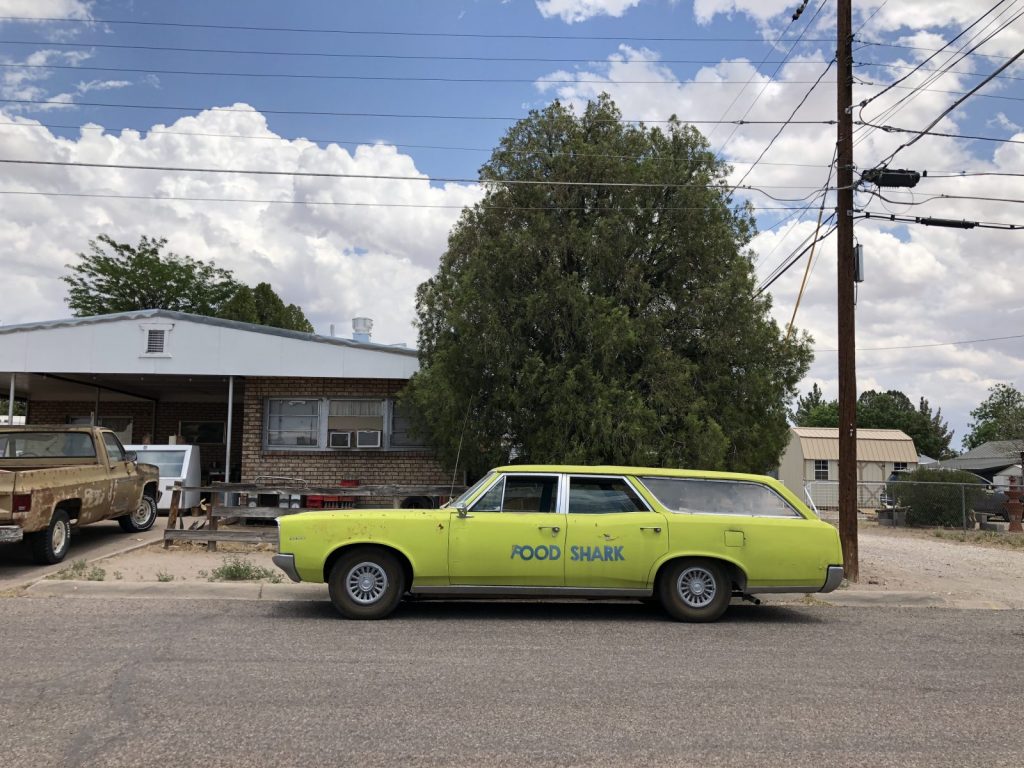 Food Shark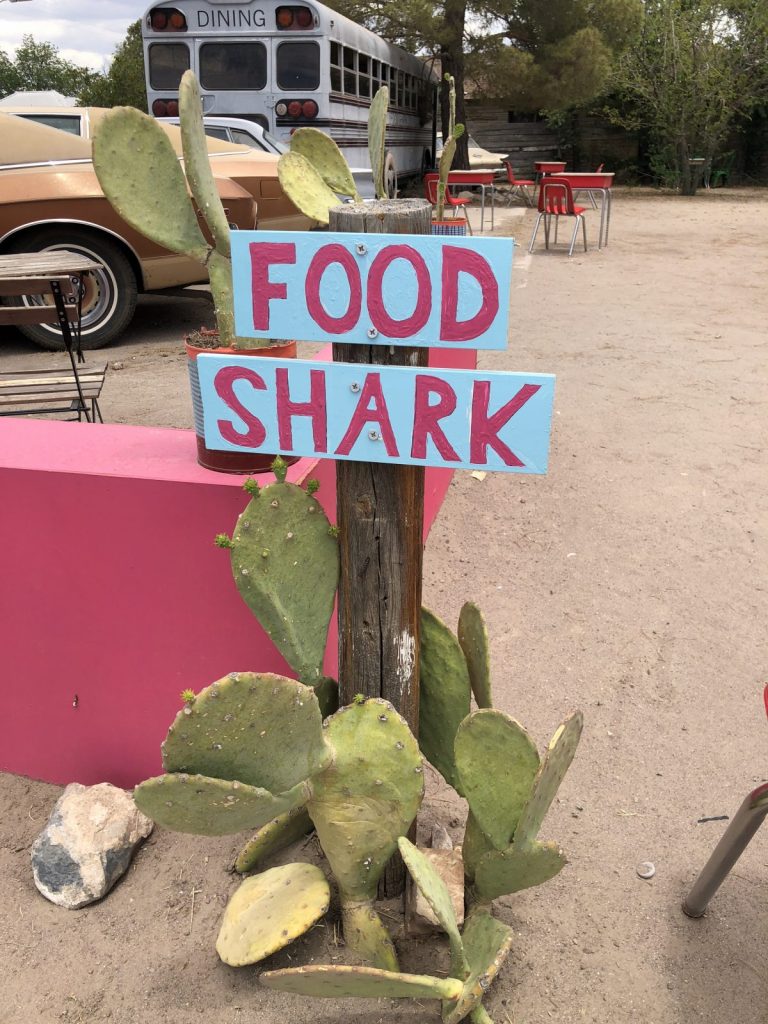 Food Shark
If only they were open while I was there.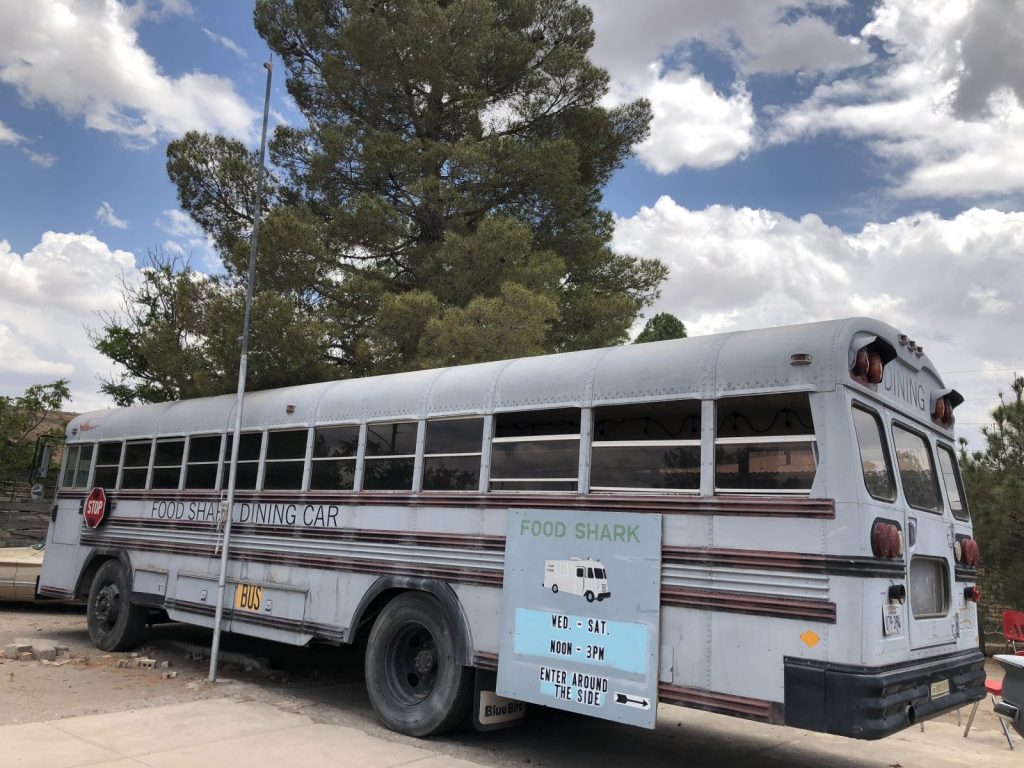 Food Shark Hours
If you want to eat at Food Shark, you better be there Wednesday-Saturday 12-3pm.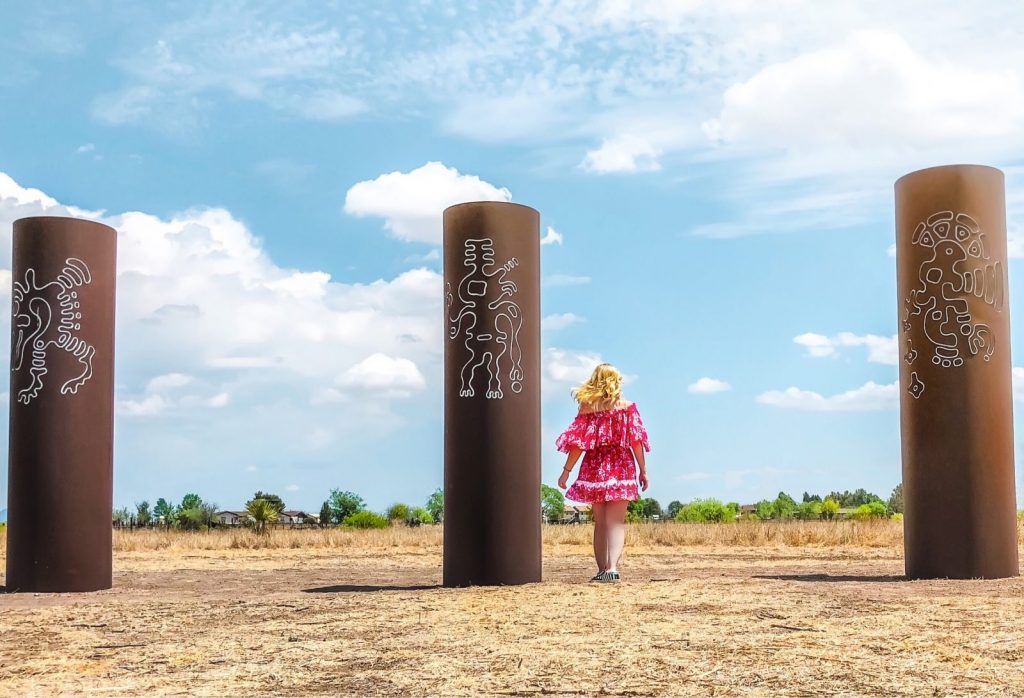 Obligatory selfie with art in Marfa
The official Marfa Lights Viewing Area is located 9 miles east of town on Highway 90, towards Alpine.