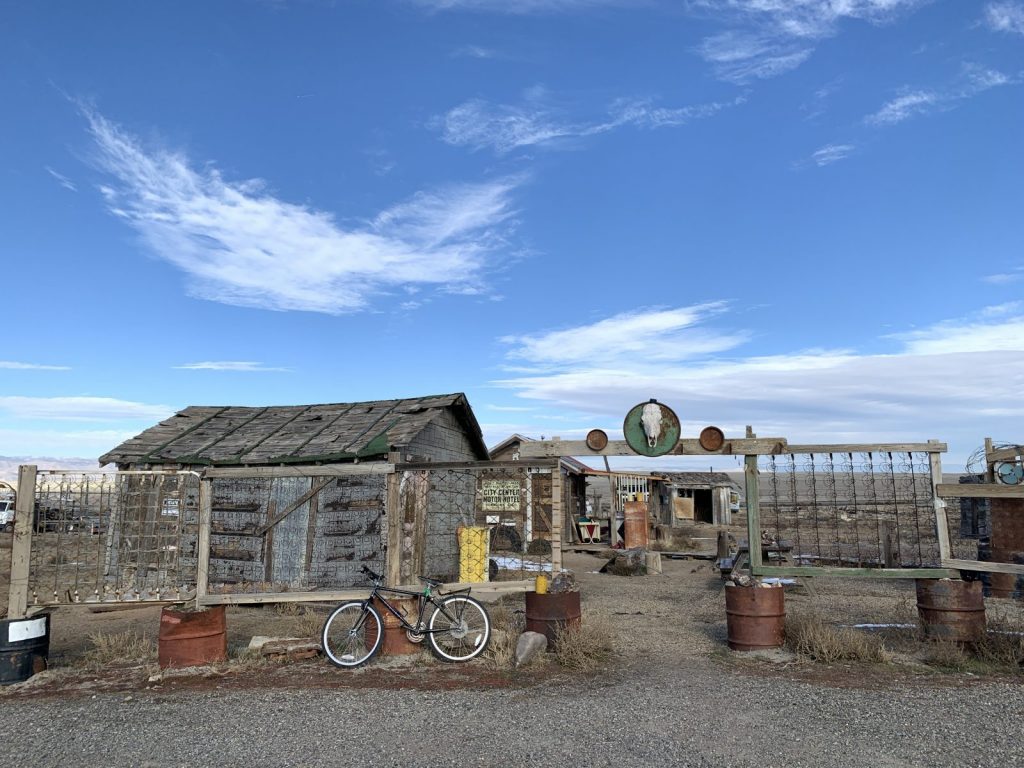 An occupied property in Cisco, Utah
Utah's biggest tourism draws are it's highly photogenic public lands (Five National Parks and a National Monument) and snow-packed mountain ski destinations. But if you're visiting Moab and want to check out something different, it's worth driving to the scenic – and almost entirely abandoned- ghost town of Cisco.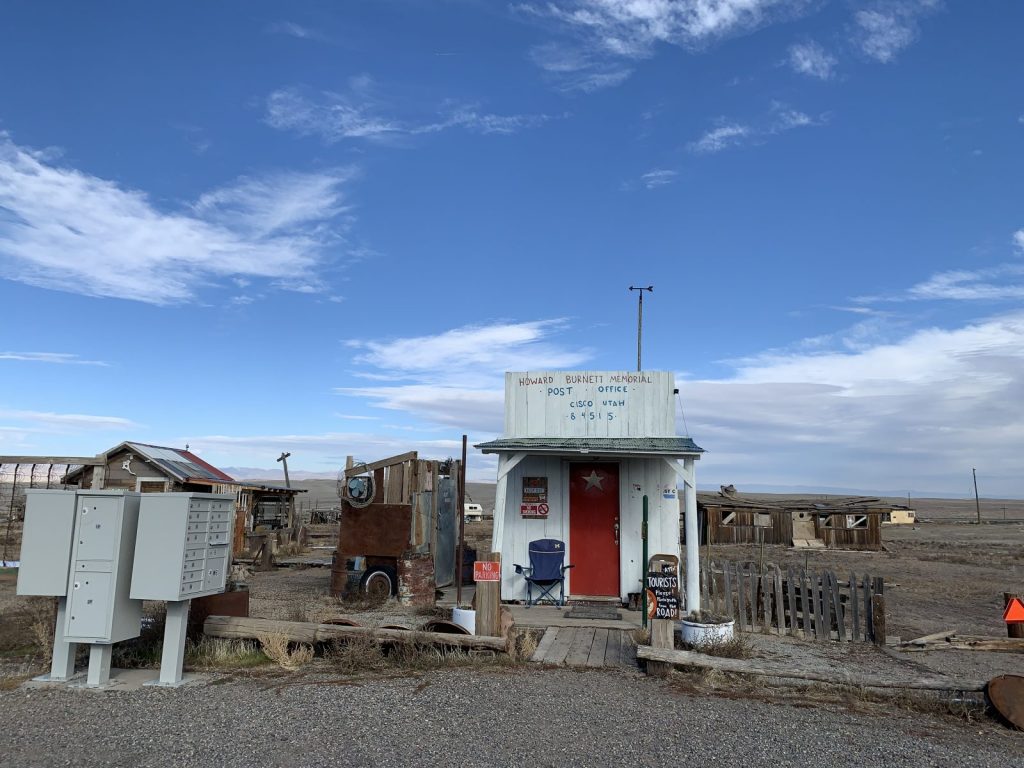 Cisco, Utah Post Office
Back in the 1880s, Cisco was a once thriving cattle and livestock depot and pit stop for the Denver and Rio Grand Railroad. The town's economy boomed with hotels, restaurants and other businesses that supported the travelers came through on the railway. In the 1920s, discovers of oil and minerals near by kept the town's economy afloat.
A tagged crumbling structure in Cisco
Like many famous ghost towns of the west, Cisco's fortunes turned when the highway came to town and the railroad fell out of favor as the preferred method of transportation. Once the interstate was built, Cisco's days were numbered and found itself in steady decline and disrepair.  Since then, the decaying town has been the backdrop for movies (90s classic Thelma & Louise shot scenes here) and even inspired a Johnny Cash song, Cisco's Clifton Filling Station.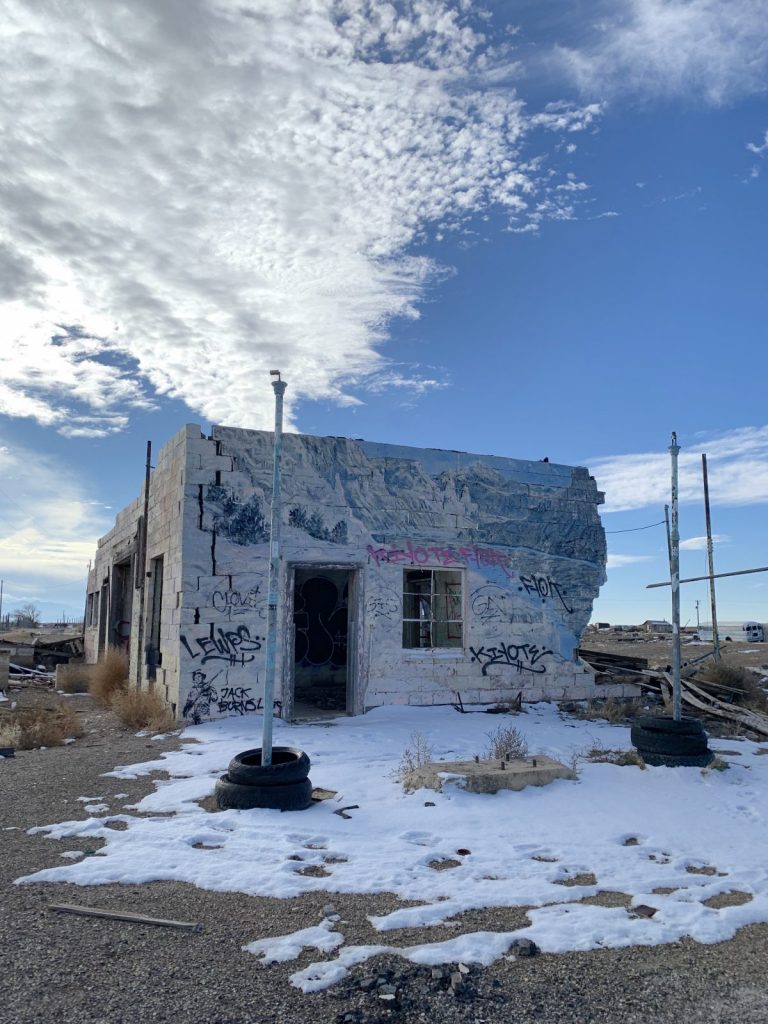 Graffiti is everywhere in Cisco
If you're looking for things to do in Moab or have some extra time to explore after visiting nearby Arches National Park, a quick trip to Cisco is a nice way to mix things up. Visitors should be aware the town is not entirely abandoned, squatters and a few residents are scattered in some of the remaining buildings and buses.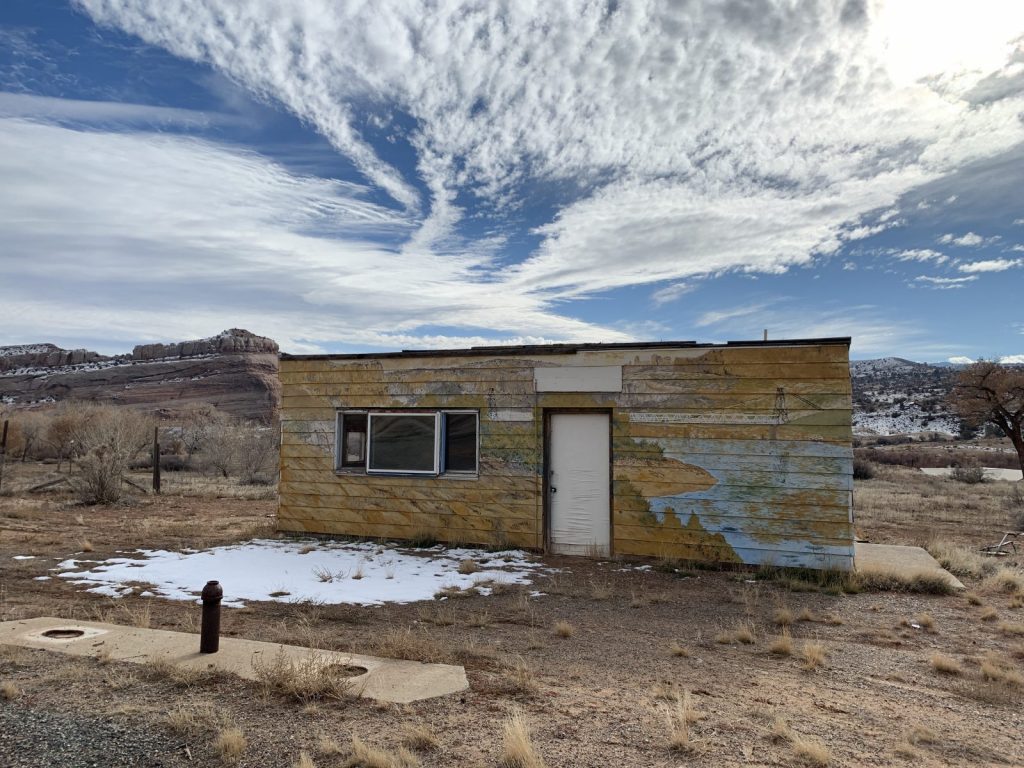 Abandoned or not? Always a question in Cisco
Visitors should not assume all buildings are empty, although I found it easy to determine what was private property and what wasn't.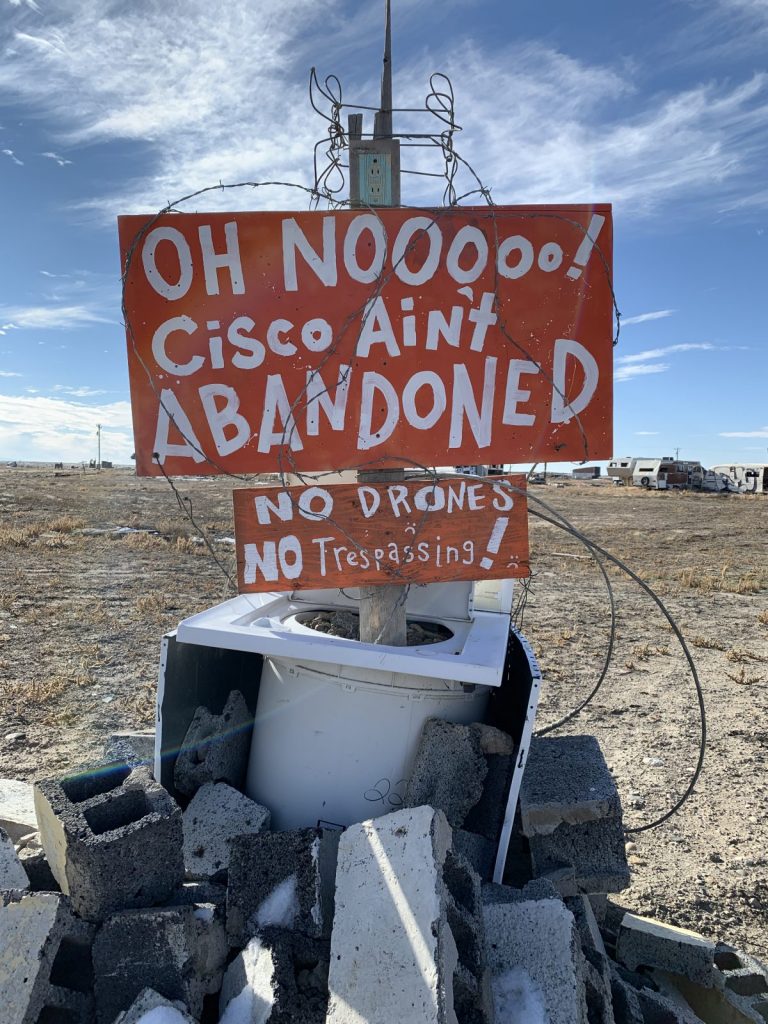 Drones aren't welcome in Cisco
Cisco, Utah
The town of Cisco, Utah is located 22 miles west of Colorado border. I-70 exit 204 (eastbound) or 214 (westbound). Drive to the south side and follow UT-128. You'll see the Cisco ruins on the south side of UT-128, roughly halfway between those two freeway exits.